Best Movers in Sacramento, CA
Whether you are moving to, around or out of the Sacramento area, hiring professionals can help lighten your load. When hiring movers, you have to consider their reputation, specialties and cost. We've put together a list of local movers in the Sacramento area to help you find a qualified team for life's next big transition.
Top 14 Sacramento Moving Companies

American Van Lines
Read 1,995 Reviews

Offers local, long distance, military, commercial, corporate and international moving and storage services. 50% deposit and a 3,000-pound minimum required to reserve a move. A 1 bedroom cross-country move starts around $2,500.

Colonial Van Lines
Read 1,215 Reviews

Offers long distance moving, storage and corporate relocation. Packing and assembly/disassembly are included in estimates, and a near 50% deposit is needed. Rates may change weekly, with 1-BR interstate moves starting near $2,500.

toll free

number

(855) 463-2357

Visit Website
Two Men And a Truck
Read 267 Reviews

Has moving options for everything from small local moves to full-service, cross-country moves. Prices are set by individual franchise locations, but most charge hourly rates with 1-2 hour minimums. Also offers piano moving.

A Couple Great Movers
Read Expert Review

Specializes in packing, wrapping, crating and handling fragile, expensive and oversized items. Movers come equipped with moving pads and extra protective materials.

A Simple Way to Move
Read Expert Review

Specializes in moves within the state of California. Pricing based on how many movers you need. Tucks are equipped with dollies, blankets, plastic wrap, tools and other moving equipment.

Chris Moves
Read Expert Review

Handles interstate, long-distance and international moves. Residential and commercial moves covered. Offers packing and unpacking services and materials. Serves both residential and commercial clients.

Good Movers
Read Expert Review

Moving clients locally and long-distance. No hidden fees and always willing to work within your budget. Free estimates. Packing, unpacking and crating services. Equipped to handle large and heavy-item moves.

Make Your Move Folsom
Read Expert Review

Moves apartments, houses, assisted living communities and more. Guarantees 100% repair and replacement of any broken or damaged item. Covers all deductibles, and never compromises on the security and safety of your belongings.

Moving with Grace
Read Expert Review

Offers everything from full-service moving to labor-only services. Most jobs have a 4-hour minimum. Offers customizable services to meet your needs.

Neighbors Moving Sacramento
Read Expert Review

Handles residential, corporate and storage moving services. Offers packing and moving supplies. Online quotes available. Located in El Dorado Hills.

Professional Sacramento Movers
Read Expert Review

Offers local and long-distance moving, auto shipping and storage services. Provides comprehensive moving services for residential and commercial moves. Packing and unpacking services also available.

SC Movers
Read Expert Review

Equipped to handle big and small moves. Serves both residential and commercial moves. Experienced moving pianos and safes. Online coupons available for discounted moving rates.

Tetris Masters Moving
Read Expert Review

Offers residential moving, single item pickup and delivery and labor-only services. Online quotes available. Can handle senior moves and large, heavy-item moves.

Tip Top Movers
Read Expert Review

Specializes in small-to-medium-sized moves. Licensed and insured. Expertise in furniture handling and moving. Service includes fully-equipped moving trucks. $90/hour for two men and a truck. Offers free in-home estimates.

Sacramento moving costs
The cost of hiring a mover in Sacramento is based on two things: The distance of the move and number of items to be moved. Here is an average price break down for a move from Sacramento to Los Angeles.
| Size of home | Average cost |
| --- | --- |
| Studio | $810 - $990 |
| 1 bedroom | $1060 - $1300 |
| 2 bedroom | $1340 - $1640 |
| 3 bedroom | $1650 - $2020 |
| 4 bedroom | $1990 - $2430 |
It is important to call and get quotes from several different Sacramento moving companies to ensure you are getting the best rate. Several key factors affect the total cost of your move into or out of Sacramento, including:
Size of your home
Moving all of the contents of a studio apartment to Sacramento requires less time and a lot less effort than moving a three-bedroom house. The more stuff you have, the more time it's going to take for the movers to load the boxes; therefore, the more you can expect to pay. Residents moving in or out of larger houses in some of Sacramento's more affluent neighborhoods — such as River Park, Westlake, Valleyview Acres, and Gateway West — can expect to pay more. This expectation can be even more accurate when you factor in any specialty services like fragile item or piano moving.
Specialty services
For some families, all they need is someone to help with the heavy lifting of getting their belongings from their old house into their new home. However, if you require specialty services, such as packing, furniture disassembly, or moving large or fragile items, like a piano, this could impact the cost of your move. Adding movers insurance or additional labor also adds more to the standard moving rate.
Extra fees for stairs and long-carry
The company may charge an extra fee if the moving team has to climb multiple staircases to get your belongings out of the truck and into your home. If there is an unusually long distance between where the truck can park and where the boxes are unloaded, they also made charge extra for this inconvenience. This is sometimes known as a "long carry fee."

Areas such as Midtown, Downtown, South Natomas, and Greenhaven are popular with renters because of the abundance of apartment buildings. If you are moving into an apartment on the top floor, or if the apartment building you are moving into has narrow hallways or other obstacles, prepare to pay a little extra.
Moving long distance from Sacramento
In the moving industry, a long-distance move is defined as a move that is over 50 miles away. Local moves, anything less than 50 miles, are typically charge by the hour, while long-distance moves are usually charged by weight and by distance.
Here are some facts and figures to help you estimate the cost of a long-distance move from Sacramento:
The average cost to move long distance is 50 cents per pound and 75 cents per mile
The average weight of a 1-bedroom apartment is 2,500 pounds
The average weight of a 3-bedroom apartment is 10,000 pounds
| Destination | Home size | Moving cost |
| --- | --- | --- |
| New York | 1-bed | $3,300 |
| New York | 3-bed | $7,000 |
| Dallas | 1-bed | $2,600 |
| Dallas | 3-bed | $3,500 |
How to save money on Sacramento movers
Whether you're just moving to another city or you are packing up and moving clear across the country, hiring a moving company can be a significant financial decision. Many homeowners look for ways to save money and stay on budget during their move, here are a few ways to save money when hiring movers in Sacramento.
Avoid moving during peak times and on weekends: If time permits, schedule your move for the middle of the week or during a slow season to save money. The peak season for moving companies in Sacramento is July and August.
Adopt a DIY attitude: The more packing and transporting goods you can do on your own, the less time it takes the movers to do it and the less you'll pay.
Downsize as much as you can: Donate, sell and throw away items that you don't need to take with you. Reducing the number of things you're transporting reduces the total weight of the move, saving you both time and money.
Be ready on moving day: Most moving companies charge by the hour and their time starts as soon as a truck pulls into the driveway. If you can have your boxes loaded and ready to go when they arrive, you can cut down on your total move time.
Time your trip accordingly: Avoid rush-hour and busy times that add to your travel time. The longer it takes to get from point A to point B, the more you pay.
Ask about labor-only moving services: If you have a way to get your belongings from your old house to your new home and only need help loading and unloading your items, a labor-only move may be the right option for you. This specialty moving service sends a team specifically to help load and unload your furniture and boxes onto your own vehicle, or a rented truck.
Moving laws in Sacramento
Just because someone has a big truck does not mean they are qualified to move you into your new home. Unfortunately, many people get scammed by individuals pretending to be licensed moving companies and end up with lost or damaged belongings. It is vital to research the local Sacramento moving company that you choose. All California movers are required to be licensed and registered with the Bureau of Household Goods and Services.
If you are moving within the state of California, check that the moving company is registered with the California Public Utilities Commission. If you are moving out of the California area, ensure the company is registered with the U.S. Department of Transportation.
Thank you, you have successfully subscribed to our newsletter!
Enjoy reading our tips and recommendations.
We value your privacy. Unsubscribe easily.
Sacramento moving company information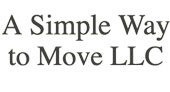 A Simple Way To Move is a fully licensed and fully insured moving company in the Sacramento area. Moving prices are $125 per hour for two laborers and a 26-foot moving truck. $170 per hour for three laborers and a 26-foot moving truck. There is a three-hour minimum, and customers rave about the company's responsiveness and prompt and professional services.
Website: asimplewaytomove.com
Service areas: Sacramento and surrounding areas
Address: 2217 Babette Way, Sacramento, CA 95832, USA
Phone Number: (916) 218-9540
Hours of operation: M - F: 9am - 5pm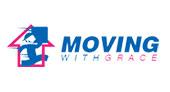 Moving with Grace focuses on taking the stress out of moving. Customers report a high satisfaction rating with the company's smooth and efficient moving process, the friendly and knowledgeable movers, and flexible moving schedules. It typically sends two movers for apartments and houses that do not need packing assistance, three movers for apartments and houses that do need packing assistance and four or more crew members for larger homes.
Website: movingwithgracenow.com
Service areas: Greater Sacramento
Address: 1238 E. Beamer St, Woodland, CA 95776
Phone Number: (530) 867-4673
Hours of operation: M - Sun: 8am - 6pm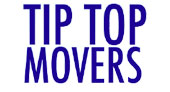 Tip Top movers specializes in small to medium-sized moves. It offers quick and professional moving services in and out of storage units, apartments and single-family homes. The company provides fully-equipped moving trucks with blankets, dollies and stretch wrap. Its rates for a local apartment move start at $90 per hour for two men and a truck. Customers rave about Its careful loading and unloading procedures and appreciate their rapid response times.
Website: tiptopmove.com
Service areas: within 100 miles of Sacramento
Address: 5112 Fair Oaks Blvd Carmichael, CA 95608
Phone Number: (916) 601-2041
Hours of operation: M - Sat: 9am - 5pm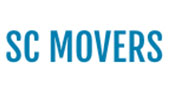 SC Movers offers full-service relocations and provides two experienced team members with the option of a 17', 24' or 26-foot truck for your move. All moving equipment is supplied, and it offers packing and unpacking services as well. The company handles both residential and commercial relocations, and also offer piano moving services. It provides free written estimates and senior citizen discounts. Customers rave about the friendly movers and how quick its people load and unload all of their belongings carefully.
Website: sactomovers.com
Service areas: Greater Sacramento
Address: Serves Sacramento residents
Phone Number: (916) 640-7193
Hours of operation: M - F: 8:30am - 6:30pm; Sat: 8:30am - 6pm; Sun: 9am - 5pm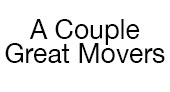 A Couple Great Movers employs trained and skilled movers who are focused on making your move stress-free. It provides services such as assembling and disassembling furniture, senior moving, long-distance moving, piano moving and commercial moving. Customers rave about how friendly and responsive the owner is and, while it doesn't have an official website, customers can easily contact this company on social media or by phone.
Website: facebook.com/ACoupleGreatMovers/
Service areas: Sacramento and the surrounding area
Address: 5716 Raybel Ave Sacramento, CA 95841
Phone Number: (916) 737-6127
Hours of operation: M - Sun: 10am - 8pm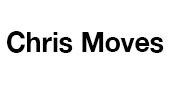 Chris Moves offers five-star quality moving services in Northern California. The company provides free estimates and specialized packaging and handling of commercial and office items. Customers appreciate the pre-planning stage where the company evaluates your unique moving situation and establishes a game plan to ensure a safe and swift transition to your new location.
Website: chrismoves.com
Service areas: Most of Northern California including Sacramento, Sutter, Contra Costa, Napa, Yolo, Solano, Yuba, and Placer
Address: 328 Freeman Street Woodland, CA 95695
Phone Number: (530) 204-0012
Hours of operation: M - Sun: 6am - 10pm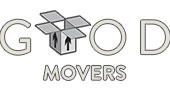 Good Movers provides local and long-distance moving services all over Northern California. The company offers packing and unpacking services, plus padding and stretch wrapping all furniture is free of charge. The company also helps you move out of an apartment, single-family home, retirement community, dorm or commercial building. Its movers are trained to protect your belongings and are friendly, courteous, fully licensed, insured and bonded.
Website: wearegoodmovers.com
Service areas: Sacramento and the Surrounding Area
Address: 8250 Calvine Rd Ste C, Sacramento, California 95828
Phone Number: (916) 667-2925
Hours of operation: M - Sun: 8am - 7pm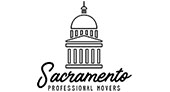 Professional Sacramento Movers are meticulous. Movers pack your items with care and store them in the trucks to make sure they stay secure. A typical relocation process is broken up into two parts, packing and moving. The first day they pack all of your belongings and the second day they take them to your new home. Sacramento customers rave about their friendly customer support team and easy-to-use website.
Website: professionalsacramentomovers.com/
Service areas: Greater Sacramento
Address: 805 15th st Sacramento CA 95814
Phone Number: (916) 244-2411
Hours of operation: M - Sun: 6am - 10pm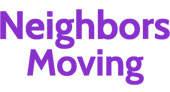 Neighbors Moving provides excellent customer support even before moving day. Their expert customer service team connects with you before moving day to answer all your questions and get as much information about the move as possible. It assembles and disassembles furniture at no extra cost, and Sacramento customers report being highly satisfied with its handling of delicate and fragile items.
Website: neighborsmoving.co/moving/ca/el-dorado-hills/
Service areas: Greater Sacramento
Address: 4357 Town Center BlvdSte 216 El Dorado Hills, CA 95762
Phone Number: (916) 926-0210
Hours of operation: M - Sun: 9am - 9pm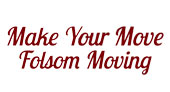 Make Your Move Folsom only hires trained movers with at least three years of experience. It is licensed and fully insured and handles residential, local moves and commercial moves. The team can help with relocation services out of apartments, assisted living facilities and dorms. The company offers a two or three-person labor crew (using your vehicle) starting at $45 per person-hour. Sacramento residents rave about their commitment to the packing and unpacking process and appreciate the time it takes to make sure all items are transported safely.
Website: makeyourmovefolsom.com
Service areas: Sacramento and the surrounding regions
Address: P.O. Box 733 Folsom, CA 95763-0733
Phone Number: (916) 799-0117
Hours of operation: M - Sun: 8:30am - 10pm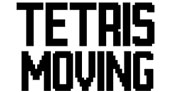 Tetris Masters prides itself on their ability to maximize every square inch of space in their moving truck. The employees are experts at spatial recognition — which allows them to pack, store and transport all of your belongings more effectively. Its number one goal is customer satisfaction, and according to online reviews, Sacramento customers are happy with its professionalism, value and rapid response times. Customers report being highly satisfied with its friendly and hard-working movers as well as their ability to maximize space and transport belongings safely.
Website: tetrismoving.com
Service areas: Greater Sacramento
Address: 2831 Clark Ave, Carmichael, CA 95608
Phone Number: (916) 410-9618
Hours of operation: M - Sun: 9am - 7pm