Find the Best Moving Companies in Cincinnati, OH

Top 11 Cincinnati Moving Companies

Colonial Van Lines
Read 1,507 Reviews

Offers long-distance moving and storage. Includes packing and assembly/disassembly in estimates. Requires a near-50% deposit. Charges about $4,000 for two-bedroom interstate moves. Has Colonial Cubes moving container option.

Get a Quote
Moving Nation
Read 26 Reviews

Offers long-distance moving and commercial and corporate relocations. Storage and packing available. Serves the continental U.S. Charges between $2,500 and $5,000 for a two-bedroom move from Philadelphia to Kansas City.

Get a Quote
American Van Lines
Read 2,150 Reviews

Offers long-distance, military, commercial, and corporate moving services. Requires a 50% deposit to reserve a move. Charges around $4,000 for a two-bedroom cross-country move.

Get a Quote
All My Sons Moving & Storage
Read 964 Reviews

Offers local and long-distance moving, packing/unpacking services, careful transport of antiques, art and pianos and climate-controlled storage. Charges by the hour. Prices vary by location.

A+ Don's Moving & Hauling
Read Author Review

As a bonded and insured moving company, they handle residential and commercial moves and offer junk removal services in the Cincinnati area. Military discounts are available.

Big John Movers
Read Author Review

Serving the Cincinnati area since 1969, they are a moving service that prides itself on fair, one-price moves without all the extra fees of bigger movers. Services include same-day moves.

Bolt Moving
Read Author Review

Offering reliable service with competitive pricing, they provide residential and commercial moving services including moving antiques, artwork and large items like pianos.

D & R Movers
Read Author Review

Specializing in Cincinnati relocations, these movers serve all of Ohio and can handle specialty moves, like student moves, and large items, like pianos. They also offer packing services.

Leaders Moving & Storage Cincinnati
Read Author Review

Provides moving and storage services in Cincinnati, Columbus and Cleveland. Customize your move from loading/unloading services to full-service moves. Leaders offers guaranteed pricing based on your inventory, not an hourly rate.

Moving Ahead Services
Read Author Review

Book a full-service move, shop supplies and work with their planning team to organize your local or long-distance move. The company offers packing services and storage options in addition to loading and unloading service.

We Help Movers
Read Author Review

Services include moving labor, packing services and special senior moving packages. The company can handle both local moves in the greater Cincinnati area and long-distance moves across the US.

You Move Me Cincinnati
Read Author Review

Local franchise owned and operated out of Sharonville, Ohio. They can handle local and commercial moves, as well as furniture moves and packing services.

Cincinnati's is known as The City of Seven Hills, so it's no surprise that its city's streets have many steep rises and slopes. Although this is the reason that Cincinnati has some of its breathtaking views, it can also make navigating a large moving truck tricky. The challenges we mentioned are a big reason why many locals hire a professional moving service.
The region's forgiving climate and relaxed atmosphere help you make the most of your move. It's very affordable to live in Cincinnati, with a cost of living index of 89.6, compared to the base location of 100.
As you explore the area, check out local hotspots like Fountain Square, Mt. Washington and Oakley for a variety of exciting events. There are several arts and music festivals, cultural events, food trucks and farmer's markets, creating a big-city feel without the extra traffic or pollution.
Finding the best Cincinnati moving company
So what goes into choosing the right mover? The first step is locking down your new location. Those moving in or out of the city may need an interstate mover, while those staying within city limits can choose a local mover. A few other factors are the size of your home, specialty items to be moved (such as pianos or large aquariums) and your budget. When closing in on a moving company, their reputation through word-of-mouth and online reviews should play an essential roll in your final decision.
Cincinnati moving costs
The cost of moving can vary significantly, depending on the factors below.
Distance: Generally, if you're moving within 100 miles, your mover will charge by the hour, usually between $25-$50 per hour. Moves over 100 miles will generally be charged by the pound, often starting around $0.50 per pound.
Size of Home: The more rooms in your home, the more expensive it will be to move. For example, the average cost of relocating a 1-bedroom apartment in Cincinnati is between $200 and $500, while the cost to move a 3-bedroom home can range from $560 to $1,000.
Season: Most people move in summer, and this increased demand raises the price for movers in the Cincinnati area. If you're able to move in the winter, you'll get the best rates of the year.
Specialty Items: Expect to pay more if you're moving items like pianos, billiards tables or heavy furniture.
Stairs: There may be a stairs fee if you're moving to or from somewhere with stairs, be sure to ask your movers to factor this in when giving you a quote.
If you request additional packing, unpacking or furniture assembly services, this will be an extra expense that's billed hourly or as a flat rate.
Thank you, you have successfully subscribed to our newsletter!
Cincinnati moving company information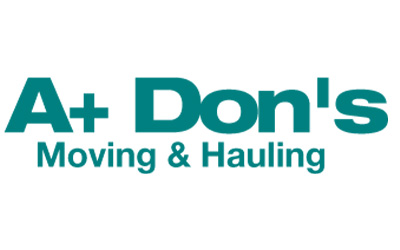 A+ Don's Moving & Hauling provides residential and commercial moving services to the Greater Cincinnati area. This Cincinnati-based company is licensed, bonded and insured, and they provide free estimates over the phone. Flat rates and hourly rates are available, as well as a military discount with a valid ID. Need some clean-up after your move? They also offer junk removal services.
Website: http://www.movingservicescincinnati.com
Address: Cincinnati, OH 45205
Phone number: (513) 921-1655
Hours of operation: Mon - Sun: 8am - 8pm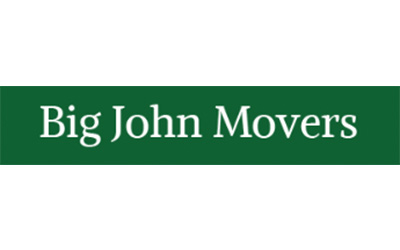 If you require a local move, Big John Movers is a go-to in the Cincinnati area. This locally-owned mover provides accurate quotes and offers a variety of discounts, including senior discounts, military discounts and social media promotions. They even offer same-day moves for those on a tight schedule. Call for a quote.
Website: https://www.bigjohnmovers.com/
Address: 4427 Glenway Ave, Cincinnati, OH 45205
Phone number: (513) 244-5646
Hours of operation: Mon - Sun: 8am - 7pm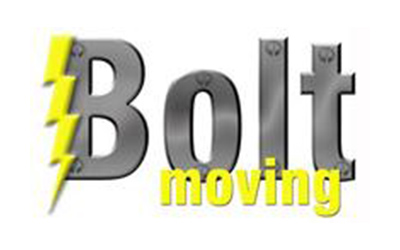 Bolt Moving specializes in residential and commercial moves, whether they're local to the Cincinnati area or long-distance. Their experienced staff can handle any move, whether it's a full house, a specialty item like a piano or even small furniture delivery jobs. Call this Cincinnati-owned company or visit their website for a free estimate.
Website: https://www.boltmoving.com
Address: 215 Hearne Ave, Cincinnati, Ohio 45229
Phone number: (513) 391-7021
Hours of operation: Mon - Sat: 9am - 8pm; Closed Sun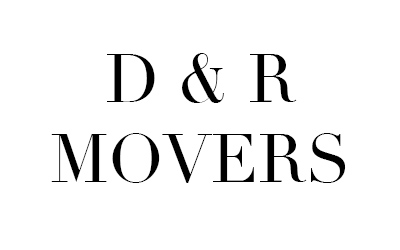 Whether you're moving your home or your place of business, D & R Movers has the experience and the equipment to handle the job. They'll even pack your belongings for you before loading them in the truck. D & R Movers are Cincinnati-based and fully equipped to move bulky items like pianos or billiards tables. Call for your free moving estimate.
Website: https://www.dandrmoverscincinnati.com/
Address: 362 Elberon Ave, Cincinnati, Ohio 45205
Phone number: 513-921-1968
Hours of operation: Mon - Fri: 8am - 6pm; Sat - Sun: 8am - 5pm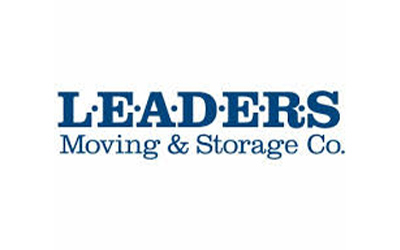 Unlike other movers, Leaders Moving & Storage guarantees their quotes, providing you with an accurate estimate every time. They're a large, franchise-based company, allowing their movers to offer long-distance moves and short-term or long-term storage in their state-of-the-art storage facility. Do you need packing services or materials? Ask about these extra services during your free consultation. You can call for an estimate or request a quote online.
Website: https://www.leadersmoving.com/
Address: 10836 Kenwood Rd, Cincinnati, OH 45242
Phone number: (513) 268-4315
Hours of operation: Mon - Fri: 8AM - 6PM; Sat: 8am - 4pm; Closed Sun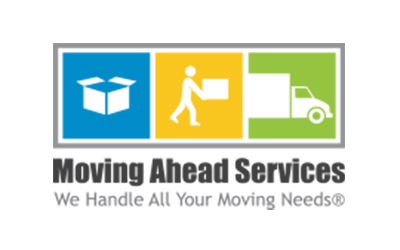 Moving Ahead Services offers an extensive list of moving services, including residential moves, commercial moves, junk removal, vehicle relocation, packing services and handyman services. They'll even arrange your furniture and hang pictures when you arrive at your new home. Long-distance moves are available with this franchise-based company, so call or submit a request online for your free moving quote. Be sure to ask about their military discount if you're a service member.
Website: https://movingaheadservices.com/
Address: 607 Shepherd Dr Unit 8, Cincinnati, OH 45215
Phone number: (513) 284-3031
Hours of operation: Mon - Fri: 8AM - 5PM; Sat: 8am - 12pm; Closed Sun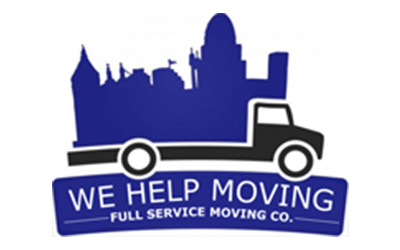 We Help Moving is a locally-owned company founded on the principles of lending a helping hand during big moves. They've stayed true to this goal with their highly-rated moving and packing services. Their movers can adapt their services to your needs, whether it's a commercial or residential move. Do you already have a truck and only need help lifting boxes or furniture? They can help with labor-only services. We Help also offers short-term and long-term storage and small delivery services.
Website: https://www.4wehelp.com/
Address: 611 Shepherd Dr. Cincinnati, OH 45215
Phone number: 513-242-6683
Hours of operation: Mon - Fri: 8AM - 5PM; Sat: 8am - 12pm, Closed Sun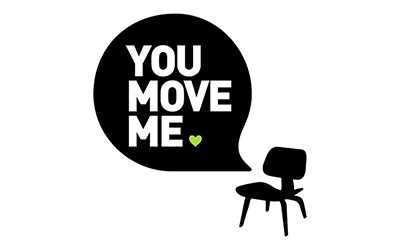 You Move Me is a nationwide moving company offering packing and moving services to commercial and residential customers. Customer service is their focus, and they'll even bring you a free coffee on the morning of your move. Call or submit a request online for a free estimate on your local or long-distance move.
Website: https://www.youmoveme.com/us
Address: 11964 Tramway Drive, Sharonville, Ohio
Phone number: (800) 926-3900
Hours of operation: Mon - Sat: 8am - 8pm; Closed Sun
You're signed up
We'll start sending you the news you need delivered straight to you. We value your privacy. Unsubscribe easily.