Best Home Security Systems in Los Angeles, CA
Home and commercial security systems in Los Angeles protect your property and help minimize loss from burglary and fire. Choices include DIY or professional installation, wireless technology and a range of cameras and sensors. We compiled a list of the best security companies in Los Angeles to help you consider all the options.
Why trust ConsumerAffairs?
Our recommendations are based on what reviewers say.
3,767,543 reviews on ConsumerAffairs are verified.
We require contact information to ensure our reviewers are real.
We use intelligent software that helps us maintain the integrity of reviews.
Our moderators read all reviews to verify quality and helpfulness.
Top 11 Los Angeles Home Alarm Companies

Read 24,564 Reviews

Monthly monitoring fees start from $19.99 per month to $29.99-plus per month. Professional installation from $49 to $199. Typical contract is 60 months; month-to-month available with upfront equipment purchase. Custom plans and packages available.

Get a Quote

Call Now Toll Free

(833) 830-7970

Read 5,208 Reviews

Monitoring rates from $39.99 per month to $49.99 per month. Upfront costs from $199 - $699 with $200 - $450 for installation. 36-month contracts. 30-day risk-free. Partners with Nest Secure.

Chat with a ConsumerAffairs decision guide

Live agent
Read 2,028 Reviews

Monthly monitoring fees range $30.99 - $47.99
 per month. Upfront costs vary. Free DIY installation. Contracts between 12 and 26 months. 30-day money-back guarantee.

Chat with a ConsumerAffairs decision guide

Live agent
Read Author Review

Offers comprehensive home security services in Los Angeles. Installs burglar alarms with 24/7 monitoring and CCTV surveillance cameras. Provides 24-hour neighborhood patrol.

Chat with a ConsumerAffairs decision guide

Live agent
Read Author Review

Provides residential and commercial security solutions 24/7. Maintains a monitoring center in Southern California. Offers free quotes.

Chat with a ConsumerAffairs decision guide

Live agent
Read Author Review

Customizes residential and commercial security systems in Los Angeles. Offers new CVI (composite video interface) high definition cameras and wireless CCTV cameras.

Chat with a ConsumerAffairs decision guide

Live agent
Read Author Review

Sells and installs CCTV security cameras for Los Angeles homes and businesses. Provides solutions for burglar alarms, home automation, access control and intercom systems. Installs systems purchased elsewhere.

Chat with a ConsumerAffairs decision guide

Live agent
Read Author Review

Provides security system sales, installation and 24/7 monitoring. Offers four wireless alarm system packages. Offers free evaluation and quote, free installation, locked-in rate and lifetime guarantee.

Chat with a ConsumerAffairs decision guide

Live agent
Read Author Review

Designs and installs custom residential and commercial surveillance camera systems in Los Angeles. Offers parts and labor guarantee on all installations.

Chat with a ConsumerAffairs decision guide

Live agent
Read 2,644 Reviews

Monitored plans start at $19.99/month plus a one-time $19.95 activation fee. Systems require DIY installation and 36-month contract. Available equipment includes Z-Wave hubs, smart locks, glass-break sensors and wireless cameras.

Out Of Business

Chat with a ConsumerAffairs decision guide

Live agent

Property crime outnumbers all other types of crime in Los Angeles, and it has one of the lowest clearance rates — meaning very few property crimes are solved.
Los Angeles vs. U.S. crime rates (per 1,000 residents)
| | Violent crime | Property crime | Total crime |
| --- | --- | --- | --- |
| Los Angeles | 7.7 | 25.89 | 33.59 |
| U.S. | 4 | 24 | 28 |
Higher property crime and burglary rates occur in Downtown LA, Tarzana, Venice, Fairfax, Beverly Grove, Chesterfield Square and Westchester. Residents of LA's more dangerous neighborhoods can discourage intruders or minimize loss from a break-in with home security systems with burglar alarms, sensors and surveillance cameras.
Choosing an alarm monitoring company in Los Angeles
Before deciding on a home security company, consider:
Level of protection
Degree of technology
Type of monitoring
A wireless security system that connects to your cell phone and a monitoring center is helpful if you are frequently away from home. A network of outdoor surveillance cameras adds a layer of protection for a business or large property. Monitoring with emergency response can help protect your family — especially if you live with older adults. Although setup may be different, security systems are also available for rental or apartment living.
When comparing Los Angeles security companies, read reviews and ask family members and neighbors for recommendations. While gathering quotes, don't forget to ask security companies about the monitoring process so you understand how emergency response works. Look for companies that belong to industry associations, such as the Greater Los Angeles Security Alarm Association, Southern California Security Association, California Alarm Association or Security Industry Association.
Wireless security systems
Wireless home security systems are becoming the industry standard. Wireless systems are easier to install, especially in older homes where aging wiring and lathe or plaster walls might be problematic. Residents of neighborhoods such as Silver Lake and West Adams, where old homes are getting upgrades, might choose wireless alarm installation. Homes in newer developments, like Porter Ranch, might be prewired for smart home automation and ready to incorporate a wireless alarm system.
How much is a home security system in Los Angeles?
Startup costs for a home security system range from $75 to $3,000 for installation and equipment. Monitoring typically costs between $14.99 and $49.99 per month. High-end systems with more cameras and sensors add to the total price. Options such as smoke detectors, medical alert buttons, cellular and cloud monitoring, home automation and access control also increase the cost; however, equipment costs depend on the type of technology used and vary among providers.
DIY vs. professional installation: Some companies provide a DIY installation option. If you purchase wireless home security and install it yourself, there is no installation charge. However, some companies specialize in professionally installing systems they sell and/or equipment you purchase separately. If you get a quote for a system, ask if the price includes installation.
Monitored vs. unmonitored systems: For an ongoing fee, a monitored system contacts a call center when your alarm is triggered. The call center immediately notifies you and the proper authorities. By contrast, unmonitored systems do not connect to a call center and do not have the added monitoring fee, which saves money but leaves you less protected.
Registering your security system in Los Angeles
Los Angeles home security alarms must be registered with the city. Residents can apply for permits and find information about false alarms online. New permits cost $43 and annual renewals are $26. If your alarm does not have a permit and you get fined for a false alarm, the fees are higher.
There are more than 80 independent cities in Los Angeles County, so check your local city council website for alarm permit information and false alarm fees. Some examples are in the table below.
False alarm fines within a 12-month period in LA County
| | 1st | 2nd | 3rd |
| --- | --- | --- | --- |
| Los Angeles | $216 | $266 | $316 |
| Santa Monica | Free | $165 | $165 |
| Pasadena | Free | $147 | $147 |
| Long Beach | Free | $125 | $155 |
| Thousand Oaks | Free | Free | $100 |
Los Angeles home security systems FAQs
Can I choose where to put my security cameras when I hire a company?

Yes, but it's best to listen to the professionals. Los Angeles security companies that install surveillance cameras typically recommend the best placement for cameras and equipment. They work with you to place equipment within the limitations of your wired or wireless network.

What is a CCTV system?

A CCTV (closed-circuit television) system consists of cameras that transmit signals to a specific place — like a computer or DVR — that can be monitored and viewed by the user. In terms of security, it is a network of surveillance cameras placed around the property so homeowners or business owners can monitor and record activity. Some CCTV security systems can be linked to the internet for off-site monitoring.

How does home security cameras installation work in Los Angeles?

The Los Angeles security companies on our list have two different installation processes: professional or DIY installation. DIY installation of wired camera systems that must be tied to your electrical system is not recommended without proper electrical experience. However, many new wireless camera systems are designed to be easy to install yourself by simply mounting hardware where needed.

What do I do if the power goes out in Los Angeles?

Home security systems depend on electricity to function. Most home alarm systems come with a backup battery that should work for 24 to 48 hours; however, CCTV systems typically do not have backup power. Home security systems that work with your Wi-Fi network also requires electricity to function. Some systems are tied to a redundant cellular connection and still function if the power goes out.
Local Los Angeles emergency resources
Consumers who are concerned about crime in their neighborhoods can learn more from the following organizations:
Thank you, you have successfully subscribed to our newsletter!
Los Angeles home alarm company information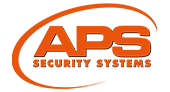 APS Security Systems installs home and business alarm systems and CCTV surveillance cameras in Los Angeles. A sales agent visits your home or business to understand your security needs, customize a system and provide a free quote. The company's $49.99 monthly monitoring fee includes a cell phone app and remote interactive services. Security systems can integrate smoke detectors, cameras, sensors and access control for complete protection. All sales team members hold current ACE (Alarm Company Employee) licenses.
Address: Serves Los Angeles residents
Phone: (818) 887-7089
Hours: M - F: 8am - 5pm
Website: apssecurityinc.com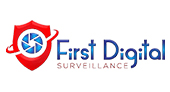 First Digital Surveillance sells and installs CCTV surveillance cameras and security systems for residential and commercial clients in Los Angeles. The company also configures CCTV and security cameras for remote monitoring and recording via cloud storage and develops security systems for large or complex spaces and properties. Technicians can also prewire new construction to be ready for CCTV or modern security systems.
Address: 3183 Wilshire Blvd., Ste. 196D10, Los Angeles, CA 90010
Phone: (310) 901-4956
Hours: M - Sun: 6am - 12am
Website: cctvinstallation-losangeles.com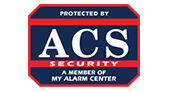 ACS is one of the few companies that continue to offer 24-hour neighborhood patrol in addition to home security systems and CCTV camera installation. The company also offers 24/7 monitoring of its home security systems in Los Angeles, and alarm responses are covered by armed patrol. ACS provides convenient online account management and bill pay. Its wireless systems require no drilling or wiring in your home and can include medical alert components.
Address: 100 Bel Air Road, Los Angeles, CA 90077
Phone: (310) 475-9016
Hours: 24/7
Website: acssecurity.com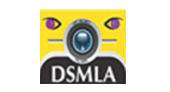 Digital Surveillance customizes security systems and specializes in CCTV surveillance camera installation in Los Angeles. The company offers HD CVI, HD 1080p and Megapixel IP cameras. Wireless surveillance systems are also available. Its systems work in tandem with DVR to record activity on your property, and all cameras are weatherproof.
Address: 153 W. Rosecrans Ave., Ste. 3, Gardena, CA 90248
Phone: (310) 901-4972
Hours: 24/7
Website: dsmla.com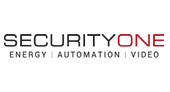 Security One installs four different wireless home alarm system packages using GE and Honeywell equipment. They also provide 24/7 monitoring services. Its packages include options for surveillance cameras; motion and image sensors; door, window and glass break sensors; smoke, carbon monoxide and heat detectors; medical alert buttons and remote control. For the basic Security Takeover package, the company beats its competitors' rates on your existing services or upgrades your package. Locked-in rates start at $29.99 for landline monitoring and $44.99 for cellular monitoring. Security One offers free installation and a lifetime guarantee on equipment.
Address: 11601 Wilshire Blvd., Ste. 500, Los Angeles, CA 90025
Phone: (310) 575-1826
Hours: M - F: 7am - 7pm; Sat: 9am - 3pm
Website: securityoneonline.com/california/los-angeles-home-security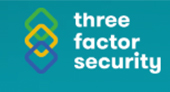 Three Factor Security specializes in custom CCTV security camera systems for homes and businesses in Los Angeles. Technicians are IQ-certified and walk you through the setup and user process after installation. Its systems can be controlled via a mobile app to monitor your system while you're away. The company offers a one-year no-cost guarantee on parts and 90 days on labor.
Address: 800 Wilshire Blvd., Ste. 200, Los Angeles, CA 90017
Phone: (310) 400-0931
Hours: M - F: 8am - 6pm
Website: threefactorsecuritycamerasinstallation.com
You're signed up
We'll start sending you the news you need delivered straight to you. We value your privacy. Unsubscribe easily.
Comparing
×