Find the Best Home Security Systems in Las Vegas, NV
Alarm companies in Las Vegas keep your family and property safe from home invasion, fire and carbon monoxide poisoning. For those having difficulty choosing between options, we researched the best home security companies in Las Vegas to help find the protection you need at a price you can afford.
Top 11 Las Vegas Home Alarm Companies

Vivint Smart Home
Read 21,171 Reviews

20149

Offers home security and smart home automation packages. Includes 24/7 monitoring in all plans. Requires professional installation. System costs vary based on the equipment you select. $0 activation fee.

Get a Quote

Call Now Toll Free

(833) 830-7970

Brinks Home Security™
Read 4,533 Reviews

20149

Partners with Nest Secure to offer professionally monitored security systems. Works on cellular and Wi-Fi connections. Optional installation services. 30-day trial period and two-year limited warranty.

Link Interactive
Read 2,028 Reviews

20149

Offers 100% cellular home alarm systems with professional monitoring. Plans cost $30.99 to $44.99 per month. Contract terms are one to three years. Requires DIY installation. Offers 30-day money-back guarantee.

A&B Security
Read Author Review

20149

Offers CCTV systems, interactive alarms and access control systems. Customizes security solutions to fit clients' budgets. Sells gun safes and multilevel security safes with fire and burglary protection features.

Chat with a ConsumerAffairs decision guide

Live agent
Brantley Security Systems
Read Author Review

20149

Offers a complete suite of security products, including burglar alarms, surveillance systems, home automation aids, energy-management devices, flood detectors and fire alarms. Provides free estimates.

Chat with a ConsumerAffairs decision guide

Live agent
Elite A/V
Read Author Review

20149

Uses the DSC Touch system from Tyco Security. Provides the alarm system free with installation. Offers a touchscreen control panel with six built-in wireless radios to provide Wi-Fi, Z-wave and Bluetooth compatibility.

Chat with a ConsumerAffairs decision guide

Live agent
In The Sky
Read Author Review

20149

Sells systems for wireless home security, business video surveillance and commercial CCTV security. Offers medical pendants and smoke detectors. Allows clients to stream live video.

Chat with a ConsumerAffairs decision guide

Live agent
Security One Las Vegas
Read Author Review

20149

Offers four different security packages with 24/7 monitoring, fixed rates and color touchscreen keypads. Has add-ons such as wireless cameras, panic pendants and wireless locks. Provides a lifetime warranty for parts and labor.

Chat with a ConsumerAffairs decision guide

Live agent
Shield Fire & Security
Read Author Review

20149

Offers home automation devices, video doorbells, security alarms, fire alarms and carbon monoxide detectors. Uses the Honeywell Total Connect app for all smart monitoring and notifications.

Chat with a ConsumerAffairs decision guide

Live agent
Protect America
Read 2,642 Reviews

20149

Monitored plans start at $19.99/month plus a one-time $19.95 activation fee. Systems require DIY installation and 36-month contract. Available equipment includes Z-Wave hubs, smart locks, glass-break sensors and wireless cameras.

Out Of Business

Chat with a ConsumerAffairs decision guide

Live agent

Las Vegas residents have a 1-in-157 chance of experiencing violent crime and a 1-in-33 chance of becoming a victim of property crime.
Las Vegas vs. national crime rates (per 1,000 citizens)
| | Violent crime | Property crime | Total crime |
| --- | --- | --- | --- |
| Las Vegas | 6.37 | 30.49 | 36.83 |
| United States | 3.94 | 23.61 | 27.55 |
Neighborhoods like Downtown and West Las Vegas are the least safe in the city, while Southwest and Anthem are two of the safest areas in Las Vegas. Regardless of where you live, though, you can benefit from installing a home alarm system.
Average cost of home security systems in Las Vegas, NV
The typical cost to set up a home security system in Las Vegas is $200 to $1,500, and most professional monitoring services add $10 to $35 per month on top of this. If you want to avoid this monthly fee, many security companies in Las Vegas offer self-monitored options.
Alarm installation fees are another cost to factor in when choosing a home security system. Wired alarm systems requiring professional installation cost more upfront, while wireless alarms let homeowners save money by installing the system themselves. The downside to wireless security systems is that they rely on your home Wi-Fi signal, which makes them unsuitable for homes with concrete walls or unstable internet.
Equipment costs also influence the final price of home security systems in Las Vegas. When you're choosing equipment, be aware that some products, like surveillance cameras, are more expensive than cheap gear like window sensors. Optional home monitoring products include:
Motion, door and glass-break sensors
Flood and freeze sensors
Smoke and carbon monoxide detectors
Keypads
Signal extenders
Sirens
Video doorbells
Security cameras with floodlights
Indoor cameras
Panic buttons
Registering a home alarm system in Las Vegas, NV
Most cities require their residents to register security systems to cut down on false alarms, but Las Vegas doesn't. However, the Las Vegas Metropolitan Police Department doesn't respond to burglar alarms without video or on-site verification of an intrusion.
Residents have to register their fire alarm systems with Las Vegas Fire & Rescue, and homeowners may be subject to fees after a second false fire alarm within 30 days. Businesses must register their burglar alarm and fire alarm systems.
Finding a home security company in Las Vegas, NV
Consumers looking for the right security company in Las Vegas should start their search by figuring out what they want in terms of monitoring, installation and optional features before they start looking at individual companies. Then, ask friends and family for recommendations, read online reviews and gather quotes from alarm companies.
Many reputable security companies in Las Vegas have professional certifications or are part of home security associations. Two of the most popular ones to look for are the:
Las Vegas home security FAQ
What is a CCTV system?

CCTV (closed-circuit television) systems in Las Vegas use a network of cameras to 

continuously record footage and

transmit a video surveillance feed to monitors. Some security companies continually monitor footage from these systems, but the cost is significant.

Can I choose where to put my surveillance cameras when I hire a company?

Yes, discuss any camera placement concerns with alarm companies in Las Vegas when configuring your security system. Security technicians can tell you what's possible and what won't work given your home's layout.

What is typically included in a Las Vegas home security system?

Basic packages vary by company but usually include at least a keypad, base station and various sensors. Premium security systems include the same base-level equipment but add cameras, smoke alarms, fire alarms and home automation devices.

How can I get a business alarm system in Las Vegas?

Almost all of our recommended security companies in Las Vegas provide commercial alarm systems to suit businesses' complex security needs, including area access control.
Local Las Vegas emergency resources
Las Vegas residents concerned about crime rates can check out the following resources:
LVMPD Neighborhood Watch: This organization consists of local neighbors who monitor the safety and appearance of their community and report violations to law enforcement.
City of North Las Vegas Crime Mapping: This Las Vegas crime map shows crime data using preliminary information given to the North Las Vegas Police Department.
Thank you, you have successfully subscribed to our newsletter!
Las Vegas home alarm company information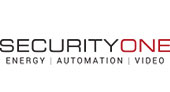 Security One lets customers either install a brand new security system or upgrade their current one to work with its network. This company also has everything you need to create a security ring around your home, including door, window, fire and carbon monoxide sensors.
Address: 7251 W. Lake Mead Blvd., Ste. 300, Las Vegas, NV 89128
Phone: (888) 584-5152
Hours: M - Sat: 7am - 9pm
Website: securityoneonline.com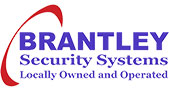 Brantley Security Systems is a local home security company in Las Vegas that offers protection for homes and businesses. It has three levels of monitoring service, including two that don't require landlines. Customers can control their alarms, lights, locks and thermostats from within Brantley's mobile app.
Address: 3990 Vegas Drive, Las Vegas, NV 89108
Phone: (702) 629-3000
Hours: M - F: 8am - 5pm
Website: brantleysecuritysystems.com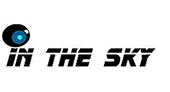 In The Sky installs custom burglar alarm systems for homes and businesses. Its wireless security systems connect with up to 40 mobile devices, and customers can monitor every security point from a single control panel. Its door and window sensors work with magnets, so there's no need to drill holes.
Address: 3200 Polaris Ave., Ste. 26, Las Vegas, NV 89102
Phone: (702) 330-3030
Hours: M - Sat: 8am - 6pm
Website: inthesky.com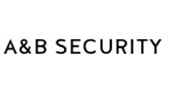 A&B Security claims its top-of-the-line security systems are highly reliable and easy to use. It offers a wide range of alarm monitoring options with varying levels of protection so clients can get customized security systems for their homes and businesses. Customers can visit A&B's store or any one of its 14 mobile units to get started.
Address: 3201 W. Sahara Ave., Las Vegas, NV 89102
Phone: (702) 362-0222
Hours: M - F: 8am - 5pm
Website: locksvegas.com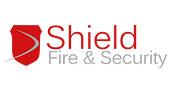 Shield Fire & Security allows Las Vegas residents to control all of their security and smart home features with Honeywell Total Connect Remote Services. Within the Honeywell app, customers can also find live video surveillance, thermostat control and GPS vehicle and asset tracking.
Address: 3395 W. Cheyenne Ave., Ste. 109, North Las Vegas, NV 89032
Phone: (702) 570-6221
Hours: M - F: 8am - 5pm
Website: shieldfs.com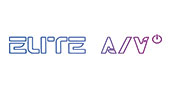 Elite A/V's security package includes a touchscreen control panel, one motion sensor, one remote control, one Ring door camera, one door sign, two door or window sensors and seven window decals. Customers get access to the police, fire department or EMTs with the tap of a finger.
Address: 3611 S. Lindell Road, Ste. 101, Las Vegas, NV 89103
Phone: (702) 787-1251
Hours: M - F: 9am - 6pm
Website: hometheater.vegas/alarms
You're signed up
We'll start sending you the news you need delivered straight to you. We value your privacy. Unsubscribe easily.
Comparing
×