Find the Best Home Security Systems in Denver, CO

Top 11 Denver Home Alarm Companies

Accredited Partner

Protect Your Home
Read 1,615 Reviews

Offers monitored home security packages priced at $27.99 to $58.99/month. Installation costs $99 with 24- to 36-month contracts. Equipment includes sensors, smart locks and camera surveillance. Includes six-month refund policy.

Get a Quote

Call Now Toll Free

(844) 265-4882

Accredited Partner

Vivint Smart Home
Read 16,832 Reviews

Security packages with monitoring and video surveillance start at $29.99/month with 42-month contract. Professionally installed systems include smart hub, app, locks and a doorbell camera with automatic recording.

Get a Quote

Call Now Toll Free

(833) 830-7970

Accredited Partner

Link Interactive
Read 2,028 Reviews

Offers monitored home security systems starting at $30.99/month with a one-year contract. Systems include two-way voice communication to monitoring center. Requires DIY installation. Includes a 30-day money-back guarantee.

Get a Quote

Call Now Toll Free

(855) 830-3776

Accredited Partner

Brinks Home Security™
Read 3,961 Reviews

Home security plans range from $29 to $53/month with standard contracts. Select from monitored and unmonitored plans. Requires DIY installation. HD video doorbell and indoor night vision camera available.

Protect America
Read 2,642 Reviews

Monitored plans start at $19.99/month plus a one-time $19.95 activation fee. Systems require DIY installation and 36-month contract. Available equipment includes Z-Wave hubs, smart locks, glass-break sensors and wireless cameras.

Colorado Security Company
Read Author Review

Provides free installation with the purchase of a security system. Offers free phone consultations and promises no hidden fees. Has 24/7 monitoring. Utilizes Alarm.com to provide remote access.

Integrated Systems
Read Author Review

Provides free online quotes and consultations. Offers 24/7 monitoring with surveillance, alarm and automation services for both businesses and residential properties. Processes payments and service requests online.

MAX Security
Read Author Review

Offers free online quotes and on-site security reviews. Provides monitoring for medical emergencies, burglaries, fire, carbon monoxide and environmental damage.

Paramount Audio Video Corp.
Read Author Review

Offers free consultations. Integrates audiovisual, lighting and security services. Specializes in advanced AV solutions. Works with more than a dozen companies to provide commercial and residential Denver security services.

Reliable Home Security
Read Author Review

Provides free online quotes, discounts and installation. Has month-to-month monitoring plans and no long-term contracts. Offers optional two-way voice monitoring and 24/7 alarm monitoring.

Security One
Read Author Review

Offers free quotes and up to $1,500 in free equipment with its packages. Beats competitors' prices if you switch to its comparable security services. Has security system packages for every budget.

Although it's an excellent place to work and live, Denver experiences significantly more property crime than the national average:
Denver vs. national crime rates (per 1,000 citizens)
| | Violent crime | Property crime | Total crime |
| --- | --- | --- | --- |
| Denver | 6.79 | 37.09 | 43.88 |
| United States | 3.94 | 23.61 | 27.55 |
The Denver neighborhoods with the highest burglary rates are Five Points, Stapleton, Auraria and the areas around Denver International Airport. Some of the safest areas of the city include Whittier, Skyland, Chaffee Park, Sun Valley and Barnum West. Regardless of where you live in Denver, installing a home security system helps keep you, your loved ones and your possessions safe.
Finding the best Denver home security
When you have decided to invest in a security system, follow these steps during your initial decision-making process:
Look for a home security system in Denver that fits your house. Newer builds utilize technology that's fully integrated into the home and can be adjusted from your smartphone — some systems can adjust the lights and temperature remotely. However, homeowners with older houses in Aurora or Thornton may not wish to feed wires through their homes or stress old electrical systems, which makes a wireless system a good choice.
Make sure any Denver home security company you consider installs UL-listed equipment and is licensed in the state of Colorado and the city of Denver.
Check with your friends and family, read reviews and research your options before scheduling a consultation. Checking reviews is a simple way for you to gather information to judge whether a company you're interested in contacting for a quote is reliable, affordable, has excellent customer service and does not charge hidden fees.
Cost of home security systems in Denver
Home security monitoring in Denver costs between $20 and $50 per month, and the initial prices for security system installation and equipment range from $500 to $800.
You can avoid home security monitoring costs by choosing an unmonitored home alarm system, but you are responsible for responding to any security alarms and calling emergency services if needed. Another expensive part of adding a security system is the cost of equipment and installation, but you can cut the price by purchasing equipment from a company with DIY home alarm systems.
Registering your Denver home alarm system
The city of Denver requires a permit for residential and commercial security systems. This permit is good for one year and costs $25. If you don't get the permit, the city cannot guarantee the police department will respond to your alarm.
Most cities require similar permits as a way of reducing false alarms, usually coupled with escalating fines.
Denver: Residents pay $50 for each panic or hold-up false alarm. Once a location has five false alarms, the police department puts it on general response status, which means that police officers no longer get directly dispatched to that location. Officers only respond if they are already in the area and available.
Golden: Residents pay $100 for a third false alarm, $150 for a fourth false alarm and receive no response after a fifth false alarm until they provide proof of correction and payment of all prior invoices. Failure to pay fees may also result in the suspension of police responses.
Lakewood: The Lakewood Police Department responds immediately to robbery, panic and medical alarms, but all other alerts need to be verified by the alarm company.
Denver alarm system FAQ
How can I get commercial security systems in Denver?

Many security companies in Denver offer commercial and residential security systems. The security threats for businesses are different than the threats for a home, and the safety needs are more complex as a result. Commercial security systems in Denver offer benefits like controlled access to different parts of your building and video monitoring with long-term storage and playback.

What is typically included in a Denver home security system?

Security companies in Denver provide basic control panels, video cameras, alarms and sensors. Many companies also include fire alarm monitoring as part of their alarm packages. If you want more advanced protection than what comes standard, talk to your Colorado security company.

What is a CCTV system?

CCTV, closed-circuit television, is a video feed captured from your security cameras that's only available to authorized users. These cameras constantly record what is happening in and around your home, which allows you to observe your property while you're not there. Your CCTV home security system can even inform you when packages are delivered or your children arrive home.

What is home security monitoring?

A monitored home alarm connects with your security company in an emergency. When the system detects a break-in, fire or other problem, it automatically deploys one of several responses, including sending a private security company or calling the police department, fire department or an ambulance. Monitored security systems ensure your alarm is answered with the appropriate response.
Local Denver emergency resources
There many crime prevention and neighborhood watch programs in the Denver area. Check out the resources below for more information:
Thank you, you have successfully subscribed to our newsletter!
Denver home alarm company information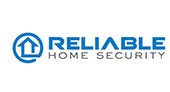 Reliable Home Security offers residential and commercial security systems. The company's basic home security packages start at $549 with a $29.99 per month monitoring fee, and its surveillance system packages start at $1,275 with no monthly fee. It offers 24/7 Denver security services and advertises that customers save up to 20% on insurance costs. Reliable Home Security can either integrate your existing security equipment or install new, state-of-the-art security and automation systems.
Address: 747 Sheridan Blvd., Ste. 6C, Denver, CO 80214
Phone: (720) 316-0010
Hours: M - F: 8am - 5pm
Website: reliablehomesecurity.com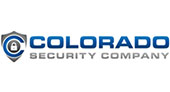 Colorado Security Company uses a four-step process to match its Denver security services to your needs. The company's employees perform a detailed home assessment, prepare a comprehensive quote and install your system for free. The comprehensive quote details every cost, has no hidden fees and includes a full price list.
Address: 2401 S. Downing St., Denver, CO 80210
Phone: (720) 689-2234
Hours: M - F: 9am - 7pm; Sat: 9am - 5pm
Website: coloradosecuritycompany.com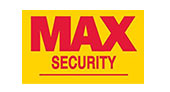 MAX Security offers residential and commercial security systems with monitoring services in Denver. This Colorado security company specializes in custom burglar alarm systems and can reprogram your existing equipment for MAX monitoring.
Address: 2171 S. Trenton Way, Ste. 226, Denver, CO 80231
Phone: (303) 578-5818
Hours: M - F: 9am - 5pm
Website: maxsecuritydenver.com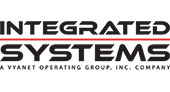 Integrated Systems offers fully integrated, wireless security systems that customers control remotely with an app. That means the system's surveillance, monitoring and remote access services are all under your control. This Colorado company schedules security consultations to help you choose from its multiple options, including smart home automation systems and fire, smoke and security alarms.
Address: 2171 S. Grape St., Denver, CO 80222
Phone: (303) 698-2698
Hours: M - F: 7am - 5:30pm
Website: rmssi.com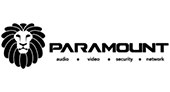 Paramount Audio Video Corp. offers state-of-the-art integrated security systems. It partners exclusively with the National Monitoring Center to provide commercial and residential security systems in Denver and full customer support. Paramount offers standard break-in and burglary monitoring services. It can also monitor the environment in and around your home or business.
Address: 2505 W. Second Ave., Ste. 10, Denver, CO 80219
Phone: (303) 284-9661
Hours: M - F: 8am - 6pm
Website: paramount-av.com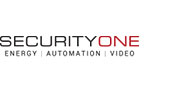 Security One offers a variety of residential and business security systems in Denver. It sells individual pieces of equipment and offers monitoring services customers can access through their smartphones. The Colorado security company guarantees that its rates will not increase. Each of its packages comes with a color touchscreen control system, 24/7 monitoring and a lifetime warranty.
Address: 7900 E. Union Ave., Ste. 1100, Denver, CO 80237
Phone: (303) 217-4560
Hours: M - F: 7am - 9pm
Website: securityoneonline.com/denver-home-security
You're signed up
We'll start sending you the news you need delivered straight to you. We value your privacy. Unsubscribe easily.