Best Movers in Philadelphia, PA

Written by
Professional moving companies in Philadelphia provide quick and hassle-free moves, whether you're staying in the city or moving cross-country. Reputable movers have honest claim policies and no hidden fees. Check the list below of our top recommendations for the best moving companies in Philadelphia.
Why trust ConsumerAffairs?
Our recommendations are based on what reviewers say.
4,240,639 reviews on ConsumerAffairs are verified.
We require contact information to ensure our reviewers are real.
We use intelligent software that helps us maintain the integrity of reviews.
Our moderators read all reviews to verify quality and helpfulness.
Top 14 Philadelphia Moving Companies

Read 2,291 Reviews

Long-distance moves and storage. Includes packing and assembly/disassembly in quote. Charges between $1,550 and $3,100 for a three-bedroom move from Chicago to Houston. Has Colonial Cubes moving container option.

Get a Quote

Read 415 Reviews

Offers long-distance moving and corporate relocation services. Packing services and storage available. Serves the continental U.S. Charges between $2,500 and $5,000 for a two-bedroom move from Philadelphia to Kansas City.

Get a Quote

Read 407 Reviews

Offers nationwide and in-state moving services for residential and commercial customers. Packing and auto transport available. Works with different moving companies to guarantee the easiest and most affordable move possible.

Get a Quote

Read 231 Reviews

Specializes in long-distance moves. Charges around $2,500 for a cross-country move. Full packing and unpacking services. Short- and long-term storage options available. Provides a dedicated moving coordinator. Military discounts.

Get a Quote

Read 2,338 Reviews

Offers long-distance, military, commercial and corporate moving services. No extra charges for last-minute moves. Requires a significant deposit to reserve a move. Cross-country moves typically cost from $2,000 to $5,000.

Chat with a ConsumerAffairs decision guide

Live agent
Read Author Review

Provides all-inclusive quotes for local and long-distance moves. Experienced with apartment, condo and home moving. Offers free use of hand truck dollies, cargo straps and packing supplies.

Chat with a ConsumerAffairs decision guide

Live agent
Read Author Review

Provides multiple benefits, such as storage services, box deliveries and full packing services. Has a price-lock guarantee. Experienced upright piano and safe movers.

Chat with a ConsumerAffairs decision guide

Live agent
Read Author Review

Offers full-service residential and commercial moves. Provides customized quotes with transparent pricing. Uses Mercedes-Benz sprinters or box trucks.

Chat with a ConsumerAffairs decision guide

Live agent
Read Author Review

Performs big and small moving jobs, including moving items into a storage unit or relocating an entire home's belongings. Moves items within Philadelphia or out of state. Punctual pickup and delivery.

Chat with a ConsumerAffairs decision guide

Live agent
Read Author Review

Local and long-distance mover with short- and long-term storage options and packing supplies. Experienced in moving art and antiques safely. Completes commercial and corporate relocations.

Chat with a ConsumerAffairs decision guide

Live agent
Read Author Review

Starts estimates online for local and long-distance moves. Offers furniture deliveries and loading/unloading-only services. Moves art pieces with special care for boutique items.

Chat with a ConsumerAffairs decision guide

Live agent
Read Author Review

Local residential and commercial mover with packing and unpacking services. Assists in double wrapping items for security. Provides appropriately sized trucks for moves. Moves difficult-to-handle objects.

Chat with a ConsumerAffairs decision guide

Live agent
Read Author Review

Residential and commercial moving company. Bills by the hour with a two-hour minimum for local moves. Three movers, truck, equipment and insurance included. Charges flat rates for long-distance relocations.

Chat with a ConsumerAffairs decision guide

Live agent
Read Author Review

Offers free estimates for local and long-distance residential and commercial moves. Provides whole-house packing and supplies. Fully licensed and insured for the entire tri-state area.

Chat with a ConsumerAffairs decision guide

Live agent

Many people move to Philadelphia to experience its historical value and array of restaurants. Sites like the Liberty Bell Center, Independence Hall and Elfreth's Alley are classic must-sees. Philly residents also enjoy popular cheesesteak locations like Geno's Steaks or experiencing the opera-singing waiters at Victor's Cafe. No matter why or where you're moving in Philadelphia, we've assembled a list of the best movers in the city to help make the process simple and convenient.
Philadelphia moving cost
Moving to or from Philadelphia usually costs $1,000 to $9,000 or more. How much you ultimately pay movers in Pennsylvania depends on several factors. For instance, late fall and winter months are typically the least expensive time of year to move, while moving during warmer seasons is more costly.
How much does it cost to move in Philadelphia?
Local movers in Philadelphia typically charge $1,000 to $2,000 to move a two- to three-bedroom home within the city. Most local movers price their service by the hour, the number of crew members needed, the number of trucks required and the equipment used.
There may be additional fees to move bulky items like safes and pianos. There may also be a surcharge if your home has limited accessibility, such as Philadelphia's old row houses in neighborhoods like Old City or residences with tight streets like those in Elfreth's Alley.
How much does it cost to move to Philadelphia?
Long-distance moving companies relocating two- to three-bedroom residences into Philadelphia may charge $3,000 to $8,800 or more. Rates are calculated based on the weight of the shipment, distance traveled and equipment needed. The same additional fees applicable to short-distance moves, such as limited accessibility and packing heavy items, apply to long-distance moves, as well.
The chart below lists a few examples of how pricing varies by distance.
| Starting city | Distance | Average cost |
| --- | --- | --- |
| Seattle, WA | 2,373 miles | $6,188 - $8,753 |
| Houston, TX | 1,351 miles | $4,680 - $6,572 |
| Raleigh, NC | 361 miles | $3,038 - $4,199 |
Moving services in Philadelphia
Depending on the level of assistance needed, moving companies in Pennsylvania offer services that can add or subtract from the cost. For example:
Labor-only moves, where homeowners simply need help loading and unloading, range from $80 to $180 per hour, depending on the number of movers needed.
Basic relocations with an added truck increase the total price by $90 to $130.
Specialty moves for an upright piano cost an average of $330.
Finding movers in Philadelphia
How to find the right mover in Philadelphia for you depends on your individual needs. A few things you should ask yourself when focusing on a moving company are:
Are you moving locally or long-distance? Many movers specialize in local or long-distance relocations.
Do you have specialty items to be moved? Some movers focus on specialty moves for individuals that own antiques, high-value artwork or overweight items.
How much work do you want to do? Consider how much work you want to do yourself. Not all companies provide full-service moves.
When choosing your mover, they should be appropriately licensed and insured.
Online reviews can be valuable resources to help determine a mover's customer service, attentiveness and overall quality. Pennsylvania residents can refer to the state's report database for further research.
Protection from moving scams in Philadelphia
To protect consumers from moving scams, every moving company operating within Philadelphia must have a U.S. Department of Transportation number and registration with the Federal Motor Carrier Safety Administration. Philadelphia movers are required to have a PA Public Utility Commission number on their vehicles, company documents and advertisements. Contact the Pennsylvania PUC's Motor Carrier Safety division to find out if a particular company is licensed.
Thank you, you have successfully subscribed to our newsletter!
Philadelphia moving company information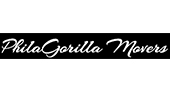 PhilaGorilla Movers conducts local and long-distance relocations with transparent pricing. Moves within Philadelphia are priced hourly, while jobs with multiple travel days have a flat rate. Relocations with this company don't include boxes or packing supplies.
Address: 2000 Hamilton St., Philadelphia, PA 19130
Phone: (215) 346-7980
Hours: M - F: 8am - 5pm; Sat: 10am - 2pm
Website: philagorillamovers.com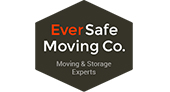 Eversafe Moving Co. can pack up your entire home if needed. It also has experience moving upright pianos and safes under 500 pounds. Eversafe Moving guarantees your final bill won't be more than 10% over your quoted estimate.
Address: 8701 Torresdale Ave., Philadelphia, PA 1913
Phone: (215) 821-8547
Hours: M - F: 9am - 6pm
Website: eversafemoving.com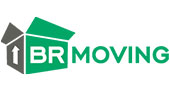 BR Moving strives to make your move as stress-free as possible by doing all the heavy lifting for you. It handles moves of any size. The company prides itself on packing and delivering household goods on time. BR Moving also offers help with furniture disassembly and reassembly.
Address: 2645 E. Lehigh Ave., Philadelphia, PA 19125
Phone: (215) 620-5796
Hours: M - Sun: 9am - 5pm
Website: brmoving.com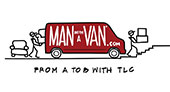 Man With a Van moves your stuff "From A to B with TLC." It has trucks big and small to help move anything from a single item to a multistory house. Most of its company vehicles come with lift gates so that even bulky items can be loaded and unloaded with care.
Address: 932 N. Eighth St., Philadelphia, PA 19123
Phone: (800) 575-6006
Hours: M - F: 7am - 9pm; Sat: 9am - 9pm; Sun: 9am - 5pm
Website: manwithavan.com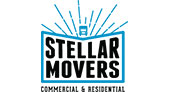 Stellar Movers is a fully equipped moving company with a well-maintained fleet of trucks for a reliable moving experience. It is fully licensed and insured across the entire tri-state area. The company promises to work with a wide range of budgets and gives same-day estimates.
Address: 1105 Greenwich St., Philadelphia, PA 19147
Phone: (215) 205-5747
Hours: M - F: 8am - 5pm; Sat: 8am - 12pm
Website: stellarmovers.com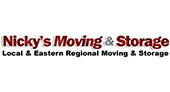 Nicky's Moving & Storage has performed thousands of residential and commercial moves in Philadelphia. It has years of experience moving apartments, homes and townhouses. The company provides the necessary materials to pack and crate rare items.
Address: 7660 Queen St., Glenside, PA 19038
Phone: (267) 420-0806
Hours: M - F: 8am - 5pm; Sat: 8am - 2pm
Website: nickysmoving.com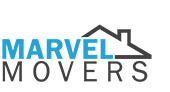 With Marvel Movers' "No Surprises Zone" policy, you pay exactly what the company quotes as long as your moving requirements don't change. The company knows how to tackle Philadelphia's old homes with multiple stories and complex layouts. Disassembly and reassembly are also included in the price.
Address: 2431 Reed St., Ste. 2, Philadelphia, PA 19146
Phone: (267) 214-4784
Hours: M - F: 7:30am - 7pm
Website: marvelpromovers.com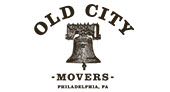 Old City Movers is an insured and bonded moving company based in Philadelphia. It moves your belongings within or outside the city of Philadelphia. If safe, Old City Movers can hoist furniture that doesn't fit up steps by alternative means, including moving through windows and over balconies.
Address: 1417 N. Second St., Ste. 3R, Philadelphia, PA 19122
Phone: (267) 205-5209
Hours: M - F: 8am - 4pm
Website: oldcitymovers.com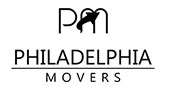 If you need goods like gym equipment, grand pianos, antiques and safes moved, Philadelphia Movers is a good choice. If opting for a full-service relocation, the company packs, stores, loads and transports all household items safely in a two-day moving process. Its crews are professional and have extensive experience.
Address: 600 Red Lion Road, Apt. L5, Philadelphia, PA 19115
Phone: (267) 238-0489
Hours: M - Sun: 10am - 8pm
Website: philadelphiamovers.co
Comparing
×
You're signed up
We'll start sending you the news you need delivered straight to you. We value your privacy. Unsubscribe easily.