Find the Best Movers in Kansas City

Top 13 Kansas City Moving Companies

Accredited Partner

Colonial Van Lines
Read 1,615 Reviews

Offers long-distance moving and storage. Includes packing and assembly/disassembly in estimate. Requires a deposit of almost 50%. Charges about $4,000 for two-bedroom interstate moves. Has Colonial Cubes moving container option.

Get a Quote

Accredited Partner

American Van Lines
Read 2,183 Reviews

Offers long-distance, military, commercial and corporate moving services. No extra charges for last-minute moves. Requires a significant deposit to reserve a move. Costs start around $4,000 for a cross-country move.

Get a Quote

Accredited Partner

United Nation Van Lines
Read 34 Reviews

Offers long-distance moving and corporate relocation services. Packing services and storage available. Serves the continental U.S. Charges between $2,500 and $5,000 for a two-bedroom move from Philadelphia to Kansas City.

Get a Quote
All My Sons Moving & Storage
Read 988 Reviews

Offers local and long-distance moving, packing/unpacking services, careful transport of valuable items and climate-controlled storage. Charges by the hour. Prices vary by location. Local moves typically cost $1,000.

Always Helpful Movers
Read Author Review

Serving Lee's Summit and the KC metro area for over 20 years, they offer both moving and storage services and can provide binding or non-binding estimates for your move.

Courtesy Movers
Read Author Review

No job is too big or too small. They specialize in residential, commercial and piano moving in the KCMO-area. Services offered in KC, Shawnee, Overland Park and Leawood.

Kansas City Moving & Storage
Read Author Review

Servicing Kansas City and the surrounding areas. It offers professional packing and moving services, plus warehouse storage rental out of Lee's Summit, MO.

Mountain Movers
Read Author Review

Handling big and small moves, they pride themselves on their reputation and history of satisfied customers. The company can handle residential, commercial and specialty-item moves.

Moving Pros
Read Author Review

Promising a straight-forward pricing structure with no hidden fees for both residential and commercial moves, as well as single-item delivery.

Rent a Vet Movers
Read Author Review

Veteran owned-and-operated, they provide services in KC and surrounding cities, including moving homes, offices, apartments and storage facilities.

Select Van & Storage
Read Author Review

A regional mover with an office in KCMO, they provide Missouri and surrounding states with moving services including long distance and specialty moves.

Superior Moving & Storage
Read Author Review

Serving the Kansas City area for over 100 years, they offer commercial and residential moving services. They also provide warehousing and installation services for items like shelving or office furniture.

You Move Me Kansas City
Read Author Review

A locally-owned franchise specializing in moving services for the Kansas City and surrounding areas, like Overland Park, Olathe and Blue Springs.

As one of the fastest-growing metros in the nation, Kansas City continues to grow year after year. Many choose to move to Kansas City for its expansive career opportunities and low cost of living that make your dollar stretch farther.
Kansas City experiences all four seasons — from chilly snow days to hot pool days. And as a home to three major league sports teams, world-renown barbeque, expansive diversity (including the Negro League Baseball Museum), and excellent public-school systems, Kansas City is great for singles and families alike.
Finding the best Kansas City moving company
Although moving companies offer a variety of services, many specialize in certain types of moves, such as local or international relocations. After you find a few companies that provide the kind of move you need, read reviews, and ask for references. Sometimes you may even be eligible for a discount by using a referral.
Kansas City Moving costs
The best way to get a true idea of how much a move will cost you in KC is to get quotes from multiple companies. Most companies will provide a free estimate that outlines the total cost of their service. Factors that will impact the cost of your move include:
Stairs
Bulk items (such as a piano)
Elevators
Long driveways
Bedrooms
Distance
Added mover
Kansas City movers by the hour
Most moving companies charge per hour. The average cost of hiring two men and a moving truck to move your home locally is between $90-$120 per hour. If you have a three-bedroom home, you should expect to pay a little under $1,000 altogether for your move. If you're moving farther away, many companies charge around $.70 per pound of household goods. For reference, a studio apartment has an average weight of 1,800 lbs., costing around $1,200.
You can choose to add on packing services and a moving truck for an extra cost. The benefit of having someone pack your belongings is that the company will then assume liability for damaged goods, leading to greater protection of your belongings.
Other factors that affect the cost of moving in KC
Time of year or demand can greatly impact your cost. Most people move between Memorial Day and Labor Day. If possible, plan your move to fall outside that window and you may save a good chunk of change. It's also customary to tip your movers on top of the cost. As a rule of thumb, a common tip for movers is about 10-15% of the total moving cost.
Thank you, you have successfully subscribed to our newsletter!
Kansas City moving company information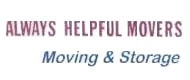 Always Helpful Movers specializes in all types of moves, including local, out-of-state and even in-home relocations. Its highly-rated crew offers packing, crating, shipping and storage services in Kansas City. It has been named a Best Of company from Home Advisor and has helped over 20,000 customers since 1995. Call for an estimate on your move.
URL: https://www.alwayshelpfulmovers.com/
Address: 11647 E. State Route 350, Raytown, MO 64138
Phone Number: (816) 525-5995
Hours of operation: Call for hours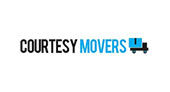 Courtesy Movers offers a wide range of full moving services in Kansas City, including unloading services, piano moving and even cleaning. Although a relatively new company, it already has many positive reviews on Google, with a 4.8-star average rating. Customers say the prices quoted is always what they pay, and service is helpful and respectful. Visit their website for a free estimate.
URL: https://courtesymoverskansascitymo.com/
Address: 9353 NE 79th St, Kansas City, MO 64158
Phone Number: (816) 668-442
Hours of operation: 8am-5pm, M-Sat.

Kansas City Moving & Storage has specialized in local, long-distance and international moves for over 30 years. It offers free boxes when you book its packing and moving services, which is an excellent deal. Kansas City Moving & Storage also provides a free, in-home estimate so you can get an accurate quote for your move.
URL: http://kcmovers.com/
Address: 409 SE Thompson Dr., Lee's Summit, MO 64082
Phone Number: 816-246-6320
Hours of operation: M-F, 7:30am - 5pm. Saturdays by appointment.

Mountain Movers is licensed with the U.S. Department of Transportation and is fully insured. Mountain Movers specializes in moving antiques utilizing careful, thoughtful moving services. Customers are eligible for a free moving quote for both pick-up and delivery. Mountain Moving also offers packing supplies and storage. Call for a free estimate.
URL: http://www.mountainmoverskc.com/
Address: n/a
Phone Number: 1-913-285-3399
Hours of operation: Call for hours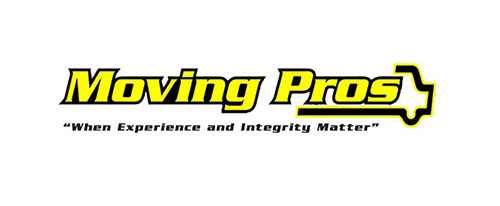 Moving Pros has been locally owned and operated for 20 years. Its team is fully licensed and insured, and all movers are required to have at least five years of experience before being hired. They have over 250 reviews on Google, and they maintain a 4.8-star rating. Moving pros offers both flat and hourly pricing plus free in-home estimates. You can fill out a form online or call to get a quote started.
URL: www.movingproskc.com
Address: Serving Kansas City, MO
Phone Number: (816) 988-7601
Hours of operation: Call for hours
Rent a Vet Movers is veteran-owned and operated and focuses on hiring veteran employees. Rent a Vet is licensed, insured and provides customized moving solutions for every budget. Customers can request a quote online for services like junk removal, local moving, packing services and furniture delivery.
URL: https://www.rentavetmoveskc.com
Address: 3405 Main St Grandview MO 64030
Phone Number: 816-384-1637
Hours of operation: Call for hours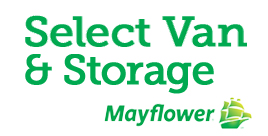 As an agent of the Mayflower company, the Kansas City location of Select Van & Storage offers moving services throughout Omaha, Lincoln and Des Moines. Its team provides upfront pricing and estimates, plus pre-move planning with a personal move coordinator. Customers receive free stretch-wrapping for furniture and doorway padding to ensure better safety of goods and your home. Select Van & Storage has been accredited with the BBB since 2001 and has an A+ rating. Request a quote for your move online.
URL: https://selectvan.com/Omaha-Movers-1
Address: 3701 N Skiles Ave, Kansas City, MO 64161
Phone Number: (816) 455-0588
Hours of operation: Call for hours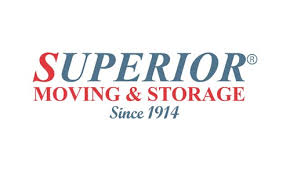 For four generations, Superior Moving & Storage has offered excellent, well-reviewed moving services to those in the Kansas City area. They hold many accreditations and are members of several associations, including the American Moving and Storage Association. Superior Moving & Storage also provides storage services and has nearly 150,000 square feet of space. Superior Moving is fully licensed and insured, and you can get a free estimate online.
URL: https://www.superiormoving.com/
Address: 2020 Walnut, Kansas City, MO, 64108
Phone Number: 816-471-1662
Hours of operation: Call for hours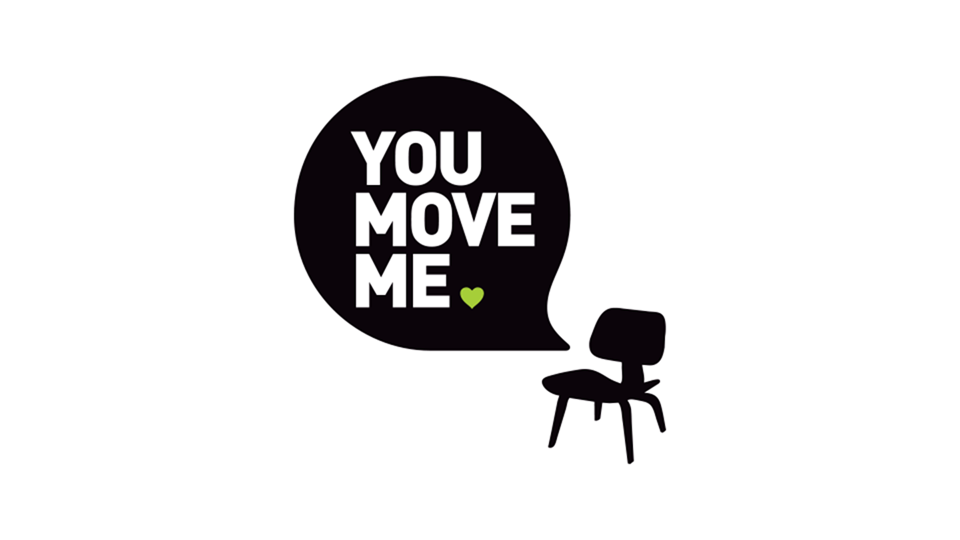 You Move Me is a very well-known moving company with branches all across the nation. Kansas City residents receive a free estimate and transparent pricing without extra fees. Its experienced movers can take care of the process from start to finish, and take great care of your belongings with heavy-duty storage blankets and padded dollies. You can get an estimate online.
URL: https://www.youmoveme.com/us/locations/kansas-city-movers
Address: 9875 Widmer Road, Lenexa, Kansas 66215
Phone Number: (913) 708-8744
Hours of operation: M-Sun, 7:30am – 7:30pm
You're signed up
We'll start sending you the news you need delivered straight to you. We value your privacy. Unsubscribe easily.