Best Home Security Systems in Portland, OR
Home security systems help homeowners and renters in Portland keep their families and valuables safe and give them control over their property when they're not home. We put together this guide to home alarm systems — along with a list of the best home security companies in Portland — to help you get the protection you need.
Why trust ConsumerAffairs?
Our recommendations are based on what reviewers say.
3,826,880 reviews on ConsumerAffairs are verified.
We require contact information to ensure our reviewers are real.
We use intelligent software that helps us maintain the integrity of reviews.
Our moderators read all reviews to verify quality and helpfulness.
Top 11 Portland Home Alarm Companies

Read 25,459 Reviews

Monthly monitoring fees start from $19.99 per month to $29.99-plus per month. Professional installation from $49 to $199. Typical contract is 60 months; month-to-month available with upfront equipment purchase. Custom plans and packages available.

Get a Quote
Read 5,222 Reviews

Monitoring rates from $39.99 per month to $49.99 per month. Upfront costs from $199 - $699 with $200 - $450 for installation. 36-month contracts. 30-day risk-free. Partners with Nest Secure.

Chat with a ConsumerAffairs decision guide

Live agent
Read 2,028 Reviews

Monthly monitoring fees range $30.99 - $47.99
 per month. Upfront costs vary. Free DIY installation. Contracts between 12 and 26 months. 30-day money-back guarantee.

Chat with a ConsumerAffairs decision guide

Live agent
Read Author Review

Offers both residential and commercial security services. Provides a wide array of products and services to fit your security needs. Guarantees customer satisfaction with every transaction.

Chat with a ConsumerAffairs decision guide

Live agent
Read Author Review

Employs experienced technicians to install all alarm systems. Invests in continuing education and training for employees to stay on top of changes in the industry.

Chat with a ConsumerAffairs decision guide

Live agent
Read Author Review

Provides comprehensive security solutions, including initial designs, equipment, installation, maintenance and 24/7 monitoring. Automatically dispatches the police and/or fire department directly to your home.

Chat with a ConsumerAffairs decision guide

Live agent
Read Author Review

Holds an Oregon Limited Energy Contractor license. Member of the Custom Electronic Design and Installation Association. Specializes in audiovisual elements, surveillance systems, lighting/shade control and security.

Chat with a ConsumerAffairs decision guide

Live agent
Read Author Review

Monitors all major brands of Portland security alarms, fire alarms, surveillance cameras, phones and data systems. Employs technicians factory-trained on most major brands. Offers free estimates 24/7.

Chat with a ConsumerAffairs decision guide

Live agent
Read Author Review

Provides a full-service warranty for regular maintenance on all equipment and labor. Guarantees a service technician is on-site within two hours of your emergency request or the company pays you $50.

Chat with a ConsumerAffairs decision guide

Live agent
Read 2,644 Reviews

Monitored plans start at $19.99/month plus a one-time $19.95 activation fee. Systems require DIY installation and 36-month contract. Available equipment includes Z-Wave hubs, smart locks, glass-break sensors and wireless cameras.

Out Of Business

Chat with a ConsumerAffairs decision guide

Live agent

Oregon ranks 35th in the country for violent crime and 18th for property crime, according to the National Council for Home Safety and Security. Within Oregon, Portland is statistically the third-most dangerous city and has higher violent crime rates than the national average. If you're concerned about your safety, home security systems — especially those with video surveillance — are a useful tool for deterring thieves.
Choosing home security services in Portland, OR
With so many different home security systems to choose from, homeowners may feel overwhelmed with options. There are many things to consider, but you should start with the company's reputation, coverage area, equipment and pricing.
Decide what you need in a home security system and make sure any company you're considering offers these services. Some questions you may want to ask yourself as you choose a home security system include:
Does my home security system need to sync with my smart-home automation?
Do I live in an area where flood sensors would be appropriate?
Do I want to monitor environmental factors such as frozen pipes, leaks and carbon monoxide levels?
Do I want a two-way talk feature?
Do I need a monitored or unmonitored system?
Do I need wireless monitoring?
Do I want a professional or DIY installation?
As with any significant purchase, check with friends and family members about their experience with home security companies and get their feedback on different companies. Reading reviews and getting referrals from people you know and trust helps you determine which companies are known to be reliable and have excellent customer service.
Average cost of Portland home security systems
The average price to install a home security system in Portland is between $100 and $250. Monitoring ranges from $15 to $35 per month. Factors that impact the cost of your home security system include:
Equipment costs: Video cameras, sensors, motion-activated lights, high-decibel alarms and yard signs are just a few of the features that may come with your home security system. While some companies advertise that all equipment is free, it's essential to read the fine print on your contract — the cost of the equipment may be worked into your monthly contract.
Installation Fees: Many companies charge up to $200 to have a professional install your home security system. Many wireless systems have DIY installation and are easy for homeowners to set up on their own, however.
Activation fees: An activation fee is different than an installation fee. Activation fees range anywhere from $0 to $200. While it is usually just a one-time charge, this hidden fee surprises many Portland residents who are budgeting the cost of a home security system.
Monitoring fees: A monitored home security system quickly alerts the police and emergency services if there is a break-in, fire or other unauthorized activity in your home. Portland residents typically pay around $30 a month for basic monitoring. Remember that adding specialty equipment — such as video surveillance cameras or a carbon monoxide detector — increases monitoring costs. An unmonitored system can include the same equipment as a monitored system, but it only alerts the homeowner or business owner if the alarms are activated. Unmonitored systems don't have a monthly fee, but they're less effective in preventing crime.
Registering your home security system in Portland, OR
Residents must register their home security system with the Portland Police Bureau by filling out a residential alarm user permit application and submitting the $25 yearly payment. The city waives this fee for Portland residents age 62 or older who have been in their home for at least 12 months.
According to the Portland Police Bureau, you have 30 days to get a permit for your alarm system. Some Portland alarm companies won't allow you to use your system until you give them the permit number.
Unfortunately, Portland first responders are frequently called out to homes for false alarms. This takes resources away from actual emergencies and crime prevention, and the city charges fees to deter false alarms. False alarm fines vary between counties, but in general:
There is no charge for the first false alarm
The second false alarm costs $75
The third false alarm costs $100
The fourth first alarm costs $200
The fifth false alarm costs $300
Portland home security FAQ
What is a CCTV system?

CCTV stands for closed-circuit television. This type of home monitoring uses a self-contained surveillance system comprised of cameras, recorders and displays.

How can I get commercial alarm systems in Portland?

Most of the security companies on our list provide residential and commercial alarm systems in Portland. If you are a business owner, installing a security alarm in your place of business can reduce theft, vandalism and fire damage.

Can I choose where to put my surveillance cameras when I hire a company?

Yes, though it's a good idea to listen to your security company's suggestions. Some companies require professional installation, while others let homeowners do it themselves. Most professionals give expert advice on equipment placement, but they also work with you to make sure the cameras are in places that make sense for your family and your home.

What do I do if the power goes out in Portland?

Home security systems linked to Wi-Fi may go out if there is a power outage. However, battery-powered units connected to cell towers won't go down when the electricity goes out. If you are in an area with frequent power outages, you may want to invest in a system that does not depend on Wi-Fi or electricity to run effectively.
Local Portland emergency resources
Along with high-tech security alarms, Portland residents often rely on neighborhood watch programs and the local police to help prevent crime. If you're looking for more information on local resources, check out:
Neighbors Together trains and equips neighborhoods with the tools and resources they need to limit crime in their communities.
The Portland Police Bureau works with all community members to save lives, maintain human rights, protect property and promote individual responsibility and community commitment.
Portland Victim Assistance Program provides assistance and advocacy for Oregon residents who have been a victim of violent or property crime.
Your home, family and belongings are far too important to leave unprotected in a big city like Portland. Home security systems are more convenient, more affordable and more effective than ever before. With a little planning and research, you can find a home security system in Portland to keep your household safe.
Thank you, you have successfully subscribed to our newsletter!
Portland home alarm company information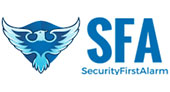 Security First Alarm offers every product you need to protect your home or business, and its certified audiology technicians design custom plans for each fire alarm or security system. Customers get to set up notifications for the events that are important to them, which ensures that they always know what's going on at home — even when they're not around.
Address: 515 NW. Saltzman Road, Ste. 85, Portland, OR 97229
Phone: (503) 296-9100
Hours: 24/7
Website: securityfirstalarm.com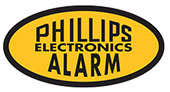 Phillips Electronics Alarm's basic home security system includes devices on all exterior doors. More advanced residential security options include motion sensors, interior door sensors, window sensors, glass break sensors and cameras. Customers can also protect themselves from threats other than burglary using smoke or heat detectors. The company specializes in commercial security systems, with options including key panels, secure access doors with employee ID cards, wireless motion sensors and CCTV cameras.
Address: 3247 NW 29th Ave., Portland, OR 97210
Phone: (503) 222-5083
Hours: M - F: 8am - 5pm
Website: phillipsalarm.com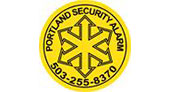 Portland Security Alarm offers residential and commercial security systems. Its innovative, high-tech equipment allows you to keep track of what is going on at your home, even while you're away. Customers can also go beyond typical home security by using an app on their phones to change the lighting, adjust the temperature, manage electronic devices, lock doors and arm or disarm their alarm system.
Address: 10801 NE Sandy Blvd., Portland, OR 97220
Phone: (503) 255-8370
Hours: M - F: 8am - 5pm
Website: portlandsecurityalarm.com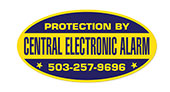 Central Electronic Alarm is a full-service security company that designs, installs, services and monitors security, video surveillance and fire alarm systems. It offers products and services such as vacation security packages, 24/7 monitoring, specialty wiring and commercial burglar and fire alarm systems.
Address: 8435 SE Stark St., Portland, OR 97216
Phone: (503) 257-9696
Hours: M - F: 8:30am - 5pm
Website: centralelectronicalarm.com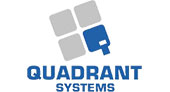 Quadrant Systems has a large showroom in Portland that allows clients to envision and test different lifestyle technology offered by the company. The company sells state-of-the-art surveillance systems, including cameras, digital video recorders and remote viewing. It also lets customers access all of its lifestyle technology through their smartphones.
Address: 437 SE Martin Luther King Jr. Blvd., Portland, OR 97214
Phone: (503) 234-5558
Hours: M - F: 8am - 5pm
Website: quadrantsystems.net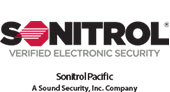 Sonitrol Pacific's suite of digital security services covers intrusion detection, access control, video surveillance and fire monitoring. Its modular approach to system design allows it to tailor solutions to each customer's needs, resulting in fewer false alarms. If you're dissatisfied with this company's service anytime in the first six months after installation, it offers a full refund for installation fees and removes the equipment.
Address: 8220 N. Interstate Ave., Portland, OR 97217
Phone: (503) 223-5822
Hours: M - F: 8am - 5pm
Website: sonitrolpacific.com
You're signed up
We'll start sending you the news you need delivered straight to you. We value your privacy. Unsubscribe easily.
Comparing
×