Find the Best VA Loan Lenders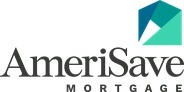 A VA home loan is a mortgage loan guaranteed by the Department of Veteran Affairs. Our research team vetted 11 VA lenders rated by over 27,613 borrowers. If you're a veteran, you can use our guide to find the best VA loan lenders by comparing lender requirements, potential fund uses and loan benefits.
Our picks for VA loan lenders
To choose our picks, we started with VA mortgage lenders that are on the VA-approved lender list. This means the U.S. Department of Veterans Affairs has approved them to originate and fund loans backed by the Department of Veterans Affairs. From there, we compared the VA loan application process, VA loan rates, maximum debt-to-income ratio allowances, refinancing options, services available and assistance programs.
Our favorite VA lender overall
NewDay USA
AUTHORIZED PARTNER
500 minimum credit score
No minimum down payment
43% maximum debt-to-income ratio
What we like about NewDay USA: NewDay USA offers VA loans exclusively, so it's very familiar with the VA's programs.
What we don't like about NewDay USA: NewDay USA doesn't have online applications, and it's not available in every state.
NewDay USA specializes in VA loans. It offers VA-guaranteed home loans and refinancing loans. Its website has a wide variety of educational articles and other resources to guide you through the loan application process. You can start the process by requesting information about its loans online or contacting one of its loan officers.
NewDay's VA loans are ideal for many budgets. The NewDay 100 VA loan option lets borrowers refinance 100% of a home's value. NewDay USA also has a strong reputation for giving back — it partners with organizations dedicated to assisting veterans and children of veterans.
Great VA refinance loan
Mr. Cooper
AUTHORIZED PARTNER
620 minimum credit score
No minimum down payment
43% maximum debt-to-income ratio
What we like about Mr. Cooper: Mr. Cooper's website is easy to use, and the company guarantees its closing dates.
What we don't like about Mr. Cooper: Mr. Cooper charges prepayment penalties on some of its loans.
Mr. Cooper, formerly known as Nationstar, offers VA purchasing loans, VA loan cashout and VA loan refinancing. It has a ton of online resources to help answer questions about the VA loan process. Mr. Cooper's additional services include loan modifications, short sales and deeds-in-lieu.
Use Mr. Cooper's online calculators to learn more about your potential refinancing rates, monthly mortgage payments and early payoff amounts. It doesn't charge fees for online payments, and it has a fully U.S.-based customer service department.
Great online VA lender
Caliber Home Loans
AUTHORIZED PARTNER
580 minimum credit score
No minimum down payment
50% maximum debt-to-income ratio
What we like about Caliber: Caliber is available in every state, and it has in-person and online loan services.
What we don't like about Caliber: Caliber doesn't offer fixed-rate financing for borrowers with credit scores of less than 620.
Caliber's VA loan options include those with fixed and adjustable rates and high-balance mortgages. The company has a high maximum debt-to-income ratio requirement, making it a solid option for service members and veterans paying off large amounts of debt. A minimum credit score of 580 is required to get approved for a VA loan from Caliber, but borrowers with a credit score below 620 could be subject to stricter loan guidelines. Borrowers with credit scores over 620 are eligible for fixed-rate and adjustable-rate mortgages.
You can apply for Caliber's VA loans online or over the phone. Its Centralized Loan Consultant program is available in most states. If you apply online, you can verify your identity and required documents electronically. The company's online process is user-friendly and accessible for experienced or first-time homebuyers.
What is a VA loan?
VA loans are a type of home loan exclusively for military service members and veterans. VA loans are available through private mortgage lenders and backed by the VA. These loans often have lower credit score requirements than traditional mortgage loans, and you typically don't need a down payment.
VA loans are guaranteed by the Department of Veterans Affairs, so if you can't repay your loan, the VA will pay a set portion of the amount to your lender. You also could get more competitive interest rates and loan terms by applying for a VA loan.
There are a few different types of VA loans with purposes ranging from purchasing to refinancing. Make sure you familiarize yourself with the VA loan types in order to see which one best suits your situation.
VA loan requirements
While specific eligibility criteria vary depending on the mortgage lender, the basic requirement for a VA loan is service experience in the military, National Guard or Reserves for a predetermined amount of time (ranging from 90 days to six years, depending on your area of service).
Private mortgage lenders typically have more specific VA loan requirements, such as minimum income amounts and credit score ratings or a maximum debt-to-income ratio.
How to apply for a VA home loan
Applying for a VA loan is very similar to applying for a traditional mortgage loan. However, there are a few extra steps you need to take to confirm your eligibility and move forward with the lending process:
Verify your eligibility. Before you apply for a VA loan, make sure you're eligible by reading over the VA's requirements.
Find a VA loan lender and get preapproved. You can get preapproved for a loan by submitting documentation like W-2s and pay stubs. If you have a preapproval letter, sellers might be more interested — it shows you can afford the house you want.
Apply for a Certificate of Eligibility (COE). Your lender uses your Certificate of Eligibility to verify that you meet all the eligibility requirements to fill out a VA home loan application. To find out what forms you need, check out the U.S. Department of Veterans Affairs website.
Complete the VA loan application. When you apply for a VA loan, you'll need to include information about your income and debt. You'll also authorize the lender to pull your credit history. Your lender will work with you on your VA home loan application to make sure you have all the necessary information. Plan to wait 30 days for your VA loan approval.
Schedule your VA appraisal. VA loans can't be approved above a home's appraisal price, so VA lenders are required to order an appraisal to ensure the property meets VA standards and determine its value. VA appraisals generally take about 10 days, but they can take longer, especially in parts of the country where there's a high demand for VA loans.
Have your VA loan underwritten. Underwriters verify that your loan is accurate and determine whether or not you'll be able to make your monthly mortgage payments.
Close on your property. The last step in securing a VA loan is closing on your new home. You'll have to pay your VA loan guarantee to the VA office within 15 days of closing. You can pay it upfront in cash or roll it into your monthly payment. First-time homebuyers have to pay a 1.75% guarantee fee, and all other homebuyers pay a 2.25% guarantee fee.
How to choose a VA lender
Every mortgage lender is different, so it's important to find a lender that's compatible with your circumstances. Below are a few tips to help choose the right VA lender for you.
Decide if you want in-person or online services. If you like the convenience of an online lending process, check out VA lenders with an online service option. If you'd rather work with an in-person lender, find out which national lenders have branches in your area or look into working with a local VA lender.
Read reviews and compare lenders. Apply for pre-qualification with more than one VA lender before choosing a company. Mortgage rates change frequently, and comparing rates and terms can help you find the best VA loan for your situation.
Make sure you meet the lender's VA loan requirements. Each mortgage lender has different VA loan requirements. While they tend to be less restrictive than the requirements for traditional mortgage loans, you should still familiarize yourself with the eligibility requirements. Ask potential lenders about any credit score, down payment or income requirements they have for VA loans.
Double-check that the lender offers the services you're interested in. VA loans aren't limited to new home purchases. If you want to refinance an existing VA-backed loan, make sure your potential lender offers this service before committing to work with them.
VA loan lenders FAQ
Can I get a VA loan with a 500 credit score?

The VA has no credit score requirement for loans, so it's possible to get a VA home loan if you have a credit score of 500. For VA-backed home loans, the VA requires private lenders to review the applicant's entire loan profile — not just their credit score.

Who accepts VA mortgages?

VA loans function just like conventional mortgages, so almost every seller accepts them. Many lenders offer VA loans — in the first quarter of 2020, more than 1,100 lenders offered VA-backed purchase loans for homebuyers, according to department data. During all of 2019, more than 1,300 lenders made a total of over 384,000 VA-backed purchase loans.

What is the maximum VA loan amount?

As of January 1, 2020, there is no cap on VA loan amounts. Congress made this change and others to VA home loan benefits as part of the Blue Water Navy Vietnam Veterans Act of 2019.

What are the benefits of a VA loan?

There are several benefits to VA loans including:

You can qualify with a relatively low credit score and high level of debt.
They often have better interest rates than those from private banks or mortgage companies.
Nearly 9 in 10 loans require no down payment.
They don't require private mortgage insurance or mortgage insurance premiums.
They have fewer closing costs.
There are no prepayment penalties.

You can use a VA-backed home loan to buy a single-family home, buy a condo, build a new home or make energy-efficient improvements to your home.

What is the lowest interest rate for a VA home loan?

VA home loan rates can change daily. Rates vary slightly from lender to lender, but they're typically lower than conventional mortgage rates. In mid-March 2020, Veterans United Home Loans, the top VA lender in the U.S. in 2019 by volume, showed rates of 3.875% for a 30-year fixed-rate VA home loan.

How long does it take to get a VA loan?

The average time to close a VA loan is about 50 days, according to a recent report from Ellie Mae, a technology provider in the mortgage industry. This is about two to three days longer than the average time it takes to close a conventional mortgage loan.

Does a VA Certificate of Eligibility expire?

No, a VA Certificate of Eligibility doesn't expire. However, if you obtained a certificate while on active duty and have since been discharged, you'll need to get a new one.

Does VA offer construction loans?

Yes, you can use a VA loan to build a new home. However, fewer lenders offer VA-backed loans for new home construction, and the process is usually a bit more complicated. Talk to a lender who offers VA construction loans to learn about how they work.

Are VA appraisals tougher?

There's no evidence that VA appraisals are tougher than conventional mortgage appraisals. According to Ellie Mae, VA purchase loans (79.7%) in January 2020 closed at nearly the same rate as conventional mortgage loans (79.9%).

Are VA loan rates lower than conventional?

VA loan rates are often lower than conventional mortgage rates, but this varies by lender. Check with individual lenders to find out what rates you qualify for.

Is a VA loan worth it?

VA loans are designed to help service members and veterans become homeowners. If you're a qualifying service member, we recommend checking rates and terms on VA loans before committing to a traditional mortgage loan. You could get lower interest rates and a lower down payment with a VA loan program.
Thank you, you have successfully subscribed to our newsletter!
Compare Top VA Loan Reviews

AUTHORIZED PARTNER

Available in 20149

NewDay USA
Read 1,248 Reviews

Serves U.S. veterans and their families. Helps service members secure loans, purchase homes or lower monthly mortgage payments. Prioritizes customer service and relationships with clients. One-time funding fee of 1.4% to 3.6%.

Get a Quote

Call Now Toll Free

(844) 450-1540

AUTHORIZED PARTNER

Available in 20149

Quicken Loans
Read 5,533 Reviews

Offers conventional mortgages and FHA, VA and jumbo loans. Refinancing options available to lower payments, change terms or take cash out. Fast online application through Rocket Mortgage. Closing costs of 3% to 6%.

View Rates

Call Now Toll Free

(800) 940-2133

AUTHORIZED PARTNER

Available in 20149

AmeriSave Mortgage
Read 4,052 Reviews

Offers home loans with an easy online approval process. Custom quotes with no obligations to purchase or refinance. Provides conventional, jumbo, FHA, VA and USDA loans. No origination fees.

View Rates

Call Now Toll Free

(866) 815-0655

Veterans United
Read 327 Reviews

Offers VA home and refinance loans. Available for active and retired military service members and their spouses. Serves all 50 states. Provides competitive rates and educational resources. No private insurance requirements.

Chat with a ConsumerAffairs decision guide

Live agent

AUTHORIZED PARTNER

Available in 20149

ClearPath Lending
Read 1,092 Reviews

Nationwide mortgage lender based in California. Offers VA, FHA, conventional and jumbo loans in almost every state. Specializes in fixed-rate and adjustable-rate loans and guarantees low prices. Prequalifications in 15 minutes.

AUTHORIZED PARTNER

Available in 20149

Caliber Home Loans
Read 3,345 Reviews

Offers conventional and government mortgages including VA, FHA and USDA loans. Refinancing options available. Loan consulting online and in person nationally. Close on a home in as little as 10 days. Online mortgage calculator.

AUTHORIZED PARTNER

Available in 20149

Mr. Cooper
Read 9,724 Reviews

Provides new home loans and mortgage refinancing. Offers competitive interest rates. Award-winning mobile app. Online loan tracking. Guarantees closing date or the company makes your first mortgage payment. Rewards program.

Freedom Mortgage
Read 308 Reviews

Offers home loans for purchasing a home or refinancing. Conventional, FHA, VA and USDA loans are available. Licensed nationwide plus in Puerto Rico and the U.S. Virgin Islands. Low-rate and closing guarantees.

Chat with a ConsumerAffairs decision guide

Live agent

AUTHORIZED PARTNER

Available in 20149

Rocket Mortgage
Read 375 Reviews

Online mortgage company available in all 50 states. Provides multiple mortgage options and refinancing programs. Part of the Quicken Loans family. 24/7 online services and learning center. No in-person assistance.

View Rates
Chase Mortgage
Read 1,928 Reviews

Offers fixed- and adjustable-rate mortgages for purchase and refinance. Provides FHA, VA and jumbo loans. Get prequalified online and connect with a home lending advisor. Online interactive mortgage calculator.

Chat with a ConsumerAffairs decision guide

Live agent

AUTHORIZED PARTNER

Available in 20149

LendingTree
Read 1,539 Reviews

Compares rates and quotes from multiple lenders for a variety of loan types. Free services. Use of the site doesn't affect credit score. Provides a list of loan options tailored to the user's situation.

View Rates
VARateLock.com
Read Author Review

Helps qualified veterans and active military borrowers find VA-approved loans. Works only with lenders approved by the VA. Offers online applications. MBA member. Based in Arizona. Primarily focused on online services.

Chat with a ConsumerAffairs decision guide

Live agent
Veterans First
Read Author Review

Formerly iFreedom Direct. Veteran-focused company that services VA, FHA and conventional loans for homebuyers who qualify for veteran assistance. Streamline VA refinancing options. Experts can help you avoid foreclosure.

Chat with a ConsumerAffairs decision guide

Live agent
VA loan lender information

NewDay USA is a mortgage team that is mostly comprised of veterans. It is dedicated to providing veterans with maximum benefits, including special mortgage or reverse mortgage terms.
Offers VA benefits as well as reverse mortgages: Veterans may qualify for even more funds as a result of having served or continuing to serve with the U.S. military.
Quick turnaround: NewDay USA processes reverse mortgages within 30 days of application, so consumers get access to money quickly.
Online and phone customer support: Customers can get support online or over the phone 24 hours a day.
Focus: Consumers may have a hard time finding information on reverse mortgage products because NewDay USA offers other types of loans as well.
Information: NewDay USA doesn't offer any information online about what reverse mortgages are or how they work.
Read 1248 Reviews

This veteran-focused loan company only handles VA home loans. Their website has a lot of information about veterans loans and refinancing options, including calculators to help you estimate your monthly payments. Homefront Academy, available on their website, is a series of courses designed to help first-time home buyers through the process of buying a home.
Read 327 Reviews

Formerly iFreedom Direct, this company focuses on VA home loans and VA refinance loans. Obtain your COE online, over the phone or through the mail, depending on your preferences and situation.
Veteran-focused: By focusing on VA home loans and VA refinance loans, the experts at Veterans First can give you all the help and information you need for your VA loan. They can also help you decide if a VA loan is a better option for you than an FHA or Conventional loan.
Streamline VA refinancing: Most Streamline VA refinance loans are processed within 30 days start to finish.
Home loan assistance: If you already have a home loan and you are having trouble making payments, talk to a loan expert at Veterans First. They can talk you through your options and help you stay in your home instead of turning to bankruptcy or foreclosure.

This Arizona mortgage service helps qualified former or active military borrowers find VA approved loans or home mortgages. The company seeks to match military customers with lenders who can assist with filling out mortgage applications and obtaining a home mortgage.
Active or retired military: The company serves customers who are active military members or retired in the VA, so it is a good choice for anyone who formerly served or currently serves in the military.
Approved network: This company only works with lenders who are approved by the VA.
Customer service: While the primary focus is with online service, the company also offers personalized customer service options through the telephone or a direct email connection.
Simple online application: To find a loan, customers have to fill out their information on a straightforward online form, making the company's process simple and easy to initiate.
MBA member: The company is certified as a member in good standing of the Mortgage Bankers Association, which means it is a reputable organization with knowledgeable staff and online assistants.
You're signed up
We'll start sending you the news you need delivered straight to you. We value your privacy. Unsubscribe easily.
Comparing
×
Compare