Best Movers in Fresno, CA


Written by
If you are planning a move to or from Fresno, hiring a professional moving company can reduce the burden of moving day both physically and mentally. This detailed guide on how to hire the best moving company includes a list with our choice movers in Fresno.
Why trust ConsumerAffairs?
Our recommendations are based on what reviewers say.
4,309,121 reviews on ConsumerAffairs are verified.
We require contact information to ensure our reviewers are real.
We use intelligent software that helps us maintain the integrity of reviews.
Our moderators read all reviews to verify quality and helpfulness.
Top 13 Fresno Moving Companies

Read 2,399 Reviews

Long-distance moves and storage. Includes packing and assembly/disassembly in quote. Charges between $1,550 and $3,100 for a three-bedroom move from Chicago to Houston. Has Colonial Cubes moving container option.

Get a Quote

Call Center Open

(800) 338-9092

Read 552 Reviews

Offers long-distance moving and corporate relocation services. Packing services and storage available. Serves the continental U.S. Charges between $2,500 and $5,000 for a two-bedroom move from Philadelphia to Kansas City.

Get a Quote

Call Center Open

(916) 836-1166

Read 2,356 Reviews

Offers long-distance, military, commercial and corporate moving services. No extra charges for last-minute moves. Requires a significant deposit to reserve a move. Cross-country moves typically cost from $2,000 to $5,000.

Read 238 Reviews

Specializes in long-distance moves. Charges around $2,500 for a cross-country move. Full packing and unpacking services. Short- and long-term storage options available. Provides a dedicated moving coordinator. Military discounts.

Get a Quote

Call Center Open

(561) 569-2378

Read Author Review

Family-owned and operated business. Serves the entire state of California. Requires a two-hour minimum.

Chat with a ConsumerAffairs decision guide

Live agent
Read Author Review

Specializes in full-service local, long-distance and international moves. Provides quick quotes and free estimates. Offers long-term, short-term and monthly storage options.

Chat with a ConsumerAffairs decision guide

Live agent
Read Author Review

Makes most local moves in a single day with the help of two or three movers. Bases rates on the total move time with a minimum of two hours. Offers packing services with prices on a per-box basis.

Chat with a ConsumerAffairs decision guide

Live agent
Read Author Review

One of the oldest moving companies in Fresno. Bases shipment costs on weight for moves of a hundred miles or more. Offers free use of their plastic totes and wardrobe boxes. Charges hourly for moves of less than 100 miles.

Chat with a ConsumerAffairs decision guide

Live agent
Read Author Review

Provides full-service moving and on-site moving labor help. Specializes in expert quality moving services throughout the state of California. Offers commercial moving.

Chat with a ConsumerAffairs decision guide

Live agent
Read Author Review

Employs student-athletes working their way through college. Offers long-distance, local moving services, commercial moving and senior moving. Provides a personal moving concierge available seven days a week.

Chat with a ConsumerAffairs decision guide

Live agent
Read Author Review

Serving Clovis and Fresno County for over a decade. Provides full-service moves that includes loading, unloading, packing, piano moving and special handling of furniture. Crew members complete a rigorous training program.

Chat with a ConsumerAffairs decision guide

Live agent
Read Author Review

Has experience helping with on-site moves, such as nursing homes, apartment complexes and storage units. Trucks have lift gates to move heavy and fragile items with minimum risk. Specializes in local and long-distance moves.

Chat with a ConsumerAffairs decision guide

Live agent

Read 414 Reviews

Offers nationwide and in-state moving services for residential and commercial customers. Packing and auto transport available. Works with different moving companies to guarantee the easiest and most affordable move possible.

Out Of Business

Chat with a ConsumerAffairs decision guide

Live agent

As one of the most affordable places to live in California, Fresno is ideal for growing families, retirees, first-time homeowners and busy professionals. Fresno also has excellent schools, unbeatable weather, a reliable public transportation system, a vibrant arts and culture scene and plenty of outdoor recreational activities. If you are planning to move to Fresno, our moving guide can help.
How much does it cost to move in Fresno?
Hiring professional movers costs anywhere between $800 and $15,000. The price depends on a few key factors:
How much you're moving
How far you're moving
When you're moving
If you have special requests
People tend to schedule their moves for the beginning or end of the month, which means you may be able to save some money if you can plan your move to occur midweek or midmonth. Summer is a popular time to move to Fresno, so moving rates are higher in these months. If you have the flexibility to postpone your move date, consider moving during slow seasons like fall and winter.
Local moving costs within Fresno
The average cost to move within the Fresno area is $1,250. Many things impact this price, such as if you need help with packing or if you need to move specialty items. Local movers typically charge by the hour, the number of employees and the number of trucks and equipment needed for a quick and safe move.
As you choose a moving company within the Fresno area, ask about any hidden fees that may impact the total cost of the move. Some of these extra charges include:
Stair fees: If you are moving to a multistory home or a high-rise, movers may charge extra for carrying your things up multiple flights of stairs.
Long-carry fees: If the drop-off point for your belongings is not close to where the moving truck can park, there may be an extended-carry fee to cover the extra labor.
Specialty moves: Fragile items like wine collections, precious family collectibles, antiques and fine art may need to be handled by a specially trained professional.
Shuttle fees: Some areas in Fresno, including Downtown Fresno, are known for having extremely narrow streets. If the average moving truck cannot fit on your street, movers may have to park farther away and utilize a shuttle service to get your boxes to your new home.
Long-distance moving costs in Fresno
A long-distance move to or from Fresno can cost anywhere between $2,000 and $10,000. Instead of charging by the hour, most long-distance movers charge by weight or the mile. The more items you have and the farther you are moving, the more you can expect to pay for professional movers.
Here is a table to give you an idea of the average cost to move to Fresno from out of state:
| City | Distance | Average cost |
| --- | --- | --- |
| Orlando, FL | 2,200 miles | $5,979 - $8,448 |
| Houston, TX | 1,500 miles | $4,799 - $6,743 |
| Seattle, WA | 760 miles | $3,762 - $5,245 |
Moving services in Fresno
The prices mentioned above typically cover the cost of transporting your goods from one location to another. However, most Fresno moving companies offer a variety of services that can help make moving day easier. Some of these services include:
Packing services: Packing is undoubtedly the most time-consuming part of moving. Many professional moving companies can also pack all or some of your belongings before loading them onto the truck. Because movers typically charge by the hour, you can expect to pay at least $400 in hourly fees to pack and unpack your home.
Labor-only moves: If you have your own truck, you may only need expert help to load and unload your belongings. Ask about labor-only moves as a cost-effective solution.
Choosing a Fresno mover
When selecting the perfect Fresno moving company for you, it is essential to do your research. Ask friends and family about the movers they've used and read online reviews. Unfortunately, scammers pretending to be moving companies take advantage of families and individuals during a chaotic and vulnerable time in their lives. To protect yourself from moving company scams, treat it as a red flag if a company:
Provides quotes that are significantly lower than the competition
Requires a large down payment
Demands to be paid upfront
Only accepts cash
Cannot provide references
Doesn't use contracts — or, if they do, the contracts are questionable and don't seem professional
Doesn't give you a way to contact the driver during the move
If a moving company is doing any of these things, they could be running a scam. The state of California requires movers to register with the California Public Utilities Commission. Check and verify that they are registered, licensed and insured before signing any contracts.
California regulations for moving companies
In California, moving companies must be licensed and regulated by the California Bureau of Household Goods and Services. The moving company is required to provide you with:
Copy of the moving services agreement
"Important Notice About Your Move" document completed by the moving company
The "Important Information For Persons Moving Household Goods (within California)" booklet
A moving company is only allowed to provide you with a written estimate after they've conducted a physical and visual inspection of your items.
For interstate moving, you can search for a registered household goods mover by checking with the Federal Motor Carrier Association and the Department of Transportation.
Thanks for subscribing.
You have successfully subscribed to our newsletter! Enjoy reading our tips and recommendations.
Fresno moving company information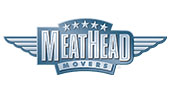 Meathead Movers employs background-checked college students and athletes to provide top-notch moving services throughout the Fresno area. It works to help domestic abuse victims move out of dangerous situations, and it offers local and long-distance moving and packing services.
Address: 4744 N. El Capitan Ave., Fresno, CA 93722
Phone: (5591) 785-0316
Hours: M - Sat: 7:30am - 7pm; Sun: 8am - 6pm
Website: meatheadmovers.com/movers/fresno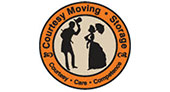 Courtesy Moving and Storage is Steinway-certified to move pianos and other expensive musical instruments. Customers have access to shipment tracking for long-distance moves as well as commercial storage and management services. The company offers full-service packing or fragile-only packing, free stretch wrapping on furniture and a doorway and floor protection service.
Address: 3515 N. Sabre Drive, Fresno, CA 93727
Phone: (559) 402-3800
Hours: M - F: 9am - 5pm
Website: courtesymoving.com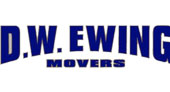 D. W. Ewing Movers requires an estimate for all long-distance moves. When you move locally, your items are the only ones on the truck. It bases the cost of long-distance moves on the weight and distance of the shipment. D. W. Ewing Movers' warehouse is located in Clovis, and you pay a monthly fee for storage. When you are ready to get your belongings, movers deliver them to you.
Address: 816 Lincoln Ave., Clovis, CA 93612
Phone: (559) 325-7185
Hours: M - F: 8am - 5pm
Website: dwewingmovers.com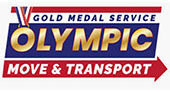 Olympic Move & Transport is a full-service moving company. It offers packing services, furniture assembly and disassembly and specialty services for artwork. The company offers cargo insurance on every move and has never had to file a damage claim with their insurer. Olympic Move & Transport's comprehensive pre-move checklist helps you prepare for your relocation.
Address: 8050 N. Palm Ave., Ste. 300, Fresno, CA 93711
Phone: (559) 392-2400
Hours: M - Sat: 8am - 7pm
Website: olympicmoverscencal.com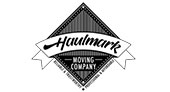 Haulmark Moving can help you pack, load and transport all of your belongings to your new home. It performs full-service and labor-only moves. When performing full-service moves, it supplies the trucks, tools, tie-downs and dollies. If you are using your own vehicle, it still provides all the necessary tools at no extra cost. The company has experience moving large offices, small apartments and everything in between.
Address: Serves Fresno residents
Phone: (559) 942-0200
Hours: M - Sat: 8am - 5pm
Website: haulmarkmoving.com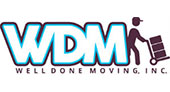 Well Done Moving is a popular option for California residents who are moving on a tight schedule. It offers same- and next-day services, packing and unpacking services and packing supply sales and delivery. Its employees are experts in moving people into and out of offices, single-family homes, apartments, dorm rooms and nursing homes. If you need specialty items moved, such as a piano or electric bed, Well Done Moving has you covered.
Address: Serves Fresno residents
Phone: (559) 899-9791
Hours: M - Sat: 8am - 6pm; Sun: 8am - 1pm
Website: welldonemoving.com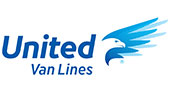 Economy Movers specializes in local and long-distance moves. Its movers are thoroughly background checked and trained. Customers can track shipments using the tracking tool on the website and read through guides and resources for a more relaxed moving day. The company facilitates commercial and office moves, and it has experience with hotel and commercial receiving, warehousing and inventory control.
Address: 4287 W. Swift Ave., Fresno, CA 93722
Hours: (559) 276-0835
Phone: M - F: 8am - 5pm
Website: economymovers.com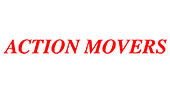 Action Movers is a family-owned and -operated business based in Fresno. It provides moving services for local and statewide relocations. When you store items with Action Movers, you get the first month free. It offers both short- and long-term storage options, packaging services and boxes for purchase.
Address: 2890 N. Sunnyside Ave., Ste. 106, Fresno, CA 93727
Phone: (559) 347-9466
Hours: M - Sun: 7am - 7pm
Website: actionmovers.com
Comparing
×
You're signed up
We'll start sending you the news you need delivered straight to you. We value your privacy. Unsubscribe easily.