Find the Best Pest Control Companies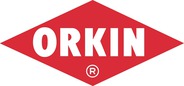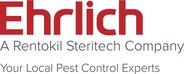 Insect and rodent pests carry diseases, cause property damages, irritate allergies and cause other harm to people. If you suspect a vermin nuisance, use our guide to select the best pest control company for you. Many companies are experts in dealing with pest infestations and can help you get pests out of your home quickly and safely. They can then help property owners take preventative measures to ensure their homes and businesses are not infested again
Compare Top Pest Control Company Reviews

Terminix
Read 11,540 Reviews

53221

Leader in pest control services. Offers customized pest protection for residential and commercial dwellings. Free inspection and 100% satisfaction guarantee included. Seasonal treatment plans available.

Ehrlich
Read 39 Reviews

Offers comprehensive pest control services. Provides specialized treatments for bed bugs, termites and cockroaches. Uses an integrated approach to pest management. Gives free inspections from local pest specialists.

Get Pricing
Western Exterminator Company
Read 8 Reviews

Protects homes and businesses from common pests. Specializes in treating ants, bed bugs, termites and more. Offers free inspections and a 30-day guarantee on services. Provides a pest365 service for year-round protection.

Get Pricing
Orkin Pest Control
Read 657 Reviews

53221

Orkin offers pest control services throughout the country, researching active pest levels by season to switch out repellents based on activity. They also offer both residential and commercial services.

Get a Quote

Call Now Toll Free

(877) 270-8454

Bulwark Exterminating
Read 728 Reviews

53221

With 16 service locations nationwide, Bulwark Exterminating offers a complete line of pest control services. They include unlimited re-services at no cost if the pests do not vanish after the first treatment.

Chat with a ConsumerAffairs decision guide

Live agent
HomeAdvisor (Powered by Angi)
Read 22,036 Reviews

53221

Connects homeowners and renters with home improvement specialists for free. Average home improvement job costs between $120 and $6,000. Includes damage protection guarantee up to $500,000. Online booking available.

Get a Quote

Call Now Toll Free

(866) 782-4077

Bell Environmental Services
Read 6 Reviews

53221

Bell Environmental Services offers services that handle infestations in virtually any setting. They use Instant Freeze® to tackle infestations in electrical equipment, so the bugs depart while the computers stay running.


Chat with a ConsumerAffairs decision guide

Live agent
Ecolab Pest Control
Read 12 Reviews

53221

As a commercial solution to pests and vermin, Ecolab Pest Control offers a range of services for numerous industries. They offer specialized services for food-serving businesses and hospitality providers.

Chat with a ConsumerAffairs decision guide

Live agent
Riddex Plus Pest Repeller
Read 38 Reviews

53221

Riddex Plus Pest Repeller offers a new take on pest control. Avoid harsh and poisonous chemicals by using their digital pulse technology, which generates a high-pitched sound that humans can't hear to drive away pests.

Chat with a ConsumerAffairs decision guide

Live agent
Hawx Pest Control

53221

Pest control company offering services in 10 states. Removes up to 40 common types of pests. Same-day services available. Free re-service between visits as needed. Call for a free quote.

Chat with a ConsumerAffairs decision guide

Live agent
How to choose a pest control company
1. Properly identify the pest you need to get rid of
Pests often invade homes, but not all pests are created equal. Pest control companies have services to deal with a range of unwanted critters. Choose a company that specializes in the type of pest you're most concerned about.
Rodents: Some pest control companies work on ridding spaces of rodents like rats and mice. These companies may not have specialized solutions for dealing with insects (like sprays, chemicals, etc.), but they do have specialized knowledge for ridding of animals (e.g. with traps, steel wool, building maintenance, etc.).
Insects: Insect infestations are also a common problem that certain specialized pest control companies deal with. Companies that deal with insects often have specific sprays or poisons that can be sprayed to rid houses of bugs. They also have knowledge of using traps to attract and kill bugs, as well as different natural preventative methods families can take to ensure bugs do not re-infest a home.
Less common pests: Some pest control companies deal specifically with more specialized problems, such as bedbugs, raccoons or termites. While some large, generalized pest control companies are well-versed in more common insects like ants, roaches and mosquitoes, more specialized companies can deal with problems that are rarer (like bed bugs) or regionalized (like scorpions).
2. Consider the company's commitment to eco-friendliness
Getting rid of pests often requires the use of harsh chemicals, but companies can use products of varying toxicities in order to end infestations. In fact, some companies focused on eco-consciousness don't use chemicals but implement natural ways to get rid of pests instead.
Traditional pest control companies: A traditional pest control company often uses very harsh chemicals, like pyrethroids and pyrethrins, to get rid of bugs. These have a bigger impact on the environment than some eco-friendly methods.
Green pest control companies: Green pest control companies use methods or materials to get rid of pests that are friendlier to the environment, such as chemicals with lower toxicity or natural products, like boric acid.
Multi-faceted pest control companies: Many pest control companies use a combination of strong toxins when infestations are particularly large and hard to treat, or when they have not responded to less harsh treatments, and eco-friendly, more gentle treatments when infestations are not particularly difficult or when pest problems are mild.
3. Know how the company's billing works
As with any service, it's important for homeowners to research the cost of a pest control treatment and how they'll be billed. Customers should research available payment methods for each company and should also look for specialized pest control plans while they're shopping (e.g. restaurants can search for pest control companies that specialize in commercial hospitality services).
One-time service cost: Some pest control companies charge users for the one-time service they need to deal with pests in their home, and they accept these one time payments via cash, credit card, or personal check, depending on the company.
Regular service and billings: To deal with pests that come seasonally or regularly throughout the year, like ants, moths, or mice, some pest control companies come to homes for regular service to ensure that pests are removed and do not come back, no matter the weather or time of year.
Customized billing plans: Some pest control companies that develop strong relationships with businesses or individuals will work together to devise a custom plan for long-term pest control.
4. Research the pest control company's reputation
It's important to do background research about a company's track record before hiring. There are many pest control companies out there, but not all of them provide the same quality of service.
Proven track record: Some pest control companies have been successful at dealing with infestations for a long time; good reviews of a company are an indicator that they will most likely do a good job and are a worthwhile company to work with.
New company: Many new pest control companies - particularly eco-friendly ones - are not as tried and tested as older companies, and their reputation remains to be proven. This means that spending money on them for pest control services could be a gamble, since their success removing pests has not been proven time and again.
Bad reputation: Some companies develop a reputation for being ineffective or unpleasant to deal with. Companies often develop a bad reputation for having poor customer service, extremely high prices, or treatments for pests that do not work.
Types of pest control services
Preventative pest control
Some pest control companies specialize in setting up a system that makes it nearly impossible for an infestation to happen in the first place. Some preventative care measures include filling holes through which pests can come in, removing items to which they are attracted, and spraying chemicals which repel them to keep them away.
Chemical pest control
Chemical control is a popular method of getting rid of pests in a home, during which a pest control company uses harsh chemicals, like Piperonyl Butoxide, to rid the house of unwanted creatures.
Pest trapping
Some pest control companies specialize in using traps to capture pests rather than kill them with chemicals. Traps are often preferable for eco-friendly customers who don't like the use of chemicals in their space.
Types of pest control companies
Rodent control
These pest control companies can help rid a home that has already been infested with rats, mice and other rodents or set up preventative measures, like mouse traps, steel wool-fillers and repellent chemicals so these animals never enter a home.
Insect control
Insect control specialists rid both homes and businesses of spiders, flies, ants, roaches and other common insects. Some insect control companies do not deal with rodents, and thus are a better choice for a business or residence that is only dealing with bugs, not rodents. Insect control companies have specialized knowledge of how to get rid of insects, and they are often equipped with a wide range of chemicals to do so.
Specialized pest control
Some pest control companies specialize in a very specific type of pest control, such as bed bugs, termites, or raccoons.
What are the best pest control companies near me?
Local pest control companies have extensive knowledge about the pests and vermin in your area. We compared our favorite exterminators across the U.S. so you can find professional help for your pest problem.
Pest control FAQ
What is the average cost for pest control service?

The average cost of pest control services is $250 to $500. Factors that influence price include:

The severity of the infestation
The size of the building/space
The species of the pest
The number of treatments needed

Is monthly pest control necessary?

Monthly pest control isn't always necessary. Most pest control companies recommend treatment once every two to six months. Some pest control companies offer a subscription service that may make frequent or recurring treatments more cost-effective. Regular preventive treatments are essential, as most homeowners insurance does not cover damage from pests.

How do pest control companies treat termites?

Treating termites usually requires a multipronged attack. Different treatments may be more effective for different types of termites in certain areas. Typically, termite insecticide — like imidacloprid or fipronil — is put in the dirt around the foundation.

Baiting may be better for subterranean termites, while fumigation ends drywood termite infestations. Bait brings them out to the insecticide, which they bring back to other termites. Pesticides may be in the form of foam, liquid or dust.

What does a pest control company do?

Pest control companies get rid of unwanted houseguests like insects and rodents. Pest control employees may poison, bait, trap and/or close off areas to pests. Pest control companies usually break down their services by species:

Rodent control
Insect control
Specialized pest control

Pest control companies generally offer preventive pest control, chemical pest control and pest trapping.

What is included in pest control?

Pest control should include a combination of eradication and prevention to ensure infestations do not recur. Preventative pest control, chemical pest control and pest trapping are primary pest control services.

How long does it take for an exterminator to get rid of roaches?

Getting rid of roaches takes up to two weeks — the infestation size and the type of roach play significant roles in determining the length of time needed. Keep in mind, it may take more than one treatment to fully eradicate the infestation.
Thank you, you have successfully subscribed to our newsletter!
Pest control company reviews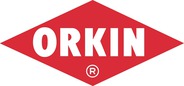 Orkin is one of the most popular and largest pest control companies in the world. The company serves businesses and residential property owners both across the country and internationally.
Company reputation: Orkin is known as one of the leading experts in pest control. The company is more than 113 years old.
Variety of services: Orkin offers a variety of pest control services, including termites, bed bugs, rodents, ants, roaches, spiders, scorpions, bees, ticks, mosquitoes, and more.
Location of company: Orkin has locations across the world, including the United States, Canada, Mexico, Europe, Central America, South America, the Middle East, Asia, the Mediterranean, Africa, the Caribbean, and Australia, so it's a convenient option for customers across the world.
Service: Because Orkin exists across the world, it's hard to depend on consistent customer service. Representatives from location to location may differ due to different regional challenges, different managers, etc.
Scheduling: Customers who need quick service from Orkin may experience delays and long wait times when trying to book an appointment.
Read 657 Reviews

Terminix is one of the world's leading pest control companies. Established in 1927, it serves both residential and commercial property owners.
Pest control services: In addition to termite control and prevention, Terminix technicians are trained in mosquito, tick and bed bug control.
Ongoing protection: Termite offers ongoing pest control services for 13 common household pests, including cockroaches, ants, mice, rats, wasps, spiders, moths, crickets, silverfish and earwigs.
Terminix Promise: With the Terminix Promise, technicians come out to your home between treatments as needed at no additional cost.
Terminix MyAccount: Customers can manage their accounts and pay bills online.
Available nationwide: Terminix is available in most of the United States
Read 11540 Reviews

Founded in 1999, Bulwark Exterminating is a family-owned pest control company that offers a variety of pest control services. The company was founded by brothers who had experience in pest control sales but realized no pest control company on the market offered a complete, 100% range of services for residential customers who needed them.
Read more about Bulwark Exterminating

Ecolab is a large company that is known for its hygiene, water, and energy services. The company provides pest control primarily for hospitality and food services.
Read more about Ecolab Pest Control

Steritech is a pest control company that only handles commercial properties. It is the second largest commercial-only pest control company in North America.
Company reputation: Steritech has a reputation for serving commercial clients across North America, and more than 60,000 customers use its services.
Brand relationships: Steritech is focused on building connections with brands, and it can help protect the reputation of brands that have experienced an issue with pest infestation.
Location: Steritech can service companies located almost anywhere in the country.
History: Steritech has only been in business since 1986, so its reputation is not as proven as some of the older pest control companies. However, it is continually growing.
Focus: Steritech is a commercial-only company.

McCloud Services specializes in pest control for health care, hospitality, property management, and retail properties. The company has been in business since 1904.
Reputation: The company has been successfully treating pest infestations in commercial buildings for more than 100 years.
Brand protection: McCloud Services will partner with a brand to protect its reputation should the threat or risk of pests ever be a problem.
Specialized services: This company is very specialized in providing pest control services to the industries it is geared toward, including food services, health care, retail, manufacturing, processing, distribution and more.
Service: McCloud only serves businesses that operate in certain fields, which limits the types of buildings and people that can benefit from its services.
Service areas: McCloud does not serve the entire country. It provides service to Illinois, Iowa, Kansas, Kentucky, Missouri, and Tennessee.

Plunkett's Pest Control has over 100 years of experience serving the U.S. Midwest region. The company deals with pests in 10 upper Midwest states, and it deals with a range of pest infestation problems.
Variety of services: Plunkett's deals with a huge range of pests, including bedbugs, rodents, and insects.
Knowledge of pests: Plunkett's has over 100 years of experience working in pest control, so they have developed a range of experience dealing with different types of pest control cases and countless types of pests over their century in existence.
Family-owned: Plunkett's is a family-owned and operated business that has an emphasis on customer service and compassion from its owners and employees.
Service area: Plunkett's is headquartered in Minneapolis and serves customers in 10 states including Minnesota, Iowa, North Dakota, South Dakota, Illinois, Indiana, Kansas, Nebraska, Wisconsin and the Upper Peninsula of Michigan.
Customer service: Although Plunkett's is a family-run company, the business serves many customers. Plunkett's strives to make communication with their customers as efficient as possible to ensure problems are handled quickly and correctly every time.

Sprague Pest Solutions serves the Northwestern United States. It offers pest control solutions for people throughout Washington, Oregon, Idaho, Utah, Colorado, Montana, Wyoming, and Nevada.
Pest control methods: BrandSmart Pest Advantage is a proven method developed by Sprague. It goes beyond integrated pest management and includes pest prevention, brand protection (creating a partnership between a business and Sprague), and environmental stewardship.
Environmental consciousness: Sprague has its own environmental philosophy, and its service strategies are based on green-friendly principles.
Reputation: The company has been around since 1926 and has succeeded in providing excellent pest control services to the Northwest U.S. for nearly 90 years.
Location: The company only services one part of the United States.
Focus: Sprague Pest Solutions focuses mainly on commercial properties, and in some states, residential service isn't available.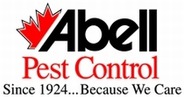 Abell Pest Control is a pest control company that has been serving Canada since 1924. Founded by Earl F. Abell, the company's headquarters is in Etobicoke, Ontario.
Free estimates: Abell provides free estimates so customers can check the cost before spending a dime.
Guarantee: The company offers customers a 100 percent money-back guarantee if they are not satisfied with the service they receive.
Credentials: Abell holds many credentials, including a QualityPro certification, and it is a member of the National Pest Management Association and the Canadian Pest Management Association.
Wide range of services: The company services spaces for both residential customers and businesses, making them a good choice of pest control company for a wide variety of consumers.
Electronic site management: Abell uses a high-tech Electronic Site Management platform that lets it keep up-to-date records, alert customers if there is a problem with their facilities, and map facilities and treatments.
Compare Top Pest Control Company Reviews

Abell Pest Control
Read Author Review

53221

Abell Pest Control focuses on fast, safe service since 1924. The company can handle a variety of pests, such as mice and bed bugs. Abell Pest control offers 24/7 responses and offers a 100% money-back guarantee.

Chat with a ConsumerAffairs decision guide

Live agent
McCloud Services
Read Author Review

53221

McCloud Services is the go-to provider of pest control management in the food supply industry. They work with some of the largest food brands in the U.S. to ensure that products go from production to sale with no pest problem.

Chat with a ConsumerAffairs decision guide

Live agent
Plunkett's Pest Control
Read Author Review

53221

Plunketts Pest Control offers a complete range of services throughout the Midwest. They are family owned and operated, giving both residential and commercial customers a high level of service and 100 years of experience.

Chat with a ConsumerAffairs decision guide

Live agent
Sprague Pest Solutions
Read Author Review

53221

Offering protection for everything from agricultural businesses to retail stores, Sprague Pest Solutions works with industrial, residential and commercial spaces. Their services are extensive and cover issues from ants to birds.

Chat with a ConsumerAffairs decision guide

Live agent
Steritech Pest Prevention
Read Author Review

53221

Steritech Pest Prevention takes a Zero Tolerance® approach to commercial pest control, combining industry-leading techniques with regular maintenance to destroy infestations within 45 days of the first treatment.


Chat with a ConsumerAffairs decision guide

Live agent
Disclaimer
Information in this guide is general in nature and is intended for informational purposes only; it is not legal, health, investment or tax advice. ConsumerAffairs.com makes no representation as to the accuracy of the information provided and assumes no liability for any damages or loss arising from its use.
You're signed up
We'll start sending you the news you need delivered straight to you. We value your privacy. Unsubscribe easily.
Comparing
×