Best Pest Control Companies



Written by

Edited by
Pest infestations can be overwhelming and frustrating. Pests can damage your home, carry diseases and aggravate allergies. While you can handle some minor nuisances yourself, it's important to know when it's time to call in the professionals to prevent health issues or property damage.
---
Key insights
You can help prevent some pest infestations by removing open food and water sources, fixing leaky plumbing and sealing cracks rodents and insects can use to enter your home.
When using pesticides, don't assume more is always better, don't use outdoor chemicals inside your home, and don't transfer solutions into different containers.
If you're unable to handle a pest problem yourself, find a reputable pest control company that has experience with the type of nuisance you need handled.
Why trust ConsumerAffairs?
Our recommendations are based on what reviewers say.
4,309,661 reviews on ConsumerAffairs are verified.
We require contact information to ensure our reviewers are real.
We use intelligent software that helps us maintain the integrity of reviews.
Our moderators read all reviews to verify quality and helpfulness.
Compare Top Pest Control Company Reviews

Read 1,624 Reviews

Specializes in most pests and small rodents. All services are covered by a 30-day money-back guarantee and include free touch-ups between treatments. Available nationwide for residential and commercial services.

Read 2,293 Reviews

General pest control services. Mosquito, rodent, scorpion and termite control. 100% satisfaction guarantee. Operates in 25 areas across 14 states. Online quotes with phone consultation follow-up.

Get a Quote

Call Center Open

(206) 471-7134

Read 812 Reviews

Specializes in insects and rodents on residential and commercial properties. Technicians treat the foundation, perimeter, yard and eaves for full coverage. Available in 11 states. Free quotes.

Learn More

Call Center Open

(855) 436-7178

Read 22,639 Reviews

Connects homeowners and renters with home improvement specialists for free. Average home improvement job costs between $120 and $6,000. Includes damage protection guarantee up to $500,000. Online booking available.

Get a Quote

Call Center Open

(866) 782-4077

Read 137 Reviews

Treats over 20 types of pests, including insects, birds, rodents and other wildlife. Available in 18 states and Washington, D.C. Costs vary by pest, property size, treatments and seriousness of the infestation. Free quotes.

Chat with a ConsumerAffairs decision guide

Live agent

Read 138 Reviews

Treats most common insects, rodents, birds and other types of pests. Pricing is provided after a consultation or survey. Discounts are available. Services California, Arizona, Hawaii, Idaho, Nevada, Oregon, Utah and Washington.

Chat with a ConsumerAffairs decision guide

Live agent

Read Reviews

Offers curated lawn care using nontoxic product formulas. Free lawn and soil analysis. Three customizable subscription plans. Seasonal deliveries. Science-backed formulas. Serves lawns with multiple grass types.

Chat with a ConsumerAffairs decision guide

Live agent

Read 92 Reviews

General pest control plans and specific pest options. Services come with a guarantee. Offers a free, no-obligation estimate. Services available in Arizona, Colorado, Oklahoma, Texas and Utah. Same-day service when possible.

Chat with a ConsumerAffairs decision guide

Live agent

Read 163 Reviews

Pest control company offering a monthly subscription. Thirty locations across the U.S. Offers a money-back guarantee. Triple-checks employees, who are trained in classes and by mentors. Free inspections and estimates.

Chat with a ConsumerAffairs decision guide

Live agent

Read 12,118 Reviews

Provides standard pest control services for over a dozen types of insects and rodents, with optional add-ons available. One-time services cost $150 to $200; ongoing treatment costs $60 to $80 per month. Locations across the U.S.
How to choose a pest control company
A good pest control company evaluates your type of infestation and recommends safe, effective treatment options within your budget. Be sure to choose a company with experience eliminating the pest you're most concerned about.
Also, consider what kind of chemicals the company uses, read plenty of reviews, and understand how the billing works before you sign a contract. Even if the company has a good reputation, ask for references and licenses to confirm the information firsthand.
Keep scrolling for our guides to find the best pest control companies in different cities throughout the U.S.
1. Identify the pest you need to get rid of
All kinds of critters like to invade our homes. Rodents tend to come inside during the colder months; insects are more prevalent when it's warmer outside. Not all pests are created equal, however, and neither are pest control companies.
Some companies specialize in a specific type of pest control (like Terminix for termites). Others position themselves as generalists (like Orkin, which treats bedbugs, ants, spiders, ants, fleas, ticks, mosquitoes and other common pests) or as the "eco-friendly" solution (like Sunday), or specialize in protection plans to prevent your home or business from infestations in the first place (like Ehrlich). Usually, it's a good sign if there's a certified entomologist on staff.
Your technician should assess the severity of your infestation and recommend the best treatment options to eliminate the problem, whether squirrels in the attic or ants in your kitchen.
Logo
Roach

Most common in kitchens, bathrooms, basements and crawl spaces
Infestations lead to health risks, food contamination and property damage
Exterminators typically use insecticides, baiting, fumigation and heat treatments

Logo
Rat

Most common in large cities, agricultural areas and commercial facilities
Infestations lead to property damage, fire hazards, diseases
Exterminators typically use traps, poison baits, structural repairs and fumigation

Logo
Bedbug

Most common in areas with high turnover and frequent travel, including college dorms, hospitals and nursing homes
Infestations lead to red, itchy welts on the skin
Exterminators typically use heat and steam treatments, insecticides and encasement

Logo
Stink Bug

Most common in the eastern U.S. during the summer
Infestations lead to garden damage and offensive odors
Exterminators typically use vacuuming, traps, sealing and insecticides
2. Consider your environment
Integrated pest management involves monitoring, prevention and common-sense pest control techniques to treat pest problems with minimal risk to property, occupants (especially kids and pets) and the environment.
Some exterminators use pesticides that contain harsh chemicals, such as pyrethrins and pyrethroids. Other companies specialize in more eco-friendly methods to eliminate pests using natural products like boric acid. If you have children or pets, you might consider looking for more natural options.
Technicians often use a combination of toxic substances when infestations are particularly large or hard to treat, while more gentle treatments might be appropriate when infestations are not particularly difficult.
Pest control companies are regulated by the Environmental Protection Agency (EPA) and individual states. Local licensing requirements and regulations are typically set by your state's Department of Agriculture.
For more information, check out the EPA's "Citizen's Guide to Pest Control and Pesticide Safety."
3. Look for guarantees
Many exterminators provide a free inspection and estimate.
If pests come back within a certain amount of time, will technicians come back and do another treatment at no additional cost? If not, you might end up paying more than you thought.
A standard pest control contract will outline the scope of work, agreement length and cancellation terms. It should also explain the policy for re-treatments.
4. Understand how billing works
Pest control costs vary by the severity of the infestation and frequency of service. A one-time visit typically costs between $300 and $550, but it could cost up to $2,000 or more to treat extreme infestations.
Many companies offer recurring services for a set fee to help prevent pest infestations and treat the ones that occur before they become major problems.
You might also consider recurring services, which work like an ongoing subscription. Semiregular services should cost $100 to $300 per visit, according to HomeAdvisor. Many customers who have left reviews on our site appreciate the convenience of scheduled pest control.
"Terminix is on a regular schedule, and it's automatic payment," a reviewer from Ohio said. "So, I don't really have to worry about those things. They just come out. They give us a heads-up that they're coming out before, and then they come knock on the door and let us know the plan and all that good stuff, and then follow up once they're done."
Just make sure that you pay attention to the cancellation fees. Even highly rated pest control companies have some negative reviews from customers upset by high cancellation fees when they try to cancel ongoing services.
5. Read pest control company reviews
Some companies have been successful at dealing with infestations for a long time; positive reviews indicate they'll likely do a good job for you, too.
Look for comments about price transparency, scheduling flexibility and overall customer satisfaction. Avoid companies with few or no positive reviews from customers receiving treatment for the specific pest you need to get rid of.
For example, one reviewer in Connecticut mentioned the company they worked with did an excellent job dealing with flying insects and deer ticks. If reviews mention that a company does a good job on similar problems to yours, that company might be a good candidate for a shortlist of companies to use.
A good pest control company can also serve as an educational resource. A reviewer in North Carolina told us in a phone interview that their pest control technician helped educate them about different snakes in the area: "what they look like, their behaviors, which are venomous, where to look out for them, what to do if I see one. It was good to hear from an expert who is someone that not only sprays homes to prevent snakes BUT also from someone who personally loves and knows A LOT about snakes."
» LEARN: Gnat facts and info
What are the best pest control companies near me
Local pest control companies have extensive knowledge about the pests and vermin in your area. We compared our favorite exterminators across the U.S. so you can find professional help for your pest problem.
Pest control FAQ
What does a pest control company do?

Pest control companies get rid of unwanted houseguests, like insects and rodents. Technicians or employees may poison, bait, trap and/or close off areas to pests.

Pest control companies usually break down their services by species:

Rodent control: Companies that specialize in ridding spaces of rodents typically use traps and bait, building exclusions, and habitat modifications and other preventive measures.
Insect control: Insect control specialists rid homes and businesses of spiders, flies, ants, roaches, silverfish, flies and other common bugs. They can also help with natural preventive methods to ensure bugs don't re-infest a home or business.
Specialized pest control: Other companies can deal with more unusual pest problems, including snakes, spiders, scorpions and birds. You might also consider hiring wildlife control specialists who can remove beehives, opossums and other animals from your property.
What are the different types of pest control?

Pest control services can include a combination of eradication, trapping and prevention strategies.

Preventive pest control: Some companies specialize in setting up systems that make it more difficult for a pest infestation to happen in the first place. Some preventive care measures include filling holes through which pests can enter your home, removing items that attract insects or rodents, and spraying chemicals to keep pests away.
Chemical pest control: Chemical control is a common method of getting rid of pests. For this type of treatment, an exterminator uses harsh chemicals, like piperonyl butoxide, to remove pests.
Pest trapping: Some companies use traps to capture pests rather than kill them with chemicals. Traps are often preferable for eco-friendly customers who don't like the use of chemicals in their space.
How do exterminators treat termites?

Termite control usually requires a multipronged approach. Different treatments may be more effective for different types of termites in certain areas. Typically, termite insecticide — like imidacloprid or fipronil — is put in the dirt around a foundation.

Baiting may be better for subterranean termites, while fumigation ends drywood termite infestations. Bait brings them out to the insecticide, which they bring back to other termites. Pesticides may be in the form of foam, liquid or dust.
How long does it take for an exterminator to get rid of roaches?

Getting rid of roaches takes up to two weeks — the infestation size and the type of roach play significant roles in determining the length of time needed. Keep in mind that it may take more than one treatment to fully eradicate the infestation.

Roaches scurrying across your bathroom or kitchen floor trigger a visceral "ickiness." They trigger what one psychologist calls our "hard-wired disgust reflexes." Your impulse is likely to kill it, and for good reason: Roaches are oily, greasy, smelly and incredibly prolific.
What are the risks of a rodent infestation?

Mice and rats love to chew through insulation, drywall and wiring, which can cause structural damage and fire hazards in your home. They also transmit hantaviruses and salmonella. Voles, known to damage lawns and gardens, can carry tularemia (also called "rabbit fever").
Is monthly pest control necessary?

Monthly pest control isn't always necessary. Most professionals recommend treatment once every two to six months.

Some pest control companies offer a subscription service that may make frequent or recurring treatments more cost-effective. Getting regular preventive treatments is a smart choice, as most homeowners insurance policies don't cover damage from pests.

A reputable exterminator will make an official recommendation based on your unique situation, but as a general rule, most homes need treatment once a quarter or every other month.
Is hiring a pest control company worth it?

Hiring a professional is a good idea if you suspect your home has a pest problem. Look for a pest control company that's both affordable and effective. The company you choose should eliminate pests while keeping you and your family safe from hazardous chemicals.

To find a company with good value, request an estimate or compare online pricing. Read customer reviews to learn about how the company handles chemicals. You should also ask for references and licenses to confirm the information firsthand.
---
Guide sources

ConsumerAffairs writers primarily rely on government data, industry experts and original research from other reputable publications to inform their work. Specific sources for this article include:

U.S Environmental Protection Agency, "Regulatory and Guidance Information by Topic: Pesticides." Accessed March 20, 2023.
National Pest Management Association, "Stink Bugs." Accessed March 20, 2023.
Pest control company reviews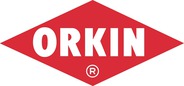 Orkin is one of the most popular and largest pest control companies in the world. The company serves businesses and residential property owners both across the country and internationally. It offers a variety of pest control services, including for termites, bedbugs, rodents, ants, roaches, spiders, scorpions, bees, ticks, mosquitoes and more.
Read 1624 Reviews

Terminix is one of the world's leading pest control companies. Established in 1927, it serves both residential and commercial property owners. In addition to termite treatment and prevention, Terminix technicians are trained in mosquito, tick and bedbug control. The company offers ongoing pest control services for 13 common household pests, including cockroaches, ants, mice, rats, wasps, spiders, moths, crickets, silverfish and earwigs. With the Terminix Promise, a pest control technician will come out to your home between treatments as needed at no additional cost.
Read 12118 Reviews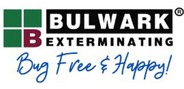 Bulwark Exterminating services 12 states from over 25 locations, treating a long list of arachnids, arthropods, rodents and more. Request a quote to get customized pricing and treatment options. If pests return, Bulwark will return for a free re-treatment within 48 hours.
Read 2293 Reviews

Ecolab is a large company that is known for its hygiene, water and energy services. The company provides pest control primarily for hospitality and food service businesses.
Read more about Ecolab Pest Control

Steritech is a pest control company that only works with commercial properties. It is the second-largest commercial-only pest control company in North America. Steritech can service companies located almost anywhere in the country.

McCloud Services specializes in pest control for health care, hospitality, property management and retail properties. McCloud does not serve the entire country. It provides service in Illinois, Iowa, Kansas, Kentucky, Missouri and Tennessee. The company has been in business since 1904.

Plunkett's Pest Control has over 100 years of experience serving the Midwestern region with pest control for a range of pests, including bedbugs and rodents. The company is headquartered in Minneapolis and serves customers in 10 states, including Minnesota, Iowa, North Dakota, South Dakota, Illinois, Indiana, Kansas, Nebraska, Wisconsin and the Upper Peninsula of Michigan.

Sprague Pest Solutions serves the Northwestern United States. It offers general pest control services for people throughout Washington, Oregon, Idaho, Utah, Colorado, Montana, Wyoming and Nevada. Sprague Pest Solutions focuses mainly on commercial properties, and in some states, residential service isn't available.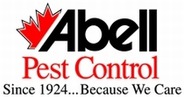 Abell Pest Control is a company that has been serving Canada since 1924. Founded by Earl F. Abell, the company has headquarters in Etobicoke, Ontario. Abell holds many credentials, including a QualityPro certification, and it is a member of the National Pest Management Association and the Canadian Pest Management Association.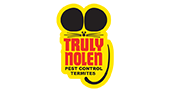 Truly Nolen provides pest control for termites, rodents and other pests, whether it's treating a home or commercial property. Its services are offered in 18 states, plus Puerto Rico and some parts of Canada. Get a free estimate or check out the company's website for coupons.
Thanks for subscribing.
You have successfully subscribed to our newsletter! Enjoy reading our tips and recommendations.
Compare Top Pest Control Company Reviews

Read 12 Reviews

Offers science-based techniques for commercial application. On-site consultation is required to establish a targeted program for pests. Services are designed for food service, retail, hospitality and health care industries.

Chat with a ConsumerAffairs decision guide

Live agent

Read 40 Reviews

Sells electronic devices that drive away pests without chemicals. Devices use pulses to make homes inhospitable to mice, rats and cockroaches. Each device costs $20 to $30. Safe to use around pets and children.

Chat with a ConsumerAffairs decision guide

Live agent

Read Reviews

Offers integrated pest management, including free quote and inspection. Uses local experts. Free treatments with recurring lawn care program. Home and business solutions available. Real estate inspections.

Read Reviews

Offers full-service pest management. Employs state-certified pest technicians. Digital monitoring service for rodent activity available. Industry-specific expertise. Has drone disinfection service.

Read 6 Reviews

Offers eco-friendly bedbug, pest and bird remediation services in the Northeast and mid-Atlantic. Available for residential and commercial customers. Utilizes canine inspections and proprietary treatments.

Chat with a ConsumerAffairs decision guide

Live agent

Provides customized pest control programs, including residential and commercial solutions. Employs licensed and trained technicians. Offers year-round plan with protection from over 35 pests and unlimited service calls.

Read Author Review

Treats homes and businesses for bedbugs, termites, insects, wildlife and other common pests. Locations in Florida, Ohio, Indiana and Michigan. Provides free quotes and a money-back guarantee.

Chat with a ConsumerAffairs decision guide

Live agent
Read Author Review

Specializes in integrated pest management for commercial industries. Treats most insects and rodents. Available in Illinois, Indiana, Iowa, Kansas, Kentucky, Missouri and Tennessee. 24/7 customer service. Free quotes.

Chat with a ConsumerAffairs decision guide

Live agent
Read Author Review

Services homes and businesses for common insects, rodents and other nuisance wildlife. Available in most of the central U.S. Free cost estimates available. Customers get real-time notifications and updates about pest problems.

Chat with a ConsumerAffairs decision guide

Live agent
Read Author Review

Handles insects, rodents and birds on commercial properties and for specialty industries. Available throughout most Western states. Schedule a consultation using the company's 24/7 hotline for custom pricing.

Chat with a ConsumerAffairs decision guide

Live agent
Read Author Review

Offers pest prevention services to food service, hospitality and retail businesses. The company has high safety standards and trained specialists, allowing it to provide comprehensive evaluations and treatment.

Chat with a ConsumerAffairs decision guide

Live agent
Read Author Review

Provides pest control for termites, rodents and other pests. Available for residential and commercial treatments in 18 states, Puerto Rico and parts of Canada. Get a free estimate or check out the company's website for coupons.

Chat with a ConsumerAffairs decision guide

Live agent
Disclaimer
Information in this guide is general in nature and is intended for informational purposes only; it is not legal, health, investment or tax advice. ConsumerAffairs.com makes no representation as to the accuracy of the information provided and assumes no liability for any damages or loss arising from its use.
Comparing
×
You're signed up
We'll start sending you the news you need delivered straight to you. We value your privacy. Unsubscribe easily.