Best Pest Control in Portland, OR

Written by
Like most West Coast cities, Portland has a year-round pest problem. Without severe temperature drops, there's no reason for many creatures to hibernate. Eco-friendly pest control practices are strongly encouraged throughout Stumptown, with relocation favored for insects like bees to continue their pollination efforts.
Why trust ConsumerAffairs?
Our recommendations are based on what reviewers say.
4,243,660 reviews on ConsumerAffairs are verified.
We require contact information to ensure our reviewers are real.
We use intelligent software that helps us maintain the integrity of reviews.
Our moderators read all reviews to verify quality and helpfulness.
Top 9 Portland Pest Control Companies

Read 137 Reviews

Treats most common insects, rodents, birds and other types of pests. Pricing is provided after a consultation or survey. Discounts are available. Services California, Arizona, Hawaii, Idaho, Nevada, Oregon, Utah and Washington.

Read 12,066 Reviews

Provides standard pest control services for over a dozen types of insects and rodents, with optional add-ons available. One-time services cost $150 to $200; ongoing treatment costs $60 to $80 per month. Locations across the U.S.

Read Author Review

Provides free no-pressure inspections and estimates. Same-day service is available at no extra charge. Services are 100% guaranteed. Family and pet-safe products.

Chat with a ConsumerAffairs decision guide

Live agent
Read Author Review

Provides flea treatments, rodent elimination, mole treatment, mosquito treatment and cockroach treatment in addition to general pest protection. Products are eco- and pet-friendly.

Chat with a ConsumerAffairs decision guide

Live agent
Read Author Review

Offers general pest control for common pests as well as prevention and maintenance services. All treatments use Integrated Pest Management inspections and reporting. Written guarantee on approved bids.

Chat with a ConsumerAffairs decision guide

Live agent
Read Author Review

Specializes in environmentally friendly rat and mice treatments, plus services for ant removal, spider treatment and exterior pest control. Pest insurance available for all of the most common Portland infestations.

Chat with a ConsumerAffairs decision guide

Live agent
Read Author Review

Specializes in ants, spiders, wasps, hornets, yellowjackets and rodents. Pest control services available for residential and commercial properties. Get a free price estimate online.

Chat with a ConsumerAffairs decision guide

Live agent
Read Author Review

Provides year-round protection against common area pests. Crawlspace services also available. Recognized by EPA in Pesticide Environmental Stewardship Program.

Chat with a ConsumerAffairs decision guide

Live agent
Read Author Review

Offers year-round pest control treatments for seasonal insects and rodents. Bed bug elimination and protection services also available. Crawlspace and vapor barrier restoration, tree services also provided.

Chat with a ConsumerAffairs decision guide

Live agent
Read Author Review

Specializes in bed bug treatment, termite control and preventive pest control treatments. Get free pest inspections. Select from three different tiers of service packages. Green pest control options available.

Chat with a ConsumerAffairs decision guide

Live agent

Common pests in Portland
Although climates may not be as severe in Portland, insects, rats and other wildlife still seek shelter inside walls and crawl spaces in the fall. In winter, ants, birds and raccoons follow. Then spring and summer bring them back out, along with the return of boxelder bugs, stink bugs, wasps and bees. Moreover, like many growing urban areas, Portland has common city bugs, such as ants, cockroaches and bed bugs.
Bed bugs: According to the Multnomah County Health Department and the state's Health Authority, bed bugs remain a growing concern. Multi-family dwellings — like apartments and assisted living facilities — are especially prone to outbreaks.
Rats: Norway and Black rats are common to Portland. Black rats — sometimes known as roof rats — are small and nest in higher areas, like trees and attics. They eat fruits, nuts, seeds and insects. Norway rats are twice their size — weighing a pound or more — and eat anything humans eat. They make ground nests and frequently found in crawl spaces under homes. Rats are problematic disease carriers because they want to live close to humans so that they can share our food and garbage. They also contaminate homes attics and crawl spaces with urine and feces, as well as chew through wires and wood.
Ants: In Portland, the regional increase of rain forces ants to move indoors. Although heavy rain pushes them inside, Bridgetown's mild winters can make them migrate as well. If temperatures don't plummet before the average 40 degrees, Portland ants see little need to hibernate. Ants pop up in warmer weather, seasonally around mid-April in Portland. If you see ants, they're one of three types: odorous house, carpenter or pavement.
Spiders: Oregon is home to at least 500 species of spiders, including the black widow. In Portland, hobo and giant house spiders are most common. Spiders inside homes and businesses likely hitched a ride there or sought refuge from an extreme temperature change outdoors. Items left in yards, garages and sheds for long periods often have spiders or their egg sacs on them.
Stinging insects: Portland's stinging insects include several types of bees, paper wasps, yellowjackets and hornets. Paper wasps and hornets build nests in any stable, flat environment sheltered from the weather. The perfect spots include the eves around homes, and under covered patios. Any of these insects can be aggressive if their colony is threatened. Yellowjackets build nests in existing spaces, such as abandoned rodent dens and tree stumps that conceal them from view.
Pest control companies in Portland offer one-time extermination solutions and recurring services, depending on your particular needs. Many follow eco-conscious protocols and use environmentally-friendly tools. Most also offer exclusion services, a preventative tactic that focuses on sealing up areas of your building where pests are likely to enter. Crawlspace and attic cleanups are part of those services because most Portland infestations occur in those parts of the home.
In Multnomah County, the health department offers more pest prevention guidance. The Oregon State Health Authority also provides information on pest control in homes and businesses, as well as fact sheets on pesticides, bed bugs and other pests.
Portland pest control FAQ
What is a boxelder bug?

Boxelder bugs are a significant pest problem. They visit in the spring and early fall when they're either waking up from hibernation or preparing for it. During the summer, they feed and mate away outdoors, but in winter, they move inside your home. You can usually find them behind gutters, in attics and inside cracks in siding and wall voids. When dealing with a boxelder bug infestation, make sure you discuss preventative measures with your pest control service.
Are boxelder bugs harmful?

Boxelder bugs aren't harmful, but because they have no major known predators, they reproduce at an alarming rate. If left uncontrolled, they swarm and cover entire sides of homes and buildings by the thousands. Health concerns arise from the excrement they leave behind.
How do pesticides affect the environment?

According to the National Library of Medicine, there is evidence some pesticides pose possible risks to humans and other life forms. Pesticides can potentially contaminate water, soil, turf, vegetation and harm organisms such as birds, fish, beneficial insects and non-targeted plants. The Oregon Department of Agriculture enforces rules and regulations regarding pesticide use in the state and encourages eco-conscious efforts to exercise pest control. When chatting with your pest control service, speak about their usage of pesticides. You may even want to make a list of what they use and research on your own.
Does homeowners insurance cover termite damage?

No. Insurance companies view termite damage as preventable through maintenance, treatment, etc. Therefore, it's not classified and covered as sudden and unexpected. However, if your roof or entire home collapses as a result of termite damage, you'll likely be compensated. However, you are never fully compensated, so it is always best to employ the services of a fully licensed pest control company as a preventative measure.
Are there termites in Oregon?

Yes. Oregon is home to subterranean termites, which are known to damage homes. Also, western drywood termites occasionally infest homes along the coast, and dampwood termites are present throughout the state, but less likely than subterranean and drywood termites to damage homes.
Can cockroaches fly?

Although many cockroach species have wings, most do not fly. Those that try tend to do it clumsily. Cockroaches that appear to be flying are actually floating or gliding, usually from high elevations to lower surfaces.
Are silverfish common in houses?

Yes, especially those with storage boxes. Silverfish feed on book glue, silk, linen, wallpaper and cellulose. They also like moisture and damp lower areas, like crawlspaces. Large numbers can invade new homes, especially from dry, surrounding areas and can be brought inside on lumber, wallboard or similar supplies.
How do you destroy Silverfish eggs?

Silverfish eggs are hidden in crevices out of sight and reach of DIY methods; therefore, a Silverfish infestation generally requires professional pest control. Silverfish traps containing boric acid may be used but does not work on unhatched eggs.
Thank you, you have successfully subscribed to our newsletter!
Portland pest control company information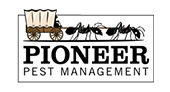 Pioneer Pest Management provides complete pest control for residential and commercial properties. Optional 100% green pest control is available. Customers enter a year-round contract, which includes quarterly visits and no-charge returns. Special crawlspace services offered. Price determined after consultation. Discounts are listed online.
Address: 2808 N.E. Martin Luther King Jr. Blvd., Portland, OR 97212
Phone number: (888) 830-7221
Hours of operation: M - Sat: 8am - 8pm
Website: pioneerpest.com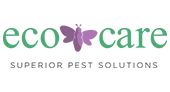 EcoCare Pest Solutions specializes in eco-friendly, Portland-area pest extermination services. Price determined after free onsite inspection, which includes exterior exclusion methods. Year-round, quarterly pest insurance programs also available, includes free returns between visits.
Address: 7505 S.E. Division St., Portland, OR 97206
Phone number: (503) 563-7205
Hours of operation: M - Th: 8am - 5pm; F: 8am - 4pm
Website: ecocarepestcontrol.com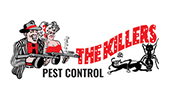 The Killers offers home and business pest control elimination plans targeting ants, other bugs and subterranean termites. Targeted rodent and bed bug services are available as well. A one year warranty is available on all plans. Price quotes include a free home inspection. Crawl space repair is optional.
Address: 9498 S.W. Barbur Blvd., Portland, OR 97219
Phone number: (503) 777-3141
Hours of operation: M - F: 8am - 5pm
Website: thekillers.net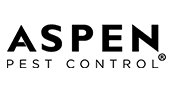 Aspen Pest Control provides eco-conscious pest control solutions throughout the Portland metro area. Customers can receive free quotes onsite or over the phone. Same day service is offered at no additional charge. Flexible pricing options include one-time service, routine monthly service and customized plans.
Address: 8305 S.E. Monterey Ave., Happy Valley, OR 97086
Phone number: (530) 405-4300
Hours of operation: M - F: 8:30am - 5pm; Sat: 8:30am - 12pm
Website: aspenpestservice.com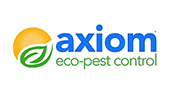 Axiom Eco-Pest Control offers yearly general and specialty eco-friendly pest treatment plans for homes and businesses in and around Portland. Free quotes are provided after consultation. Targeted services include flea, rodent, mole, mosquito and cockroach treatments.
Address: 4252 S.E. International Way, Milwaukie, OR 97222
Phone number: (503) 772-9466
Hours of operation: M - F: 9am - 5pm; Sat - Sun: by appointment
Website: axiompest.com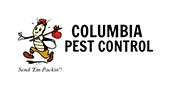 Columbia Pest Control is a broad-range eco-friendly residential and commercial pest control provider. In addition to one-time treatments, monthly, bi-monthly and quarterly service are available. Free quotes provided over the phone, followed up with bids that have written guarantees.
Address: 1722 N.E. 119th Ave., Portland, OR 97220
Phone number: (503) 254-1606
Hours of operation: M - F: 8am - 5pm
Website: columbiapestcontrol.com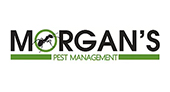 Morgan's Pest Management is a full-service pest control company servicing residential and commercial properties throughout the greater Portland area. Ongoing maintenance programs, one-time treatments and other assistance is available. Free onsite pest inspection and quote offered with a 100% money-back guarantee.
Address: 21100 S.W. Oregon St., Portland, OR 97224
Phone number: (503) 625-2555
Hours of operation: M - F: 8am - 5pm
Website: morganspestmanagement.com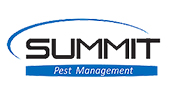 Summit Pest Management offers complete year-round pest control to residential and commercial properties in Portland and surrounding cities. Crawlspace restoration and tree services are also available. Price determined following consultation.
Address: 8185 S.W. Hunziker St., Tigard, OR 97223
Phone number: (503) 639-2500
Hours of operation: M - Sat: 8am - 5pm
Website: summitpestmanagement.com
Comparing
×
You're signed up
We'll start sending you the news you need delivered straight to you. We value your privacy. Unsubscribe easily.