Find the Best Pest Control in Milwaukee, WI

Top 10 Milwaukee Pest Control Companies

Accredited Partner

Terminix
Read 11,356 Reviews

Leader in pest control services. Offers customized pest protection for residential and commercial dwellings. Free inspection and 100% satisfaction guarantee included. Seasonal treatment plans available.

AAA Pest Management
Read Author Review

Offers services for animal removal, ant control, bed bug treatment, bee and wasp control or extermination. Eco-safe pest management for residential and commercial properties.

Advanced Wildlife Control
Read Author Review

Specialize in animal removal, from rodents to birds, as well as removing the nests and feces of animals that have been in your house. They use safe and humane animal removal methods.

Batzner Pest Control
Read Author Review

Offers green options, exclusion services to keep pests out, inspections of shake roofs, wildlife trapping and a mosquito reduction program. Expect a full inspection of your property, inside and out.

BMI Pest Control Services
Read Author Review

Specializes in insects, spiders and rodents treatments and feature eco-friendly option. Offers free quotes, appointments outside regular business hours and a guaranteed pest control service.

Ewert Pest Control
Read Author Review

Provides standard pest control services for homes and businesses as well as mosquito control, wildlife trapping and relocation and bat removal services. 24/7 emergency services are available.

Nexus Pest Solutions
Read Author Review

Offer commercial and residential services for bed bugs, spiders, wasps, bees, ants, roaches, rodents and a host of everyday and seasonal pests. Wood-destroying insect inspections are also available.

The Bee Man
Read Author Review

Specializes in the treatments for bees, wasps and hornets. They offer abatement and one-spot treatment for stinging insects, plus seasonal boxelder bug and Asian lady beetle control.

Wil-Kil Pest Control
Read Author Review

Offers pest control and elimination services as well as home and office protection plans. Treatments are available for bed bugs, ants, wasps, termites, hibernating insects and ticks.

Wisconsin Bat Specialists
Read Author Review

Offers removal as well as disinfecting and cleaning services. They use a Wisconsin-made product to get the bats out but not allow them to return.

About common Milwaukee pests
Milwaukee's humidity and the fact that most homes have basements make homeowners vulnerable to many pests, including:
Bed bugs
Rodents
Cockroaches
Silverfish
Spiders
Wasps
Carpenter bees
Flies
Millipedes
Beetles
Stink bugs
Identifying how pests are entering your home is one of the most crucial steps to effective pest control. Look out for mice, possums, raccoons, skunks and squirrels if you live near Lake Michigan or one of Milwaukee's rivers. The urban population's refuse provides plenty of food for them to flourish.
Springtime storms create a wet and humid breeding ground, and extreme cold in winter sends pests like silverfish and rodents into our homes as they look for shelter. Silverfish can enter through shake roofs and sneak through cracks in doors and windows. Cockroaches tend to thrive in poor sanitation and where there is an abundant food source. In Milwaukee, they're most likely to be found in communal living situations, like apartment complexes or condominiums buildings.
Milwaukee pest control FAQ
How much do Milwaukee bed bug exterminators cost?

The square footage of the home affects the cost of bed bug extermination in Milwaukee, but the average price is usually around $500–$1,000.

What spiders live in the Great Lakes Region?

The two most dangerous spiders that call the Great Lakes area home are the brown recluse and the northern black widow. The Great Lakes area is also home to many orb-weaver spiders, which make the typical spiral-shaped webs you find in your garden. The common house spider is also prevalent, as well as several spiders who spend much of their time near water, where the insects that make up their diet are plentiful. The striped fishing spider and the six-spotted fishing spiders also thrive by the lakes.

Are millipedes poisonous?

No. Millipedes are not poisonous and, unlike centipedes, they aren't venomous. However, some species of millipedes secrete a fluid that can irritate the skin.

How do you get rid of brown marmorated stink bugs?

Vacuuming can remove brown marmorated stink bugs, though the machine may pick up the smell. You can also fill cracks around the house where they might enter. You should also consider preventative treatments when temperatures start to dip in the fall. Otherwise, you won't know they're there until they start to stink in the spring.

Why are there mosquitoes in my house in the winter?

Mosquitoes don't like the cold weather, so as summer wanes, they use cracks in the exterior of your house to find somewhere to hunker down. They also like water, so any standing water in the basement would be attractive to them.

What beetles are in Milwaukee?

In Milwaukee, we commonly see the effects boring beetles, including the invasive Emerald Ash Borer. Fireflies belong to the beetle family and the wet, humid conditions in Milwaukee draw them to the area. More forested regions have more beetle types, but even in the most urban areas, you can find ladybugs, fireflies and Japanese beetles.

How do you get rid of squirrels in your walls?

To get rid of squirrels in your walls, you have to find their entry points and set up a trap. Ultrasonic noises can help persuade them to get out, but you must make sure you've closed up all the ways for them to get back in. One-way doors at obvious entry points allow the squirrel to exit, but not return.
Thank you, you have successfully subscribed to our newsletter!
Milwaukee pest control company information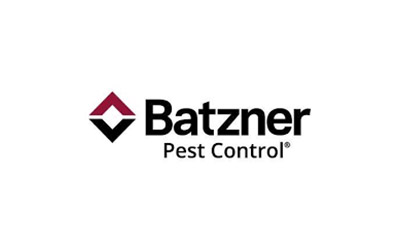 Batzner Pest Control The offer commercial and residential services and specifically note their bed bug services. They offer a free quote and a program called Pestfree365 that covers 24 different pests. They are part of the 3% of pest control companies that are QualityPro certified. Batzner is a local company that has been around since 1946.
Service areas: North to Shawano, including Wausau and Stevens Point and West to Madison
Address: 16948 W Victor Rd, New Berlin, Wisconsin 53151
Phone: (866) 591-1129
Hours: Mon - Fri: 8am - 5pm; Sat: 8am - 12pm
Website: batzner.com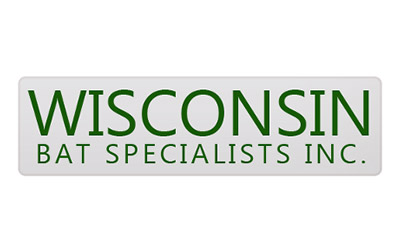 Wisconsin Bat Specialists live-trap and relocate bats in with humane techniques. They offer 20% off a competitor's written quote. They're affiliated with the Sierra Club as well as several bat conservation groups. Wisconsin Bat Specialists' services can be used to rid homes, businesses, schools, barns and more of bats.
Service areas: All of Wisconsin
Address: 408 Elliott Pardeeville, WI 53954
Phone: (608) 576-3934
Hours: Mon - Sat: 7am - 6pm
Website: wisconsinbatspecialistsinc.com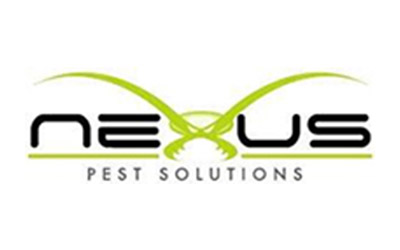 Nexus Pest Solutions specializes in seasonal pest services, bed bug control and ant control. They also provide free estimates as well as a 100% money-back guarantee. Nexus Pest Solutions is a family-owned business and known for their care with food service facilities and LEED-certified projects.
Service areas: Milwaukee, Ozaukee, Racine, Washington and Waukesha counties
Address: 3900 W. Brown Deer Road #281, Brown Deer, WI 53209
Phone: (262) 684-4498
Hours: Mon - Sat: 5am - 7pm; Sat: 6am - 4pm
Website: nexuspestsolutions.com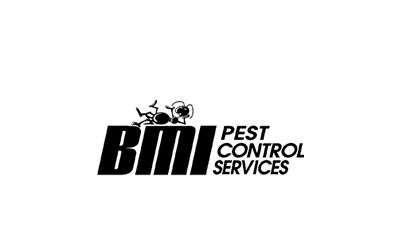 BMI Pest Control Services provides guaranteed treatments for a variety of common insects, spiders and rodents. Preventive services and eco-friendly options are available. Customers love the personal attention they received and friendly, punctual service from the owner.
Service areas: Milwaukee, Brookfield and surrounding areas
Address: 4225 N 127th St, Brookfield, WI 53005
Phone: (262) 781-2628
Hours: Mon - Fri: 8am - 6pm; Sat: 8am - 12pm
Website: bmipestcontrol.com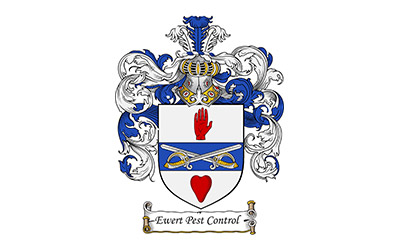 Ewert Pest Control provides standard commercial and residential pest control solutions, preventative and maintenance programs, bed bug insurance and seasonal programs. They are certified for wildlife and bat removal and affiliated with the National Pest Management Association as the Wisconsin Pest Control Association. Contact them for a free quote.
Service areas: Offices in Milwaukee, Shawano, Eau Claire, Green Bay and the Wisconsin Dells
Address: 2172 S 88th St, West Allis, WI 53227
Phone: (414) 312-0759
Hours: Mon - Sat: 7am - 5pm
Website: ewertpestcontrol.com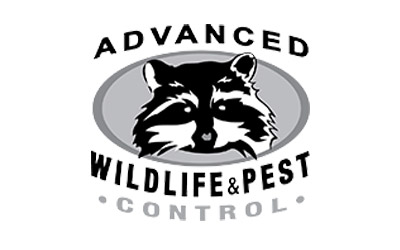 Advanced Wildlife Control can remove and replace contaminated or compromised insulations, chimney caps and basement sealing in addition to general pest control services. Advanced Wildlife Control Inc. is the largest animal removal service company in Southeast Wisconsin. A family-owned and operated business, there are three generations of the family trapping and relocating animals for Advanced Wildlife Control.
Service areas: Milwaukee, Ozaukee, Washington and Waukesha counties
Address: 8041 W Mequon Rd, Mequon, WI 53097
Phone: (262) 242-4390
Hours: Mon - Sat: 6am - 9pm; Sun: 6am - 6pm
Website: advancedwildlifecontrol.com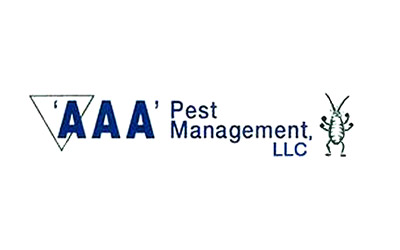 AAA Pest Management specializes in eliminating cockroaches, ants, boxelder bugs, gnats, yellow jackets, paper wasps flies, pill bugs, springtails, spiders, snakes, earwigs, silverfish, rats, Indian meal moths, centipedes, millipedes and more. They also boast a certified master technician and low-impact chemical usage, plus Quality Pro Certification. Pest control services are guaranteed for up to a year. Get a free estimate over the phone.
Service areas: Brown, Calumet, Dane, Dodge, Fond du Lac, Jefferson, Kenosha, Kewaunee, Manitowoc, Milwaukee, Outagamie, Ozaukee, Racine, Sheboygan, Walworth, Washington, Waukesha and Winnebago counties
Address: 1345 N. Jefferson St, Ste. 143 Milwaukee, WI 53202
Phone: (800) 563-1540
Hours: By appointment
Website: aaapestmanagement.com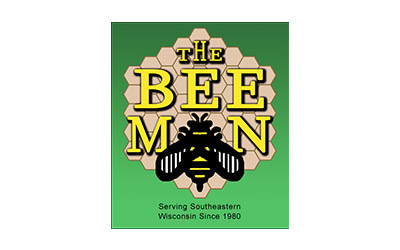 The Bee Man of Wisconsin offers preventative services, but also helps to control the stinging insect nests. They provide free quotes, and some of their services are free, plus senior citizens get a discount. With nearly 40 years of experience in beekeeping, trapping and abatement, their long history means they are well-equipped to handle wasps, hornets and bees in a safe, effective way.
Service areas: Milwaukee, Ozaukee and Waukesha counties
Address: 4225 N 127th St, Brookfield, WI 53005
Phone: (262) 781-8205
Hours: Mon - Sat: 8am - 5pm
Website: beemanwi.com

Wil-Kil employs more entomologists than any other pest management business in the area. They offer home and commercial services, a free quote and a $20 coupon on their website. They are Quality Pro Certified and affiliated with more than a dozen industry associations. The company was founded locally in 1924.
Service areas: Milwaukee, Sun Prairie, Appleton and Eau Claire
Address: W140 N5910 Lilly Road, Menomonee Falls, WI 53051
Phone: (414) 501-7170
Hours: Mon - Fri: 7:30am - 5pm
Website: wil-kil.com
You're signed up
We'll start sending you the news you need delivered straight to you. We value your privacy. Unsubscribe easily.