Find the Best Pest Control in Kansas City

Top 11 Cincinnati Pest Control Companies

AUTHORIZED PARTNER

Terminix
Read 11,427 Reviews

Leader in pest control services. Offers customized pest protection for residential and commercial dwellings. Free inspection and 100% satisfaction guarantee included. Seasonal treatment plans available.

Call Now Toll Free

(855) 722-0329

Best Pest Solutions
Read Author Review

Licensed exterminator in Kansas and Missouri with environmentally safe practices. They extend a $25 discount to all veterans and have a customer referral program homes and businesses.

Blue Beetle Pest
Read Author Review

This locally owned company has experience across the metro area. Get a free quote online for residential or commercial pest control services and preventative protection.

Brantley Pest Control
Read Author Review

Offers affordable, dependable pest control services across Kansas City, MO, for homes and businesses. All the products they use are organic, and EPA approved.

Cole Termite and Pest Control
Read Author Review

An entomologists (insect scientists) on staff at this residential and commercial pest control company. Thorough termite inspections and high-quality treatments are guaranteed.

Edge Pest Control Kansas City
Read Author Review

Pest and lawn care technicians only use professional-grade products, including iCAP insecticide technology, and can accommodate same-day service requests.

Gunter Pest & Lawn
Read Author Review

Trained and experienced exterminators use the latest industry technologies and adhere to the strictest standards regarding customer service and pest control. New customers get a discount on services.

Keller Pest Control
Read Author Review

Each customer receives a personalized pest control management plan and a free estimate on service. Treatments only use environmentally safe and industry-best extermination practices.

Milberger Pest Control
Read Author Review

Provides pest inspections and control solutions, including barrier and baiting treatments. Sentricon and Termidor systems are available for termite treatments, plus options for roach, rodent, bed bug and flea control.

Pete's Pest Control
Read Author Review

Get unlimited pest control for your home or one-time service. Mosquito control treatments, tick control and termite protection plans are also available.

Six Brothers Pest Control
Read Author Review

Offers high-quality and reliable services using unmatched safety techniques to protect you and your home. Monthly, bi-monthly and specialty services are available with free termite monitoring.

One of the best reasons for living in Kansas City is its diverse climate; however, many household pests love Kansas City for the same reason. Unfortunately, as the metro area continues to grow our pest problems will grow with it.
The most common pests in Kansas City include ticks, rodents, spiders, roaches, bed bugs and termites. Every resident should take preventative steps to control household pests, including sealing cracks, keeping basements dry or hiring routine pest control maintenance services. If you already have a pest problem, you should look into hiring one of our choices for affordable and reliable pest control companies to prevent further infestation.
Common pests in Kansas City
Unfortunately, we have a pretty bad bed bug problem here, most commonly in multi-family dwellings and apartment complexes. In 2018, Kansas City Metro Voice News reported that area pest control companies had seen a 7–10% increase in bed bugs in the past few years overall.  South Kansas City has seen the most significant rise in bed bugs, although it is common across the metro area. The infestation is especially prevalent for people who frequently travel in and out of the city through the Kansas City International Airport. 
Both Kansas and Missouri are located in the #2 zone of the Termite Infestation Probability Zones, meaning Kansas City residents have a significant potential for infestation. The River Market, Swope Parkway, Briarcliff and other neighborhoods in flood zones are at higher risk. Remember, termites are most common in areas with water or where water collects after heavy rainfall.
Kansas City pest control FAQ
Do common pests cause disease in humans?

Yes. Common area pests can transmit a range of viral and bacterial diseases — mice and rats can carry hantavirus, ticks can carry Lyme disease and cockroaches can carry salmonella and dysentery. Pests also leave behind skin and fecal matter that can affect the air you breathe, spreading asthma and allergies.

How common are cockroaches in Kansas City?

Kansas City ranks in the top 15 worst cities for roaches nationwide. Cockroaches thrive in hot, humid and wet environments; meaning Kansas City, with its diverse and ever-changing climate, is the perfect place for roaches to thrive.

What types of spiders are in Kansas City?

Spiders can live in almost any type of habitat and are reasonably common in Kansas City. Of all the types of spiders in the area, the black widow and the brown recluse spiders are the only two considered dangerous. Non-dangerous, but pesky, Kansas City spiders include orb spiders, wolf spiders and golden garden spiders.
Thank you, you have successfully subscribed to our newsletter!
Kansas City pest control company information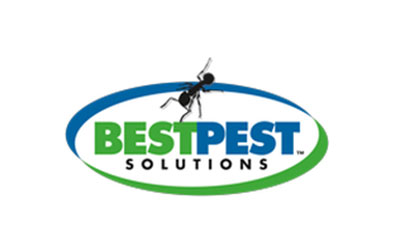 This locally owned pest control company specializes in ants, bed bugs, termites, jumping spiders, wolf spiders, and brown recluse or common house spiders.
Service areas: Kansas City and surrounding areas
Phone number: 913-231-7904 or 816-265-0135
Email: jim@bestpestsolutions.com
Address: 5 Loop Rd, Belton, MO 64012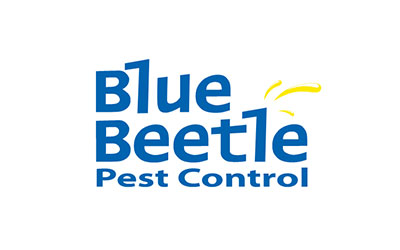 Specializes in heat and chemical treatments to control bed bugs and termite for homes and businesses. Rodent, flea and mosquito control is also available.
Service areas: Kansas City metro
Phone number: 816-333-PEST (7378)
Email: office@bluebeetlepest.com
Address: 6301 Main St, Kansas City, MO 64113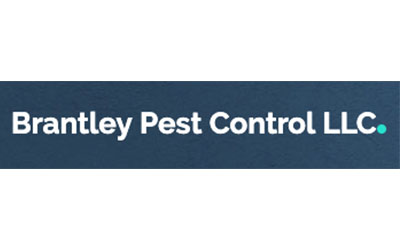 This family-owned company provides bed bug thermal heat treatment, wasp and bee removal, roach, ant and spider extermination. Brantley Pest Control also provides rodent control.
Service areas: Kansas City, Missouri, and surrounding areas
Phone Number: 816-645-4375
Email: brantleypest@gmail.com
Address: PO Box 902111 Kansas City, MO, 64190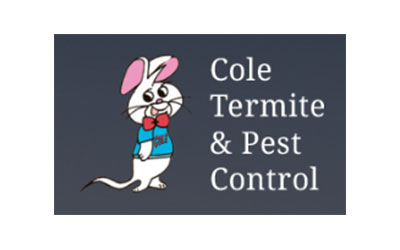 Get a complimentary estimate and a worry-free guarantee on treatments for termites, ants, bed bugs, brown recluse spiders, cockroaches and rodents.
Service areas: Raytown, MO, and Kansas City area
Phone number: 816-737-1031
Email: traviscole410@gmail.com
Address: 11705 Missouri 350 Raytown, MO 64138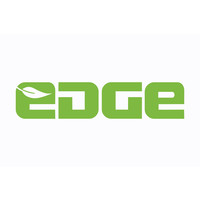 Start with a complete home inspection to determine your specific pest control needs. Exterminators set up foundation barriers to prevent ants, rodents, spiders, grubs and roaches from entering your residence.
Service areas: Kansas City, MO, and Kansas City, KS
Hours: Monday – Friday: 6 a.m. – 11 p.m.; Saturdays: 6 a.m. – 8 p.m.
Phone Number: 913-262-3343 or 913-221-0248
Address: 5342 Winner Road, Kansas City, Missouri 64127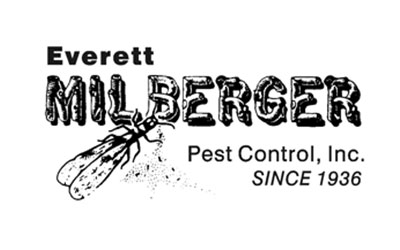 Get a free quote from this pest control company specializing in carpenter ant and termite control. Customer recommendations say exterminators provide friendly, hassle-free pest control solutions.
Service areas: Kansas City metropolitan area
Phone number: 816-761-1313 or 913-384-6760
Email: info@milbergerpestcontrol.com
Address: 5600 Harry Truman Dr., Grandview, MO 64030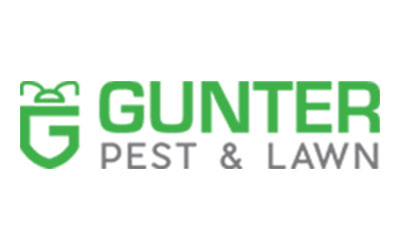 Specializing in termite control and rodent, flea, silverfish, and spider removal, plus lawn care for residential and commercial properties.
Service areas: Kansas City metro and St. Joseph, MO
Phone number: 816-444-2847
Address: 220 W. 72nd St., Kansas City, MO 64114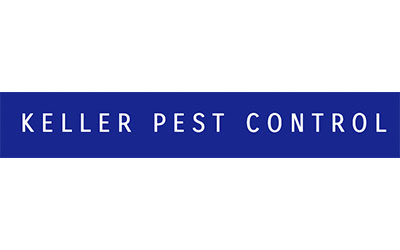 This local company has over 70 years of experience with general pest control, termites, bed bugs, birds and rodents. Request an inspection for a free quote.
Service areas: Kansas and Missouri
Phone number: 816-765-6000 or 913-451-2437
Address: 1304 S. Commercial St., Harrisonville, MO 64701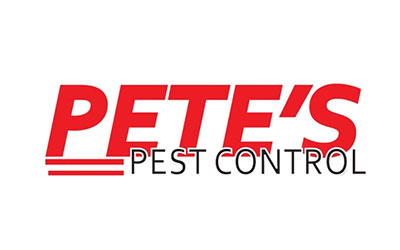 Popular services include termite treatments and the unlimited annual pest control program. Pest control insulation and solutions for mosquitoes, roaches, rodents and bed bugs are also available.
Service areas: Kansas City metro region, including North Kansas City, Overland Park, Leawood, Wyandotte, Lee's Summit, Independence, Parkville, Parkville, Liberty, River Bend, Mission and Blue Springs
Hours: Monday – Friday: 8 a.m. – 5 p.m.; Saturdays by appointment only
Phone Number: 913- 232-8016 or 913-378-8979
Address: 11944 W 95th St., Suite #321, Lenexa, KS 66214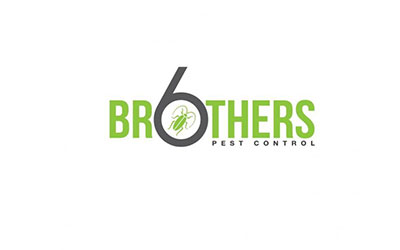 Select from multiple treatment plans for ants, spiders, cockroaches, mice, rats, ticks, snakes, mosquitoes, fleas, plus specialty services for bed bugs and termites.
Service areas: Kansas City metro and surrounding areas in Kansas and Missouri
Phone number: 913-305-3898
Email: bugout@sixbrotherspestcontrol.com
Address: 5717 N Delta Ave., Kansas City, MO 64151
You're signed up
We'll start sending you the news you need delivered straight to you. We value your privacy. Unsubscribe easily.