Best Pest Control in Pittsburgh, PA


Written by
There is a wide range of infestations that can affect your property in Pittsburgh. For instance, Pittsburgh's mild winters are optimal for termites, while new developments displace rodents. When considering a pest control company, try to identify the creature and severity of the infestation. You may need one-time or ongoing services.
Why trust ConsumerAffairs?
Our recommendations are based on what reviewers say.
4,309,121 reviews on ConsumerAffairs are verified.
We require contact information to ensure our reviewers are real.
We use intelligent software that helps us maintain the integrity of reviews.
Our moderators read all reviews to verify quality and helpfulness.
Top 11 Pittsburgh Pest Control Companies

Read 12,118 Reviews

Provides standard pest control services for over a dozen types of insects and rodents, with optional add-ons available. One-time services cost $150 to $200; ongoing treatment costs $60 to $80 per month. Locations across the U.S.

Read 137 Reviews

Treats over 20 types of pests, including insects, birds, rodents and other wildlife. Available in 18 states and Washington, D.C. Costs vary by pest, property size, treatments and seriousness of the infestation. Free quotes.

Chat with a ConsumerAffairs decision guide

Live agent
Read Author Review

Provides complete pest control services for all types of pests. Emergency control for bed bugs, mice, rats, wasps, bees, ticks, fleas, termites, centipede and spider treatments.

Chat with a ConsumerAffairs decision guide

Live agent
Read Author Review

Specializes in treatments for termites, ticks, bed bugs, ants, beetles, centipedes, earwigs, roaches and hornet, plus wildlife removal services. Termite treatments are 100% guaranteed. Insulation services are available.

Chat with a ConsumerAffairs decision guide

Live agent
Read Author Review

Provides discreet treatments for best bugs. Targeted termite management available, as well as treatments for ants, rodents and wasps. Free estimates provided.

Chat with a ConsumerAffairs decision guide

Live agent
Read Author Review

Provides general pest treatments but specializes in rodent, termite and flying insect control. Free onsite inspections and quotes are provided. Immediate treatment is available.

Chat with a ConsumerAffairs decision guide

Live agent
Read Author Review

Provides immediate help, effective treatments and long-term prevention for residential and commercial properties. Bed bug services start at $225 plus tax, per room.

Chat with a ConsumerAffairs decision guide

Live agent
Read Author Review

Offers comprehensive year-round pest control and emergency extermination services. Backed by a 100% money-back guarantee. Unlimited free service calls are standard with annual contracts.

Chat with a ConsumerAffairs decision guide

Live agent
Read Author Review

Provides residential and commercial pest management. A pest management program covers your home for one year and includes initial treatment, three quarterly exterior follow-ups and free return service calls if needed.

Chat with a ConsumerAffairs decision guide

Live agent
Read Author Review

Specializes in removal of yellow jacket nests, bee hives, wasp nests and hornet nests. 24/7 rapid response treatments available.

Chat with a ConsumerAffairs decision guide

Live agent
Read Author Review

Offers one-time treatments starting at $199.99. Protection plans range from $149.99 to $179.99 for the first treatment and $99.99 per quarter thereafter. Return visits between treatments are free.

Chat with a ConsumerAffairs decision guide

Live agent
Read Author Review

Choose from three year-round protection plans starting at $36 a month after initial service. Targeted treatment is available for bed bugs and termites. Seasonal mosquito and tick defense are also available.

Chat with a ConsumerAffairs decision guide

Live agent

Common pests in Pittsburgh
Pittsburgh has many of the same pest problems as other metropolitan cities. In outlying areas of Western Pennsylvania, subterranean termites thrive and regularly swarm from March through May. Most recently, Pittsburgh has fallen victim to the resurgence of bed bugs, the rise of stink bugs and a spotted lanternfly threat. In suburban areas, additional unwanted guests include mice and ants. Moreover, cockroaches and flies persist at restaurants and other food service establishments.
Deer mice: Deer mice prefer living outdoors, but can be found in cellars, attics and crawl spaces in heavily wooded areas. They carry hantavirus, a severe, sometimes fatal respiratory disease spread by breathing dust or eating food contaminated by feces and urine.
House mice: House mice frequent old or dilapidated structures with cracks, crevices and roof gaps, looking for warm air when it starts to get cold. Often found in the city's commercial dining areas, house mice are also prevalent in areas surrounding major construction zones.
Carpet beetles: In residential areas in and around Pittsburgh, the carpet beetle is a familiar uninvited guest most common in spring. They can damage carpet, clothing, household fabrics and dried food products like pasta, cereal and nuts. They're attracted to flowering plants and light, and because they're small, they can easily fly in through broken screens. Carpet beetles don't bite, but they can cause allergic reactions.
Japanese beetles: Japanese beetles, a recurring summer pest, can be found in residential areas where they feed on grass and ornamental plants. Homeowners are encouraged to treat their lawns and gardens to ward them off. They can also be handpicked from plants and disposed of in a sealed plastic bag, or captured in beetle traps, ideally placed away from plants and gardens.
Water bugs: Oriental cockroaches — sometimes called "water bugs" — are found in and around drains and sewer pipes due to their need for water. In homes and businesses, they can be found in damp, dark places, like basements and crawl spaces. They often crawl up drain pipes to gain access to homes.
German cockroaches: German cockroaches are one of the smaller species of cockroach. Although they possess long wings, German cockroaches don't often fly. Usually, they're hitchhikers and brought into homes in boxes or used furniture or appliances. They'll feed on any food — even pet food — as well as paper, toothpaste and glue.
American cockroaches: The American cockroach is the largest and most common of the three. They have wings that fly short distances. They often fly or crawl their way in at night, since they're drawn to light. They feed on starches, such as plant leaves, paper, cardboard and pet food. However, they'll also eat anything they come across, including human hair and fingernail clippings.
Bed bugs: According to the Allegheny County Health Department, more than half of apartments adjacent to infested apartments are also infested with bed bugs. Furthermore, most residents with infestations are unaware of an infestation. Bed bugs painlessly bite and feed on human blood during the night, leaving behind itchy red bumps on the skin. They can infest single-family homes in less than three months and cause mass infestation just was quickly in apartments and condominiums.
Ants: In the Pittsburgh region, the four common types are odorous house ants, carpenter ants, pavement ants and acrobat ants. True to their name, odorous house ants emit a rotten smell when crushed or threatened. Carpenter and pavement ants can cause severe structural damage. Acrobat ants occupy previously used tunnel systems created by other ants or termites and can strip the insulation off of wires while foraging for food.
Flies: Houseflies, fruit flies and drain flies are common and problematic in commercial zones where food storage, production and consumption takes place. An excessive fly population gives rise to public health concerns because flies are known to carry over 100 pathogens that can cause disease — including salmonella, cholera and E. coli.
Termites: Pittsburgh is home to the most destructive of all termites — the subterranean termite. These termites are most damaging to wood and can cause significant damage to buildings of all types. It's estimated they cause approximately $5 billion in property damage across the U.S. each year. Moreover, Pittsburgh ranks among the top 20 cities nationwide with the most termite-related service calls.
For more information on local pests and pest control, the Allegheny County Health Department provides resources on bed bugs and rodents. The Penn State Department of Entomology also has fact sheets and other materials on nearly every pest found in the area.
Pittsburgh pest control FAQ
How much does pest control cost in Pittsburgh?

Pest control in Pittsburgh starts at about $200, whether it's a one-time treatment or initial spray. Ongoing contracts can average about $100 a quarter for homeowners. Businesses are likely to pay more and receive services monthly or semi-regularly. Cost depends mainly on the type and severity of your infestation, and square footage is also a factor. For example, a high-rise apartment complex probably pays more for routine service than a small corner store.
Are stink bugs harmful?

No. Stink bugs can't bite or sting. They give off a nasty chemical smell when threatened, but it's not toxic. On rare occasions, they may cause allergies to flare. They are, however, an agricultural pest and can cause damage to plants and crops.
Where do stink bugs hide?

Stink bugs like to hide in places that go undisturbed, like cracks, crevices, walls, attics and the folds in drapes and blinds. When a furnace kicks on or spring arrives, they venture out and fly toward a light source.
What attracts mice into a house?

Mice are looking for food, warmth, and shelter as well as a safe breeding ground. Holes where utility wires come in and chimneys provide them with access. They're also attracted to open trash cans, compost bins and gardens close to your home.
What attracts centipedes?

Moist soil in shaded outdoor areas is extremely inviting to centipedes. They also like rocks, logs and other objects left on top of grass, like children's toys. Also, since they're predators, the more bugs you have in your yard, the more likely they are to be there feeding on them.
Do silverfish bugs bite?

No, silverfish teeth are not sturdy enough to penetrate human skin. Centipede bites are often mistakenly attributed to silverfish. However, silverfish do bite the surface of their food sources, which include wallpaper, fabric, dead skin cells, dust and dead insects.
Are clover mites harmful?

No, clover mites harmless to humans and animals — they don't bite, sting or spread disease. Clover mites do, however, multiply quickly and leave a red stain when squashed. They also feed on grass and can damage well-tended and regularly fertilized lawns, frustrating gardeners.
Are spotted lanternflies dangerous?

Yes. In Pennsylvania, state officials have deemed the insect a threat to regional crops, citing grape, tree fruit, hardwood and nursery industries to be at risk. The spotted lanternfly feeds on more than 70 types of plants, including crops such as grapes, apples, hops, walnuts and other hardwood trees. The state department of agriculture requests sightings to be reported

online

or by calling 1-888-4BADFLY.
Thanks for subscribing.
You have successfully subscribed to our newsletter! Enjoy reading our tips and recommendations.
Pittsburgh pest control company information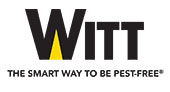 Witt Pest Management offers comprehensive residential and commercial pest control with same-day service. The company specializes in bed bug detection and treatment, termite treatments, plus mosquito and tick defense. Preventative and one-time individual pest services are also available.
Address: 3351 Bigelow Blvd., Pittsburgh, PA 15219
Phone number: (412) 681-1900
Hours of operation: M - F: 7am - 9pm; Sat: 8am - 7pm; Sun: 8am - 5pm
Website: wittpm.com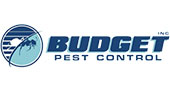 Budget Pest Control provides 24-hour pest control and animal removal. Customers receive a free quote following consultation. Financing is available for qualified applicants. Custom residential and business insulation services also provided.
Address: 3801 McKnight East Drive, Pittsburgh, PA 15237
Phone number: (888)-898-9908
Hours of operation: 24/7
Website: budgetpestcontrolpgh.com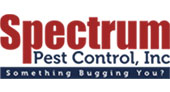 Spectrum Pest Control specializes in common Pittsburgh pests like bees, wasps, stink bugs, spiders, cockroaches, rats and mice. Pest control programs start with an inspection to evaluate entry points. After treatment, technicians check back to examine for re-infestations. Customers receive a free quote following consultation.
Address: 410 Oliver Ave., Pittsburgh, PA 15219
Phone number: (412) 227-8770
Hours of operation: M - F: 9am - 5pm; Sat - Sun: 9am - 12pm
Website: spectrumpestcontrolinc.com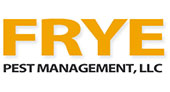 Frye Pest Management specializes in treatments for ants, termites, bed bugs, mosquitoes, ticks, stinging insects, spiders and more. Services include insect and rodent control, ongoing maintenance, exterior treatment, green options and removals. Termite insurance is available for homeowners. Customers receive a free consultation and price quote.
Address: 105 Rancindin Dr., Butler, PA 16002
Phone number: (724) 826–0822
Hours of operation: M - F: 8am - 6pm; Sat: 8am - 12 pm
Website: fryepestmanagement.com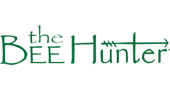 The Bee Hunter exclusively removes stinging insects, such as bees, wasps and hornets, in the Pittsburgh region. Prices vary depending on the services needed and are determined after a one-on-one consultation. Work is guaranteed and materials used are pet-friendly.
Address: 1275 Penn Ave., Pittsburgh, PA 15221
Phone number: (412) 965-2448
Hours of operation: M - Sun: 12 am- 11:30pm
Website: thebeehunter.com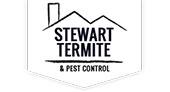 Stewart Termite and Pest Control specialize in treatments for termites, ants, bees, and rodents, plus bed bug detection and removal and cockroach extermination. Free estimates are provided. Products used are environmentally friendly.
Address: 5 Franklin St., Pittsburgh, PA 15209
Phone number: (800) 953-3464
Hours of operation: 24/7
Website: stewarttermiteandpestcontrol.com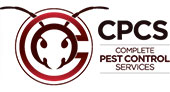 Complete Pest Control Services (CPCS), provides the area with personalized, 24-hour residential, commercial and industrial pest control solutions. Homeowners do not need to enter into a contract. Pre-priced specials are listed online.
Address: 310 Chickasaw Ave., Pittsburgh, PA 15237
Phone number: (412) 318-4547
Hours of operation: 24/7
Website: completepestcontrolservices.com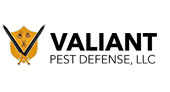 Valiant Pest Defense offers 24-hour rodent and insect control throughout western Pennsylvania. Homeowners can opt for a treatment with a 90-day warranty or year-long home protection plan with a money-back guarantee. Pre-priced specials and discounts are listed online.
Address: 2084 Aldergrove Drive, Allison Park, PA 15101
Phone number: (724) 624-8044
Hours of operation: 24/7
Website: valiantpest.com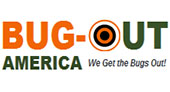 Bug Out America provides discreet pest management to homes and commercial properties. Upon request, technicians arrive in unmarked vehicles. Work is guaranteed. Products are safe for households with children and pets.
Address: 5192 Priscilla Drive, in Bethel Park, PA 15102
Phone number: (412) 833-6152
Hours of operation: Call for hours
Website: bugoutamerica.com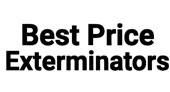 Best Price Exterminators offers residential and commercial pest control services in Pittsburgh and all surrounding areas. Evening, weekend and emergency appointments are available. No contracts or monthly stops required. Price provided after consultation.
Address: 181 Zang Way, Pittsburgh, PA 15212
Phone number: (412) 417-9895
Hours of operation: M - Sun: 8am - 6pm
Website: pittsburghpestcontrolservices.com
Comparing
×
You're signed up
We'll start sending you the news you need delivered straight to you. We value your privacy. Unsubscribe easily.