Find the Best Pest Control in Albuquerque, NM

Top 11 Albuquerque Pest Control Companies

Accredited Partner

Terminix
Read 11,402 Reviews

Leader in pest control services. Offers customized pest protection for residential and commercial dwellings. Free inspection and 100% satisfaction guarantee included. Seasonal treatment plans available.

Call Now Toll Free

(855) 722-0329

AAA Organic Pest Control
Read Author Review

Offers green and effective pest control for many types of common bugs and rodents in homes and businesses. Book online for a free quote and 20% off the first service.

Bugman Inc.
Read Author Review

Offers reliable treatments for spiders, centipedes, roaches, ants, bed bugs, wasps, bees, termites and other wood-destroying insects. Provides removal services for mice, rats, birds, gophers and voles, plus tree pests and fungi.

Davis Termite & Pest Control
Read Author Review

Provides termite inspections and treatments as well as residential pest control for common insects and scorpions. Commercial services available for restaurants, warehouses, supermarkets and schools.

Eagle Eye Exterminating
Read Author Review

Specializes in affordable termite and dry rot inspections and treatments. Inspections required for pigeon, gopher and rodent treatments. Pest control services start at $50. Same-day appointments are available.

Essential Pest Management
Read Author Review

Provides free pest inspections with initial services starting at $62.50. Offers customized one-time or recurring treatment plans for common vermin such as spiders, bed bugs, scorpions and rodents.

Greenway Pest Solutions
Read Author Review

Specializes in four-point treatment plans to identify and treat residential homes with integrated pest management (IPM) techniques. Provides commercial extermination services for all common New Mexico pests.

Hadlow Pest Solutions
Read Author Review

Specializes in effective removal of bed bugs, ants, rats and bats from residential properties. Offers wildlife removal and weed control services.

Harmony Pest Management
Read Author Review

Specializes in natural and organic pest management for termites, bed bugs and ants. Provides humane wildlife removal services. Offers quarterly residential pest control services.

Pest Defense Solutions
Read Author Review

Provides free home inspections to identify pest or rodent issues. Specializes in eco-friendly solutions for fast pest removal. Services available for residential, commercial and construction pest control.

Preventive Pest Control Albuquerque
Read Author Review

Specializes in pest control prevention techniques for cockroaches, scorpions, termites and rodents with a 100% satisfaction guarantee. Weed and lawn care service also available.

About common pests in Albuquerque
Almost every region has termites and bed bugs, but a variety of pests thrive in Albuquerque's arid, desert climate. Some common pests Albuquerque residents deal with include:
Termites
Bed bugs
Cockroaches
Ants
Moths
Mosquitoes
Scorpions
Snakes
Wasps
Centipedes
Some of these pests, such as mosquitoes, carry diseases harmful to humans. The New Mexico Department of Health takes an aggressive stance on spraying for mosquitoes, and the City of Albuquerque implements preventative measures to keep people safe from disease-transmitting pests. 
Scorpions caused
4 deaths in the U.S.
in the past 11 years
Scorpions, centipedes and wasps invade area homes all year long. Carpenter ants and harvester ants tend to swarm in the summer and nest under houses in the winter. Fire ants are also common in Albuquerque, and their bites are extremely painful. These ants like disrupted soil, so newly developed neighborhoods such as Sawmill, South Valley and Rio Rancho often see more fire ants than other areas. Moths can be an issue during unusually wet weather, and very few treatments get rid of them. Prevention is essential, and houses need to be sealed to prevent moths from entering.
Homeowners looking for Albuquerque pest control should focus on recurring services that allow for frequent and seasonal treatments. A routine pest control service that inspects and treats your home regularly is the best defense against insects such as ants, roaches and spiders. One-time fumigation or extermination services are necessary from time to time, but preventative pest control reduces the need for extensive treatments.
Albuquerque pest control FAQ
How common are termites?

Albuquerque's warm climate is attractive to drywood and subterranean termites. Eastern subterranean termites, western drywood termites, arid-land subterranean termites and Formosan termites are particularly common.

How much does a termite inspection cost in Albuquerque?

A termite inspection is often free for customers who already work with pest control companies. Otherwise, a pre-treatment inspection typically starts at $50 to $75.

What is a tarantula hawk?

A tarantula hawk is a blue wasp with orange wings and long legs. These wasps eat spiders, including tarantulas. The sting of a tarantula hawk is painful, but they don't usually bother humans unless provoked.

Where do tarantula hawks live?

Tarantula hawks live in the Southwestern U.S., including Albuquerque. They are solitary and are often found digging under the soil and residing in the holes or burrows created by other animals and insects. They do not make nests or live in colonies.

Are silverfish common in houses?

No, silverfish are not common in Albuquerque, but they are occasional pesky visitors. Silverfish are small and fast, which makes them easy to miss when you're looking for bugs.

What are the different types of mosquitoes in Albuquerque?

More than 60 types of mosquitoes reside in New Mexico, including Anopheles, which can carry malaria. Recently, Aedes aegypti mosquitoes, which carry Zika virus, were found in the Rio Grande bosque area of Albuquerque. It's essential to use an experienced pest control company to take preventative measures against mosquitoes to protect your health.

What spiders are in north-central New Mexico?

North-central New Mexico is home to the western black widow spider and five species of recluse spiders. The tarantula is also common in and around Albuquerque. Other common spiders found in this region include the yellow sac spider, wolf spider and pumpkin spider.

Are there snakes in Albuquerque, New Mexico?

Yes. Rattlesnakes and coral snakes are common in Albuquerque. Water snakes and rat snakes are less common but also live in the area. Snakes in Albuquerque are most likely to bite between April and October when they are breeding.

Does Albuquerque have scorpions?

Yes, there are scorpions in Albuquerque, but most of them aren't dangerous to people. The bark scorpion is the only species in the area that's potentially deadly to humans. Most pest control companies in New Mexico treat scorpions.

How much does bed bug treatment cost in Albuquerque?

Bed bug treatment in Albuquerque costs between $300 and $2,500, depending on the size of your home and the infestation's severity. If you have a recurring pest control contract in place, the company may give you a discount on bed bug treatment extermination.
Thank you, you have successfully subscribed to our newsletter!
Albuquerque pest control company information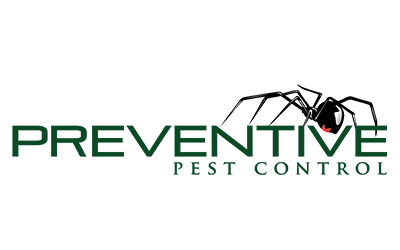 Preventive Pest Control provides general pest removal and prevention. The company also provides termite control. Preventive Pest Control offers a satisfaction guarantee, and its initial service costs $149. After the first cleanout of bugs and pests, customers can enroll in an ongoing service plan. Technicians identify pests, treat the property and implement preventative measures to keep pests from coming back. Customers are provided with access to an online portal to help manage communication and scheduling.
Service areas: Albuquerque, Rio Rancho, Bernalillo, Corrales, Peralta, Bosque Farms, Los Lunas, Belen, Los Chavez, Placitas, Edgewood, Carnuel, Sandia Park, Tijeras, Moriarty, Santa Fe, Algodones, Cedar Crest, Isleta, Los Ranchos de Albuquerque, Rio Communities and Sedillo
Address: 5130 Second St. NW, Albuquerque, NM 87107
Phone number: (505) 792-8380
Hours: Mon - Fri: 8am - 5pm; Sat: 8am - 12pm
Website: preventivepestcontrol.com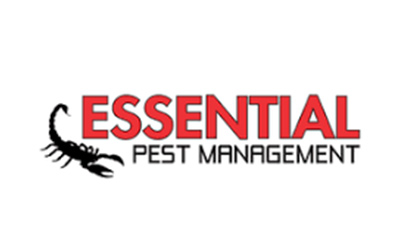 Essential Pest Management focuses on safety and uses environmentally friendly products and strategies that aren't harmful to people, pets or plants. The company offers fast and reliable service for home interiors and exteriors. Services include inspections, evaluations, pest removal and customized treatment plans. Essential Pest Management also offers one-time and routine pest control maintenance. The initial service removes any ants, roaches, stinging insects, bed bugs or rodents. Same-day service is available for emergencies. The locally owned and operated business has served Albuquerque for 38 years.
Service areas: Albuquerque
Address: 11903 Eagle Rock Ave. NE, Albuquerque, NM 87122
Phone: (505) 900-1322
Hours: Mon - Fri: 7:30AM - 5PM
Website: abqexterminator.com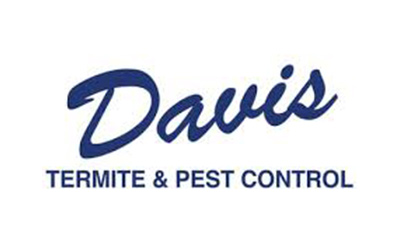 Davis Termite & Pest Control specializes in termite extermination, but it also treats residential and commercial properties for flies, ants, spiders, cockroaches, scorpions and other intruders. The company's regular maintenance program provides ongoing service to ensure insects don't find new ways to survive in and around your home. Davis Termite & Pest Control's services are guaranteed, and customers with a recurring maintenance plan can call any time between scheduled treatments for help. Pre- and post-construction termite control is available for new housing developments.
Service areas: Greater Albuquerque area
Address: PO Box 14893, Albuquerque, NM 87191
Phone: (505) 293-0511
Hours: Mon - Fri: 8am - 5pm
Website: davispestcontrolnm.com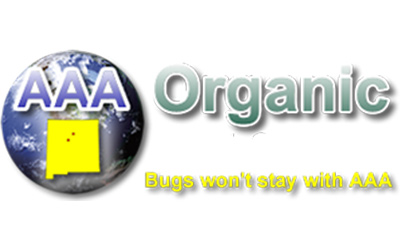 AAA Organic Pest Control offers environmentally friendly products and nontoxic treatments. The company uses pest control formulas with active ingredients such as mint, rosemary, thyme, boric acid and diatomaceous earth. It gives free quotes over the phone and free initial inspections for commercial customers. AAA Organic Pest Control treats and prevents spiders, ants, crawling bugs, flying insects and rodents. Its products are biodegradable and low-odor. In Albuquerque, technicians respond to calls within 24 hours. AAA Organic has been in Albuquerque since 1940.
Service areas: Albuquerque, Santa Fe and Rio Rancho
Address: 8345 Corona Loop NE, Albuquerque, NM 87113
Phone: (505) 262-1622
Hours: Mon - Fri: 9am - 5pm
Website: aaaorganicpestcontrolnm.com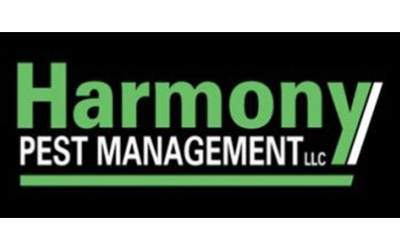 Harmony Pest Management offers free estimates. The company specializes in bed bugs, termites and wildlife removal, and it also removes gophers, treats bees and provides preventative cockroach treatments. It uses organic, environmentally-friendly products and provides live trapping services for unwanted birds and animals. Residential services include weekly or monthly treatment schedules. Using an integrated pest management (IPM) system, the company employs natural solutions first and uses pesticides only when necessary to deliver long-term results.
Service areas: Albuquerque, Santa Fe, Rio Rancho, Corrales, West Side, Tijeras, Edgewood, Moriarty, Paako, Belen and Los Lunas
Address: 11804 La Charles Ave. NE, Albuquerque, NM 87111
Phone: (505) 975-2926
Hours: Mon - Fri: 7am - 5pm; Sat: 9am - 1pm; Sun: 10am - 1pm
Website: harmonypest.com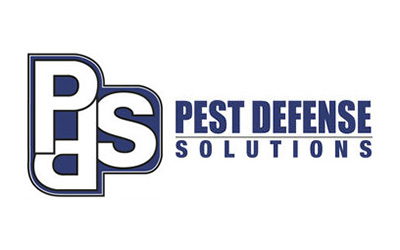 Pest Defense Solutions offers free quotes and free home inspections. The company uses organic products to treat bed bugs, ants, roaches, termites and rodents, and it offers discounts to customers enrolled in a routine defense plan. Pest Defense Solutions includes a 100% satisfaction guarantee with every service. The company's technicians are licensed, insured and highly trained. In addition to controlling pests, the business also treats weeds that can attract bugs and insects.
Service areas: Albuquerque
Address: 9670 Eagle Ranch Road NW, Albuquerque, NM 87114
Phone: (505) 705-1574
Hours: Mon - Fri: 8am - 5pm; Sat: 8am - 12pm
Website: pestdefensesolutions.com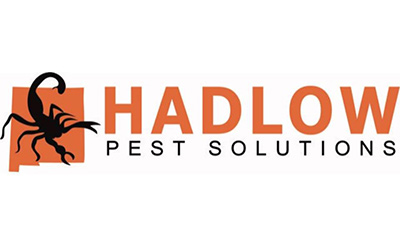 Hadlow Pest Solutions is based in East Albuquerque and provides local pest control to communities north of the city, including Santa Fe. The company offers bird control, wildlife removal and extermination of ants, bed bugs and roaches. Its employees also remove and prevent fleas. The team specializes in inspecting and treating crawl spaces and attics. Preventative services are available with a recurring service plan, and eco-friendly products are used to treat pests. Hadlow Pest Solutions' owner is a certified entomologist.
Service areas: Albuquerque, Santa Fe and Rio Rancho
Address: Albuquerque, NM 87112
Phone: (505) 340-5048
Hours: Mon - Fri: 8am - 6pm; Sat: 8am - 4pm
Website: hadlowpestsolutions.com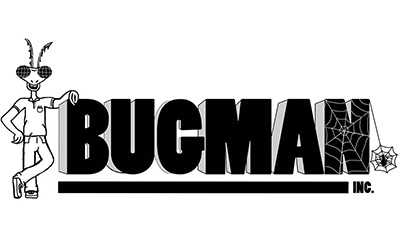 Bugman is a licensed business that uses environmentally friendly products when treating for pests. The company's removal methods are EPA-certified, and it provides free estimates and a satisfaction guarantee. Bugman offers a long list of treatment and prevention services. It eliminates a wide variety of pests, including spiders, centipedes, roaches, ants, bed bugs, wasps, bees, termites, wood-destroying insects, mice, rats, birds, gophers, voles, tree pests and fungus.
Service areas: Albuquerque, Santa Fe, Los Alamos, White Rock, Espanola, Taos, Pecos, Albuquerque, Bernalillo and Rio Rancho
Address: 6800 Vista Del Norte, Albuquerque, NM 87113
Phone: (505) 690-5933
Hours: Mon - Fri: 8am - 5pm
Website: www.bugmannm.com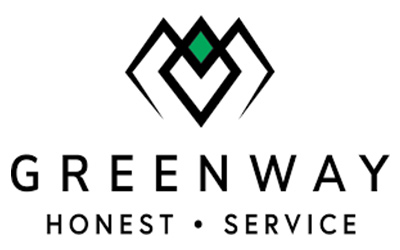 Greenway Pest Solutions uses a four-point identification and treatment process. The company uses integrated pest management (IPM) techniques to ensure insects and rodents are removed in nontoxic, environmentally friendly ways. Greenway technicians only use pesticides when absolutely necessary. The business treats and prevents spiders, ants, termites, roaches, bed bugs, scorpions and rodents. Its technicians treat the home's interior and exterior, including window eaves and foundations. Recurring service plans are available, and all work comes with a warranty.
Service areas: Albuquerque
Address: 2520 Jefferson St. NE, Ste. E, Albuquerque, NM 87110
Phone: (505) 278-8899
Hours: Mon - Fri: 9am - 5pm
Website: greenwaypestnm.com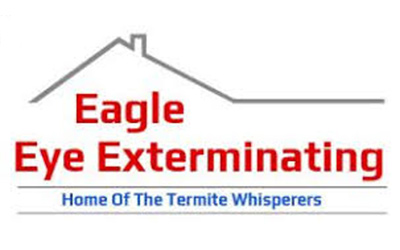 Eagle Eye Exterminating is a licensed and insured business that offers a one-year warranty on all inspection and treatment services. The company offers same-day services, and Saturday appointments are available upon request. Prices start at $45, and a termite inspection is $80. While specializing in termite treatment, Eagle Eye Exterminating also inspects for and treats other insects and rodents. Customers can schedule appointments online or by phone.
Service areas: Albuquerque, Rio Rancho, Los Lunas, Santa Fe and East Mountains
Address: 6375 Camino De Paz NW, Albuquerque, NM 87120
Phone: (505) 867-9666
Hours: Mon - Fri: 9am - 5pm; Sat: 9am - 3pm
Website: www.eagleeyeexterminating1.com
You're signed up
We'll start sending you the news you need delivered straight to you. We value your privacy. Unsubscribe easily.