Find the Best Pest Control in Atlanta, GA

Top 12 Atlanta Pest Control Companies

Accredited Partner

Terminix
Read 11,402 Reviews

Leader in pest control services. Offers customized pest protection for residential and commercial dwellings. Free inspection and 100% satisfaction guarantee included. Seasonal treatment plans available.

Call Now Toll Free

(855) 722-0329

Breda Pest
Read Author Review

Specializes in safe, effective mosquito control that doesn't damage flowers, vegetable gardens or fruit-bearing trees and bushes. Eliminates termites, mosquitoes and other common pests.

Bug Out
Read Author Review

Specializes in termite and mosquito control services in addition to general pest control. Schedule total home pest evaluations online.

Healthy Home Termite & Pest Control
Read Author Review

Offers traditional pest control or eco-friendly options that won't harm adults, children, pets or house plants. Seals home's access points with custom metal flashing.

Kuma Pest Control
Read Author Review

Eliminates rodents, cockroaches, ants, bed bugs, fleas, mites, spiders, mosquitoes and ticks. Prices start at around $55.

MayDay Pest Control
Read Author Review

Provides guaranteed pest services for spiders, cockroaches and ants, plus termite treatment and wildlife control. Offers quarterly pest control services.

Monitor Pest Control
Read Author Review

Offers commercial and residential pest control for cockroaches, orb spiders, ants, mosquitoes, moles, ticks, termites, stink bugs, springtails, silverfish, rats and paper wasps.

North Fulton Pest Solutions
Read Author Review

Specializes in residential pest control and treatment for termites and mosquitoes. Offers wildlife removal, gutter protection and insulation services. Provides free estimates over the phone and discounts when you book online.

Northwest Pest Control
Read Author Review

Specializes in green pest control for termites and mosquitoes. Provides lawn care and wildlife removal for snakes, rodents, squirrels, raccoons and birds. Services commercial and residential properties.

On Target Pest Control
Read Author Review

Uses environmentally safe methods to control ants, roaches, spiders and mosquitoes. Provides treatments for bed bugs, ticks, wasps, crickets, rats, mice, fleas and flies.

Peachtree Pest Control
Read Author Review

Offers weekly, monthly, quarterly and one-time treatment plans for pest, termite and wildlife control. No long-term contract required. Guarantees work with warranty protection.

Zone Pest Solutions
Read Author Review

Provides insect, termite and mosquito control. Offers recurring services for ant, roach, spider, cricket, millipede and scorpion control.

Common bugs in Atlanta
Atlanta's heat and humidity create the perfect environment for a variety of friendly and unfriendly insects, including:
Ants: Georgia has over 100 different species of ants, but Atlanta homeowners should only worry about three of them: Argentine, fire and carpenter ants. Argentine ants are the most common of the three, but fire ants are the most unwelcome because of their painful sting. Carpenter ants are the biggest ants found in the state, and they thrive in damp areas around dishwashers, bathtubs, door frames and crawl spaces.
Cockroaches: American cockroaches, also called palmetto bugs in the South, spread germs and disease as they scurry from room to room. Cockroach infestations peak during the summer as the insects find their way indoors in search of food, warm air and water.
Bed bugs: Bed bugs are tiny, brown, oval insects that thrive on the blood of people or animals. They typically enter homes inside clothing or furniture. Bed bugs are a nuisance but, fortunately, don't transmit diseases.
Termites: Termites most frequently create problems in Atlanta during the spring when new colonies form due to the warmer temperatures and rainfall. Termites next to a house's foundation or near porches and patios likely indicate an infestation. "Mud" tubes extending over foundation walls, supports and floor joists are also a bad sign. Termites don't harm people, but they can do thousands of dollars of structural damage to homes and businesses.
Stinging insects: Hornets, yellow jackets and wasps are prevalent throughout Georgia. They build nests in attics and walls, under eaves and in tree branches. The stinger injects venom and can be very painful. Insect stings are sometimes life-threatening for those with allergies.
Spiders: Georgia's subtropical climate and humidity is an ideal environment for many species of spiders, but only two of them are harmful to people: the black widow and the brown recluse. Brown recluse spiders often hide in closets, attics and crawl spaces. They only bite when provoked, but their bites require medical attention. Black widow spiders sometimes hide in piles of wood or leaves, mailboxes and shoes. Their bites can have severe symptoms but are rarely fatal if promptly treated. Orb spiders are also common in Atlanta — they aren't dangerous to people, but their webs can be a nuisance.
Boxelder bugs: Boxelder bugs in Georgia are dark brown with red wings and red markings on their abdomen. They aren't dangerous but can be a nuisance, especially if you have trees near your home
Flies: Fruit flies and houseflies are common in Middle Georgia. Most people consider flies a nuisance pest, but they can spread bacteria and contaminate food.
Centipedes: Centipedes in Georgia can grow up to 5 inches long and usually appear yellow, brown or reddish-brown. Because centipedes tend to eat other pests, their presence often indicates a more significant infestation of spiders, roaches or pill bugs.
Chiggers: Chigger season is from midsummer until the first hard freeze, usually in late fall. Their bites aren't often dangerous to people unless the person has an allergic reaction. Chiggers like shaded areas with high humidity, and they don't like sunlight. Near Atlanta, chiggers commonly live in decaying pine stumps and leaf litter.
Homeowners in Metro Atlanta and surrounding suburbs should call a professional exterminator to handle infestations that can't be removed with do-it-yourself remedies. Before hiring a pest control service, be sure the company complies with all state rules and regulations. The Georgia Department of Agriculture's website can help you learn more about pest control and make an informed decision.
Atlanta pest control FAQ
What are palmetto bugs?

Palmetto bug is another name for the American cockroach. Palmetto bugs have large wings and are attracted to anything damp and decaying.

What does a stink bug look like?

Stink bugs have triangular or elliptical shaped bodies, six legs and antennae. Green stink bugs are most common in the Southeast, but brown stink bugs are also prevalent.

What does a stink bug smell like?

The foul-smelling liquid a stink bug expels when predators attack them has been compared to burning tires, a skunk's scent and the pungent herb cilantro.

Where are kissing bugs found?

Kissing bugs (also known as triatomine bugs) live in the American South, Mexico and as far south as Argentina. They're found in rocky structures beneath porches, under cement and in piles of rock, wood or brush. They commonly populate areas near rodent nests and outdoor pet kennels, including dog houses and chicken coops.

Are all centipedes poisonous?

Centipedes are technically venomous because they inject their toxins through a bite — poisonous creatures transfer toxins when eaten. Larger centipede bites are painful but rarely dangerous to humans.

What kind of rats live in Atlanta?

Two kinds of rats live in Atlanta: roof rats and Norway rats. Roof rats are brown or black and like to nest in attics, trees and power lines. Norway rats are larger, lighter in color and known for burrowing.

How long do chigger bites last?

Chigger bites last for about a week. Luckily, unlike some other Georgia bugs that bite, chiggers don't transmit diseases. Other than calamine lotion, no treatment is required.
Thank you, you have successfully subscribed to our newsletter!
Atlanta pest control company information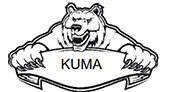 Kuma Pest Control specializes in general pest control services for common Atlanta bugs and rodents. The company also installs attic and crawl space insulation. Kuma is a locally owned pest control company founded by a former Terminix employee. Kuma Pest Control provides affordable pest control services with financing options, and it accepts payment via Venmo.
Service areas: Metro Atlanta, Cobb and Gwinnett counties
Address: 930 New Hope Road, Ste. 11-190, Lawrenceville, GA 30087
Phone: (404) 839-4883
Hours: Mon - Fri: 8am - 5pm
Website: kumapestcontrol.com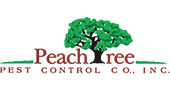 Peachtree Pest Control offers four tiers of monthly plans starting at $27. The company works with customers to devise a plan that addresses one or more types of pest control. Peachtree Pest Control is locally owned and operated and has expert knowledge of Atlanta insects and rodents.
Service areas: Atlanta, Fayetteville, Gwinnett, Lake Oconee, Marietta, Newnan, Peachtree City, Rome, Roswell, Alpharetta and Suwanee
Address: 326 Brogdon Road, Suwanee, GA 30024
Phone: (770) 931-9099
Hours: Mon - Fri: 8am - 5pm
Website: Website: peachtreepestcontrol.com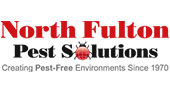 North Fulton Pest Solutions uses baits, monitoring devices and green pest solutions to control pests and infestations. The company provides coupons and special offers on its website, and customers can request an estimate and pay online. This third-generation pest control company has been serving the Atlanta area for more than 40 years.
Service areas: Alpharetta, Dunwoody, Duluth, Cumming, Johns Creek, Marietta, Milton, Roswell and Sandy Springs
Address: Atlanta and Alpharetta
Phone: (770) 285-8726 and (770) 475-7419
Hours: Mon - Fri: 7am - 5:30pm
Website: northfultonexterminating.com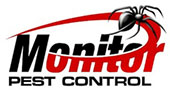 Monitor Pest Control focuses on the maintenance and preventive treatments for residential and commercial properties. Its technicians spend up to four hours at an individual home making sure pests are eliminated. Monitor also has a yearly inspection and service program. Customers praise Monitor Pest Control technicians' quick response to service requests and availability on short notice.
Service areas: Atlanta and surrounding communities including Sugar Hill, Buford, Cumming, Suwanee, Johns Creek, Marietta, Roswell and Alpharetta
Address: 2626 Peachtree Road NW, Unit 902, Atlanta, GA 30305
Phone: (404) 848-1508
Hours: Mon - Sat: 7:30am - 6pm
Website: monitorpest.com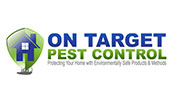 On Target Pest Control uses a three-point system to identify and locate the sources of pest problems and eliminate access points using a unique HEPA filtration system. Homeowners can fill out an online form to request a free consultation. The company's website has information and tips for Atlanta residents to protect their homes from new and recurring infestations.
Service areas: Metro Atlanta
Address: 312 E. Pharr Road, Decatur, GA 30030
Phone: (404) 502-9490
Hours: Mon - Fri: 8am - 5:30pm
Website: ontargetpestcontrol.com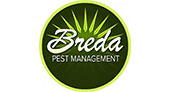 Breda Pest uses cutting-edge technology, including infrared technology and other techniques that require specially trained technicians. Breda offers free consultations, online bill payments and flexible appointments with a dedicated technician who will always be the one to service your home. Breda Pest is one of Georgia's largest pest control companies and has more than 60 employees in the field every day.
Service areas: Barrow, Cherokee, Clarke, Clayton, Cobb, Dekalb, Douglas, Forsyth, Fulton, Gwinnett, Hall, Henry, Jackson, Morgan, Newton, Oconee, Rockdale and Walton counties
Address: 742 Athens Highway, Loganville, GA 30052
Phone: (770) 466-6700
Hours: Mon - Fri: 8am - 5pm
Website: bredapest.com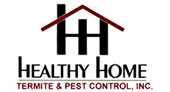 Healthy Home offers personalized, eco-friendly service for termite, mosquito and wildlife control. The company's expert technicians update their skills regularly through the Georgia Pest Control Association. Healthy Home also provides real estate and commercial pest control services.
Service areas: Metro Atlanta, including Acworth, Alpharetta, Cartersville, Dallas, Marietta, Roswell and the surrounding areas
Address: 4461 Bretton Court NW, #200, Acworth, GA 30101
Phone: (770) 505-9040
Hours: Mon - Fri: 9am - 5pm
Website: pestzone.net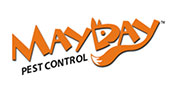 MayDay's trained wildlife technicians inspect and seal a home's entire roofline to prevent rodents and pests from entering. The company offers quarterly pest control services and promises a permanent solution. If the infestation recurs, its employees provide additional treatments free of charge until the problem is solved. Homeowners can request a free estimate online.
Service areas: Metro Atlanta, Bartow, Cherokee, Clayton, Cobb, Coweta, Dekalb, Douglas, Fayette, Forsyth, Fulton (north & south sides), Gwinnett, Hall, Henry, Paulding and Rockdale
Address: 1010 Huntcliff Trace, Atlanta, GA 30350
Phone: (770) 592-0331
Hours: Mon - Fri: 9am - 4pm
Website: maydaypestservices.com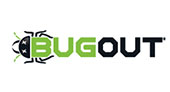 Bug Out technicians have years of experience with the types of pests Georgia homeowners commonly encounter. Customers can select from eco-friendly pest management solutions for common Atlanta pests or focused treatments for termites. The family-owned business has more than 50 years of experience in the industry and offers termite, pest control and moisture control services throughout Georgia.
Service areas: Atlanta, Buford, Marietta, Cumming and McDonough
Address: 4025 Pleasantdale Road, Ste. 425, Atlanta, GA 30340
Phone: (770) 458-3137
Hours: Mon - Fri: 8am - 5pm; Sat - Sun: 8am - 12pm
Website: bugoutservice.com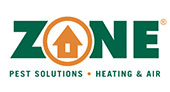 Zone Pest Solutions uses eco-safe and effective products to combat termites, mosquitoes and other common pests in North Georgia. The company offers free, no-obligation quotes online and is open on weekends. Zone Pest Solutions also has online bill pay and financing options.
Service areas: Atlanta, Buford, Cumming, Kennesaw and Hoschton areas
Address: 4575 Angelo Drive NE, Atlanta, GA 30319
Phone: (770) 237-3244
Hours: Mon - Fri: 8am - 6pm; Sat - Sun: 8am - 5pm
Website: zonehomesolutions.com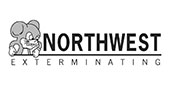 Northwest Pest Control has more than 60 years of experience exterminating bed bugs, termites, mosquitoes, roaches, rats, ants, bees, fleas and ticks. Clients can bundle multiple services together and save. Request a free estimate online.
Service areas: Atlanta and throughout Georgia
Address: 670 Powers Ferry Road, Marietta, GA 30067
Phone: (866) 616-0862
Hours: Mon - Fri: 7:30am - 5:30pm; Sat: 7:30am - 1pm
Website: callnorthwest.com
You're signed up
We'll start sending you the news you need delivered straight to you. We value your privacy. Unsubscribe easily.