Some consumer groups say the commission has not adequately studied the health risks
07/14/2016
|
ConsumerAffairs

By James R. Hood
ConsumerAffairs' founder and former editor, Jim Hood formerly headed Associated ... Read Full Bio→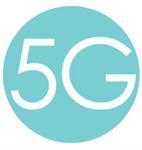 As expected, the Federal Communications Commission today voted to adopt new wireless broadband rules that will open up so-called "5G" networks that will move more data faster than ever before.
The vote opens frequencies above 24 GHz, a move the FCC says makes the United States "the first country in the world to make this spectrum available for next generation wireless services," but the decision is causing static among health advocates who say it disregards a growing body...
More
'Could have broad implications for public health,' scientists say
05/27/2016
|
ConsumerAffairs

By James R. Hood
ConsumerAffairs' founder and former editor, Jim Hood formerly headed Associated ... Read Full Bio→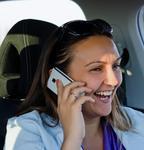 A $25 million U.S. government study has found a link between cell phones and cancer. The National Toxicology Program's multiyear study found links to two types of brain and heart tumors in rats exposed to the radio frequencies commonly used by cell phones.
In the brain, gliomas affect the gluey tissue that holds the neurons in place. Schwannomas generally affect hearing-related nerves when they occur in the brain. In the heart, they affect neurons and are generally benig...
More
Sort By