Consumer Complaints and Reviews

TERRIBLE NIGHTMARE!!! First one did not work, brought it back, 2nd one could not even be activated, third one came from carrier. It has not worked correct more than 2 days (after the first repair only). Second repair came back still not working with exact same repair, and last repair did not address the issues at hand. Instead, they made issues that did not exist up to match the repair! Customer service NONEXISTENT! Hang-ups, lies, "cold" transfers, no one getting back to us, NO ONE, even the office of the president. (Does this even exist or is it a recycle bin? What a company.) Warranty says they will repair the phone, but they will not! Over 18 months of torture from this company. They produce items that are sub par for the USA and then refuse to fix them.
We pay for a new device, and end up with a used one? (I believe that is called "BAIT and SWITCH" in most countries!) They have zero responsibility for anything... oh, because they do not sell the items, just produce them. NO ACCOUNTABILITY. NO ONE to report these horrible representatives to and no one to be able to find any satisfaction at all! NEVER NEVER NEVER again will I buy a SAMSUNG anything! Both my neighbor and I had a similar experience with our refrigerators, too. They put things on the market with known flaws and refuse to fix or replace items they have charged top dollar for. UNACCEPTABLE! This should NOT be!

Samsung was paid by UPS on my phone that was lost in transit. A claim was made and UPS took the blame and paid them, and still I haven't got my replacement phone since Dec. 16, 2016, and it's Feb. 2, 2017 and still nothing.

Purchased a Samsung Note 4 cellphone about 1 1/2 years ago. Still under Verizon contract. Cell phone working great until first system upgrade. After upgrade phone much slower and battery didn't last a full day anymore. Almost 2 months ago the system was upgraded again. After upgrade phone started rebooting often. Then it went into recovery mode. I reset system back to original but would only go into recovery mode and then died. Took it to Best Buy where they have Samsung support. They tried flashing it and it was still dead. While I was there, 2 more people came in with same problem.
Contacted Samsung support. The representative I spoke with told me it was out of warranty. I told him they were the ones that did upgrade that killed my phone. Representative put me on hold and then told me they were going to fix it but it would cost me $70. He took my credit account info and told me I would get a label and to send it to Samsung repair service. Two days later I didn't receive label so I called again. I was told by another rep that they were not going to fix phone because it was out of warranty. I explained to her how they agreed to fix it, etc. She asked if I received a receipt for $70, which I did not. She just kept saying it was out of warranty and they would not fix it. I spoke to a supervisor who said the same thing but told me to send it to repair center and they would do a manufacturer flash. He sent me a label and I mailed the phone to the repair center.
A few days later I received a call from Samsung repair center saying they were sending phone back untouched because it was out of warranty and they were only working on Note 7 phones now. When I received the phone back there was a note saying that after Sept 2016 they were not working on any phones out of warranty. Of course that is around the time they did upgrade that killed the phones. I now have an expensive paperweight. Thank you Samsung. You will not get another dollar of my money and I will make sure to tell everyone I know. I also had one of their recalled washing machines. You can do anything but wash clothes in it. Good ice bucket for a party!

Well my old phone was damaged so with my previous experience with Samsung products I was happy to go and purchase the brand new Samsung galaxy s6 in white. Let me tell ya there are many things to love about this phone and many things to hate. I loved it for about the first week then I started noticing issues. For one I have had to get a few new chargers cause the charging piece inside the phone is weak so you have to position it just right to get it to actually charge. I have had it on the charger for hours before then needed to go somewhere. Grabbed the phone and boom it is dead. The camera sucks compared to my old s5 camera which is weird since I went from five to six just many other things are wrong to but overall I think that it is still better than the competitor's phones.

During one of the many forced, involuntary updates sent by Samsung my basic phone functions stopped working. Spoke with a Samsung technical support representative who told me they couldn't help me and to take my phone (AT MY OWN EXPENSE) to get repaired. Asked if I could be removed from future updates and they also told me this is impossible and that future updates would also be mandatory. No function to stop them from coming. Therefore Samsung intentionally ruined my phone, took no responsibility for it THEN told me to go spend my own money to get it back to normal. Would never buy their products again, ever.
How do I know I can trust these reviews about Samsung Computers and Monitors?
694,519 reviews on ConsumerAffairs are verified.
We require contact information to ensure our reviewers are real.
We use intelligent software that helps us maintain the integrity of reviews.
Our moderators read all reviews to verify quality and helpfulness.
For more information about reviews on ConsumerAffairs.com please visit our FAQ.

I left my friend's Samsung note 5 at Samsung Nandi Drive. The repair to the phone's back camera lens took 4 days and cost R 1512 to repair. Upon collection I found the screen cracked and the store refuses to take responsibility for fixing it but rather wants to claim it under the phones warranty which cannot be done since all paperwork for the phone has been lost. This treatment is far from customer care, it is despicable that Samsung refuses to take responsibility for their negligence and repair the damage that they did. Worst customer relations experience, to think that they are a world class organisation and customer care falls so low on their list of priorities. I have lost all respect for Samsung if this is how they treat loyal customers.

I had my two month old Samsung Note 5 plugged into the fast charger until it was fully charged. I unplugged it and went to make a phone call right away. The back of the phone felt warm but it wasn't hot. When the call was done and I tried to hit the end call button the screen kept going black and freezing. After I finally got the call to end I restarted the phone. At this point it has been less than 5 minutes since I unplugged it from the fast charger. Then I made another call. I was on that call for 10-15 minutes.
Towards the end of the call I all of a sudden felt something rough under my finger. When the call was done I looked at the back of the phone and the glass was shattered in between the camera and flash, and the cracks ran down to the bottom. I have never dropped the phone. I have treated the phone like a fragile egg, I don't even set it down on hard surfaces. I always set it down on soft surfaces because I didn't want to scratch it. I don't carry it in pockets or loosely in my purse. And again, it has NEVER been dropped.
It literally shattered in my hand while I was on a phone call. It's bad enough that you have to worry about your screen shattering but now you have to worry about the back of your phone also shattering and WITHOUT even dropping it. It has to have something to do with the battery getting too hot. I'm not even going to waste my time trying to get it repaired under warranty because from what I've read they don't want to acknowledge that this is even possible even though it has happened to many people. They just say "You had to have dropped it." I only gave it one star because it wouldn't let me give zero stars.

Bought a galaxy s6 on May 29th 2015 ($700 value). Up until about 2 weeks ago, it was working perfectly fine. I am very careful with my phone, all phones I've ever owned. Never dropped it in water before, never scratched the screen, nothing. So then how come when I went to turn it on after it was finished charging, it never did? I searched every way to force restart by holding down a combination of buttons, ex. hold volume down while holding power button, hold volume up while holding power button. Every combination. Even did those all when it was plugged in. Tried it numerous times, several days and nothing was working.
Took it to some repair place and I was hoping it was just a easy fix, because what was most important to me was my 18th birthday & Christmas photos and videos. I know I should've backed them up but I didn't have time to yet. So this guy diagnosed my phone and the result was that it was just unresponsive. They tested the screen, the charging port, and he said it's most likely the motherboard.
So for extra confirmation we took it to a Samsung authorized repair center and it was diagnosed again, paid $40 and they said it just couldn't be fixed. Basically they would need to order a motherboard for $500 then the repair itself is $200 so it just wasn't worth it. Even then, the result was that I would lose my photos anyway because all the information is on that logic board. $700? Might as well buy a new phone!??
Anyways, after calming down and hoping samsung could do something about it (even though my year warranty was over) we called customer relations to talk to someone that could help. Multiple times I got disconnected randomly and had to call back and start all over. At one point, a guy told us that they could do a one time fix which I would be all for considering they OWE that to me. Then got passed to someone else and we were told they can't do ANYTHING. NOTHING? Paid $700 for a year and a half use. And I guess it's just dead? Ok.
The funny thing is that it's hard to explain that I've done nothing to damage the phone, and they were blaming me. IMAGINE; if you paid years of warranty services and your phone stops working like mine, they would say it was your fault you damaged it so they can't help you. WTF is the point of the warranty then anyways?
I don't know any other way to prove that I've done nothing to damage the phone. I'm getting no help here and all want to do is give up, but I'm not going to before I let samsung know their phones are ** and I'm NEVER buying your terrible quality phones again. NEVER. Not my parents, not my children, not my children's children, never. Did I mention I had an iphone for 3 years with no problems at all??? Apple will receive my money with arms wide open. I'M DONE!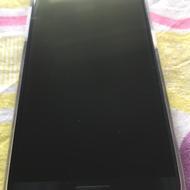 I was facing that my phone Samsung Galaxy S7 getting air in between LCD and PDA. I went to Samsung service centre, they told me it's peel off. "We can't give you warranty." I was shocked that it's not physically broken nor water damage so why you are denying to give me a service. They are assuming that I had press the bezel so hard that's why a gap create and fooling me.
I had called to Samsung high authority Mr **. I have told him, "there is a scheme from your end that who bought the product is September they will get free 1 time screen replacement warranty only in 1000 rs. In India everybody knows that. They denied and told me that there is no such offer. This offer is only applicable who bought Note 7 but device was discontinued then customer get s7 edge instead of NOTE 7. Such a liar. I want justice. I bought such a expensive product & there is no physical damage and they are asking for 9k for just assuming.

I purchased this phone 3 months ago and immediately put it into a protective case. Recently in the car it slid off the middle console and it was after that I noticed what I thought was a smudge, it was a hairline crack. I brought it into Verizon who said it shouldn't have cracked as it is Gorilla Glass. I contacted Samsung who authorized me to mail it to them for repair. If I had it repaired outside it would void my water resistance warranty. So I mailed it back to them and received an email that it was "discolored" from "abuse" and shipped back. No courtesy call, no email asking did I want to pay for a repair, just shipped back. My husband called. It was already in the shipping cue but we could take it to a Samsung authorized dealer in Manhattan and pay $70 to repair it.
I chatted with Samsung and they claimed they don't do these repairs any longer. Then why did customer service approve it for repair? Why did their tech reject it? Why did they not contact us before shipping it back? Why tell me to take it to Manhattan? I do not live near Manhattan. Why did their customer chat claim it was no longer under warranty when the phone is 3 months old? This phone is expensive. I expect decent customer care. DO NOT EVER PURCHASE A SAMSUNG PHONE. Their customer service is also outsourced. We have had to call multiple numbers and they keep passing us around to different departments.

I purchased Samsung Grand Prime in mid-June, 2016 and activated it on June 30, 2016. Less than six months later, my Samsung Grand Prime had difficulty with charging the battery. It works off and on and my laptop does not recognize Samsung Grand Prime when connected. It's only been six months of ownership. I asked for the new replacement and the Samsung Rep said I would be getting a new phone. It's been two weeks and all I get is runaround. They want me to send this and send that and the upper management needs to authorize. I asked for the chit chat transcript and never received. It's a good thing I copied and pasted the chit chat. No one from Samsung has ever contacted me and I am the one who is constantly calling them. If they do not follow through and keep their promise. I will never purchase Samsung products ever again. Honesty and integrity are just as important and products if not more.

I'm a Samsung client since the Galaxy S2. I had a S2, S3, S4, S6 Edge and now I own the Galaxy S7 Edge. I never had a problem with any of these products, I was pleased with Samsung. But 12 days ago, I noticed a dead pixel on my S7 edge. OK, not a big deal, I called Samsung customer service and they opened a ticket to fix/replace my product under the warranty (I bought my S7 edge around 3 month ago). My problems started after they told me that I had to send my product to TEXAS and wait around 7~15 business days to receive an answer.
Believe me, around the US they have only around 4 authorized places that you can send you products to repair or inspect. It took around 10 days to receive my phone at home. GOOD, the fixed the problem. The replaced my LCD. But, nothing is perfect, they fixed one problem and sent the phone with new problems. The earpiece speaker is not working, if I receive a call or make one, the sound is not clear, low volume and crackling. Looks like there is a plastic film on the speaker. Also, the loudspeaker sometimes work, sometimes does not work. Now I had to call Samsung again, and after all, they only say "sorry, I know how it is hard, bla bla bla." They opened a new ticket and I need to send my phone again to repairs, wait more 7~15 business day to have my phone back and, if I have luck, working as it should be.
I'm not here to say that Samsung is the worst company in the word or something like that but to tell you how it works if you have a problem with your device. Samsung, we need our cellphones to work, travel, make calls, we can't stay around 15 days with no phone. You should look around you and see how other company work in cases like that. You can sell millions around the word but to keep all these customers you have to look forward, beyond the sales and take care, support you client.

We trusted Samsung product and purchased cell. After a year of use phone catches fire. We reported to Samsung service but have been advised by service department that they have not had any problems with overheating, fires. Samsung covered the cost of the repair by authorized Samsung dealer in Richmond BC, after we paid for the charger which also was damaged by overheating. After repair we noticed phone was still overheating to a point where you could not hold close to the face.
We made many calls to Samsung service and finally have been informed that no repair documentation can be find in their files. The service department refused to replace phone. That was the last Samsung product we purchased. We feel that we won't support business that does not look after customer when product failed and lie that no problem with the phones they advertise and try to sell. We have purchased another brand of the phone and will stay away from Samsung.

I've been looking for this kind of page for over a week, using Google on my cellular. Samsung has gone to some length to make complaints about their products impossible to find using their products. Anyways, I've had 4 charging port failure and I just bought the last Galaxy Cellular I will ever buy. I bought the 5 from Metro PCS and as soon as I plugged it in it gave me a warning to use the cord that came with the phone. It was the one came with it. So I assume Metro PCS is taking the OEM cords for resale and replacing with junk, which incidentally should work with the junk charging port.

My Samsung J7 touch is suddenly stopped and it not working but the display is good. Only touch is not working and when I visit to the Samsung service center they demanded for 6500 rupees but my phone is under warranty so I am not satisfied with Samsung.

Samsung Handset SM-N910GZWEINS, bearing serial RZ8GB15T1NM. My warranty will be over on 31st of Dec, I just want to convey that there will no scope for me to accept your repair for this long time. Now Samsung had took their service to next level and no regret for that. I am not here to do business or any negotiations over the repair. I am feeling mentally harassed by Samsung over their inability to repair and poor customer support for the same. My phone has battery issue or motherboard issues. I am not expert of that. Service centre took both of them in their custody, well known doubt for note series for its battery which is serious.
This is not right stage to offer a standby handset anybody after 25 days and keeping me hold for the repair. Stop killing time and accept the facts. You have to be wise with the ongoing situation. Only two solutions are possible: 1) Fresh handset with new imei no (Replacement New), 2) Full refund of my Billed amount as Samsung is at fault.
Samsung can't keep me on hold for 20 to 30 days for any repairs. I really doubt that, will it possible for me to use Samsung phone in near future. Mistakes In My view are: 1) Advance information from service centre within time frame max 4 to 5 days for delay in repair. 2) Should provide backup handset within above time frame. 3) Should discard any repair beyond permissible time frame say 10 days and start refund or replacement of new handset to customer. 4) In this mobile Samsung should act swiftly and resolve within time frame as it is part of day to day life.

I had a Samsung Galaxy S6 Edge for just 14 months... The phone design is very nice to me. However, people around me found it hard to be able to reach me via this phone. 2 weeks ago I accidently pour a glass of water over it and quickly try to dry it off but it doesn't work anymore... Sent to Samsung center in Laos. They said they don't know if it can be fixed. Seems like the ads that Samsung galaxy S6 edge can be sunk under water is just an absolute lie and misleading to make it sell. No wonder why the company was made to pay a lot to compensate it poor quality product recently.

Galaxy 7 Curve - Phone began dropping wifi or not connecting at all at 12 months, had AT&T come to home, replace router, modem maybe that was the problem. It was not. Took phone to AT&T, they attempted to remote in, could not even remote in. At 13 months took to Best Buy, they saved all data to zip drive, reset phone. Still will not work. Contacted SAMSUNG, got email back from India asking what did I want? Emailed them I wanted the phone repaired or replaced. Nothing. Emailed 12/6/16 to Executive team, no response. 12/13/16 Called service, was told out of warranty, no repairs would be made, they do not have parts and it is out of warranty.
Asked for Executive team, phone call transferred, they assured me someone would call back in 30 minutes... never got a call. Bottom line, they have ZERO customer service, they do not care if you buy their product, they are not going to stand behind it. Their suggestion, "go purchase a new phone. We are not going to repair or replace this one." NEVER PURCHASE ANYTHING FROM SAMSUNG.

I am very disappointed in my recent Samsung purchases. I recently bought a phone from them through AT&T and it won't send clear videos and quits stops loading. Taking forever to get signal. They talking about AT&T persuaded me to buy a new tablet. It's only 99cents they say. "It's so much faster and better than your other tablets." So I did and I'm paying only 10.00 a month for it which wouldn't be bad if it ever worked. I've contacted AT&T cause I bought it through them. They say "go to store" so after 2 hours on phone and more calling Samsung asking for a replacement as well no luck. So to the store I go only to hear "you can't leave it with us to check it, you have to stay." I don't live right down the road from there so I said "no I have a baby with me."
Long story short phone not working right after a month, tablet never worked and AT&T who was supposed to call me back in 3 minutes they say to redo my phone after 2 previous AT&T helpers who couldn't and turned me to someone else, even put in it was requesting a phone interview, don't even have. Because I bought a new one the end of October 16. So after 25 years of service with AT&T we are finished as soon as I pay off the pitiful products I own.
And as for Samsung who was my favorite I am no longer purchasing any items from them, not even the TV I was fixing to purchase. I'm very upset with these companies. They are refusing to honor customer satisfaction and I'm tired of wasting time on the phone trying to fix something that isn't old enough not to work. Thanks y'all for listening, hope this helps.

I bought Samsung smartphone. First time within 3 months its wifi stopped working and hardware started malfunctioning. I gave factory reset to my phone and it started showing status custom. I visited Samsung service center and staff was very rude, they misbehaved. "Suryakant" attended me at service center (Janus Electronics Vasundhara Ghaziabad). They refused to take my phone under warranty and said that I have corrupted software myself or got it upgraded from outside where as my phone was not even operational. I would request you guys to not to buy Samsung phone as services are below poor quality.

I purchases the new galaxy s6 from Walmart on black friday, gave it to my son and we couldn't get to activate so went back to the walmart in Lake Jackson Texas to see what was going on. They didn't know so I asked to return with receipt and due to sale no refunds available... called my carrier straight talk. They said it wasn't scanned properly, to go back to the store with box so that is what I did. They did rescan it again so I left... get home not only is it still not activating but the ** at the electronics failed to hand me my receipt back so now I'm out of that money that was spent and no phone also on the receipt was an ps4 that was also purchased so if that doesn't work or have issues I'm screwed!!! That receipt totalled well over a grand. This is UNACCEPTABLE!!

DO NOT buy a Samsung phone!! We had issues with ours from the get go. Within 2.5 weeks we went back to the store because my hubby's button on his phone was falling off and we were told we couldn't send it in! It was brand freaking new! That was just the beginning. Both our phones have deleted all our pictures that we had taken over the 1.5 years we had our phones. They freeze all the effing time! I try to take a picture and it freezes for about 90 seconds or try to go on Facebook and it freezes. This is happening more frequently. The warranty is complete ** too. You have it (we even bought the extra year so we were covered for our whole contract) and you can't really use it. I called in when my first froze happened and they said "well if you send it in and they don't find anything wrong with it then you get your phone back with a bill for over $100!" WTF. What's the point of warranty!!!
Just this past week I found out that I am not receiving all my phone calls. So I called my service provider and they checked all their signals and they have had no outages or anything in my area. So I called Samsung because I missed calls from work and they won't do anything but send in my phone and if they don't find anything wrong with it I get a bill back with my phone. This is such **. I will be going back to my iPhone because I didn't have problems with it!

I had to give back my Note 7 twice. I was very very satisfied with that phone now I had to take the Galaxy S7 Edge which is a very crappy phone to me. I use my phone Bluetooth in my car. The speaker coming out of the phone only plays one side in the car. When you plug it in the charger you get nothing but static. I've tried hard to change this phone but now they're telling me I cannot. This phone is actually too small for me. I have bought the Galaxy 2 Note. The Galaxy 4 Note and I was so satisfied. I would have never gave my phone up if I would have known that the 7 would let me down as it did. Is there anything they can do for me? I would like another bigger phone. Thank you.

I purchased a S7 Edge June 26 2016. On the morning of October 29 2016 I awoke to the smell hot plastic. I found my phone that was on a OEM wireless charger melting. Charger destroyed, cover melted, back of phone showing exposure to extreme heat and the screen having a cloudy/smokey haze. Phone was too hot to even touch. Samsung originally agreed to buy my phone back. Then I get a call that the "supervisor had gave me bad info". They would not buy my phone back.
While at a Verizon store Samsung instructed the store Mgr and myself to immediately immerse the phone in a bowl of water. We questioned this several times. Samsung does not deny that this is documented in my case file. Now they want the phone sent to them to "evaluate" for warranty evaluation. WTH. It soaked in a bowl of water for 2 days!! Yes it is going to show water damage. Yes Samsung will deny my claim. NO I will not send Samsung my phone, it is the only bargaining chip I have. Never again Samsung. NEVER. Buyer beware.

I will never buy a Samsung smartphone ever again. They can't calculate their updates correctly. Their updates are breaking their phones. I sent them a very expensive Samsung Galaxy S6 brand new. They sent it back the broke. They said they fixed it but it was still not working correctly. Actually had such a problem that I had to get rid of the phone overheating to the point of 160 degrees Fahrenheit - constantly have to resetting the phone. Still not working correctly. Had a very hard time getting it to connect to the internet. Samsung does not care about their phones at all. I'm very unhappy with Samsung.

Wow! Feeling really upset right now. Just got off the phone with a Marylo... a customer representative at Samsung. Here's the story... I bought an A5 for my son on Black Friday 2015. My son owned an iPhone prior to the purchase. After 3 weeks with the A5 my son complained that the pictures were poor quality. I took a pictures as well... The images were indeed really bad. I brought the phone to where I bought it and they sent in for repair. Picked up the phone 2 weeks later. They said they installed a new camera. My son said the quality of pictures was the same... no different from before. Had to buy him a new iphone and eat the cost of the A5. I own a Samsung Note 3 that I'm really happy with and decided to keep this A5 as a back up.
Several months later I started using the A5... Pictures were very blurry. Brought it in again... Reset the phone to factory and didn't leave the pictures on the unit. It come back nothing was wrong with the phone. I took a lot of pictures... This time I left the pictures on the phone as proof to how bad this camera takes pictures. The phone provider where I bought the phone didn't want nothing to do with it so I called Samsung. First they said the phone was over the warranty period... I bought this November 2015. I sent them the proof of purchase. They sent me a prepaid shipping label... I get an email they received the unit. Then I get this weird email says my service reference has been cancelled. Reason... Cost issue - out of warranty.
This is where I call Samsung to get clarification about the email. It starts with the first representative... He says the phone is damaged and no longer under warranty... That the camera has a scratch in the lens and that's the reason why it doesn't work. I had this phone in for repair on October 25th and they found nothing at all... Now all of a sudden there's a scratch on the lens. There's no way the unit all of a sudden has a scratch on the camera lens. I ask to speak to a manager... He replies they're in a meeting. Then he says I can speak to customer care, I say okay. This is where it goes south... She says the phone has a scratch in the camera lens and there's water damage and it will cost $450 to repair... WHAT!! I say "You're nuts." Sent my phone back immediately... She says there's a $25 out of warranty fee for looking at the phone... WTF.
I just got the phone back October 25th from my phone provider... Took some pictures and went back to the store... They didn't want anything to do with this phone so I then sent it to Samsung on October 31st with the pictures on the phone to show the quality was very poor and blurry. Samsung must be in a lot of trouble financially if they have to resort to doing this to customers. I will have a hard time buying a Samsung phone or other device after this saga. BUYER BEWARE!!!

SHAME ON YOU SAMSUNG- S7 premium smartphone!!! Since I bought my S7 on 31 May that he freezes for several times, the problem is solved with soft and hard reset, until a few days ago, now he's already dead! Few days of use on my shirt pocket the S7 gets a scratch on screen glass because with the S7 on the pocket I had a credit card! How is possible to get a scratch on screen glass just because nearby the premium quality smartphone on pocket (maybe just in price), I had a credit card (Where are the acclaimed premium materials of the smartphone S7)!!!
I called Samsung to repair my S7, they said that I have to go at the nearest technical assistance from Samsung or send the S7 by post mail because they don't collect smartphones of customers (just good brands like LG or Apple)!!! Ok, I send the S7 by post mail. Yesterday the technical assistance of Samsung call to me, they tell me that they changed the S7 motherboard, but the screen glass they cannot change because the cause of the scratch on the screen glass was external!!! Of course the cause was external and made by a credit card, WTFK it's a premium smartphone (in price), where is the build quality???
I'm scared, they open the S7 to change the motherboard (the same happened with my LG G4 and they give me a new smartphone, my wife's iphone 6S had a few scratches without any explication, Apple give him a new one). Is my smartphone still waterproof, did they test he? Very bad Samsung, this is not how you have to treat and keep your customers, put the eyes on other good brands. Until now I already bought a lot of Samsung products, but no more. I'm very disappointed with Samsung, they just want to earn money no matters as... Just 7 months since I bought a S7 and all this problems...P. S. home button already had scratches too!!! Spread the word please, it's our money...

I am very regret that I visited Samsung Service Center for repairing of display of Samsung Galaxy A8. They treat unfair and they are not providing the parts as well as no any confirmation is being provided by their team yet for supply or repair of mobile phone. Now I am in hard trouble. Now I have the only last step to go for legal action. That's all. Thank you.

Cell Phone SD Card Upgrade - Support? NONE. Called @ 10:20 and spoke to Norberdo and explained why I was calling. Spent several minutes getting my info and then transferred me to Memory Card Support. (Spend over 2-1/2 hours waiting for support for the Memory Card Support before the line dropped and waiting for them to pick up.) I was working in the background. Called back after and spoke to Mark (ID # **) and explained my prior experience and asked him to refer to the notes based on my phone # to see what I was calling about. Told me that there are NO notes. WTF? After waiting another hour gave up after not finding a solution on their website. I've never heard of such poor support than this. Now looking for paid support since online doesn't address the issues I've tried to find.

My Samsung's cell phone (Note 5) is still on warranty. It suddenly stopped charging. The phone was sent to a Samsung's repair center. It was returned with the very descriptive note: "Problem found: IF/CHARGING PORT - ABUSE". The phone, port and etc. has never ever been abused. The phone just stopped charging in the middle of nowhere. It was returned to me from the Samsung's "repair service" with somehow broken port. I was not able to put the charger inside the port any longer. Samsung broke the port and used it as an excuse to void the warranty for the device that started malfunctioning before the warranty expired.
Samsung does not have customer service to take care of their problems. I called them but (1) They do not know anything but they can transfer me to "repair service". They meant the Break the Phone and Void Warranty department. (2) The "repair by breaking" department told to me: (2.1) I do not know anything. (2.2) I do not know anything. (2.3) I did not see your device. (2.4) I do not know who did it. (2.5) Supervisor: I do not know. I was not there when your device stopped charging. (2.6.) I do not know anything. (2.7) I will transfer you back to something like customer service. (3) Customer Service: (3.1) I do not know anything. I will transfer you to our repair service that broke your phone. (3.2) Warranty? What warranty? Warranty? You do not have any warranty. We do not care you had it. Now you don't. Why? Because we can.
Samsung Cell Phones Company Profile
Company Name:

Samsung Computers and Monitors

Year Founded:

1938

Country:

Korea Sout

Website:

http://www.samsung.com/