Consumer Complaints and Reviews

Samsung Galaxy Note 4 64 GB - It has a pretty screen and a pretty glass back and that is all that can be said positive about it. I have had mobile phones since the late 1980's of many brands and without a doubt the Samsung flagship I purchased a year ago is the biggest and most expensive piece of junk I have every owned. I WILL NEVER USE ANOTHER SAMSUNG PHONE EVEN IF THEY ARE GIVING THEM AWAY. For over $800 I got a phone with a battery that barely lasts a DAY with NO SCREEN ON TIME. It constantly drops calls. It does not work with the Bluetooth interface of any device or car I have owned, with the exception of the Roku 3. Every other brand of phone with Bluetooth has connected to, synced contacts with and allowed me to place voice BT calls, with the exception of the NOTE 5 which will not even properly send the contacts to my cars.
Since phones from a lowly LG to Morotola's Droid, Droid X, Droid Razr Maxx and Droid Maxx have all functioned FLAWLESSLY with no intervention except to click "allow" when the phone prompts for permission to allow the cars' Bluetooth systems to access the phone contacts. I have tried every trick, Android app, you name it and this phone is not compatible with MANY car BT systems. Of course the fact that Samsung is in the middle of a massive recall of the Note 7 BECAUSE IT OVERHEATS AND CATCHES ON FIRE AND IS DISALLOWED ON AIRCRAFT should tell us something about Samsung's commitment to customer service and quality. They make pretty devices and that is all that can be said for them. I cannot WAIT to get rid of this piece of junk and switch back to Motorola which has never failed me.

I have the AT&T Samsung Galaxy S7 Edge. Today I picked up my phone. It was so hot that I dropped it. It burned my hand. I had to use a towel to pick it up. That's when I noticed that the screen cracked. I turned the phone off. Hoping that it would cool down. So after it cooled down I called AT&T. They told me I needed to call AT&T repair center. They're the ones that deal with these problems. I called them and told them what happened. The man on the phone said that they couldn't do anything about the cracked the screen. And that the S7 Edge is known to get warm or heat up. Because the back of the phone is so thin and it's right next to the processor so that's why it gets warm. He then told me that I could bring it in they could check it and see if there's anything wrong with it. Or if there's an app not running right. But they still can't do anything about the crack screen.
I told him I don't care about the cracked screen. I'm worried about how hot it gets. He then tells me again that I can bring it in they can test it but they're not going to replace my phone because of the cracked screen. What part of I don't care about the crack screen do they not get. I'm worried about how hot the phone gets. If the phone had gotten so hot to where I dropped it and it burned my hand I think there's a problem. Something needs to be done. This is not normal for phone to get that hot.

I have send my Galaxy S5 for repair to Samsung, got it back without problem solved (actually they haven't looked at the right issue), then send it back again and... Never got it back! It is now more than 15 WORKING DAYS since they say my phone left their office! Samsung use UPS for collection and delivery. Samsung say that it is UPS' responsibility to find the lost package (fair enough) and compensate me with new phone or money for a new phone! UPS say that they have nothing to do with me, whereas Samsung say they are not going to compensate me as they haven't lost my phone... What can I do?! Who will buy me a new phone?? Unbelievable demagogy, negligence, and attitude! I'm switching to iPhone!!! From experience in family I know - their customer service is proper one!

I have a three-month-old Samsung S7 Sprint and Samsung refuse to replace or fix my phone. After my phone did the overnight update and reboot, I got a message across the screen that my android system had stopped working. My phone got real hot to the point, when I picked it up I dropped it and it cracked. I contacted Sprint and they informed me to take the phone to a local Sprint Store. I took the phone to the Sprint Store on Corunna Rd, in Flint MI. The Associate plugged the phone up and she felt that the phone was getting hot after being on the charger for approx. 2 mins. But she said she see that the phone is overheating and normally they would replace the phone, but due to the phone being cracked they couldn't do anything.
I called Sprint said that they could not do anything because the phone was damaged, even though I dropped the phone because it got hot. They told me to call Samsung since my phone is still under warranty, but Samsung told me at this time they are not honoring any warranties, and that all warranties are void and that if they were honoring warranties, mine would be void because of damage and that Samsung had no knowledge of an overheating issue with the S7. But, I was told by a Samsung representative that they have knowledge of some overheating problems with the s7, but they are looking into it. They are not sure if it is the OS or the battery, but they have not had enough complaints to make it public. But when I called back; after Sprint would not do anything but tell me to make an insurance claim, pay the deductible and get a new phone, Samsung denied any knowledge of the S7 overheating, just the Note 7.
But there has been several complaints about the S7 and the S7 Edge overheating and problems after the phone updates. I'm paying a phone bill for phone service and a phone that I have not been able to use for over a week. Also, there are two lines on the service plan that I am on and the other phone was sitting on the table on the charger, he took his phone off the charger and sat it back down, when he picked it up, it was very hot and it cracked in his hand. Again he was denied replacement or repairs. There have been several complaints about this phone, but providers and Samsung are not doing anything about it. The phones and service are under: Abe **'s name. We on the same contract with Sprint.

I wanted to reset my mobile phone to factory settings. So I backed up my data to my Gmail and my Samsung account and then followed every step to reset the mobile phone. After the reset I reached the point where I could restore my data, as of course I did. At the point there was a small message that there is a problem and to try later and I did. The result was that I lost a lot of data that was really important for my job and the university. I called Samsung and after 2 days of talking the final answer was "Yes. You lost them. Thank you. Bye".
How do I know I can trust these reviews about Samsung TV?
607,960 reviews on ConsumerAffairs are verified.
We require contact information to ensure our reviewers are real.
We use intelligent software that helps us maintain the integrity of reviews.
Our moderators read all reviews to verify quality and helpfulness.
For more information about reviews on ConsumerAffairs.com please visit our FAQ.

I'm writing the review to inform Samsung that I wish I had kept my Note 5. The edge feature on the Note 7 is terrible you can't even put a screen saver over the screen because it continues to come up because of the curve. You already had a curve phone out there why mess up the Note series. I wanted to put a defender otter case on the phone but the curve causes a problem there also. And why would you give us a phone where the mini storage card can't read everything from the phone like what was done in the past. I don't get this. What a mess.
This phone may be too smart for some of us but I never had as much trouble with my Note 5 as I'm having with this thing. With the Note five if I picked a phone number as the primary number for calling someone then all programs on the phone would know that this was the person's primary number. NOT HAPPY. CAN YOU PLEASE TAKE THE CURVE OFF THE NEXT NOTE LINE AND MAKE IT SLIGHTLY LARGER? MY GOODNESS.

I have had nothing but trouble with my Samsung Galaxy S6. I only got it on contract end of January 2016. It has been returned twice already with numerous software and hardware faults. At the moment, after yet another software upgrade, the screen now refuses to stay on any page other than the home page. If I attempt to text, or Google or anything really that the phone should routinely do, the return and close buttons keep flashing, the option boxes will alternately drop down and the page is instantly returned back to the home page. Very annoying and totally impractical. I know numerous others that have had problems with these phones from day one. There is clearly a manufacturing fault with them and they should be recalled. They are not cheap and are not fit for purpose. How can Samsung, as a company, leave loyal customers with defective phones?
I have been a Samsung user since mobile phones came out. But I am seriously considering jumping ship to iPhone, and I dislike the Apple monopoly to their phones intensely. I do not believe that consumers should be subjected to such low standards of Customer Service. I have been practically told by my network provider that if I am given a new phone after the 3rd repair, it will almost certainly have the same issues and I will go through this all again. If this is the case, and it is well documented the phones are defective, then they should be withdrawn and corrected. I only want a phone and this does not even function as one. I have had issues with virtually every aspect that should be a fundamental action for a phone. Samsung are failing in their duty to the consumer to rectify these phones and recall them.
I am disappointed beyond words with the Galaxy S6 and advise anyone considering getting one, not to. Their primary action should be to function as a mobile phone, not really very hard considering how technology has progressed. Samsung however, seem to have overlooked this. They have tried to pack so much into the phones that they no longer do the job for which they were intended. I might as well throw mine away for all the use I have had out of it and go back to using a basic mobile phone that at least functions as one. What is disgusting is that I have over a year left on my contract and Samsung have ruined my user experience with their inferior build quality and neglectful attitude towards the people who actually keep them in their jobs.

I purchased a Galaxy S5 phone from Walmart and noticed a crack in the glass. I thought it was a scratch and couldn't figure how it was possible and later realized it was a crack, not a scratch. I contacted Walmart and they said I needed to contact Samsung. Samsung kept putting me on hold 15 mins., on average. The last # they gave me was a site that asked personal medical questions that was none of their business so I called the previous number and was told they couldn't give me support. Samsung support isn't there and I would refrain from purchasing their product. The Samsung ticket # is ** and the transcript # is **.
When I purchased the phone I was staying at Chewonki's Big Eddy campsite and had to replace the phone because my previous phone's wi-fi wouldn't work. I rarely used the new phone since I was out of cell tower range and on occasion went to the office to send an email but anything else was too, slow. I have no idea how the face had cracked since it was in a safe place in my truck but they not only refused to help but put me on hold for 15+ minutes at a time and eventually gave me a number that asked very personal questions about health issues. VERY strange.

The customer wait time is horrible, over 30 minutes and all they can say is "high volume of calls'. All I needed was a UPS slip emailed to me so I could send my phone back for repair or replacement per the Executive Customer Service office. Phone was purchased in Feb 2016, with insurance. Samsung initially refused to repair, but after speaking with an 'executive' agent, I was told to call in when the phone was returned to me and I would be issued another UPS shipping document so I could return the phone. I am still waiting for not only the document but for a person to talk to. So far, I have waited over 40 minutes and still nothing. Customer service is horrible and it is impossible to get results, let alone a person to talk to or get a resolution.
Finally spoke to a person who, after finding out that my prior phone call had been recorded, seemed to find my information and verify that I would either have a repair or replacement phone. I was emailed another shipping label and new ticket number. I sent the phone back to Plano TX for repair/replacement. Today, 9/29, I received the unrepaired phone. NOT REPLACED OR REPAIRED as promised by their 'Executive Customer Relations' office. I am on hold again, waiting to see what happens. Thankfully, my phone calls are recorded so I can verify what I have been promised.

This is in regards to the complaint of Samsung handset bearing model code SM-G93ĺ5FZDUINS & serial number RZ8H40L9PNX. This instrument I purchased on 14.05.2016 from Noida. Within 3 months its display got faulty which has been replaced by Samsung. But after this repair, performance of mobile got deteriorated. It started hanging, low response of touch screen, scratches on touch screen etc. After going through long channel of complaint, Samsung is not agreeing for its replacement/refund. They are justifying the product is ok and problem may be with apps or other. Of course they are being paid for that only not for the satisfaction of the customer. Now in spite of my various mails to their complaint centre, to their CEO desk they are not responding at all.
I have spent my hard earned money to a flagship item of Samsung not to go for their complaint cycle and repairs every month. Why the item became faulty within three month? I am using it and finding the difference after repair then why Samsung is not replacing? Why they are not responding? In my opinion they are cheater and they even cannot protect their flagship item also. Their customer support is the worst part. I will have to choose other suitable way to protect and claim my hard earned money. I will advise not to purchase any item of this brand as they have no ethics and cheating the customers.

Samsung has confirmed that I have a defective phone from them. However, they will not replace it. They expect me to send them my phone, wait for a repair, and then they will send it back. No help whatsoever, and I was told that if I am not happy with their process I should not buy Samsung products. Good idea people!

I had got a Samsung galaxy s-2 phone from my brother-in-law. Recently when I was charging my phone I saw the back cover of the phone was pushed out by the phone itself. Then I switched off the charging I found the battery was double in its size. Can the company will replace the battery.

Wasted hours of my time dealing with their support channels over a Note 7 recall. Tried calling, using twitter, direct messaging - and got nowhere. Aside from the recall replacement phone having battery issues, they wouldn't even replace a screen protector I purchased for my original phone that was useless when removed from the recalled phone. They have no care or concern about helping me with my loss due to their faulty product that was recalled. Horrible. I feel stolen from.

I bought a dual-SIM Note 7 from abroad (Singapore). When the Note 7 recall was announced by Samsung, I contacted the retailer, who offered a full refund. I said I'd rather exchange the faulty phone (which has a defective battery that may explode) for a 'safe' one, if possible. The retailer enquired with Samsung in Singapore, who told them to tell me I could exchange the phone through Samsung support in my country of residence. They even posted the same thing on their website: "Please contact the Samsung Customer Service Centre in your residing country for information on the exchange process in your residing country. We assure you that we will be assisting all Galaxy Note 7 customers in the exchange, regardless of your residing country and the country where you purchased the device."
I contacted Samsung support in my country of residence and after providing details and waiting several days, they told me that Samsung in Singapore were the responsible office, so I'd have to contact them. I contacted Samsung in Singapore, who expressed surprise that the exchange hadn't been handled locally, but said they would escalate it. After waiting several days, they said I can only exchange it if I send it at my own expense to someone in Singapore who is willing to bring it to Samsung and exchange it, then send the new phone back to me.
If they won't exchange a Note 7 from Singapore outside of Singapore, then they should have said so, rather than lying to the retailer and lying on their website. I've wasted almost two weeks on this nonsense and in the end, Samsung did absolutely nothing. Even if I did know someone in Singapore, the deadline for arranging an appointment is Sunday, and I have a lot of things to do, so I doubt I could get it arranged in time.
I guess all I can do now is hope that I can still return it for a refund to the retailer. It's very frustrating to have wasted so much time and to have had to deal with Samsung reps who apparently lie to retailers, customers and visitors to their website, to avoid taking responsibility for replacing defective products. All they had to do was say, two weeks ago, that they wouldn't exchange it. I could have returned it to the retailer at once and bought something else (or waited for the 'safe' Note 7 models to be offered for sale).

I stepped outside the box and tried the S5. Worse decision ever! The phone is the second one I had to purchase due to phone literally falling apart! The phone stays extremely hot ALL the time! So hot you can barely touch it! The memory is terrible! Everything freezes ALL the time! The spelling is terrible! Back of phone is very loose and falls off. I don't receive messages at times and the speaker on the phone is the worst low quality speaker I've ever had. Flip phones are louder! When on the phone with people I have to have it on speaker or it sounds muffled! Worst $400 I've spent in a long time! I'll never give Samsung another dime of my money, as their customer service isn't important to them!!!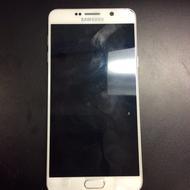 I bought the Samsung Note 5 on 2nd Feb 2016 and since last 2 weeks the mobile is getting overheat. I have requested the Samsung customer service to repair. They asked me to send the mobile to their repair center and I did it. They sent my device back to me with statement saying that the repair cost is beyond the economic repair cost. I don't know what they are talking, my mobile still has manufacturer warranty and how could they say it's beyond the economic repair cost. They returned my mobile with broken edges and my s pen is no longer inject into S Pen slot. Once after I received my device 3 days I tried to contact the executive customer care people. Every time they say they have very long queue to talk to them. Still I have get chance to talk to them regarding mobile.

My first cell phone was a Samsung... and I promise this Galaxy S6 will be last Samsung I will ever buy... I bought new Galaxy S6 last week of January 2016. The last week of February the screen went BLACK... FACTORY DEFECT... Of course I'm paying $800 for this new phone... and VERIZON makes me take a refurbished phone. After 4 refurbished bad phones I'm stuck with this one #5... that blacks out constantly. I can't read a recipe or send a message without blackouts... and the fast charging cord is down to showing wires and shocking me. Had to invest more money into this crappie refurbished phone. In this message alone... so far... I've had 14 blackouts.
Thank God for social media... I've warned all my friends and family. STAY AWAY FROM SAMSUNG AND VERIZON... unless you have money to throw away. I'm saving my money now... and my next phone WILL NOT BE A SAMSUNG... AND I WON'T BUY PHONES FROM VERIZON. I'm buying new iPhone this time from Walmart. They do stand by their sales unlike SAMSUNG OR VERIZON... but for next few month I pay for the new phone I was so excited to get that turned out to be an ABSOLUTE NIGHTMARE. I always thought SAMSUNG would value their phones' performance. Boy was I wrong... Yes I've been back to VERIZON store... and yes that was a joke. Of course I can give them another $100 and get yet another phone that doesn't work... I don't think so... This GALAXY S6 and buying it from VERIZON worst mistakes I've made in years.

I went into a phone retailer store on August 28th of 2016. Upon trying to purchase the Note 7, I was told it was out of stock, EVERYWHERE IN THE CITY! I took this as a good sign for the device. I was told that I could open a line and then drive to a different store in another city the following day to try to purchase the phone and I would still be allowed to receive the promotion of the Samsung watch that comes with it since I opened a line, and since it was not a fault of my own that there were no phones available around town. So on the 29th of August I drove 2 HOURS AWAY to attempt to get the phone. Finally after going to a few stores I found one that had on phone left.
I was upset however when the store employee told me I could not get the promotion since it was the day after it ended. I was told to contact Samsung in regards to this since this was their promotion. I called Samsung and after explaining the situation was told it did meet the criteria since opening the line counted as reserving the phone. So I went back and explained what they asked me to say to the phone company employee. They said ok and I purchased the phone outright, OVER $800 DOLLARS!!!
I go online to Samsung to put in the information to get the promotion and am told after sending the PDF required file that I do not meet the requirements for this!!! I call back and am told how to send another attachment with my second receipt, showing the line being opened on the 28th. I was told this would fix the issue. So I send the second attachment through the email provided to me to Samsung. I am told it will take no longer than 48 business hours to take care of.
72 BUSINESS HOURS LATER, and I call back as the status has still not changed online. The gentleman I talked to was very kind and helpful and I commend him for his excellent service. He explained to me the situation and went out of his way to help me. The call eventually ended with him apologizing to me and stating "this call is recorded so you have my word on this sir. I can plainly see that you have the document stating this was purchased on the 28th and the reason why you could not get the device, and the purchase of the Note 7 on the 29th and the statement of you contacting us, and that we told you it would meet the criteria. I do not see any reason this should not be accepted and you get the promotion deal with this. I will send this to our escalation team, and they should be able to resolve it for you right away. It will take 48 hours".
On the 20th of September I receive a email stating they need photos of a receipt showing the purchase of the device on the 28th. I call back to discuss this as we have already gone through this. I am told by the man on the line that I just have to respond to them as they cannot contact the escalation team. I told him that I need to talk to a supervisor as this is going on long enough and they already have their money, and this was ridiculous. I was first told there was no supervisor, and then minutes later after explaining the case again, I am told the supervisor is on the line with another customer and that I would have to wait, but they do not recommend it. I stated I would wait.
While waiting I checked to verify on my email that the email with the two attachments of the same receipt would be there and had gone through to them. It had. I was then told after waiting 15 minutes the same thing that they were on a line with a customer and I shouldn't wait, I told him I still would. After 30 minutes of waiting I am told that they still were on the phone with the same customer, and that they did not want to waste my time, their supervisors, or their own if I was not going to reply to the escalation team. I responded to him that I had along with the other two attachments I sent with it. He told me that I had not sent one. He was looking right at the email screen and saw nothing from me. He proceeded to tell me I was wrong and lying because he was looking and saw no reply to the email.
I cannot believe your company has the gall to tell me, the customer, that I am a liar on top of all the other stuff I am already having to deal with you. That is not customer service in the slightest. I run a company that travels across the country, and you better believe that I will be letting each and every person I know and come into contact with that Samsung is not a company to work with or be trusted as they do not do what they say, and will even tell you that you are a liar.

I am forced to write this mail to you as I am very unhappy with everything involving Samsung. I have been using Samsung phones over the last five years and was a very happy customer only until my recent purchase of J5 Pro. I purchased this phone on 15th Aug 2016. With a week's time I have been raising complaints that calls are not audible. Please do note that the call doesn't drop but goes mute for indefinite period of time. I have contacted your customer care. Initially I was advised to put the phone on Safe Mode. This was told even without trying to understand the problem.
On subsequent call, I was told to visit a service center and was even promised a call back from a supervisor. The call was never returned. My question to you is - Would you rush to a service center for a brand new phone to be checked? Raises a big concern on the quality standards that are being maintained here. I have been having to take work related calls on my phone which have been utterly frustrating. My work is taking a beating here. My concerns which I would want to bring to your notice: I do not have the bandwidth to take a brand new phone to get it checked. Even if I do get there, and asked to submit my phone for an observation for 2-3 days, am I supposed to be buying another phone as a stand by?

August 23th - I issued the order of 01 S7 mobile phone (got 1 Gear watch as a courtesy. I paid from my checking, so Samsung got money at same time. Shipment was estimated within 3 days. August 26th - I received the Gear Watch and the S7 was not been received. I contacted Samsung by phone, stay waiting more than 20 minutes, after that "surprise!" They informed this may take more 3 weeks to happen. Prevision was to ship at September 9th. August 26th - I sent an e-mail asking some answer about the shipment (maximum time was to be 1 day to answer). August 31st (5 days later) - Samsung answer: "We have been provided with an ETA restock of 09/19/2016 from our fulfillment center. We are only provided ETA restock dates and this is what we give our customers. Please know the ETA restock date can change if the fulfillment center is not provided with enough units to fulfill the order."
August 31st - I answer to Samsung that it was not acceptable - I sent a complaint about 3 weeks and the answer is that the time will increase for 4 weeks and even they cannot guarantee that will be shipped within this time? Today Sept. 3rd (3 days latter) - Nobody answered the e-mail - I'm trying to cancel the order... Guess why? 30 minutes on the line and nobody attend!!! MY MONEY IS GONE... I HAVE NO PHONE AND NO FEEDBACK FROM SAMSUNG. Just a maybe...

I buy Samsung s6 on 19 Feb 2016. Now phone is not working due to phone wet in rain water. I send phone Samsung service center, they ask to pay for repair. It's not under warranty because phone is damage with water. Then what for Samsung say phone is water resistant. If can get problem if wet in rain water. What I do. Please advise where I need to complain, how to complain in court.

My son woke up to his phone extremely hot - hot enough to burn his hand. I cannot get through to anyone at Samsung. Multiple phone calls, emails and perpetual hold. He is away to college for the first time and now has no access to phone. The phone warranty expired June 30th. I now see online there have been numerous complaints about this issue - some leading to actual fires! This sounds eerily familiar to the Segway battery fire incidents. What can we do to stop this from happening!!???

On August 5th, Samsung created ticket for me because my screen was going blank randomly and the phone would power off and on of its own accord. Samsung paid for me to send my phone to the Repair Center in Texas. I did so, which took a total of 11 days. It came back with a letter stating "We've performed a thorough examination of your device, and it has been determined that the unit is beyond economical repair. The unrepaired device has been returned to you." No information about replacing anything. That was it.
I contacted Samsung via phone. The agent I spoke with on the phone for about 30 minutes spoke limited English, AND after 30 minutes on the phone, he never answered my original question ("What will Samsung do about my phone?"), kept asking me if I wanted him to troubleshoot my device with me, and would not transfer me to his supervisor even though he said twice that he would do so and put me on hold. I then tried online chat. After speaking with the Nadeem ** through Chat, she finally said that there had been an unauthorized repair and that there was a different cover on the back. I bought the phone new!! I'd never had it repaired before, and the cover is what came with the phone. Samsung is trying to get out of honoring their warranty. This is no way to treat a customer, and they've just lost one.

I purchased a cell, it broke within 4 months and would not hold the charge. I spent countless hours on the phone with them. I returned the cell for repair 3 times. I paid 550.00 for a defective phone. After over one year, they have now said the warranty has ended. No crap genius, you started 4 months in and still haven't fixed the phone... stay away, their customer service is so poor, their product is of low quality. Run fast run far.

My wife had a Samsung Rugby with zero problems for a few years. The first one I bought, I had problems. It was replaced with a rehabbed one. That only lasted about 2 years. So October 2015, it's time to get another phone so I chose the Rugby because it is supposed to be military rugged. In May 2016 it deleted my entire address/contact list. I took it to the AT&T Device Support Center. They couldn't find the list. So they copied the address/contact list from my wife's XTE. In a few days it again deleted the entire address/contact list. We went back to the AT&T DSC who repeated the process. In a few days, the Rugby again deleted the list. I called the customer support center who admit they might have issues with their cloud. In June they sent a refurbished phone. It did it again. So I called Samsung who denounce their phone is an issue. They suggest we input the list manually. So we did. About 10 a week.
Last week, viola, the Samsung has deleted the entire list. We have saved the list to the phone, to the SD card, & to the AT&T cloud to no avail. Each time the list is deleted. This may be the last Samsung phone we ever purchase. We stay with AT&T because we live in a very rural area, & do a lot of traveling. They have more cell towers than Verizon. We chose the Rugby because my husband needs a cell phone, not a smartphone. The Rugby is the last of the kinds of non-smartphone on the market. Please help. I can't find my invoice at the time, but we are long time customers of AT&T & they should be able to provide the information. I do have a Case number from Samsung # **, from AT&T Case # **.

Have this phone almost 2 years and loved it until Samsung's latest update. Horror begins. The phone doesn't recognize the Verizon network so it doesn't back anything up. Going on for many phone calls to tech support, trips to the store. They finally said it was the device and sent me a refurb. Had to set everything up from scratch, lost all my calendar entries, contacts et al. Managed to get my photos to the cloud, I had to buy more room too. Second phone gets the Samsung update and now this phone is messed up the same way. Been buying Samsung and even love their TVs... but when my contract is up in October, I'm running as far away as possible from Samsung mobile phones.

I purchased this phone a month after it was released and had issues from the first day. I'm in my 4th month now and I keep getting a black screen. This is my 3rd Samsung purchase and I will NOT buy another Samsung phone. What a waste of money!!!

Over a period of 8 months my screen has been cracked twice. The first time occurred when it dropped screen side down in a parking lot and landed on a piece of gravel. The gravel punctured through the glass and of course the LCD display stopped working immediately. Honestly this could have happened to any phone but the fragility and design of the entire exterior of the phone, being that it's all glass, made the repair process a nightmare.
First, the LCD display is bonded to the glass and so even if you only broke the glass, leaving the LCD still functioning and intact, the entire display would need to be replaced at a cost of around $350. On top of that, most likely the back cover will also shatter (glass), and that will cost you around $75 to replace. In my case the repair shop broke the back glass while attempting to repair my front glass. While they absorbed the cost of that, it took several more days to get my phone back. In total it took 12 days to get my phone repaired.
More recently dropped my phone again or actually it fell off the counter which was a little more than 2 feet off the floor. The front glass cracked in one corner and the back glass completely shattered although is intact. Knowing that even fixing it myself would cost nearly $350 in parts alone, I will live with it. In hindsight even though I have the phone in a protective case, I could have purchased a case with a little more cushioning but the phone is so large that its hard to find a case that adds minimal bulk.
I am also not used to having such a fragile phone as this phone was my first venture outside of iPhone territory. I have always owned an iPhone and in fact everyone in my family has always had an iPhone and there are 6 of us so the durability of the iPhone was seriously tested in my house. We have probably cycled through 30+ iPhones over the years and while I'm not here to sell iPhones, it's the only phone I have used that I can compare to the Note 5.
I understand why people don't like Apple's tightly controlled smartphone experience and that's why I wanted to try something new. However, I have to give props to Apple, especially for the newer iPhones because over the years, we have had very few problems with their products. As far as cracked screens go, we have only had 1 screen crack from a drop over the last 10 years and that phone had no protective case at all. My kids and my wife drop their phones all the time. Actually, water damage accounted for most of our repairs.
My Note 5 is almost a year old and I'll have to live with the cracked screen and cracked back cover at least another year. I wanted to keep it 3 years before I bought a new phone but we'll see if any more damage occurs between now and then. I seriously doubt I will buy another Samsung phone unless they do a major redesign or create a phone that has a proven record of durability. Part of the problem is simply in the design. In the rush to create a better looking phone than their competitors, thoughtful consideration was not given to the impact on the consumer.

Samsung S6. Had this phone from new May 2016 and had nothing but trouble. The phone crashes, freezes and overheats every day and has done for the last two months. The EE store I have a contract with have been receptive and sent the phone off to a so called technician only for it to return and crash within 15 minutes. I have had the Samsung galaxy s2 for years with no issues which is why I went for another one. I know of numerous people who are also experiencing these problems. I do not play any games on the phone or have any long running apps so these cant be blamed for the problems. This phone is poor quality and I am in the process of trying to recoup my losses. Do not buy this phone at any cost.

I have been back to Verizon 4 times and made 5 phone calls trying to get the ISSUES with this terrible phone resolved. My battery lasts me about 4-5 hours. People cannot hear me and I cannot hear them. On the last visit to Verizon the manager turned off a number of features of the phone and told me try that. I have a few less problems but now I have a phone that I cannot use 1/2 the features that I bought it for. Then they sold me a wireless charger that only works 1/2 the time and the other half the time I go to get my phone and it is not charged. I don't know if I just got a real lemon or if the Samsung phones are just bad. I am so sick of dealing with this. I work and I need to be able to count on my phone. This is so unreliable it is useless. I will cancel with Verizon as soon as I can and get an iPhone!
Samsung Cell Phones Company Profile
Company Name:

Samsung TV

Year Founded:

1938

Country:

Korea Sout

Website:

http://www.samsung.com/