Consumer Complaints and Reviews

I have receive very poor customer service with this company. I purchased a new TracFone Android ZTE from Walmart. The phone I had before was a TracFone flip phone. It was AWESOME. I loved the price and it worked great. I only replaced it so that I could have a camera and to use the internet. That was the only reason. I turned on my new phone. No service. I called the company, 3 technicians and 4 plus hours later it was decided that the SIM card in the phone was the wrong one for the phone. This was a factory sealed phone. I was told it would take 3 days for the new one. Nope, over 2 weeks later I call.
I was informed the SIM card was on back order. I talked to 2 people and many hours later they decided I did need one. And for some reason this SIM card wasn't on 'back order'. It arrived after a week. I had no internet and could not text. I sucked it up. I could make and receive calls. My minutes ran our 3 mos later. I was on automatic renewal (they had my credit card number on file). I called to add minutes and to be put on auto-renewal (again). The lady informed me my phone didn't show internet compatibility. I told her it hasn't worked since I bought the phone in August, this is the end of November. She said "You need a new SIM card."
So, yet again I am without a phone and the card arrives a week late. I was told to call customer service before I put the card in the phone. I call and the gentleman told me I needed to add my airtime card before he could do ANYTHING. I told him nicely that I had on 12-1-16. He said I didn't. So, I give him the credit card number (where's the auto-renewal I am wondering?). He tells me "I don't think this is going to fix your problem, this new SIM card." Now, I have already put 9 hours into calling this company and 'waiting on the line' while I am switched to different people. So, the good news is after about 40 min. after he tells me it won't work, the phone is working correctly for the first time since I bought it.
The guy then says "I really didn't think it would work." This was after 9:00 p.m. The next day I notice that my phone number is not the same. He never told me he gave me a new number. I never asked for a new number. At this point I was NOT going to call back and waste more time on the phone. Last night I receive my credit card statement. There were 2 airtime card charges 11 days apart for the same amount. I call customer support. They said I was wrong. I was transferred twice. There was NO apology. The last guy even read to me out loud that my account had been charged twice and said that I wouldn't get a refund, that their tech hadn't read the last persons notes and wanted to know if I wanted to buy more bonus minutes.
I abruptly said "No I am calling for a refund and have been charged twice in 11 days and I want my refund. I don't want more minutes!" I was then finally transferred to billing and he took about 5 minutes and refunded me. I never once received an apology. I have NEVER had anyone say "Gee you must be frustrated." or "Boy this has been a mess." Nothing. I am a professional with many patients. I believe in customer service in my field. I have taken pay cuts for my services in order to satisfy my patients. All I wanted was a working phone and a sorry. Is that too much to ask? Instead I received the run around, weeks without a phone, no compensation and charged twice, lost my phone number and I still don't have auto renewal for my minutes. I guess I'm just really PICKY.

MotoX 2nd Gen (2014) to TracFone. Decided to switch from long time provider to TracFone to save money. I read the numerous bad reviews, but concluded they were primarily concerning customer service. However, in that I am computer literate, and technically savvy, I anticipated I would not require customer service; rather, I'd be able to complete porting of my number to my own smart phone using TracFone's website. Not the case. Purchased and received their activation kit containing 3 sim cards - but not until subject to lots of inconvenience and cost. TracFone is unable to provide - even at my cost - overnight service. Lost a work day waiting at home to sign for delivery which did not occur. Received Email with FedEx tracking number. Checked with FedEx, and tracking did not exist in their system.
Next day, same thing. Turns out, replacement sim card was sent via USPS. Yet most of yet another day waiting tracking number was Received Email with FedEx tracking was unable to pay for overnight d. Activated my number, and inserted the nano sim card. Activation failed many times with the message "activation incomplete". Messages indicated that upon a power off and back on, activation would be attempted again. When I contacted customer service via chat, waited approximately 23 minutes before an agent entered the chat. Agent either did not understand what I explained, or chose to ignore, because I was asked what I already explained many times. Further, when I mentioned that I'd tried calling the number contained in my activation kit "if activation failed" I was scolded, and asked why I'd done so, and told that I could have damaged my phone by calling that number!
Overall, agent was obviously following a script, and offered nothing in the way of meaningful assistance. Worse yet, he indicated that I needed to remove the battery from my phone. I explained that I couldn't figure out how to do so, reiterated the make and model of my phone, and was told he'd wait for me. Turns out battery is glued into case, and is not intended to be removed at all. This resulted in minor damage to my otherwise perfect condition phone. I ended chat, and started another one. Another lengthy wait, another long convoluted chat, which ended by the agent indicating that the sim card sent to me was faulty. He either didn't know, or would not explain what was wrong. Solution was to send another sim card. This time I received a "combo sim card(s)" - standard and micro sized, even though I was specific about requiring a "nano" sized card.
At this point I contacted my prior provider with the intent of purchasing another month of service from them due to being without service for over a week, but found that due to my number having been ported to TracFone, I was no longer a customer, and was unable to do so. Solution was yet another replacement sim card, which I was told would arrive Wed or Thurs of following week. Didn't arrive. Another chat, and was told that it would be longer - I was misinformed, "processing another sim card can take up to five days".
It is now exactly five (5) days later, and yet another chat results in my being told my 3rd sim card may have a tracking number by tomorrow - a full week to put a sim card in an envelope, and place in the mail?! Attempting to save a few dollars has cost me over two weeks of service, considerable time, and anguish to family and friends wondering why my cell phone is "disconnected". I strongly recommend that anyone reading this review avoid porting a phone to TracFone. Most reviews indicate customer service is bad; In my experience, I can't think of any way it could possibly be worse. However, giving this last comment further consideration, I will add that in my experience, all agents were courteous.

We had used TracFone for several years the usual number of glitches and issues that one has with phone companies. This year they sent us a new smart phone, saying our older model was obsolete. We had purchased $100 of coverage until about 2018 and had almost 1000 minutes remaining on our account. The new phone worked fine for about 3 weeks, and suddenly it had a message saying no service. We contacted customer service, who identified a faulty SIM card and then sent us a new one. The new SIM did not work either.
After going through several layers of technicians and supervisors, it was determined that our phone number had been changed, and it was not linked to our phone. We did not ask for a number change, and they had the gall to insist that this new number had been our number attached to this phone. We tried to explain that we had had this same number for several years, and did not want to change to the new number they said was now attached to this phone They told us our old number was no longer available. We told them to cancel our service because we had wanted to keep our number and give us a refund of our money on our account. They refused, saying this was their policy no to return pre-payments.
To me, this is incompetence and theft of our money. Not only did they change our number without asking and failed to resolve our no service issue, they refused to refund the money we had paid for a service that no longer worked. So buyer beware... TracFone service is less than competent and they will steal your money. What other company refuses a refund for a mistake that they made and for a service they cannot provide... fly by night outfits. BEWARE.

I contacted Tracfone with a phone that had no service. The first person I spoke to said it was a problem with the service from the tower, till I pointed out my husband who has the same service did not have a problem. The second person hung up on me. The 3rd person I talked to said I needed a new sim card. It was mailed out Jan 2nd to the wrong address, it is correct on my account. After recontacting them on the 6th Jan when it didn't arrive it, I was told a new one would be here in 2 business days. With the weekend I confirmed it would be Tuesday. Talked again Monday night, again promised Tuesday. It's Wednesday, no sim card, and by tracking it, it is still in Florida. So today is day 9.
Updated on 1/12/2017: I was told my replacement Sim card had been shipped and would arrive Tuesday Jan 10th. Not here today, Jan 12th. Was told twice it had been delivered on the 11th to me and I should have it. On following up and being very insistent that it was not delivered yesterday, I find out it was never shipped.

I purchased a TracFone and a 60 minutes card for a relative for Christmas. The relative could not get cell service where they live and I tried to get a refund at Walmart and they refused due to the purchased date being over 30 days. I called TracFone directly to get a refund, they too refused me a refund on the phone and $19.99 card saying it has been over 15 days from purchase date. So now I am out over $40.00 and TracFone really doesn't care. Walmart customer service advised me that TracFone would give me a refund. But I guess they just wanted me out of the customer service line. Never again will I buy nor will I recommend a phone from Walmart or TracFone.
How do I know I can trust these reviews about TracFone?
673,068 reviews on ConsumerAffairs are verified.
We require contact information to ensure our reviewers are real.
We use intelligent software that helps us maintain the integrity of reviews.
Our moderators read all reviews to verify quality and helpfulness.
For more information about reviews on ConsumerAffairs.com please visit our FAQ.

I've been a TracFone customer for about 17 years but my last experiences have been HORRID. I bought a Smart Phone and it took 3 days to get it working. It will not work on anything except local calls. I bought all their packages so there is no excuse for what I've gone thru. They have people outside the U.S. and no American Operators. What happened to them? All they have are morons that read from scripts. I'll be glad if our new president can arrange to charge a 35% tariffs on companies like these and put them out of business.

I have used TracFone since 2004 and have found consistent reliability with service and performance. Personnel who answer telephone calls are knowledgeable and courteous. I especially like having option to use the web site for most questions, and the site is easy to use. TracFone has a product which is reliable and cost-effective. I especially like the no contract program and carry-over of minutes.

I purchased a new Samsung S6 on 10/17/2016. On 12/14/16 it stopped working. I had purchased the Easy Exchange Plus to extend the warranty for a year after the manufacturer's warranty expired. My phone was replaced but they cannot transfer the extended warranty to the new phone. They claim the Easy Exchange Plus is tied to the IMEI number of the original phone. Nor will they refund my $49.99. The phone should have been replaced under the manufacturer's warranty not the Easy Exchange Plus.
I spent well over an hour going around in circles. I would not ever recommend buying an expensive phone from them. I have used them for years because I seldom use more than the allotted minutes in the yearly plan. I bought the Samsung to have a good camera on vacation and be able to navigate easily. It broke my second day into vacation.

Tracfone required that my phone be replace. Had a double card on it and 800 minutes. They then delayed sending the new phone and lied to me that they would transfer the 800 minutes. I have tried to get the minutes transferred for 6 months and they finally refused to do anything. In the process I was told to put a new card with minutes on the phone before they could transfer minutes. They lied and committed fraud in inducing me to buy a new card with the promise of giving me my previous paid for minutes. I believe they operate with such impunity as they are a foreign owned company who is in the business of subsidizing third world phones and selling phones to governments as give away phones. They are dishonest in their statements -- Even documentation of calls and promises won't sway them from their false ways.

I've had so many issues with this company. For one they have people that don't understand english very well. Get orders messed up. Don't understand what you are asking them. I order a phone and the phone was reconditioned. The worst phone ever. It was frozen up, crashing and everything. I reordered another phone. Was messed up. It would keep shutting off and go back to the main screen. Then I dropped it. Now I can't return it so I reorder another phone. They didn't put a suite number on it so now FedEx couldn't deliver it so it got sent back to the company. Now the company tells me it takes up to 30 days to get a refund. 30 days? For my money back. Ridiculous!
In the meantime my phone is broken I go to order another phone and they put all kinds of restricting with FedEx. If there's nobody there to sign for it then they tell me "You can't pick up at your local FedEx. You have to go to the main office which is 20 minutes away." They can't deliver without a signature. "You can't do this. You can't do that." Such a hassle to get a phone with this company and they sell you bad phones. One issue after another. Change your policy and restrictions so people don't have to go thru such a headache. This is the last phone I will be getting from them!

I had been contacted several times by Tracfone stating that my Samsung T404g phone would be shut off - my service disconnected on Dec. 31 because as of that time my phone would no longer be capable of use. This is all because of the 2g migration that they started. I say it was a way to force customers to buy new phones. I did not want a smart phone or an android phone. I use my phone only for emergencies and some text and send a few pictures. I don't use my phone as a computer or for internet purposes. I finally was able to find a basic phone that took picture (not good) and was not a smartphone - This was not an easy task.
I finally call to get the phone activated, which I did. I now have a phone that does not have full service (bars) unless I stand on my head! And I have a hard time using it as it has no buttons (its a touch screen), it does NOT show whom is calling or who text are coming in from like my old phone did. The issue that really bothers me is that they DID disconnect my service from my Samsung phone and at this time it still has more signal than the new phone I was forced to buy.
This makes NO sense to me. The phone that was not suppose to work or have any signal after December 31 still has full bars and full signal even though it has been shut off from TracFone service. The new phone has very little signal and is not half as good as my old phone. I am NOT happy with this at all and wonder why my old phone had to be disconnected before we could have a chance to see if it still would work or not, but they would not give me that choice. It was made clear my phone was being disconnected on Dec. 31 and to get a new phone or I would lose all my minutes and phone number. I believe this was all a scam or something?
I need a phone to carry with me everywhere I go. I don't leave my home except for Doctors appointments. I need the phone to be able to get help if needed to get out of bed or similar situations (emergencies). I was able to hit ONE button and contact my husband or a friend, now I am not able to do that with this phone. The old phone I knew well and I could feel the button even if I could not see. This I can't do that. There is nothing to feel and now I am stuck. If I need help I don't know what I will do. I sleep with the phone in my bed so I could always get it. Now it does no good. I struggled for about 2 hours or more to get out of bed this morning as I could not call for help, Thanks to Tracfone. Some may ask why I do not have a lifeline. It is because I don't need an ambulance, just assistance.
I have a DNR on file so NO reason for an ambulance. I don't have order # so I am sending my cell phone number. It has not changed. Showing picture of phone similar to the new LG phone and my actual Samsung T404g phone. The thing is they want everyone to get the new smart/androids so they can split your minutes 3 way, text - talk - data and NO more double or triple minutes on any of the new phones! That's the scam and their reason for all this, I believe.
All I know for sure, is my Samsung would work if activated and they dis-activated it. Possibility they had a mix up and think my Samsung is my old phone I had before I bought the Samsung? They are so dumb you never know? I do know a lot of people are not happy with this migration and having to buy new phones that they don't want nor need. Older people especially do not want all the bells and whistles of these smartphones and will not use them. The ones I have spoke with are getting something through AARP.

I have to call Miami to get anything done -- which always takes a good while to actually be done. I have a balance of about 4,000 minutes which is hard to use as I do not have a good manual to follow. I am on a monthly bill and there is no way I can just pay a small fee to remain "live" and suspend collecting more minutes until I can use up some of my balance. This is a common problem when one lives where there is no reliable cell service. Once I get the "right" person on the phone, which usually involves two or three transfers, the problem is resolved. However, I would like to be able to either download a new manual or be mailed a printed one.

Tracfone has been our cell provider for about 7 years. Customer service has been excellent when problems arise. We have traveled all across the 50 states and have cell service wherever we go. Had cell service at 10,000 feet in a mountain valley.

Transferred my son's phone # and minutes to a new phone and it says no mobile network. And after calling since before xmas still no help. I've been waiting for a customer service rep since 10 am. It's now 2:20 pm. I've never had problems with TracFone until now. They are useless - no help at all. There is no call volume that should keep you on hold this many hrs. They will lose my business since they have people working for them that don't know their job and don't answer a phone.

The value is great, but customer service is slow, sometimes you have to wait a long time for answers. If you purchase a new phone it is difficult to learn how to use it. Many times you have to wait long times for answers. I don't use mine all that much, so for me it works. Since I am a senior citizen, it takes me a while to learn new things. I usually use mine when I am out, or when I need directions.

I usually get good reception and I have very little trouble with service. The cost of using the service good, I get to keep unused minutes and the reception is great. I am able to get reception in dead zones that others are not.

I neither found them to be really great nor poor, usage wise it is average. There are times when you enter your phone card and it doesn't go in; plus the bonus points they are suppose to give you (I) never get.

I purchased (2) Samsung Galaxy 5 phones from HSN recently. Phone is serviced with Tracfone and each came with 1350 minutes, 1350 MB Data and 1350 Text messages for one year. We activated the phones on 12/5/16 which took 2 full days to finally set up. It's now 3 weeks later and I have 0 data, 54 minutes and 104 texts remaining. My mom has 788 minutes, 62 MB data and 150 texts remaining. No way she used 1200 texts in one month nor did I go through 1250 minutes of voice.
When I called to find out how this was possible, I got a non-English speaking representative who told me every 30 seconds to please hold; he's still checking the account... after hearing that 50 times I nearly flipped my lid and told him not to say it again. They are unable to give you any details of a breakdown nor does it show when you log into your account. You're just left seeing a balance. I asked to speak to a manager and he confirmed that breakdowns are not provided. The refill of 450 minutes with the 3x promotion (1350 again of each) for $79.99 is ridiculous. There are better plans out there with unlimited voice, data and text for half that price. Big scam, will be returning both phones to HSN this weekend and giving Tracfone the heave-ho!!

I asked Tracfone to replace a battery for my smartphone because it is not holding the charge for more than an hour or two. They refuse. To purchase a battery is as much as purchasing another phone. It is all about greed. Very unhappy.

Been using Tracfone for years and have never had an issue with their service. All my unused time rolls over as long as I renew by the end of service date. Very easy to do this online. It's great for people who do not need or want all the bells and whistles (although they are available through Tracfone if you want them and at a reasonable price). I am a senior citizen and I especially like the TTY features because oftentimes I would have to get out my reading glasses in order, read the buttons on the phone or use a feature. Using the TTY feature vocally confirms what actions you are taking.

My 81 year old dad with dementia asked me to get him a cellphone for Christmas because he had lost his. I bought him a Tracfone and tried to activate it on Christmas morning. I was on the phone with 4 incompetent representative. Two them were supervisors. None of them could activate it and offered to send me a new phone. I did not want a new phone! This was a Christmas present!! None of the reps cared that my Christmas was ruined! My daddy is not well and I wanted to give him something he knew to ask for. They were not even going to refund my $99.00 for activating the phone. I insisted that they refund me and the last one who I talked to said he did not have a supervisor because he was the head of everything. I am sure I will never see the $99.00 again but that is just money.
The fact that this company is allowed to stay in business is beyond comprehension. My New Year's goal is to see what I can do to keep this company from doing this to someone else. I wish there was someone to whom I could complain. If anyone knows how to get this resolved, please let me know. If contacted, I can give the serial number of the phone and the printed copy of the confirmation that I "successfully" activated the phone. I also have the "confirmation number" I was given regarding the refund because the "guy over everything" said he could not send me an email confirming a refund. Also, none of the four that I spoke with had very good English and it was hard to understand them. I wonder if that was on purpose.

I've had TracFone for over 12 years without any problems using TracFone to make calls anywhere I've traveled with it all over the USA even Hawaii. Now I get 50 miles from home and no service. I ask why I don't have service and they tell me it won't work out of my zip code. I'm moving on to something else and reporting them to the better business and the attorney general offices.

TracFone made me exchange my old TracFone for a "new" one even though I did not request or want a different phone. After two months it was not working and I was given two options for fixing the problem. I went with the option of, again, replacing the "new" phone with a different "new" phone because that option, I was told, would allow me to have TracFone transfer all my contacts from that phone to the new phone without my manually having to re-do that.
When I got the new replacement phone, it turned out I was not given accurate information and I would still need to manually put in my contacts, which would take me at least two hours. I was on the phone for 1 1/2 hours with two different customer service people as well as a supervisor, re-activating my newest phone. When I requested some free additional minutes for all the time and aggravation all this was causing me, I was denied and told that my situation did not warrant any free minutes and that I should simply accept that this was what it takes to get a working phone!!
I've previously had annoying and frustrating situations with them, including, but not limited to, inaccurate information, but this was the rudest and most absurd. I also discovered, when I was adding my contacts, that something was turned on which, when de-activated, allowed me to add the contacts. When it was on I was having the same problem as my old/new phone and perhaps this was all I would have needed to do in the first place but no one suggested that as a problem and I had already sealed my old/new phone so I was not able to confirm this.

I've been a customer of TracFone for 19yrs. This week I tried to use my TracFone and it was disconnected. I called to see why. They read the following to me "You have filed an invalid credit card dispute and your service has been disconnected. To request your services reactivation simply call your credit card company and reverse your chargeback complaint. Or send us a money order for $44.47." I called my only credit card I have, no charges or stop payments were ever on my account. I was on the phone two different days talked to four different people. Total of 5 1/2 hrs.
Apparently what happened, someone called TracFone ordered 200 minutes gave them a credit card number and told them my name was on the credit card. And then put a stop payment on their credit card. I explained this to all four people I talked to, I even gave them the last four numbers of my credit card and asked them to check it with the one they had, they told me it did not match the one they had. They all repeated the same thing I must pay $44.47 to get my phone activated.

Purchased a phone from Tracfone with 1 yr. warranty? Phone less than 2 months old. Connected tracfone and had to do all the resets to prove it didn't work which I told them I already did. After they were sure I was telling the truth they proceeded. Need to send it back after we send you a air bill (which this was done on Wednesday will receive it on on following Monday). Then after you send it back to warehouse and they receive it another 5 days. They will send you another phone which will take another 5 to 7 days. So other words you are out of a phone for approx. 3 weeks when you buy from Tracfone. The woman I talked to (Elmira) asked at the end if I wanted to proceed and get a replacement phone???

TracFone has got to be the WORST telephone service available. No matter how many times you power off & on to increase roaming capabilities by dialing *22890 or *228911, or send the phone back for a replacement (which they send you back a refurbished phone-YUK), the service sucks. Most of the time the data service does not work no matter how many times you try. I would not recommend their service at all. Stay away from this product.

I have zero questions however I do have a complaint: Two times in a row called there to have a friend's Tracfone unlocked so it could be used with AT&T... While I was treated incredibly RUDE couldn't get a word in edge wise... I was told the phone didn't meet the requirements? What that it had to be on their ridiculous network for a minimum of 12 months?? OK, great, it was active on that network on the same number over a year. I even put the owner of the phone on the line with this sad excuse for a company and they treated him like trash as well. Luckily I don't use this useless service. Frankly I just can't understand how they even keep the service up and running treating people like this. Never in all my experience with various customer support reps been so harshly treated and disrespected as a human being. At this point I wouldn't even except "free" (Tracfone) service if it was the last carrier on earth if offered.
I can say they (TracFone) should just hang it up and get bought out by a real company that can provide professional services to their customers. Look at the reviews on the company... Nearly 90% of the customers hate the service, the carrier and the treatment they get... It's ridiculous!!! I can't believe how awful these people are. I'm just blown away... To all the users that are thinking about the service might want to do a bit of research first. Just about any carrier you choose would be a better choice. All the people that are employed should be embarrassed to state they even work there... I'll be sure to pass along the worst experience with any cell carrier I've ever dealt with in my entire life... Now that I'm done with this review, I'll be happily taking a 3 LB sledge to this paperweight of a phone. Never will I recommend them to anyone for any reason... Not even for an emergency phone!!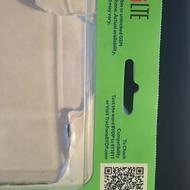 I was interested in the BYOP program, so I got a phone. I went to tracfonebyop.com to check to see if my phone was compatible and it told me I was. I proceeded to go buy the BYOP Smartphone sim kit. I went through all the steps with no problem until I reached the 'add airtime', which this kit comes with a Network Access Code which is where my first problem popped up. I entered the code and it says, "This code has already been used." I found this extremely odd being I had just bought and opened this kit but when I started talking to product support they asked me my IMEI number and zip code then told me that my phone was not eligible for the BYOP. I found myself confused again because I had checked on their website where it said my phone was compatible. I think whatever they found ineligible about my phone they need to work into their website to be more accurate. I now have a kit that is completely useless to me.

I have had an Alcatel phone from TracFone for almost 2 years. Worked ok, not great, but 2 days ago could not go online to the internet. It says something about people can see what I'm am doing, 0.bat.bing or something like that. Called Tracfone (yeah), lady could not help me, gave me a Supervisor. I told him my story, he said "hold on I have a idea." Well after half an hr I said he put me on hold and he did not know what to do or did not care and that is his way of getting out of this. I could have been on hold 6 hrs and the only thing that would have happened would be someone would finally disconnect me. Anyone have any ideas?

I bought this phone in end of 2013 or beginning 2014. I had free minutes for the first year. According to the sales pitch at that time everything you bought got tripled. Data, minutes and texts. Very first time I called I had to argue about everything. Finally I was able to get the minutes tripled but had to buy the texts. It is the same situation every time I have to call customer service to get the minutes tripled. This is my last trip out with them. Not worth the bs. They act like they're the only ones who have phones.
Company Name:

TracFone

Website:

http://www.tracfone.com/