Consumer Complaints and Reviews

2015: When I visited in one of Palo Alto, CA store (Location Code: 1038401) on University Ave, Palo Alto, CA 94301 I told they are giving away Verizon Jetpack. I asked if they would charge me extra, and he said only $10, but not contract since it is discounted and part of my phone offer. I did not sign any contract. 2016: I recently canceled my Verizon mobile number and moved to AT&T, since I was out of contract and it was very clear. After switching to AT&T... Verizon has continued to charge me $90 every month and say I am in contract till Jan 2017. I was surprised to know there was a contract on Jetpack. The salesperson clearly mislead me and never told me about the contract. Only thing he told me is about $10 for jetpack. I am very disappointed and want to file a consumer complaint.

Verizon is so arrogant that no matter what your problem is and I mean whatever, billing to hardware, international to data, there one answer is "No. We will not help, hear or listen to your problem! Pay up! Suck it up or deal with it. We here at Verizon will not assist in any way or fashion!" So Verizon hear this! If enough of us quit your sorry excuse of a company how are going to pay all those lame employees! I will pay each and everyone of my employees and customers hard cash to take 5 minutes of their precious time to write their experience! Maybe we can ignite our own grass roots Trump Triumph and put you out of business! Santa you listening. All I want for Christmas is to see Verizon stocks plummet! God Bless America! Just saying the name Verizon brings bile up!

My Verizon DSL service was too sporadic and never consistent. I called the customer service. It took many layers of recording before I finally reached a real person. She arranged a technician to come out. The technician was very successful to completely disconnect my wifi service. When he left, I got a text notice. I had another technician scheduled for next day. I waited at home between 1-5pm. He never showed up. I called Verizon again to see where he was. The operator told me he was running late and will come at later part of evening. No one showed and around 7:00pm I got a automated text from Verizon: my "repair request has been resolved". And here I was with still no wifi and Verizon was telling me all has been resolved.
I called Verizon back to disconnect my DSL service. The 8 agents I spoke to during my 2 hour call, they all put me on hold average 30 mins and some of them just hung up on me. No one helped me to disconnect the service nor refund my money for no service. Instead of hearing my story, all of them were too busy reading off of the scripts like robots. Please stay away from Verizon. It's the biggest scam.

Samsung phone hardware issue; Verizon tech used Tech Coach app to test. Recommended factory reset, did not explain status of phone afterwards (only 3 pages on smartphone, can't call and use features, etc.) Tech did the backup of all phone content. Backed up to cloud. Did not backup Samsung calendar app, and all calendar content lost. Samsung has no way to restore calendar app info. No beneficial remedy offered.

In May 2013 I purchased a device from Verizon and signed a 2 year contract. I was given a receipt with a $199 rebate for the phone purchase which both were processed by the rep, and I never received the rebate. Since that time, the following has occurred resulting in my filing a suit against Verizon in the states of FL and MA. The following is an accurate account of my experiences with Verizon, including Verizon subsidiary locations in FL and MA.
ITEM 1. Changing my plan/extending my contract by an additional 1 to 2 years whenever I call customer service WITHOUT MY PERMISSION. I assume they get a commission of some kind when they do, so my contract has been extended to 164 years in total, in all the combinations of the various phone calls I have placed at various times to get help since I first began with Verizon.
ITEM 2. Rep shipped my phone to an incorrect address EVEN WHEN I WENT OVER MY ADDRESS. I have no clue who received it, where it went, but somehow someone else has it. When I call, they say on the phone that I'm "not responsible". I've even held for managers for in excess of 21 minutes, 43 minutes and 64 minutes and am told I'm not responsible. However, according to my account and my credit rating, I am.
I was advised that order was canceled 17 different times - it has not been. I was advised my address has been changed to reflect the correct address 18 times - it has not been. I was advised they have rerouted my order to be shipped to the right location 9 times - it has not been. I even held 43 minutes while the manager supposedly called FedEx and communicated the address change - FedEx claims they've never received a call from Verizon and no address change or reroute has been initiated. (FedEx won't allow the receiver to adjust the address as Verizon had placed safety restrictions on all FedEx deliveries.)
ITEM 3. Whenever I've contacted Verizon about these errors, I've been PROMISED BILL CREDITS. While simultaneously logged into my account, I'm told they're applied yet they never show up. When I call again to inquire, I'm told the previous rep must have made a mistake. They make new and different promises that also are never delivered... YET MY CONTRACT SEEMS TO GET EXTENDED (WITHOUT MY PERMISSION) BY ANOTHER 1-2 YEARS WITH EACH & EVERY CALL.
ITEM 4. My device was shipped to some incorrect address in a state I do not live. Rep's fault. When I contacted Verizon I was given a FAKE FedEx CASE NUMBER & was even sent a text containing the case number. When I contact Fedex with said case number, they tell me they have no record of it. When I call Verizon with said case number, they have no record of it, either. (This is one item I'm using as evidence in discovery in my suit against Verizon.)
ITEM 5. I was given, countless times, a "Verizon Ticket Number" about whatever issue I was calling about at the time which ended up being FAKE as well. These issues ranged from unauthorized plan changes, unauthorized plan extensions, contract extensions, and once, an issue regarding over-billing. I even received texts with these fake ticket numbers sent by individual reps! (These are other items in discovery we're using in the suit.)
ITEM 6. Verizon reps have promised a $25 bill credit for customer loyalty due to the fact my contract had expired. THIS NEVER HAPPENED. I HAD BEEN PROMISED THIS SINCE MAY OF 2015 DURING MANY CALLS TO VERIZON.
ITEM 7. Verizon says I am not responsible for their gross error in shipping, however, the account online and whenever I contact reps about this issue, I am apparently still held responsible for the phone and their mistakes.
Apparently, Verizon reps say whatever they think you might want to hear during calls, but what they actually do on their end is a very different story. I've been not only over-billed for data I did not use, but I also have now a device on my bill I didn't receive due to their shipping error. I've also received charges on my card for the taxes and service fees which I'd been promised would be waived. I have the documents that reflect the TRUTH and the recorded phone conversations with reps that show what I was promised. If you are considering Verizon, I would absolutely, absolutely not choose Verizon. The reps set you up to pay the highest possible fees and plans, regardless of what you actually request or place an order for.
I even tried making changes and adjustments online through the My Verizon account online access. Somehow, it always gets switched back to something else entirely, and something entirely different from that too whenever I call customer service. It's as though a customer service rep is getting into each account and making changes in order to get commissions, and other reps are placing orders and holding you responsible. Was this a case of just a handful of lazy/dishonest reps? IT'S HAPPENED CONSTANTLY AND ON TOO MANY OCCASIONS FOR THE LAST 4 YEARS, so whether it's the reps or Verizon themselves, or a combination thereof, I don't know nor do I care. I would recommend any other service apart from Verizon.
How do I know I can trust these reviews about Verizon Home Phone Service?
638,664 reviews on ConsumerAffairs are verified.
We require contact information to ensure our reviewers are real.
We use intelligent software that helps us maintain the integrity of reviews.
Our moderators read all reviews to verify quality and helpfulness.
For more information about reviews on ConsumerAffairs.com please visit our FAQ.

I don't even know why I signed up for a new contract with this company. First off I pay way too much for 2 phones and a basic data plan. I understand Verizon has decent coverage, but I can and will sacrifice some of the coverage to make my switch. I was super excited for the new Google phone to come out. I pre-ordered my phone on 10/18. Paid all of the fees and happily waited for my new phone. Let's fast forward to today 11/29. I have been given so much runaround by this company. It is unreal. Everyone I have spoken to just puts all of the blame solely on Google. That's great, so I am almost 40 days deep into not getting the phone I have already paid for, even paying for the new plan for the new phone that I don't have. Expected ETA on the phone went from 10/30 to 11/14 to 11/26 now it is stating 12/26. I'm confused here, how is this good service?
Every phone call I have made it is always the same thing. "It is Google's fault, we are just the supplier." That is all fine and well and I do understand that, but absolutely no compensation? No offer to ship another phone for free. No "I'll just transfer the already paid taxes to your new phone", no nothing. So now I have paid for 2 phones, of which I have neither. I am paying on a service plan with said phone being paid for as well and there is absolutely nothing you can do for me because it is Google's fault. This is not good customer service, this is not even service. It is take my money and then hope and pray a phone shows up. Once I am done with this new service contract that I signed up for 2 months ago for the new phone that I don't have, I will be going somewhere else and I would advise everyone from here on out to drop Verizon.
A simple act of customer service, like the Multi-Billion dollar company covering the overnight fee for me waiting almost 2 months for a phone that doesn't look to ship anytime soon, would have saved this review from being written. Not even an apology because like the supervisor said, she never apologized because it isn't their fault. Thanks Verizon, for making me realize I pay way too much for phones because the customer service or the intent to keep existing customers is not included in that bill.

Good grief. I changed to pre-pay to save a little money. I enrolled for automatic billing and this was all a month ago. I call today to see how much the actual bill is and am disconnected twice speaking to someone. I spent 1 hour trying to get help. Automated stubbornly says I owe $30. That is not the case, after taxes and whatnot I owe $33.56. But it refused to accept that amount on the phone or at My Account online. Also, it says I'm not enrolled for automatic billing now after submitting a cc number and giving my electronic permission - ridiculous. They are not even answering at their number and at this hour they should. I believe they do so til 9-10 pm PST. Atrocious, sadly disorganized customer service. I have been with them since '06. They used to be very good, but in about the last 6 mos, everything is difficult. I just want out now.

Absolutely horrible experience, on a level of being completely scammed. Been offered 500$ credit towards the new phone if I upgrade it and send in my iPhone 6 back to Verizon while paying off half of that phone. Been told you n only gonna cost 80$ to upgrade and there's a promotion that will give me 500$ credit towards iPhone 6s. When we went to pick up had to pay $200 to upgrade - not 80 as were promised. Also received a 950$ bill to pay for the upgraded phone and returning iPhone 6. (Even though iPhone 6s price on Verizon website is 750$, not 950.) Went back to store and asked what happened to 500$ credit that was promised - the guy could not recall promising that. He promised to find out and give us a call within 2 days - never got a call, two weeks went by! Got scammed into buying iPhone 6s for over 1200$... Could have gotten 2 iPhone 7s at Best Buy for this money...

I have had the absolute worst experience with Verizon's online customer care as well as their over the phone customer care. I have spent over 45 minutes in live chat with an agent who kept talking in circles. My current bill is not reflecting that I made my payment last month. As a result I have an additional $200 worth of charges on my current bill. I provided the bank confirmation number to show that I had in fact made payment last month. She continue to talk around the problem and was not able to tell me why that my last month's payment was not reflected on my account. (I had a copy of the chat sent to me via email so I have all of this in writing). Finally I asked her for the number for customer care. I am currently still on hold after 32 minutes... horrible company. Horrible customer service. Should have stayed with AT&T.

I was put on hold for 36 minutes and never got to speak to a representative. I had turned down the volume on my cell phone, but was still forced to listen to Verizon's endless promotions for their service. I would NOT advise signing up for Verizon - overpriced AND poor service!

I bought a prepaid phone from this store. I was told I would have coverage. I already have a contract phone at the same address. The phone doesn't work. I have the receipts. They state the phone cannot be returned. I took the phone back to the store after being assured by Verizon my money would be refunded. I go to the store. The mgr refuses to wait on me. I ask her why she refuses to answer and waits on others. I call Verizon and speak to the rep who advised me to return to the store. She put me on hold for 2 hours and returns to the phone and states Verizon can't help me. It's a third party vendor. I called my bank to reverse charges. I am calling the BBB of NC to report fraud and the NCDOJ to investigate fraudulent activity.

On November 22, my husband and I went to the Verizon store at Queens Mall in Elmhurst, NY, because his cell phone plan was going to expire on Thanksgiving Day (Nov. 24), and I wanted a phone too. This was going to be the first cell phone I ever owned and I was very excited! The salesperson told us that she had taken a "sneak peek" at the Black Friday sales and ASSURED us that there were no offers on iphones if we were to wait 2 more days. Since she had been so nice to us we decided to close the deal that day because we wanted her to receive a commission, and that was the only day she was there (no good deed goes unpunished!). My husband then traded in his iPhone 6 (16GB) for $300, and we both got iPhone 7's.
Today, Verizon is offering a free iphone with trade in (for the 32 GB, I would have either taken that, or paid the difference) as well as a $200 credit for switching carriers (in my case, I was switching my number from a Vonage landline). Not only have we now lost over $400, the manager and the salesperson also promised me that my number was going to be ported in under an hour, and that they would personally make phone calls to speed up the process if it did not. It's been 3 days and I still have no phone. I tried reaching out to the sales representative, only to be told that she doesn't even work for Verizon Wireless and that there's nothing she can do regarding the fact that I have no phone.
I then attempted to reach out to her manager, who neither apologized nor took any responsibility for lying to me. He added that there was no one else who could help me, because his superiors were "machines." Then he lied some more by saying that the promotion was 2 phones for 1! I then told him I was going to switch carriers and all I got was a very angry "OKAY! ". Thank you Verizon for ruining my trust in basic human decency. Hope karma catches up with you!

I ordered cable t.v. internet and telephone. We agreed with 165.00 a month with free starz and free movie channel for 1 year, plus latino package. After installation I did not have free starz or free movie channel. I called and after 40 minutes of useless recordings I finally talked with someone who said I had the wrong department and would transfer me which brought me back to same useless recordings.
So 30 minutes later I reach a representative who says he will activate my starz and movies in about an hour. 1 hour later starz is activated but no movie channel. HBO is activated at charge and latino channel is deactivated. So I call back and 30 minutes later I reach someone and explain the situation and she tells me that the free starz and movie channel are no longer available and that my bill was recalculated and that my new monthly bill would be 205.00 per month but she would give me 5.00 off per month. Well we argued for awhile but she would not budge so I cancelled my service with them. They did not seem to care one bit.

I sent Verizon and IPHONE 6 PLUS for trade in. It was originally valued at $650. Today I received an email stating that the power button on my iPhone does not work so they gave me $42.30 credit for the phone??? How is an IPHONE 6 PLUS worth 42.30?? Can someone explain to me. First of all the phone was in perfect condition and even if it was not it was worth way more than what they offered me. I feel like I got robbed. I asked them if they can send me the phone back, answer was no. I asked them "there must be some mistake by the tech who checked my phone, can someone recheck the phone?" Answer was no. The person I spoke to was the lead supervisor from California. Her name was Yani, very rude and did not care about the situation I was put in at all. I am new to Verizon and already hate being part of it.

I opened 3 phone lines that I wanted open for two months. After two months, I paid my balance and closed the accounts. A month later I was still being charged for that account, so I called in and tried explaining that I was being charged for accounts that I was not using. After being transferred numerous times, I finally got hold of a representative who understood what I was saying and waived some of the charges. After waiting on hold and speaking to many agents they finally waived all additional charges. It took me an hour and fifteen minutes. I am working mom with 10 kids and do not have time to spend an hour and fifteen minutes on the phone for a mistake Verizon made.

I'm pretty stunned at how bad the Verizon customer service and chat services are. I recently switched banks and needed to switch my autopay account. I switched the account well ahead of the due date in October. For some reason, the person who helped me do this over the phone didn't mention that I needed to pay the bill anyway because it would take a full month to autopay to kick in. When we realized that autopay had not happened in November we called customer service and their chat service asking them why and what we should do. They told us not to worry and that the full autopay service would roll over until December when it would all be paid. They removed a late payment (which was just nominal), and told us we were fine.
Then today I got a text and phone call demanding payment again! When I called a different customer service representative said explained that the system did not work for 1 full month and said that we should pay the bill, which we did, and would happily have done the first month. This is a surreal experience given how easy it has been to switch every other service that we have where we use autopay.

I have spent 2 hrs on phone with them and got no satisfaction. I was never informed of the fact they were dropping all saved voice mails. I was cut off twice from reps and supervisors that were to call me back never did. Their customer service is extremely poor. I am looking for a new provider who perhaps cares about their customers and opinions. I lost 4 emails from my young granddaughter from Mother's Day, Christmas and birthday calls when they were small. They made no effort to help at all and 2 reps told me it was possible to get the messages back and 2 supervisors said it couldn't be done. There is no consistency and no accuracy to their responses.

I called Verizon to find out deals that they had as far as prepaid services was concerned. The rep I spoke with persuade me to come over to Verizon stating they had a deal going on. The LG K4 lite was discounted by 100.00. Folks don't be fool the phone was refurbished and could not activate. They pulled my cell phone number from Metro, shut my phone down, and the New phone was a defective and horrible phone. I went to the Verizon store and they couldn't solve the problem. So I went without communication or phone for four days and still is. Customer service was horrible and very very poor. How can one sell a product and does not know what product he sells. That is horrible for a big business as Verizon that been around for so long. They put me through hell. I couldn't receive or make any calls. VERIZON WIRELESS IS A HORRIBLE COMPANY TO HAVE AS A CARRIER FOR YOUR PHONE. They should be out of business.
My phone still isn't turn on or activated. It's sad. DO NOT USE VERIZON FOR YOUR CARRIER AS A MOBILE PHONE COMPANY. THEY ARE HORRIBLE. Customer service needs to be train how to make their customers happy and come back. When you called they transfer you all over the place. No one knows their product. Close down all Verizon stores, they are horrible and outrageously expensive. I hate Verizon Wireless. Up till now I have no service. I will call channel 12 and complain. Verizon is a horrible company with bad customer service.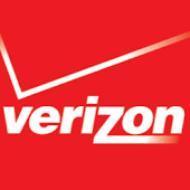 I've been a Verizon customer for over two years and the customer service was so great because I never had a problem - ANY kind of problem. However, all went downhill when I bought the Note 7 and it got recalled. Since the phone got recalled I have been in trouble with customer service all over the place, no matter what level of customer service I contact, which is nothing. I returned the Note 7 as I had been told, and I read on the website that the company gives loaner phones to use so I ordered the Note 7 at the store, and they said I would receive it between 3-5 days.
Five days later there is no phone. I went to the store - they said "sorry, we forgot to order it". Good enough, they gave me brand new phone to use for the next five days and when I went back to see why I didn't get the phone, they took away the new phone and gave me a used loaner phone, which I was thankful for. They told me I can use this phone for two days and I have to order another phone. They didn't even give me a charger for this phone. I end up ordering the Google Pixel on October 15, 2016, which they were supposed to ship to me on October 28th. I called on October 20 to see if I can change the color from black to silver, the representative ended up cancelling my order first (which he didn't inform me of) and then came back a minute later, and said "sorry, we won't have silver pixel in 128gb," which put me back to square one.
He then reordered the exact same phone that I started with on the 20th which pushed my order to be shipped a month later - November 20. The representative said that he would put a note on my account ensuring that I would have my new phone AS SOON AS POSSIBLE, due to his incompetence. During this time the loaner phone keeps restarting for no reason. It might restart 10 times in an hour or 5 times in 10 minutes. I can't really be assured to use my phone, I lose a lot of phone calls and I lose a lot of business because my job depends on the phone. So, I wake up today to see that they will not ship my phone on the 20th of November as they were supposed to be. As a matter of fact they will ship it on the December 26, over a month later.
During this time I called customer service at least 10 times, maybe more. I went to the Verizon local store at least 4 times, not to mention how I was treated at the local store. They made me feel like an idiot, stupid or unwanted. Is that because of my name, my religion or what? I filed two complaints about the store and requested following up and I haven't received anything about that. Now, I end up with a phone that I cannot use, and every time I talk to a representative they say that they did not have to provide me with a loaner phone. As I mentioned, I contacted the customer service and the complaint line many times and it seems to be the company policy that this representative cannot do too much to assist me or help the situation. Is that the way you treat your customers? Is that the way customer service works at Verizon?
I am so very disappointed that I've been treated this way. I am not happy spending all these hours talking to representatives, writing these complaints or going to the stores over this issue. I am not also happy with the money I lose every day because my customers have to reach me over the phone. I am also not happy paying for the service since this situation started up until God knows when, because I don't think it's fair because I can hardly use the phone I have now. They currently have on their website phones that say you can get them in two hours? Is this false advertising or poor management? I am beyond disappointment in Verizon.

Faulty goods sold at Walgreens. Over an hour wait before technical support is available on the phone, and even still they have no idea how to fix the phone or activate it! And it's a brand new phone I just brought straight out of the box. I HATE Verizon. The company sucks!

Well, clearly with an average of a 1 star rating, my review is almost not needed, but I feel the need to express how terrible this company truly is when it comes to their clients. Almost a year ago, after leaving Verizon for a lower cost option, I decided to sell my device back to them through the device recycling program. That is the WORST MISTAKE I EVER MADE. They had an option of either giving you money or getting a customer credit. Being that I was no longer a customer, I decided to choose the 2nd option and receive a $55 credit for a phone I paid over $200 for with renewal of contract - but I do understand these phones sadly de-value. So I send the phone in around February... and wait and wait and wait. I call back in around April. "Where's my money?" I call in and find out they issued me some kind of customer credit via email to use on Verizon items. So I tell them "no, you offered me money, I took it, I'd like my money please."
After this ensues about a half hour argument which ends up involving a supervisor in which, after much arm twisting, they agree to 'make an exception' and send me a check. So I wait, and wait and wait and wait... Finally I call back in JULY. "Where's my money?" After again about a 20 minute explanation of my story the guy says "oh yes that's some other department - they didn't get the notes, I'm going to send it to them correctly this time - so happy to help you!". So I wait... and wait and wait and wait and wait... now it's November. I call again. Again I have to go through my whole story - and each time I do this they said 'no wait we gave you a credit... wait what?" and I have to explain the whole thing to them. I said at this point, I'd like to go into a store and pick up this check. So I get told that this woman will call the supervisor at the store and she will arrange that and call me back.
I don't get a call back (surprise). Then I call in the next day and explain the whole story again when I get told 'yeah you can't pick up a check in the store sorry we told you that - you really have to talk to financial services'. Okay. I now call financial services and they tell me 'sorry we can't give you money, just a credit'. "Hi. Sorry. That doesn't work for me. You've already promised me a check twice, almost a year ago. Let me talk to your supervisor." So I talk to the supervisor who says "no actually you have to talk to customer care." This time I said - "then you stay on the phone with me because of being passed around like a rubber ball." So she calls over to customer service and we have another long conversation where I again have to explain my whole situation because she also insists they gave me a credit and I have to explain I don't want a customer credit.
After much discussion she finally tells me she can issue a credit which will take 45 days and then it will take 8 weeks to send me the check. In other words, I have to trust the SAME broken process that got me here to begin with and there is nothing else she can do. So now I'm awaiting another 3.5 months to get a lousy $55 from this company. I must really be a glutton for punishment.

I had been with Verizon Wireless for some time. Never had a problem with them until a few months ago. I had gotten behind on a few payments. I had called to make arrangements with them to pay so much till bill was paid in full. They had agreed. Then I get a bill saying that they were going to shut off my service. Unless I pay what they wanted. I couldn't pay that at the moment. I told them to go ahead and shut it down. Do what they had to do. But they didn't. They kept calling me about the bill. I told them not to be calling all the time. It's considered harassment. That didn't stop them. I had to send them a letter to stop the phone calls.
I called then again about the cell phone and why it wasn't shut off. They said that they were waiting till the end of the billing cycle. If they do that then do not be charging me anymore money cause I won't pay it. They charged me anyways. This is unfair. They should not be able to do that. A lot of businesses are doing that. And it's not right. I'm thinking about sending them a bill. For all the harassment calls. The stress that they have caused. I can't sleep at night cause this is on my mind. I wake up with it on my mind. The constant calling. I will be willing to go in with some of you people if you want to start a class action lawsuit. Just let me know. Someone needs to put a stop to companies doing this. Do you agree?

We were with Sprint and service was less than favorable, esp with my husband being a truck driver (but after my experience with T-Mobile and Verizon, they are wonderful). We needed a carrier that offered good service. First we went to T-Mobile and 5 days into it, he lost all connection in the mid-west. T-Mobile explained that if we return the phones within 14 day, we can get out of the contract. Unfortunately, we wouldn't get our original phones back and we'll lose our numbers. We didn't want that to happen, so we went to Verizon. Asked the salesperson if we would run into any issues if we switched to them (we explained everything to him). He said it shouldn't be a problem... WRONG ANSWER!!!
First, he kinda slipped in way after the process began we wouldn't have unlimited data, but that isn't the worst part. Since we were only with T-Mobile for 14 days, we lost the buyout program. Now they are refusing to pay Sprint. We were unaware we would have to stay with them for a certain period of time. Verizon also has the same policy. When I called Verizon customer service, they explained they can only pay off the carrier we switched from. I feel they should pay off Sprint since their salesperson gave us bad advice. They told me to call the store and see what they'll do. I called and first spoke to the salesperson and he sent me to the manager. The manager asked me to explain my side of the story.
After explaining everything I had already explained to the salesperson, he stood behind his salesperson saying he didn't do anything wrong. I said he gave us bad advice. The manager justifies it by saying his salesperson wouldn't know T-Mobile's policies and that when I shot back with "that's why he shouldn't have said we shouldn't have any problems. If you're aware a customer has to be with you for a certain period of time for the buyout program to take place, wouldn't the assumption be that other carriers require the same thing? His answer should have been for us to contact T-Mobile to be sure they're going to pay off Sprint." The manager at one point understood what I was saying and claimed he was going to coach the salesperson about it. I said, "if he did nothing wrong, why are you needing to coach him?"

I have 2 more months to go. Then I am going to other simple and affordable company. Expensive and complicated pricing strategies were cooked up by crooked Verizon dishonest wireless to rip people off. Got this android phone 2 years ago and had to fight many battles to keep my discount to stay and this phone to be free as promised. Just found out that I lost my corporate discount tonight. It was gone since April according to customer service. Yet I still have not received my 2 bonus gb of data, which was removed without notification. September promised October. October promised November. I called tonight and was promised 2 gb bonus next month. I can't trust Verizon Wireless. Liar.

I recently became eligible for an upgrade for my iPhone 6 and went into the Verizon Wireless store in Pacific Beach, CA to swap my old phone out with the new iPhone 7. After contemplating just ordering the new phone online and mailing my old phone back; I figured going into a store, giving my old phone to them to mail in, and having them set up my new phone would be worth the trip. I was VERY WRONG. Let me start by saying that I was not planning on paying the remaining balance on my old phone so that I could keep it and still get my upgrade.
As much as having a spare sounded like a good idea, I didn't think I really needed it/ didn't want to spend the $130 to keep something that would basically serve as a paperweight. From what I had read online at verizonwireless.com, there was no charge for the new phone with the exception of the monthly payment plan for the phone. So basically, I walked into the store thinking I wouldn't have to pay a dime, except for maybe a phone case.
As soon as I walked in I was greeted with the usual extra helpful Verizon employee who said he could get me this discount, that discount, and have me walking out of there with a phone bill cut in half. I might be blonde, but I'm not a total idiot, so I let him think I believed his magic discount tricks at the register. He pushed me to pay off my balance on my old phone, which I entertained for a bit until he hit me with the big shocker of the day, my new phone would cost me $150 just to walk out of the store with it. This did not mean $150 was deducted from the total cost of the $740 phone, just the cost to UPGRADE!
Ummm whatever happened to the "free" upgrade, Verizon? I noted to the salesman that that wasn't obvious online when I was reading up on my upgrade options, but he said, "don't worry we're having a deal and we'll hook you up with a phone case, car charger, screen protector, blah blah blah all for free with the $150 charge."
I probably should have run out of the store at that point, but my phone was a POS and I really needed a new one, so I sucked up the idea of having to pay $150, justifying it with the idea of a charger and case at least (better be gold plated but whatever). Alright in all honesty, I even let the guy convince me into buying the iPad for $1 (yeah plus the monthly payment of $20 or whatever it is). In the end my phone bill was about $5 cheaper than my current bill, so thanks, Houdini. I guess.
As I was getting ready to hand my credit card over, Houdini states that my total would be $250. What?!?? Houdini failed to mention taxes for the phone and everything combined added to an extra $100! I should have put the shiny new phone and iPad down at that point and slowly walked away, but I didn't want to make a scene and admit defeat.
I handed over my credit card and asked if I should leave my old phone with him, ummm no he said they didn't do that and that I needed to mail it back to Verizon myself!! Ugh that was honestly the only reason I came to the store in the first place!!! At least he provided me a mailing label to ship it back. As we were finishing up, I asked if he had put the car charger in the bag, he said "oh sorry you don't get that anymore because of the iPad." At this point I had given up. Give me my damn phone (they didn't even have the color I wanted but gave me whatever they had in the back) and let me go home with my last shred of dignity please. He quickly folded up my receipt (without showing it to me) and shoved it in my shopping bag and let me escape.
$250 poorer I headed home, and as soon as I got there, started unpacking my new purchases. I took a look at the receipt and there was no $150 charge, but a couple of charges that added up to over $150 - phone case ($35), ONE screen protector ($50!!), two service fees for the phone and iPad ($20 each), and iPad case ($40). There was no $150 fee for the phone upgrade, the store basically forced me to buy accessories that I never would have bought and straight up lied to me about it!!!
I will never go back to a Verizon wireless store again. It was total BS. They took advantage of a loyal customer just trying to utilize the "upgrade" plan they've totally hosed up. Only silver lining in all this is that this review was much easier to write on my iPad than my phone. Thanks, Houdini. Hope this review helps someone avoid the waste of time and money that is going to a Verizon store.

This year I experienced several problems with Verizon, but my most recent occurred when I traveled to Canada. Once I landed, I turned on my phone and Verizon International sent a message saying I would be charged $2.00 per day for all data use. The text said to reply "YES" to accept the offer, otherwise I would be charged close to $3 per MB. I replied, "YES." Luckily I had the smarts to snapshot the messages because I had a feeling they would pull one of their usual stunts. The very next day I get another text message that said I used over $50 of international data. I called Verizon immediately and told them about the text THEY sent me, then told them I responded to the text, so I should not be charged anything other than the $2 per day.
The customer service rep actually said she was going to check my text messages, and I told her I had a screenshot as well. She said she saw my reply, then suddenly my phone went dead. They disconnected my service for the entire time I was out of the country!!! All because they didn't get the chance to rip me off! I caught them red handed and they were pissed that they had to take the charge off. They let people run up their bills, and they extend offers to customers, then don't adhere to them. Anyone who works for them will tell you that they will apply charges to your bill and they won't remove them. This company gets pleasure from ripping people off. Screen shot everything they send you. They should be investigated.

Priccs did not even bother to let me go get my own phone to bring it to them and resume service after I had lost it. Needed $150 for the insurance deductible on the spot right then and there. Since I didn't have a credit card handy they would not take cash, what they did was cancel my service and created a $516 bill that they sent to collections who now harass me. Now they're crying to their lawyers about making sure they cash in on my lost phone. If you ever been into one of their stores it's like a car dealership salesman all want to cash in on you. They are expensive cell phone service and not worth your time of day!!

If you're in the market for a new phone I urge you to go to Best Buy or Amazon or buy direct from the manufacturer or anywhere else BECAUSE VERIZON WILL JUST TAKE YOUR MONEY AND RIP YOU OFF! Verizon authorized the return of my Samsung phone last week for a new phone because no one can tell me why it won't connect to my wifi at work (Not my IT department, not Samsung, Not Verizon) but all my prior phones (Samsung s5, note 7, note 7, google pixel XL) connected no problem.
I'm a full time student and I work full time. I had classes and work the following days after they approved it (I had also tried to exchange it the week prior at the store I bought it from before the authorization and they told me no because I didn't contact verizon about my wifi issue yet). I was never informed of a grace period I needed to exchange it by when I obtained the authorization (The rep told me the phone was defective so I assumed I had AT LEAST a week to get it swapped by).
So I go into get it done this weekend when I have a free second and I was informed I missed the 'grace period' by 3 days so even though I contacted verizon within the grace period and THEY approved the trade of the DEFECTIVE phone they have went back on their word! Now my only option is to do a BS warranty claim and take a refurbished phone 3 weeks after I just paid almost 800 dollars for a NEW not refurbed phone and I'm supposed to be ok with that, while still paying the new phone price tag for a refurbed phone! PLEASE BEWARE OF VERIZON!

My family was faithful Verizon Wireless customers for most of the past 16 years. In April of this year, my husband and I upgraded our phones to LG G4's. This extended our contract 2 years. Seeing as we had no plans of leaving them, this was fine. We had 4 smart phone lines through them. Not long after we got the G4s, we began having service problems, and hardware problems. We had a couple of months of crap service, and malfunctioning phones, MULTIPLE 45 minute drives to local B&M stores we were no better off.
My husband was offered a replacement phone. I was ignored when I mentioned my phone has MELTED the USB cable in the port. After a few more weeks, BOTH phones overheated, BOTH MELTED the charging ports. Verizon wireless turned it around on me and said I'd never mentioned my issue. We got tired of it, and switched to AT&T. Our last bill was over $1,300. We have paid them all but $381, yet they are sending us to collections. WE had faulty phones, crap customer service and we get screwed. Verizon Wireless - Shame on you. There is NO WAY we should owe cancellation fees for phones that could have burnt down our home, or seriously hurt someone. I will never go back to Verizon Wireless due to this horrible customer service.

** on 9/23 misled me in the sale by neglecting to disclose an additional cost! I had a VERY specific conversation with this young man on costs. I was VERY specific to the price I was agreeing to that day and there would be no surprises. He ASSURED me no surprises. This is not true, there was a $124.98 Surprise. I purchased InvisibleShield Glass the same day 9/23. ** put it on my phone, it would not stay seated. His advice was to give it some time – the heat from charging should help it seal. On 10/16 I returned with the InvisibleShield as the edge around the entire face of the phone would not seal. The protection of the phone and the integrity of the product was at risk. What good is that? I want you to know I skipped church that morning and was front and center waiting at the door before this store opened. I should not have experienced what I did that morning.
The store manager on duty that day refused to help me - Period end of sentence. She said this was a known problem with this product and I need to go to the manufacturer for assistance. All she would say was an aggravating "we can't help you, you need to call the manufacturer." How irritating!!! I pissed when I left the store. I drove away, turned around and came back and said "fine then, I return this."
First she made me wait 15 minutes, then assigned me to Rep: ** – and this person was even more unpleasant than her manager. She took her sweet time. Yes it was clear I was a pain in the ass customer, then said I'm not eligible for a credit card refund. My only choices were a store credit or a check, then adds the check can take 6-8 weeks to get. At that point I was disgusted with both women. I looked over at the manager in disgust, and she said in a snotty tone by the way, "I was going to offer to put a new shield on for you, but you stormed out". Seriously? Really, after telling me several times as I pushed the issue to call the manufacturer.
She now recognizes she should be providing a smidgen of customer service? I replied, "then why didn't you offer that to begin with?" I willfully ensued in a spitting match with manager and told her, bad CS little girl! She never should have allowed a customer to walk away pissed like that to begin with. I was blindsided by undisclosed (and quite frankly hidden) costs by one of your sales reps. Buyer beware on the glass shield – Verizon apparently is aware of a known problem with this product but is doing nothing about it. Where's my refund that by all accounts according to your customer service by phone state? This is not how refunds are done. Very poor customer service experience at your store; 22774 01, Everett Mall Way, Everett Washington.

ConsumerAffairs Research Team
The ConsumerAffairs Research Team believes everyone deserves to make smart decisions. We aim to provide readers with the most up-to-date information available about today's consumer products and services.
Verizon Wireless is a subsidiary of Verizon Communications, which formed in 2000 when Bell Atlantic and GTE merged. Verizon Communications is a publically-traded company with headquarters in Basking Ridge, N.J. It offers cellular phone service through contract plans and unlimited prepaid plans for smartphones and basic phones.
Features: Verizon's prepaid plans come with many free features, including caller ID, call waiting, call forward, data alerts and three-way calling. Compatible phones also include voice mail, visual voicemail and mobile hotspot connectivity for free.
Switch to monthly: Customers can use any phone purchased from Verizon for a prepaid plan if they decide to sign up for a monthly plan. This feature may appeal to those who need temporary service and may wish to return to a monthly, contract plan in the future.
Canada and Mexico: All of Verizon's prepaid plans for smartphones include unlimited text messages to mobile phones in Mexico and Canada. Customers can choose to add on minutes to place voice calls to Mexico and Canada or place international calls with a per-minute surcharge.
Payment options: Customers can pay for service online or from their phone. They can also set up autopay so that their phones remain active. Although customers cannot simply make a payment in a Verizon store, they can purchase a refill card from a Verizon store and use that to refill their phone online.
Next-day shipping: Customers who order a phone from Verizon to use with a prepaid plan receive free next-day shipping.
Best for Verizon is best for temporary users, business owners and budget-conscious customers.
Verizon Wireless Company Profile
Company Name:

Verizon Home Phone Service

Year Founded:

2000

Address:

1 Verizon Way

City:

Basking Ridge

State/Province:

NJ

Postal Code:

07920

Country:

United States

Website:

http://www.verizon.com/home/phone/