Consumer Complaints and Reviews

I voted on Verizon with my feet. I have had too many poor customer service encounters with the local Verizon stores in my area of Prescott, Az. One at the mall where employees were so busy socializing that they totally ignored my mother-in-law (age 93) for over 20 minutes until I finally entered the store and asked if anyone was working or if they were all on their break. The manager (male) gave me a snarky look and sub-standard service; only slightly above hostilely contemptuous because it was obvious we were interrupting their social hour. He shoved the phone we bought in a bag so fast that I could feel his virtual foot on our rears as he kicked us out the door. One of the women working made a comment and the whole store erupted into laughter when we left. Nice. Such good ambassadors for the brand.
Still, I had just renewed my 2-year contract and was locked in until late April 2017. Two weeks before my contract ended I went to the large Verizon store in Prescott Valley with a phone with a screen so broken it had black lines preventing anything from being read on the screen. When the contract date ended in two weeks I would be in China and didn't want to go there with a broken phone. When I asked if I could renew and get an IPhone early I was told I could either: 1. Pay full retail price for a new phone, 2. File an insurance claim with a $100 deductible and receive the same phone with such fragile glass that I was desperate to get rid of and only keep it for two weeks. (That is so financially irresponsible for both Verizon and myself that I should have asked to speak to someone with a half a brain, but I was over it.)
I said, "So those are my only options?" The woman said yes. I said, "You forgot 3; I can go to a different vendor, get a new phone from them, forward this number until the contract expires in two weeks and never set foot in a Verizon store again." She replied, "Yes, you can do that." So I did. My new iPhone from T-Mobile worked great in China. The rates are lower and they gave me superior customer service. My Verizon relationship was twelve years long and, working as an HR Director of a regional hospital, I was responsible for many people switching to Verizon in order to take advantage of the employee discount they offered, but customer service has declined so much that I just couldn't take their uncaring, arrogant attitude another minute longer.

A few months ago I had to increase my fixed data plan to 30gb because I went over. I contacted them the next month to change it back to 24gb. The sales rep convinced me to switch to the new Unlimited plan. Only thing is he forgot to mention (even after I asked the pitfalls) that my 10gb up and down speeds were only on the first 10gb... After that I now only have.6gb up and down... a dial-up is faster.
I've tried to get it switched back to a 24gb plan - which by the way will cost me more, i.e. more profit for Verizon, but after 5 days, have still had no luck in getting this fixed. In the meantime, I can barely use the Internet, too slow to connect to most sites, open emails, etc. DO NOT PURCHASE THE UNLIMITED PLAN... Verizon MUST do better!!!

My first experience with the store rep was a disaster, but Corporate found a solution to me being over charged for my plan and refunded my money. Some of the store specialist only want to hit their quota not caring about the needs of the customers. Verizon is a great company and their cell phone service is top of the line in my opinion and others, so you are going to pay for it.

I'm so frustrated with Verizon. I was a loyal customer for years. I have a phone that worked fine. But saw an ad for a free phone. What a free phone. Well then I will get a new phone. It came with a bill so I called and asked if it was really free did I really qualify for it? I was put on hold so she could to talk to her supervisor. She came back said "Yes it's free it just takes 2 to 3 months to come off your bill." She would note my account on my call. "Because I can return it." "No it's free." So I took it to the store to activate it. And double check it was free. Yes it is free. So I had him set it up. A few days later the charger died! So I called spoke to a young man. I asked him is this a good phone or is it free because it's crap. "No it's a great phone and we offered these free phones to keep our customers happy." So I asked it is the free phone. He said yes it will come off my bill in a few months.
Then I Sat on hold for 30 min. To get a hold of Moto Z about the cord. He said he noted my account about everything. Well my first bill came so I called again. They again assured me it is a free phone. They will take care of it. It will be off next billing cycle. Well that bill came and it wasn't off so I called again. Again very apologetic employee who could see I had a free phone and couldn't figure out why it's not off yet... Again same... Next call same he this time was going to escalate the issue. But I would see a credit very soon. Well I called again last week got a very nice employee who saw all my calls and said "Sorry you don't qualify for it." What??? Am I hearing this right. After employee after employee and supervisor telling it was free. Now it's not. Well I'm pissed. She said she would get some answers and would text me her email. She would get back in touch with me in 72 hours.
Well shocker she never called. So I sent in a message and a phone call later. Same thing she saw all my phone calls and that I called right after I got it. But it's not free. So I demanded to talk to a supervisor. He then said he could find where I called at first??? What someone had to delete it after everyone else could see it. But he would give it to me at half off. What??? Are you kidding me. A free phone for $208. Why would a company do this? Then he had the nerve to say it was my fault for agreeing to the full price. I never agreed. I asked and asked. Why would a company spit in a great customer's face like this? He then said his manager would call me in 24 hours. Well it's been 27.
So when my kids need cell phones we will go elsewhere. When my contract is up I'm done. All over a $416.00 phone. Let's do the math. A customer who pays bills on time. And has 3 kids who will need phones soon. Let's piss them off so they leave. And tell anyone that is getting a new phone don't use Verizon they are frauds! Oh that is worth $416. Well bravo!!! My friend just was going to Verizon and I told her my story so she went to Sprint instead. Wow great job! I'm so hurt and disappointed. So the Attorney General's office got a call from me today. You just lost a great customer!

I'm going to sue Verizon. I sign up two years contract with Verizon from 2/8/2014-2/8/2016. My contract got extended without my consent. When I notice, I quickly call them to take me out of the contract before I sue them which took them about 48 hours before they undo my contract. I was up to date with my payment throughout my contract duration without missing single payment. As soon they took me out of the contract, I switched to simple mobile. I can not believe that Verizon sends me a bill even when my contract has ended and had the audacity to send the account for collection. For this reasons, Verizon will have to explain to me the behind be the Judge. I will not recommend the service for anyone base on my horrible experience with them.
How do I know I can trust these reviews about Verizon Home Phone Service?
762,878 reviews on ConsumerAffairs are verified.
We require contact information to ensure our reviewers are real.
We use intelligent software that helps us maintain the integrity of reviews.
Our moderators read all reviews to verify quality and helpfulness.
For more information about reviews on ConsumerAffairs.com please visit our FAQ.

Have been a Verizon customer for approximately 10 years. Their service has been good up until now. A year ago we upgraded to a Galaxy S7 at a local Verizon store. Just over a week or so ago I had an update pushed to my phone. After this update my phone started freezing and rebooting. The problem slowly got worse until it got to the point that the reboot problem would occur even during shutdown of the device. After 2 hours I finally managed to power down said device. After the store attempted to do an unsuccessful factory reset the sales staff contacted a Verizon rep. The representative they spoke to apparently refused to help and informed them to inform me that my warranty had expired. I now am using an older phone that I happened to have while the phone that I am still paying for is now an expensive paperweight.
After some internet searching, I discovered that Verizon themselves pushed an update to the S7/ S7 edge on 4/27/2017. Coincidentally about the time I had phone trouble. Interesting sales tactic to sell new phones. Brick your customers old one and refuse to take responsibility for it. Good for business... Bad for the customer. My only recourse appears to be to attempt to learn how to upload new firmware into this device since it appears to be worthless to anyone in this state. Wish me luck. Caveat Emptor - Buyer Beware.

I was Verizon customer with a 2 year contract (March of 2015-March 2017). Paid the contract in full, called customer service to verify that my phones and contract were satisfied, they told me yes. I went shopping for a new phone company, In April I get a bill for 880.00. Called Verizon and wanted to know what this was, was told that I made international calls, and I said yes I did because my wife is from Peru and yes she would call there every week, but that is why I was paying an extra 20$ extra every month for( international call the world). She looked it up and verified that I did have international calling, she connected me with a manager and she also verified this and was going to remove this charge. This was in April. Now in May I am getting harassing collection calls from their billing dept. I have paper documents with all the proof and month to month payments I have made to them.

Incomplete, under-explained use of the device(s) sold and how the charges would be made - especially leaving my device(s) on full-charge of the data downloading via their cellular use. Not explaining that using the wi-fi connection when available instead of cellular would run up the usage costs made the first month's charges "monstrous"!

On April 2nd, against my better judgement, I walked into a Verizon Wireless store in Monroe, NJ 08831 to upgrade my phone. I've had my phone for 10 years, the phone was owned by my previous employer, and previous to that, I had Verizon service for close to 20 years. When I entered the store a young woman assisted me, but now I realize she had very little knowledge as she constantly called her supervisor on the phone. She told me the following: "You get a free tablet," "You get a free jetpack" (she indicated this was necessary to use the tablet), new phone (K model) upgrade is a few dollars/month (this is why I entered the store in the first place), all total monthly cost (I currently pay $79.50).
She tallied my new monthly total to be approx $85-$88. Obviously this was so off what I am being charged. After signing the contract she told me that I would now incur activation fees but not to worry. I should call Verizon and they would remove the fees. Verizon office said she should not have communicated this to me. The store rep told me I had 30 days to return. Now I'm being told this was not true. The policy is 14 days??? I called Verizon within days after receiving an email (which was April 3 and I went to the store on April 2) indicating my bill will be in excess of $200!! I called Verizon immediately and I was told they could not assist me until I received my actual bill but he would call me in a week to resolve which I now found out was after 14 days of their 'return policy'. Of course, the Verizon rep, never called me.
I went back to the store and they would not address the 30 days indicating I had only 14 days. The girl once again, unsure of herself about the return policy called her manager. She said, "My manager said no. Our policy is 14 days per the contract you signed." The store rep said that her manager said I should call Verizon. I went outside the store and called Verizon. Verizon said they cant help so I escalated the matter to a manager at Verizon who indicated I should go back to the store. Instead, as I sat in my car, the Verizon manager called the store but the girl was busy so he could not speak with anyone. The Verizon Manager recommended I speak to the store Manager as their policies sometime differ. On Monday, I called the store and spoke to the Manager. She said she'd look into it and call me back. She never called me back. I called on the 3rd day, twice and she said, "You need to speak with my local Verizon Rep."
As the return policy clock continues to move forward - no resolution of course. I have the equipment, the data charges, the equipment charges and no one from Verizon or this store in Monroe NJ will assist to resolve. This is a vicious cycle and no one will take responsibility for all my fees. I never went over my data usage before and now I have gone over because the rep in the store said 2G was plenty. My tablet and jetpack are useless because I have no data available after 5-7 days of little usage or extremely slow data. This same store rep told me that I can view NETFLIX with my 2G jetpack. This is so not the case. All this information she provided is incorrect!
I was also informed that I am stuck in a 2year plan with the tablet and jetpack when I was never told this either. The store rep said that devices are free and that my monthly fee would increase by $5-$8 for all 3 devices. Now the store and Verizon is saying all contracts are unbreakable and no one will listen to the facts. I want the store to take back the tablet and jetpack based on misinformation they provided. Verizon, how do you allow a store to sell products with no knowledge?? All they know is sign on the dotted line. They will not even listen. They keep repeating 'you signed the contract, you signed the contract'. I have been cycled from person to person with no resolution in sight. AND, I sent an email to Verizons Corporate headquarters, but the email bounced back.

After being a customer of Verizon's for over 16 years, they have finally rolled out an "unlimited data" package again, which they forced us to let go of several years ago. SO we resigned up, and found out ex post facto, that the plan is NOT UNlimited, but limited rather. They hit your personal hotspot with fees if you go over a certain amount of data. What a scam. We are sorely disappointed in the company not being forthright about the details and calling it something IT IS NOT. Don't fall for it, check the fine print!!!

I cancelled my account with Verizon Wireless and asked to pay off everything in full. The lady did so and I asked to make sure that I would not receive another bill from the company. She assured me that I would not. However, they decided to keep billing me for that account. I accrued over 300 dollars in charges. When I called to clear this up they told me that this girl that cancelled my bill was new and did not know what she was doing. They said I still had to pay for services that I did not even use! I asked for the recording and they said it is for their use only. I refuse to give this terrible company another dime and I recommend that anyone looking for a phone company, look elsewhere... Absolutely horrible!

I needed a fast internet connection and I went to Verizon for more information. I met a guy by the name NICK, he was welcoming and told me the Jetpack MiFi would take care of the type of work I wanted to do online. I got unlimited data for $91. The first month which was March the service was great. I paid the first bill and within a few days I barely managed to do any work online. I called Nick, and he asked me to take the Jetpack in. I did that. He explained to me there must be something wrong with it and he took the battery out and back in and explained it was working. I went home and it worked for a few hours.
I called again the next day. I was told to take the Jetpack in which I did. This time I was told the service was down and I would resume my service after three days. Three days passed and no service. I called again. I took the Jetpack in the store again. This time Nick wouldn't even look at me. All they would tell me was talk to customer service and they gave me an 800 #. I called the 800# and the lady told me I had exhausted my "Unlimited" data within two days and if I wanted to upgrade. I said nope. I wasn't told of the upgrade or running out of data. I have to pay early cancellation.
I did not sign for a 2-year contract, I have a phone service with AT&T and only came to you for a Jetpack. Do you expect me to pay for early cancellation? Nick why didn't you explain this to me? It's all making commission at the expense of hard working customers. Please stop it, earn decent money, stop corruption Verizon. I canceled the service which I'm hoping it's canceled by now. How can employees be so deceiving so that they can make a sale and not even talk to a customer when they go in with a question? It's a well Verizon coordinated theft.

Trying to resolve a problem was the most frustrating experience, spoke to five different people over the course of one week. Our problem was never resolved, they never called back as they said they would, one individual was just down right rude. I eventually ended up canceling our account out of pure frustration and went with Comcast, Comcast had great customer service, efficiently corrected my problem and had everything up and running in one day. Phew! Verizon is just plain exhausting not to mention all the time you spend on the phone with them. Good riddance!

I have been through several services. My aunt for my graduation bought me a Verizon phone. I live in an open space and get the service I would if I was stranded on an abandoned island. Service is terrible. It's so slow and awful. And we're paying for unlimited data but what's the point when I don't even get the service. Awful.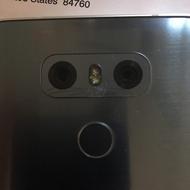 I was due for an upgrade, so on April 21, 2017 I went into a Cedar City, UT GoWireless store at 566A S. Main St. The sales rep at the store named ** helped me out. He recommended the LG G6, the newest phone that just hit the market. I liked the feature of dual camera on the back of the phone as well as you could submerge the phone in water for up to 30 min at the max depth of 1.5 meters. I decided to go with this phone as my upgrade. I bought the Pelican Protector case and the Gadget Guard glass screen cover. The sales rep put everything on it for me (Phone case cover & screen protector). He finishes up and hands me the phone.
I head back to Las Vegas, NV on April 24, 2017, and when I got back I noticed that the back of my phone in the middle of the two camera lenses it was shattered, and I had not even dropped it or set it on anything sharp or pointy that penetrated it right in between the two lenses, mind you once again, I had the Pelican case cover on my phone. For 5 days after, trying to get a hold of someone from Verizon to figure out what I needed to do since I had the phone only for less than a week and the back camera screen shattered, and I did not think it was fair that I already had to put an insurance claim on it.
I called the Warranty center as well as Customer service center. No one could give me a straight answer and just kept tossing me to someone else and someone else after that. I wasted so much time & gas driving to these stores that I was told to go to by the Customer service center just to walk in and be told nothing can be done and you need to put an insurance claim on it. It came down to Verizon Wireless having to connect me to LG company itself. Which at that point I still thought was a load of ** since only having the phone for less than a week. Why couldn't Verizon do anything about it? Oh, that's right it's because all they give a damn about is making commission off selling the phone, and overcharging for cell tower service!
Anyways, this phone has to be a manufacturing error, maybe from elevation changes or the screen was already slightly cracked and the Cedar City rep didn't take notice. Who cares right? As long as they are making commission, they could give two ** less how it left the store. What it comes down to is Verizon Wireless Customer Service is the worst if I could I wouldn't rate it any stars for how piss poor I was treated. It came down to filing an insurance claim through Asurion and paying my $150 deductible, so now I am down $350 in 10 days of upgrading this phone. I also learned from watching reviews on this LG G6 that they tested the dropping durability on it. These LG G6 didn't even have a case cover on them when these tests were performed and not once did I see the glass between the two cameras shattered.
I will also be leaving reviews on LG, Pelican case cover, and Assurion. I don't feel that it is right that I am having to pay again to replace my phone after 4 days of having it and the camera glass shattered. All I know now is Verizon doesn't give a damn about anything besides making commission of selling the products and overcharging customers for cell tower service!!

I visited the Verizon store in Lee's Summit, MO today and attempted to upgrade my phone from a Samsung S6 Edge to a Samsung S8+. I was told by the salesperson that I would qualify for a promotion to upgrade my phone for $15.00 per month. There was also written signs all over the store about this promotion. I agreed to do this and the salesperson brought out the phone with the case and charger I had selected. He started to transfer the data from my old phone to the new when he told me the offer was no longer valid and I would have to pay $135.00 for the new phone and $35.00 per month instead of $15.00. He then told me that I would have to contact Verizon Customer service as he was unable to do anything for me.
Needless to say I was not happy being mislead. It seems odd that the sales person did not know that the offer was no longer valid and that their signs did not reflect an expiration time for this offer. I contacted customer service to chat online which was very difficult to do and I connected to Charlie. After explaining everything to him and being online for about 45 minutes, the Verizon site timed me out. With much difficulty I found my way back to customer service and was next connected to Nikki although I specifically asked for Charlie.
I was on the internet chatting with Nikki for approximately another hour and she didn't seem to be able to read what I wrote as the questions she asked were not relevant to the data I was being asked to supply. I was asking that Verizon honor the offer that was made to me in their store. Since I wasn't a new customer they had no interest in helping me. I finally had to ask for a supervisor I could talk with but was never given a name. I have been a Verizon customer for over 20 years and have been left very dissatisfied by my experience today with Customer Service.

Verizon keeps billing months after account closed. We had a Verizon Wireless account for years. It worked fine but because we are Canadian and don't have a zip code they have always been unable to do anything with our account. In Dec 2016 we decided to cancel the account as the exchange rate made an American phone no longer cost effective. The customer service person advised that she couldn't access our account because of the zip code problem but that she would send a note to the appropriate dept. Then Verizon drew another payment. We put a stop payment on our Visa to stop them from taking any more. Then we got another bill and called again. They advised that they would cancel it but that since the first request had not been acted on we still owed for current month.
We got another bill and then a threatening letter in March 2017. We mailed a $300 payment (all that they requested) and assumed that we were finally through. We just received a new billing for the current month. The phone hasn't been used or even powered on since December 2016. We seem to have no way of stopping them and canceling our account. What recourse do we have?

Verizon is a scam artist of a company! I tried to switch my wireless plan a month ago to lower the cost and I believed everything was good to go. Once I received the email with the new statement and plan and cost, it was listed as over $200 on my next bill. Realizing this was wrong, I immediately went onto the Verizon Wireless chat and to ask questions, get clarification and make the corrections needed right away. Basically I was being responsible. The rep let me know that my bill for this month and every month following would be $142.56 and I was on the unlimited plan. Now I thought this seemed odd so I even asked again, listed it out, word for word, and the Verizon rep confirmed this was correct.
Fast forward a month, and my bill is now over $200 and Verizon is refusing to honor the plan that I was told I had more than once. Now I know mistakes happen but the fact is, I have spent countless hours trying to get this fixed, and get the exact plan I was told I was on more than once. Verizon needs to honor what I was told or at least give me a similar plan with the same cost. It's INSANE that Verizon made this mistake and expects me to spend my very limited free time trying to fix this issue and then I get stuck with the same bad plan that doesn't work for me and either costs more or I have less data. This is ridiculous!!!

I joined Verizon May 2016. Since last Fall and keep running into data overage issues month after month. I have a 16GB plan with Verizon. This month I decided to closely monitor my data, and am finding myself with only 6GB left in my plan and 11 days left in the billing cycle. Their usage scale says I've used 10.34GB of data. When I add up the actual usage indicated per device, I've only used 5.66 GB. They are rectifying this current issue, but it makes me wonder how many times I have actually been overcharged on my data since I've joined Verizon, particularly when I come out here and see so many complaints. Just adding my voice to the list of Verizon data complaints.

While Verizon provides some of the best phone service out there as far as not dropping calls etc their customer service is horrible. Signed up 2 years ago for the Edge Plan. Was told the phones will be billed at $24.99 with a credit bringing the actual price of phone down to $4.99. Did not happen for either line I brought over from US Cellular. Have been billed the full amount the entire time. When we were completely unsatisfied with the S6 they said there was nothing they would do. The phones themselves are junk and have been for this entire 2 year period. Just seems to us that Verizon lies to consumers and rips them off.
I've been paying almost $300 for 4 lines. I've had other people tell me I am being ripped off. Unfortunately there was no way to get out of my contract except to wait it out. Well I have and here soon will be taking my service elsewhere and will never give my business again. They want your money not your satisfaction folks. Don't waste your time.

I've been with Verizon for years with just the occasional small problem. On Saturday morning 4/22 my Galaxy S6 wasn't working. There was a message with a number to call for activation. After calling Verizon I found out that someone somewhere had requested their phone be changed to prepaid. Evidently my # is 1 or 2 digits different. Seems that the agent screwed up. I was on the phone for 1 hour 11 minutes. One agent told me I would have to change my phone #. Another agent told me that she was sorry but she couldn't help me.
Finally I got an agent with some sense. But I thought you had to give a pin # for a change. Also I thought the agent had to confirm. The next day I got on my online account noticed a message. Whomever the person was that requested the # change in the first place had ordered 2 new smartphones. I called back again. The phones were going to their address but on my account. Took me 2 days to get this fixed. Then I realized that I no longer had insurance on my phone. The agent told me that they didn't like to insure older phones but she would see what she could do. This morning I was getting a code sent to my phone. Error. Unable to send because of a recent change. All this because of an incompetent agent. I DO NOT RECOMMEND Verizon.

One week ago, I received an email from my cell phone service provider, Verizon Wireless. It advised of a special opportunity to trade in my Samsung Galaxy S7 for the new Samsung Galaxy S8. I pondered it and decided to do it, the beginning of tortuous experience. I started out trying to execute the purchase online in direct response to the email. After wasting much time, I turned to attempting a telephone call-in purchase. One would think that getting through to a human being in a company in the communications business would be easy. Exactly the opposite happened to me but I finally managed to reach a human being, name of Lorne, I believe. He led me down a tortuous path that included the culmination of the order with the message it was cancelled.
Lorne decided to pass me on to a person, Isaiah, at a different phone number. So I kept Lorne on my house landline while I called Isaiah on my cell. Things went from bad to worse and before I knew it both calls collapsed. I decided I'd had enough. However, Isaiah called back and we managed to consummate the purchase of the phone and accessories. That was two days ago, April 22nd.
The phone arrived earlier today and first chance I took it to my closest Verizon store where I was told they would facilitate the transfer of contact, apps, etc. to my new phone. While waiting for the single service person to finish off with another customer, I perused the phones on display. I was shocked! In addition to the Samsung Galaxy S8, there was a much larger display Galaxy S8+... Much more to my liking. The store person advised me to go to a corporate store where they would have more ability to swap things around and give me what I wanted. He put me onto the store at the Washington Square mall. By then, I had to negotiate heavy rain but managed to get there.
The store is huge, had no customers and at least four service people... maybe it was six. The treatment I received was obnoxious as they let me know from the very beginning they were not going to help me. The main person with whom I began, scoffed at me... Said they couldn't take back a used phone and sell it for new. His manner was insulting, while the other sales people present seemed highly amused.
I was about to exit the store with intention of sending everything back to Verizon, when, with some difficulty, I managed to put through a call to Verizon customer service. Standing in front of the store people, I told the woman what had happened. She asked me to put the person on the phone. With much enjoyment, he refused. Finally another store person took the phone. Not getting anywhere with these people, the customer service woman, asked me to hold while she talked with her superior. I waited and waited until I realized the call was terminated.
The final chapter took place at The Postal Annex where I had the phone and accessories returned to Verizon. I look forward to the day I can permanently sever contact with Verizon.

After calling to find out why our DVR service didn't work, I was passed to several customer service representatives who "parroted" from a pre-written script and they repeated the same answers regardless of my questions. What a "plastic" experience. I was transferred from technical service who told me our DVR service was canceled on April 3, only to be told by billing that it was cancelled on March 30. We never canceled the service because we could never get it to work in the first place! But we paid for it for several months. We were told by Scott, Code SLA, (that's all he could tell me about himself, due to "security' purposes) that Verizon made a mistake and cancelled our service when we returned a faulty box - which was NOT the original DVR box. This is after listening to their pre-recordings of getting out of the email business.
This company is too large and too bureaucratic to provide quality customer service. I was transferred to 4 different people and put on hold multiple times, only to have to repeat my request 4 times. When I asked who I could write to or talk to, I was shut down as only "Scott" - Code SLA... I guess my account is the "collateral damage" as a small unhappy residential customer for such a large company. If my business doesn't matter to them... they don't matter to me. See ya, Verizon. Your inability to compete in the residential email space is the first indicator of your longer term business impotence... Verizon is on the path to become the new Blockbuster and Blackberry PDA. Here comes Netflix, Amazon, and Hulu. #rememberacompanynamedverizon

The salesperson never honor their words. I have been with AT&T for 7 years and moved recently to Verizon (where Sales Person promised for $100 credit for moving, after 1 month billing cycle). It's been 3 months, received no credit and when asked they say it might be mistake from sales representative. I have never such cheat people who don't stand up for their words (Beware take everything in writing for any credit offers).

I had problems with my bill since the beginning. It was never what I was original counted. It kept going up month after month and when my contract was finally over it took payment after payment just to close the account. Verizon sucks. I will never recommend it to nobody.

I closed my accounts with Verizon Wireless in December 24 2016. When I tried to access my account on the 25th to make sure the account everything was closed they had me locked out of my account. But they continued to bill me 122.78 for 4 months for a tablet I hadn't had for over a year, until I caught it on my April credit card bill. They told me they knew that I had not used it but they could not refund any money. Needless to say I will never do business with Verizon again.

I called three different times and got four different answers. None of the customer service people knew what they were talking about. I will never use Verizon or recommend them. If anyone asks me about Verizon, I will tell them my experience.

I am a basic user who only use phone for call, text, and email. I switched from 'postpaid plan' to 'prepaid plan' last year because 1) I didn't see the value of staying 'postpaid' 2) I always felt being short changed with 'postpaid' billing system. I'm a CPA and couldn't track their billing. In fact, even Verizon reps couldn't explain their billing system. I have a STRONG belief that VZ wants you to stay postpaid, as opposed to prepaid because they can gauge more $ from you that way. In fact, if you go to VZ store with prepaid plan, they tell you nothing they can do and will ask you to go home and call 611 for your issues. That's OK with me. I pay less so I get less.
HOWEVER, with $45 + tax per mth plan, if I cannot get stable incoming calls, that's DIFFERENT story. Sometimes my phone rings 3~4 times, then go to voice mail, just like any phone would. Sometimes, phone only rings once, even before I had a chance to pick it up, then go to voice mail, with or without caller ID on my log, depending on time or day. Sometimes it doesn't even bother to ring and goes directly to voice mail, again with or without caller ID on my log. God only knows how many calls I have missed so far because some calls just came and went even without trace. Explanation I got from 611 this time was it has been 'network issue'. I asked for plain language. So my understanding from 611 is my device has not been connected to VZ's antenna properly all this time. That's why I have been getting 'spotty' incoming calls. WOW.
First supervisor I talked to, named 'Jesse' (I got her ID) babbled a lot of stupid stuff which I couldn't understand. Basically, she tried to turn the table on me and to blame me for incompetency of VZ. Whatever. Since I didn't get satisfactory answer from the 1st one, I called again for 2nd supervisor. Her name is Erica from NC, who claimed she is one of supervisor and refused to give me her ID#. ("I don't have one. I don't know. Why you asked? Erica from NC is enough, blah, blah.") Then hung up on me and blocked me from reaching 611 live agent again.
So my questions to VZ are 1) What have I paid $45 + tax per month for all this time while I could not even get the most BASIC service, which is getting stable incoming calls? 2) Is my phone really fixed? 3) It seems quite clear to me that Verizon Wireless doesn't value 'prepaid' customer as much as 'postpaid customer'. Is this your way of saying, "If you want fully functional service, including incoming calls all the time, switch back to 'postpaid plan'"? 4) Have you considered to cut down on advertising budget and use the resources to retain existing customers by providing proper service, which is non-existent at this point? VZ wireless is a JOKE, really bad one.

First of all the price was good when we signed up but it has done nothing but climbed. The service sucks and when you do have to call you get a 3rd party company in India that you can't even talk to. I am sick to death of Verizon. Just problems and long contracts for a phone you paid full price on anyway.

Recently had enough of AT&T and switched to Verizon. Here is the summary of my experience with an LG V20 phone 5 weeks later: Online sales representative lied about activation time. I knew I would be traveling and it would be a week before I could set up my phone. She said billing would not start until I activated my phone. Billing instead started the day I ordered, March 14. I was traveling and activated the phone on March 22. I reported a defective speaker issue on April 4th, 12 days later. I was sent a repaired used replacement, also with a defective speaker. I then took it to the local store, and asked for a new replacement. Because I ordered online, the store could not help me with my problem. They went ahead and submitted a replacement request with through online Verizon, but charged me $20 to overnight the replacement.
The third replacement arrived with a completely blown speaker and was unusable. I spent 45 minutes getting them to remove the $20 overnight fee for an unusable phone. The fourth phone arrived with distortion on the speaker as well. LG has admitted they manufactured a number of LGV20s with bad speakers. Verizon refused to send me a new phone out of the box. After three hours, they finally agreed to send me a low end smartphone to use while LG takes two weeks to repair the defective phone. I have set up 3 phones in the last 5 weeks, with two more to come. If you are with ATT and thinking about switching, don't do it. I have gone from the proverbial frying pan straight past the fire into consumer hell. Verizon should have sent me a brand-new phone out of the box not this circus game I have been playing. Over 20 hours spent on switching, and I am not even close yet. Stay where you are AT&T customers.
Verizon Wireless Company Profile
Company Name:

Verizon Home Phone Service

Year Founded:

2000

Address:

1 Verizon Way

City:

Basking Ridge

State/Province:

NJ

Postal Code:

07920

Country:

United States

Website:

http://www.verizon.com/home/phone/