Consumer Complaints and Reviews

I was ON THE PHONE, NOT THE WEBSITE, with a Verizon rep. I have 4 lines for personal use. We were swapping some numbers with some of the devices I have. We could not get all of the features on all devices to work properly so I told him to just put it all back like it was before we started switching the numbers on the devices. In doing so, insurance was dropped off of my iPhone 6. I had no idea until I tried to use it later on down the road. Then I found out I no longer had insurance. I have spoken to customer service about this more than once. They insist that I dropped the insurance off of the phone myself online. That is totally not anywhere close to the truth. I did no such thing.
I have been with Verizon for 12 or 13 years now. I have had total protection on every phone I have had since it became available. There is no way in hell I would have done that. I am a mechanic, and tend to screw up a phone every now and then. This phone I didn't screw up, it got knocked out of the boat and is now in the Colorado river somewhere. When the guy switched all of the numbers around on the devices, somewhere my insurance was dropped. It was NOT DROPPED BY ME AT ANY POINT. Of course Asurion will not replace the phone. And Verizon customer service reps keep telling me they are not going to do anything about it either, as they refuse to admit it was the fault of a customer service rep and continue to blame me. This is a bunch of crap. Someone at Verizon needs to nut up and do the right thing.
I will happily pay the deductible that Asurion would have charged me which is $149. So what is going to happen about this? It's bad enough that I was denied my rebate because they claim I did not buy the Jetpack from an authorized dealer, which in fact I DID. The Verizon store right here in Moab Utah. But now I have my insurance dropped mistakenly by Verizon and they refuse to do anything about it. In essence, Verizon just stole my iPhone 6 from me and won't give it back. Who can straighten this out and when is it going to happen? I have never had as many problems with Verizon in the first ten years as I have the past few years. Is this how all of your long time loyal customers are treated?

My experience started Thanksgiving 2015 when I went into a Verizon company store (Watchung, NJ) to follow up on an advertisement of a possible upgrade for my iPhone 5s. I was told by the salesperson (AnnaKay) that I, as well as the other 4 phones on my account, were eligible for upgrades to the 6S. A special was being run for the Thanksgiving holiday that allowed upgrading AS WELL AS an additional upgrade were Apple to introduce a new model within the next year. The additional upgrade was to be done with no additional costs involved. I had to change my calling plan to allow for a monthly payment of $27.50 and I would be given a $25 monthly "off-set" fee by Verizon, thus costing me a mere $2.50 a month. My old plan allowed for an upgrade every 21-24 months. I agreed to the new plan and also wound up upgrading my other 4 phones belonging to other family members.
As I brought the other members in with their phones we asked and were verbally told that the additional yearly upgrade was still in effect. Last month, Apple came out with the iPhone 7 and when I went into the same store I was told by another salesman, as well as the manager that the additional upgrade was never available and I would have to wait until my yearly anniversary in order to upgrade... The manager was willing to upgrade one phone but not all 5. I would have been better to stick with my old calling plan as my "old" 5s was adequate for my needs.
Moral of the story is DO NOT BELIEVE ANYTHING TOLD TO YOU VERBALLY GET IT IN WRITING!!! I am angry and will certainly consider moving to another carrier when my phones and commitment are fully met. Some treatment after 20 plus years of consumer loyalty! Glad to know that someone (ANNAKAY) was able to profit on me.

Worst customer service in the world especially the one in Springfield Ohio on Bechtle Avenue. They are the worst people to deal with and give you nothing but excuses and no help. Second of all I think the Samsung six should be recalled also. Anybody else having this problem? I was on my second one and seven months and the second one stopped working and was getting hot and I want to give me a third one. Long story from there!!! I think we all grieve this is the worst company there is but right in my area they are just about the best for coverage. But after this contract I'm going to Straight Talk again which worked well by the way as long as you were using the correct towers.

I switched over from AT&T services because of several different reasons, all bad. If I explained I would be writing for an hour. Verizon was the carrier I went to. I called before going in and did not think about asking if it was a retailer. (I have had bad experience with retailers before.) After talking to one of the associates by phone I decided to go to the store and saw it had Verizon on the building. I proceeded to go to the store to tell them what I wanted.
The gentleman (two in store and this was not the one I spoke to on the phone... he was with another customer) proceeded to ask me what phone I wanted to purchase. I told him that I had a phone that I purchased from Groupon. (By the way never, never, ever purchase phones from carriers if you can help it. I will explain later in complaint.) He said it may not work. Well I knew AT&T and Verizon are compatible unless the phone is locked by the carrier. I told him that if it does not work that I would not be switching over. That way he could not tell me it would not work and again try and make me buy a phone.
He does his thing in putting the SIM card and moving it over to Verizon, and along the way he says it looks pretty good. Along the way he tries to sell me a 2 yr contract for $79 on drying your phones down if they get wet and anyone on contract can come in and ask educational questions, etc. I said, "No, I do not need that." This was when I knew I was in a retail store but by then it was too late. He proceeded to charge $20 for the SIM card and service, which if I had went to a actual Verizon store, they would have waived the fee for new service. This is why I did not go back to that retailer to turn on other phones.
Lastly I found out later on the Verizon contract that he had charged me a contract fee of $1 for 20 months. Yes $1, you read that right. But that is not the bad part. I had to call Customer Service and wait on the phone to speak to someone about this and ask questions, why. I thought maybe he locked my phone or something else. Luckily he assured me that everything is fine. But who knows what else I may find. I didn't want to go through the hassle of getting it unlocked. Besides that, my time is important and everyone hates calling Customer Service.
Which brings me back to why you do not want to buy a phone from a wireless company or retailer for that matter, on contract or monthly payments. You want to pay the whole amount for the phone if you can. Of course they don't mention it, but it is in the fine print of the contract. They keep the phone locked so you cannot switch over to a different company with that phone. Sometimes getting the phone unlocked can be a nightmare depending on the situation. I have learned that from AT&T.
Getting back to that $1 fee though. If you charge $1 for each phone that you put on contract or hide fees. Can you imagine how much money these retailers are ripping the public off for? Think about this? If you put 10 customers on contract (and this may be a small #) on average per day and charge $1 for it. Multiply that times 30 or 365. $300 a month or $3,650 a year. I did call Verizon as I said earlier and the representative was flabbergasted after listening to my point.

On October 15, 2016 I went to the Verizon store located in Myrtle Beach SC at 551 Seaboard Street. There was a gentleman at the door (I assume he was a greeter) he never said good morning, never smiled. He just asked for my name and telephone number. I later found out that he is one of the store managers by the name of **. I am astonished to know that a manager lacks such simple customer service skills. This is not the first time I have been to this location and he acts like his shirt collar is too tight. These days people should be grateful to have a job and realize "we" (customers) pay their salary.
How do I know I can trust these reviews about Verizon Home Phone Service?
608,728 reviews on ConsumerAffairs are verified.
We require contact information to ensure our reviewers are real.
We use intelligent software that helps us maintain the integrity of reviews.
Our moderators read all reviews to verify quality and helpfulness.
For more information about reviews on ConsumerAffairs.com please visit our FAQ.

I have been with Verizon for nearly 2 years. In that time they have destroyed my bill by charging me far more than they promised and then trying to lie their way around it. They have been completely unreasonable in trying to exchange my phones... They want me to pay $600 a line to get out of the last 3 months of my contract. The latest thing? I received an 18% discount because I am a county employee. So you would think my bill would go down, right? Wrong! My bill went from $140.00 a month for two lines to $200.73 a month for two lines. How the hell is that even possible? So I called to talk to them about it and the guy (Cameron by name) told me that the reason my bill was $200.00 instead of around $110.00 (they only take the 18% off the line charges) is that I owe $25.00 for my bill being late last month.
I conceded to the guy that I owe the $25 but that only brings my bill to right around $135.00 not $200.00. His basic reply was that I was stupid and did not understand the billing. You're damn right Cameron... I don't understand the billing. What I DO understand is that I got an 18% discount and my bill went up about $60.00! I DO understand math. I DO understand horrible business practices. And YOU better understand that when my contract ends... I AM DONE!!! I nor anyone I can in any way influence will EVER deal with Verizon. By the way... I am a teacher... so I have a lot of contacts that I can and will be more than happy to give this information to. In fact... I will go out of my way to make sure nobody I know ever uses Verizon. I encourage them to tell everyone they know and I truly hope this post will re-direct people from this HORRIBLE company!!! STAY AWAY!!! I can't make it any more clear... They will rip you off!!!

Bought new phones which were delivered to my house; but then trying to get them activated has been a nightmare - and it's impossible to get to a REAL person at their customer service... Called them at 800-922-0204. Gave up after being on hold waiting for a person for over an hour!!!

FRAUD, FRAUD, FRAUD!!! 2 months ago I signed up for prepaid plan with Verizon Wireless (after being on postpaid plan for 17 years) and was told it would be $60 period including taxes and fees. The conversation was recorded. I just found out that it was a lie!!! There is MTS fee of $10.76 they did not tell me about. The fee is to be able to make 911 phone calls. I think it is a bit excessive just for ability to make 911 call. That is FRAUD. I was going to leave and go to Straight Talk but Verizon stopped me telling me lies how Straight Talk service is not the same even though they are using Verizon towers. Bunch of liars!!! Talk to the supervisor and was told that taxes have to be paid. I told him I don't mind paying taxes but you have to tell me about it. If Verizon told me about it in the first place I would have never gone with them.

I broke my phone in April of 2016. I wrote on my bill payment to please cancel my service. I assumed my service had been cancelled. 3 months later I got a bill for 366 and some change for three months of service. I called Verizon and was put on hold for so long I hung up. I went to Costco to the Verizon rep, gave him a copy of the bill. He said he would contact them and take care of it. Was no big deal. A month later now October I get another bill from Verizon for the same amount. I call Verizon and go through a million menu options trying to get a live person to speak with. I finally do. She says she can't help me because I've been turned into collections and she will transfer me. I spent half an hour on hold and finally get frustrated and hang up.
The next day I call again and go through all the menu options. Again finally get a live person, tell her I need to talk to the collection department and she said she will transfer me. I go through 3 different transfers before I get to collections. I've now been on the phone about 10 minutes. The woman who finally takes my call says that I owe for the three months. I say "I sent in cancellation with my payment" and she says "we cannot accept written cancellation. You have to call. We will put you on a payment plan". I say "no I don't owe the money. You can look at my records and see that I never used the phone after April". She says "I'm sorry but you'll have to go on a payment plan or they will just proceed with collections". So I told her to go ahead. My only income is Social Security. I don't owe the money and this is really bad service. I been with Verizon for over 20 years and I will never use them again.

I am so upset over this experience I had to share, if only I can keep 1 person or everyone I know to steer clear of Verizon! Please please please, if you are ever in a position to make a decision on cell service, Wi-Fi a hotspot or anything cellphone or hotspot related. STAY AWAY FROM VERIZON WIRELESS. I've spent 2+ hours on the phone with customer service trying to get a pre-paid hotspot to work. They told me yesterday I needed to get a new SIM card because their customer service rep activated the original for the wrong device. Then I'm told I need to wait 24 hrs for the activation to complete. I wait 24 hrs, call back customer service... wait on hold for 15 min to talk to customer service only to be told to wait until tomorrow morning. NEVER NEVER NEVER purchase ANYTHING from Verizon! I've had a horrible experience in the past with Verizon so it was my fault for even considering. Never again!

Recently I purchased a Jetpack for wifi. Turned out to be a money pit. I had to up my data. When I went to the store to inquire I was told to wait until my billing period ended and reduce the data. I did it thinking my bill would come back down but instead it doubled. NO one told me there would be a $25.00 fee to process the increase. Then is cost the same to bring it back down. Now I am ready to change carriers and have to pay this outrageous price to drop them.

I signed up for the triple play along with 500 international minute for $15.99. For the past 2 months I was charged 12 cents per minute for every call that was made internationally in addition to the $15.99. I had to call to resolve the problem every month. I just learn that this increase is in effect for selected countries including the country that I'm always making the call to. I cancelled my service with a company that was offering better service and now I'm stuck with Verizon for 2 years. I am also force to discontinue my long distance service due to the increase in the cost. This I believe is a breach of contract.

I subscribed to Verizon Wireless back in late 2014. I leased (or whatever it is called) a Samsung Galaxy Note Edge. It is $32.40 per month. I am very satisfied with the Note Edge and its features. It is very sturdy and can surprisingly survive a drop very well. I pay for the phone protection plan for $6.45 per month. I dropped the device for the 10th time or so and the screen did crack, but they replaced it very quickly with a brand new device. Not refurbished. Very happy about that.
Now for the plan. I am on the 500MB More Everything plan. It is $20 per month. I have wifi at home and most places I go. The most I use data, is for hangouts, messenger, and weather. And very rarely I will use navigation. So this is a good plan for me and I am satisfied with it. However, I am very disappointed with the price. $20 for a tiny little bit of data on top of a $15 line access charge? That's $35 just for the plan basically. Then there's the phone lease of nearly $33 + $35 = $68. Add in insurance, that's over $70. After tax, my total due is usually around $87 per month. I feel this plan and phone combined should be around $50 per month. Wireless services are way overpriced. Same with cable.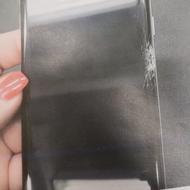 Feeling frustrated and disappointed with Verizon Wireless and Samsung. I've been with Verizon for over 10 years and with Samsung since the Galaxy S3 first came out. On 9/12/16 I decided to change my plan and bought the Galaxy S7 Edge. Everything was going fine until yesterday when I reached for my phone and found that I had a cracked screen. Asurion wants me to pay the $199 deductible to replace the phone but I have to wait because it's on back order. I can also agree to take the Galaxy S7, which is a lower model and still pay the 7 Edge price for my service.
I called Samsung, said nothing could be done to replace the screen since their out of warranty service is temporarily closed. I will be calling the BBB tomorrow and filing a claim. My phone has a mind of its own right now. I did my research and apparently this is a very common issue with the 7 Edge and Verizon and Samsung are doing nothing about it. I am a totally dissatisfied customer right now. After the years I have been with both companies you would think they would offer a better service.

This all started when Verizon charged us "overages" that we NEVER incurred! As a result, our phones were turned off. After resolution, they finally figured out it was THEIR fault. They then told us that our old phones no longer connected to the network BUT not to worry, they would give us brand new phones. We have now been waiting for missing delivery on these phones for a month with NO resolution!

I on Social Security. I made arrangements to pay 250.00 on my bill. I have a phone and tablet. Well I cannot speak so you can imagine my problems. Well I paid my 250.00 but I was trying to make arrangements for the next payment which would have been November 3rd. Well another payment went through 154.61 by mistake. Well I panicked and called them right away. That was October 1st and I am still waiting on my refund. I told them that was my food money and they turned my refund down. Well no one bothered to tell me. So after a chat sessions another girl put in my refund again. Well they put me in collection and guess what? I still not have my money. It is appalling to treat old and disabled people like that. It not right to treat anybody like that. They lie, cheat, never keep their word and I have no food money. VERIZON you need better customer skills. The higher ups need to pay more attention.

We have used Verizon Wireless for both business and personal for over 10 years. We have seen the good, the bad and the ugly aspects of doing business with Verizon and have stuck firmly by with the service throughout. Today, we have made the decision to seek out other services for replacing Verizon as our service provider. This decision comes after multiple hours of discussion with Verizon on an issue that neither we can solve and Verizon cares to resolve. Verizon has restricted us to expand our service that we need without and explanation. All we are told is that a balance is due but Verizon cannot provide us as to what that balance is, what it's for and why it is not on our statement. Apparently Verizon has lost their way of values of customers and outstanding service that they once had.

I cancelled my bundle plan with Verizon on February 24, 2016. For cable I went with DirecTV. for my home phone and internet I went with Time Warner Cable. I asked to keep my Phone number but Verizon said that my phone # would not be released until 3-7-16. I guess this was their way to continue to charge me. Time Warner cable provided me with a temporary phone number until Verizon would release the #. Verizon also agreed to send me boxes for the return of the equipment. I shipped the Equipment on 3-2-16 via UPS. Verizon received it on 3-4-16. On 3-4-16 I confirmed with Verizon via phone that they indeed receive their equipment. On 3-7-16, Verizon released my phone number to Time Warner cable.
Shortly thereafter, Frontier became the servicer for Verizon and I am still receiving billing as if I had the service with Verizon. I have told them numerous times that we have not had services with Verizon since 2-24-16. And Frontier responds that they are not aware, because they did not receive any information from Verizon. I want them to stop billing me or to send me a billing for any fees owed prior to March 7th 2016 which is when they released my phone number to Time Warner Cable.

As we've always known in the past, dealing with Verizon has nothing but trouble. Verizon summed up, they are nothing but a bunch of thieves, liars and scum! First you sign up over the phone. They quote you one price, then you get the bill in the email and it's totally different. Yet they record every single telephone call and then when you file a complaint, that recorded phone call mysteriously goes missing. Been trying to get simple internet service. Been over 1 week and still waiting. Verizon has done nothing but lied, put us on hold for hours, hung up on us multiple times, have stated they have set up appointments when they haven't.
Tech comes, stays for 5 minutes, makes up excuses and then leaves. Other techs don't bother showing up because Verizon is too stupid to know that you placed 2 orders had told them numerous times and yet they haven't got a clue. Their customer service, sales and other departments will purposely hang up on you, they are the rudest people you ever heard and 90% of the time you get some foreigner that hasn't got a clue in what you're saying despite you telling them 10x in a row. All this BS and we're not even a customer yet. Never again will we deal with a bunch of losers at Verizon.

Bear with me. I called *611 (to pay my bill through the automated system) and the system asked me to enter the dollar amount. My payment arrangement agreement was for $113.00 ($112.41 to be exact). The automated system asked me to enter the dollar amount "including change". I entered "11300". The automated system repeated it back to me as $1,130 asking me to "press 1 for yes and 2 for no". I pressed 2, there was a small pause and the system hung up on me.
I immediately called back to make sure that didn't happen and when I called, the system thanked me for my payment of "$1130". Obviously that was WRONG! I called them immediately. Where I spoke to a young lady that assured me this happened all of the time and it would be no problem for them to refund me. She assured me that the refund would come in 7-10 business days. I gathered all of the information she gave me, wrote everything down, thanked her and dismissed the call. That happened Saturday night.
I called back Monday to follow up and make sure everything was running smoothly, I spoke with 3 different people and everyone assured me the refund would be processed without a doubt. I respectfully let time pass, granting them their "7-10 business days". On day 5, I receive a text message demanding I pay my bill immediately (?) I'm just like- what?
After calling several times and speaking with several different representatives, they inform me the refund was granted for $600 as opposed to the entire $1130. 0_o You can imagine my confusion. They proceed to tell me that because I had a "balance due" "unfortunately" they couldn't refund me the entire amount but could refund me the money left after the balance due was paid. 0_o 0_o Now I'm angry because this action totally contradicts everything that was told to me.
So now I'm begging them to make me understand how you can charge a person's credit card without authorization? No one has answers. I speak with 8, EIGHT different customer service agents, managers, and financial service representatives and NO ONE had this information for me prior to the money being snatched from my account. It took the Jesus in me not to curse them, threaten their lives, and roll up to the local Verizon Wireless store like what's up. The situation could have been handled mortally. Instead, the company took it upon themselves to handle my money. Completely disrespectful.
Imagine you went to a store and bought one thing but was charged for two. Not happening, I was not set up like that. Verizon Wireless is untrustworthy, disrespectful, uninformed, ignorant, and continuously exerts acts of petty theft. I ended my contract that night. Save yourself the HEADACHE, the stress, and the urge to violate both with words and physically all the lame ass humans that work there, the lame ass "terms and conditions" no one can convey, and the LAME ass "customer service" provided from staff on all levels.

For over a year, I have had a lot of issues with Verizon Wireless and for about six months with FIOS. My cell phone drops calls, texting and voicemail is delivered 10 minutes to three days later, makes calls on its own. When you do the software update which they highly recommend, causing more issues than fixing them. I have filed a complaint with the Better Business Bureau, and am going to arbitration next week.
I pay good money for services that you expect doesn't happen. No saying I don't get all my calls or able to make calls, it is that when you are talking to your boss, and your service drops the call, that doesn't make you look good at all. So write to the BBB in NJ, the CEO's is Lowell McAdam, his email is **. I have tried to work with their customer service people for about six months before I contacted him, but that got me nowhere, so I said I will take it further. He does forward your complaint to his Executive Team, but then it is a gaming playing adventure. Just be prepared for a long drawn out process, just don't give up.

I have a 'bundle' with Verizon (phone, cable, internet). The phone has no dial tone. This is not the first time I've experienced problems with Verizon (both for other telephone issues, cable and internet). Finally was able to speak with a human being today in their service department. It was determined that a tech has to come to the home. It will be 3 days and the window is from 8a - 5p. That's right folks on a 3-day holiday weekend I had to cancel my plans since it involved going out of town.
And now I have to stay home for at least 9 hours for some tech to come to my home who will probably tell me he can't fix it and will have to move it up to the next level. They told me 8a - 5p but the text message said 8a - 9p so it might be longer than the 9 hours. Verizon has us over a barrel and we have no recourse. It is a sub-standard company to deal with and their customer service is unacceptable in an industrialized nation like the United States. Perhaps Verizon should move their operation to a socialist/communist company where they would be more at home in a culture that is more aligned with their level of service.

Deal was purchase 2 Samsung phones. Note 5 and Galaxy 7. One was upgrade, other was new line. Filed for rebate in June 2. Aug 10th rebate was approved. Email said expect rebate in 3 to 6 weeks, Sept 21 was 6 weeks. I called on Sept 28th. Was told I would receive my TV in one more week. A week later nothing. Called back on Oct 5th. Was told I was approved but not processed yet could be 6 more weeks. Ask to speak to supervisor. Was only transferred after BBB was mentioned. Then was told I would get notification about my case in 10 days.

The latest iOS update on Verizon Wireless has been a nightmare. Calls not going through, drop calls one after another. Had an emergency call from my Dad and it dropped his call 4 times. This was not pretty. Signal from Verizon is a joke. If I could change service I would immediately. FTC need to look into this crap phone service.

I am very disappoint with Verizon! It's the worst carrier, worst customer service and worst system I ever know!!! It took me more than 10 days. I am still not able to use my number!!! I called customer service for two days! They don't update information, around 8 persons. They asked same questions! And NO ONE could solve my problem!!! I ordered a sim card, and they send to the wrong place! Someone told me it took 1 day to deliver! But it took 6 days!!! And they send my card to the wrong place! Verizon suck!!

I have been a Verizon Wireless customer for 15+ years, with 4 phones on the plan and a monthly bill that averages $269.00. This AM I tried to make a call and the call was directed to the accounting department at Verizon. I owed them (I didn't realize it) $27.00. This was the result of a transposed figure on my bill for the cycle due 09/11/16. I am a stage 4 lung cancer patient and I just wonder if I needed an ambulance or other help what I would have done. Of course the girl was answering my complaints from the script and I'm sure such fell on deaf ears. I'm flabbergasted that such action would be taken over $27.00, overdue a couple of weeks. I'm a veteran and retired Police Officer with certainly enough money to cover the $27.00. I paid it with my AMEX but it was an insulting experience. Have they no common sense? I wouldn't recommend Verizon Wireless to my worst enemy!

After being over 10 years Verizon customer never been happy. Purchased another contract for 2 years with 2 iPhone 7. The phone is breaking voice and I wasted 3 days to fix them, but no one could fix the problem, not even Apple Company and now I have to return them and no one cares about my three day time that I have wasted. Noticing the customer service of Verizon is going down from 2 to zero. Perhaps the prices is going upward, and the service getting down from unlimited data to 500 MB. This is unbelievable; looking at the technology moving sooo fast, but the businesses want to take it easy on their customers especially Verizon Wireless.

I decided to begin service with Verizon via this store and chose the 'bomb' note 7. Aug 25 the "safe" versions were to be made available. Called the day of, was informed they hadn't arrived. Was told my name and number was placed on a list. Expected the new phones the next day around 11a. The next day I waited until around 2:30p, no call. So I took the initiative to contact them, assuming they may have gotten busy, maybe hadn't had a chance. I was informed that a box had been received, but not opened yet. I was reassured about my name and number being listed and that once it was opened, I would be contacted. No call back that day.
Next day, around "11a", attempted to call. Got their voicemail. Finally decided to contact a more "Verizon Direct" number. This Verizon technician took it upon herself to call the Manteca location and see if she could get them to answer, and get an answer. From what she said, after a few attempts she got through. The units were there, but only 3 were left. (Really???) She let me know that I could go to another store in the area to pick up a new phone, but this one was closer. Finally swapped out my note 7. Two and a half weeks later, I receive a call from THAT Verizon location and informed that they were placing an order for the new note 7s and that my name was on the list to receive a replacement. WTF??? APPARENTLY MY SAFETY IS SECOND PRIORITY TO THEIR COMMISSION. Nice.

I have been on hold 2x times today for over 35 minutes then Verizon says they are having difficulty with taking calls and then hang up on me. I need some assistance Verizon has put me in a very difficult position. I paid them over $800 in 2 payments of $400 in 6 days and they are saying they don't have 1 of them when I clearly have confirmation numbers. They continue to call me and state warning you better make a payment. Their CS used to be personalized and really thanking the consumer for doing business with them, now they act like they don't care at all.

Anyone looking to start up with Verizon - STOP. I've been with the same phone service (Cellular One to AT&T to Verizon) it seems like forever. I am so fed up with Verizon's lack of customer service, lies, overcharges, that I would rather go without a phone than go through this company. Remember when Ma Bell was knocked down because of a "monopoly" -- I guess the Government picks and chooses who can be the largest. Anyway I have one phone and had wireless device. The wireless device I had never really worked well; I went into local store many times complaining to deaf ears. Finally some guy gave me a "freebie" he found in the back..... Oh and I also receive a 19% discount through my company on my Verizon bill. Since I was paying $88 for ONE phone (had the wireless removed) I figured I'd try out the new Samsung Tracfone (which is awesome).
I just got a $400 bill in the mail. They charged me $175 (per phone) and don't know how they figured two phones and told me I would not receive the 19% discount because I was leaving Verizon. OMGosh -- this unbelievable. SO ANYONE WANTING TO START UP WITH VERIZON -- WARNING, WARNING, WARNING. You'll be sorry. They say they have the best "quality" service of anyone. Don't believe them. I bought an HSN Tracfone for $129 w/ triple the minutes/data/text.
I paid $99 for a 1-year service contract (but it already had 1-yr I didn't know about). So now the $229 I paid gives me a 2-year contract and I started out with 2,500 minutes, 2,500 texts, and plenty of data. Since I hook up to any WIFI available, I haven't even used any data. This phone (Samsung Smartphone) works great, takes pics, etc., and I'm thrilled with it. I'm down to about $20/month and that beats VERIZON. This company, along w/ many American companies (corporations), is about nothing but the GREED factor. Customer service is a thing of the past.

ConsumerAffairs Research Team
The ConsumerAffairs Research Team believes everyone deserves to make smart decisions. We aim to provide readers with the most up-to-date information available about today's consumer products and services.
Verizon Wireless is a subsidiary of Verizon Communications, which formed in 2000 when Bell Atlantic and GTE merged. Verizon Communications is a publically-traded company with headquarters in Basking Ridge, N.J. It offers cellular phone service through contract plans and unlimited prepaid plans for smartphones and basic phones.
Features: Verizon's prepaid plans come with many free features, including caller ID, call waiting, call forward, data alerts and three-way calling. Compatible phones also include voice mail, visual voicemail and mobile hotspot connectivity for free.
Switch to monthly: Customers can use any phone purchased from Verizon for a prepaid plan if they decide to sign up for a monthly plan. This feature may appeal to those who need temporary service and may wish to return to a monthly, contract plan in the future.
Canada and Mexico: All of Verizon's prepaid plans for smartphones include unlimited text messages to mobile phones in Mexico and Canada. Customers can choose to add on minutes to place voice calls to Mexico and Canada or place international calls with a per-minute surcharge.
Payment options: Customers can pay for service online or from their phone. They can also set up autopay so that their phones remain active. Although customers cannot simply make a payment in a Verizon store, they can purchase a refill card from a Verizon store and use that to refill their phone online.
Next-day shipping: Customers who order a phone from Verizon to use with a prepaid plan receive free next-day shipping.
Best for Verizon is best for temporary users, business owners and budget-conscious customers.
Verizon Wireless Company Profile
Company Name:

Verizon Home Phone Service

Year Founded:

2000

Address:

1 Verizon Way

City:

Basking Ridge

State/Province:

NJ

Postal Code:

07920

Country:

United States

Website:

http://www.verizon.com/home/phone/