Consumer Complaints and Reviews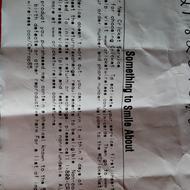 I order the LG Harmony phone from Cricket Wireless online. It cost me 10.59 for the phone and $40 for the service. Received the phone within a few days. Did everything the instructions told me to to activate it. Well nothing worked after being transferred to about 4 different people including Tech support. I decided to send the phone back, which they give you 7 days and they did not provide a return shipping label. That in itself was another ordeal if you don't have any way to retrieve the label that send in an email. They deposit my account with the price of the phone but not for the service.
Again on the phone with like 5 transfer to different departments explaining the same story, getting nowhere. Last person I talked to was a supervisor who told me to go to my bank and have them reverse the payment they took out. Doesn't work that way, so I filed a complaint at my bank for fraudulent transaction, which they charge my account and never provided services!! So I would highly recommend never to use.

Cricket is by far one of the worst phone companies in America. They make you pay 3$ just to make a payment on your phone. Even if you go to the store it costs 3$. The service is terrible. I live in a city area which is good. Yet if you go anywhere near a rural area the service stops immediately. Just a terrible phone company.

I had been into the Cricket store after returning from a trip to the Bahamas. I was supposed to have international service, which I never got. So I turned my phone off. Returning home I turned my phone back on and it must have taken about 20 or more minutes, for all texts and messages to download. When everything was downloaded a message came up saying my phone was phone. So I could not do anything. I went to the Cricket store the next day and told them what happened. The person that was helping me was a little confused, so I suggested just set the phone back to factory settings. Then just put my contacts and pictures back in. He said okay and proceeded to do what I suggested. Needless to say I have had this done many times with each new phone I purchased, so I had no hesitations about doing it this time. Well my pictures came back no problems, but he somehow lost all my contacts about (140+).
I got quite upset and spent almost 2 hours while he kept trying to fix it. No one else in the store could help. Look. I am a senior citizen, 70 years old and a disabled Veteran. I just got so overwhelmed. I said I had to go home. While I was in the store it started to rain, so when I left I walked out the door and slipped, my fault, but the display screen on my phone cracked, again I realized this was my fault. I went back the next day to see if James was there, and they told me he no longer worked there. So I explained again to another clerk what happened, spent another 1 1/2 hours with no results. Well reminded me I have insurance on the phone to call and get a replacement. Well I said $75 plus. They really made me angry. They said they would replace the phone and give me a new upgraded model for around $100. So I said "Ok. Go ahead."
Well when they ran my credit card I came to $225.37. Oh that also included a belt case. I was really upset but I just couldn't take the bickering back and forth so I left. When I got home I looked for a phone number for Cricket and they do not post their number anywhere. So I called customer service and asked for the corp phone and was told there is no number, if I have a complaint post it on their website. So I did that recapping all the above info. I received an e-mail a couple of days later from Cricket asking what the problem was and if they could help me. The e-mail had no name on it. So I replied back "Please read the e-mail I first sent." Well guess what. No one ever responded back to me even after I resent 4 more e-mails.
P.S. I forgot the belt clip was in the bag so before leaving the house opened the back and guess what. Phone does not fit into the clip. I give up. I live in a Senior community and spoke with several of my friends also with Cricket and we are going go down there together to cancel our service. Since then I have had about 18 more friends with Cricket who are also going to cancel. But I guess Cricket doesn't give a damn about us. They got thousands of other customers. I will continue contacting all the residents I know and show them this complaint and see how many more will join us to cancel our Cricket accts.

When I walked in at first I thought he might be a customer because the guy was sleeping! I asked him to release a cell phone under my account so my daughter could have her own cell plan and wanted to use this particular cell phone. I would also buy another cell phone to replace my daughter's and keep the phone number, meaning she would have her own plan own number just use my physical cell phone. Gavin then ported the number out, when I told him several times NOT TO. Gavin also acted annoyed I kept repeating myself but I didn't want him to mess up which he did anyways. Had a 40 min call to 1800-Cricket to fix his mess and totally lost my number he ported out.

We waited 1 1/2 hours before finally seeing someone that can operate the computer to create a new account. This was on the "Customer Celebration" day. Empty pizza boxes laid out; manager acknowledged, and did nothing. Manager let others go ahead of us in line. Finally, when we were waiting for the computer to switch us from another carrier; I asked: "What about the free phone you were talking about?" Another mistake: they asked us if we wanna pay extra, or shut down and go the free phone route. They shut us down and said; "Come back tomorrow". Next in line. Such crappy and rude service! So, unprofessional. And, Mr. Manager; you need to dress like a manager; not a farmer coming off the field. Note: We will not create a Cricket account. Staying with our "contract" carrier.
How do I know I can trust these reviews about Cricket Wireless?
826,885 reviews on ConsumerAffairs are verified.
We require contact information to ensure our reviewers are real.
We use intelligent software that helps us maintain the integrity of reviews.
Our moderators read all reviews to verify quality and helpfulness.
For more information about reviews on ConsumerAffairs.com please visit our FAQ.

I have been a Cricket customer since 2009! Recently I have been paying my bill ahead of time due to my significant other being laid off winter and having to bill plan. (Prior to doing a large payment I asked if I cancel my phone can I get a refund for the amount I did not use, I was assured over and over that I could) I noticed that some my payments didn't look like they were being applied. I called and requested to have a receipt of my payments and I was denied! They stated I can't do that but I can go to the Cricket app.
Unfortunately it only shows until May when it should for 12 months. I got the run around. Placed on hold for over 20 minutes both times. When I asked for a refund of the amount I did not use I was told I was not able to. I have over 400 credited. So I advised I will be contacting a lawyer. At that point I was told I can get a refund of just two of my payments. Doesn't make sense. I left my payments on there (until I speak to a lawyer) I made an ACH payment. I DO BELIEVE IF I REQUEST A RECEIPT FOR THOSE PAYMENTS I AM SUPPOSED TO GET ONE! This place needs to be shut down. I'm sick of speaking to people who I cannot clearly understand and don't understand me. I believe this company needs to be looked it! Declining someone a receipt after a payment is made is not right. I am entitled to a receipt!

I attempted an order only to find that their website would not accept the "#" character in an address, which is legitimately in my billing address confirmed with my bank card. I went out of my way to go to my bank, change my billing address to another simple address without the # and confirmed it with them as done, and then also went on-line to confirm that it was in fact updated on my on-line bank account too. All good. Then I proceeded to re-enter my order, and all *seemed* to go well. I get an email allegedly confirming the order complete with payment information, and that the number transfer request was confirmed. Their promotion states that next day shipping, but 3 days later I still have no phone in hand. I go to their website order tracking and all it says is "still processing".
So I call them, after 2 hours back and forth, and 4 different people, 3 transfers later, I finally get the information that my order was canceled -- yet I have no confirmation email about it, nor can they tell me why it was canceled. Now, my biggest concern here is they are lying to their customers because they sent out an order confirmation EMAIL which affirms to me the customer "... your Cricket Wireless order. We have confirmed your phone number transfer... Every order gets Free Next Business Day Shipping... [before 2 pm not holiday or weekend]". Their tracking WEBSITE insists "Order is processing" after entry of order number and phone number. BUT their customer care told me three days after I waited for my order supposedly "processing" that the order had been canceled for unknown reason they tell me.
So twice they lie, in EMAIL and in WEBSITE. An order "processing" is not processing at all, it is canceled. On order "confirmed" is not confirmed at all, it is evidently "processing maybe or maybe canceled". Very impossible to order on-line with Cricket, and if you go the store you will be charged $25 fee on top of whatever you buy. Also customer service is absolutely clueless about on-line orders. To be fair, Verizon customer care is similarly clueless about prepaid customers. That is why I tried to switch my Verizon to Cricket. Looks like they are both failures in customer service experience. And it is such a shame because all they have to do is change the email text, change the website text, heck, tell me that it will take them 5 days to process my order would be okay with me, but GET THE ORDER DONE SOMEHOW and don't cancel it for "unknown reasons".
TELL ME WHY, better yet, CALL ME and tell me what the trouble is and let me fix it ON THE PHONE so order can complete. Oh, and make sure address fields allow the "#" and "." and any other mark that is reasonable for various addresses worldwide, and TELL ME UPFRONT BEFORE I SUBMIT what characters are permitted. I'm in negotiation with Cricket for final resolution of this problem. No money has been lost, I just can't seem to order a phone from them no matter how hard I've tried - 3 times now with sufficient funds on hand in my account for the purchase. I've tried to cover all the nay-sayer questions -- yes money on hand, yes billing address same as shipping, yes address confirmed with bank, yes card number correct - preauthorized and shows on bank account online, yes transfer number account confirmed with current provider, yes PIN number confirmed.

I have been having trouble with my ZTE phone. I went to Cricket to see if they could fix the problem with my wifi. The gentleman who helped me said that the phone was known to have a problem with the wifi. I asked if I could get a better phone. He said I could buy one, no rebate. Why would they sell me a defective phone in the first place??? Going back to Verizon, more money, better service. So frustrated with Cricket. Not worth it. DON'T use them!!!

I bought 4 phones and transferred our service over from Boost. They promised me better service, coverage, better everything. I have had NOTHING but problems! All 4 lines/phones drop calls, constantly say "please connect to internet." They added things to my account and charged me without my permission. Was told my payment would be $90 every month...1st bill was $175, then it was $150. Called customer service several times and about 45 min into each call I was hung up on. Tried the live chat 7 times in one day kept getting "disconnected". I would have to start over every single time because I got someone different each time and they couldn't transfer me to who I was talking to. They say I have never contacted them because they don't see any notes in the system.
It's not my fault people who work for cricket are too lazy to type notes into the system. I started taking screen shots of the chats for proof, but they say I can't send any of it to them. They tell me I'm lying but won't look at the proof? I had a phone taken off my account 5 seconds after I paid my bill. They told me I had to pay my bill first, then take the phone off my account. The person at the store then told me I couldn't get a credit for the phone I had just taken off my acct. and that I had to call customer service.
So I was on the phone for 1 1/2 hours, was told I would get a credit on my next bill and since nobody put into the system the problems I called and chatted about previously that there weren't any "tickets" for a tech to call me. I wouldn't get any type of credit for the service I was paying for but not getting! I bought a new iPhone in Feb. I have had the phone for 4 months and the touch screen is not working. The only thing I can do is turn it on. Told I had to send it in to Apple to get it fixed. I have asked repeatedly this whole month of June to stop service on that phone... Still not done! This Company is a JOKE!!! I recommend staying away from Cricket! I would go without a phone before ever going through Cricket ever!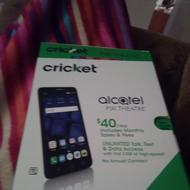 Worst but after see the reviews. It explained a lot. The people you talk to can't speak English. And have no idea how to help you. Was just robbed by them as far as I'm concerned. Just paid my bill yesterday. And I have no service. But I'd I like services I need to create a whole new account? Why? They owe me 102.00 dollars. Wish I could or maybe I will mail them their phone back and take them to court. Even if I didn't win it would be worth it!

I purchase 2 iPhone with insurance online, when I receive them they could not port and activate over the phone so we had to go into store. When in store it took 2 hours, whatever they did they never put back on my insurance. 4 days later my phone was stolen and when reported and filed a claim, I was told I had no insurance. Cricket add the insurance but Saurian said its fraud due to insurance added after claim. I tried to explain everyone was extremely rude and cursed at me.
I went into store to the agent that activated my phone and she got on the phone and did not help me. I was told there no complaint line or anyone who can help me. I had to write the company and no one has been in contact yet. I also went to store with receipt of purchase of insurance sent to company as well. I asked them to give me a discount on another phone and I will purchase another. They didn't want to do that and this was all their fault to begin with. This is a horrible company.

I am a cellphone user & a retired mystery shopper so I do know about customer service. I have been a Cricket customer for about 5 years total, & have never had any major problems at all. I use my phone for calls, texts, picture texts, & the internet on an unlimited data plan. It's been a known issue that although the service & coverage with Cricket are inexpensive and fairly large coverage area, you should never buy a phone from Cricket. I can say that I did buy one, it still works & it's a great phone but I needed a larger one. Other than that phone, I wouldn't ever buy a phone from Cricket! Do the smart thing & bring your own phone & save yourself time, money, & headache. Since I don't travel much, I don't often go out of my coverage area but on the few occasions that I have gone to a neighboring state, my service worked fine.
Regarding customer service on the 800 #, I don't like giving the Filipino foreign nationals my info but most are very polite & courteous and they do give good service. Regarding my having an issue with the foreign call center folks, that's easily solved by walking into my local store. In Savannah, GA on Broughton St, the owner Andy & his staff are always busy with customers, there's usually a wait but you're acknowledged as soon as they see you, it's a small store but the employees are very fast & efficient, & very knowledgeable also. I recently switched back to Cricket after giving Boost Mobile a try & I was able to port my same old # back to Cricket, tho Boost didn't want to let me go as a customer & Boost was nasty about it.
However, the Cricket store employee spoke Spanish, his name is Michael, & he spoke to a Spanish rep & the problem was quickly fixed. I was given a free phone for switching back to Cricket & I keep it put away just to use as a backup in case my current phone should fail. To all those who complain about Cricket service, I have to say that I have tried many other companies - Verizon, AT&T, boost mobile, & T-Mobile, Sprint, Alltel - & I have always come back to Cricket, where I will st because for the price, the service is fine. I pay $55 a month for my bill via Autopay & never lose days of service.
I gave Cricket 4 stars only because I do have dropped calls about once a week, & when it's storming, service is hit or miss but more likely nonexistent until the storm passes. Cricket also has a caveat that I haven't seen other cellular companies do. They have partnered with mPLUS so that when you open & use mPLUS apps, you get Cricket Rewards points that you can buy gift cards with. The gift cards are major name brands for popular retailers & I've earned many Amazon gift cards on mPLUS & Cricket apps. You get points for checking into places & you can also use points to enter sweepstakes or support a number of major charities. I haven't seen other cellphone companies do that sort of thing. For my money, Cricket has great service & coverage so I'm sticking with Cricket!

I have been a customer for about 6-7 yrs. At first everything was ok. Then when I started purchasing more expensive phones I had problems. When my phone stopped working they would send a refurbished phone... problems again. So I purchased a new, the sales person told me if I insured the phone I would not have this problem. If my phone should break they would send me a new one. LIARS... I put in a claim with the insurance because my phone had heat damage (by the way this was caused because when I bought the phone the clerk didn't remove a plastic strip on the back, and I didn't know because he put it in a case I bought there). Anyhow when I got my phone it was a reconditioned phone, that's not what I paid insurance for!! Come to find out the clerk lied to me.
So after paying $7.00 a month for insurance plus a $75.00 deductible I got crap. Then to top it off the phone didn't work. They sent me a phone 3 different times because none of them worked. I was so upset, I finally talked to a supervisor and he promised I would get a brand new phone right away. Another lie... I guess they think people are stupid. I got a phone alright, but this time they didn't put it in a box that said reconditioned. Guess what... this so called new phone doesn't work right either. As soon as I can get a different account somewhere else I am doing away with Cricket and their lying staff. BEWARE. DON'T BUY FROM CRICKET. I learned my lesson.

I purchased phone and service for my Mom. Once I received the phone and ported over her number the phone was activated. However, upon boot-up the phone had a SIM error that said Invalid or Missing. I got online with their CHAT department and after many round of questions and answers the person was kind and gave me a $10 credit and asked that I go to a local Cricket Store and have them replace the SIM Card. Sounds easy enough.
I go to the local Cricket Store and the one sales guy really had no idea and proceeded to contact his CHAT rep. Now mind you, I did tell him that the first guy that I chatted with told me to come in and have the card replaced. But no... this CHAT guy says to create a ticket and wait 3-5 days for them to research. So my first response was to see if he had a phone he could put my SIM card in to see if it is a defective SIM card. Nope, they couldn't do that nor try another card. So I went home and waited just a little frustrated. So today (2 1/2 days later), I get a message on my other phone that they have fixed the problem and to please reboot... and by the way, they closed the case. So, I reboot the phone and received the same error.
I again contact Customer Service and ask that they send out a phone/SIM that is working. Nope, they can't do that. So what do they do? Create another ticket and tell me I have to wait another 3-5 days for them to resolve the problem they didn't resolve. Again, this was a brand new service and thus far I have received no satisfaction. So I bluntly asked, "What happens if they call, tell me they fixed it again, close the case and it still doesn't work?" I did not get a straight answer.

Had Cricket Wireless for 8 months now, and are going to be leaving really soon. Family of 5 all needed phones and Cricket was the cheapest. Not always the best way to go I am finding out. None of the phones work. Go to call my husband and the phone says the number you are trying to reach, is an international number and isn't allowed. Missed important calls, texts, because Cricket's network doesn't work at all.

I checked the IMEI number before I purchased a sim card from them since I have a dual sim card phone. Service did not work from day one! I called twice for assistance and still no service to the SIM. I asked to cancel the service and the manager said, "sorry no refunds". This company SUCKS! Terrible customer service and they are seriously trying to rip people off.

I can not update for more data because there is a pending BridgePay that was never told of. Now I have to wait 3-5 days with no service till they fix it. Which I paid my bill why do I have to suffer waiting. This is truly unfair. Will not be going back to them.

So I stay in Louisiana and the governor classified us as a state of emergency. So of course we exhausted all our funds. Call for an extension on phone bill. They could not do it. It seems like they should have something like that in place for their customers to reach out to love ones to make sure they are safe and you as well. They need a program for customers who are in that position instead choosing food and fuel for your family to leave and choosing to pay your bill, how is that phone gonna help me evacuate. I can drive on to a safe place but I can make sure my one's are alright. It simply JUST NOT RIGHT!!!

There are plenty companies out there that you can get for a good price. This one is terrible. Please don't do it. I'm warning you this is the worst company ever. They rip you off like crazy, there are companies that will charge you about the same and will treat you like a human being and not like a number that they need to just get money from and then blow you off. Haven't even been a customer for 30 days and I'm already up getting the effects of how vulgar discriminating. I really don't care about you or your service. This place is just the worst I've ever worked with. I'm 56 years old and I have probably worked with every telephone company that there is out there and believe me when I tell you don't do it. Don't do it. So waste of time, money, effort. It's just ridiculous. Don't do it. Don't do it.

Over a month ago I requested a replacement phone cause my daughter's mom's stopped working. I had to suspend the line, I contacted Cricket so called customer service and they did as little as possible to help me. I paid insurance on the phone for almost a year so they transferred me to the insurance company. After two weeks of no phone I started getting upset and calling, asking where my phone was. The customer service would just transfer me to any department I think would answer, 9 out of 10 times the wrong department. Finally after a month of this I get in touch with the insurance company who informed me that yes they handle the phones but it's the carrier who send them, which is Cricket and unfortunately Cricket no longer carries that phone.
Now I had to pay for a full month of service for a phone I didn't even have and when I try to talk to someone in management or corporate at Cricket they day they cannot give out that number, what a crock of **. Cricket's customer service is not only horrible but they flat out lie to their customers. And I found it funny that everyone one of them have names like Maryann and Bob but they are obviously foreign. Not to sound racist but how can you file a complaint on someone who gives you a false name every time, and how is it that some supervisor that can do nothing to help is the highest level of employee there. Would I recommend Cricket Wireless, NO, and please notice I capitalized that but not the name of the company, cause they do not deserve it.
If I had my way they would be out of business, which is why I feel people need to get together to try and accomplish this. Cricket is crooked should be their motto and should be posted on every single social media outlet out there today. If you're considering Cricket, don't do it, more of a criminal organization that a wireless carrier. Remember Cricket is crooked. Maryann, yea right.

On June 19 2017 I went to my local Cricket store to get a new sim card. The first person I talked to asked about changing my phone number and I told him no. That I want to keep my current phone number. I told him I am on my son's plan and he understood not to change my phone number. He asked for my son's pin number to the account so I went outside to call to get it. In the meantime he left the store so when I went back in a female then took over handling the situation. She found my son's account, asked me for his phone number which I thought was to verify his account. I paid for the sim card, she installed it and I left.
Later that afternoon I found out that she had put his cell number on my phone. I called the store, explained what happened and was informed nothing can be changed. Now my son doesn't have a phone with his number and my old number which I used for my doctor's and all my contacts is gone. She was the manager and was very rude to me and my son when he called about the situation. I wouldn't recommend Cricket to anyone.

I ported three lines over and they said over the phone I would get three brand-new free phones. Well that didn't happen. Didn't get a bill credit. Didn't get nothing. So my daughter broke her phone. I called about getting an upgrade. I have 20 days of service left. The upgrade was a dollar. They told me I would have to pay $60 to even do the upgrade and I'd have a next month Bill credit so I'm in the process of looking for another phone for my daughter because all they do is lie.

Today, I learned that the only way a Cricket Wireless customer is able to retrieve any communication from Cricket is via text message. Well, this option is all fine as long as you are residing in the United States. In my current situation, I am deployed and unable to access any text messages sent from Cricket. Well, after three attempts to contact Cricket today, their own representatives were not able to assist as they thought they would at the start of our conversation. By having text message as the only means for customers to access their account information strongly encourages me to leave Cricket and to not recommend this service to anyone, especially members in the military.
While other phone companies allow you to receive text messages via email or even over the phone, Cricket basically explained to me that even though I'm still paying my bill in full each month, that my services are not active at home. So... Why am I paying for full service each month and not getting the service that I'm paying for? Sure, I'm in a country that Cricket does not support cellular service, but that does not explain how an organization as Cricket could have a single point of failure, by only allowing account access code be provided through via text message. I can't access my account and not even Cricket can help me, but they continue to collect that money in full each month. Cricket, thanks you for your service to Soldiers! You really are the worst example of what Americans believe in.

I was charged $35 for service and next day when I needed to cancel they refused to return me rest of the money. I paid $35 for 1 day worth of service. Customer service is rude and unhelpful. Coverage and service is mediocre at best. Keep that in mind before signing up, because there will be no refunds.

I've been with Cricket for three months. I switch from Boost Mobile major mistake. I did what they call Bridge Pay. I paid $50 for seven days. I made my payment on June 8. They telling my seven days end on the 14th. My and son bill is suppose to $60 after Bridge Pay. They telling me it's $110 the full month bill is due. Their parent company is AT&T. I see why people don't be bother with them. They should shut down completely. True robbers.

Tired of every time I have an issue that you have to call the Center but you can never talk to someone in the United States. It is always someone overseas and they do not provide good customer service, and there is such a language barrier, and they can never fix the problems that you are having. We have been a customer for a long time and now are getting ready to leave Cricket because we are tired of the service that we are getting and it is not worth what we are paying at all.

Cricket offers this service that they call BridgePay and with this BridgePay you are not made aware if you do not pay within the 7 days you lose your payment. In my case 85 dollars! I was told I could pay the remainder of my payment to them. Little did I know if it went over the 7 days you lose your whole payment and have to repay the whole amount. I have never in my life heard of a business that does such a thing. Stay away from BridgePay!

I am a customer of Cricket Wireless for about three months give or take and I have been having problems with my phone freezing and data going overboard when I have already paid my end of the month bill. I am not too sure about having Cricket Wireless as a carrier not as much and was thinking about switching over to Metro PCS.

I feel bad for those who are allured into this BS like I was. The only way you're going to talk to a human is filing a false insurance claim that will forward you to a company [Asurion] make your complaints known. It's in your best interest to stick with Verizon or T-Mobile, at least they give you more than 3-4 options and it's not a ** computer listing the 4 options off. You had a good business plan #Cricket, but you ruined it with automated systems. I'm going back to Verizon.

Cricket Wireless is the worst service I've ever had. What's really bad is I have to climb the roof of my burning house, just to call 911. That's bad service, but what's sad is I can't switch. Not even Verizon picks up out here and they say I owe 2 grand for service that doesn't work either.

ConsumerAffairs Research Team
The ConsumerAffairs Research Team believes everyone deserves to make smart decisions. We aim to provide readers with the most up-to-date information available about today's consumer products and services.
Cricket Wireless was founded in 1999 and became a subsidiary of AT&T in 2014. It offers only prepaid unlimited plans and has over 5 million customers.
Coverage: Cricket Wireless offers 4G LTE across most of the United States. Interested consumers can see a coverage map on the company's website.
Rewards: Cricket Wireless customers can sign up for mPLUS rewards and earn points for downloading apps, playing games and other activities. Rewards points can be used to purchase gifts cards and other merchandise as well as to make charitable donations.
Plans: Interested consumers can choose from multiple plans from Cricket Wireless. Plans are available for basic mobile devices and smartphones. All plans have unlimited talk and text, and some have unlimited data access.
BridgePay: Cricket Wireless offers consumers the chance to break their monthly payments into two bills when they need to do so with the BridgePay program. Customers may use this program as frequently as once per billing cycle.
Free phones: Cricket offers new customers new phones at discounted prices when they switch from another carrier. Phone types and discounts vary, so consumers should check the company's website for the most recent offers.
Best for Cricket Wireless is best for budget-conscious consumers, business owners and parents.
Cricket Wireless Company Profile
Company Name:

Cricket Wireless

Website:

https://www.cricketwireless.com/