Straight Talk Wireless
Miami, FL
Consumer Complaints and Reviews

I just got off of the phone with Joseph. I was charged twice on Nov. 30th 2016 for the following month service. I am looking at the charges on my bank account and there are 2 charges for Straight for $46.52. Now this non-English person tells me there is only 1. I am going to file a complaint with the FCC. This is the 3rd time this has happened.

I just recently started having trouble. Started with I could not send pictures. I used their APN. I had to use a hack and get a different one. Now they are saying I used 10 gigs of data in 2 weeks when my phone says I only used 6. I understand my phone isn't always accurate but never off by 4 gigs. So I got throttled. Then after sending a pic an hour later I am not able to send pics again even though I didn't touch anything. They told me it's cause my high speed is out. Even though it's been out all day and just happens again. Their customer service is a joke. All they are able to help you with is stuff that a simple Google search is able to do and their answer to everything is to just restart your phone. I'm going back to at&t tomorrow. Straight Talk may save you a few bucks but they are nothing but a headache to deal with. A joke of a company. I do not recommend them and will not recommend them to anybody.

Today without any notification, Straight Talk shut my service off. When I called they indicated that my bank was at fault. My bank had said that they entered the wrong expiration date when Straight Talk sent it for payment. After going back and forth 3 times, I finally got both the bank and Straight Talk on the phone, Straight Talk put my bill through again and said that I was declined. The customer service rep from the bank was amazed especially after telling me that my account was able to pay this bill and many more. The lady from Straight Talk said there is nothing more she could do. I expressed that I use this phone for business transactions, and she said that I would have to go the store and buy a card. So much for auto refill. Terrible customer service, I will be searching for another plan tomorrow, and it won't be Straight Talk. By the way this is the second time for this. My recommendation is to use anyone other than Straight Talk.

When you get a new phone you expect it to be very simple and fast to move your current number to another company. Not the case with Straight Talk. Buying the iPhone 5s at Walmart, (not online) means you have to allow the employee set up ALL your information with Straight Talk. It took longer than 40 minutes to do that and finally transfer my number. I was OK with that until a few month later when I realized that the speed on Verizon's Straight Talk were LIMITED to ONLY 5mbps. At this point I am super upset, since this was not explained in the terms and conditions. Not only do the plans suck, but other companies offer more data and UNLIMITED music streaming. Definitely switching soon. If you want amazing customer support, fast data, and something that ACTUALLY WORKS... DO NOT GET STRAIGHT TALK. You will be upset and forced to switch to another carrier.

I called to pay for my phone service over the phone. They charged my card and my phone was deactivated the next day. I called them and they said the money that they charged me went to someone else's phone. They would not refund my money or put time on my phone. I called the financial institution to file a chargeback. They sent me a letter stating since I authorized the transaction there was nothing they could do and I would have to take it up with Straight Talk.
How do I know I can trust these reviews about Straight Talk Wireless?
636,825 reviews on ConsumerAffairs are verified.
We require contact information to ensure our reviewers are real.
We use intelligent software that helps us maintain the integrity of reviews.
Our moderators read all reviews to verify quality and helpfulness.
For more information about reviews on ConsumerAffairs.com please visit our FAQ.

2016/11/28 - I attempted to open a support ticket with Straight Talk regarding their tethering policy, something which should be affected by the Verizon v. FCC ruling (2014). The usual TOS conversation happened, but I wanted a follow-up for future service offerings. I was promised a callback. Instead my phone was disconnected. My second ticket was with a separate representative. He referred to the issue as "There might be a possibility that there is a system glitch." When I asked if this was punitive: Me: "Now after a chat with [first representative], my service is coincidentally deactivated. Straight Talk: There might be a possibility for that. Me: "you haven't denied this was done deliberately... as a customer and I have no choice but to draw conclusions... This is very hurtful." Straight Talk: "I am sorry to hear that. I understand you. Thank you for chatting with Straight Talk Wireless. Have a nice day."

Purchased 300.00 smart talk phone from Walmart. Did not work. Called and NO ONE COULD SPEAK UNDERSTANDABLE ENGLISH! Their fix was to wait 2-3 business days for new Sim card, then call back and wait on hold for someone you cannot understand. They could not fix it and transferred me to 3 different departments. Suggested I buy another phone. I did and a month later my new one quits and it's the same story. Now I'm 600.00 out of pocket and have talked to several representatives and no one will even consider I get refunded. They tell you TO RETURN A BROKEN PHONE BACK TO WALMART! Do not use them! You will pay more in the long run.

I was upset on Nov 27, 2016 at 3:27 PM when I could not use my Straight Talk phone to call out to contact, 611 or even the 877-430-2355 number for company. Informed number not authorized on one on Verizon Network and being transferred to another only to be told that I was roaming. I powered phone and drove further down road thinking issue with network. Arrived in hometown to meet car driven by daughter who was upset and headed to my job for my phone number was be answered by strangers and each time call changed from individual to business that number belonged to. She was not sure if phone stolen and if I was attacked prior to incident. I showed her my phone.
I tried reached member of the Straight Talk family and not sure of department for Ms. Lilet had limited access to notes on her system. I advised her of my name and number. Could not find my number so had to provide IMEI and then learned number ported out. Advised her working when occurred and stated did not make request and due to working in cell call center knows port request is made and noted in system and will take from 3-7 business days to complete and then port successful completion noted on number. She did not see notes and said had limited access thus was this customer service. She stated only way to have phone service was to get new number for could not port back my number. I was upset that this happened and thought of the family, schools, doctors, jobs, creditors and the like that would have to contacted for had that number for years.
Asked if rep could have placed in the wrong number by mistake, asked to review notes again for who made the request and told would have to BLIND TRANSFER ME TO ESCALATION DEPARTMENT AND COULD NOT WAIT ON LINE TIL REPRESENTATIVE ANSWER (for I had requested number and to speak to supervisor when she told me she would not be online when by answered I wanted in can disconnected). She did not even ask alternate number if disconnected on call. She changed number and told me what to do to power. After powering on the phone and she did not provide me the number. I had to look up myself and she likely heard my daughter ask about it in background. At first I told her I was mad at situation and how this could have occurred yet after some to her service I thought if call monitored she did miss out on some important points of good customer service.
THROUGH EVERY REPRESENTATIVE I SPOKE TO HAD STRONG FOREIGN ACCENTS WHICH MADE DIFFICULT TO UNDERSTAND. I was transferred to department. Thought due to fact was escalation would need to advise rep that answer to get supervisor yet rep that took over call and I did not understand his name and gave him info on what occurred for rep did not give him summary and not sure she even placed thorough notes on account. He told me he would hang up if I did not provide IMEI-RUDE. Gave rude rep info for he repeated this several times which meant on call transfer my account info did not appear on his screen to show I previously completed verification process and not sure if he saw notes. I learned I was transferred to loss prevention and not member of management or supervisor in escalation as I requested and her would transfer me to management in customer service.
I finally got Amber who I could understand. Advised of situation and she stated if person who I assumed had to be a female pretending to be me had to know security question answer, if not then PIN, and if not the serial number for phone. My answered tied to something important to me over 40 years ago and no one in my family remembers and do not used same info for site questions due to hacking scare. I asked if answered followed by contact if port request made would do so and she said would move to next items in screening process thus SPECIAL NOTATIONS ON ACCOUNT NEEDED TO ADDED AND CUSTOMER NEEDS TO ADVISED OF THIS OPTIONS.
I advised since notes need to contact individual rep that beg the port out request to see if mistake for likely was inside job. She stated rep would lose jobs and I stated some do not care for. With my cell phone call center experience I know rep that order phones on account sent to different address and used customer care info and others who used customer credit card inform to make purchases and some that some info on accounts for personal financial gain. I know that when account accessed that notes showed agent that viewed account yet is this good if another rep watched another login and learned ID and passcode (this happened on that job as well).
Customer service needs to be improved on at Straight Talk and additional items added to verification process to prevent this and one thing that was done at prior job was to call number to make sure person had possession of phone. If they answered the line for at prior job number automatically populate if called from or enter especially in case of port request and no notes on account to indicate phone issues. Highly disappointed and upset more than when stated no on auto draft use of debit card and still process next month and luckily I had funds to cover and finally got rep to cancel. Yet I will cancel service via port before prepaid plan ends 12-12-16.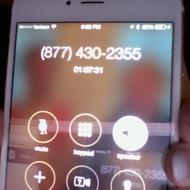 I am writing this review while I am on the phone with Straight Talk. I have been on the phone with them 5 times today. This last call has been going on for an hour and a half. I bought my son an iphone from Wal-Mart and I have been trying to activate it. They activated it under the wrong number and suddenly the phone cannot be activated or fixed from their end. I will have to take it back to Wal-Mart tomorrow and start over. The customer service is the worst I have ever dealt with. They barely speak English. They are extremely rude, and have no clue on how to do their job. This is why outsourcing causes. I'm not sure it is worth smaller phone bill. I like to deal with people who care about what they do, can speak English, and have better attitudes. Hands down, the worst service ever.

My sister gave me her old Straight Talk cell phone. I have an existing Straight Talk account/phone. I followed the instructions and thought I was adding minutes to the phone she had given me... and transferring my phone number (from my Straight Phone cell). NO. I was only given minute credits to that phone. To transfer my number to that phone, I had to deactivate it, NOW, and then they could change the number. However, deactivation meant losing the phone minutes I had just added. NO CREDIT for those minutes. They were forfeited just to transfer numbers.
They stated that NO REFUNDS were given due to their terms of policy. I stated I didn't want a refund. I wanted a credit. I was told that was the same thing. So, the simplicity of transferring numbers, advertised by Straight Talk, is not simple. They can scam thousands of dollars by their deceptive practices. Too bad they aren't held accountable for that behavior. Be absolutely clear, before buying minutes/phones that what you think you are getting is really what they will do.

I woke up today to find out my phone was deactivated, a day before Thanksgiving mind you with no email, text or a phone call JUST SHUT IT OFF! And no it wasn't due to lack of funds (my CC was cancelled without my knowledge as the Bank sent a new one with a chip and my current one was cancelled). I had no idea that happen and my monthly payment with Straight Talk was declined. I'm calling customer service to get the phone activated a girl name Vasti ** (couldn't tell with the accent) answers and tells me that in order to take my new CC number she needs some information like my 15 digit sim card number.
I'm explaining I'm driving and have no option to get the sim card number right now plus It's a nano sim and I don't have the pin to take the sim out. So she ask for my pin code. I say it and she says it's wrong and she can't help me until she verifies who I am, which obviously make no sense since she has all of my other information and LIED about my pin code number being wrong as I came to find out from the next representative I spoke to. Now I'm freaking out as my phone is turned off. My family trying to reach me with the whole holiday madness preparation.
Not understating what's going on Vasti just keep saying she can't help me. I ask for a manager she says she's the supervisor (definitely not a manager with these poor customer service skills). I ask for another manager she says there is no other manager (another lie, worked at a phone company and at least 2 supervisor a shift) and then she decides she's done with the conversation and informs me she's hanging up!!! For some reason you must have forgotten there is so many other providers out there with SO MUCH BETTER DEALS. All of this was happening as I am driving to volunteer at The Food Bank distributing meals for people in need to make their holiday better. Instead I had to stand outside for 30 minutes (with a line out the door at the Food Bank) till another representative told me my pin code is indeed what I said it is and activated my phone. So thank you for making me look for another option Vasti. Moving on to a better cheaper provider!!!

Last month I upgraded my phone and decided to get the $60 phone card instead of the standard $45 unlimited data with 5 gigs at high speed then reduce to 2. Purchasing the more expensive card gave me 10 gigs at high speed. I used approximately 5 and received a text informing me I had reached my high data limit and was reduced to 2 gig data. I called customer service and was told I HAD reached my limit. That $60 is a ripoff. I won't buy it again. I do not trust them. My phone still says I'm only at 7.39 which is very short of 10. I do not recommend Straight Talk at all. Something needs to be done about their underhanded practices.

I highly recommend anyone looking into using Straight Talk to not even bother. I bought a brand new iPhone 5 and bought a sim card as well. Every single week my cellular data stops working and I have to call their customer service line. Their customer service is terrible. I have memorized the script that they read from, because that is how many times I have had to call. The issue is never fixed permanently and it is very annoying when I am out and about and needing to send a text or make a phone call and my data stops working completely. I have tried telling them this and getting a refund because I am not getting the coverage I am paying for but they will not go through with it and just say there is "nothing they can do". Worst phone service ever. I'm switching.

My problem isn't as serious as others, but it's frustrating nonetheless. My initial switch over to Straight Talk went smoothly and the customer service was fine. I had great service the first day then it just stopped. I got on my laptop and contacted customer service and again things were handled quickly and well. The first few months were great compared to Boost which was just awful for me. Then I started getting shorted on my data and suddenly started getting the 'no service symbol' frequently. Figured I was getting what I paid for. On September 30, I received a text message from Straight Talk saying "We have made an important change to the Auto-Refill discount!" Upon further reading I'm assured my $2.50 per month credit is not changing. Um hmm.
My next bill in October was $2.70 higher than all my previous bills. I let it pass thinking I'll see what happens in November. Next bill same thing. I contact customer service and always get the same scripted responses in broken English from people who obviously don't even understand my question. I want to know why my bill is suddenly higher and if my credit is actually being applied. I asked to see a detailed bill showing what I'm being billed for and if my credit is being applied. I'm told I'm not permitted access to that information. I persist and keep getting told I can look up my payment history online but this is useless since it provides no details. The reps repeatedly explain the Auto-Refill discount which I already understand completely. All I want is to see is what I'm being billed for and what credits I'm receiving. Because this isn't included in their scripted material, they don't even understand what I'm asking for.
I realize taxes and other charges can vary from month to month, so let me see that. Don't keep explaining how the $5 discount drops to $2.50 after three months and I'm still enrolled and receiving the discount. I don't believe you! Show me what I'm actually being billed for! My service is getting worse and worse and isn't worth what I was paying let alone the increased amount I'm paying now. I JUST WANT TO SEE AN ACTUAL BILL SHOWING ALL THE INDIVIDUAL CHARGES LIKE THE OTHER CARRIERS DO! And for God's sake get some decent customer service reps.

I have 4 Straight Talk phones which I am cancelling service on. I have had trouble with the service constantly and when I call customer service (IF I CAN UNDERSTAND THE BROKEN ENGLISH ALL THE REPS SPEAK) it is almost always a 45 min call that winds up getting me no results except for extreme frustration. Straight talk in my opinion is the worst service out there. And for $200 per month for 4 phones, I am positive I can get a better deal from any other service!! I will tell every person I meet just how much straight talk sucks. I am tired of this company stealing my money and wasting my time!!!

I returned my phone thinking I would only be without it for a week, it turned into 2 weeks. I had them send me an eGift card, they sent it to the wrong account. After I got the account fixed and I finally got the eGift card I took it to walmart, opened the email at the store and the eGift card would not work. I called their support staff. While still at walmart, the person I talked to told me that the eGift card would not work and that I would have to wait another 24 hours. I waited the 24 hours, opened up the eGift card and it still did not work.
Called their support staff again, got transferred then their machine hung up on me! Called again and finally the girl I was talking to actually helped. She said the person I talked to that said I had to wait to open the eGift card didn't know what they were talking about and that I could open the new one as soon as I got it, that I didn't have to wait another 24 hours. Now I have to buy another $45 card even though I didn't have my phone for 2 weeks! I think Straight Talk should learn how to take BETTER care of their customers!!

DO NOT WASTE YOUR MONEY. Go somewhere else. Customer service is absolutely horrible. They read from a script and just repeat everything until you want to give up and end the call. I would NOT recommend Straight Talk to anyone unless you have no other option. Reading through reviews, this is a common occurrence and they obviously don't care how horrible their customer service is. Just know when you sign up with Straight Talk you will NOT be happy with the customer service if you ever run into an issue and you will most likely end your conversation with them and not be happy with the outcome either.


I usually don't write about companies but this I must write. I am a single young female living on my own. I work hard for my money and pay all my bills and rent and whatever I have left over is what I have to save and get what I need. I saved $200 to get the iPhone 5s and the $45 plan from online. It was suppose to ship overnight to my place. I never received it. Mind you I do not have a phone or internet always so this was very essential to me to have. I was able to get to my email and that's when I saw the email from loss prevention saying if I don't verify that it is me buying the phone within 24 hours they are going to cancel my order.
Let me explain my situation: I have a non working phone that only operates on wifi. I do not have wifi at my job nor access to my email. Needless to say I didn't get the email in time. What made it worse was that that office is opened from 9-5. I work 8:30-5 and I hardly take breaks because it gets busy. So as you can imagine I didn't get in contact in time.
I called Straight Talk to see what can be done. After talking to 6 people (being transferred because non one knew where to send me) I spoke from tech support all the way to supervisor each telling me the same solution: there is no solution. "We cannot send you your phone and you have to wait 30 days for your refund". I tearfully said "but I don't want a refund. I just need a phone and a plan because I all by myself with no family around and I need this for security." Their response: "I'm sorry but there is nothing we can do". End result: I am yet again still without a phone and a plan and now short $200. I feel like I got robbed.

Tried to get my number transferred to another provider and was told it would cost me $45 to get my number transferred. I talked to 5 customer service reps and managers to no avail. They have no customer service. They do not try to resolve issues - just ignore them. If anyone is interested in starting a class action lawsuit, I know lawyers who will do that. Contact me with your information at **. I am the named Plaintiff representative of more than 61,000 members of the class and this lawsuit is about to be resolved favorably in our favor.

I have had 5-6 brand new Straight Talk phones in 2 1/2 months. They just stop working! I've called them every time and they run a bunch of test of them only to tell me the same thing every time. "Sorry the phone is defective, and we can't help you." Finally this happened again for the 5-6 time in 2 1/2 months last week. I had to go buy a new $100 phone. I called them back to activate it, and see if there was anything they could do to help me, or anything they could offer me to get me to stay a customer. I explained all the awful experience I had been having and told them all they had to do was look at my account and see how many new phones had been activated and deactivated on my account in a couple months. I was on the phone with 3 or 4 different people and for almost 2 hours.
They told me they couldn't do anything to help me, and they weren't going to do anything to keep me. I finally said "so you would rather me go to the Better Business Bureau and to write a bad review on you all?" They said "yes mam if that is what you feel you need to do!" This blows my mind! Ridiculous! Their customer service sucks! Their phones suck! They need to figure out how to run a business and help people out when they have a real problem and or complaint. They will be losing my business very soon! I don't recommend this company at all!

They had asked me to start using my wifi while at home to save data so I did. Then when I went out of town for work I was needing to use my data then realized it wouldn't work and called their customer service just for them to have me sit for 3 hours on the phone, just to tell me they need to send me a new sim card or my data would not work and I wouldn't be able to use my phone to five to seven business day. Here I am out of town for work without a phone. They are a truly crappy phone service provider in my opinion. I would not recommend them to anyone.

I ordered a phone Friday morning 10:30 am because they were offering overnight shipping for anything 19.99 and over. So I knew if I order before noon my time it would be shipped because they are 3 hours ahead I think. Anyways, I received no email, confirmation number, or a tracking number. Nothing that I bought a phone. Other than almost 500 hundred dollars missing out of my account. I talked to them then they said is was still processing and hadn't gone out. Okay fine, I am annoyed with it but oh well. ** happens. Saturday morning I still have nothing to prove I bought a phone.
They said later Saturday night I will get something, fine. I check Sunday morning, NOTHING. So I call my bank, guess what they took the money and tried to charge me another time. What charming people. I called them back saying I talk to my bank and that the charge went through. All they can say is it hasn't. I am wrong. Seriously not worth it. I am probably never going to see that 500 hundred bucks again. Not sure how they are getting away with it. After this I started reading about them. They do this all the time. Seriously how?

I've been using Straight Talk for about two years. I've never really had much problem until I changed my phone number. After I changed my number I got service for about 10 days. My service was then interrupted because they gave my number back to another customer who only had her service lapse for a couple of days. I thought I resolved this issue twice. At the end of the day they gave me two more phone numbers - that worked for about 20 minutes to an hour. I still have no service. I am so dissatisfied I wouldn't recommend this service to no one.

My family has been with Straight Talk for about a year now. We switched from Verizon. We've always been pleased with your service. We've always had quality service until my son's phone quit working a few weeks ago. We tried a few things, restarted the phone, updated his data early, waited a while...took the battery out, waited some more, etc...then finally contacted Straight Talk through their chat online. He ran us through a battery of tests and concluded that he couldn't help me. So the next day, I called Straight Talk. The lady ran me through the same battery of tests and concluded that we needed a new SIM card. She said she would have one mailed right out. It arrived 4-5 days later. We called again to have the SIM card activated. The lady wasn't really very nice, which I'm sure you know since you record your calls, but she activated the phone and I asked to be pro rated for the several weeks that he wasn't able to use his phone.
She said she could only give us credit for 5 days since the call, not since the service was originally interrupted. She also said she couldn't tell if the phone had been used or not because she didn't have access to that information. I find that hard to believe based on the fact that you track our data so you know if we go over our data limitations. Anyways, I asked to speak to her boss, at which point she hung up on me. I'm not sure that I have ever dealt with such terrible customer service. I'm not asking for anything that I HAVEN'T ALREADY PAID FOR. No special treatment, no discounts or coupons, I simply want the service that I paid for. Your prompt response is eagerly awaited.

Worst experience ever. Had a conversation with them the day before and they told me that I could transfer my phone number to my new provider easily. When the transfer did not happen I call them the next day (my service should end at midnight the next day). They said I'd have to pay in order to reactivate my phone number so that the transfer can happen. Yesterday when I still had service they told me something totally different. The agent on the phone told me that he wasn't responsible for the misinformation, that it was the other agent's fault. He even said that he couldn't see in the system that I deactivated the account yesterday. All lies. A 3rd agent helped me reactivating the account for the day (Because I already paid for it) so I can transfer the line. Straight Talk is Straight disappointment. 0 customer service 0 accountability. Please close shop.

You will literally waste hours of your time trying to talk to a foreign call center (India?) who you can barely understand and who is incapable of fixing the problems their system creates. It is obvious they are not really trained. We have had two problems. First, after trying to separate my son onto his own account, their system consistently blocks his VISA without any explanation or resolution (and no, there is no problem with his card). Then, they have billed me for the last three months for his separated account, forcing me to put into dispute the erroneous charges with VISA each time. The last time I called "customer service" trying to patiently correct this problem, the call was magically terminated before resolution. Summary: they don't care, not worth your aggravation to continue with them.

Straight Talk only carries poor quality phones that work on the Verizon network unless you want to buy their most expensive phones and they seem to have no interest in helping you find a quality budget phone they don't sell that will work with their service. Research your phones carefully when buying from Straight Talk! They sell a lot of junk! It is ridiculous that a company providing high value carrier service options provides only low value budget phones. There are a lot of well rated high value budget phones out there. It just seems they are not willing to carry them. What good is a quality carrier if the only phones (outside of their most expensive ones) are low rated phones that constantly give you problems? AND once you are a Straight Talk customer it's hard to go anywhere else without losing your number according to Best Buy. Straight Talk is becoming a crappy company.

The past 4 months I have spent hours upon hours of my lunch breaks on the phone with Straight Talk. They continuously keep turning my data off. This month it has now been twice. Last month along with my data being turned off one of their "TECHNICAL SUPPORT" guys told me to change my APN numbers (to one I wasn't suppose to be using) and caused me to not be able to send or receive Pic messages. The reps are also clueless and do not understand or speak English well. When asked if there was anything that they could do to compensate me for the time I'm wasting to continuously have to call them to fix an issue that has nothing to do with me, they told me NO, there was no problem they fixed it. Needless to say as soon as I find another carrier I will be changing. Good customer service is worth an extra $20 a month.

I have been with Straight Talk for a number of years now and they use to have good valuable phones with a fairly reasonable plan but now these manufactured phones are no good!!!??? I purchased the Zte Majesty phone last year and about 8 months later my home key stopped working so I had to send the phone back before I could even receive a replacement phone. After waiting for about 3 weeks they sent me a Zte Max Duo phone instead of the Zte Majesty. Since the phone was similar to the one I had previously I didn't call and complain about it. I kept it thinking it was a nice good phone. Well apparently ain't none of their phones any good because 5 months after having the phone the screen went totally black for no reason at all. It completely stopped working. I didn't drop it, get water in it, or damage it. None whatsoever.
I called Thursday to report my problem and was told that I would receive yet another replacement for the Max Duo the next business day between the hours of 7 am -7 pm. Well of course I didn't receive a replacement phone the next business day. I called customer service two days later to ask when will I receive my replacement phone. The ticket number that I provided to the customer service rep was an invalid reference number to the Straight Talk company. I explained to the representative that a Straight Talk manager was the one who provided me with that reference number. I was supposedly transferred to speak with a member of management but, however, was transferred to Safelink and then to Tracfone. Each time I went through the process of explaining what happened to my phone (which was nothing bc it stopped working on its own) while continuously being transferred to different departments and speaking to different reps.
The last representatives that I talked said that I wasn't eligible for a replacement phone. I clearly didn't understand why especially since I was told a few days ago by a Straight Talk manager that I was. Again I was being transferred from rep to rep until I asked to speak to higher authority. I spoke with a member of management and explained my frustration just to be told that I wasn't eligible for a replacement due to the phone being dropped. I explained to the manager that my phone wasn't dropped and has no marks, scratches, cracks, or anything, the screen just went out. I stated that the phone that was sent to me had to be a defected phone for it to just go out in just a few months. After being on the call for several hours and becoming frustrated I ended the call. I canceled my service with them and went to a different carrier. I wouldn't recommend Straight Talk to no one bc they are full of it!!

ConsumerAffairs Research Team
The ConsumerAffairs Research Team believes everyone deserves to make smart decisions. We aim to provide readers with the most up-to-date information available about today's consumer products and services.
Straight Talk is a provider for TracFone, a subsidiary of América Móvil. The company has offered no-contract wireless phones since 2009. They currently have several unlimited plan options.
Plan options: Straight Talk offers several plans from which customers can choose. The company offers several monthly plans with varying amounts of data as well as a six-month and a one-year plan. Parents might wish to purchase the longer term plans for teens or college students.
Customer service: Customers with questions or problems can reach a customer service representative 24/7. Customers can receive help by phone or basic answers by texting HELP to 611611.
Other services: In addition to cell phone service, Straight Talk offers wireless plans for tablets and home phone service. Consumers can also sign up to use their phone as a mobile hotspot.
Included features: All Straight Talk plans come with call waiting, voice mail, caller ID, and call waiting. These features are free and available on most devices.
Blog: Consumers interested in learning more about prepaid and no-contract cell phones can visit the Straight Talk Blog. They can also follow the company on Facebook, Twitter and Instagram.
Best for Straight Talk is best for parents, business owners and budget-conscious consumers.
Straight Talk Wireless Company Profile
Company Name:

Straight Talk Wireless

Website:

https://www.straighttalk.com/wps/portal/home