Straight Talk Wireless
Miami, FL
Consumer Complaints and Reviews

I bought a Samsung Galaxy S6 phone for use with Straight Talk for a Christmas present for my son. After 2 months of using the phone it would no longer turn on even though it had a full charge. I contacted Straight Talk and they told me to send the phone back and they would send me a replacement phone. I sent the phone back to them and they sent a Samsung Sky replacement phone, which is a much cheaper phone. So I called again and told them that is not the correct model phone and wanted my Samsung Galaxy S6, so they had me send the incorrect phone back.
It's been almost 2 months and I still have not received my replacement phone. I call every week, multiple times a week and get the runaround. I find that when I call, the last representative didn't even update my ticket even though I was told they would put in another request to get the phone sent out. If you want a company that upholds its warranty and doesn't play games, then do NOT use Straight Talk. I'm still waiting for my replacement phone.

I drive a truck. I have used this service for over 6 years. It used to work everywhere. Not anymore. More often than not I have either no service or only one bar on my signal which you can't even make a phone call with one bar. No data most of the time unless you are near a big city. Coincidentally I have never used all my data until the month they started offering additional data plans. My data ran out at exactly 14 days into my monthly service plan four months in a row. That in itself is a scam. This phone service has become worthless.

After being with T-Mobile for three and a half years, I decided to switch cellphone providers to save money. I spoke to a representative from Straight Talk Wireless and was told that as long as my cellphone is compatible utilizing their services, I can bring my own phone and keep my number. I went to Walmart to purchase a SIM card. The associate spent over forty five minutes over the phone, trying to turn on the account. She was unable to do that and gave me my money back. I understand that she was trying her hardest to help me, but the website is beyond deceitful. It said that if consumers have cellphones from T-Mobile or Sprint, it's compatible. It didn't mention anything about unlocked cellphones.

I purchased a year long plan after being with them for a number of years. I went over the data usage amount and was told the first month that they would move the next months plan up to restart the data usage. The next month the data ended even quicker than the 1st month and I was told the same thing. This time the data was not restored. I called back the following day and was told I could not get the data moved up and if I bought the 1 month plan I would forfeit my entire year plan, for that 1 month just to get the data repaired. This is a ripoff.

The worst customer service ever and I am not sure if managers are legit. All I have been trying to do for 2 weeks was to get a sims card (my service is already paid for). I spoke to several managers. They say they sent out... went to wrong address (even though I told them my address. Spelled it out slowly 5x)... (Also told them several times I need a Verizon sims card. Gave me the wrong card AT&T). Never received a new sims card and was told they never made a new ticket to send me out by management, even though they gave me a fake confirmation #. Then spoke to a corporate manager I told him everything including names and badge numbers. Was told by corporate manager I was lied to.
The supervisors gave me a 9 digit name badge. Corp said there is only 6 digits. I also told him I wanted to buy the sims card online from the start, he admit that they were having technical support. I been trying to buy a sims card online a few times with the same issues... soo... I am guessing it takes months to fix the issues??? I was also told I would get my month renewed since I haven't had service and still currently don't have service.
Anyways even though I told the corporate the issue he said I could go online!!! Wth. He then said he will mail out another sims card. It will take 2 days. This is on a Thursday 4/13/2017. Then he tells me it will arrive on Tuesday. Anyways I then asked, "Will you still honor to renew my month?" He said no. He can only renew the days missed. It is out of his control to do anymore. I said, "Whatever. How many days will I get?" He then said, "Obviously you're not happy enough for me to send you a new sims card." Avoid the question on how many days and then hung up on me! Not cool.
I never yelled. Never spoke loudly. I was annoyed but I held it together. This is call number 5 and over 5 hours of stress and still no sims card. Now... I just went to Walmart, purchase a news sims card for $60 because now I have to buy another 45 dollar min card with it (they no longer sell just the activation sims card). Anyways I went to activate. It doesn't work! I have to call back now and my chest hurt. My empty money pockets hurt and I got my first gray hair and I named it Straight Talk... sooo mad. Sad and major chest pains. I want to cry. I don't want to call.
How do I know I can trust these reviews about Straight Talk Wireless?
739,412 reviews on ConsumerAffairs are verified.
We require contact information to ensure our reviewers are real.
We use intelligent software that helps us maintain the integrity of reviews.
Our moderators read all reviews to verify quality and helpfulness.
For more information about reviews on ConsumerAffairs.com please visit our FAQ.

I have been having very bad service from Straight Talk. Each month on the first I add a $55.00 card on my account and you're suppose to get 10 gb of unlimited everything so why is it that I just paid my $55.00 on March 31 and here it is April 13th and they are already slowing down my internet speed and this happens every blessed month. The same day I add the money on my card my speed is suppose to be very fast and it's as slow as a turtle and of course I have to call them each month about the same problem. So in total I'm paying $60.89 that's with tax out of my bank each month for service that is horrible. I despise calling customer service because most of them are rude and very hard to understand and half the time they hang up on you.
All day today my $200.00 phone that I bought would not even charge and the red light on my phone kept blinking until the phone died and I honestly think that they do something at Straight Talk because this seems to happen after I bash them on their site telling people who are going thru the same things we are all going thru with this rip off company. And I'm also trying to get the others who are getting ripped off by Straight Talk to turn them in to the BBB and I've even told Straight Talk that I was going to turn them in to the BBB and that's when my phone won't charge. Thank God I have this old phone to use.
Something truly needs done to stop this company. There's no way that I use all my data up in not even two weeks because I'm not even on my phone like that all day and night. I'm about at the end of my rope with them ripping people off. For the $60.00 that I'm paying each month I can go to a better company but I loved Straight Talk because I can get service anywhere with them 'cause I live out in the country. But I'm beyond mad of the fact that I'm not getting the service for all the money I'm paying. Hope somebody can help us out somewhere.

HUGE RIPOFF by Straight Talk prepaid wireless hotspot. BEWARE EVERYONE...YOU WILL NOT GET THE DATA YOU PAY FOR, I BOUGHT 4 GIG PREPAID CARD for $40 plus the device cost me $49.99, and I only got 2 weeks of very, VERY minimal use internet. I know EXACTLY how much data I use every month for the last five years at least on record and my average usage is between 2 to 3 gigabytes per month, and that's with doing everything I enjoy, so I cut back to about a quarter or LESS being very mindful and shutting the device off when I wasn't actively using it, never watching videos or downloading any music or movies, etc. and in 2 weeks the entire 4 gigs is gone!
This company doesn't have an exact list of usage details and that is because they are thieves pure and simple... but what can I do about? WE NEED TO COME TOGETHER AND SUE THIS COMPANY. Please contact me if you are interested in contacting legal counsel to do this! I am furious that these companies are such thieves!

I purchased a $50 5 gig hot spot card as a birthday present to myself to catch up on episodes of my favorite show. I activated the card Thursday morning. After watching 3 full 45 minute episodes, I started another, and the hot spot shut down the internet connection about 20 minutes into the episode. Customer service, who are always awful to deal with, tried to tell me there wasn't a balance left on my card. WHO would pay $50 to watch television for less than 4 hours? Every time I have activated a new card I have to call them because of the same issue! NEVER AGAIN!! I AM SO DONE WITH STRAIGHT TALK! I would strongly advise anyone considering purchasing a hot spot through them to reconsider!

This is by far the worst wireless company out there. I wanted to unlocked the phones that my beloved brother bought his two kids. My brother passed away this past December and we wanted to transfer the phones to our existing family plan. I explain my situation to Straight Talk and they basically told me that they do not care if my brother died! That the only way they unlocked the phones is if you get deploy. The sad thing is that I was about the provide them with a copy of my brother death certificate!!! Please do not used them. The worst wireless company out there.

I just got a $55 10gb card on March 30. It's now April 4, they sent me a text saying I used up all my 10gbs and now will slow down to 2gb. I hardly use my phone. It seems to me they are starting to be SCAMMERS. They me to go and buy another card and reload to get 10gs again. SCAMMERS SCAMMERS SCAMMERS.

April 3, 2017. The very worst so called customer service on the planet. These people are trained to be abrasive, obnoxious and zero help. Try their best to be asses in word and deed. "Allen" or "Alan" in Bangladesh wasted the entire 45 minutes with redundant **, so called "troubleshooting" to the point of no return or redemption. The next 40 minutes with "Qweenit" was ditto. The ZTE Max Duo, 3 weeks old, yes from Walmart, went blank to never work again. We have posted on our company electronic board, advise folks to stay away from these toxic clowns and Straight Talk if you can. Regards to all; (except all the aforementioned).

I've had to deal with horrible customer service every time I've called. What happened to the customer is always right? This time they told me my SIM card would be sent overnight. I ordered it Thursday so it should've been delivered Friday. It's now the end of the day Monday and I still don't have it because they tried delivering it at 1 pm. Who's home at 1 pm on a work day? Not me. I called FedEx to have it delivered after I get home but they told me Straight Talk put a hold on my package and they have to call and have the hold removed in order for me to request stuff.
So I called Straight Talk. Was hung up on 2x. Finally got hold of a supervisor. Told them to call the FedEx number I was provided to take the hold off my package. They told me they couldn't then told me they were transferring me to corporate. Talked to that lady for 20 mins (more like sat on hold for 20 mins) for her to tell me that they don't call anyone to have holds taken-off. That they can't change anything and that my package would be delivered back to Straight Talk's warehouse. I said I never told you guys to send it back to the warehouse so it better not be getting sent back. After arguing with her about me wanting her to call a number and take the hold off of the package I was suppose to have almost 4 days ago now I finally hung up with her. This is just 1 instance.
In the 4 years I've had Straight Talk any time you have to call one of their incompetent, non-English speaking reps it's always ended with me irritated, problem not resolved, and me hanging up. Now that the other phone companies have cheaper unlimited plans I WILL be leaving Straight Talk for a company that actually helps and cares for their customers when they call with an issue instead of telling their customer there's nothing I can do to help you. DO NOT GET A STRAIGHT TALK PHONE JUST FOR THEIR HORRIBLE CUSTOMER SERVICE!

I have been a customer of Straight Talk for over 5 years. On Friday 3/24/2017, around 7:30pm or so my iPhone 6 went on search mode and can't seem to find service. The phone was just on my stand. It was completely random. The same occurrence happened during summer of last year 2016, and after 3 days it came back after replacement of the SIM card. This time around I waited two days to make contact figuring it will come back but it didn't. On Sunday the 26th, I contacted Straight Talk and after troubleshooting the phone, the representative explained to me that I needed a new SIM card again. I had to wait two business days he said. Well on Tuesday night, the phone randomly gained service for a few hours and then again, went out.
The next day on Wednesday, I received the card and contacted the company to activate the new SIM card. He activated it and said I was all set. Well I wasn't. The phone still doesn't regain the service. I contacted Straight Talk again on Thursday. I can't tell which country this customer service is being provided from but I could hear foreign accents with all the people I spoke to. I could hear people speaking amongst themselves in the background and laughing in another language. The woman who assisted me placed me on hold a few times then just said my area wasn't covered yet. I explained I had the service for over 5 yrs. I was placed on hold for over ten minutes when then another woman came on the phone to ask me how she can help me when I was already speaking to someone else. The second woman kept me on the phone for 53 minutes to be exact and then began to press the buttons on the dial pad and hung up on me.
After being a customer with them for over 5 years, this is not the professionalism and service I ever expected to receive. I am extremely disappointed and I paid the month. My new payment isn't due till the 5th. After hanging up on me once again, I waited an hour and called back. This time, it was a gentleman and after I explained the poor service I had just received, he apologized and told me that there was an error on my account and the SIM card was not updated to my actual phone. That he has just fixed it. He asked that I shut off the phone for 15 minutes then restart it but still nothing. I have been without a working (paid) line for over a week now. Can someone please look into this?? Thank you!

I purchased a Samsung Galaxy S4 directly from the Straight Talk website. I received the phone and was very happy with it. One day, after owning it a couple of months the phone updated itself. After the update, the phone would no longer boot up. I contacted Straight Talk and the agent talked me through some steps to try to fix the phone, but all to no avail. Finally the agent told me to send the phone back to them for a replacement. I did this quickly and it was no time before I received a new phone from them.
However, I was in shock as I opened the package to see an Alcatel phone. They did not replace my Samsung with another one of the kind. Instead they sent me an Alcatel and had the audacity to tell me it was an "upgrade". On what planet is an Alcatel an upgrade for a S4? I complained and they told me it was their decision on what phone to send me as a replacement. I was furious. I asked to speak to a supervisor and was told "they will just tell you the same thing." I sat there speechless. I ranted and raved but it all did no good.
Whatever you do, stay as far away from Straight Talk as you can. When you see the little green boxes and the green cards, run. Run fast and far. Straight Talk is not that much cheaper than anyone else where they can afford to treat customers this way. I have pulled the Straight Talk sims out of all of my phones and reactivated them with another carrier. I strongly advise that anyone else do the same unless you simply have no other options... then I am so sorry for you.

Buyer beware! Beginning December 2016 since the system updates data is out the window. Works sometimes and then there's the rest of the time. Have logged over 20 hrs on the phone about lack of data service. Finally after reading all the reviews and all the new SIM cards that had to be sent out. I received after great opposition in mid to late February. Now after spending more time reloading than surfing they tell me my data is up. But I should say this most of this is Pandora buffering time. After great discussion several operators admitted it doesn't take high speed to listen to music. DO NOT BUY INTO THE HYPE!!! It's not worth the endless calls to tell you to call back from another line! With absolutely no help or solution!

I decided to pay more for my data plan $55 and I'm still getting just under 5 GB instead of 10. When I call I get lied to by people who can't even speak English. Is there others who have had this happen also?

Three weeks ago about internet for our home I have been using the Wi-Fi on my phone to use the internet instead of using my mobile data. I called customer service today because I received a text message saying that I had use all of my mobile data. My mobile data has been turned off for 3 weeks. I'm nine months pregnant and hadn't left my home in those three weeks for the chances of going into labor. So the man I spoke with over the phone at customer service said that I was lying and have not turned my mobile data off and then I was just doing it to get free data. Why would I lie about my mobile data being turned off when I said here and had internet for home to run my Internet on my phone off my internet at home through Wi-Fi.
And then he intervened, hangs up the phone and ends our conversation versus trying to fix the problem. So my point is why even try to fix a problem or call and fix a problem when they're going to accuse you of lying and not try to help you fix the problem. He also said that I just magically turn it on so somebody else could use my data while I was on the phone with him. I checked my settings with lo and behold my mobile data was turned off just like it has been for the past 3 weeks. So Straight Talk can get over themselves or I will find a new provider.

Spoke to supervisor, Evjar, ID # **. Tried to arrange automatic payment schedule. He was extremely rude. Refused to let me talk to a different supervisor and said he was the only one there. He told me he was on the east coast, but found out later they are in a different country. He said he was the owner of Straight Talk. Scary that these people have our credit cards. They hold us hostage with no supervision. Really??? I could go on and on about what this guy told me, not enough time, scary.

My wife's phone was working fine yesterday. This morning however the service was deactivated. I called Straight Talk and they said that the phone had been deactivated because in their records it shows Walmart said the phone had been returned to the store. How could this be the case when the phone in question was in my hand and I was reading them the news numbers off the back of said phone. Today is March 29 2017 and we still had service time on the phone until April 17th, yet the phone was deactivated without our permission. They just kept transferring me to other people and kept making me give them the same information, and kept repeating that Walmart had reported the phone as returned. I asked for a manager, put on hold, women kept getting back on the line saying "I'm still waiting for manager." After 30 mins I replied "You have lost 2 customers" and hung up.
Then I called Walmart. They said that with phones they only give 15 days to return them and without a receipt they can't help me and tried to refer me to call Straight Talk. My question now is how did my wife's phone get returned if I bought it 3 months ago and I threw the receipt away because I knew I wouldn't return it, oh and the phone in question is still in my left hand... So we lost $50 for this cheap phone and $45 for the service card that is still active on a deactivated phone. Total ripoff. And I'm not racist but I have to say this if anyone has ever had a telephone scammer call them before, guess who they sound like, just call Straight Talk and you will see.

Last Friday I purchased a phone for my daughter. Gets home to set it up. Once I was finished it kept telling me the only to contact my provider. I speak to a rep and she said it takes up to four hours. Ok I called back in 5 hours nobody could get my daughter phone to work. Told me to call back in the morning where I can speak to some special tech people.
Once I call in the morning after keep repeating the same steps to find that they don't service my area and I can take my phone back to Walmart for a refund. So once I ask about my minutes I put on said it's nothing they can do about it when my daughter hasn't use one single minute on that card. They make you add that card before they even know if they service your area or not. Spoke to supervisor and she refused. Said nothing she can do. When ask to speak to her boss I was on hold for 45 minutes and hung up on. People please read reviews before you buy from these crooks. That's why this business won't last cause God doesn't bless no mess.

Went to Walmart & bought a card... I asked about it & they said that's what I needed. Now, they saying that it's only for a mobile hotspot device even though my phone has a button for hotspot device that it cannot be used on a Straight Talk phone. I called Straight Talk and ask them did they own the data service and the talking service and they said yes. Well, Straight Talk said it was Walmart's fault and I had to deal with them but Walmart said they cannot exchange it even if they wanted to so I called Straight Talk back and they eventually hung up in my face. But I don't understand. If you own the whole data and phone plan it should be really easy to do. I asked them if they won't do it or they can't do it and they replied they can't do it. We know that's a lie.
Walmart sold me a card not caring if my phone worked or not. I'll switch to Straight Talk because I heard they was better. They are not better. They claim that they can't do something but in reality they won't do it. Walmart and Straight Talk are thieves! They sell you stuff and don't honor the stuff they preach about being good retailer. Straight Talk is a bad service. They will not refund their own cards. I will never use them again and I will never go to Walmart again. They Rob from the working class. Walmart and Straight Talk sold me something that I can't use but refused to refund my money. They are bad people and they don't deserve this success they had!!! I need that $40 I spent and neither one Walmart or Straight Talk will help.
So now I have a card that I can't use at all and they know it coz I call both of them and both of them told me pretty much to ** off. They will not do what's right. All they care about is themselves so screw them. I'm through with both of them. Okay send this to Straight Talk if you can and tell them I appreciate them stealing my money and Walmart I appreciate them selling me something I couldn't use and then not taking it back. Both of them companies are Crooks. Okay that's all I got but if anybody can send this to Straight Talk and Walmart. Thank you and one more time Walmart and Straight Talk of crooks and thieves!!!

Well, where do I start. I was interested in going with Straight Talk but had a few questions before I bought a plan and activation kit. I went on their website and used the chat option to speak with a rep. I asked the rep if my Verizon iPhone 7 is compatible with their service because the website said it wasn't when I entered in the IMEI number. The rep assured me that my phone was "definitely compatible" and so I bought an activation kit and month plan from their direct website. Upon arrival, I go to activate my phone and it will not activate because the phone was incompatible the whole time. THE CHAT REPS WILL SAY ANYTHING TO GET YOU TO BUY, BUY, BUY.
I then talked to 3 other reps which 2 others said the phone will not work and is incompatible. The other one said it will work (with no reasoning behind it). One of the reps could not even answer how I would get a refund if I purchased it from the website. (She could not even get on their own website because of "limited tools" whatever that means) I don't know how a support rep cannot get onto their own company website... it makes no sense. I finally got to a support rep where they said I can ship the activation kit and plan back. They could not provide any sort of RMA number so let's see if I actually get a refund... I doubt it.
This is the ABSOLUTE WORST company I have ever dealt with. I think a class action suit should be started to sue them because I think they will say anything for you to buy their nonworking product. They are playing with people's money and time. They are probably counting on the people too lazy to return their product. THEY ARE ROBBING PEOPLE!!! STAY AWAY AT ALL COSTS!!! NOT WORTH IT!!!

I'm writing this as I have been on hold for a half hour waiting for their service to update. Whatever that means. I called asking about why my phone would only hold a charge. They were rude and I had to keep telling them what the problem was.

For the last 2 months my phone has been deactivated by Straight Talk. I'm on auto refill so this shouldn't be happening. I've updated my payment information 3 times already. Twice on their automated system and once on the computer. When I called them tonight to verify their system had been updated, they told me everything was fine. I asked the person I spoke with to tell me what they had in their system, all the person kept saying is if you have a problem next month text help or the 611611. I told the person I wanted to speak to a supervisor. She said she is the supervisor. I told I want to talk to the person over her. I've been on hold the last 35 minutes.

Why, oh, why did I not see these reviews??? I had a year of great service. Bought a new phone. The 4g LTE did not work. After 3 hours on the phone, where they advised me that I needed to have another phone to fix this one (I live alone), I went over to Walmart to hopefully resolve. After an hour on the phone there, with a sales associate assisting, the phone did not work. I came back to the store to exchange my phone a few hours later. They would not exchange it. It's within the return time, but I would have to buy a NEW phone in order to keep my phone number and minutes. This makes no sense to me. They would not budge. I had no extra money to buy another phone. So I left the store. Trust me, I will have a different phone with a different company within the week. Buyer beware!!!

Just wasted 4 hours over a 25 hour period to port my phone number from Verizon to Straight Talk. Throughout the process the customer service representative kept on telling me my iPhone 6S was not compatible yet the Walmart rep said he has had success with 1000+ iPhones. Even Verizon said there was no reason why my iPhone wouldn't work with the Straight Talk chip. Verizon confirmed my iPhone was unlocked and had Straight Talk's ticket number **. It was obvious Straight Talk wanted me to buy another cell phone which I refused to do. Frankly, I was not going to waste another minute trying to convert my cell phone. There are other $45 deals out there like Boost Mobile. Buyer BEWARE!!!

I bought a mobile hotspot card by mistake and called Straight Talk to get it transferred over for minutes. I was told my loss. After being put hold for 45 minutes. Ask to speak with a supervisor. The representative stated she was a manager so I ask to speak with her manager. Stayed on hold for another 20 min before hanging up. Straight talk is a RIPOFF. DON'T USE THE CRIMINALS.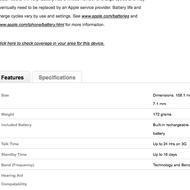 Before I tell my story, I must say this: I can only use GSM enabled phones in my area, so when I am shopping for a new phone, I know what to be looking for. Ok now onto the real story... I purchased an iPhone 6 Plus (Silver) 16GB from Straight Talk in February of 2017. As you will see in the photos I provided, the website clearly states that this phone model supports GSM. That is exactly what I was looking for. I received the phone on time, so no complaints there. It was what followed that started the problems. Once I activated the phone, the signal instantly read "Verizon". Now, I'm not a tech genius, but I do know that Verizon runs on CDMA enabled phones ONLY. So, immediately I knew that I was sent the wrong phone (This is false advertisement!)
I contacted the company and told them of my problem. They were completely uncaring of my situation and I was even hung up on and even placed on a permanent hold until I hung up myself. I even tried the online chat, and boy was that a mistake! EVERY representative would tell a different story and would not provide me a working reference number for my case. Finally I got someone to help and I managed to get the phone shipped off for a full refund. Now, the company has received the phone and are taking their sweet time with the refund. They are telling me that I will have to wait a full month before I see any activity on my account! They are toying around with me and there's nothing I can do! So as it stands right now, I am out over $400 thanks to this terrible company!
I do NOT recommend anyone using Straight Talk or TracFone services. Don't let them fool you. They are the SAME company and both provide the same terrible service! They will lie and scam you! They falsely advertise their products and I have reason to believe most, if not all of their phones are refurbished, even though they claim what you buy is new. I bought a "new" iPhone 5s from them and I've had problems with the phone from day one! THAT is suspicious right there! Never do business with Straight Talk!!!

Twice now I have gotten $45 cards to refill my phone. When I went to add them to my phone I got messages that told me the card was already in use. I had just bought each one of them and had just scratched off the silver bar on back. I called customer service and they continually told me there was nothing they could do because the card had been used. I'm trying to figure out how these cards have been used when I had just bought them.
The guy I talked to this morning told me he would see what he could do, in the meantime he forgot to put me on hold and I could hear him speaking in what sounded like Mexican. He was having quite the conversation laughing and chatting. I got his attention and he kept telling me he was working on it. The next thing I know, he hung up on me.
When I went to Wal-Mart to see what I could do, one of the comments that an employee said was "ya, it's quite the scam they have going!" There was another women there with the same complaint. This seems to be happening a lot. In order to keep your phone active, you have to buy another card. From $45 to $90 a month. That's quite the rate increase. I will be looking for another phone carrier in the near future!

I feel like I have to warn everyone I can about what a terrible experience I had with Straight Talk. They were rude, condescending, and comically wrong in all of their information and how they talk to their customers. I spent more than 3 hours on the phone with 4 different people managing to get all the way to corporate to have people talk in circles and try to squeeze every penny they could from me. All I needed was to port my number over from them (a number from a different service provider) and they wanted me to pay at least $45 dollars to reactivate a phone that doesn't even exist anymore. I never write reviews but I wanted to shout from the rooftops how they just tried to swindle a penniless student who was just trying to get my account opened. I hope people start to realize that there are less expensive and better quality places out there. I truly cannot believe how they treat their customers.

ConsumerAffairs Research Team
The ConsumerAffairs Research Team believes everyone deserves to make smart decisions. We aim to provide readers with the most up-to-date information available about today's consumer products and services.
Straight Talk is a provider for TracFone, a subsidiary of América Móvil. The company has offered no-contract wireless phones since 2009. They currently have several unlimited plan options.
Plan options: Straight Talk offers several plans from which customers can choose. The company offers several monthly plans with varying amounts of data as well as a six-month and a one-year plan. Parents might wish to purchase the longer term plans for teens or college students.
Customer service: Customers with questions or problems can reach a customer service representative 24/7. Customers can receive help by phone or basic answers by texting HELP to 611611.
Other services: In addition to cell phone service, Straight Talk offers wireless plans for tablets and home phone service. Consumers can also sign up to use their phone as a mobile hotspot.
Included features: All Straight Talk plans come with call waiting, voice mail, caller ID, and call waiting. These features are free and available on most devices.
Blog: Consumers interested in learning more about prepaid and no-contract cell phones can visit the Straight Talk Blog. They can also follow the company on Facebook, Twitter and Instagram.
Best for Straight Talk is best for parents, business owners and budget-conscious consumers.
Straight Talk Wireless Company Profile
Company Name:

Straight Talk Wireless

Website:

https://www.straighttalk.com/wps/portal/home