Straight Talk Wireless
Miami, FL
Consumer Reviews and Complaints

My family and I were unfortunately in the area where Hurricane Irma hit. I called the company to see if I can get an extension due to the financial strain of the hurricane. The answer was yes, but for only 3 days smh. I have only been a customer for 8 months and have had THE worst experience ever with this company. I bought my iPhone 6 Plus through them. I can't get my phone unlocked because I have been with the company less than a year and that I HAVE to have this service for the entire you. So basically a contract on a so called no contract service. The service sucks! I'm always on WIFI. At home I'm on Wifi, work, in public etc. and 13 gigs get eaten up in a few days. I called on with my complaint and still no progress. The customer service reps are NO help also. They stumble through the written lines on their screens. Repeating nonsense that has absolutely nothing to do with your complaint.

I purchased a Straight Talk Wireless phone last year in 2016. It was an iPhone that was already with the plan from Walmart. The service is mediocre like most cellular companies that are of low budget but the customer service and data options with Straight Talk has been the worst I've had from any established business. The data gets throttled early, in only at 1GB out of my 2 GB high-speed plan and it's already being throttled. My phone was working properly until I tried to reactivate it. The battery now spontaneously shoots down to 1% then cuts off.
This has never happened before and it began after I was on the phone with a rep whose last thing on her mind was clearly helping the people that are trying to do business with this company. They are aware of the inadequacies of their service which is why their corporate headquarters in Miami is hard to get in contact with. What a shameful way to do business with people. No merit, no quality in service & no future customer.

Have been with them for years. I always turn my mobile data off and connect to my WiFi. After a week they saying I went over 8gb of data which I know is not right. We should do a class action law suit! It's a gimmick to get you to buy another card.

Now our country has been hit by 2 catastrophic hurricane events. Straight Talk. Won't come to the aid of their clients. I have been an autopay client for 2 years. I'm done with them. It's obvious them and Walmart don't care about their relationship with me or anyone. Walmart is guilty by association. All the other mobile companies are looking out for their clients. There needs to be a Severe Beat Down. I'm going to figure out how to do it!!!

I've been a Straight Talk customer since 2012, and I realize you get what you pay for, but after paying for the same thing for so long, you start to expect that certain thing to remain constant. I have the unlimited plan, for "$45" a month. We won't get into how it's not unlimited, that'll take too long. At the end of August of this year, my data was slowed down due to going just over my data usage, again, not really unlimited. But that happens, I expect it, no biggie. I paid my bill at the end of August, and as usual I expected my data to speed back up like normal.
However, Straight Talk decided to update their APN and not tell me, so my data speed remained slow/non-existent. I was traveling that weekend, and working when I wasn't in the car, so calling someone to ask why the hell my data wasn't connecting wasn't in the cards for me, and a little over a week went by before I finally got a chance. It took me three phone calls, three different APN changes, and someone else's cell phone for me to finally get the correct APN, after 6 hours of trying. Why wouldn't you tell me, or text me the updates as they happened, instead of waiting for me to complain?
Not only did you not fix it until I called, three different times, after almost 2 weeks, but you refused to make it right by reimbursing me for the payment I made for data I never received. You told me that I still had credit for the data I didn't use for that time period, which was not a consolation considering I paid for it, and the month hadn't ended at the time. I knew I still had the data, but what I didn't have was the money I paid for the data during the time of which Straight Talk screwed me out of my data and time. If you want Straight Talk, read this and other reviews, see what you're getting into. You get what you pay for, and sometimes, not even that. Good luck, and maybe try Consumer Cellular, which is what I'll be switching to. Customer service would have gone a long way to preventing that, however, it doesn't appear that this Walmart brand cares about that, which isn't surprising at all. I hate Walmart, and Straight Talk.
How do I know I can trust these reviews about Straight Talk Wireless?
884,041 reviews on ConsumerAffairs are verified.
We require contact information to ensure our reviewers are real.
We use intelligent software that helps us maintain the integrity of reviews.
Our moderators read all reviews to verify quality and helpfulness.
For more information about reviews on ConsumerAffairs.com please visit our FAQ.

Having any trouble with my phone gives me the WORST anxiety and is the biggest HEADACHE. 1. You can't understand customer service, most speak English as a second or third language. 2. I have been double charged on multiple occasions. 3. "High speed data" sometimes will not even load your page. 4. I called them to ask if they could waive my high speed data for one week while a category 5 hurricane wrecks my hometown and they told me I would have to buy more. Verizon & ATT waive data usage while natural disasters strike. 5. CUSTOMER SERVICE IS NOT HELPFUL.
They wouldn't even help me because I didn't have an alternative line... Who has a house phone anymore? I just really HATE the service, they could charge a little more and up their customer service and people would still buy the service. Using Straight Talk service is just like buying your groceries from the Dollar Tree. It's cheaper but you're putting junk in your life. I wish they would really work on bettering their service.

Been with Straight Talk (a Tracfone company) for a couple of years. You never know when you will have reception. It goes from 5 bars to none and back constantly. Apps drop all the time. Even access to their app is frequently down. It is cheap but you get what you pay for. Forget trying customer service. It is outsourced and they are unintelligible. You get frustrated, they get frustrated and then disconnected. Don't think I will stay with them much longer.

The problem with prepay phone service is in the day of end of service, you get disconnected and they say you are inactive. I tried to port my number to another carrier a day after my service was "cut off", only to be told I couldn't because my account was inactive! ONE DAY! In order to change I had to pay for service again with Straight Talk then have my number ported (I didn't want to change numbers). Customer service was not very courteous either. I will never go back to them, or any more prepay. This is just the beginning. I've called about various issues and got a different answer depending on which Rep answered the phone. Stay as far away from them as possible! Don't be fooled by their pricing and data packages. When you don't have options they will take advantage of you.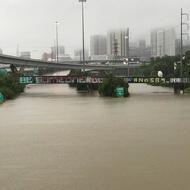 I've been with Straight Talk for nearly 10 years and here we are in the worst devastating CATASTROPHE in Texas where we received a direct hit from Harvey Hurricane flooding where people are dying, trapped, flooding, pleading for help and only access to communication is through FB or Twitter which requires data on their phones, and what do they do Straight Talk sends a reminder that your data has been depleted despite the fact you supposedly paid for unlimited access and 8g. Not only is this company the biggest rip-off scam but completely insensitive and greedy to the point of compromising loss of life!

I've been with Straight Talk since 2009. It is now 2017. During the timeframe I switch from Page Plus to Straight Talk. I went back to Straight Talk because the $45 plan with the 8 gigabytes caught me off guard. When I went back to Straight Talk which was in May they've been charging my card and also they've been messing with my phone meaning when I try to send picture message to my mother it won't go through so I have to call them and it takes 2.5 seconds for them get it together. When you're on the phone with them they get frustrated because they claim you is my fault.
They claim it's my problem because my phone won't let me send pictures so when they finally get the problem solved after I cussed them out everything is okay. So every week I always have to go to Walmart purchase a $45 plan which is $48.64 because Straight Talk makes your data go within 3 days and that is not how it's supposed to go. When I was with Page Plus my day the last day me a whole month. Straight Talk is a joke a scam. Someone you don't want to go to.

Whenever I connect my phone to ANY wifi connection, I then lose the ability to send sms or mms and when I try to make a call it says I am roaming and must purchase a plan. It takes several, never the same thing, tries to reboot, connect, disconnect and forgetting the wifi connections to get the phone reconnected to the cell network. THEN if I have to connect to wifi again, it's the same process all over again. Over and over. I can use one or the other but not both and not anytime near using each service. Customer service can get it reconnected but I have to call every time I connect to wifi.

We've had the service for several years with bring your own phones, no problems. Then I bought a Galaxy 4 refurbished phone on their website. After 2 weeks and some apps not working, I found it had a very old operating system. After several calls to ST and then Samsung, I found it was a model only sold by ST and the OS could not be updated. It took 3 calls and 2 hours to finally get approval for a refund, even though well within the 30 days full return. Their customer service deserves the poor reviews, reps are poorly informed or rude, sometimes both. Checking their phone sales on website, there is no indication of the OS, even on new phones. Also beware of the ST phones at Walmart.

Changed to Straight Talk July 2017 and had great service. A couple of days ago I found a better plan with T-Mobile, decided to sign up and port my phone number I use for business. When the agent at Costco, where I had purchased the plan tried to port the number over, the ST site said the number did not exist in their system. We ported my girlfriend's number over anyway and I left to talk to a Walmart ST rep. She had the same problem finding my account. After several phone calls she was able to locate the information I needed to port the number.
Called T-Mobile to port the number over, they had the same issue and called ST. It took over an hour before they admitted the following: My card for some reason had not been charged with the monthly renewal and even though my phone was still working, the number was no longer valid and was gone. Could not port the number. But wait, there's more. They did say, there was a CHANCE that if I purchased a $45 air card and called their department to reactivate my account that they say doesn't exist, that they could reinstate the number (that they said didn't exist) and then I could port my number. This is insane.

So I bought an LG G Stylo from T-Mobile in NJ. Service was great. Moved out to PA and T-Mobile service here sucks so I was told Straight Talk uses Verizon towers and I would get great service. Come to find out I have to unlock my phone and get a GSM Verizon sim card. Straight talk is no help at all unlocking phone. Don't bother with them, they are a pain in the ass, if you are trying to switch from T-Mobile to straight talk Verizon.

First of all I'm with Straight Talk since 2015 January, even on auto refill so for sure they getting my money. Last year in July I bought iPhone from Walmart and I activated only in December. So now I'm in Europe for month or two and I thought I will unlock my phone to be able to use the phone here (Straight Talk you can't use outside USA or no roaming). First I chat with someone online on the Straight Talk site, she is telling me she can't help but she gave a phone #... Today (8/11/17) I called the # - female answers the phone - no HI or nothing like this.
I start the conversation and telling why I called, she interrupts doesn't even let me to finish and her answer is just "NO NO NO..." Really?? This is your customer service?? I asked her name (Mirian) and told her I want to speak with supervisor... She didn't even said "bye" or "thank you for calling", only thing she said, "it's going to be 1 minute..."
After a minute the supervisor is on the phone, again same thing no introduction nothing, I'm trying to tell him what I want and he is the same "No because the phone wasn't activated for a year" and blah blah... Told him "sir you don't take this in consideration I'm with Straight Talk since 2015 Jan... I bought the phone over a year..." He doesn't even listen what I had to say.
I'm very disappointed, I feel bad. I was with a company who doesn't know how to take care customer... How much would hurt the company if he unlocks my phone before December, but when I will go back in the States I will change my carrier, company lost $50.00 every month from me. And this because the employees they are not professionals... Avoid them, avoid them because you are just wasting your time and after everything you are just frustrated because how you were treated.

So my wife switched her Verizon phone to Straight Talk Wireless 2 years ago. She has had the same phone number for 7 years. August 2 her phone shut off due to lack of payment. 2 days later she pays her bill and has her phone active for 5 days. In the middle of the day and in the middle of phone call, Straight Talk shut her phone down and gave her number to someone else. After 2 hours of being on the phone with customer service and the person they gave her number, they got it switched back over and had her number reattached to her phone. 30 minutes later her phone service shuts off again. 4 more hours later she still has yet to get her phone number and account back. This phone number is all over the side of her car, on the side of her building on a sign, and on about 3000 business cards, 5000 flyers.
By law if an individual can't pay their bill by the due date, the number goes into limbo for 30 days minimum to allow the customer to pay the bill and not lose their number. So how did Straight Talk give away an ACTIVE phone number? They stole her payment and active phone number and just gave it away to another customer. Then no one at Straight Talk can fix the problem. Straight Talk are thieves. Do not trust a single one of them, this is what happens when a Mexican cartel member owns a wireless phone company such as TracFone and Straight Talk!!!

I purchased two refurbished iPhones from them with a 90-day warranty. One of them didn't work properly from day one and I received the runaround. They told me they didn't supply the warranty, Apple did. Took it to Apple and they basically said ST was lying. Did not stand behind warranty. Then promised me a free month of service. When I tried to get it with the confirmation number, I was told they do not give free service and they had no record of my phone call. Liars, scam artist.

I bought a Straight Talk phone card for $45.00. Got it in the mail 2 days later, I decided I was going to stay with Verizon. Called customer service, was on the phone for about 40 minutes. She gave me all the info I needed to get a refund, interaction #, reference #, order #, hot line #, so I would reach department directly. I had to send card back through certified mail with a tracking #. They received it 8 days ago, so I called to check the status of my refund. I was on the phone for 45 minutes, she was very polite but did not know how to find anything. I asked for a supervisor and she said she was one. So finally after exhausting all my patience I hung up and I decided I was going to eat the $45.00. If you're smart do not waste your time with Straight Talk Wireless. If you have a problem and you need to contact customer service, GOOD LUCK!

Claims to have first 12g of data at high speed the 2g speed anything after. I'm not receiving high speed for any of my service. For the past three months my service has been slowed down to nothing but a crawl. Beginning in May of 2017 my data starting been used up more than it has in almost three years of having Straight Talk, then in June of this year, the speed of the service started slowing to nothing more than a crawl without me being anywhere close to over the first provided gigs at high speed service...
July was even worse, as my husband had tried to call me up to ten times on two different days and was unable to get through. On the first day he left work to drive an hour home to check to see if I was ok as I have breathing problems and he was afraid something had happen to me. On three or four different days I could not even place a call out. There have also been times where I have tried call the *22890 and not even able to get through, my phone just hangs up.
Now here we are in August and I just renewed my service yesterday using a credit card, like I have for the past three years and as soon as I renewed my service, I was able to use my phone for about an hour before it slowed to a crawl once again. Service is still the same today, it took 15 mins this morning to even load the Facebook page to where you can get tech support, which hasn't fixed the problem anyway. As I have contacted the tech support a total of 5 times already and all tell me the same thing. Call *22890 to reprogram my phone, wait 10min and turn phone off then back on. One told me they had reset the interest signal in their computers and for me to wait 10mins then call the *22890 turn off the phone and back on, either of which fixed the problem.
Like I said I have contacted tech support several time by phone and online. I keep getting the same answers from all of them and their answers do not fix my problem. I have suggested to their tech support team, more than once, that I should not have to pay for service that I'm not able to use as advertised by their company and at the very least that could credit my account, for the amount I have paid them for the past three months of service, have not received. Only response I have got is that they are not authorized to issue a refund. At this point all I want is a refund for my three months of unusable services and I will change carriers. Note: I've also filed a BBB complaint on this company.

First lost a phone with Straight Talk wireless on it. Wanted to roll phone number over to new phone. Bought the bring your own phone kit, put in new sim card, used pin to activate then rolled phone number over. 2 weeks later no service. Turns out rolling phone number over rolls remaining service over but cancels out any current service. Next you get a lot of data but you can't use it because you're either throttled or not allowed. Like Amazon Prime video cant play, Netflix can't play, sling TV can't play, certain games requiring data usage will not play properly. So lots of data that's unusable.

Straight Talk Customer Service is polite. 1. Yet, in 3 phone calls they said give me 1 minute and then 19 minutes later I would be cut off. 2. The service was inflexible with its calling plans making me buy a 30 day plan when I needed activation for 1 more hour. The first representative went to a manager and offered me a 1 day activation... and then lost me in space. The next representative, Jose, was condescending. The 6th person, a supervisor, Benjie number ** was polite, yet not understanding and inflexible. I had been a customer for 7 years. They made clear that it is time to change companies.

So I decided to go with Straight Talk. Friday I ordered a phone through them. I did the next day shipping. Figured since it was a weekend I would receive a confirmation email today. Waited all day. Nothing. Decided to call. Straight Talk couldn't get an answer about my order because they can't find it. Now they didn't mind drawing out the 90 dollars out my account but can't even find my damn order. If you order something it should be in your system that day. Called twice and was told to check back. And given the refund number. So I can get a refund on an order y'all can't find?? But it cant be pulled up? This month I'll keep the service if I receive the phone then I'm going to a different carrier!!

I bought my phone from S.T. In less than one year replaced the phone through them 7 times. The last time it took them 1 month to replace it. It lasted a whole 2 days. When I called them they agreed to pay me the price of the phone. As soon as I sent my phone back when I called them back not only did they said they would. Not pay for my phone. They called me a liar. When you talk to them. They tell you one thing and do another. They are rude. The worst customer service people ever.

Straight Talk is and has the sorriest service. I live in the tri city area a lot of mountains and I wouldn't want to depend on Straight Talk service to get help. It is worthless. Half the places I go no service. If you put a service card on the phone it takes a day away from you to get on the internet. Well stand up and hold it high you might get signal. I'm sick of Straight Talk and will be changing my service. All together and I WILL RECOMMEND ALL MY FAMILY DOES THE SAME.

Bought the phone 5 weeks ago, first doing a lot of homework on which plan/provider has most coverage in the United States, most affordable, unlimited plan. I was told by friends, associates, and also according to their advertisement, great coverage. I typed in my address and was assured I was in a great area, so I turned off my home services, spent the $98.18, and got onto Straight Talk. Ever since, it has been a NIGHTMARE! I didn't complain much the first couple of weeks, quite often being "offline, no internet connection". Then it became difficult to get my work done, I would Google a few things, then get same notice "offline". After several times this occurred, and the "tech" would check my address stating "oh, you're in a great area, no problem" and "oh, we'll reset your phone... turn off then on..."
And even after reported while talking to one person, the phone would switch to airplane mode, and cut my call off, and dial another one of my contacts. I took it back into Walmart, where the cell phone store associate knows me well by now. Even he called their "tech", did a total reboot, the tech told us for me to take back home, turn off & on, and I WILL have service. Guess what... of course still went offline, still working with one bar of service (and by the way, while in Walmart I only got 2 bars, would go to 4 when the associate holding the phone would make a slight move, then right back to 2). He informed me it was strange, "Everyone gets 4-5 bars on our wifi..." Anyway, after reporting problems, all they want to do is turn off & on, always saying problem fixed.
After trying to report again offline, no internet, I had 2 of their "techs" hang up on me. I think it was my 10th??? call reporting issues, repeating myself every call as to what has happened with this phone. One tech told me that the phone I bought was defective. She told me to call from another phone so I can get numbers from the phone inside. She is noting my phone defective for a replacement, she said when I call back, any tech will see this in my account. So, when I did, first tech wanted to do the reset again (?? time now)?? I had to explain to him several times we were past all that, the phone had already been deemed defective, he just wouldn't listen, or didn't understand much English. I asked to speak to the supervisor, which when I did get to him, he asked me "what's the problem with the phone?" and I had to go through everything over again (??th time)?? Then he put me on hold 11-12 minutes, then disconnected me.
I called back, of course asked again to speak to a supervisor, and he did the same, left me on hold over 10 minutes, then also hung up on me. I called back again, spoke to another "supervisor", for almost one hour, same spiel, finally he (Baltajar **) said "okay, phone defective. We will send you a package for you to send that one to us, and then we will send a replacement." I explained "that would make me without any communication at all, can I just take it back to the store and get a new one so I don't have to do without, then we can send this one to you?" He said "Check with store policy, call back, let them know." So, here I go, back to town again, find out no, I will have to send this one first wait for replacement.
So I get to my car, call Straight Talk, ask to speak to a supervisor, and now having Claim #, the latest "supervisor" would not connect me with Mr. **, but instead made me go through the whole ordeal again!!! Even with a claim #, and I know all the calls and complaints I had made were already in their system, he played dumb and said "no, there were no comments, what seems to be the problem..." I about lost it!! Couldn't believe I had to repeat ALL OVER AGAIN. But I did, and now he says, we cannot send you a replacement until you talk to a "tech" to troubleshoot... even after telling him we did that what, 14 times!!! He kept insisting I call from someone else's phone.
I did explain I used a friend's phone the day before, and after 2 supervisors left me on hold then hung up on me, and after speaking with Mr. ** over an hour, I had used up all my friends' minutes (She was fortunate NOT to have chosen Straight Talk). I explained AGAIN, I had cut off my home services and had no other phone to call from, and already ran my friends phone dry with their shenanigans, I just hung up. When I got home, made one call, sent two texts, then was "offline" AGAIN, called their Not So Helpful Helpline, and again had to repeat everything (don't they keep a record of calls, issues with accounts, they SAY they record the Helpline). I asked this LATEST, BUT NOT GREATEST, tech to please give me service... which of course, she couldn't.
Pretty much, the moral of this NIGHTMARE, I spent $98.18, plus $45 30-day phone cards, for most of the time having no service, EVEN in the middle of Walmart, where everyone gets service. I have a friend been with Straight Talk quite a few years, he never has a problem with his service in my home, in my basement, anywhere (unfortunately he has been out of state for several months) or else I would call from HIS phone demanding the same service/connection he has... I even had one of those CHEAP phones here that never gave me a problem (Tracfone, BTW, same company) but I spent A LOT more money for a defective phone, with no service half the time... If I could SUE, I would. If I could get MY MONEY BACK, I would... Straight Talk, and their customer service, is hands-down, the WORST EVER... does anyone have any suggestions?

I recently tried to purchase a monthly phone plan online with this company. The application said that my phone was compatible with their system. When I tried to purchase it with my debit card, it came back as a technical problem and the purchase didn't go through. It prompted me to try again. So I did. The online application wouldn't accept my payment, or so I thought. I checked my account balance and Straight Talk had double charged my account for a service plan that won't work on my phone. I tried for almost 2 hours to get through to customer service for them to tell me my phone was not compatible with their system. So I inquired about a refund of my money. This was on Wednesday, July 26th 2017. After another 20 minutes of waiting, a representative told me it was refunded back to my account the same day that I tried to purchase the plan. That was on Sunday July 23rd. Here it is Friday and still no money in my checking account.
Called again, they wanted a "ticket number". I told them that I don't have one because they never sent me an Email with a "ticket number". They wanted my IMEI number for my phone they said that phone is not in the system. By now I was so mad I could have chewed up nails and spit out bullets. I told them to check on the order with my debit card. They tried that and said there was never a transaction with that card to them. After that I was calling them all kinds of choice words that you wouldn't want your kids hearing. So I guess I am out $126. After that I canceled my debit card and had my bank issue me another one. Oh and by the way, cost me $12.50 on top of the $126. I'm not a happy camper to say the least. In a rating from 1 to 10, I rate this company a -20. I strongly urge anyone ever remotely thinking of doing any business with these people to steer clear. Definitely don't do any online transactions with them. They are thieves.

After trying for 2 months to be able to pay my phone bill through auto-pay still having no luck and they can't tell me anything. Their answer is, "Just go somewhere and buy a card." My response was, "Why should I go anywhere when I have my debit card in my hand and you on the phone?" The man sits in silence so I asked to speak to a manager. He tells me that he cannot transfer me. There's no way to talk to a manager. Finally after him saying that he would transfer me he puts me on hold for 10 minutes. At this point I've been on the phone for over an hour. He returns to the phone pretending to be someone else.

I would first like to say that I've been a loyal customer to Straight Talk Wireless for 5 years. Well, my first problem started on June 23, 2017 when my phone was deactivated for nonpayment and my renewal date wasn't till July 3. I called customer service to see what the problem was. The rep reactivated my phone but then I started having trouble with my data. I had keep calling every other day to get my data added back to my account. Although, they added some data back to my account it wasn't what I should have left.
Ok... I thought maybe it was just a one time thing and mistakes happened, so I renewed my plan for the $55 monthly plan which is unlimited talk and text 12GB of data on JULY 3, 2017. Well lo and behold on the 14th of JULY my data was very slow. I called see what the problem was and was told that I had used all my high speed data up. 12 GB of data!?!?!!? Are you kidding me? After calling every day trying to get the reps to understand that something had to be wrong on their end because there's no way I should be out of data.. Still no luck. I got the same response from the previous techs. "Ma'am you have exhausted all of your high speed data". I give it one more try. I call and spoke with another rep and was told that there was an error with my sim card and all of my lost data would be added back to my account and updated soon as I receive the sim card they were sending.
I was told that it would take 3 days to receive the sim card. Turns out I had to wait 7 days to get the sim card. After waiting an entire week for the sim card to arrive only to find out that it was the wrong sim card. I warned the rep that they had sent the wrong sim card but she insist that I give her the number on the new sim card. She tried to activate the wrong sim card so now I'm not only out of data but I have no service at all, and was told that they were sending the sim card and it would take 3-5 days to receive. I'm so livid right now. I really feel like Straight owes me a month of free service.

I hate Straight Talk, to the moon and back, for now and eternity. I'm pretty sure if they have cell phone service in hell, it's provided by Straight Talk. Our girls use a cell phone for literally 1 week out of the year, when they spend a week at Grandma and Grandpa's house to take part in Prairie Fire Theater in Sherburn, MN. We used to have an extra line on our Verizon plan, but it was $15 a month, so I cancelled it.
According to the Straight Talk website, the old Verizon flip phone we had been using was compatible with Straight Talk, so I attempted to activate it. But $45 for 1 month for a flip phone? The heck with that, they have a 1500 minute plan sold by Walmart. So I purchase one online, have the PIN delivered via email, and I'm off to the races, right? Wrong. Upon entering the PIN, I get the message "This Service PIN is not compatible with your phone." It's non-returnable. Crap, I just threw $30 away. Thanks, Straight Talk. Next step, call customer service. Baljeet in Bangledesh answers, and I can't understand a word beyond Hello. I'm sure he said his name was Frank or Billy, or something like that. At that point, I had another call coming in, so I hung up. It's just as well, I would have needed a translator. If only they had Closed Captioning for cell phones.
A few minutes later, I call again. This time it's Baljeet's sister. She speaks slightly better English than Baljeet. After about 20 minutes of asking her to repeat everything so I can make sure I heard her right, she assures me that I can't use that $30 plan I just purchased with this particular phone, that I will need the $45 plan. Great, thanks a lot. But she assured me that the phone was compatible and needed a SIM card to be activated. Next step: drive 31 miles away to Walmart to buy a $50 kit that includes the SIM card and the $45 plan. After I get home, I try to activate it. No luck. I let the phone sit all night long. When I get up, the message "Programming SIM Card in Progress" is still on the screen. Great.
So I call back, and end up speaking to Mike, who speaks very good English. After Mike does a little research on why the phone isn't activating, he assures me that the phone is not compatible with Straight Talk. ARE YOU ** KIDDING ME?!? Of course I didn't say that on the phone, but I sure as shootin' wanted to. So by this time I'm into it for $80+tax, and have nothing. Abso-friggin-lutely nothing. Well, I do have a $30 PIN that I can't use and an old, beat up Verizon flip phone, so there's that.
Next step: I'm in too far to back out now. If I don't end up with something to show for it, I'll be doubly ticked off. So it's off to Walmart to shell out another $30+tax for a cheap Straight Talk smart phone. I try to activate it, but no luck. Guess what? It needs a $45 service PIN. Great. But I remember that Mike assured me that the service PIN could be transferred to the new phone. So I call back. This time it's Baljeet's sister again, and she is in a rather unpleasant mood. After about 20 minutes of trying to make sense of what she's saying, she says "would you give me 2 minutes to look in to this?" Sure, what the heck, I've got nothing better to do. 20 minutes later, and 5 minutes of saying "Hello, is there anybody there," and each time followed by weird sounds, I get fed up and hang up.
I'm into it for $110+ tax by this point, so I call back. This time the call is answered by Mike's sister Sarah, who speaks great English. 5 minutes later she has the service PIN transferred for me, and says that it can take as long as 24 hours to activate. Great. Now she's going to transfer me to the department that handles service transfers so I can get an estimate on how long it's going to take. But there's an error. Rather than the supervisor of the service transfer department, I get the main system. Isn't that just perfect. So I can either call back, or wait and see. After waiting 24 hours, and still no activation, I decided to cut my losses, return the stupid phone, and hopefully sell the unused $30 service PIN on eBay. If I ever had the choice again between a root canal and Straight Talk, I'd prefer the root canal.

Waiting over an hour for an email giving me my password. Emails have been taking 24+ hours to arrive from my employer! No person to "chat" with at their end. Unable to upgrade or pay online. Terrible!

ConsumerAffairs Research Team
The ConsumerAffairs Research Team believes everyone deserves to make smart decisions. We aim to provide readers with the most up-to-date information available about today's consumer products and services.
Straight Talk is a provider for TracFone, a subsidiary of América Móvil. The company has offered no-contract wireless phones since 2009. They currently have several unlimited plan options.
Plan options: Straight Talk offers several plans from which customers can choose. The company offers several monthly plans with varying amounts of data as well as a six-month and a one-year plan. Parents might wish to purchase the longer term plans for teens or college students.
Customer service: Customers with questions or problems can reach a customer service representative 24/7. Customers can receive help by phone or basic answers by texting HELP to 611611.
Other services: In addition to cell phone service, Straight Talk offers wireless plans for tablets and home phone service. Consumers can also sign up to use their phone as a mobile hotspot.
Included features: All Straight Talk plans come with call waiting, voice mail, caller ID, and call waiting. These features are free and available on most devices.
Blog: Consumers interested in learning more about prepaid and no-contract cell phones can visit the Straight Talk Blog. They can also follow the company on Facebook, Twitter and Instagram.
Best for Straight Talk is best for parents, business owners and budget-conscious consumers.
Straight Talk Wireless Company Profile
Company Name:

Straight Talk Wireless

Website:

https://www.straighttalk.com/wps/portal/home