Consumer Complaints and Reviews

My 87 senior mother is suppose to go through recertification every year in order to keep her phone. It is absolutely impossible to get in touch with anyone on the phone to do this. It is impossible to do it online. It rejects her info every time she tries to do this. Terrible company.

This is the worst cell phone company ever! My service was fine until I added the Unlimited Plan. The minutes that were on the phone prior to the Unlimited Plan were supposed to be restored the next month, but they were not. My phone was disconnected all together. I called customer service at least 10x before someone was able to help me. Out of each time I've called, there have been maybe (2) reps that were friendly. Everyone else was very rude!!! I literally have to call them several times each month to have my service restored. It's ridiculous! The call center must be very small, because every time I call on the same day, the same person answers the phone. When I asked for a supervisor, they said that they were the supervisor!! I feel like they don't care about the customers due to the fact that most don't pay a bill. It's just not right. I will NEVER recommend this company to anyone!

I called Safelink a couple days ago & all I got was a man sniffing snot & screaming at me to hold. Isn't it odd that when you ask for a supervisor everyone is a supervisor. I have called 5 times today & still using the same phone. I work at a call center -- why would the 1st 2 people I talked to today tell me to call back from a different number & the last 3 say there is an error & I will have to call back in 48 hours???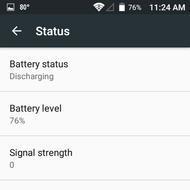 I've been using Safelink since April. First, the junk phone they sent me had a faulty battery. Once it got to 50% charge, it would completely die. After speaking with someone, obviously outsourced to India, who didn't understand what I was saying, I finally got someone who understood English and got a new battery. I had poor signal but thought the battery was the problem. No.
In my home I had no signal at all 90% of the time. I'm disabled and a fall risk, this was unacceptable. I called and they told me to purchase a phone with larger range. As I have no income (as I wait through the appeals process) my father bought me a Majesty Pro. Signal is a bit better, if I go outside I get 1 bar, but that's not good for someone in my situation.
Now, if you have a problem with signal, TracFone runs a signal test. Every test BOOSTS YOUR SIGNAL. My signal would improve during the test then die after. 3 more times the test was run and all tech support techs said my signal was poor, even with this boost. I have been told 5 times that I will receive a Verizon SIM card to switch from AT&T. Each time the ticket has been denied, without contacting me. I have to call after 10 days to see why I haven't gotten it yet, only to be told the ticket is closed. I have a screenshot of my dBm vs my dad's Verizon tablet's dBm in the same place at the same time. Huge difference!
I would love to use the BYOP but my Verizon phones don't have SIM cards so they don't qualify. I'm so sick of fighting this company for a provider that works in my rural area! I honestly think that they hope people will just give up and either accept the service as is or cancel. They don't know me, though. I have record of every call, I have notes from every call, I have names of every tech. I've made a formal complaint with the Indiana Public Service Commission and the Universal Service Administrative Company (who they get their grant money from). All I want is to be able to speak to my lawyer and doctors without standing outside, where I can barely hear over cicadas and traffic from the very busy highway I live in front of. I shouldn't have to put my phone in and out of airplane mode just to send a text. I shouldn't drop calls when I pass a few trees.
I live in a rural area. I live within 2 miles from 2 AT&T towers yet my home is somehow a dead zone? If they get government money to provide a service, they should make sure that you receive said service instead of paying a provider for an unusable service. I'm fed up and you all should be too! And I'm positive I manage my life quite well, as I'm sure the majority of those who commented do. Be glad if you live in an area that has good service. I'm in a little rural town in Indiana, surrounded by trees, fields and farms. Maybe just be grateful instead of being negative toward the hundreds of people stating the EXACT SAME problems. That's too many for it to be a coincidence. Contact info for the Universal Service Administrative Company: **. Press 6, then 1 to get a live person. Hours: Mon-Fri 9:30a - 4:30p Email: LifelineSupport@usac.org. Hit them where it hurts, their wallet!

I applied in May 2017. They sent me a paper telling me to send in my information. I called to see what they needed. I sent in my power bill, medicaid card, foodstamp card. This was not enough. So they asked for my driver's license and my SS number. This was not enough. Then they asked for another proof of address, so I called 911 and got them to send me my correct address. The one I used to apply. Still was not enough. So I called my home phone company and had them to change my address to my new address that 911 gave me earlier this year. This was at the end of July.
They are still saying the same thing, But the funny thing is I have a friend that just got out of jail been in for ten years. He lives far away. He called me and I asked him how and he told me it was a phone through Safelink. He told me all he done was sent in a picture of his medicaid card. So why are they picking on me. And why have I had to send in all these information when no one else has had to. This has stressed me out so bad. I have done everything they have asked. But it is still not enough. I wish someone would look into this for me.
How do I know I can trust these reviews about Safelink Wireless?
851,205 reviews on ConsumerAffairs are verified.
We require contact information to ensure our reviewers are real.
We use intelligent software that helps us maintain the integrity of reviews.
Our moderators read all reviews to verify quality and helpfulness.
For more information about reviews on ConsumerAffairs.com please visit our FAQ.

A representative of Safelink came to my apartment some months ago stating that Safelink was upgrading users phones to a larger screen. I thought this a novel idea. I received the phone within a week but the sim had an id of another phone number so they stated a new sim card had to be sent to replace the one that came with the android phone (the previous phone was LG model). I received the new sim card and for a few months was receiving my monthly minutes without a problem. Then the minutes stopped coming. I called Safelink but ended up connecting with TracFone. The rep said they were the same but I had to now pay for my minutes since I was no longer with Safelink since I went with the upgrade. I was furious!
The rep then told me he'd transfer me to a Safelink rep- they are one and the same company! Side by side. I was conned out of my minutes by going along with getting that upgrade, but I was told it was a Safelink rep and phone. I sent in the necessary paperwork to get reinstated with Safelink was approved but they are now claiming that they cannot give me my minutes on the TracFone which they were doing for four months prior. It is a scam to make me go out and buy minutes to use in the TracFone! The Safelink rep on the internet online chat stated the issues has to be resolved via a phone call. Catch 22- no phone -make you go out and buy minutes to resolve their con job.

This my second phone, they don't know what they are doing. I realized these phone from Japan, so I understand they don't care. The government use their service, they just care of that they have a job. I knew this was too true something free from government. Hope this new business close. It do more bad than good. Sorry we do not need to be stressed. I'm going back to the faithful company l have to pay Monthly.

TracFone or SafeLink should not be able to advertise that you can buy an add-on package for extra minutes. When the SafeLink minutes run out they will just throw them away or dissolve them or whatever it is they do but you don't get them. They will come up with some kind of an excuse and not help you on your account at all.

Recently was sent a new phone to replace one that had become defective, called in to activate new phone, 2 days, 9 customer service people and 13 redirects my new phone still shows NO Service, all after many insults, misunderstood directions and the inability to understand conversations. Don't try for a manager nor Supervisor as they just don't exist. Problems do exist with offshore customer service centers, I do understand this, however this is absolutely the worst experience I have ever encountered, and it is a USA Government funded activity.

I have no income. Lost everything. When I saw that I could get a free phone & 500 minutes through Safelink, I signed up immediately. A year later, the phone doesn't work except for the ability to send an occasional text. I'm in a battle with Social Security. Requires me to get to Doctors & speak to lawyers BUT I CAN'T because voices are garbled. Outsourced rep from India said I needed a Landline for them to test my phone. You don't need to be tech savvy to know this makes zero sense.
I asked if I could have a 3rd party relay instructions to me via text? She said, "No ma'am you cannot, it is a government mandate." SERIOUSLY? There's a U.S. government committee sitting around with clairvoyants to say that 3rd parties can't assist Safelink users? If I suffer my 3rd heart attack, I'm dead because I CAN'T CALL 911! THEY CAN'T HEAR ME! I've documented everything so my daughters can sue in the event of my death. Instead of spending millions on commercials that mislead - Help the people who fell for the bull.

I'm a customer for Safelink. I'm eligible and approved by the government to receive assistance with the phone. Still they discontinue giving my minutes without giving me an explanation. They keep on bouncing me from phone to phone, telling me that I need to person x and y but never getting the result. I spend over 8 days trying to resolve my matter, speaking with gov rep saying that I was approved to receive my minutes but on other hand Safelink argues that is not truth.
Finally, they agree that I shall be receiving minutes in hour and it had been two days and haven't receive any minutes. Also, my phone is not working properly and they are refusing to send me a new one. Definitely, this company shall not be receiving one star, they shall not be receiving no star at all. I hope this review get to someone on the top, because I believe they are fraudulent. Also, their website is disaster, when my data was enter, we entered correctly. They change my data.

I'm keeping my old phone number. I called when I got my Safelink phone about porting my old number from another carrier. I have had this number for 17 years. My old company releases my number to Safelink and then they tell me it's not a working number. I have talked to at least 10 people. Finally they tell me they send me another Sim card that I have to activate when I get it. I never have had trouble trying to Port a number before.

My phone is over a year old. Recently it has been having all sorts of problems. The battery was failing to hold its charge. I also recently had a certification for service. I didn't know being in a shelter for the homeless meant I have to recertify 3 to 4 times a year nor did the form state that fact. I called customer service only to be told to call back on another phone! I don't have a backup nor can I afford it. The csr kept saying SORRY. So how can I borrow a phone if someone won't lend me their phone? At this point they owe me an upgrade and $$$ for the aggravation of being without service. The website is not helpful at all. Obama screwed us over.

Wish I could give it ZERO stars! First when I applied, I already had a Tracfone that had 700 minutes left on it & was good until December, 6 months away. I was glad to get another phone free from the Gov because my Tracfone was having problems, it did not notify me of my messages so I missed my mother's passing by 4 Hours (I'm only 7 minutes away from her rest home) so they cancelled my old phone & the new quit within 2 weeks! The rules state you have to make at least 1 call a month or it will be cancelled. I made at least 8 that 2 weeks, then I get a messenger note from work saying "Did you get the message not to come in?" The links from Safelink National to Safelink CA don't work, as well as the main google listing. I contacted them & tried chatting over the computer but she said, "You have to call the CA office." She gave me a porn site number!
You can get the CA office online but you have to have an ID number from them before you can do anything! There was no number when I got the phone so I tried using my pin number I use for most things & it didn't work. The number they give you to call to reactivate gets you to a taped message to call them then hangs up! Am I supposed to use up someone else's minutes trying to reach them? The other part of this scam is on their Help page which directs you to another website where you're supposed to pay a live person $20 to fix the issue! The only option I had was to cancel the service since I didn't need an id number to do that!
Now I have to write them a letter, (to Colorado no less!) to try & get my new phone fixed or the service on the old phone restarted! This is supposed to help poor people? BTW the free phone was CRAP. It had no memory for more than Facebook, Instagram & YouTube & a security app, it also had to be charged every night! Don't waste your time & money on this scam - I think they're scamming the Gov out of $millions.

I am writing this review after a month long frustration and several phone calls later regarding my Safelink enrollment, which as of today has still not yet been resolved. I lost my job and am currently unemployed, I have minimal monthly income and qualify for the Medicaid Safelink Free 200 minutes. I was told the enrollment process would take up to 2 weeks once my application and all required documentation was received. It has been 4 weeks since my Safelink account online shows I am approved and enrolled for the service but have still not received my minutes. I called Safelink customer service for my minutes and have encountered incompetence and frustration.
The customer service agents, one was Mary, another Juan, and Angelique, have been unable to figure out why I have been unable to get the minutes. I understand that, the problem I have with them is that they will not let you speak to their manager. So if you ask to speak to their supervisor they tell you that they are the supervisor, this has happened with each and every phone call. I asked to speak to a manager and have been told there is no manager or the manager is busy. I have asked to hold until the manager is available, only to hold for about 15-20 minutes and then have the call disconnected.
Safelink service is outrageous, I can not imagine how this goes on. I wanted to look up the company's compliant profile and am not surprised by what I read. I want to log my complaint about this company, including their poor performance. Our tax dollars at work, the federal gov should be made aware of the services they are shelling out big dollars for. Hopefully there will be a change in the service provider.

The primary reason for this poor review is the laughing and talking I heard (in a foreign language) while on hold for several minutes. I didn't say anything to the representative because I needed to report my phone lost. I kept holding while I could hear loud chatting and joking for some time. Later, she got back to my call and said, "Mam" and I overheard the other rep say "mam" and get back to her caller! This is a blatant disrespect for customers and good business. This call could have been significantly shorter. Not to mention, I do not receive all calls and have never found resolution to this after several attempts to have it corrected.

I have been a customer of Safelink for 9 years and since day one I've had the same phone sent out to me multiple times with multiple Sim cards. None of them work other than the very first one but the speaker blew out after 6 years of using it... It's the same problem with all of it. I have service bats but the phone tells me no service. I can't make a call or text. I've been on friends' phones that just signed up of Safelink and they have these nice touch screen while I'm still stuck with the same little dial pad no good phone. I'm so tired of this company. And when I ask to upgrade they tell me no because I'm an existing customer and they are only handing out the new 4G phones to new customers. **! All customers with these old ** phones should be upgraded too and that should have been done before any of these new customers got them...
I'm tired of ticket numbers and the same replacement phone and Sim cards. Damn it. I want a 4G phone that works in my service area **. It's the same BS every time I call plus type in bluh bluh bluh. Okay, put this code, that code and this code in. Okay, turn phone on, off, on, off. Is there any difference. No **. It's still the same. I have four bars but it says no service. "Probably because your phone is a standard 3G (NOT) and you need 4G because that's what your service requires but we can't send you out a new upgraded phone because you're not a new customer but instead let's send you out more sim cards".

On May 10, 2017 I purchased an upgraded phone for $100. It was not in its original packaging and arrived bubble wrapped in a yellow envelope. The phone was defective. Here's the information I sent: "Issues with the phone: Battery drains fast. A problem since receiving the phone. When using the internet, there is severe lag. When trying out any games, there is severe lag. Opening apps takes an average of 20 seconds. Most text messages cannot be sent despite the assistance from Safelink to ensure all settings were correct. Phone calls drop most of the time. Phone calls cannot be completed. I purchased the phone in new condition; however, the phone arrived wrapped in bubble wrap in an envelope and not a package. Why?
I'm led to believe the phone isn't new especially with the issues we have with it. The issues are what I've experienced when a phone is over 2 years old. The options for returning the product on the online RMA form are not compatible with the issues I have with the phone. I need advice on which option to choose for the RMA. I expect a full refund. So far, the experience of purchasing the new phone and the problems with the phone so far has been unprofessional."
I returned the phone only to receive a credit of $80. I was charged a re-stocking fee of 20% so they kept $20. When I called customer service I was told the phone was not defective and that numerous tests were run on the phone. I was referred to a manager who was not available so I left a voice mail. I sent an email and here's their response: "The device was deemed no trouble found. The devices are not shipped in the original packaging due to de-branding requirements between the MVNO and the original carrier. They have to be de-kitted from their original prepaid retail packaging." It took time to save the $100 for the phone only to go through this experience. If this is what they do to many low-income families, they must make a large profit from all the restocking fees of their faulty products.

All read all these valiant points for complaints on this scam, and you will understand. The free minutes scam is create full... Make a two minute phone call and get charged for 15 minutes or more. Do not waste the effort in buying minutes - that's what they want. Class action law suit - anyone?

I have been with Safelink Wireless since 2014 without any problems, until recently. I am disabled and have the "OBAMA PHONE". Last year when my flip phone finally died, I called them and they told me they no longer give FREE phones and I had to purchase one which I did from Walmart, along with a TRACFONE SIM card (that cost extra). I did an upgrade and purchased a Samsung Galaxy Prime. I moved into the smart phone world. So now I have internet on my phone which is handy when I am out on my scooter and need to check weather radar, or in the drive thru at the pharmacy and need to place an order on their app. Basically I use my phone internet VERY RARELY and had SEVERAL THOUSAND MB of data built up on my account.
Last month May '07 I needed to use my phone internet and it would not connect. I checked on the Tracfone app and instead of showing my 3000 + MB it displays a -2 MB. I called them as soon as I was home and spoke to a woman (who was reading off a card). I explained my situation and she kept repeating "It appears you have used all your data, please keep your phone turned on between the 25th and the 1st of the month to receive your minutes". I kept trying to explain that it's not I have used my data, IT DISAPPEARED!
After over 45 min. on phone, I asked to speak to a supervisor, she informed me SHE IS THE SUPERVISOR! So I asked to speak to her SUPERIOR, she told me NO and she will be the one that handles my call. I guess since I am not paying for this phone, YOU ARE that I HAVE NO RIGHT TO COMPLAIN. But I do! IT'S YOUR MONEY they are STEALING, (and the tax money I paid into for 30 yrs working and paying taxes also). This company is ripping off OUR GOVT.

Alright so here goes. A year 1/2 ago I called and got a replacement phone since the one I had was stolen, after 3 months of calling them back since I never received my phone I finally got one. However it never got any signal whatsoever. I could not text or call or receive calls at all, kept telling me emergency calls only and would not even do those as I found out when I had to call 911. So I called them back and 3 hours later I am told we will send you a new sim card. Great, got it in the mail after 62 days, still the phone did not work!
So again I called. 4 hours on hold and 2 hang ups later I'm told "We sent the wrong sim card we will send you another". Again 47 days later got the "new" sim card and still not working. So again I called back and went through all the crap they put you through, I think that time I got lucky and only spend 2 1/2 hours on the phone, so again they said we will send another sim card, got that one 4 months later and still no signal. So finally I call them again, another 3 1/2 hours of my time wasted and this time they say well I guess the phone is broke we are going to send you a smartphone that will have better signal we are mailing it out tomorrow it should arrive within 7 to 10 days, and gave me a reference #.
Well here it is 2 weeks and no phone so I call them back and say "Where's my phone?" I give them the reference # and they say that is not a valid reference # and there is no ticket for a replacement phone in our system so you must be mistaken about calling. (like I would not remember being on hold and doing all the troubleshooting crap I had to go through again!) So she says we need to troubleshoot your phone. I explained that I have already done that like 4 times and it isn't helping. So the manager informs me that they can't help unless I have signal enough to troubleshoot the phone and that she is going to send me the right sim card for my phone and I will need to call back after getting the sim card to again troubleshoot the phone to see if I need a replacement!!! (ARRGG AND SOME HAIR PULLING AT THAT POINT!)
Also she said that they do not send out smartphones for any reason and that I was mistaken and didn't listen correctly and that I must be lying since the reference # I gave her was wrong. How rude!!! (Good thing she wasn't within arms reach at this point!) So needless to say by the end of that call I had pretty much told the lady to stick her service where the sun don't shine. I hung up and cancelled my service and signed up for assurance where I will be getting an android smartphone and I talked to someone speaking English. People do not use Safelink Wireless unless you do not mind wasting your time on hold speaking with illiterate non-English speaking people who call you stupid and a liar and still getting no service or working phone!!! Too bad I can't give a negative star review!

Luckily, I've never used Safelink services in any capacity nor will I ever after this recent experience. Today, I tried to help a friend resolve their issues with this company. The following are my personal experiences over 3 different phone calls with 3 different customer service representatives. Man answered the phone, didn't introduce himself. I explained the problem, couldn't answer any questions, but said he would transfer me to the right person in technical support who could help. Man introduced himself as Carlo. Extremely rude, had difficulty understanding him, and he kept me on hold for 15 minutes while I could hear him breathing. I asked why it was taking so long, he responded "I'm looking at your information to find out what happened" another 10 minutes go by and he's still breathing in my ear so I asked to speak to his supervisor.
He said he was going to solve the problem and I should just wait then he followed with "we do everything right here, this is obviously a problem on your end" to which I responded harshly and told him to either connect me to his supervisor or give me the manager's name. He said he wouldn't give me his last name or the name of his supervisor, but he would try to find a supervisor though he didn't think one would be available and that I should just wait and let him "look into it". So no supervisor, the problem is on my end, but you can't even tell me what the problem is so I waited another 8 minutes then called their customer service from a different phone while I was still on hold with Carlo.
A Lady answered and introduced herself as Mary. I explained the situation and asked if she could connect me to someone who could help. Carlo who could hear the conversation yelled "I help you man" then he put me on hold with a Spanish operator so I hung up. At this point, Mary said she would transfer me to the correct department and put me hold again. 12 minutes later I hung up and wrote this review. This company mailed a product to my friend, but forgot to include the apartment number so the package was returned. He said it took them more than a month to send him a small package. He also complained of slow internet and terrible phone service, but recently the service was interrupted completely.
After almost an hour nobody could even tell us what the problem was. They were rude, didn't know their head from their behind, they wasted an hour of our time, and the worst part is that the problem is still unsolved. Clearly, they're incompetent people, they provide abhorrent customer service if any so if you have the option stay away from these people at any cost. The only solution to "companies" like this is for consumers to make smarter choices, which would force these people out of business. Also Yelp should introduce a "0" star option because that would be very appropriate in this case.

Called their 800 customer service to add minutes to my phone for this month. Their website was confusing and useless - but so was the customer service rep!!! I had to explain myself over and over again to no avail!!! Plus, the CSR definitely DID NOT EXPECT ME TO HAVE A CREDIT CARD!!! How can you possibly profile a customer over the telephone as being too impoverished to have credit card? Or too impoverished to afford $10 worth of phone minutes? After giving her all of my information (including credit card) multiple times and her repeating it back to me incorrectly MULTIPLE times - I felt so uncomfortable that I decided cancel my attempted purchase! How can you employ CSRs that don't instill a sense of confidence in their ability?

Wow. Just wow. This company forwarded a broken phone to the client right out-of-the-box. OK, so we BOUGHT one of their "special" phones - Lasted a few months. Pure junk. They made the client spend $42 to have it turned on. Then six months later it failed, and suddenly their service was designated as "pending." They couldn't buy another - No one sells phones to work with Safelink - And they couldn't switch to another plan because they were in limbo there... While Safelink got the stipend - And kept the $42. Time for a GOVT overhaul of this bunch of pirates. A class action suit wouldn't hurt, either.

I have a plan with them to pay $15. per month then I suppose to get unlimited texting and messaging plus 500mb internet access. On May 28, 2017 my phone disconnected due to the expiration of my plan, (although they have my credit card number) then they have my service back next day on May 28, 2017 and that's not OK. On June 1, 2017 my phone get disconnected again. I kept calling the customer service whom they told me there is nothing wrong and they connected me to the Technical Support Department whom they made a lot of check to my phone and they said it might be an outage in my area and they found nothing, finally they asked me to have my phone off and turn it on. I did but nothing changed, they told me to give them 4 hours and start using my phone again, that was since June, first 2017.
Finally my phone back and they told me I have only 293 mins rolled from month May!!! I asked them, "Why you rolled those mins. from May when I suppose to have 500 mins by June, first, if I don't want to continue on my unlimited plan as I have been notified by them", after that they send me a text message on June 5th, 2017 telling me that I have 458 mins to use in June. Last night June, 10, 2017 they disconnected my phone for the 3rd time and when I called the customer service they told me that my mins expired!!! And I am not going to have any mins till June 15, 2017??
Those guys they own this company seem to me they are not American and they are away and behind from the business law in USA and quality and standard of the telecommunications business, I wonder how come the government of USA gave them this contract of fulfill people benefits and they are not honest, cheaters, they made forgery and fraud to the customer mins. This money is the tax payer money. The money that the company gain should be audited by the highly official teams because it is a millions of dollars and these guys playing with our money. The government has to terminate this contract from them with the charge back money fine plus any possible charges against the owners as soon as possible.

I read other reviews on Safelink and surprised to see that they are "not" just for the impoverished on food stamp, public housing, or SSI, SSDI. I was under the assumption that is all they did. My story is that I am on gov't assistance due to disability and "had Assurance Wireless". I was happy with them and only one problem that got fixed last year. A woman with multiple tattoos claiming to be from DCF in Pinellas County, Florida was going door to door in my public housing complex. She happened to catch me coming out in my wheelchair to wait for my van. She caught me off guard. Asked about me getting a phone and, I told her I had one from Assurance Wireless. She said, "You can't have them anymore only Safelink. Assurance isn't on the program so, you have to switch phones." (I phone out today that is FALSE statement and a ruse.)
I asked to see her badge and it did say DCF but could've been fake (FLORIDA is the biggest SCAM state in the country). She then told me that she had "permission" from the mgmt office to be here and was the 3rd day in a row. She showed me names on a computer of other residents that signed up. I was taken in so signed up. However, I explained I had to have my phone and not the "fancy" phones because of my hands (holding anything but a small phone is all I can handle). She yes'd me to death. Stupidly, I gave her my info. Later when I returned home, I called the mgmt office to find out about this woman. I suspected she might not be legit. They had not ok'd anyone to be there at the complex. Nobody from DCF had permission. I then, called the sheriff of Pinellas County Fraud Dept.
They took a statement. Then, a few days later I called and they said, "Safelink does this all the time and it is legit. Just that she lied to you". I didn't think I would get a phone but, yes came in the mail and I put it away thinking...if I don't activate it; I am fine. I will just send it back. Well, you can guess what happened. My Assurance Wireless was disconnected. Account even disappeared. I called them and they felt bad I was taken in by Safelink and that I had to wait 60 days before reapplying. Safelink didn't require 60 days...just took away my Assurance services. So, right now, I am paying .10 per minute for each text and talk. At least, I have a phone. The gov't should not be giving all these out to people. I see many that already have phones so, this is a 2nd phone for them. I have a basic small phone and do not want the "FANCY" Google, iPhone, smartphones.
You, the taxpayer, is paying for us to have these phones we don't need. It is wrong. So, I am left almost without a phone. I was able to put some money on it with a debit card. I can't get out to post office to return the phone. It is a mess. I can't qualify for any other free phone in other companies. You have to use their phones that I can't use with my hands. Safelink is deceitful. She did break the law as no soliciting is allowed here. But, the mgmt company did nothing. That is my story. I can't make phone calls or texts. Has to be saved for medical calls only. Wrong to do this to someone. Thanks for hearing me out. Doubt I will get a message regarding this issue.

I'm allowed a free cell phone and minutes from Safelink Wireless as part of my health insurance plan. I first tried applying online but wasn't able to because it kept saying my DCN number was required even though there was no place to enter my DCN number. So I called them and requested they mail me an application. Over a week later and still no application so I called again and they said it should be coming in the next couple of days. Waited another week and still no application. I called again the middle of May to request another one be mailed to me and a week and a half later, still no application so they said they would mail me another one. I said "NO: If the first two didn't come, the third one won't either" and requested to be transferred to a manager. The manager told me I could go online to my account and print off the application form (not sure why the first two people didn't tell me this).
So I printed off the form, filled it out, and mailed it in. A week later, my application status online still said "Pending. Application required". I called them and the woman I spoke to said that they had received my application but that they just haven't entered it into the system yet. Several days later and it was still "pending" so I called again and the man told me that they had never received my application. So basically the first woman had lied to me. The next time I tried to send in my application, I faxed it in case somehow the first one got lost in the mail or something. I faxed it yesterday at noon and my online status still says "pending" so I called back today and the man told me "It may take 2-3 business days for them to enter it into the system". I'm pretty sure this was also a lie. Why would it take up to 3 days to confirm that they received a fax?
This company is absolutely horrible. Everyone speaks with very thick accents that are hard to understand and at one point, while expressing my frustration, I said "I've been trying for over a month to get this phone and keep getting the run-around and haven't heard so much as an apology." You would think this would be the perfect time for the customer service person to apologize, but no. Silence on the other end. They refuse to apologize or take accountability for providing horrible service. I have no hope that I will be receiving a phone. This has to be some sort of scam to receive money from government-funded health programs without actually providing the service they are supposed to provide. I guess my next step is to call my health insurance provider and ask what I'm supposed to do in this scenario. These are scum bags. If there was an option to give them 0 stars, I would.

This is the worst company and worst consumer experience of my life! I am on my 9th phone call to them. Frankly, I don't have the strength (I'm 70 yrs) to repeat all their errors, hassles, no phone service network especially indoors, the nastiness of their personnel and horrific attitude to not solve the issues. I will just concur with the many accurate complaints with Safelink Wireless listed here. It's all accurate - I concur and that's my experience too. How the Federal Government allows this company to provide such widespread fraudulent services is beyond me. The company is ripping them off and us as consumers! DISGRACEFUL. With all these negative reviews surely you must see a pattern! The service is so disgraceful if I was the Federal Government I would remove their certification to supply free government phones! Someone ought to look into that!! This experience is really absurd!!

I called Safelink today at 8 am. 11 am was told to give a call back. This went on for 6 times. Finally got a supervisor at 6 pm to tell me my minutes would be put on my phone between June 2, 2017 to June 5, 2017. I always get my phone minutes on 1st of month. I called Tracfone 3 times my phone carrier. They said, "Safelink don't release the minutes until a certain date."

SAFELINK LIFELINE: Glad by chance saw this site. Was looking up how to get past their site, to contact someone higher than their line. Had cell phone for three months, and can't even begin my story. Sad minutes are counted when calling. Since March 2017, used 89% of my minutes. Last Friday used all of them, after 1 hour or so, said to call back when I get more minutes. Hope they don't get those funds. No voicemail, minutes. I have to call to do manually, and so on! Can we get past (611) number? Past supervisor? And email someone higher from the state to read their reviews. I need to rush, but if I had more time this would be a letter.

ConsumerAffairs Research Team
The ConsumerAffairs Research Team believes everyone deserves to make smart decisions. We aim to provide readers with the most up-to-date information available about today's consumer products and services.
TracFone Wireless operates SafeLink Wireless, which is a plan designed for people who meet certain income qualifications. Consumers who qualify for a SafeLink plan receive free cell phone service and can add minutes on a pay-as-you-go basis.
Lifeline service: The Lifeline program was established in 1984 to help low-income families access telecom service. SafeLink's plan gives qualifying customers cell phone service for free. Consumers may only enroll in one Lifeline program, but those enrolled in another program can easily switch to SafeLink.
Features: SafeLink's plans include caller ID, call waiting and voicemail. As long as the phone consumers select can enable these features, they are provided for free.
Extra minutes: Consumers who need additional minutes can purchase a TracFone Airtime card. The company will automatically add extra minutes to these cards for free when they're applied to a SafeLink account. TracFone Airtime cards are available at major retail stores.
Customer service: Customers with questions or problems can reach a technical support representative from 8 a.m. to12 a.m. seven days a week. Those wishing to enroll or change their service can reach a customer service agent during extended business hours seven days a week.
Qualification: Consumers who are not already enrolled in a Lifeline program can find information about qualifying on the SafeLink website. They can also submit required documentation and check the status of their application on the site.
Best for SafeLink is best for all those who meet the income requirements.
Safelink Wireless Company Profile
Company Name:

Safelink Wireless

Website:

https://www.safelinkwireless.com/Enrollment/Safelink/en/NewPublic/index.html