Consumer Complaints and Reviews

I'm very disappointed with my physical service with Metro PCS. The representatives are great. However I have a no signal from my house and when my phone says I do I still can't send a text let alone make a call. I can't blame it on the phone considering my wife has one as well and the same thing. It is very unfortunate but I guess that is why you are giving away free phones.

I've been with these ** people for years & I decided to upgrade my phone. I get the phone Friday. Sunday I had an EMERGENCY & couldn't even dial 911, NO SIGNAL! I went back to the store Monday & ask for another phone & I pay the difference & they tell me I'll have to purchase another phone. They wanted me to just let them keep the $125 I had just gave them & pay another $150. These folks is GARBAGE & DO NOT treat their customers right! I was told I had 7 days to return & get another device. That didn't happen.
I wouldn't recommend my dead dog to these folks! If you want to be treated right where your money go you better not choose these people. They take your money for trash & don't want to give you something different when you come back within your 7 day period! Metro PCS is a company who takes people money using their business! If you buy a phone from them & it do not work you are ** & you wont get your money back nor will you be able to get another phone unless you pay for another 1!!! A very pissed off customer who's going to verizon are a non-jackleg phone company, but leaving metro pcs fast!

I bought a phone with Metro PCS connection in March. According to their contract to unlock my phone I have to stay connected for 90 days and it's almost 300 days. Now I am travelling internationally so I need unlock phone to use outside of USA. So I called them to unlock it but they didn't unlock it. Every time when I call them they ask me to do same steps which I already tried to unlock my phone and every time I told them I did that but they still asked me to do that and from last 3 weeks I am calling them and spend my 5 to 6 hours. And I went to the Metro PCS store also but still its locked.
After trying everything, finally they said that there is some manufacturing problem with the phone so we will send you another device but for unlocking the new device you have to wait for another 90 days and I told them I am travelling so I need unlock phone now and they said "You can call LG manufacturing about your device." So I called the LG company and the representative over there told me that whenever they sell any phone to any company they give the unlock code with them and if they are saying you have to wait for another 90 days then it's just a propaganda to make you stay with the Metro PCS. So if Metro PCS want then they can give unlock phone, and even one manager at Metro PCS also said the same thing that I will get phone within 72 hours and when I get the new device I just need to call them and they will unlock that.
And the worse thing is when you speak with one person you can't speak to the same person again and every time there is new person and you have to explain everything to them from starting and when I told them that your one manager said this then they don't care, they just said "Sorry mam somebody gave you wrong information." And when they promised me that they will call me back after 10 mins they never did that. I waited for their call and I have to call them again. At the end, after giving me really hard and wasted time nothing solved and now I have to buy another new unlocked phone and by this way my this phone will be garbage. By selecting Metro PCS, I did wasted my money. I spend $200 then and now again. Their customer service is horrible.

I have missed 3 months of paying my bill and this hasn't happened to me til now. Every 7th of the month my bill is due. I paid on the 29th of December. My phone was turned off the 7th of January. I called customer service. They said I have 72 hours to pay $9 to have my phone turned back on. Basically my payment they used it for the month of December. Credited my account $21 then wanted me to pay additional $9. This has never happened to me til now with 4 years of having Metro.

We broke the screen on the phone and tried to buy a new one from two different stores. They had no phones we were able to get and told us we'll have them next week. So we try again and then told us they had them last week and that they won't have them for a while. So I try to buy it online and it said one price but when you put it in your cart it goes up another $100. I was getting ripped off so I bought it from Walmart online for the right price. When it arrived it was a different phone company so we went to have the dealer unlock the device and said "you need wifi" and I don't know my own wifi password. It's because a huge struggle just to switch service over to a newer phone which is the same as the old one. We just want to be to see the screen every time I go to one of the stores and the people are rude and do nothing but sit there and try to rip you off and the other people just simply have no idea how to even do their job.
How do I know I can trust these reviews about Metro PCS?
669,639 reviews on ConsumerAffairs are verified.
We require contact information to ensure our reviewers are real.
We use intelligent software that helps us maintain the integrity of reviews.
Our moderators read all reviews to verify quality and helpfulness.
For more information about reviews on ConsumerAffairs.com please visit our FAQ.

I paid my bill with this company on Jan 6 to METRO PCS MOBILE 888-863-8768, WA, a day before it was due through my PayPal business account MASTERCARD, Transaction ID **. PayPal is holding the funds of $66.00 in escrow for Metro PCS to accept it. They won't. If they won't accept my PayPal Mastercard payment then they need to decline it. Instead when I contacted them, they tried to do another payment using the same card which is now declined due to the fact that the $66.00 they are holding left me with only $31.55. They will hold my available payment in escrow for 30 days so that means that that money is not available.
I use this card for everything. Never had a company NOT accept it until now. I even rent my car with this card. I pay all my bills with this card... So what the hell is wrong with this company? Now, I need to dump this stupid company and go back to Verizon. They have no problem accepting my PayPal card, hell, even my doctor accepts it.

I love my service. No dropped calls. The service reps in store are so so nice. They happily fix my phone for me whenever I have messed up something. They are fast, easy, reliable and I received 2 free phones when I first signed up which is first smartphone I have ever owned. I love the reps at the store on Van Buren Blvd. They are cheerful and helpful with any question. They don't call and bother me with soliciting calls. Love that. Thank You.

By the 5th day of the month there is no more data to be used. And I've done my homework. It is not humanly possible to use that much data in that amount of time and I barely watch one or two videos short ones per day if that. It's a lie, it's ridiculous, it's false advertising and I want to sue them! I'm sick of it. They drop calls. They don't allow calls through. I turn the volume up they turn it down. I turn the volume down they turn it up. I will not be controlled. As soon as I can find a company that might deliver what they are advertising without extorting me for more money I may switch Cellular's. As soon as I get a landline I'm going to a pay as you go flip phone. I'm over it completely. Unequivocally over it. I will never use this service again for any reason. I'd rather go without anything than to use this sub-par unacceptable travesty of a company.

I've had service with 4 other major carriers, all larger than Metro PCS, none of them provided me with the high level of service I get from Metro PCS. With AT&T I had to stand in my front yard to get service, with T-Mobile I had very limited service inside my home and other buildings I visited, with Verizon I got very HIGH unpredictable bills, with Sprint my bills were high and the service spotty in my service area. I have had none of those or any other problems with Metro PCS. With Metro PCS you pay a set amount each month (currently $30) for unlimited talk, text and Internet.

I purchased a phone, phone plan and phone case. Found the case blocked my speaker. Took it back and dealt with a person named Justin.The manager was not there so He was unsure if I could get a refund. I Left the Black Bling case there and purchased a workable case. I sent my daughter back in to see about the case. She returned with a case like I had just purchased. I had Melissa to return it as I had bought one. No refund and no Black Bling Case. Don't deal with those people unless you watch your 6. Metro PCS ethics are questionable. Wish I'D STAYED WITH Cricket.

I recently contacted Metro PCS to inquire why my supposed 4G LTE was running so slow; all I got was the run around on the phone with their rep. After about 10 minutes on the phone verifying account information; the rep was no help. So I decided to write this review. From my experience with Metro PCS I truly don't believe I'm getting a 4G LTE signal on my phone like they claim when I got this account; because my data consistently runs slower than slow, not like LTE. Trying to log on to just a website the service is slow; videos are even worse. I'm sure that Metro PCS is not providing the service they claim. As fast as I know 4G LTE should move; this is not what I'm getting with my Metro PCS account. I honestly believe that Metro PCS is cheating their customers by not providing the data services they advertise, or claim to provide. I just don't trust them after my phone rep experience.

They are good as far as a average of all areas but when it's a single area I feel there's room for a big improvement. Their prices are usually great but they should provide a service for service in areas with no service without high charges. When I needed to change my number due to threats they did one time free change. Is awesome. If I need customers service you have a hard time with the computerized system. It's stupid. Lol.
Now their protection of your financial information for billing or sites you visit aren't quite high concern for them which is dangerous for us. That's high risk for identity theft. I've had mine stolen from visiting sites like mobile application. And ordering a prepaid card then account got hacked then different accounts started popping up all over. Still dealing with that now. That if the database with all our aka consumers have our information stored by them was more secured and better identity protection on the Internet it alone would be worth a great reviews from all of us. Also poor customers service through the computerized system is not a good way to build or rebuild a business.

I am overall happy with Metro PCS but with only two exceptions. I cannot get through to 911, since having Metro PCS I have not been able to use it in emergencies. But everything else is good! My second complaint is in dialing 611. I can never get help from an agent. Instead I get a small list of choices such as do I want to purchase something or pay my bill, where is the icon for contacting a live person? There is a lot of work to be done on their site before I find myself totally satisfied! I like the price, I like the phone except for the fact that it has no compass! But when I recommend to others they have extreme interest until I mention the minus points. It seems so easy to correct and then they can really soar!

Long story short been with the company since 2014. I had a replacement phone, fierce xl. The phone was bad from the jump. Wouldn't hold a charge. Had another phone sent to replace this one. Received a text my phone was ready. I went to the store. Took them 1 hr and a 1/2 to get me no internet service. They sent me to another store the next day. That store charged me $32.45. Stood there for 2 hrs while their security guard stood looking and laughing. Now if I was crazy I would have pulled out my concealed weapon and demanded this get fixed.
The lady finally got fed up and sent me home reassuring me my service should be back up within 45 m to 2 hrs. Brought the phone home and it shut on and off for about forever. It's been 4 days without a phone now. I have resulted in using a gov phone my mom had laying around. I paid Metro PCS all I had and now I'm just stuck. Can't go to a new company. Broke. Good luck scamming metro. I truly hope you get sued someday!!!

Metro PCS has the worst customer service from any phone service I've ever had and I have had service with Sprint Boost and Straight Talk. As it is supposed to be a prepaid phone I decided not to have services in December so I did not pay anything for December. Went today to pay to have services in January. They took my $30 and told me that I owed for December even though I had no services, and would have to pay an additional $33 to have services for January. Told them where they could stick their $30 and they would not receive another dime from me. So if you decide you do not want to have services for a month you will still have to pay $30 plus an additional $30 to use your phone which that is also a lie because it's technically 33 unless you use your debit card. If you go into the store it's $3 more so their "30 Unlimited No More" is also a lie. Couldn't even talk to Customer Service unless I pay $30. Just got recorded message.

Please do not use Xenia location. My utility bill never posted, after paying cash. The manager is a thief. You must write in a complaint to receive a response. A complaint was filed by phone with no way to confirm it being sent or reviewed. Please pay your bills online with a card. No way to trace cash.

Went in a Metro PCS store to buy a phone that is easier to use and easier to see. I am elderly, disabled and vision impaired. Told the reps at the counter I was interested in checking out the flip phone and the plan for $25 a month. They said no one sells flip phones anymore and there is lowest plan is $30. They deceived me into buying a smartphone for $80 and said if I was dissatisfied with it that I can return for refund within 7 days. They asked me to sign something that I could not read, which I refused. Then they rushed me out of the store. I took the phone home, charged it, turn it on and it would not stay powered up, it kept shutting off no matter how many time I tried.
I took it back and the same sales person said they would not refund it; she kept insisting that I did an upgrade, but according to the terms & conditions it was not an upgrade. I called customer service and they said this was not their department and it was up to the authorized dealer store. I am going to try and get a refund at a corporate Metro PCS store tomorrow. This stressful experience has made me realize I will have to find another cell carrier and another phone. It is so terrible that Metro PCS takes advantage of the elderly & disabled and that there is no one to protect us from con artists and thieves.

Metro PCS have cause relationship problems in my life and business problems. I never can understand their representatives. Most of foreign can't speak English and I tried repeatedly to pay my bill over the phone and they have my information wrong so they ban me from calling again until 24 hours later because I call 9 times trying to pay my bill. Come to find out that they was incorrect. I recommended Metro PCS to my girl and we got into a heated argument. My pops got into a temporary break up with his girlfriend because Metro PCS cut her phone off multiple times and she thought he was playing games. Metro PCS overcharge him several times and cut his phone off while he was handling his truck driving business across the country. Metro PCS is a headache. Avoid them like a plagued and drop them like a bad habit if you don't want relationship problems and employment problems. Bottomline!

Service is very poor. You call and you get a cheery person in the Philippines that you know is reading a script but the problem is not solved. You go into their dealers & they try to get you to buy another phone & buy more data. Calls drop, sometimes phone does not ring, connectivity issues. 911 calls only, dropped calls, phone does not always work. Can't send or receive pictures. Call Metro PCS & you get "Paul" in the Philippines, "It's a beautiful day today..." I care why? I am usually calling in the evening since I have gotten no results at their authorized dealers. I am leaving Metro PCS. The service is terrible.

Their website is awful. I pay my bill online, but I almost always have problems with their site. I am unable to log in, and it won't accept my credit card. I don't like the bloatware that is on my phone, both from Samsung and Metro PCS, but it seems that comes with the territory. I almost always have service, except when I take my husband to the hospital for treatment. I don't like using public wifi.

I lost my phone on a vacation. Got to Jacksonville Florida. Bought a phone from Metro PCS on Lem Turner and Dunns Avenue. Phone quality was not great. Bought the phone on the 24th. Decide to return the phone on the 26th, At 9 o'clock that morning they tell me I cannot return the phone because it's considered I upgrade even though I only had the phone for a day. A representative at the store did not tell me the return policy. If I had known that I would have not bought the phone. I feel that they ripped me off for $226. Had me drive across town to the corporate office only for them to tell me the same thing. Had the nerve to tell me just sell the phone if I did not like it. As soon as possible I will terminate Metro PCS service. They are a joke, a scam artist, and a rip off it in the receipt she said when I asked her what is this policy beware folks.

Today 12/23/16 went to a location to purchase a phone as a gift and received the worse customer service ever. She didn't explain any of the plan purchased, didn't say when the next payment was due, and to top things off she spoke very badly about other co-workers. Piss poor service. She was on her T-Mobile phone. Didn't say anything as to why I should chose their service. Milwaukee WI Silver Spring location. This is bad. I just brought a phone to have it switched over to Boost Mobile. Sad.

I have been a Metro PCS customer for almost 8 years now. For the most part it has be a fairly good service. I live in a semi rural area. About 50 miles from Sac, California. I am on the Metro PCS unlimited plan ($ 60.00 per month) Which means I get unlimited talk, text & web at 4g speed. Until T-Mobile took over. Metro told us the when T-Mobile took over that they would not be changing anything. That our service would improve. That was a lie. Since April 2016 our internet service has been slowly getting worst. It has been so slowly that it's been done that most customers have not noticed. Plus like one of the other reviews stated "Read the fine print ". To add to this Metro PCS' fine print states that if you are on their unlimited plan T-Mobile deprioritized during high data traffic times.
Now I am not one to complain but it's Christmas. I am one of those people does a lot of their shopping online. My service is so bad that all day it's either been 3 bars or 2g data. So I don't know if anybody is getting gift. And this is the way my service has been all month. But if I want to stop what I am doing & go to the MyMetro app & do their troubleshooting I then get 4g and even some bars for like ten minute. Metro customer should get the service they pay for.
Their clerks should be trained to know what they are doing. They should give their clerks some kind of test to make sure they know what they are doing. Their customer care service needs to be greatly improved. They seem to only say whatever needs to be said to get the customer off the phone as quickly as possible. And even though they say I are talking to a manager, how does anybody know if anyone does when you call a customer care line. We just take the clerk's word that it is a manager. So as for me & my family I will be Changing to T-Mobile. The rest is staying 28th Metro PCs. I am only doing this because T-Mobile will give me a antenna to improve my cell signal (with a $ 25 deposit). Since Metro was bought by T-Mobile everyone in the house should get better service then.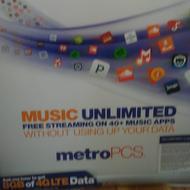 I've been a customer for 6 months. I got the family plan with two lines 6 GB & Unlimited Music, but my Pandora was eating all my data and with ten days left in the month, I would receive notice that my data is almost at its limit and I would receive slower services. I called customer services in August which their automated system took ten minutes to connect to a live person. Very frustrating! When I talked to a live person they gave me the run-around for 35 minutes about how I was on the wrong plan. But finally, they looked up my plan and confirmed that my plan comes with unlimited music which doesn't use your data. They had me try all these solutions that never worked. Each time I called back I got the same run-around and wasted 45 minutes before they addressed my data usage problem, only to tell me there's nothing wrong.
When they did issue me a ticket from their IT department it took a week before they texted me saying the problem was fixed and gave me 2 GB of data for my troubles. But, a week later I'm going through the same 45 minutes run-around again explaining that the problem is not fixed. Now, it's December and talking to a supervisor after the customary 45 minutes run-around, they said "we'll upgrade you to a new plan that is unlimited music" and will waive the extra $10 it will cost me for the first month. The new plan I found out later was only 3 GB of data. So, the upgrade was actually a downgrade from 6 GB to 3 GB but only $10 more. Now, it's December 19, and I call again about my data still being eaten by my Pandora which to 58 minutes of the run-around before another Ticket was issued on my problem and 2 GB of data added.
I believe Metro PCS is defrauding the customers by advertising unlimited music usage that won't use your data, but in reality, my data has been consumed by my music and they have not been able to fix the problem yet. Customer Service is very poor, the representative said they never made any case notes about my problem in my files which is why she had a hard time helping me sooner.

Changed from Verizon to Metro PCS this past Sat. 12/17/16, worst mistake ever. Phone & service worked fine Sat. night while I was home, came into work on Sunday, no service, could not even make or receive phone calls plus no internet, which I had already paid for. Online with Customer Service for approx. 5 hours, was hung up on 5 times, they kept telling me "two hours, we will have problem fixed." Well 12 hours later still no fix. You ask for a supervisor, they just hang up on you. No one in customer service can speak English worth a hoot, they are hateful & are not interested in helping you. Plus they are not even in the United States, but overseas. Verizon may be expensive, but by golly at least I have phone service that I paid for!!!

I went in to local store to buy new phone. They called it upgrading but bought the new phone. Paid for activation. Was in the store for 3 hours and 30 min and they couldn't active the phone. They couldn't give my money back or store credit. Left the store with broken new phone and no money. And customers care number give you the running around. The supervisor don't know anything. I still waiting to hear from them and the corporate number they have online doesn't work... Still waiting on answer.

I have been with Metro PCS since 2005. Needing to upgrade my phone yearly was bad enough. Then beginning this January they started slowing my internet access to complete interruption and little to no access from the fifteenth of the month until next payment date. This week I was without phone, text or Internet since Tuesday. I called Metro PCS in-between getting a signal and was disconnected twice, after having given them my information and they did not even try calling me back.
I went to the closest Metro PCS dealer near me, at St. Rx. 52 & U.S. Hey. 19 in HUDSON FL. 34667 and the clerk told me that there are power outages, no clue when it will be resolved and the only sure way around the problem is to upgrade my phone and service. I had my son look at the phone and he was able to fix the problem, by turning the wifi calling on. Why couldn't Metro PCS resolve the problem? I am disabled and could not get the help I needed, as a result of this lack of customer support both by customer support line, or a store location.

I am not a company. I'm a human being who is being mistreated by your company. This phone is the second phone in 4 days that I've had that does not work. They refuse to help me. I simply asked for the less expensive phone that I knew would work better. This phone freezes. The keyboard comes up in front of the lock screen and it plays all night long. I'm very unhappy. This phone does not work and because I don't have a lot of money they don't seem to care.
I've never had my phone service disconnected and have been a loyal customer for years. I can't understand why they won't help me with this phone that does not work. I don't know who to contact or who to talk to to get help. I'm willing to take the less expensive LG phone but they wouldn't give me the less expensive phone instead and actually told me because I have a standing account I'm stuck with a broken phone. I think it's wrong and the people are rude. Please tell me how I can get some help.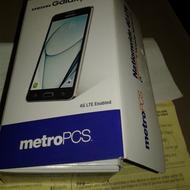 For ethical reasons I can't say what store I came from but I had a bad 1 year of nonservice for which I paid for because I don't have the luxury of buying phones but prior to PCS I was sold a refurbished phone but as new. I was upset when I left this store because I was bullied into tipping and it didn't make me too happy, they terrorised me because I didn't know how to set up a phone and thus far all cell phone companies have done that and the phone would not be set up is what I was afraid of but after a few blocks I was happy with phone from unsaid place but that was short-lived. I must say I couldn't leave that store fast enough, I went in to get my account number so I could go to Metro and trade the POS phone in and finally have peace.
The (s) Store and yet new employees and a rather hefty manager who was stuck in his chair was o.k. till he asked me what I needed and I said I need my account number so I can trade this POS phone in and finally not deal with the abuse of s.cares, oops sorry the store just popped out. Ok well the young man was behind me and the manager said, "You don't want to go to Metro PCS." They are horrible and I finally had what it took to say my peace. I said, "Man, I was here for a year and you people never cared." I looked around and said, "Where are all the employees" and the guy behind me said, "Fired" and I said, "Finally" and in a nutshell he refused my account number and was trying to make me walk in my condition to a store 5 miles away and I said, "I know you are capable of doing this and it's your responsibility."
He did not, I go to Metro PCS and the lady manager did what he refused to do and Sprint is relentless. The boy before giving me my account number said, "We really encourage people to stay, no bully." You bully people to stay and I said, "The only way I'd stay with you is if you took care of this past year," then he gave me my account number and the manager must have made notations cuz getting that account number was hard! So I was impressed with Metro PCS because the lady manager could have been a bully too but I got my phone with great service and I have no complaints but after leaving the mess I had to endure anything would have been heaven. Prison would have been heaven??? The salesmen, a kid did a fine job racking up a good commission for himself but I was free from Sprint and was operating out of happiness, he could have sold me anything and it would have been ok.
As it turns out this phone from Metro PCS is a Samsung Galaxy on5 a cheaper end phone but awesome quality and I only need it to last till April but Metro PCS has one of the best service plans and great service. I can talk anywhere and have all my homeland from Google play and music and Netflix and when I finally get my Samsung Galaxy s7 I was taking it to Metro PCS but guess what?! Sprint merged with Metro PCS and now I won't be able to. That company is a thorn in my side. I would as it stands recommend this place but go in with someone who knows phones if you don't. I have no complaints about the phone or 611 but Metro PCS has hammer jack as the business phone. It's only a vm and they won't call you back. But 611 is so awesome to me. If you are looking for a cheaper end phone for first timers or kids, this phone is dependable. I would recommend Metro PCS have at least 1 adult in store preferably a manager.
If Sprint had not merged I would take my unlocked phone to metro but not anymore as ethics matter and Sprint is not a great company. I still recommend this place as the phone service is sooo nice not to mention the operator agents who really care about their job but who knows now what kind of company they will be. I remember when Trader Joe's and Wild Oats merged while living in Nashville and things changed to the not so well. So Sprint I hope knows Metro PCS can help Sprint but Sprint can't do anything but makes Metro PCS bad. As of now I am staying and if Sprint makes changes then bye bye great service both phone wise and personality wise. When in doubt, walk away. Our gut is all we have so respect it and it won't steer you wrong. Thanks Metro and 611 for the phone service and I wish I could have left Sprint out of it.

A friend suggested I try MetroPCS because my TMOBILE contract is up in 3 weeks. I went into the store with a copy of my bill and my ID (like the website said). They told me that, in order to port my number, they need my PIN. I explained that there is no PIN on the account. The rep's supervisor told me that she needs the PIN created by TMOBILE. I explained that any number created by anyone other than myself would not, by definition, be a PIN (PERSONAL ID number)... it would be a security code. Additionally, I explained that there is no security code on my account. The supervisor looked at me as though I was speaking a foreign language.
While standing in the store, I called TMOBILE and let the supervisor from MetroPCS speak with a supervisor from TMOBILE. He explained that TMOBILE was asked by me not to create any security codes for the account. The supervisor from MetroPCS insisted that, without the security code, which they acknowledge does not exist, my number cannot be ported. Why would anyone with an IQ of at least 3 do business with people that stupid?
Metro PCS Company Profile
Company Name:

Metro PCS

Website:

https://www.metropcs.com/