Consumer Complaints and Reviews

We switched to T-Mobile last year and our overall experience has been horrible. Nothing positive so far! 1) Carrier Service. We experienced constant call drops and terrible connections in Orange, CA area (used AT&T/Cricket before and had never experienced anything like that in the same area). I called customer service multiple times and they escalated to Engineering most of the time. The tickets were closed every time without any responses. Later I checked in with them and they said it was a known issue that our area had bad coverage. What?
2) Rebate. This has been the biggest nightmare. We traded in 3 iPhones (2 iPhone 6 and 1 iPhone 5s) to get the iPhone 7 for free. 6 months passed by. There was no rebate showing up. I called customer service and they can't figure out why. Then I followed up multiple times. Every time, I was told a different reason for the rebate denial. The iPhone arrived late in the warehouse (I showed my shipping box receipt that helped stop that). Late they said we claimed a free phone in our account (Hmm... We had 4 lines so the store rep asked us to take advantage of that on top of the Free iPhone trade-in deal).
Then last time, a rep from the loyalty department said one of the phones did not turn off the "Find My iPhone" feature. The other two iPhones did not match the model number (IMEI). Seriously? 1) All the model numbers were entered by the store rep. 2) We were never aware we had to turn off "Find My iPhone". It has been 9+ months and there was still no credit yet. They have escalated to another department. I suspect they will continue kicking the can around. So frustrating.
3) JUMP Service. We were charged by the JUMP service without us knowing it. We had to cancel it manually. 4) MyT-Mobile Website. When we joined, the T-Mobile website was not functioning for more than 1 week. The store had trouble processing our rebates on the website. We had to keep trying for couple days until we registered our phones.
Not sure if T-Mobile has any internal process on on-boarding customers and basic steps in customer service. There was no follow up loop. There were at least two cases that the rep said he will follow up in a week and no call received from him. The operation seems to be a complete mess and there was no unified/consistent experience. I regret we have made the switch to T-Mobile and will try to get out of this as soon as I can.

I have been a very happy T-Mobile customer for over 10 years. I have two lines and buy all my equipment at T-Mobile. HOWEVER for the last year April 2016 to May 2017 my coverage is terrible in my home and at my gym one mile from my home. If I go to the gym 20 miles from my home in Garland great service. I intend to make a formal complaint every 3 days until they put up a new tower!

I left T-Mobile after years of service. My bill was almost always wrong and I was frequently spending hours on the phone with poor customer service reps who "sometimes" fixed only a portion of the inaccuracies. I also REPEATEDLY complained that I never received a paper bill to go over items one by one in order for them to adjust my account and make it accurate. (I did not always have access to the internet which was a normal response of theirs). I finally left and went to AT&T. I was shocked when my final bill came and it was hundreds over what it should have been. Once again, I insisted that they send a paper bill so I could dispute any inaccuracies.
During the first call about my final bill, we went circles again about my accurate long term address (I NEVER received paper bills that I asked for). I agreed to pay $100 because I knew I did have a balance, just not the amount they claimed. They also stated that until I received a bill, I should continue to make a payment of "something" even $10 in good faith. The next month I paid $50 (still disagreeing with the full amount and NO statement in the mail). That was in April. It is now May and I am getting daily calls from a collection agency for T-Mobile. I explained to them that T-Mobile said that I as long as I made periodic payments until we could straighten out the final amount that I was all set.
After receiving relentless calls from this collection agency, I keep trying to reach T-Mobile but continuously get a representative in the Philippines. When I ask to speak to a representative in the United States, I either get a combative response, hung up on, or circled back on hold to get back to a rep from the Philippines. I do not want to keep making "good faith" payments as they put it, to never get reimbursed for over payments and it is apparent that I will never get a paper bill so that I can accurately dispute the bogus amount they are billing me for. What are my options?

T-Mobile customer service reps will say anything to make a sale. When questioned on a program for over 1/2 hour, I was assured at the final cost to participate. Two years later, they claim the program never existed in that manner and I am stuck with hundreds of dollars in additional costs. Don't trust their reps. They will not be honest. Their job is to make a sale--no need for honesty.

The sales guy appeared to be very Intelligent about the service and products. But I have figured out most of what he says is bologna and pretty much lied to my boyfriend and me about everything. He talked us into switching phones that should have been a great upgrade. NOT!!!! I had an LG G5 and he had a iPhone 7s. We both now have Samsung Edge and it SUCKS!!!! Not only do the phones we have suck, the service goes out in the middle of Knoxville for absolutely no reason. We hated Sprint, but Sprint was so much better. And now this month, our bill has went up 50 bucks even after we cancelled one of the 4 lines we had. Nothing but issues since we have switched. So do I recommend T-Mobile, HELL NO.
How do I know I can trust these reviews about T-Mobile?
766,190 reviews on ConsumerAffairs are verified.
We require contact information to ensure our reviewers are real.
We use intelligent software that helps us maintain the integrity of reviews.
Our moderators read all reviews to verify quality and helpfulness.
For more information about reviews on ConsumerAffairs.com please visit our FAQ.

Order was placed on 11/24/2016. Switch 4 lines from AT&T to T-Mobile. Get $200 per line, got 2 iPhone 7's free with trade in of iPhone 6. One iPhone 7 Plus traded in iPhone 6S Plus $100 charge. One iPhone 7 Plus for trading in Samsung Galaxy 5 and $100.00 charge. It took 6 months to resolve some issues. Rebates of $200.00 per lines were initiated, approved and cancelled countless times. One Trade-in iPhone 6 was lost by T-Mobile. One person doesn't know what the other person is doing. Went thru at least 10 Supervisors without success. Totally disorganized and incompetent! Billing issues not resolved and not understandable!

Customer service and cell service is horrible. I changed from Verizon to T-Mobile for the unlimited data and for the wide coverage it was supposed to have. I live in a 24-story high rise in downtown Bellevue, WA and I'm on the 22nd floor. I had such horrible reception right from the start. They told me I should get a CellSpot which will act as my own tower. I installed it, and although it helped, I still had horrible reception.
After four months of calling, testing, and spending hours of my time with troubleshooting, they said the CellSpot may be bad. They shipped it to me. Not only did I get one, they accidentally sent me three! Now they expect me to bring them back to the store. I told them I'm not doing that as it was their mistake. Then they said the only thing they can do is to send me labels to print and adhere to the boxes. So I did that and when I asked when UPS will pick them up, they said they won't. I have to actually deliver them to the store for them. This is horrible customer service all the way around AND horrible cell coverage. If you live in a highrise DO NOT USE T-MOBILE.

I am a T-Mobile customer for at least 11 years and I always appreciate the customer service from T-Mobile. Unfortunately, I got a bad experience recently. I went to the T-Mobile store in San Antonio TX get a new phone and I specifically told the sales rep that I don't need the JUMP program. And as you can guess, it appeared on my bill the next month and they won't take it off. Then last November they had a promotion If I get a new Galaxy that I would get a FREE tablet. I asked him if I had to pay anything else. And she said no. The new Galaxy was to replace one of our old phones. Well when I got the bill I not only was charged for the tablet, then 75.00 a month on a tablet phone line, then I was changed for a 4th phone number for the new Galaxy!
It's been 7 months and I am still having to pay for that tablet and the line. The first few months when I called to get credits they said credits will start within a few months, after that time passed they started saying the promo never existed, I was never offered a free tablet!!! I had great phones and was happy with my old phone plans, once I decided to upgrade because I saw the free tablet promo it all went to **. They even took me off of my phone plan, I was on 80 a month and 10.00 for each additional. It went to 270.00 plus and all I wanted was 4 lines. When I signed the projected thing, she said "don't worry, this is before the promotions." It should have been 120.00 for 4 lines. I can't wait until I can pay for all of the devices and then leave T-Mobile once and for all. I even pay an extra 40 a month because I don't trust them and won't do auto pay. Go somewhere else, they can't be trusted and will switch plans and add items to your bill.

I am so annoyed with the additional fees that T-Mobile is charging me. So far this year the fees has been $480.00 of which T-Mobile has waive $180.00. This is the worst customer service I have experience in the 5 years I have been with this company. I don't understand how the attorney general is not investigating this company for gauging consumers with these excessive fees. I will no longer be recommending T-Mobile to my friends or my clients. This business practice being enforced by T-Mobile is deceptive and criminal. I will begin my process of looking for a new carrier for my children and myself. As a father of five children, I can't and will not do business with a company that is deceptive and overbilled their clients.

Hi everybody! I am a customer of T-Mobile for a long time. Last year (June 8th, 2016), I saw a BOGO (Buy One Get One free) of Samsung Galaxy S7 Edge on T-Mobile and I called the Customer Service to join. The Customer Service staff add my information and after everything is done, I just went to the T-Mobile Retail Store to get 2 phones (1 I must buy and 1 for free) and I must register 2 new number (for 2 year contract). Everything was done. No problem. But the problem is just happening this month. When I see my bill increasing 60 usd than usual. I contact T-Mobile and asking them. They answer me that "it was because the T-Mobile stopped the BOGO program!?!?" (WTF).
When I signed the contract, it means I get the BOGO program until I finish 2 years agreement. Last year, I insisted them for me to pay off the phone (and I continue to keep the program) but they refused, they just told me to continue for 2 years until the program finish. But now, they stopped the program and ask me to pay FULL MONEY for the phone. Are they correct? They do not have the right to stop the problem without letting me know, right? So, everybody who has the same problem like me, please pay attention about the ** promotion of T-Mobile. They are cheating people so much.
Also I have problem with my 2 Iphone 7 of T-Mobile when they give me the promotion of changing Iphone 6 to Iphone 7 for Free. Actually, it is not free (but very expensive). I chase in my brand new Iphone 6s with the cheap price of 260usd only. And I must pay the FULL PRICE of Iphone 7. I know I was cheated by T-Mobile but it was my faults because I didn't read carefully. It was a good lesson for me to know a big Lie of T-Mobile. They built up their company become big by lying people.

Sorely disappointed in customer service, once again. We are victims of the T-Mobile scam of adding random charges to our bill. Charges customer service cannot explain. After a 32 minute call the rep filed and told us they would contact us regarding the issue. Crickets. We were never contacted and no correction was made. This isn't the first time this has happened. We spend almost $300 a month and are happy to do it, we just don't like getting played. The practice of big companies not allowing customer service email is shifty. The reason companies employ this is so nothing they say is in writing. We need to push back on this practice as it is unethical.

You don't give the consumers the option to deny your upgrade crap. The software doesn't work. Your company is releasing it before you got the ** bugs out of it. Go back to school and get some more customer service skills. Get the fat CEOs off their butts and do your research.

My husband had been a T-Mobile customer for 3 years, paid a $400 deposit for service activation. Bought Galaxy 7 edge and paid off device in full, bought myself a iPhone 6s Plus cash in full. Over $1200 worth of merchandise. My husband tries to add my line to his account, that way we have 1 account... Well T-Mobile wants a $400 deposit. JUST TO ADD ONE LINE? That's insane!! Why do that when there was already initial deposit made, 2 phones were paid off. This is how T-Mobile treats loyal customers... Run away! We have our account numbers and switching to Sprint!! T-Mobile are a bunch of senseless crooks. Will give them out business again!

This is the worst company in the phone industry. I have been overcharged 3 times and they do not have good explanation for this. I recently got charged $ 400 over my regular bill. When I called them they told me that I made called India and did not have intentional calling plan where they charge $ 15 a month extra on the bill. The fact is that I had the plan added back in November 2016 and have calling to India for the last 6 months. I was told that someone removed the international calling and I was charged regular charges for India call.
The fact is that no one in my family or myself called for cancellation of the plan. They first told me that someone called and cancelled but I confronted them that tell me which number the call was made. They could not tell me. Then they told me that someone cancelled on the computer in my family but they could not give me a proof. Now they are telling me that someone canceled on their app using a cell phone but they cannot tell me that which number the international plan was cancelled. So I am getting charged $ 400 but they cannot prove that who and when and what device canceled the plan. I never canceled myself. Please help.

I have been with T-Mobile for 8+ years. In the beginning they kept the bill at the same amount for a long time. Now they are adding extra charges. They turned my 6 phones off and back on by mistake 2x and charges me a restoration fee of $22 per line. I was told by multiple reps and Loyalty Dept. that the charges were credit only to find they lied. I still see the charges on my bill.

These people are the most inept, immoral, crooked and uncaring people I've ever come across. They make promises and statements to make a sale, but their system is such that no one can confirm discussions and promises with previous employees. The whole company operates this way and it's only exacerbated by their disorganization and poor way they conduct business. From call to call, you can never get confirmation on promises made. It must be part of company policies to lie and do whatever is necessary for a sale and then maximize it by manipulation and bad business practices. It's uncanny how many times this has occurred to me. Once you give them your money, you are stuck, as they manipulate and play with you while there's nothing you can do.
I was lied to by an employee to make a sale. When I found out that I was lied to and went to a manager at the store I purchased the phone (paid cash - full price $600 for my Samsung Note 3). I wanted the Note 4, but they said it wasn't released yet. This was a lie, too! Within the first 2 weeks, I attempted to get this resolved, but they would only give me $250 credit for my phone. Further, the phone had issues and needed to be replaced. They could have easily replaced it with the Note 4, but said this was against policy.
Bottom line, these people are despicable crooks and once they have your money they will cheat you, manipulate you and your contract and laugh at you. Just read the reviews here that echo the same things I'm saying. It would have been very easy to resolve my issue and without cost to them. These people are absolute crooks and no friends of the community.

In November of 2016 I called T-Mobile to add an additional line to my account, the rep offered a Black Friday deal that would allow me to add two lines instead of one. The deal was, there would be no monthly fee for the added lines and the equipment was to be free, the rep said with the new plan it would lower my monthly payments with the already 5 lines that I had and it would actually be cheaper than what I was paying for the five lines. We're all supposed to have unlimited data and insurance. The rep also advised me and my sister (we were on a 3way call) that we would see a charge for all the things she promised to be free BUT we would also see a credit which would cancel out the charge. I was indeed charged for everything that was supposed to be free and never saw a credit, not only that, my monthly bill increased by nearly $200!!!
I called them when I received the first high bill (in December) and they said I would need to wait one full billing cycle for the deal to kick in and for the credits to apply, so I paid the over $400 bill under the guise that once the credits from the deal were applied I would be refunded back in the form of credits to my account. February came and still no credits!! March came still no credits!! My account was put on hold in March because it was so messed up. The manager couldn't even change anything to fix it, in total, my account was put on hold twice for investigation... Now when I speak to the rep, they have no knowledge of this Black Friday deal I'm talking about, they say it doesn't exist and my monthly bill is correct! They've suspended my services, not just my services but my 70 year old mother, my 68 year old father, my sister and my niece that's a senior in HS... None of us have a means of communication right now.
I've talked to several managers and two of them saw the problem and agreed to fix it and call me back in a couple of weeks to make sure it was fixed, I asked them both to leave very detailed notes in the account so that other reps would be able to see it. Of course, none of the reps see notes regarding the conversation I had with these managers. They say in fact, the managers wrote that they fixed my account and my monthly bill is correct. I asked for the call to be listened to since they're monitored and I was told no, what's the point on recording the calls if you can't pull them back up??!! This sounds like a scam to me because they know in the end, they will win by attacking your credit if you don't pay.
Something needs to be done, I've seen several stories on here similar to mine just within the last couple of months. We need to start a class action suit ASAP!! T-Mobile used to be awesome when they were trying to make sure customers wouldn't leave them when they didn't have iPhones, now that they do have iPhones, I've watched their customer service decline tremendously.

I am a T-Mobile customer since August 2016 with 9 lines account. Unfortunately, I got a bad experience recently. I signed up in August after iPhone 7 was out but you have to wait 30 days to get it, so the sales rep offered me a Jump plan so I can get the new phone when it is available, so after 7 months I started to have issues with my phone so I called T-Mobile and the truth came out. You would not believe the lies and the bad treatment I had from the store and the T-Mobile rep on the phone. 1st issue the Jump plan we got for $12 per month for each of the 9 lines will not kick in before 12 months so we can't upgrade or change a phone as the sales rep promised.
So, I called T-Mobile. The rep on the phone agreed that I should change my phone with no payment. He was nice. Then I requested to change one more phone. Again the rep on the phone was nice and told me he can't do the same for the second phone but if I pay $135.00 I can change the second phone. It was nice of him to do so I agreed to pay 135 and change the 2 phones. I asked him if I had to pay anything else and he said, "No."
So I went to the T-Mobile store in Granada Hills Ca. to get a new 2 phones and I told the sales rep about the T-Mobile phone call and everything should be in the account note. The sales rep at the store told me that I should pay my bill before we do that so I paid $1200.00 to bring my bill current. Then I paid $135.00 to change the second phone, but that was not enough. I had to pay $266.00 per phone. According to the sales rep in the store any device over $600.00 I have to pay down payment on it. All that was not explained to me by T-Mobile rep so I feel I getting ripped off by the T-Mobile, so I changed my mind at the store. But, "NO, you can't because you signed a contract 5 minutes ago."
So, I had to take the new phone and keep my old phone, the one is not working and pay $1601.00 in the store and I did not solve my phone issues. I called T-Mobile back, I found out my JUMP plan is a lie and the sales rep lie to me when we signed up 8 months ago. I am so disappointed from T-Mobile customer service and the sales rep at that store. This is totally a scam. No one that I called in T-Mobile could really help me. The way that sales rep selling the product is totally unacceptable.

T-Mobile has started to upset me. The service is not good. I'm in Los Angeles. Constantly get dropped calls and no service inside buildings. I only switched because of the tax time switcher offer, 100 bucks for 2 lines and 150 rebate for each line. I send those rebates in and waited a long time and they denied my rebate. That's so shady to me. Now here we are 2 weeks later and it hasn't even been mailed. A good business doesn't do this kind of stuff to its customers. If they would have followed through I wouldn't have wrote a bad review, but the system they have in place is clearly not good enough, for Service or rebates.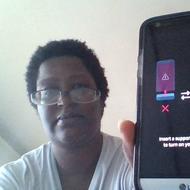 On March 11, 2017, I went to the T-Mobile at 290 E. 5th Street, Suite 7383, Long Beach, CA. I upgraded my phone from a Samsung to LG G5. I was charged $20 for an upgrade support charge. I was charged $20 for a T-Mobile representative to help me upgrade my phone. I'm on the Jump plan and I qualified for a free upgrade.
Thirty-eight days later on April 19, 2017, my screen froze up with message on a black screen. It read "A supported Module to turn on your phone". I've attached a copy of the screen. I went back to the T-Mobile Store on E. 5th Street and turned in my phone. The T-Mobile rep. ** tried to fix my phone but the screen was frozen. She ordered me a replacement phone due to the warranty. I asked if my phone would be new. Briana said yes. I received my phone the next day on April 20, 2017. The T-Mobile representative ** advised that my phone wasn't new, it was refurbished. Because my phone was under warranty I had to pay $5 to ship to me. Five days later, April 25, 2017, my refurbished cell phone screen froze up again with the same message on my original LG G5.
I spoke with T-Mobile representative, ** and informed her that I had the same issue with my original phone that I turned in five days ago. She informed me the only recourse available was to order me another phone. It would be refurbished. Daysha called customer service, we were transferred to tech support and spoke with Justin. He tried to fix my phone and checked to see if there were any issues. Justin advised they would order me another phone. It would be a refurbished LG G5 but from a different batch.
On April 26, 2017, I go to the store and pick my phone. The T-Mobile representative advised I'm unable to pick up my phone. The tech support T-Mobile representative, ** who put my order in did it wrong. He ordered the phone but didn't complete the second part of the order, authorizing the release of my phone at pickup. They can't release the phone to me. The rep goes and speaks to the manager and says the only option I had was to cancel the order and order another phone. I should get it in 1-2 days. One word unbelievable and unacceptable.
I called customer service and was advised that I still had a $178 left to pay on my phone. It was 50% paid for. I could get another phone. They would waive the $100. I would only have $78 to pay. They will add that onto my next bill which is $124. I would have to pay a total of $202. On top of that depending on the phone model, I would have to start all over again and pay for a new phone which can cost between $400-$650. I have to keep coming out my pocket to pay off a phone that is clearly defective and a new phone. It's either that or go back to the store, cancel my phone order (even though my refurbished phone is still at the store) and have another one shipped to me. You didn't leave me with a lot of options.
After what I've been through with this LG G5 phone, the original one lasted 38 days. The second refurbished phone lasted 5 days and now my third phone I can't even get access to. Why am I paying the balance of my original LG G5 phone for a substandard product and substandard resolution? Tomorrow, 4/26 I'm going the T-Mobile office and cancel my cell phone and reorder another one.

I called in tonight to get some assistance with a past due bill, I've been a T-Mobile customer for about 5 years I think and before that I was on a multiple line account with T-Mobile. Spent a lot of money with T-Mobile over the years. Tonight when I called a customer service rep told me that she couldn't verify my password, after she had placed me on several "brief" holds I asked for a Supervisor, I never got a Supervisor instead I got put on hold until I hung up and called right back. This customer service rep also had trouble verifying my account again I asked for a Supervisor, I noticed that both women reps didn't immediately assist me with getting to a Supervisor both had their own reasonable for delaying my request and both exhibited a noticeable change in phone etiquette. The second rep I think she identified herself as "Keta" continued to try to resolve my issue after I had already asked for a Supervisor.
When I questioned why I the customer wasn't being directed to a supervisor my call was put abruptly put on hold mid sentence. The Supervisor if it was a Supervisor got on the line and proceeded to try and resolve my issue. What I noticed is how long it took me to get connected to a Supervisor and that when I voiced my concerns of customer service quality they were silently responded to. When I the customer request further assistance I should be able to get just that not attitude because a customer requesting a Supervisor may make the rep look inefficient, had you been efficient there would have been no need for further assistance. The customer service is a big part of whether or not T-Mobile keeps customers, there's a competitor's customer service rep reading this right now plotting to get T-Mobile customers to give them a chance to be their carrier.

So, in November of 2016 my husband and I started an account with T-Mobile. My husband got a Galaxy S7 and I got a Galaxy J7. Everything was fine until in February of 2017 my J7 started having weird technical issues. It forced a reboot at which point I lost all of my contacts, pictures, settings, etc. I wasn't able to connect to the internet. It was glitching.
So, I called the T-Mobile help line and spoke to a sales associate. He said that there was a supervisor who could help me and transferred me over. I spoke to a woman with a heavy accent who sounded like she was older. This woman told me that due to a promotion that they were having I could get an S7 in place of my J7 but pay the same price. I was skeptical. I asked this woman multiple times if she was sure that my bill would be the same and she said yes. My husband heard this entire conversation on speaker and encouraged me to take the deal because the S7 is a better phone and getting it at the price of a J7 was a steal. So, I accepted the offer.
At this time I asked the woman if she would be sending a return package so that I could send in the J7. She told me that that would not be necessary. I asked the woman specifically if she would be sending packaging to send the J7 back and she said no that wouldn't be necessary. I should have known that something was off and in retrospect I should have asked for the woman's name and employee number... But at that moment it really didn't cross my mind.
Flash forward to my next bill. My bill increased by $30. I was paying for all 3 phones. I called T-mobile and explained the situation to them. They said that there was no record of the phone call I had or who I had it with. So of course, I'm pissed. I told them that I have no reason to make this up. I told them that my husband heard the entire conversation and can confirm what I was saying. They told me that the notes on my contact with them ended with the customer service representative. I asked them for his name because he could tell them who he connected me to. They said that they can't give out employee names. I asked them to listen to the conversation since all of their calls are recorded. They said they couldn't do that either. I told them that I wanted to end my service.
Eventually I was connected to another "supervisor." She told me that if I ended my service I would end up spending a lump sum of about $1,300 to pay off the phones and my last bill... That ridiculous, I can't afford that. So, she told me that I would not have to pay for the J7 anymore. That my bill would just be for the 2 S7's at regular price. I asked her if she wanted me to send the J7 in. The phone itself is in fine condition besides the tech. errors. She said that that would not be necessary. I asked her if she was sure because that's the same thing I was told before and she said yes. I asked her for her name and ID number and she gave it to me. She told me that she would be opening an "investigation into," the issue.
I called multiple times for updates into the case and nothing ever came of it. It seemed like people either thought I was making it up or didn't care much because I couldn't PROVE that I wasn't. So I gave up and settled into paying my $189.95 per month bill. Flash forward to today. I received a text message saying that my next bill would be $399.89! I called T-mobile and asked why? They told me because I had to pay the balance for the rest of the J7. This person had basically the same story. There's no proof that anyone offered you this deal, blah blah blah...
So here's my thing. If I had not talked to anyone about this deal A. How did I get the phone? There is no record of me calling and just ordering a new phone... So how? B. Why has there been so many fluctuations in my bill in such a short period of time? Shouldn't that be a clear indication that people having been trying to fix something? C. Why won't they listen to the calls and why is there such a gap in the documentation about my calls? So now my bill has increased yet again. The woman I talked to took the lump sum off of my bill and instead I will be paying for the J7 monthly until it is paid off and I am stuck with a company that I hate. I should have stuck with Sprint.

I was initially told at a T-Mobile store when I wanted to add two additional lines to my account I could get a fourth line for free included in the unlimited plan for $140/mo. I asked at the time could this fourth line be used for a mobile hotspot with unlimited usage and was told yes! This was in Sept 2016! Come to find out this was a boldface lie and my bill was $100 more than expected!! Called in to T-Mobile so called customer service line and was told no that doesn't work for a hotspot but you can use that as a tablet line for unlimited data as well, which also turns out to be another lie!!!
After several calls from then until now the end of April 2017 this issue has still not been resolved with empty promises of credits to my account which have never been received!!! To anyone thinking of going with T-Mobile in the future do not believe a word they say about their unlimited plans and what they promise!!! THE ABSOLUTE WORST CUSTOMER SERVICE EXPERIENCE I HAVE EVER HAD!!! Horrible customer service.

I just switched 4 lines to T-Mobile. They had a promotions for free iPhone 7 if you buy a new phone from T-Mobile, activated new line and transfer line to T-Mobile, they were then supposed to send you a prepaid Mastercard. Well in theory it was a good offer and I fell for it, but after I bought two new iPhone 7 Plus from T-Mobile and transferred lines, as required I then submitted the request but they have denied both the requests. On their web page it claims that those lines already had used rebate which is false. I tried calling customer service 3 times today, they have no clear answer, as a matter of fact they are clueless.
They are suggesting that I go back to T-Mobile retail store but T-Mobile store told me they cannot do anything, all promotions are submitted online. I am now stuck with T-Mobile as it is more than 30 days. Please do not fall for this scam, there is no free iPhone 7. T-Mobile is using this to lure unsuspecting customers to sign up with the service and then deny it. I hope new customers who are planing of switching should read this and make sure they give you credit right when you are signing up.

I am a T-Mobile customer for at least 13 year and I always appreciate the customer service from T-Mobile. Unfortunately, I got a bad experience recently. I went to the T-Mobile store in Douglaston, NY in March to get a new phone and I specifically told the sales rep that I dont need the JUMP program. And as you can guess, it appeared on my bill the next month. The sales rep also told me that they were having a promotion for the T-Mmobile One customer; I only had to pay the tax, I would get a FREE tablet. I asked him if I had to pay anything else. And he said no. As I work for the NYC, I also asked if I continued getting my employee discount and he said yes.
When the bill comes, I called 611. They removed the JUMP program, they told me no more NYC employee discount due to the plan is a promotion and I have to pay 20 dollars a month for 24 months for the tablet line, while I never asked for open up a line. I could either cancel that line or pay the tablet, so this is not FREE at all. I feel like I am a fool listening to a liar that never explain what I have to pay. I am so disappointed to the customer service at that store and now I could either cancel that line and pay for the tablet, or keep that for 2 years. No return is allowed, this is totally a scam. No one that I called in T-Mobile could really help me. The way that sales rep selling the product is totally unacceptable.

Paid $150 for a new Samsung phone for my teenager in August '16. In December, the phone stopped going online. In January, I had to pay more to have the phone replaced (Why???) AND they didn't tell me they were replacing with a refurbished phone, not a new phone. Within a month, the refurbished Samsung is not working (high pitched squealing sounds like out-of-space). So after umpteen phone calls, T-Mobile wants to replace it again with another "refurbished" phone. JUNK! They sell junk! My son asks, "what's the point" because he knows he is going to get another phone that does not work. $150 down the toilet. And T-mobile had the nerve to blame Samsung. Sure, Samsung is junk, but you made the contract with them and I bought the phone from YOU, T-MOBILE!
On top of that, my iPhone gets only 4G cell service no matter where I am in the network. Every technician has given me a different story: "the iPhone 5 is no longer supported by their technology," "T-Mobile will send someone out to fix the tower," but months later still the data does not work. My usage shows that I have no data. Switching ASAP to Sprint.

On Feb 17th I purchased a Samsung ON5 phone, the sales rep# ** told me that this phone was for FREE, but I had to pay $72.00 down payment + $ 48.00 for the kit. She said that it was going to be credited in the next 3 monthly bills (40.00 x month). I called last month and they said that it was going to be taken care this month, it wasn't. So I went to the store and one of the managers said that people make mistakes, that I should have gone back last month and that there is nothing they can do. That is what I call STEALING money from consumers.
Then I got charged 217.88 last March for a regular bill of 140.00. When I called they could not give me a straight answer other than it was going to be taken care the following month. Well, guest what? It is not, when you call the 800 number they tell you to go to the store and then when you go there they wash their hands and said that they can't do anything. That is one way to give consumers a really BAD service. ABSOLUTELY THE WORST EXPERIENCE EVER!!!

Horrible coverage while traveling with T-Mobile, so we ended our contract. Even though we ended after the required two years, T-Mobile charged us $700 where it should have cost no administrative fee. READ THEIR FINE PRINT CAREFULLY -- when they say no contract, they still impose very high fees to end a relationship with them. We are with Verizon now -- better coverage while traveling, very responsive customer service. Overall we are glad to be away from T-Mobile -- it was worth the illegitimate charge of $700 not to have to deal with them anymore.

I purchased the LG G4 almost 2 years ago. Within a year it malfunctioned. It would not reboot completely, it was stuck on the initial startup up screen. So I lost a lot of recent data due to this and had no choice to take the phone back to the store & replace it with the same but new phone. Here I am about 8 months later, SAME exact thing happened. Come to find out this "issue" is now called the "bootloop defect" & LG is now being sued for not recognizing & recalling this make & model. I obviously do not want this same model but under warranty T-Mobile cannot issue me any other phone but the LG G4 unless I pay out of pocket. T-Mobile has done nothing to help with this extreme inconvenience to their customers.
I spent over an hour speaking to various agents and supervisors with nothing but a runaround & a "there's nothing we can do for you". Really?? A billion dollar company cannot do anything for me?? They continue to sell & replace these phones with the same defective model with no offer of a free upgrade for this not once but 2nd inconvenience. Now here I am 3 days, no phone, no nothing. Instead of offering an overnight shipment to receive the phone faster I'm just stuck without a phone because T-Mobile a billion dollar company can't do anything for me... Horrible company. They should be aware of this Lawsuit against LG & realize that this is a very huge issue & adjust their so called policy on taking care of their customers.

Spoke with customer loyalty. Had 2 bad phones. They are replacing with another phone that will blow up. Customer service could care less about their customers. AT&T is bad but T-Mobile is the worst!!!
Company Name:

T-Mobile

Website:

https://wm6.walmart.com/Walmart-Family-Mobile