Consumer Complaints and Reviews

I started my service with Family Mobile in April 2017 and I have the plan that is 49.99 a month with 10 gb high speed internet. Which was used up in the first week of April so customer service say. No way possible did that happen. Well then I went the rest of the month of April without high speed internet. Now we are in May 2017 and I just paid my bill on the 1st. It is now the 6th of the month and I do not have any internet service at all. Says I have used my high speed internet service up again. Dang. That is a quick month 6 whole days in the month now. Times sure is flying by these days. I have called customer service both months and they have assured me that there are only 6 days in a month now. I can assure Family Mobile that they will never get any more money from me.
In all my years I have never been so upset with a phone service. I am on a set income and all they want to do is ask me for more money. But I will not ever give them another dime. Sometimes I can't even make phone calls or anything from my phone. Thanks to this Family Mobile service. I will be posting this review in all places possible so that no one will get screwed over like I'm being done.

I have been with Walmart family mobile prepaid for almost over a year, in the beginning the cell towers was with T-Mobile. Now as of yesterday (when my phone was disconnected) that I would have to contact TracFone to get my services back on. Now keep in mind I PAID my monthly services on the due date which was April 23. As of yesterday I had to call customer service at least 3 times each of the 2 days.
1. My services wasn't allowing pic text to international (which I purchased the value pack to cover MONTHLY). 2. My data was received but in 3 days the customer service rep says you're out of data. It worked for about 2 hours after I spoke to the customer service, now day 3 it's doing it again. I will be searching for a new cellphone carrier, when asked a question the customer service reps are suppose to be knowledgeable of their product that they are working for but not this cellphone carrier. Their response to a question is "I DON'T KNOW BUT LET ME CHECK MY SYSTEM AND GIVE ME A MOMENT."

Customer since 2014. My Walmart Family Mobile set up to send bill to my email address, which they did for awhile and then stopped. Never been late with a payment. Last month again did NOT send bill to email, did not send payment and cell phone was suspended. Paid bill after calling, then this month charged $9.00 extra for the then reactivation/taxes. Feel as though WFM ripped me off, Have requested AGAIN to send bill to email. However, getting fed up.

Family Mobile is the entire worse phone company that I could imagine. I've had it for 2 years. I have had good times in the beginning and then all of a sudden I started to have to call the customer service. The customer service representatives do not speak English and most of them have such a thick accent that I am not able to understand them and apparently they are not understandable to understand me because of the fact that I've called in several times in the last month and asked for specific things to happen and they did it. I was given false information on how much my bill was. I paid that amount and the next day my phone got turned off and was told I owed another hundred and $9. Unfortunately I did not have the hundred and $9 and still when I went without my phone for an entire day. I'm a life insurance agent and I need my phone on at all times.
I called in and spoke to someone and the only thing that they could say was, "Sometimes we accidentally give out false information." I was not compensated in any way. My phone service has been horrible for the last month. I'm a single parent with 5 kids so switching companies and coming up with all this extra money to get a new phone service is not in the stars for me but I just got off the phone with another customer representative who I actually added more data to my phone for $25 more a month to try to get more data on my phone because apparently I don't have enough. Still not able to use my data. Call then asked about it. They put it on the wrong phone number. Does that make sense to anyone now but if the person understood me and I understood them it would be different. This is ridiculous and I'm going to go as high as I possibly can to find out who I can speak to to get some compensation.

About a year ago I switched carriers to Family Mobile, thinking that it was a better service and cheaper. At first I loved Family Mobile. Every time I called with a concern customer service would help no problem. Also I loved the fact that when it came time to pay your bill that you could make a partial payment of $1 and get an extension on your bill. But here recently they decided to change things without not a single notice. I called to get an extension cause my bill falls on when I have paid all my bills and waiting on my check. I called to get an extension and I was told that they could not do it anymore and that my phone would be shut off if I could not pay my bill.
Now, like most people know I don't have a house phone and my daughter has medical problems and if I need my to call anyone I have my cell phone. But now I have to wait a week before I could pay my bill and when I called and spoke to customer service they acted like they couldn't help me. I asked to speak to a supervisor and she was the most rude, unsympathetic, unprofessional human being I spoke to. She basically didn't care if my phone was turned off and when I asked if there was anything she can do to help me she basically smarted off and told me "No, but you can pay your bill." In the meantime I will be looking to go elsewhere. They could of got five stars from me but not anymore. They could of helped me but they chose not to. I know they think that this so called change is good for their customers but it's not and they are going to lose a lot of them because of this.
How do I know I can trust these reviews about T-Mobile?
763,773 reviews on ConsumerAffairs are verified.
We require contact information to ensure our reviewers are real.
We use intelligent software that helps us maintain the integrity of reviews.
Our moderators read all reviews to verify quality and helpfulness.
For more information about reviews on ConsumerAffairs.com please visit our FAQ.

I have been with Family Mobile for 3 years now. I was ok with them but then I started noticing my bill has been changing and changing and changing different amounts each month. It's technically suppose to be roughly $60 a month but no, I have noticed in the last 3 years it's been 60, 80, 98, one time 55 and then back to 88 to 112. What in the hell you guys are a paid month by month basis company not a damn minute phone so why is my bill ALWAYS different???
Just this month it's 112.35. I called customers services and spoke with them they said to email those people so I did and they emailed me back giving me a whole bunch of excuses for why my bill is that high. Ummm no "Excuse me. Our plan has not changed" and when our data refreshes its gone in a matter of 2 days. We're not on the phone that much. We clears out our running apps still doesn't help. I HATE THIS company and now you guess they have a new awesome thing going hmmm which cancels out a bridge pay. You can't do that anymore coming to find out today etc. So the 50 I just paid to bring my bill down my phone will get shut off anyways??? Yepppp. This is just GREAT!!! So now I'm out of $50 just for NY phone to be shut off anyways. This is just GREAT.

I'm so fed up with Walmart Family Mobile. I have been waiting for 4 days now for them to unlock my phone, I can't use it unless I'm using wifi but that doesn't even work. I am epileptic and it has all my medical stuff on it and every time I call they tell me I have to wait 24hrs for an email and I haven't gotten one. And they keep saying I have to wait 14 days which is **. I shouldn't have to wait or keep going around in a circle with these people, I would never refer this company to anyone.

I was told on the 4-7-2017 I would be able to get an extension on my account. I was informed by Justin to call on or before my due date and they would extend it to Tuesday only 2 days late. So today my bill is due I called to get it extended and Joe the supervisor informed me that I would not be able to get an extension because their policy just changed and that there was nothing they could do for me.

Porting over from Family Mobile sucks, I will never go back. Porting over to T-Mobile is giving me a headache. The reps with FM needs a lot of training, no matter who I talked to they all messed up, didn't know the info. I talked to a lot of them too, that's not good. 1, or 2 bad reps ok I understand, but all of them no, no, no, I really want to report it but we all need work. My son device my not be unlock into 3 days. **? Really? When I talked to that rep yesterday her slow behind tells me we don't need it to be unlock when we told her so many times, "YES IT DOES!" Then we're stuck with temp numbers for 24 hrs., **? So if y'all see any 850 numbers it's us, but really got me pissed off is this unlock crap, cause now he has no phone to talk on into. It gets unlocked which may take 3 days. Pissed!
We need our phones, so never go to FM, unless you're planning to stay there, the device unlock request process sucks! Still haven't sent the steps to unlock the device! Family Mobile sucks! The stuff I really wanna say though. Why does it takes 24 hrs. to send instructions on how to unlock the device? Family Mobile really giving me a sour taste. I got to wait 24 hrs. for them to send it then 3 to 14 days for it to be unlocked. ** kinda bs is this? So my son got to go without a phone? Never will I ever do this again, I feel like going to Metro, even if it's a part of T-Mobile.
ALL THIS IS ON MY FACEBOOK, I WANT THEM TO KNOW HOW BAD THIS COMPANY IS, I WORK AS A REP SO TRUST WORD WILL GET OUT. The supervisor had a sharp mouth just like rep, no personality at all, don't give a **, just as long as they get off the phone. Lied and said she don't have a supervisor into I told her I work at a call center! Supervisor was no help, didn't care, dry, and wouldn't give me the info on the rep, which I do know you can give either first and last initials or rep ID for customer only when requested supervisor Alex ** sucks! Will y'all do something about your workers? No. Every rep I had was not good, and normally I let stuff go cause I'm a rep but no. This experience sucked! Then the port system, man if y'all don't work on that you think it's cool to make people wait that long to leave you knowing they need devices?

I been with Family Mobile for about 3 months and so far the experience sucks **. Can't make calls from a lot of places including places in the middle of some of our biggest businesses, a lot of problems with data, dropped calls and about a month ago my SMS notification won't play when receiving a message, I've sent messages telling people I'm on my way over and an hour later they will receive my message. I have had my new phone for about 8 months and had Verizon for about 5-6 of those months and never ever had a problem.
I switch to family mobile because I see what seems to be a helluva deal including unlimited talk, text and data but after 10 gbs of data it slows down. All for 54.19 tax included, well my bill is always due on the 4th of each month and I always paid it with no problems... But when I got to Walmart a little before 12 they couldn't do nothing with registers for 20 mins, so when they got up and running I paid the bill and didn't have no service. Good thing for a receipt and a reference number cause I told them I didn't have one, and they said they don't see no payment, until I said I do have a receipt with the reference number.
They seemed to have found it in a quick hurry then, now here I sit 4 days later and my data speeds dropped so slow that I can't connect to Chromecast so I called them and like always no understanding. Wtf. They're saying because they don't speak English and I don't speak THAT so I ask for a supervisor and don't speak any clearer. They said I overused 10 gbs of data but on the 17th it will start back up. This is some ** Walmart. You guys are scandalous and single moms can't afford your scams. All the money you make but You just want more, I feel like I'm being punished for using my internet I pay for. But I'm not getting what I pay for cause my usage says 6.3 but he had an answer for everything. Training for these scandalous phone companies is simple "JUST TELL THE CUSTOMER WHAT SOUNDS GOOD AND TAKE THEIR MONEY... NOT MINE!!!" I'm going back to verizon.

No stars!!! Only gave them one because it says I have to. FAMILY MOBILE IS A JOKE!! The service is horrible. Customer service is horrible. I would never ever recommend this to anyone. The service half works. I barely get any of my calls to come in and every time you call to talk to someone it's the same crap over and over. Worse phone service period.

Upon purchasing service at the local Walmart I was told service was available in my zip code. I kept the service for a year despite very poor coverage. I paid my bill on or before the due date 100%. The last month I stopped being able to utilize the service from my home. I waited about two weeks to allow time for possible work to towers. I went to Walmart and was told the service for my area was poor to non existent. They connected me to customer service. Customer service was rude, not helpful and refused to discontinue my service until the end of the billing period. I requested a supervisor and was hung up on. This happened on speaker phone in the store. Walmart said they were unable to help me. I have tried again and customer service referred me to their website. There's nowhere on the website that I can find to email them.
I continue to receive bills and threats for service I did not receive. I then had to purchase another phone and another service adding to my expense. It is a false assumption to think that because Walmart sells the service and proudly advertises their name on it, that they can assist customers with the service. I do not recommend T-Mobile or Walmart service due to poor character and lack of good customer service coupled with poor product.

I don't know about all you guys posting here, but I'm SICK of so called US companies who greedily take my USA money but are sending jobs that should be ours to other countries to be manned by incompetent idiots!!! I tried to call customer service for Walmart Friends and Family, couldn't understand a dang thing she said. When I asked for a US rep, they told me there is none!!! Their website is just as bad, can't even change my billing address! I see Walmart advertising that they are sooo concerned with patriotism and local neighborhoods, SUCH BS!!! Get a clue WALMART!!! We earn our money here in the US, we like to know people here have the jobs, not to mention, they are more competent!!!

This service is TERRIBLE!!! I have drop calls all the time. Today I called to get an extension to pay my bill and they said as of March 31st they no longer give extensions. My thing is "as valued customers", you couldn't send out courtesy text letting your customers know that this has changed? You send out text every month and sometimes twice a month reminding everyone when their bill is due. But then they say the good news is we have no more late fees. That's my business if i decide to pay my bill late. I wasn't worried about a late fee. This the only reason I stayed with Family Mobile because of their extensions but I will be leaving and switching to AT&T. They might be a little more expensive but at least they have better service. Do not get with Family Mobile!!!

I paid my March payment on the 4th like I do every month early for like 5 years and for some reason their system was down when I paid it but they took it out of my bank account within two minutes of me swiping my card. A couple of days later I get a text saying my bill was still due so I called to find out why and they said they can't find my payment so I asked them what do I need to do. They said fax the receipt over so I did and called them to make sure they got it and they said they did. It should post in a couple days. So when I get another text saying my phones are going to be shut off so I called again and I was told by a manager that they didn't get my fax and to refax it. We were out of state so I told them I would fax it when I got back and I did. It's been almost a month and I'm still fighting them to find my payment. They won't even give me a credit for this month. I tried calling Wal-Mart corporate but they wouldn't help me. Bad service.

WALMART should be ashamed of themselves as should TMobile. Family Mobile in my experience is incapable of activating a phone line - which completely defeats the purpose. I have spent hours of my time trying to get 3 different phones activated. I have been told all kinds of different excuses, exchanged devices, exchanged sim cards and had Walmart staff try to help me. I'm told, "It's fine, it's fine." Wait 20 minutes, wait 2 hours, wait 24 hours, wait 48 hours. This has been going on for 2 weeks. There is a lack of training and technical support and ability.
I have never had a phone company that is unable to activate the phone to begin with. It's a whole new level of incompetence. The experience has been very frustrating and a waste of time and money. Cheap service is NOT worth it if you have no service at all. And NO Family Mobile is NOT willing to make it right. I'm stuck with the bill of service that I've never had because they have sim cards that don't work and staff that isn't trained. But what are we going to do as a consumer? Family Mobile isn't here. Walmart isn't Family Mobile (even though the name is "Walmart Family Mobile") so they aren't liable either. Pretty perfect set up when no one is responsible and there is no accountability for bad business. Lesson learned.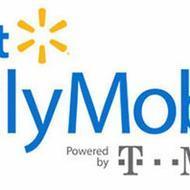 NO STARS. People should not even consider buying a family mobile from walmart. It's powered by T-Mobile (powered only). Walmart phones have are family mobile plans. Your current nano sims won't even work in the phone. Don't buy any phones from walmart that says Family Mobile. They won't unlock the phone at all, you have go somewhere and have it unlocked. I am overly pissed off, overly I can't stress enough.

Had the service since like April 2016. Well I renewed/made payment on my account like end Feb/March 1st, payment due on 5th or something like ok... then a few days later, they "Walmart" say the 4th of March 2017. I ended my service with them, which I did due to the fact my service was dropping all the time and the phone would make calls on its own etc... no help with customer service on any of that... Mind you already made payment for full month and only used the service for a few days. Now I get a bill for a "final month" full amount. 35.51. So I call them. They claim they can not hear me. So I call them back, they call me while I am calling them - their automated service???
Finally I get someone that does not speak good English! Alma or something says "THEY ARE NOT A PREPAID SERVICE" and I still owe from Feb 28th to March 4th. She will fix it and call me back? They can't fix it with you on the phone and tell you the amount... I don't understand if this is not a prepaid service then why did I have to pay a prepaid amount to get on the billing cycle? In the 1st place and nothing I see says what I owed was to the end of any month... I always thought since they set the date to the 20th that that was the end of cycle? Also, they have since I stopped service with them, canceled my online account so that only leaves me with phone contact with them and they hard to understand English! SO WORD OF WARNING - just because you pay them, it's not over it seems.

Hello everyone. No help from Walmart Family Mobile customer relations. I have used their services for 3 different lines going on 4 years. I purchased a "web pack" before family mobile decided to change the name to "extra pack". The "web pack" was to only access the web. One day I noticed the 3 phone lines wasn't able to access the web, I just thought at the time we must have used all of the data really fast so I called Family Mobile to have all 3 lines on "unlimited plan". That way we didn't have to purchase a web pack.
Well yesterday I called Family Mobile and a representative informed me about what plan I have and out of nowhere he also said I had $55.66 on a "extra pack". I asked what was a "extra pack" and he informed me it once was "web pack" policy has changed and now it is called extra pack just for downloading and international calls. I informed him I didn't know anyone outside the USA to make international calls and my household does not download. I also informed him the reason I changes all 3 lines to unlimited is because I thought we used all the data, when really policy changed before I can use the remaining of my web pack to "extra pack" international calls and downloads only. I asked to be credited my $55.66 since they never informed me and also I bought the "web pack" before policy changed.
I contacted customer relations and 4 different people emailed me with the same bs. The Extra pack is non refundable... I told them I purchased the web pack never extra pack and they changed policy before I had the chance to use it. So much bs. I contacted Walmart Corporate since I bought it from them and they took an incident number and emailed Family Mobile. I am to call back in 48 hrs... If things are not resolved Walmart Corporate would handle it. Needless to say Family Mobile customer relations did not do any good emailing and waste of time. Please contact Walmart Corporate 1800WALMART. They are better help.

I was a customer with Walmart Family Mobile for years and I just ended service on the February 20th and my next bill was due on March 5th. I left them because they was changing some of the service and raising my bill. It to due with the data what I always had to add extra money for anyways, because it was not part of the plan for data to be included, you always to add extra money to have data. They are saying I owe for a full month when I have paid the bill every month. They also claim that the bill was always one month behind (which no company does that). I still would not own them a full month even if that was the case. When talking to customer service they always remind to watch your language even you are not using profanity. When you ask to talk to a supervisor they'll not let you.
The customer service is one of the worst I've ever dealt with in my life and I very highly recommend that you never use this cell phone provider ever because is so hard to get out of the agreement that is a no contract. They're not very honest when they tried to get an extra month out of you when you've ended your service. Also customer service does not have a number that you press. When you've already cancelled your service they try to get you to stay with them by reinstating your plan. They need to be taken out of business if they cannot respect and honor their customers and listen to their customers. They demand respect the whole time you're talking to them but they don't have to give you respect. In return they treat you like you're stupid. If I could I would give them 0 Stars. I am now with a new provider and the bill is much lower. But they say I still owe them a full month payment which is not right.

So I purchased the 10 gb plan. My month is up. Never hit my limit. Pay my bill for next month and the very next morning it says I am over my limit at only 1 gig. So I call and ask why I am throttled when I just started a new month. I was informed even though I just paid and started new month my data was 2 weeks behind, so I just paid full price for 10 gigs of data but will only have it after the first half of the month is gone. Utter and absolute garbage. When you pay for your new month limits should be reset with the billing cycle, not another different date for data. I will be going back to mobile as soon as this rip off of a month is gone. Pay for 10 gigs but stay throttled for the first half of the cycle. Would suggest anyone stay away from Wal-Mart mobile. It is a scam and you have to deal with an Indian call center who can't speak English and offers zero help.

December 10, 2016, we purchased a phone from Walmart for our ten year old son. We paid $50 plus dollars and paid the activation fee. Our total was $92.00 or something close to that. The phone worked good for about the two weeks and it quit working. We then tried to resolve the matter with Family Mobile thinking they could resolve our concerns by offering to replace the phone or give us a credit to purchase a new phone. By this time the fifteen days were over and Walmart wouldn't accept the phone back and could offer no other solutions except to contact Family Mobile which we had already done. The main problem is no matter how hard you try you can't understand most of the representatives. They told us to master reset the phone which we had already done but in doing so another customer's email address showed up and wouldn't allow us to enter in our information.
Needless to say we had a refurbished phone. We were told to contact the manufacturer which made no sense because they just make and sell the phone. They don't troubleshoot the phones. We were told to go to the internet and search how to properly master reset a phone by a supervisor because they couldn't provide the steps. So we just asked them to cancel and we would take the loss. Today 3/8/17, we get a bill for $46.78 and we cancelled over thirty days ago. When we call the representative stated we owe the money for a phone that only worked two weeks. I asked him to look into the system and checked the usage. I might as well asked him to jump off a bridge. He gave us the instructions to send a dispute into customer relations to creditrequest@familymobile.com which we had already done on 2/5/17.
The dispute was supposed to have been resolved in 5 days. When I pointed this out to the representative he said that he would send a dispute and I should send another. "Can I get paid for doing your job?" He then said I will need to call back on 3/17/17 for the outcome. Wait What!!! So I am against a brick wall and must again follow the representative's advice. The other thing is you can never speak with a supervisor or manager. Now we can only sit back and hope that this matter will be resolved within the five days.
We will never use Family Mobile ever again. We will not suggest it to our friends or family. We have since gotten a new phone which works like a charm but it's not with family mobile. Family mobile is by far the worst cellphone company there is!!! Save yourself time, money and a major headache by not selecting them!!! If I could only go back in time and make a better decision I would have save over a $150.00. T-Mobile and Walmart should be ashamed for promoting this line of phones. I have been trying to research their corporate department to send a letter to them and I have yet to find anything. I will be sending a letter to the Better Business Bureau if I can find out what state their corporate office is in.

We were looking for a new phone for our daughter and a Walmart employee recommended the Family Mobile as a "Pay-as-You-Go" plan because they were very affordable. The bill was more than I was originally paying with Net10 ($15 vs. $42+/monthly). So her phone finally died and we were not able to use my old phone with the Family Mobile plan so we changed it to AT&T. I tried to cancel the Walmart Family Mobile via website but when I tried to log in the account had been cancelled already. So I figured I would get a partial bill from 12/17/2016 until 1/4/2017. When we received the final bill, it was for the total amount. So I called into customer service, talked with a fellow and he said that I would receive an adjusted bill.
I just received the replacement invoice and it was for the same amount. When I called in this morning, the rep said... "We regret to inform you..." I was like, "Why didn't you mail that "Regret" letter to me instead of a collection letter." I was quite pissed at this point so I hung up on the girl. I immediately called back and asked for a supervisor. I had to go through the whole "confirm your account" thing and waited on hold for about 15 minutes (I'm sure they do this to encourage you to hang up). Then Sam, the supervisor, got on the line. I explained the whole thing again and he said, "it's your responsibility to close the account." I was like, "how could I do that when you already closed it for me?"
He credited me the partial charges and I was going to write a check and mail it off but he said, that "we do not accept check for payment." You can make one on the phone for an additional $5.00 or go to the store and they will charge you an additional $0.88 to make the payment in the store. Of course you can always make a payment online... Oh! But wait, you canceled my account online so I cannot make a payment there. Now I have to take time out of my day, AGAIN, and go to Walmart to pay the final payment.
In short, Walmart Family Mobile is not worth your time. Thanks again AT&T for wonderful customer service. We'll stick with you or go back to Net10. Never again will I use Walmart Family Mobile and I will never recommend them to anyone either. I am not one to write reviews like this but they are probably the worst Mobile provider and I can see why they have one star review. It's a wonder they do not have a negative star review. I wish they were allowed.

I am now on my second month of having service with Walmart Family Mobile. So far I could not be happier with the service. I am absolutely flabbergasted at the reviews people have left on here. You know what? Pay your bill on time. Like other responsible people do. If you can't afford your phone, cancel the service. It just shows how every problem anybody has in this world nowadays is somebody else's fault not their own. Accept responsibility for your issues. My favorite review is the guy on here who was complaining about the big evil taking over the government Walmart! LOL! Dude, if you thought it was such an evil company why did you sign up for service with them? I assume you're not a rocket scientist? I say we start up a petition not against Walmart like you want to but against people like you and make you go back and get more than a third grade education.
The more reviews I read on here the more I realize how much these people have such a sense of entitlement coming to them for some reason or another. Well you don't. And if you don't pay your bill they're going to cut your phone service off. It's not that confusing. And yes when you call it might be someone from India or something like that but just don't have a bad attitude and it'll go a lot better I guarantee it. Because I'm sure when that phone hangs up they're thinking just the same about you as you are about them.

Only uses 10% of T-Mobile's network and this can be seen when a WFM phone and a T-Mobile phone are right next to each other. The WFM phone always has a weaker signal, and even when I pop the WFM SIM card into the T-Mobile Phone (both phones are factory unlocked) the phone picks up a weaker signal from WFM than it did T-Mobile! My fiance eventually got tired of this and tried to port her number over with me on T-Mobile to take advantage of their $150 tax time deal, and WFM is locking her number down and refusing to port it, this is confirmed when I contacted T-Mobile and they said the port request was rejected. Her account is in good standing and running #BAL# showed that she currently owes no balance. Now because of WFM she might not be able to get the promo from T-Mobile.

I had three phones. One I canceled and they never canceled. They charge you a month in advance whether you use the service or not. I had to pay an extra month for a phone I did not use. Two of my phones had cracked screens because they are sooo cheap. I had one of the sim card quit working. Again I had to pay for a phone not in use. They have 5 charges on each line if you miss the payment date by even a single day. The reps are from India and are hard to understand. They lie about their fees. Even when you ask directly if there will be fees they say "no". So read your contract with a fine toothed comb. They are rude disrespectful and unhelpful. RUNNN.

I requested the 39$ plan. They charged me 5 months close to 60. Called almost daily. Finally 2 weeks ago a foreigner was customer service in foreign country said they can't do anything about bill and there is no number to call. Walmart can't help you either. I wrote several times but never got refunded. In fact I was told thru emails I never contacted them and I had 5 months in a row but you can't talk with anyone. Can't believe Walmart would even sell such crap.

I really find it interesting that there are so many recent bad reviews for WFM especially because I work for a company that vsourcing their work to pay someone in Pakistan one American dollar for a whole days work but they are also unavailable 50% of the time and the only thing you can get help from is a damn automated system. At least my employer is open 24 hours a day so you can always talk to a like person. Pretty sure every cell phone company besides WFM has a 24 hour line. Then on top of cutting all of those corners WFM is a ** scam. Whoever is running the place is a crook. I have never had amazing experience using WFM internet. I like to live stream but I can't successfully do it because the speed is awfully slow. Today is February 19 and I paid my last bill on 2/17, TWO DAYS ago. My internet is acting even slower than normal which is beyond frustrating so I call their 1800 number and I can't even get a live person on the phone.
My online account says I went over my usage which I didn't in 2 ** days and also why don't you offer unlimited??? Your plans suck. You're overpriced. Your internet speed sucks. Who goes over their data usage in 2 days? Ripping people off WFM. Then the automated system says I have to wait until my next billing cycle to get more data??? Are you kidding? A month without internet? I might as well throw this phone in the garbage. Honestly I am nervous about canceling with WFM because of all of the very recent horror stories that I've read. I'll be damned if I pay for a service I'm not getting. Outsourced ** agents better realize that when I want to cancel I better not see a damn bill. I'm sure another review about my cancellation will follow. To be continued.

My issue stems from their suspended line policies. Now for the record the first 2 years of my service I paid $15 a WEEK, overpaying by like about $10 a month and eventually having a bill that says, "you owe nothing". Now I had some financial setbacks and changed jobs forcing me to end my practice of overpaying every month. First time my bill is late they partially suspend it, I'm like ok, whatever (this happens a couple my times). Flash forward a few of years and I lost my job due to a car wreck and I'm playing bill catch up for the last 5 months. Now every month I'm a week or two late paying my phone bill and every month they suspend my account (the very next day of bill due) and don't turn it back on unto I pay it.
I get that I should pay my bill on time and that nobody owes me anything or has to help me, but if you charge me a monthly rate and suspend it for 2 weeks every month then why should I pay for a full month if I only use half. I know I should pay it on time, but that is not right to charge for services denied. Why not prorate me or charge a fee, but wait they do charge me a fee to cut it back on after I couldn't use it for 2 weeks. After I pay the bill I have about 2 weeks of use before the next bill is due and I'm taking out loans and small part-time work to get by while trying to prioritize my bills by need.
This needs to change. I know I should be better at paying my bills and I'm trying, but they should act better too and stop preying on poor people. That last sentence makes me seem like one of those people who blames everyone else, but they showed their hand when they started cutting my phone off the very next day instead of 3 to 4 days later like they use to, which didn't start until I called them asking if they could give me one more day because I was expecting a employment call that was my lifeline I needed and explained my current situation that led to the last couple late payments. The very next month they started suspending it the next day after payment is due.

I was with AT&T for over 10 Years. The bill every month would change and so I was always stuck calling customer service to have it fixed. Finally, I was over it. The bill kept going higher and higher and changing! I have been with Family Mobile for a year. I just added my 2 children. For 3 lines with unlimited talk and text it is $75!! Plus tax (of Course). But the main reason for the review is because my identity was stolen and I was unable to pay my monthly bill. I had NO ACCESS to my funds until new Credit Cards were mailed to me (which was 7-10 BUSINESS DAYS!). Family Mobile extended my service for almost two weeks until I was able to pay. They did not hassle me and actually "Wished me the best and hoped everything worked out and that some things are out of our control." I would recommend them to anyone
Walmart Family Mobile Company Profile
Company Name:

T-Mobile

Website:

https://wm6.walmart.com/Walmart-Family-Mobile