Best Moving Companies in Fort Lauderdale, FL


Written by
Moving to a new city can be overwhelming. One of the most important things you'll have to decide is how you're going to move all of your things. We put together a list of the best movers in Fort Lauderdale and a guide to everything you need to know about moving companies.
Why trust ConsumerAffairs?
Our recommendations are based on what reviewers say.
4,315,640 reviews on ConsumerAffairs are verified.
We require contact information to ensure our reviewers are real.
We use intelligent software that helps us maintain the integrity of reviews.
Our moderators read all reviews to verify quality and helpfulness.
Top 15 Fort Lauderdale Movers

Read 2,401 Reviews

Long-distance moves and storage. Includes packing and assembly/disassembly in quote. Charges between $1,550 and $3,100 for a three-bedroom move from Chicago to Houston. Has Colonial Cubes moving container option.

Get a Quote

Call Center Open

(800) 338-9092

Read 557 Reviews

Offers long-distance moving and corporate relocation services. Packing services and storage available. Serves the continental U.S. Charges between $2,500 and $5,000 for a two-bedroom move from Philadelphia to Kansas City.

Get a Quote

Call Center Open

(916) 836-1166

Read 2,360 Reviews

Offers long-distance, military, commercial and corporate moving services. No extra charges for last-minute moves. Requires a significant deposit to reserve a move. Cross-country moves typically cost from $2,000 to $5,000.

Read 219 Reviews

Operates as a moving carrier, not a brokerage. Vets and trains employees. Based in South Florida. Offers local, long-distance and international moves. Service available in five languages. No pricing information on website.

Chat with a ConsumerAffairs decision guide

Live agent

Read 238 Reviews

Specializes in long-distance moves. Charges around $2,500 for a cross-country move. Full packing and unpacking services. Short- and long-term storage options available. Provides a dedicated moving coordinator. Military discounts.

Get a Quote

Call Center Open

(561) 569-2378

Read 262 Reviews

Coordinates relocations across the U.S. and around the world. Offers commercial, residential, military and government moving, packing and storage. Interstate moves range from $3,000 to $6,000.

Chat with a ConsumerAffairs decision guide

Live agent
Read Author Review

Specializes in high-rise moves. Experienced with getting large items up to top floor units. Offers packing services. Performs professional cleaning and home staging services.

Chat with a ConsumerAffairs decision guide

Live agent
Read Author Review

Provides 24-hour truck tracking. Trains drivers to transport fine art, electronics and medical equipment. Based in Fort Lauderdale.

Chat with a ConsumerAffairs decision guide

Live agent
Read Author Review

Offers local and long-distance moving services along with packing services and supplies. Delivery windows range from one to five days. Uses 26-foot box trucks instead of tractor-trailers. Deposits are 100% refundable.

Chat with a ConsumerAffairs decision guide

Live agent
Read Author Review

Charges for local moves based on an hourly rate and variables such as elevator availability, traffic conditions and community restrictions. Provides in-home estimates and packing and unpacking services.

Chat with a ConsumerAffairs decision guide

Live agent
Read Author Review

Charges $750 for moves within a 20-mile radius. Gives quotes via phone, email and webchat. Offers flat rates based on your destination and how many items you need moved. Performs commercial, auto and office moving services.

Chat with a ConsumerAffairs decision guide

Live agent
Read Author Review

Provides rough estimates over the phone and more detailed flat-rate, in-home estimates. Removes and installs fixtures and appliances. Sells moving supplies with free delivery on orders of $100 or more.

Chat with a ConsumerAffairs decision guide

Live agent
Read Author Review

Uses a unique packing technique to make sure none of your furniture is scratched or damaged in the move. Does long-distance moves, corporate relocation, specialty item shipping, automobile transfer, storage and office moves.

Chat with a ConsumerAffairs decision guide

Live agent
Read Author Review

Offers local moving, long-distance moving, packing and storage services. Provides a 5% homeowner discount for those who own their property and a 10% discount for seniors and military members.

Chat with a ConsumerAffairs decision guide

Live agent

Read 414 Reviews

Offers nationwide and in-state moving services for residential and commercial customers. Packing and auto transport available. Works with different moving companies to guarantee the easiest and most affordable move possible.

Out Of Business

Chat with a ConsumerAffairs decision guide

Live agent

People move to Fort Lauderdale for a variety of reasons. The city has a vibrant art scene, unbeatable weather, gorgeous water views, luxury real estate, good schools and a bustling downtown financial district. No matter why you're moving to or from Fort Lauderdale, professional movers make the process simple and convenient.
Fort Lauderdale moving costs
Your moving cost mostly depends on what type of mover you need and the services you require. Local moves are generally cheaper, but it's always best to see how each company prices a move — whether it's by the distance, weight or number of workers required. Some other possible factors include:
Packing services
Furniture disassembly and reassembly
Charges for moving specialty items
Boxes and moving supplies
Labor
Moving insurance
Elevator or stair fees
Express delivery
Tipping
Not only are summers in Fort Lauderdale hectic and hot, but you can also expect to pay higher prices during this time. If you have the luxury of being flexible with your moving date, consider moving during the slow season, which is usually October through February. You may still have some competition from snowbirds, but moving rates are generally lower this time of year.
How much does it cost to move in Fort Lauderdale?
Expect to spend between $700 and $1,600 for a local move in Fort Lauderdale. The average rate for local movers is anywhere between $100 and $200 an hour, depending on the services you need.
If you are moving to a high-rise apartment like those in Sunrise Harbor or Icon Las Olas, you generally pay a fee for movers to manage flights of stairs. You may also pay a convenience fee if the road to your home or apartment is too small for moving trucks to get through. If there is an overly long distance between where the moving truck can park and where the boxes need to be delivered, Fort Lauderdale movers may charge a "long carry" fee.
As you search for the best moving companies in Fort Lauderdale, ask each mover about their fees upfront. If you know you're moving to an area with a lot of stairs or complicated parking situation, let the movers know this upfront to avoid confusion and misunderstandings on moving day.
Long-distance moving cost to Fort Lauderdale, FL
The average cost of a long-distance move is $4,300. Many things impact the cost of moving long-distance, such as:
The distance of the move
The overall weight
When you're moving
Whether you need storage
Understanding the mover's pricing method helps you put together a realistic moving budget and avoid any surprises. Generally speaking, the farther you're moving, the more it's going to cost — especially if you're moving internationally. We've put a few examples together to give you an idea of how much it typically costs to move to or from Fort Lauderdale.
| Destination | Distance from Fort Lauderdale | Average cost |
| --- | --- | --- |
| Atlanta | 650 miles | $4,000 - $5,550 |
| New York City | 1,250 miles | $5,200 - $7,300 |
| Las Vegas | 2,500 miles | $6,900 - $9,800 |
Moving services in Fort Lauderdale
There is much more to moving into a new home than transporting your belongings. Most moving companies in Fort Lauderdale offer a variety of specialty services to help make your move less stressful. Some of these moving services include:
Providing moving supplies: Many Fort Lauderdale movers offer tape, packing paper, markers, paper pads, bubble wrap and stretch wrap. You can also request specialty boxes for moving artwork and mirrors and cardboard inserts to keep dishes and kitchen supplies organized. The more organized you are during the packing stage, the easier it is to unload and unpack when you get to your new home.
Packing services: For some families, the idea of packing every single thing they own into boxes is overwhelming. Many companies offer comprehensive packing services to make the moving process easier. Businesses usually charge by the hour for these services.
Specialty moves: If you have oversized furniture, valuable art, a piano or other bulky or fragile items, consider working with a moving company that specializes in transporting these objects. Likewise, if you're moving your business, look for a company with expertise in corporate moves.
Choosing a moving company in Fort Lauderdale, FL
When looking for a Fort Lauderdale mover, it helps to understand precisely what you need. If you're moving long-distance, work with a company that specializes in long-distance moves. If you have valuables that need to be specially packed, consider companies that have experience with this type of specialty moving.
If you have the luxury of a flexible moving deadline, take time to carefully research companies to find one that specializes in your specific type of move. Even if you are short on time, it's vital to ask the right questions, do some research and shop around to find the right Fort Lauderdale mover for you.
Fort Lauderdale regulations for moving companies
Intrastate moving companies in Florida must follow strict rules and regulations to protect consumers. Requirements for all Fort Lauderdale movers are:
Before you choose an interstate moving company, check with the Federal Motor Carrier Safety Administration and the U.S. Department of Transportation to ensure it has all proper permits and licenses.
Thanks for subscribing.
You have successfully subscribed to our newsletter! Enjoy reading our tips and recommendations.
Fort Lauderdale moving company information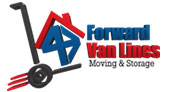 Forward Van Lines gives written estimates based on the duration of your move, the distance to your new home, fuel and travel charges, the distance from the truck to the entrance and the number of movers needed. It offers free storage time with any long-distance move, professional packing solutions and furniture protection at no charge.
Address: 990 NW 11th Ave., Fort Lauderdale, FL 33311
Phone: (954) 271-4674
Hours: M - F: 8:30am - 6pm; Sat: 11am - 4pm
Website: forwardvanlines.com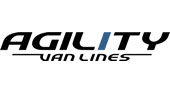 Agility Van Lines is licensed and insured, and it does not use third-party movers. Its staff is trained to haul your belongings safely, and they are qualified to handle standard household items. Agility's standard prices cover one flight of stairs and a carry distance of 75 feet from where the movers' truck can park to the front door of the house.
Address: 1500 W. Cypress Creek Road, Ste. 504, Fort Lauderdale, FL 33309
Phone: (866) 928-0932
Hours: M - F: 9am - 5pm; Sat: 10am - 3pm
Website: agilityvanlines.com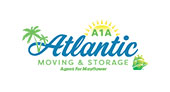 A1A Atlantic Moving and Storage offers packing services at three different levels. It offers a "You Pack Everything" package, a "We Pack Some" package and a "We Pack All" package, giving you the freedom to pack as much or as little as you want for your move. You can buy moving boxes, paper and packing tape from its website. The company offers free, no-obligation estimates. It also codes items for residential and commercial moves and provides climate-controlled storage.
Address: 2549 W. Broward Blvd., Fort Lauderdale, FL 33312
Phone: (954) 581-1711
Hours: M - F: 8am - 5pm
Website: a1aatlantic.com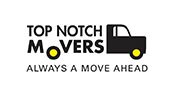 Top-Notch Movers specializes in fine art and piano moving. It offers free estimates, flexible pricing options, flexible payment options and expert teams for packing, loading and hauling. The company provides custom quotes with no surprises.
Address: 3430 NW 16th St., Fort Lauderdale, FL 33311
Phone: (954) 256-8111
Hours: M - F: 9am - 6pm; Sun: 9am - 6pm
Website: topnotchmoversinc.com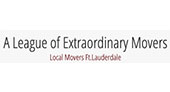 A League of Extraordinary Movers has extensive experience moving large objects into high-rise condos. The company offers pre-move consultations, free wardrobe service, self-storage options, air-ride cargo trucks and professional packing services.
Address: 1641 SW 52nd Ave., Fort Lauderdale, FL 33317
Phone: (954) 566-1270
Hours: M - Sun: 8am - 10pm
Website: worldsbestmovers.com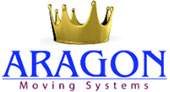 Aragon Movers specializes in move-in or move-out cleaning services. It offers equipment and furniture relocation services, a climate-controlled storage facility, free estimates and punctual pickup and delivery times. The company is available for local and long-distance moves. Its Fort Lauderdale movers are experts in moving specialty items, including precious family heirlooms, automobiles, safes and pianos.
Address: 2357 Stirling Road, Fort Lauderdale, FL 33312
Phone: (877) 921-5678
Hours: M - F: 9am - 6pm; Sat: 10am - 2pm
Website: aragonmovers.com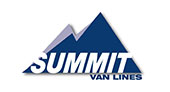 Summit Van Lines employs commercial relocation specialists who assist with planning, inventory, furniture disassembly, furniture reassembly and reconnecting computers. If you are moving fine art, Summit assigns you a personal art advisor who plans and coordinates every aspect of your upcoming move.
Address: 80 NW 10th Ave., Fort Lauderdale, FL 33311
Phone: (866) 467-8664
Hours: M - Sat: 8am - 6pm
Website: summitvanlines.com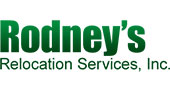 Rodney's Relocation Service Inc. moves households of all sizes, ranging from single-family homes to large luxury homes. Customers pay $115 per hour for two movers and a truck and $125 per hour for three movers and a truck. If you need storage, you can keep your items on the vehicles in the company's gated facility. The monthly storage charge is $450.
Address: 2001 NW Seventh Place, Fort Lauderdale, FL 33311
Phone: (954) 721-7555
Hours: M - Sun: 7:30am - 9:30pm
Website: rodneysrelocationservice.com
Comparing
×
You're signed up
We'll start sending you the news you need delivered straight to you. We value your privacy. Unsubscribe easily.