Find the Best Home Security Systems in Pittsburgh, PA

Top 12 Pittsburgh Home Alarm Companies

Accredited Partner

Protect Your Home
Read 1,616 Reviews

Offers monitored home security packages priced at $27.99 to $58.99/month. Installation costs $99 with 24- to 36-month contracts. Equipment includes sensors, smart locks and camera surveillance. Includes six-month refund policy.

Get a Quote

Call Now Toll Free

(844) 265-4882

Accredited Partner

Vivint Smart Home
Read 17,443 Reviews

Security and surveillance with professional monitoring plus smart home automation. Requires professional installation. System costs vary based on the equipment you select. $0 activation fee.

Get a Quote

Call Now Toll Free

(833) 830-7970

Accredited Partner

Link Interactive
Read 2,028 Reviews

100% cellular home alarm systems with professional monitoring. Plans cost $30.99 to $44.99 per month. Contract terms are one to three years. Requires DIY installation. Offers takeover program and a 30-day money-back guarantee.

Get a Quote

Call Now Toll Free

(855) 830-3776

Accredited Partner

Brinks Home Security™
Read 4,106 Reviews

Partners with Nest Secure and Smart Security to offer professionally monitored security systems. Works on cellular and Wi-Fi connections. Optional installation services. 30-day trial period and two-year limited warranty.

AT&T Digital Life Pittsburgh
Read Author Review

Equipment and start-up costs begin at $549.99. Charges $39.99 a month for monitoring. Provides professional installation of security systems. Offers a digital app for security control.

Global Access Control Systems
Read Author Review

Carries products from brands like Galaxy, Brivo, S2, Avigilon, Eagle Eye and Paxton. Provides mobile and remote access to security systems. More than 30 years of experience.

Listen Hear Home Entertainment and Automation
Read Author Review

Allows you to access your home security system via smart devices. Offers custom system designs and installation. Trains all customers on new devices after installation.

Red Spark Technology
Read Author Review

Offers home automation systems with smart door locks and smart thermostats. Charges no monthly fees. Provides residential and business security services.

Reliable Security Systems
Read Author Review

Offers remote access to your security system with Alarm.com interactive mobile services that work on any smart device. Charges lower monthly fees when you purchase equipment.

Security Services of America
Read Author Review

Provides discounts for referrals, switching from another security company and autopay. Monitoring starts at $24.95 a month. Works with you and your budget.

Sonitrol
Read Author Review

Provides the ability to login from any wireless device to operate your security system. Offers a performance warranty of at least $10,000. Monitors all systems 24/7.

Protect America
Read 2,642 Reviews
Out Of Business

Monitored plans start at $19.99/month plus a one-time $19.95 activation fee. Systems require DIY installation and 36-month contract. Available equipment includes Z-Wave hubs, smart locks, glass-break sensors and wireless cameras.

Pittsburgh's crime rate is one of the highest in the country. Residents have a 1-in-25 chance of experiencing a property or violent crime, according to NeighborhoodScout. The city's violent crime rate is almost double the national average, and murder rates are nearly four times higher than the rest of the country.
Crime is particularly high in Carrick and the South Side Flats areas. However, it can happen anywhere — even in safer neighborhoods like Regent Square. Because the Pittsburgh Bureau of Police only solves about 10% of the nearly 4,600 burglaries every year, it's essential to be proactive by installing a home security system with motion detectors and 24/7 video surveillance.
Pittsburgh vs. U.S. crime rates (per 1,000 residents)
| | Violent crime | Property crime | Total crime |
| --- | --- | --- | --- |
| Pittsburgh | 6.9 | 32.4 | 39.3 |
| Pennsylvania | 3.1 | 16.5 | 19.6 |
| U.S. | 3.9 | 23.6 | 27.6 |
How to pick a home security system in Pittsburgh, PA
When choosing a home security system, think about the features most important to you. Do you want total smart home integration? Medical alert functions for an elderly resident? Easy installation with minimal cost for a rental or apartment? While researching, also look into available technology, such as specific home automation products or HD cameras with full color.
The next step is deciding your desired level of protection. Standard features of home security systems include a control panel, alarms and sensors that protect doors and windows. For extended protection, you can add more sensors and video camera surveillance.
Next, go through the same steps as you would with any significant purchase:
Read online reviews
Get recommendations from friends and family
Request multiple quotes
Once you have selected a few companies, compare their accreditation and certification. See if the companies employ staff who are Certified Alarm Security Technicians (CAST), Electronic Security Networking Technicians (ESNT) or have a Master Smart Technology Systems (STSma) certification from the Electronics Technicians Association International.
How much is a security system in Pittsburgh, PA?
On average, the start-up price for home security systems ranges from $450 to $800. Monthly monitoring typically costs from $15 to $40. The cost of a home security system depends on:
Renting or buying your equipment: Whether you rent or purchase your equipment upfront dramatically affects the price. Buying equipment costs anywhere from $100 to more than $500.
Installation costs: Depending on whether you choose a wired or wireless security system, you may need it professionally installed. If it is wired into your electrical system, it requires a professional. You can install many wireless systems yourself, which saves money.
Type of system: There are two types, monitored or unmonitored. Keep in mind that not all security systems include 24/7 monitoring from trained professionals. An unmonitored system only alerts the owner, and it's up to them to respond. If you want your alarm to be monitored, expect to pay about $25 a month.
Registering your Pittsburgh home alarm
Pittsburgh residents must register their home security system with the city and renew it every year. Registration costs $25, and residents can fill out an alarm permit application through the City of Pittsburgh website. Outside of Pittsburgh, Penn Hills ($25) and Monroeville ($250) residents also need to fill out device permits, but Bethel Park residents are not required to register.
False alarm fines for the Pittsburgh area per year
| | 1st and 2nd false alarm | 3rd false alarm | 4th false alarm |
| --- | --- | --- | --- |
| Pittsburgh | $0 | $50 | $100 |
| Penn Hills | $0 | $0 | $25 |
| Bethel Park | $0 | $0 | $15 |
| Monroeville | $0 | $75 | $300 |
Pittsburgh home alarm FAQ
How does home alarm installation work in Pittsburgh?

Typically you have two options for home security — professional or DIY installation. Some companies require their systems to be professionally installed by a technician, while other businesses let you install the system yourself. Installation policies vary by company, so make sure you ask what about the policy is before you purchase your system.

How can I get business security in Pittsburgh?

Nearly all the companies on our list provide security systems for businesses. With business systems, you may not be able to remotely access the system or perform automation functions, such as unlocking a door or turning on security lights from a wireless device. However, these systems are generally more secure and include things like limiting specific area access for different employees.

What is a CCTV system?

A CCTV system is a form of video surveillance where camera transmissions are sent to approved monitors and recording devices. The video feeds can only be accessed by authorized users.

How do I find cheap home security in Pittsburgh?

To keep costs low, your best option is unmonitored security and DIY installation. Although unmonitored security systems require you to respond to an alarm, you don't pay for monthly monitoring fees. Also, if your security company allows for a DIY installation of devices, you avoid an installation fee.

What is typically included in a Pittsburgh home security system?

A standard home security system typically includes door and window sensors, burglar alarms, fire alarm monitoring and a control panel. Video camera surveillance, smart home automation devices and doorbell cameras usually cost extra.
Pittsburgh emergency resources
Pittsburgh residents looking for more information on how to keep their community and loved ones safe should check out the following:
Crime Watch Pennsylvania empowers residents to keep their communities safe through neighborhood participation from law enforcement, concerned citizens, business owners and children's advocacy groups.
United Way Youth Crime Prevention Council has tips on how to initiate a community-mobilization strategy that addresses youth violence in high-risk neighborhoods, like Northside, Homewood, Wilkinsburg and Braddock.
Thank you, you have successfully subscribed to our newsletter!
Pittsburgh home alarm company information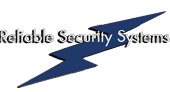 Reliable Security Systems serves homes and small businesses in the Pittsburgh area with 24/7 monitoring and fire prevention services. The company also offers products like panic buttons and keyless entries. Customers can access their security systems with remote viewing from any of their devices. Basic protection starts at $22 a month.
Address: 29 Orchard Spring Road, Pittsburgh, PA 15220
Phone: (412) 344-5418
Hours: Call for hours
Website: reliablesecuritypgh.com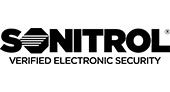 Sonitrol is an electronic security manufacturer that offers customizable monitored solutions for residential and commercial properties using audio and video technology. The company's product offerings include fire alarms, cyber network protection and wireless indoor and outdoor cameras. Sonitrol has been servicing security needs with the overall goal of lowering false alarms for 55 years.
Address: 610 Melwood Ave., Pittsburgh, PA 15213
Phone: (412) 681-6700
Hours: Call for hours
Website: sonitrol.com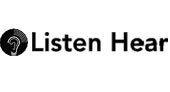 Listen Hear Home Entertainment and Automation offers surveillance and home automation services. The company carries products from Control 4, including sensors, security packages, cameras and electronic lock pads. All security and automation systems have remote access through the Control 4 app.
Address: 818 S. Aiken Ave., Ste. 2210, Pittsburgh, PA 15232
Phone: (412) 687-1131
Hours: M - F: 10am - 5pm; Sat: 11am - 4pm
Website: listenhearsmarthomes.com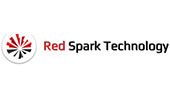 Red Spark Technology installs and manages security and automation systems with around-the-clock monitoring. Video surveillance cameras are equipped with motion detection, night vision, remote app monitoring and 4K HD cameras. The company also handles business-level IT security, including network security and IT support.
Address: Serves Pittsburgh residents
Phone: (412) 346-8002
Hours: M - F: 8am - 6pm; Sat: 10am - 2pm
Website: redspark.tech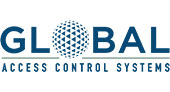 Global Access Control Systems offers a wide variety of security products and systems. It installs and services wired and wireless systems with motion sensors, alarms, door and window contacts, video surveillance and fire alarms. Security systems are monitored 24/7 at the company's central station.
Address: 595 Butler St., Pittsburgh, PA 15223
Phone: (412) 784-8223
Hours: M - F: 8am - 5pm
Website: globalacs.com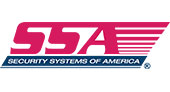 Security Services of America offers monitored security solutions for homes and businesses. It provides wireless alarm equipment and interactive mobile access. Customers also have the option to add video surveillance and automation to their security systems.
Address: 475 Ardmore Blvd., Pittsburgh, PA 15221
Phone: (412) 244-4900
Hours: M - F: 8am - 5pm
Website: ssasecurity.com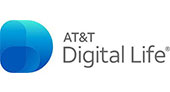 AT&T Digital Life Home sells 24/7 monitored security systems with remote app access. Using the app, customers monitor their homes, control their home automation devices and receive text and email alerts. The company also includes a device log that lists all activities while you were away.
Address: 1041 Freeport Road, Pittsburgh, PA 15238
Phone: (855) 288-2727
Hours: Call for hours
Website: my-digitallife.att.com
You're signed up
We'll start sending you the news you need delivered straight to you. We value your privacy. Unsubscribe easily.