Best Home Security Systems in Orlando, FL
If you're worried about crime, consider purchasing a home alarm system to protect your family and property. Choosing a system is challenging, however. We created this list of the best home security companies in Orlando to help you find the right alarm system for your house or apartment.
Why trust ConsumerAffairs?
Our recommendations are based on what reviewers say.
3,771,032 reviews on ConsumerAffairs are verified.
We require contact information to ensure our reviewers are real.
We use intelligent software that helps us maintain the integrity of reviews.
Our moderators read all reviews to verify quality and helpfulness.
Top 11 Orlando Home Alarm Companies

Read 24,722 Reviews

Monthly monitoring fees start from $19.99 per month to $29.99-plus per month. Professional installation from $49 to $199. Typical contract is 60 months; month-to-month available with upfront equipment purchase. Custom plans and packages available.

Get a Quote

Call Now Toll Free

(833) 830-7970

Read 5,211 Reviews

Monitoring rates from $39.99 per month to $49.99 per month. Upfront costs from $199 - $699 with $200 - $450 for installation. 36-month contracts. 30-day risk-free. Partners with Nest Secure.

Chat with a ConsumerAffairs decision guide

Live agent
Read 2,028 Reviews

Monthly monitoring fees range $30.99 - $47.99
 per month. Upfront costs vary. Free DIY installation. Contracts between 12 and 26 months. 30-day money-back guarantee.

Chat with a ConsumerAffairs decision guide

Live agent
Read Author Review

Sells home security packages, alarm monitoring services, medical alert systems and fire and carbon monoxide detectors. Gives a 50% discount off your activation fee when you sign up for a free quote on its website.

Chat with a ConsumerAffairs decision guide

Live agent
Read Author Review

Sells residential alarms, intercoms and surveillance systems. Installs commercial fire prevention systems. Offers customizable alarm packages, including a no-contract option for home monitoring.

Chat with a ConsumerAffairs decision guide

Live agent
Read Author Review

Installs, services and maintains fire alarms, security alarms, CCTV systems and access control systems from most manufacturers. Offers wired and wireless security systems. Sells maintenance plans.

Chat with a ConsumerAffairs decision guide

Live agent
Read Author Review

Installs hardwired residential and commercial security systems with video doorbells, user codes, live notifications, smoke detectors, carbon monoxide detectors, glass break sensors and touchscreen keypads.

Chat with a ConsumerAffairs decision guide

Live agent
Read Author Review

Provides free home security systems that include three months of monitoring. Performs free in-home demonstrations. Doesn't require telephone landlines. Reprograms existing home security systems to work with its network.

Chat with a ConsumerAffairs decision guide

Live agent
Read Author Review

Offers a comprehensive suite of home security products, including sensors, home automation devices, system panels and cameras. Provides a lifetime warranty, guaranteed cloud monitoring and crash-and-smash detection.

Chat with a ConsumerAffairs decision guide

Live agent
Read 2,644 Reviews

Monitored plans start at $19.99/month plus a one-time $19.95 activation fee. Systems require DIY installation and 36-month contract. Available equipment includes Z-Wave hubs, smart locks, glass-break sensors and wireless cameras.

Out Of Business

Chat with a ConsumerAffairs decision guide

Live agent

Based on annual crime rates, Orlando is only safer than 2% of U.S. cities. Some of Orlando's most dangerous neighborhoods are Pine Hills, Roosevelt Park and Parramore. Residents of safer areas, including Bay Hill and around the intersections of S. Econlockhatchee Trail/Lake Underhill Drive and S. Dean Road/Berry Dease Road, also benefit from the protection of a home security system, however.
Orlando vs. U.S. annual crime rate (per 1,000 residents)
| | Violent crime | Property crime | Total crime |
| --- | --- | --- | --- |
| Orlando | 7.64 | 56.26 | 63.89 |
| U.S. | 3.94 | 23.61 | 27.55 |
Orlando residents have a 1-in-18 chance of being a victim of property crime and a 1-in-131 chance of being a victim of violent crime. Home security help deter intruders and keep your family and property safe.
Orlando home security cost
Prices for security systems in Orlando range from $200 to more than $1,500, and monitoring costs are typically between $10 and $35 per month. The amount you pay for your home alarm system depends on:
How many sensors, cameras and keypads you need
What kind of monitoring you choose
Installation costs
Optional features
Registering your home security system in Orlando, FL
You must register your alarm to avoid fines, but, unlike many Florida cities, Orlando doesn't have an alarm registration fee or provide a physical permit. After registering, the city sends an email receipt with your five-digit registration number, and you must give this information to your alarm company to keep on file.
Registering your security system registration helps cut down on false alarms. The city of Orlando has the following fee schedule for residential false alarms made within 12 months:
Orlando false alarm fees
| Orlando false alarm count | Orlando fine per false alarm |
| --- | --- |
| 1 - 3 | $0 |
| 4 - 6 | $50 |
| 7+ | $100 |
| Unregistered residential alarm | $50 additional fee |
Note that the $50 fine for unregistered residential alarms is waived if you submit a completed registration within 10 days of the first dispatch request.
Choosing a home security company in Orlando, FL
One of the first questions to consider when looking at home security companies is whether you want a wired or wireless alarm network.
Wired systems connect with your home's existing electrical and landline system and usually require professional installation.
Wireless home security systems in Orlando are easy to install and setup but require a strong Wi-Fi connection. If your home has cement walls, the signal may not reach outdoor cameras. In older neighborhoods with wood-frame homes, like in Lake Eola Heights and Thornton Park, Wi-Fi connectivity is less of an issue.
The next step is to decide what features you'd like your home alarm system to have. Additional features are useful but often come with a higher price tag. Consider options such as:
CCTV cameras
Battery backups
Motion-activated lights
Once you know what you want, eliminate security companies in Orlando that don't offer those products or services. Start gathering quotes, reading online reviews and asking friends and family for recommendations to help you sift through the best home security companies in Orlando.
Orlando home security FAQ
What is home alarm monitoring in Orlando?

Monitored home security systems in Orlando connect to dispatch centers that send help your way in an emergency. Monitoring costs a monthly fee but increases your security system's overall effectiveness.

How does home security camera installation work in Orlando?

Depending on the security system they choose, Orlando residents can either complete their security camera installation themselves or have their security cameras professionally installed. Professional installation usually involves a consultation where the installer evaluates your needs before placing and setting up the equipment.

What is a CCTV system?

CCTV stands for closed-circuit television. CCTV systems are a network of cameras that continuously capture footage, transmit it to surveillance monitors and record the footage. If you're interested in this type of system, talk to your home security company about CCTV in Orlando.

Can I choose where to put my security cameras when I hire a company in Orlando?

Yes, but you may be better off listening to the security camera installer. These professionals have the knowledge and experience to make sure your cameras adequately cover the most vulnerable spots in and around your home.

How can I get commercial alarm systems in Orlando?

Almost all of the recommended security companies on our list provide commercial alarm systems. Commercial security systems in Orlando are generally more complex and address different threats than residential systems. Commercial alarm systems also include area access control, while home security systems typically don't.
Local Orlando emergency resources
Orlando residents who have been the victim of a property or violent crime can look into the following resources:
Thank you, you have successfully subscribed to our newsletter!
Orlando home alarm company information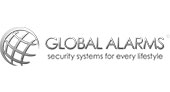 Global Alarms' mobile app lets you quickly check your home security system at any time. It also has an access control system that allows you to regulate gate access, manage visitors and enhance your overall home security. The company provides burglar alarm maintenance to make sure your system is always working properly.
Address: 6239 Edgewater Drive, Ste. N-1, Orlando, FL 32810
Phone: (407) 447-7397
Hours: M - Sun: 7am - 6pm
Website: globalalarms.net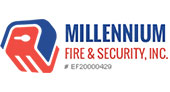 Millennium Fire & Security's 24/7 monitoring service keeps customers' homes protected. After an in-home threat analysis consultation, the company designs a custom security system for each client that integrates with their smart home automation. All of Millennium's systems have battery backup and remote access so clients can connect to their system using a computer or mobile device.
Address: 6170 Edgewater Drive, Orlando, FL 32810
Phone: (407) 890-0506
Hours: M - F: 9am - 5pm
Website: millennium-fire.com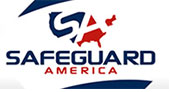 Safeguard America's Simon XT/XTI alarm systems come with a two-way voice intercom. This lets dispatchers directly speak with you through the touchscreen keypad instead of calling your phone. The keypad also allows you to see severe weather alerts and forecasts, and it comes with a built-in siren and door chime.
Address: 6925 Lake Ellenor Drive, Ste. 117, Orlando, FL 32809
Phone: (407) 852-0402
Hours: M - F: 9am - 5pm
Website: safeguard24.com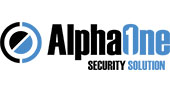 Alpha One Security is a full-service security contractor that has protected more than 1 million customers with its home security offerings. Alpha One's Alarm Response Center also has a Five-Diamond certification from The Monitoring Association, something that less than 3% of recognized North American monitoring centers receive.
Address: 2462 W. Sand Lake Road, Orlando, FL 32809
Phone: (866) 307-1877
Hours: M - Sat: 9am - 6pm
Website: alphaonefl.com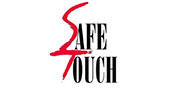 With three security plans to choose from, SafeTouch Security Systems has packages for every budget and security need. All plans include local monitoring, backup power sources and 45-second-or-less responses. Customers don't need a landline to activate the company's monitoring services.
Address: 369 Anchor Road, Ste. 1201, Casselberry, FL 32707; Multiple locations
Phone: (407) 331-0335
Hours: M - F: 9am - 5pm
Website: safetouchorlando.com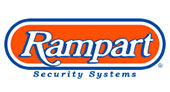 Rampart Security Systems is a full-service home security, smart home automation and home entertainment company. This company installs and services alarms from most home security brands, and its low-voltage structured wiring solutions protect your family even when the Wi-Fi goes down.
Address: 6457 Hazeltine National Drive, Ste. 110, Orlando, FL 32822
Phone: (407) 282-9552
Hours: M - F: 8am - 5pm
Website: rampartorlando.com
You're signed up
We'll start sending you the news you need delivered straight to you. We value your privacy. Unsubscribe easily.
Comparing
×