Find the Best Home Security Systems in Kansas City, MO
Kansas City is known for its jazz and barbecue, but it also has one of the highest crime rates in the nation. Modern security systems protect you from crime while letting you observe your home and control smart devices remotely. We put together this list of the best home security companies in Kansas City to help find the right one for you.
Top 11 Kansas City Home Alarm Companies

Vivint Smart Home
Read 21,172 Reviews

Offers home security and smart home automation packages. Includes 24/7 monitoring in all plans. Requires professional installation. System costs vary based on the equipment you select. $0 activation fee.

Get a Quote
Brinks Home Security™
Read 4,533 Reviews

Partners with Nest Secure to offer professionally monitored security systems. Works on cellular and Wi-Fi connections. Optional installation services. 30-day trial period and two-year limited warranty.

Link Interactive
Read 2,028 Reviews

Offers 100% cellular home alarm systems with professional monitoring. Plans cost $30.99 to $44.99 per month. Contract terms are one to three years. Requires DIY installation. Offers 30-day money-back guarantee.

Jade Alarm
Read Author Review

Performs an extensive interview process and background check on all employees. Member of the Central Station Alarm Association and The Society of Fire Protection Engineers.

Chat with a ConsumerAffairs decision guide

Live agent
Kenton Brothers
Read Author Review

Provides state-of-the-art security systems for residential and commercial properties. Offers alarm system design, safety consulting and video surveillance. Stays active in the community and gives back to charities.

Chat with a ConsumerAffairs decision guide

Live agent
Rampart Security Systems Kansas City
Read Author Review

Specializes in state-of-the-art security systems. Provides alarm maintenance. Monitors existing systems from other companies. Offers fire detection, flood sensors, temperature sensors and medical alert devices.

Chat with a ConsumerAffairs decision guide

Live agent
Scharig Alarm Systems
Read Author Review

Offers monitoring starting at just $19.99 per month. Operates a Five Diamond-certified national monitoring center. Provides maintenance for other companies' alarms as well as its own.

Chat with a ConsumerAffairs decision guide

Live agent
Security One Services
Read Author Review

Provides video surveillance, fire detection and home security systems. Offers a range of residential equipment from intercom systems to home theaters with surround sound.

Chat with a ConsumerAffairs decision guide

Live agent
Shield Security Systems
Read Author Review

Doesn't require long term contracts. Specializes in designing and installing advanced security systems. Charges $22.95 per month for landline monitoring and $32.95 per month for cellular monitoring.

Chat with a ConsumerAffairs decision guide

Live agent
Protect America
Read 2,642 Reviews

Monitored plans start at $19.99/month plus a one-time $19.95 activation fee. Systems require DIY installation and 36-month contract. Available equipment includes Z-Wave hubs, smart locks, glass-break sensors and wireless cameras.

Out Of Business

Chat with a ConsumerAffairs decision guide

Live agent

Kansas City has one of the highest crime rates in America, and according to data from the FBI, it also has one of the highest rates of motor vehicle theft in the nation.
Kansas City crime statistics
| | Violent crime | Property crime | Total crime |
| --- | --- | --- | --- |
| Number of KC crimes | 8,375 | 22,161 | 30,536 |
| Crimes per 1,000 residents | 17.13 | 45.32 | 62.45 |
When it comes to burglaries in Kansas City:
Burglaries usually happen during the day while the owner is away.
The highest percentage of burglaries occur during the summer months.
Renters are more likely to be victims of property crime than homeowners.
The police only solve 13% of reported burglary cases.
Given these facts and figures, many Kansas City residents choose to protect their homes with state-of-the-art security systems.
How much is a home security system in Kansas City?
Many factors affect the cost of a home security system in Kansas City, but expect to pay between $200 and $1,500 for an alarm system and $15 to $60 a month for monitoring, depending on the level of service you want. Other factors that determine what you pay include:
Equipment costs
Installation fees
Activation fees
Equipment upgrades
To get an idea of what your alarm system should cost you, decide whether you want a monitored or unmonitored system, professional or DIY installation and basic or advanced equipment.
Monitored vs. unmonitored: Both monitored and unmonitored home security systems offer varying levels of protection. The main difference between the two is that a monitored system alerts first responders when the alarm is triggered and an unmonitored system only alerts the home or business owner. Some Kansas City residents choose unmonitored security systems because they are less expensive; however, that may not be much help if you're away from home
DIY installation vs. professional: Professional installation costs between $100 and $200, but wireless security systems are easy enough to install that many Kansas City residents handle it themselves to save money. If you are not confident in your DIY skills, you may want to leave it to a professional. Wireless security systems are a good option for older homes in areas like Westport and Brookside that may be damaged by installing a hardwired system. Renters often prefer wireless alarms because they can take the system with them if they move to a new home.
Equipment: A basic security system usually includes a control panel, siren, motion detector and two or three sensors for doors and windows. Expect to pay more if you want upgraded features, including fire alarms, smoke alarms, carbon monoxide detectors or video surveillance cameras. Many home security companies in Kansas City allow customers to create packages that match their homes, lifestyles and budgets.
Getting your home alarm registered in Kansas City
Homeowners and renters with security systems in Kansas City must submit an Alarm User Permit Application and pay a fee of $48 to the Kansas City Police Department.
Your permit should automatically renew for free each year. However, if you have numerous false alarms during the year, you have to pay fines to get your new permit.
| Property type | False alarms with no fee | Fee per additional false alarm |
| --- | --- | --- |
| Residential | 0 - 2 | $56 |
| Business | 0 | $56 |
Picking the best home security system in Kansas City
Choosing a security company in Kansas City is a significant decision — the safety and well-being of your family may depend on your choice. It's critical to check reviews for each company you're considering and ask friends and family about the alarm systems they recommend. Other considerations when choosing a home security company include:
How long has the company been in business?
Can it upgrade and service an alarm system you already have?
Are there any hidden fees?
Where is the company headquartered?
Are its technicians licensed?
Does it provide warranties?
What are the details of your contract? Are there penalties for canceling?
Keep the features of your home in mind when making your decision. Many new alarm systems are sensitive to movement, so an older home with loose windows and doors may set off false alarms.
It's also important to consider who is using the security system. If a senior is living in your home, reliability and ease of use become more important. Many seniors in neighborhoods like Platte City and Leawood also appreciate features like panic buttons, two-way talk and medical alert devices.
Your family, belongings and home are far too important to leave unprotected. Whether you are new to the area or trying to improve your safety, the best home security companies in Kansas City can help.
Kansas City home alarm FAQ
What is home alarm monitoring in Kansas City?

Monitored security systems alert the police or other emergency officials when a sensor is triggered in your home. Self-monitored systems inform you of alarms via mobile notifications but don't alert the police directly.

How can I get business security systems in Kansas City?

All of the security companies in Kansas City on our list offer commercial security systems.

What is typically included in a Kansas City home security system?

Basic home security systems in Kansas City usually include a control panel, siren, motion detector and two or three door or window sensors.

What is a CCTV system?

CCTV stands for closed-circuit television, which is a system of cameras and recording devices that capture what's going on in your home and allow you to replay the footage.
Local Kansas City emergency resources
Many neighborhoods in Kansas City have neighborhood watch programs to help reduce crime in their communities, and the Kansas City Police Department offers training courses to make these groups more effective. If you're looking for more information on Neighborhood Watch programs, crime prevention and victim aid, look into the following resources:
Thank you, you have successfully subscribed to our newsletter!
Kansas City home alarm company information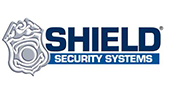 Shield Security Systems designs, installs, monitors and services all types of alarm systems. It offers three different home security packages: a basic package, a cellular package and an interactive package. All packages include intrusion monitoring, fire detection, environmental monitoring, alarm verification and yard signs. The interactive pack includes upgrades such as text alerts and smart home automation.
Address: Serves Kansas City residents
Phone: (913) 667-7500
Hours: M - F: 8am - 6pm; Sat & Sun: 10am - 6pm
Website: shieldkansascity.com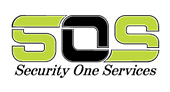 Security One Services offers fire detection, video surveillance and residential security systems. Its residential burglar alarms have hybrid control panels with anywhere from eight to 255 zones. The company's internet specials include a complete security package for $50 when you sign a 36-month monitoring contract.
Address: 7701 NW Prairie View Road, Kansas City, MO 64151
Phone: (816) 410-0969
Hours: M - F: 7am - 9pm; Sat: 9am - 3pm
Website: securityoneservices.com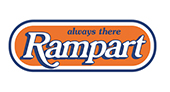 Rampart Security Systems offers monitoring with no contract required. The company gives custom quotes on its website and provides portable, temporary alarm systems that don't need a phone line or internet connection. Customers can install some of the system on their own and upgrade it later if they need more protection.
Address: Serves Kansas City residents
Phone: (816) 436-3000
Hours: M - F: 8am - 4pm
Website: rampartkc.com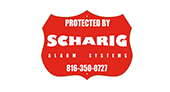 Customers with Scharig Alarms often qualify for an insurance discount of up to 20% off their premium. Scharig's Essentials package includes free installation, free activation, $400 in equipment and $19.99 a month monitoring fees. You can also sign up for its free security system offer that lets you pay nothing for installation, activation or equipment with a 36-month monitoring agreement. Scharig offers a wide variety of products and services so you can mix and match to create an alarm system that meets your needs and budget.
Address: Serves Kansas City residents
Phone: (816) 478-2147
Hours: M - Sat: 8am - 6pm
Website: scharigalarmsystems.com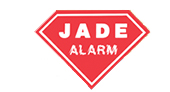 Jade Alarm installs in residential and commercial security systems. Its products include fire alarms, carbon monoxide detectors, burglar alarms and video surveillance systems. The company's equipment deters intruders, records the break-in attempt and sends help to your door as quickly as possible. The company also sells panic alarms that each family member carries on them for easy access in the event of an emergency.
Address: 7636 Troost Ave., Kansas City, MO 64131
Phone: (816) 333-5233
Hours: 24/7
Website: jadealarm.com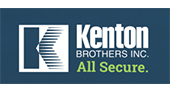 Kenton Brothers offers specialized design and consulting services. Its design process includes risk analysis, credential management and network infrastructure security. The company's unique pyramid design method starts with mechanical hardware and adds layers of security, including electronic access control and video surveillance.
Address: 3401 E. Truman Road, Kansas City, MO 64127
Phone: (816) 842-3700
Hours: M - F: 8am - 4:30pm
Website: kentonbrothers.com
You're signed up
We'll start sending you the news you need delivered straight to you. We value your privacy. Unsubscribe easily.
Comparing
×