Best Home Security in Indianapolis, IN
Home security systems help deter criminals and protect your family and property. Modern, high-tech alarm systems can even control your smart home automation and earn you insurance discounts. We put together this list of the best home security companies in Indianapolis to help you keep your home safe and secure.
Why trust ConsumerAffairs?
Our recommendations are based on what reviewers say.
3,768,994 reviews on ConsumerAffairs are verified.
We require contact information to ensure our reviewers are real.
We use intelligent software that helps us maintain the integrity of reviews.
Our moderators read all reviews to verify quality and helpfulness.
Top 12 Indianapolis Home Alarm Companies

Read 24,635 Reviews

Monthly monitoring fees start from $19.99 per month to $29.99-plus per month. Professional installation from $49 to $199. Typical contract is 60 months; month-to-month available with upfront equipment purchase. Custom plans and packages available.

Get a Quote

Call Now Toll Free

(833) 830-7970

Read 5,209 Reviews

Monitoring rates from $39.99 per month to $49.99 per month. Upfront costs from $199 - $699 with $200 - $450 for installation. 36-month contracts. 30-day risk-free. Partners with Nest Secure.

Chat with a ConsumerAffairs decision guide

Live agent
Read 2,028 Reviews

Monthly monitoring fees range $30.99 - $47.99
 per month. Upfront costs vary. Free DIY installation. Contracts between 12 and 26 months. 30-day money-back guarantee.

Chat with a ConsumerAffairs decision guide

Live agent
Read Author Review

Provides security monitoring for residential and commercial properties in Indianapolis. Boasts a 22-second dispatch time. Earns customers discounts of up to 20% on homeowners insurance.

Chat with a ConsumerAffairs decision guide

Live agent
Read Author Review

Performs full-service security monitoring. Offers interactive security products with features like real-time alerts, video viewing, GPS tracking and mobile controls. Gives complimentary service quotes online.

Chat with a ConsumerAffairs decision guide

Live agent
Read Author Review

Provides security, detection and monitoring services for residences and businesses across Indianapolis. Offers specials for free security systems and monitored smoke detectors.

Chat with a ConsumerAffairs decision guide

Live agent
Read Author Review

Operates as a home and business security system supplier. Offers burglar alarms, video surveillance, home automation, medical alerts and smoke detection. Doesn't require long-term contracts.

Chat with a ConsumerAffairs decision guide

Live agent
Read Author Review

Designs, installs, services and maintains home and business security systems across Indianapolis. Offers fire protection, emergency monitoring notifications and vehicle cameras. Family-owned and -operated. Insured and bonded.

Chat with a ConsumerAffairs decision guide

Live agent
Read Author Review

Installs alarm systems with 24/7 monitoring in residential and commercial spaces. Provides three months of free security monitoring when a contact you refer becomes a customer.

Chat with a ConsumerAffairs decision guide

Live agent
Read Author Review

Offers smart security, smart video and smart home automation products that pair with Amazon Echo voice control. Gives free online security quotes and $50 for customer referrals.

Chat with a ConsumerAffairs decision guide

Live agent
Read 2,644 Reviews

Monitored plans start at $19.99/month plus a one-time $19.95 activation fee. Systems require DIY installation and 36-month contract. Available equipment includes Z-Wave hubs, smart locks, glass-break sensors and wireless cameras.

Out Of Business

Chat with a ConsumerAffairs decision guide

Live agent

There are more than 38,000 property crimes across Indianapolis each year. Because of the high crime rate, all residents benefit from having a home security system.
Indianapolis vs. U.S. crime rates (per 1,000 residents)
| | Violent crime | Property crime | Total crime |
| --- | --- | --- | --- |
| Indianapolis | 13.52 | 45.15 | 58.66 |
| U.S | 3.94 | 23.61 | 27.55 |
Homeowners and renters living in Mount Jackson, Mickleyville and North Indianapolis are particularly susceptible to be victims of criminal activity and should add an alarm system to their homes. Neighborhoods like Broad Ripple, Sunshine Gardens and Fairwood Hills are some of the safest areas in Indianapolis. However, residents here still benefit from home security services because of features like fire, smoke detection, home automation and medical alerts.
Finding a home security company in Indianapolis, IN
Before selecting a security company in Indianapolis, determine what safety features you want from your security system:
Every house benefits from having fire, smoke and carbon monoxide detection.
Families with young children may want features like nanny cameras and two-way talk capability.
Individuals who travel often may want smart home automation features to put their exterior lights on timers or give the dog walker access to their house.
Residents living in older neighborhoods, such as Chatham Arch and Bates-Hendricks, should consider environmental monitoring like frozen pipe and leak detection to protect against problems caused by their antiquated plumbing.
People living in newer developments should consider doorbell cameras, wireless monitoring and glass break detectors.
Read online reviews, gather quotes and ask family members and friends about which features they benefit from the most once you've reviewed your needs and budget. Look for companies that have Five Diamond certification from The Monitoring Association to make sure they have a fast response and dispatch time.
Average cost of home security systems in Indianapolis, IN
The average home alarm system in Indianapolis costs between $249 and $899 for installation and equipment, and monitoring ranges from $18 to $79 per month. However, some security companies in Indianapolis offer free equipment with a long-term monitoring contract.
If the cost of a security system in Indianapolis is more than you can afford, there are ways to save money on your alarm:
Indianapolis residents who choose DIY installation save on initial installation fees at the cost of losing the installer's professional expertise.
Homeowners who choose self-monitored or unmonitored alarm systems only have to pay the initial price for equipment. However, they have to call the authorities themselves during an emergency.
Registering your home alarm system in Indianapolis
Indianapolis residents must register their home security system with the Indianapolis Metropolitan Police Department. Failure to do so can result in fines.
The government assesses fines for false alarms, as well. Municipalities like Indianapolis, Fishers, Avon and Carmel charge between $50 and $100 for false alarm violations. If a false alarm results from improper installation or maintenance of the alarm, the alarm company is liable.
Indianapolis home security FAQ
How can I get business security systems in Indianapolis?

Most of the companies on our list provide business security systems and monitoring. Commercial security systems in Indianapolis usually offer different features than residential models, such as area access control.

How does home security camera installation work in Indianapolis?

Indianapolis residents have several installation options when placing security cameras in their homes. Consumers save money by installing the equipment themselves, but professional installation ensures the equipment and software are properly positioned and functional.

What is home alarm monitoring?

Home alarm monitoring allows Indianapolis residents and security providers to have instant communication when a security system is set off. The security company then notifies the appropriate authorities to check on the residence. Unmonitored security systems in Indianapolis include security cameras, sirens and other noise-making deterrents but do not directly contact emergency services.

What is a CCTV system?

Closed-circuit television, also known as video surveillance systems, is a series of cameras networked together to provide a comprehensive view in and around your home. CCTV systems lack the sensors and professional monitoring that most home alarm systems offer, but they still provide homeowners a sense of security by deterring criminals and storing recorded footage.
Local Indianapolis emergency resources
Indianapolis residents concerned about crime should use the resources below to stay updated on criminal activity and receive tips for protecting their property:
Indianapolis Metropolitan Police Department: The fastest and most efficient way to report criminal activity is by calling the IMPD. Residents can also use the IMPD website to report a crime, organize a CrimeWatch Block Club or contact a CrimeWatch specialist.
Indy CrimeWatch: Indianapolis residents, law enforcement and local government officials have created a city neighborhood watch program where Hoosiers can learn crime prevention techniques and make reports.
Nextdoor: A private social network for neighborhoods, Nextdoor allows citizens to report and share suspicious activity and take steps to make their homes and neighborhoods safer.
Thank you, you have successfully subscribed to our newsletter!
Indianapolis home alarm company information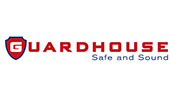 Guardhouse Security Services offers 24/7 security monitoring, fire detection, medical emergency response, home automation, two-way voice communication and remote security access. Monitoring prices start at $26.95 per month, and installation includes a touchscreen control panel, door sensors, motion detectors and yard signs. Monitoring is available through landlines, VOIP or cellular devices.
Address: 4555 Allisonville Road, Indianapolis, IN 46205
Phone: (317) 602-5777
Hours: M - F: 7am - 7pm; Sat: 8am - 1pm
Website: guardhousesecurity.com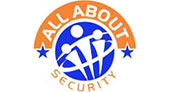 All About Security uses military-grade home alarms and video monitoring equipment with a range of capabilities, including remotely viewing HD security footage and adjusting the thermostat. If you move, the company relocates the equipment to your new home and reconnects service at no cost. It also offers free home security inspections for new customers.
Address: 1111 E. 54th St., Ste. 113, Indianapolis, IN 46220
Phone: (317) 559-3500
Hours: 24/7
Website: allaboutyoursecurity.com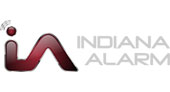 Indiana Alarm provides monitoring and video surveillance packages ranging from $18 to $74 per month. Monitoring is available via landline or cellular device. Add-on services include thermostat control, weather alerts and even identity protection. The company issues insurance certificates to all customers, which can help you save up to 20% on homeowners insurance.
Address: 8727 Commerce Park Place, Indianapolis, IN 46268
Phone: (317) 399-5748
Hours: M - F: 8am - 5pm
Website: indianaalarm.net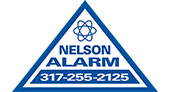 Nelson Alarm is a full-service alarm company that partners with popular brands like Honeywell, Skybell and Exacq Technologies. The company provides burglar alarms, security system installation, alarm repair, structured cabling, technical assistance, asset protection and free consultations.
Address: 2602 E. 55th St., Indianapolis, IN 46220
Phone: (317) 255-2125
Hours: M - F: 8am - 5pm
Website: nelsonalarm.com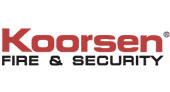 Since 1946, Koorsen Fire & Security has provided security and fire protection services to residents and business owners throughout Indianapolis. Its offerings include intrusion alarms, security cameras and 24/7 monitoring. The company employs a full staff of NICET-certified engineers and project managers to design security systems for a variety of budgets.
Address: 2719 N. Arlington Ave., Indianapolis, IN 46218
Phone: (317) 252-0654
Hours: M - F: 8am - 4:30pm
Website: koorsen.com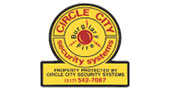 Founded in 1976, Circle City Security Systems currently monitors more than 10,000 alarm systems throughout Indianapolis. Customers use its products to keep their homes safe, adjust the thermostat, lower the shades and even program their outdoor lighting. One-time installation costs are $250 to $300 and monitoring ranges from $35 to $55 per month.
Address: 5355 E. 38th St., Indianapolis, IN 46218
Phone: (317) 542-7087
Hours: M - F: 8am - 4pm
Website: circlecityalarm.com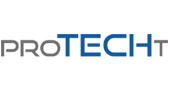 ProTECHt Home Security offers home security systems with touchscreen control panels, entry sensors, motion sensors, smoke detection and live video streaming. Its smart-capable products give you the ability to operate and control your locks, lights and thermostats from anywhere. The company's licensed technicians install security systems within 24 to 48 hours, and all your security functions are accessible in its smartphone app.
Address: 9801 Fall Creek Road, Ste. 180, Indianapolis, IN 46256
Phone: (317) 279-5322​
Hours: M - F: 9am - 11pm; Sat - Sun: 9am - 9pm
Website: protechthome.com
You're signed up
We'll start sending you the news you need delivered straight to you. We value your privacy. Unsubscribe easily.
Comparing
×