Best Dog Food Brands

Updated on 02/05/2018
Buying the right dog food is essential to keep your dog healthy, happy and full of energy. Different dogs need different types of food, and the kind needed can vary based on the dog's stage of life, general health and special needs. This means your dog's needs can change over time, so knowing which dog foods are best during different stages of life can improve your dog's quality of life.
Talk to your vet about the best type of food for your dog, keeping in mind that your dog's nutritional needs will change as your dog ages and experiences other changes, including pregnancy and illness.
Compare Reviews for Top Dog Food Brands

Canidae Pet Foods
Read 1442 Reviews

Canidae features dry and wet pet food made from lamb, salmon, bison or duck. All kibbles are finished with HealthPLUS Solutions: a mixture of probiotics, antioxidants and healthy omega oils for optimal health and nutrition.

Taste of the Wild
Read 689 Reviews

Taste of the Wild has strict quality assurance processes for ensuring that its pet food products are high quality and safe for pets. This includes on-site testing, production environment monitoring and pathogen testing.

Freshpet
Read 44 Reviews

Freshpet makes all-natural pet food for dogs and cats. They use real meat and vegetables and don't use preservatives. Their fresh food can be found in the refrigerator section of the pet food aisle in your local store.

Nutro Dog Food
Read 2950 Reviews

Nutro pet foods were developed for cats and dogs using all-natural ingredients. Dog and cat food brands manufactured by Nutro include Greenies, Max Cat, Perfect Portions, Rotations and Farm's Harvest.

Natural Balance Pet Foods
Read 343 Reviews

Natural Balance features a wide range of dog foods, from the high-protein Wild Pursuit range that combines three sources of meat, to the vegetarian range created from a plethora of nutritional grain and vegetables.

Blue Buffalo Pet Foods
Read 1798 Reviews

Blue Buffalo pet foods are made for both cats and dogs in all-natural formulas. Dry kibble, wet canned foods and treat pouches are available in a variety of special lines, such as Freedom-Grain-Free, and Wilderness-Meat-Rich.

Purina Pet Foods
Read 1408 Reviews

Purina pet foods are distributed through a variety of brands, including Purina ONE, Friskies, Fancy Feast, Cat Chow, Kitten Chow, and Beneful. These dry foods, wet foods and treats are for dogs and cats.

Beneful Pet Foods
Read 1842 Reviews

Beneful dog food is available in dry, wet, or treat forms. Kibble is made with beef or chicken, while the wet Chopped Blends formulas are made with beef, chicken, lamb, turkey, salmon or chicken liver.

Pedigree Pet Foods
Read 1013 Reviews

Pedigree makes a range of dog food that is categorized by life stage, size and age. Their dry foods, wet foods and treats are specially formulated to help ease hip and joint pain, oral problems, weight issues and food allergies.

Iams Dog Food
Read 747 Reviews

Iams features a supply of dog foods appropriate for all life stages. Varieties include Grain Free Naturals, Healthy Naturals and Adult Chunks with beef. Several wet and dry blends are formulated for special needs dogs.
Thank you, you have successfully subscribed to our newsletter!
Enjoy reading our tips and recommendations.
We value your privacy. Unsubscribe easily.
What to look for in dog food
Nutritional content
Not all dog food has the same nutritional content. Some foods are higher in protein or carbohydrates, while others have different fat content.
High fat: Dog food with lots of fat may be recommended for working dogs or dogs with kidney disease or cancer.
Quality meats: Protein provides many essential nutrients. Puppies and dogs with diabetes and some intestinal diseases need food with more protein, so check out the meat content on your favorite brands.
Carbohydrates: Grains, beans, potatoes, fruits and vegetables provide energy, antioxidants, other nutrients and fiber that is important for intestinal health.
Mineral content
Some dog foods contain higher amounts of some minerals than others. It's important to check the mineral content because some dogs need different amounts.
Copper: Some breeds cannot even tolerate normal amounts of copper in their food. This metal can build up in the liver and cause serious health problems.
Zinc: Malamutes and Siberian Huskies need more zinc in their diet; dog food that is not high in zinc can cause skin problems for these breeds.
Availability
Not all dog foods are equally available. Some brands require a vet's prescription, while natural dog foods and diet-specific types are sold in specialty pet stores rather than the supermarket.
Allergy-free brands & medical formulas: Your vet can give you special formula diets for allergies and other medical problems.
Premium brands: Some brands are known for special formulas and ingredients for various life stages. You may need to visit a specialty pet store in order to get these foods.
Name brands: Name brands may offer natural dog foods and special formulas for life stages but are sold in supermarkets and online as well as in specialty stores.
Taste and texture
Dogs react differently to different tastes and textures. Your dog may prefer some types of food to others.
Variety of flavors: Dogs have their own favorite flavors, but some dogs may also want a variety. They can get bored if you give them the same food over and over.
Soft or hard: Some dogs prefer softer textures or may require softer foods due to mouth and dental problems.
Smell of food: Dogs have sensitive noses; if they don't like the way food smells, they won't eat it.
Medical requirements
If your dog has certain health issues, the vet may suggest a special diet. You can get foods to meet your dog's health needs at the vet's office or at some pet stores with a veterinary prescription.
Ultra-low carb foods: Dogs with cancer usually need a low carb diet in order to starve cancer cells and stop their cancer from spreading.
Low-protein foods: Dogs with kidney disease, some liver problems and certain bladder stones need diets low in protein.
High protein, high fat: Growing, active puppies need a high protein diet in order to support their growth and their need for energy. Dogs with heart disease also need these diets.
Low-fat foods: Dogs with pancreatitis and many intestinal conditions require diets low in fat.
Low caloric content: Overweight and older dogs with lower activity levels need fewer calories than other dogs. The low caloric content helps maintain a healthier weight.
What are different types of dog food?
Canned food
Canned dog food is cooked at high temperatures in sealed cans to make sure it's sterile for distribution.
No preservatives: Canned, natural dog foods will often have no preservatives, artificial colors or artificial flavors, because it is cooked in sealed cans.
Moisture level: Dogs needing to lose weight often feel fuller faster when eating canned food because it has 7 times more water than dry food.
Easier to eat: Dogs with dental or mouth problems may find it easier to eat canned foods, which are softer than dry dog food.
Expense: Canned food is more expensive than dry food.
Convenience: Some find opening and storing canned food less convenient than dry or semi-moist foods
Semi-moist food
This type of food has moisture halfway between dry and wet food. It can be in pellet or chunk form and has a soft, chewy texture. Many dog treats are also semi-moist.
Preservatives: Preservative may be necessary in some brands to prolong shelf life.
Moisture level: Also more filling for dogs needing weight loss because it has 3-4 times more water than dry.
Easier to eat: The soft texture makes it easier to eat for dogs with dental or mouth problems.
Expense: Semi-moist is cheaper or equal to canned food but more expensive than dry food.
Convenience: Semi-moist is packaged in easily stored bags so has the same convenience as dry food. It does need sealed storage in hot, humid weather.
Dry food
Dry food is hard, bite-sized chunks, biscuits or pellets dogs crack with their back teeth. Dry food needs higher levels of carbohydrates than the other types of food in order to "pop" the food into its many shapes.
Preservatives: Dry dog food needs preservatives to prolong shelf life.
Moisture: Dry dog food is only 10% water so it is less filling, especially for dogs needing weight loss.
Harder to eat: Dry food needs to be cracked into smaller chunks that are difficult for dogs with dental problems. Dogs fed dry food have less dental tartar.
Expense: Dry dog food is the least expensive.
Convenience: Dry food is packaged in easy-to-store bags and does not generally require special storage.
What should you feed your dog?
Active, healthy dogs
Active dogs need a diet with the proper balance of protein, fat and carbohydrates. Meat, oils, vegetables and grains will help give them the energy they need.
Puppies
Puppies need a high protein, high-fat diet to support their growth. Puppies also need more calcium and phosphorus than adult dogs for strong bone growth.
Pregnant or lactating dogs
Pregnant dogs need more calories than adult dogs and lactating dogs need a diet similar to that for puppies.
Senior dogs
Senior dogs need diets higher in proteins to prevent muscle loss with higher fiber and lower calories to help prevent age-related obesity.
Dogs with cancer or chronic illnesses
Dogs with chronic illnesses need a diet to control their illness. For example, diabetic dogs and dogs with cancer need a high fat, high protein and low carb diet.
Expert reviews for dog food brands

Canidae is a premium dog food company, offering a variety of flavors and types of food to dogs throughout the United States.
Read More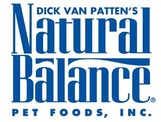 Natural Balance is endorsed by actor Dick Van Patten and has been using nutritional science to formulate dog food since 1989. This food is often used by dog trainers.
Read More

Freshpet makes all-natural pet food using real meat and vegetables. They don't use preservatives in their food so you'll find their product in the refrigerator section of the pet food aisle in your grocery store.
Read More

Diamond is a pet food and treat company that offer a variety of high-quality and all-natural food and treats. Diamond makes food for puppies, adult dogs, dogs with sensitive stomachs, pregnant dogs and cats.
Read More

Nutro has been providing natural ingredients to pet food since 1926. Nutro's commitment to healthy and safe pet food keeps their formula tailored for each stage of a pet's life. Nutro is also active in local and national pet communities through its dog park appreciation program, its partnership with RESCUE BANK pet food distribution program, its support of the Natural Disaster Search Dog Foundation and its sustainability efforts.
Read More

Eukanuba, named after a piece of slang from the jazz age that means "the best," strives to give dogs the best, most nutritionally sound dog food available. Eukabana has been around since the late 1960s and is a spin-off of Iams, one of the best-known pet food companies.
Read More

Iams has been selling dog food since 1946 and today is one of the world's best-known pet food companies. Its goal is to improve the health of dogs all over the world through nutritional offerings.
Read More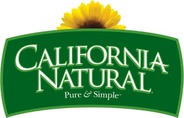 California Natural is an all-natural dog food company that consults with veterinarians and breeders to create the healthiest dog food options available.
Read More

Mother Nature makes all-natural dog treats. This company focuses on giving dogs healthy, nutritious treats in a variety of flavors.
Offers fresh baked smells and flavors: Dogs will enjoy the scents and flavors and become excited about eating these treats.
All natural dog treats: Dogs can have the benefit of treats without any artificial colors, flavors or preservatives.
No genetically modified ingredients: Mother Nature uses all natural ingredients and does not use soy or corn - as these ingredients are often genetically modified.
Three different cooking methods: Every product is cooked using one of three methods--baking, canning or extrusion cooking--to create a safe, healthy and delicious product for your dog.
Offers puppy treats: This company offers specially formulated treats for young dogs to help support growth and development.
High in calories: Some flavors are high in calories. Overfeeding these treats could lead to weight gain.
Best for: Healthy active dogs, puppies, and dogs that are pregnant or lactating.

Taste of the Wild makes pet food for cats and dogs. All of its pet food products are grain free and include a range of ingredients, including meats, fruits, vegetables, antioxidants, chelated minerals and probiotics. Taste of the Wild focuses on producing nutritionally balanced pet food products that help support and enhance pet health.
Read More

Evo is an all-natural, grain-free dog food company that believes dogs should be given a diet similar to what they would get in the wild.
Read More

Back to Basic's mission is to provide dogs with nutritious meals closely resembling their natural diet in the wild. This company is dedicated to providing dogs with natural, nutritious and appealing food.
Read More

Ultra-Holistic Dog Foods uses a blend of ingredients to provide dogs with nutrition, help the strength and shininess of their coats and keep them healthy.
Read More

Nature's Variety is an independently owned pet food company that makes its own pet food using all natural ingredients. It offers a variety of pet foods to support different diets that dogs may need to follow for their health.
Read More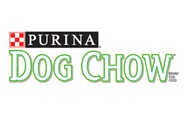 Purina Dog Chow is one of the best-known dog food brands. Its products can be found in most supermarkets and pet stores.
Read More
Expert note
Reading and understanding dog food labels or the material on dog food maker's websites can be confusing. In fact, the information may be misleading. Here is some helpful information.
First ingredient – Ingredients are listed on dog food labels in the order of their weight in the food. Meat is allowed to also include its water weight. Meat is 70% water. If meat is listed as the first ingredient it includes the water weight. The amount of real meat protein is actually much less. The second protein ingredient, generally a meat meal, is really the primary protein in the food, not the first ingredient.
Premium or holistic –There are no legal definitions for the words "premium" or "holistic". These foods do not have to meet standards that are any different from other foods.
Natural dog food – Natural is defined as any feed or ingredient from plants, animals and the earth and can be processed by any method as long as it is not mixed with synthetic products or processed by methods using synthetic products "except in amounts as may occur unavoidably in good manufacturing practices." Dog food can contain synthetic ingredients and still use the word "natural" if there is a claim on the label disclosing the presence of synthetic ingredients or products.
Organic – Dog food can be labeled "organic" if only 95% of the ingredients were raised organically.
Organic ingredients – Dog food can be labeled "made with organic ingredients" if only 70% of the ingredients were raised organically.
Meat – Meat is defined as "striated muscle, but can include tongue, esophagus, diaphragm, heart with overlying fat, sinew, nerve and blood vessels that normally accompany flesh." Everything in the chest except the lungs is considered "meat."
Quality – Dog food ingredients do not have quality standards like the USDA quality coding for human meats and products.
Quality control –The FDA and USDA does not require mandatory inspections of dog food companies. Quality control is voluntarily enforced.
Claims by dog food makers are not what they seem. It can be very difficult choosing the best food for your dog. It requires lots of independent research on your part.
Are you an expert?
Disclaimer
Information in this guide is general in nature and is intended for informational purposes only; it is not legal, health, investment or tax advice. ConsumerAffairs.com makes no representation as to the accuracy of the information provided and assumes no liability for any damages or loss arising from its use.
Compare Reviews for Top Dog Food Brands

Royal Canin Pet Foods
Read 442 Reviews

Royal Canin pet foods for dogs and cats are specially formulated for different breeds, ages and dietary needs. Urinary SO is the leading diet recommended by veterinarians for pets with illnesses of the urinary tract.

Diamond Dog Food
Read 225 Reviews

Diamond Pet Food is a family-owned company devoted to manufacturing high-quality dog and cat food. Diamond's various products include all-natural blends, grain-free dog food and blends for dogs of all ages, sizes and lifestyles.

Kirkland Pet Foods
Read 525 Reviews

Kirkland Signature Pet Foods are made with either chicken or lamb or brown rice and vegetables. Dry foods have a guaranteed minimum of 26-32% protein, except for weight loss formulas which contain less to keep calories low.

Ol Roy Pet Foods
Read 516 Reviews

Ol Roy pet foods are formulated to give dogs a complete, balanced and nutritious meal. The meaty flavor of the kibble is enticing, while the 23 vitamins work to keep dogs healthy and full of energy.

California Natural Dog Food
Read 21 Reviews

California Natural dog food blends are based on a basic protein & carbohydrate formula. These include chicken & rice, lamb & rice, and herring & sweet potato. Varieties are available for puppies, weight control & senior dogs.

Hills Pet Foods
Read 202 Reviews

Hills pet foods include Science Diet, Prescription Diet, Ideal Balance and Healthy Advantage. These foods are well-balanced for both cats and dogs, and are recommended and sold by many veterinarians.

EVO Dog Food
Read 16 Reviews

EVO dog food is formulated to match the nutritional intake of your dog's ancestor, the wolf. High in protein and low in carbs, EVO foods are grain-free. Recipes include chicken and turkey, herring and salmon, and red meat.

Nature's Variety Dog Food
Read 16 Reviews

Nature's Variety is free of chemicals, soy, corn, wheat, preservatives and coloring. It comes in dry and wet varieties. Instinct is grain free & based on whole animal proteins while Prairie incorporates grain into their formula.

Petguard Pet Food
Read 17 Reviews

Petguard is an organic pet food created for both cats and dogs. The ingredients have been sourced from chemical-free farms, and no sugar, salt or preservatives are added to the formulas.

Science Diet
Read 382 Reviews

Science Diet is formulated for both cats and dogs to give them healthy organs and smooth, shiny fur. The first ingredient is always fresh chicken or salmon, and there are no preservatives or artificial flavorings.

Purina Dog Chow
Read 170 Reviews

Purina Dog Chow is formulated in a variety of ways to provide optimal nutrition for puppies, adult dogs, seniors, large breeds and overweight dogs. Dog Chow and Puppy Chow are dry kibble-type food.

Ultra Holistic Dog Food
Read 34 Reviews

The various dog food blends from Ultra Holistic combine whole grains, oils and lean proteins such as flax seeds, sunflower oil and salmon. This brand has special meals available for puppies, adults, seniors and overweight dogs.

Alpo Dog Food
Read 223 Reviews

Alpo is a line of dog food featuring canned meat stews, with dry kibble and cracker treats forming a secondary part of the business. The canned food contains beef, lamb and chicken, sometimes with extra gravy or vegetables.

Eukanuba Dog Food
Read 16 Reviews

Eukanuba dog food is highly specialized to cater puppies & adults from breeds big to small. Older dogs, dogs in need of weight control and special breeds also receive attention with a vitamin-rich blend of chicken-based meals.

Avoderm Pet Foods
Read 12 Reviews

Avoderm pet foods are specially formulated for cats and dogs based on the principle that avocado oil promotes healthy skin and fur. Each batch of dry or wet pet food is mixed with soft, ripe avocados.

Evanger's Pet Foods
Read 81 Reviews

Evangers pet foods are made from human-grade ingredients, without any preservatives, artificial flavors or by-products. Wet foods are hand-packaged to ensure quality and consistency.

Wysong Natural Pet Food
Read 16 Reviews

Wysong Natural pet food offers a range of nutritionally enhanced meals for dogs, cats, horses and ferrets. The formulas were developed in-house by pet health experts that include Dr. Wysong himself.

Big Heart Pet Brands
Read 48 Reviews

Big Heart Pet Brands, formerly Del Monte Pet Foods, includes many well-known pet food treats and foods such as 9 Lives, Meow Mix, Nature's Recipe, Milk Bone, Alley Cat, Pup-Peroni and Snausages.

Back to Basics Dog Food
Read Reviews

Back to Basics dog food is made with organ meat for optimal nutrition. Turkey, pork and beef-liver are the main ingredients in a range of wet and dry foods, with many grain-free options available.

Simmons Pet Food
Read 67 Reviews

Menu Pet Foods was purchased by Simmons Pet Food in 2010.

Mother Nature Dog Biscuits
Read Expert Review

Mother Nature dog biscuits come in several tasty flavor combinations like buffalo stew and carrot cake. Natural home-style ingredients provide crunchy, wholesome biscuits that are healthy and beneficial for dogs' teeth and gums.