Consumer Reviews and Complaints

I have had dogs my entire adult life & the vast majority of years (and now) 2 - all rescues - at a time. After trying newer, sometimes better sounding, brands and numbers of digestive and/or skin issues as a result with other food now have healthy, well nourished, active and happy pets with Science Diet beef & vegetables. (I find the poultry in pet foods very poor quality.)

Most companies offer really good deals to attract new customers; these good deals are not available to current customers. Hills Science Diet gave a $49 bag of cat food FREE to old customers! What a good move.

After putting our 7 1/2 mo. Havanese Shih Tzu puppy on our Vet's recommended Hill's Science (Dry Puppy Food Small Breed) after being on their Advantage Line (also Vet's recommendation) and previously Halo, she began to have very soft runny stool and vomiting. One day she pooped 6 times when she usually goes once or twice daily. She also had episodes of gagging/dry heaving. In addition, she seemed to have less energy. No run like hell events Havanese are known to do. Finally after stool tested and taking her Vet prescribed meds (which our plan did not cover), she felt a little better. Fortunately we got credit for our return.
We then chose to transition her to Fromm Puppy Gold. Her stool quickly returned to being firm, no vomiting/gagging dry heaves. Energy level returned to normal as well. Plus she now loves the taste far more and eats most of the servings. After seeing other dogs with similar symptoms I felt compelled to write. Hopefully, this bring attention/awareness to our concern. Esp. to the Vet community who seem to push their products. Luckily she was on the Science Diet for less than a month.

About 2 months ago, my Vet said my dog was overweight. She is a 2 year old Puggle and looks every bit like a pug, short and bulky body. My Vet put her on Hills weight management food. Within 2 weeks of starting the food, she began to pass blood in her urine. With one day of seeing a pinkish tint in her urine, it went to dark deep red. Took her to the vet and she developed a serious Urinary Tract infection. She was given antibiotics and a different Hills diet food that was for Urinary issues in dogs. My dog started to eat the food, but was picking at it.
2 weeks after starting that food, she now will not eat at all. She has lost all appetite, which is highly unusual, since the beagle part of her wants food all the time. She drinks water, and plenty of it, but now runs away from us when we try to give her any form of food. Even her favorites. I am alarmed to read now many people on this site are writing the same things. This Hills food must be poison... I am at the point of going after Hills to pay for all the Vet bills.

I have 2 little dogs, both 11 years old. I took my little girl Bella to the Vet for her yearly vaccination and he stated that she needed to lose some weight, so he recommended Hill's Science Diet for her to lose some weight. That was 5 days ago. She loves her food, and ate the required amount the first day, after that she did not want to know about it. I persevered for 4 days and she would not eat it, actually she started to go outside and bury it in the garden which I think it is where it belongs. I thank GOD that she is smarter than me, as she knows when something is wrong with what I was feeding her. I gave her some fresh food on the 4th day as she was starving. My other little dog Toby would not even look at it from the first day, and as he did not need to lose weight, I gave him his usual food.
They are both good eaters and usually eat most things, so there is definitely a problem with this food. DON'T BUY IT. IT IS EXPENSIVE AND CRAP. I will go back to giving them home cooked meals with a little dried food. If they need to lose weight I will give them smaller portions. At least I know what I am giving them. Have you looked on the packet what is listed in Hill's Science food? Don't give your family members this food.
How do I know I can trust these reviews about Hill's Pet Nutrition, Inc.?
881,173 reviews on ConsumerAffairs are verified.
We require contact information to ensure our reviewers are real.
We use intelligent software that helps us maintain the integrity of reviews.
Our moderators read all reviews to verify quality and helpfulness.
For more information about reviews on ConsumerAffairs.com please visit our FAQ.

I have been feeding my dog Science Diet since he was a tiny puppy based on the recommendations of my vet. We started him on the puppy kibble and moved him to the adult food when he hit 1 year of age. The entire time we've had him, he's been very skinny. I have taken him to the vet over and over and asked them why he wasn't eating. His ribs could be seen and his spine was sticking out. I was terribly worried about him and felt like I'd done something wrong somewhere as a dog owner to have him looking so scrawny. The vet assured me that there was nothing wrong and even had me paying for the Science Diet wet foods that are supposed to be calorie dense. Still my dog refused to eat. It got so bad I took to coating his food in peanut butter and standing with him to coax him through eating. It's been a nightmare.
Yesterday when I let him inside, he zipped to the cat food bowl and began desperately looking for food in there. That was a clue that there was nothing wrong with his appetite. On that hunch I went out and bought an entirely different brand of food for him. The instant it was in his bowl, he was wolfing it down and licking the bowl clean. All this time, he has apparently just hated Science Diet so much that he'd rather starve than eat it. That's a huge warning sign when it comes to food. Why would an animal rather die of starvation than eat this brand?? All that time, money on vet bills and fear over losing a member of my family came down to a dog food so bad that my pet almost killed himself rather than eat this stuff. Please take this as a warning! Do not feed this mess to your animals. I will NEVER buy Science Diet again.

I have been feeding my dogs "Hills" Science Diet can dog food for a few weeks. I just bought a few cans from my vet of the Puppy Chicken & Barley Entree and it made both my dogs deathly sick. They immediately started vomiting and it lasted most the day. At first I wasn't sure what cause them to get sick but after looking at the food it appeared red and smelled differently from the last food I got from Petco. I went back to Petco and bought the same food and the color was light tan.

I have a 5 year old male Beagle "Louie". Louie has always been a bigger size Beagle than the average size... but after neutering (Louie was almost 3 years old) he gained 20 pounds in the first year... and I had cut his food intake in half within 6 months... 1.5 cups of dry food a day!! So I had a good hunch that Lou had/has hypothyroidism. Come his annual vet appt had Lou tested and levels indicated a positive diagnosis... so decided to seek out a "specialist" in this field as a general vet usually knows a little about a lot... so as not to waste time as we all have. Back and forth to the vet with no diagnosis and then they send you to the "Specialist". Anyway meds are not helping. Lou has not lost a pound... 7 months now. Changed to another weight controlled food and still nothing. Vet wants to keep Lou in the meds. Hmm. Why!?? And suggested Hill's Metabolic Food.
I strongly expressed my discomfort in switching to the Hill's brand since I had two of my other dogs (crossed over now) on R/D and K/D... Waiting to pay for the R/D one Day a couple of years ago just happen to look at the ingredients and was totally in disbelief that "corn" was the first ingredient!!!! Are you kidding me!!?? Like so many reviews... I too trusted my vet and didn't even think to look at the ingredients since it was a "prescription" food as well. After all wouldn't a "prescription" food offer the "best" of ingredients??? NOT!!!! I immediately took my dog off of the R/D. Feeling so desperate to get this excess weight off of Lou... was gonna suck it up for a couple of months. And SO glad I thought to take a look at reviews. Have a guardian angel looking out for our "loves" through these reviews. And to know these are all so true... as we all would not be spending time writing our experiences. Rather wanting to share and help others.
I WILL NOT EVER USE THIS FOOD. Thank you everyone for confirming my "gut" feeling. And as one reviewer commented... trust your gut... not always your vet. I spoke with several vet techs and I learned that Hill's gives lots of money to the vet schools and/or students and in exchange these vets sell the products. So that's why all these vets sell this crap food. How they can sleep at night is beyond my comprehension. It all boils down to money... Greed!! Keep doing your online research everyone. You will learn a lot and know what to sift through!! I will be onboard. How can we get this life ruining food off the market... Anyone know???? Reach out to me. I am willing to help!!!!!

This food was recommended by the rescue and vet when I adopted my baby. I had fed Science Diet to previous dogs and was happy with it. However, since there are so many premium brands and formulations around now, I will probably try some to see if she fares any better with them.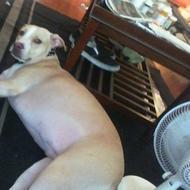 I was walking my Cairn Terrier and came upon a fair in my community that had the SPCA there with a dozen adoptable dogs. I wasn't looking for another dog, but my dog was interested so we interacted with 11 small dogs and she didn't take to one of them. Finally I was leaving, without looking at the one large dog when my dog began pulling the lead. Behind a screen was the one large dog a yellow hound dog mix, who was emaciated and was obviously a recent stray addition. Both dogs tails were furiously wagging and I could tell immediately they had some connection. I wanted another indoor dog and not a 50-pound dog that was rail thin and would obviously carry 20 or 30 more pounds.
On top of that the dog was coughing continually, but was only 9 months old. I found out she was abandoned when the previous owner had passed away and was left outside for two weeks without food or water in the only cold month that year in my part of Florida. I took her home because I just couldn't leave her and immediately went to the vet who gave me a bag of hills science diet for large breeds 1-5 years old and she loved it. When that bag was finished I purchased a bag of even more expensive dry food, that I won't mention and changed to that gradually as instructed when changing foods.
Well after feeding her this food for two more months I noticed that she wasn't eating it as readily and had stopped adding weight after putting on ten pounds eating the Hills. I went back to the hills science diet and she has been eating it now for the last 18 months and weighs 75 pounds of muscle. She is very active, extremely healthy and loves my Cairn terrier and has become a new dog. I think when changing dog foods you have to do so gradually number one so their systems can adjust. My Cairn eats the dry food the Hound dog didn't like, just a different variety and the ingredients in both are very healthy. I suppose a rat in dog food would turn someone off, however this food has done my dog very well and I don't mind spending the extra money because I want them both with me for a long time.
When I get the bag from my distributor, I empty it into another large sealed container immediately after opening it. I have never found anything untoward, noticed foul odors or had a problem at all. If I had noticed a foul odor I would throw it away no matter what I paid and get something new. When I see the negative reviews and I understand other experiences vary, however this food was recommended by my vet, the dog loves it and has thrived eating it. She's now going on 3 years old and my Cairn is almost 10, but they play with each other all day and both are great, happy dogs and I trust my vet and own experiences better than other unknown reviews.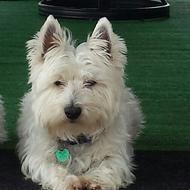 I had a beautiful active Westies for 11 years and feed him Science Diet Light for years and 6 months ago he had major surgery for bladder stones and was put on Science Diet U/D and ate it well. Then he started having strange actions by not moving like he was in pain and I took him to the Vet and all they did was took blood test and X-rays and found that 7 months later he have more bladder stones. But what I noticed that the canned U/D prescription dog food had a bad smell, but I kept giving it to him and he went into another episode. I rush 190 miles to get treatment and he passed away 15 minutes after a got him there. My other two Westies will not eat the dry or the wet. So I will look for a way to make homemade food for my dogs.

I bought a large bag of Hill's Science Diet Optimal Care in July. My three exclusively indoor, healthy cats have always been good eaters. The first time that I put this out, all three cats ate it. That was it, they ate it once and wouldn't go near it again. A few days later two of the cats started to vomit. All of them were lethargic, wouldn't eat anything and started to lose weight. All three continued to deteriorate. I took them to the vet and blood test showed severe renal failure. So far, we were able to save one with hydration to flush toxins out of the kidneys. One is very ill and still hanging on. The largest, most athletic and also biggest eater, died of kidney failure. In a matter of weeks, my entire, healthy animal family has been wiped out. As you would expect, I am heartsick about this. Please do not buy this food.

I've been feeding my cats the c/d and m/d prescription dry cat food for years, never had a problem with it. A few months ago I opened a bag of c/d for my cat, Sammy, and he refused to eat it. He only wanted his brothers m/d formula. Since he was literally willing to starve himself to death, I left him eat the m/d. I ordered two large bags of m/d and the cats went through the first bag without a problem. I opened the second bag and my other cat, Joey, ate a few bites and stopped and then vomited. Sammy smelled it and refused to touch it. I smelled the food and it smelled the same to me as it usually does.
Later I tried feeding it to them again and they smelled it and just walked away. Sammy can be a finicky cat so I'm not to surprised. On the other hand, Joey is not a finicky cat, he will eat just about anything. My cats are smelling something in that food, that I can't smell, and they are repulsed by it. Just putting it out there, in case someone else is experiencing the same problem.
I switched to a different brand of food and they are both eating that with no problem. Also, my daughter was feeding her dog some kind of canned science diet food, not sure which one, and her dog was experiencing vomiting and diarrhea until she switched to a different brand of food. She had been feeding her dog the Science Diet for quite some time without any problem, then all of a sudden her dog started getting sick. Seems there might be some kind of quality control problem with this food. Now I'm stuck with a $45 bag of food. I wouldn't even donate to the shelter because I wouldn't want to make the shelter cats sick.

I have Rottweiler who has a hereditary hip problem. I started to notice she was walking funny when she was about 8 months old. So I gave it a couple of weeks before overreacting hoping that she had just bruised herself. Then we had a snowstorm which was her first and she had a ball jumping around in it. The next day though she could barely stand and she would cry out when she would get up. The next day I made an appointment with an animal hospital in my area which is as I learned highly respected. I assumed walking in that they would want to do surgery to correct any problem that might come up and at that point I was willing to do and spend whatever I had to so that my dog didn't have to live with the pain she had.
The vet looked her over and pulled in a certain way on her leg and I thought my dog was going to take the vet's face off. He stood up, smiled, and explained in great detail the hip problem and then said he wanted her on the Hill's Prescription Diet food for joint care. I was skeptical that a certain type of dog food was going to help so I asked about surgery. He said to start the diet and we will revisit in a month and see how she is.
Well to my surprise I saw a difference in her walk in two weeks. One month and she had no limp at all. It is now six months later and I haven't seen her limp once. There is no crying when she stands. Honestly if I didn't live the experience I would not believe it. She actually gets a little annoying now because she is always jumping up and down like a kangaroo. On top of all that I struggled when I first got her to find a food she would eat. That is also not a problem with the Hill's Prescription Diet food. Looking at some of the past reviews makes me wonder how there can be so many negative reviews. But this is my experience with the product so I guess I am lucky.

I just read these reviews because I was curious if other cats had been having issues with this product. Here's one more story to add to the testimonies: I've been feeding my cat the adult wet food chicken/liver formula since I adopted her 4 months ago. Soon after I got her she was throwing up 1-3 times per week. I thought this was usual for cats and that some cats just have sensitive stomachs. Then, she started demonstrating weird behaviors toward the food. She would sniff it and walk away, or try to bury it without eating, even after not having eaten all day. I finally read the ingredients and realized I had no idea what I was feeding my cat...
After four months of my cat vomiting and blatantly disliking the food, I finally switched to a different product--of which I can pronounce all the ingredients-- and I'm so glad I did. I feel guilty that it took me this long to investigate the Hill's product and switch foods. I'm also relieved I switched soon enough that my cat hasn't had any serious health consequences from it. This stuff is absolute crap. If you love your pet, stay away from it.

I fed my 2 cats Science Diet Canned food for years. In July 2016 I noticed a label changed on the can but didn't think too much of it. Then both cats started vomiting and had diarrhea. I took them off all food until things settled down and then started giving them canned pumpkin and gradually started them on their dry food again (Core Wellness).
After a couple weeks I tried the Science Diet canned food again (I made sure I got the OLD label). After 2-3 days they were both vomiting and had diarrhea again. I am no longer feeding them canned food of any kind and they have both been just fine. I can only ASSUME that it was the canned food that was making them sick since it affected both of them. Has anyone else had a similar experience with Science Diet canned cat food recently? If so, can you share your experience and if you've found another brand of canned cat food to give your cats?

I had my dog on Science Diet for over 4 years. 6-8 months ago, my dog started to not want to eat it anymore and my mom said that it stunk and she couldn't breathe around it (she has an allergy to molds). I did not take it seriously. Kept feeding my poor baby this expensive food, because for so many years, it was awesome food. After not wanting to eat more and more, and acting like she just didn't feel well, and episodes of throwing up, walking funny and several visits to the vet, and finally doing an ultrasound on my babies liver and gallbladder it has been discovered that her gallbladder has sludge.
I Googled information about what causes it, and I found an article that talks about mold and fungus in dog foods. Then my aunt told me about how dog food companies have started using cheaper reject potatoes with black spots of mold, that do not qualify for human consumption. I then Googled Science Diet, and it looks like they might have started using bad potatoes starting around November of 2015, because that's when numerous complaints started happening, and the correlation of my dog not wanting to eat it.
Before that, they used to have a 4 and 5 star rating. I feel cheated by trusting the brand with my dog's health, then seeing her so sick and miserable, and expensive line of medical care to get to the bottom of why she seemed to be getting worse. They should be sued for malpractice! I am including the treatment that my vet has suggested, just in case others can't afford ultrasound's or other expensive tests. 11 lb miniature poodle, diagnosis of gallbladder issues. 1 - 16mg ** (anti nausea) once a day, 1/4 tablet of ** (twice a day), 1 ML of ** drops (twice a day). The only thing she has started to eat for now is bread and non sweetened cereals.

6 months ago I transitioned my rat terrier onto an adult dog food with Science Diet. Gradually I started seeing a decline in her health. I took her to the vet and over 3 months had numerous tests done including labs. She was on 3 separate antibiotics over 3 months. After having a third urine test done which ruled out infection I was told she has liver and kidney disease and was told to put her on science diet KD. My dog refuses to eat it so I put her on homemade food. She has greatly improved. She's vibrant and full of energy and hasn't had peeing accidents. I've read the bad reviews of Science Diet dog food and believe it led my dog's health downhill plus burdened me with 2000.00 worth of vet cost.

I tried ordering off of your website 4 different times and at one time I could find the right food. The next time no. The next time no ordering. The next time couldn't find the food. Next time no ordering. The next time could not order two bags of food. That is totally ridiculous and stupid and I can't imagine putting a site on there that doesn't even work.

My dog, Lexi, was very unhealthy when she was just a puppy. She had to have surgery at just 11 weeks old and we had no idea why. When you're a new pet owner you don't put much thought into buying dog food (or at least I didn't). My veterinarian told me Lexi was having these problems because of a cheap dry puppy food we were feeding her so she recommended Science Diet for a long term diet. Lexi has not had 1 problem since that day and I owe it all to Science Diet. Their food is genuine (as you can see on the label) and I feel safe and knowledgeable that I chose them in the first place.

I adopted my little dog a year ago and he was 11 pounds. They told me he should get down to about 10 pounds and a year later he was actually up to 14 so my vet told me that he absolutely needed to go on a diet and that I needed to get Science Diet metabolic for him to lose weight. I was excited to see him lose some weight and maybe become a little more active again. I am disabled so he does not get a whole lot of exercise but he is a great little lap dog and doesn't really seem to care, which was one of the reasons I decided he was the perfect dog for us. He did well on the small sample sized bag that we were given at that vet visit. His weigh in after the sample bag showed that he had lost 1 pound in 5 weeks and that was great.
I bought a new bag and he had been okay on it for several weeks but then all the sudden he started acting like the food was gross and he would not eat it. He would act very hungry, but then when I would try to feed him his normal meals twice a day he would smell it and back away and go lay down and sleep. He also started eating grass outside and when he got so hungry that he had to eat some he started throwing up on my bed at night because it was really bothering him. He then also had a very loose stool outside and his eyes have become very watery which never happened before. He has become really lethargic. The hair on his back is standing up all weird like he is in discomfort, and he is just not himself.
I was beginning to become really concerned for him and as it is a holiday weekend I was going to wait until Tuesday and then call my vet if he was still not eating, but I decided to come on and see if there were any reviews on this dog food because I have just never seen him act like this before. After reading all of these horrible stories I decided to try giving him a bowl of his old dog food to see if he would eat it. Well, surprise, surprise he got it all down and now is acting totally normal. There is something seriously wrong with this food if it is killing dogs and making them so sick that they are vomiting and becoming lethargic and listless. I feel sick to my stomach that I may have almost killed my dog trying to give him a dog food to lose weight when there was nothing else ever physically wrong with him and all I was doing was trying to help him and following my vet's directions.

My dog was sick. She was eating the grass at our lawn and the vet said that that was a sign that there was something wrong with my pup's tummy, so I fed her Science Diet. She loved it! It was a bit expensive, but it was worth it. After a few days of feeding her Science Diet and the meds the vet prescribed, she eventually went back to normal. Thank you Science Diet! Pricey but it was just for a few days.

My 14 year old Jack Russell developed pancreatitis several weeks ago. The vet recommended we feed him the I/D canned food. He did not like it at all but ate it out of hunger. After a few days on the new food he starting vomiting profusely. I stopped the food and went back to the boiled chicken and rice. At his next check up, she insisted he needed the special dog food and we tried the dry. Since I have two senior dogs, I thought I'd let them both eat it. First day, they gobbled it up. The next day, the JR balked at eating it but finally did. By the third day, both dogs were refusing to eat it. That's when the other dog started vomiting. He felt so bad the entire day. Trembling and grunting with the pain. I felt so guilty that I may have killed my dog by letting him eat this food. They will be getting the boiled chicken and rice from now on. I consider myself a good dog mother and will let others know to stay away from this product.

She had eaten it for a while, and I was puzzled when she became sick. She wouldn't eat anything or drink water. I put crushed ice into her mouth. After a few days, she began to eat things. I offered her Greenies, lunch meat, etc. When I offered her a piece of the SCIENCE DIET, she backed away (that speaks volumes). I switched dog foods, and she eats again but doesn't like her long walks (as she did before). I am really upset about the whole thing. I am disabled, CEREBELLAR ATAXIA, and do not drive - otherwise, I would have taken her to the vet. It was that scary.

My 9 yr old mini schnauzer has been on weight management dog food for 2-3 yrs. Last trip to vet he asked if "Rudy" was drinking a lot of water (NO). Said his kidneys not looking good. Vet said start k/d. After 2 weeks, my dog is sick, lethargic & stares in space. Taking him off the k/d as he's never acted this way before. Hope it's not too late and I've been reading negative outcomes pertaining to this brand.

Our dog became very sick from eating Science Diet. Weak, vomiting. We have lost a family member because of Science Diet.

I bought my first puppy. I heard about all the pet food recalls and was freaked out. So I wanted to trust Science Diet puppy and adult toy breed dog food. They have a new state of the art facility so I thought it would be safe to trust Hill's Science Diet dog food. The whole time my dog was on the puppy and adult toy breed food of Science Diet he had so many soft stools a lot and he would throw up a lot and make a choking noises a lot like he was going to throw up and a lot time he would not eat. Then Science Diet changed the look of the bags on all their products and his stools got very loose. So I brought him to the vet. They put him on prescription Science Diet intestinal food. That stuff smelled so bad. It firmed his stools up a bit but he would poop soft skinny poops and a lot of times he would not eat it. So now on Royal Canin prescription food and he loves the food and has good stools.

MADE MY DOG SICK. If I could have given it no stars I would have. My 9 year old GSD was diagnosed with chronic kidney disease because of her recent blood work results (most likely due to the use of anti inflammatory meds), our vet recommended a low protein, low phosphorous diet. The only sign of kidney disease that we noticed was she was drinking more water. Otherwise no symptoms. I didn't want to change her food but felt I had no choice, had to do what is best for her, so I bought a bag of the Hills KD diet. Opened the bag and couldn't believe the strong odor, her current food that she had been eating for many years has no odor and she loves it. Vacuums her bowl. As bad as it smelled my dog still ate it when I gave her a little to try. So I started mixing 25% Hills to 75% her other food and within hours she vomited undigested food, happened again on day 2, and she was starting to lose her appetite which is very unusual for her.
My vet told me that these were signs of the later stages of kidney disease, and to give the food a little more time. On day 3 her stools started to get soft and yellow looking and her eyes started to get watery, and she was depressed. I decided that no way was this a coincidence and took her off the Hills BEFORE it got worse. All this with just a 25% of her food being Hills. It took a couple of days for her to get her appetite back, it has now been 5 days on her old food, and she is now back to herself, no vomiting, stools are normal, vacuums her bowl, her eyes are not watering, and she is back to her happy self. I find it an odd coincidence that these symptoms appeared as soon as I started feeding this food.

After feeding our cat who had an episode with crystals in his bladder, which almost killed him, our vet told us he could only eat the CD canned and dry Science Diet. Just recently we have had to return 2 cases of the Science Diet back to the vet. It does not look or smell the same, and our cat does not seem to want to eat it. When we got him to eat a little he began heaving later that morning. We decided not to feed him anymore but we are concerned now because our cat will not eat any of the other CD formulas available.

My wife and I have 2 dogs; an 11-year-old pug Roxy and a 5-year-old German Shepherd Bei Bei. I know I wrote a lot here, but after reading other people's comments and experience with Science Diet dog food, I couldn't sit back and not share our terrible experience we are currently dealing with. We hope someone will read this and the other comments as well, and not feed their beloved pets Science Diet, it will harm your pets!
Our pug, Roxy, became sick on Jan. 26, 2016 and was sleeping a lot, her tail down and had vomited a few times in 2 days. We decided to take Roxy to the vet to get checked out. Once at the vet they weighed her in at 18 lbs and after her check-up and blood work, they said she had some problems. The vet gave her some antibiotic medicine to take care of an infection. The vet also said she was going to need to be put on prescription Science Diet W/D because the tests showed she needed a diet high in fiber, low fats, etc. So with the advice of the vet we ended up purchasing the Science Diet about a day later. We started her on her antibiotic meds on the 26th and by the next day she was starting to show signs of improvement and by that following day she was getting back to normal.
So on the 29th we started to feed our pug Science Diet W/D and our German Shepherd adult Science Diet for dinner, and both dogs ate the food like it was Thanksgiving. The next day Roxy was showing huge improvements, energy, excitement, loved her walks, and being a happy pup. But then after 2 days of eating Science Diet, Roxy's eating started to slow down and by Feb. 3rd she was eating about a quarter of a cup of the dog food a day! By Feb. 5th she completely stop eating the Science Diet, in fact she would walk away as if I was giving her a bowl of vinegar. Around this time we started to notice our German Shepherd was eating a lot of grass, something she doesn't do unless she feels ill.
So then from Feb. 5th to yesterday the 10th, our Pug Roxy, wouldn't eat the Science Diet, not even when we left it in her doghouse overnight; she completely stopped eating. We started last night and this morning to hand feed Roxy some boiled chicken, but she would only eat 3 pieces of chicken which were the size of a quarter, and this was not good because Roxy loves chicken. With the few pieces of chicken last night, some egg and a couple of treats earlier in the week, that's all she's had to eat for 5 days! I took her to the vet today and she has lost 3 lbs, from 18lbs to 15lbs! Our pug that looked like a pug 2 weeks ago now looks like an emaciated dog! This has broken my wife and my heart to see our dog that less than 2 weeks ago was full of energy and now looks like an emaciated dog!
I took the Science Diet back to the vet, printed out comments from this site and others regarding Science Diet, and he reacted like, "SD is the best food in the world and there must be something else wrong with her." I asked how is it that she was ok with her old food, took the meds and started to recover, but shortly after giving her bowls of this Science Diet POISON food, she has got a lot worse than she was when I first brought her in? He had no comment and suggested I go to another vet and in fact he gave 2 business cards to other vets! I asked him "can I feed her something just so she can have some food?" He said "it wouldn't help in your dog's situation. Your dog is serious and she might not make it past Monday. She needs an IV, an incubator, and other medication from a more advanced hospital." I couldn't believe what I heard!
I took Roxy home and thank God for my wife, she was given a number to another vet from her co-worker. I called this other vet and he was concerned, but he suggested we try and feed her some Gerber chicken baby food and some "Ensure" dog formula. Tonight we rushed to the store and bought 6 bottles of baby food and a syringe to put the food in to force feed her if she wouldn't eat. When we got back we tried to feed her the baby food, but Roxy didn't want to eat the food at all. So using the syringe, I put the food into it and then put the syringe on the side of Roxy's mouth and she started eating it and loving it! She ended up eating one and a half jars of baby food PLUS a handful of fresh fish! This brought my wife and I to tears! This was the first time Roxy ate food, and a lot of food in days!
We know we are not out of the dark clouds yet and we're praying that tomorrow and the days after, we will see more and more improvements in Roxy and we pray she can live out the rest of her years as a happy little pug. We stopped our German Shepherd from eating that SD, and we pray we stopped her earlier enough that she will not have any long-term ill effects from that food. BUT as far as this poison called Science Diet is concerned, it is TERRIBLE and I wish I would have seen this site earlier! I wish this information was posted everywhere so other pet owners would be more aware of this dog food and the harm it does to our pets!
We were brought to tears and angered when we read what others said about what this dog food has done to other pet owners. It's horrible and sad! The positive reviews make me wish these pet owners would stop using this food, because it will catch up with their pets. Science Diet food needs to be taken off of the shelves and no longer sold or even given out!
Science Diet Company Profile
Company Name:

Hill's Pet Nutrition, Inc.

Website:

http://www.hillspet.com/en/us/home