Nutro Dog Food
The Nutro Company has been committed to creating natural and delicious dog food since 1926. As pioneers in the natural pet food industry, each ingredient is carefully chosen with a purpose, to provide the best nutrients for man's best friend.
We know your dog's health is important to you, and it's our promise to deliver quality dog food at a price that won't break the bank. You can trust that our ingredients and processes are carefully monitored so you can focus on enjoying time with your best friend. Read what our customers have to say and then check us out for yourself!
Consumer Reviews and Complaints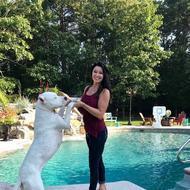 My dog was allergic to every dog food we tried, so I did some research on ConsumerAffairs.com. I found that Nutro dog food had great reviews and one type was free of beef and chicken. I ordered the lamb and rice formula and my dog was NOT ALLERGIC to it. My dog's skin rashes cleared up and I have now kept her on this food for 1 1/2 years. I recommend this to anyone who has a dog with beef and chicken allergies. Another great thing about this dog food is that my dog devours it! She LOVES it!!!

Had very high expectations on this food (Nutro with Lamb) - great reviews were everywhere. Really disappointed!! My healthy American bulldog mix started having a diarrhea and skin issues after two weeks on this. Before that, we had another HORRIBLE food from the same company (aka Pedigree - beware! the worst food ever!) Now, I will never purchase ANY product from Mars, especially dog food. I won't recommend this to anyone. Now we ordered another food from the company that is focused ONLY on a dog food, not just profit.

I bought a brand new bag of Dog food for my dog and found a dead Rat in the bag of dog food which I fed half of it to my dog. I picked it up while scooping it up to feed my dog. I've never had a rodent in my place nor was it possible for one to get into this tiny opening. We have been with this brand for almost 6 years and we're thrilled with the quality until this happened. I called customer service and they treated me like crap and only offered my money back. They didn't sound like they were thrilled with keeping me as a customer at all. I would not recommend this brand or company to anyone.

My dog stopped eating and the man at the pet store suggested Nutro Dog Food (Original Formula). My dog is a Yorkie and is very picky with what she eats. She ate the food for a little while and then stopped eating again. I didn't like the price and have to drive farther to get it so that wasn't good. I could have had it shipped, but that was also an extra cost. I don't always drive farther out so I was having to make special trips just for 1 bag of food and that to me was a waste of gas. Nevertheless, I liked that it had many options as far as flavors and grain free or not. It didn't seem to upset my dog's stomach either.

High Protein-Grain Free: I like that it's all natural, grain free, high protein, real meat is the first ingredient has veggies and nutrients my dog needs to live a very healthy lifestyle, good for bones. It doesn't need change other than could include more variety of flavors and include more unique flavor varieties such as sweet potato. I did some research online and found it to be a top notch brand that is all natural and does not include anything artificial or fake and no filler, corn wheat or soy. Worth the price.
How do I know I can trust these reviews about NUTRO Pet Foods?
885,230 reviews on ConsumerAffairs are verified.
We require contact information to ensure our reviewers are real.
We use intelligent software that helps us maintain the integrity of reviews.
Our moderators read all reviews to verify quality and helpfulness.
For more information about reviews on ConsumerAffairs.com please visit our FAQ.

I chose Nutro Dog Food Original Formula because it seems to be better for my pet. Which is very important to me and for her health. Healthier food for my dog means that she won't become overweight and that helps my mind rest at ease. Better food for my pet means that my little raisin gets the best food that is there for her. Nutro is a premium brand. However, I don't like the packaging. The packaging to me is very bland and more color would be better for the brand. Other than the packaging being on the stale side, the font and everything is really really nice.

All the ingredients are strictly listed on the side and I can see exactly what is going into my dog. The nutrients are also labeled with percentages and most importantly my dog enjoys them. My friend had a pet who was really particular about dog food. Seems her dog would only eat organic which she did not know the dog food she was feeding her dog was not completely organic. She did some research and came across the Grain Free Nutro dog food and recommended it to me. I do not dislike anything about Nutro dog food but the percentages of the ingredients should be listed and not just the percent of nutrients.

Nutro always provide quality food for my dog that she always enjoys to eat and she seems to enjoy the flavor. And I chose Nutro (Original Formula) because of the quality of the ingredients and the consistency of the brand. There are also many varieties for different diets and they have anything that will fit your lifestyle.

Nutro Grain Free has the best reviews for grain free dog food. I like that it is grain free since my dog is allergic to grains. I also like that it is available in different sizes so that if I am tight on money I can get a smaller bag to hold me and my dog off till I can buy a big one. It has definitely met expectations. My dog's allergies have gotten significantly better ever since I started him on this grain free dog food. But I would improve the variety of pieces' size and hardness. My dogs are old and sometimes big hard pieces are hard for them to chew.

The protein in the meal how to help the dog out my doctor doesn't alway have the right protein so they recommended I get Nutro High Protein-Grain Free dog food to help the dog out. It really worked. It is an amazing food so y'all should try it. Nutro dog food have met my expectation.

A friend of mine used Nutro for her dogs and recommended it to us. We decide to give Lite & Weight Management a try and our dogs seem to like it over other popular name brands. It is healthy for my dogs which is important to us, the price is reasonable, and we like that it has been around for a long time. I would like to be able to offer my dogs a variety of flavors but when we switch around within the Nutro brand flavors my dogs get an upset stomach so we stick to the same flavor.

I had heard good things about Nutro Farm's Harvest from friends. They recommended it and I tried it and have loved it ever since. The price and packaging are great. My dogs loved it and they ate it up. They beg for it and like it as much as the Blue Buffalo brand which is really, really expensive.

Nutro High Protein-Grain Free is one of the best things that I gave my pets in their lives. It tastes really good for our pets since they can't stop eating. It helps me a lot to feed my pets. The dog and the cat loves it very much. Also, it has a lot of very good nutritious stuff in it and it helps me a lot to feed my pets. So it's very good and I love it. It is also not that expensive.

Dogs are not meant to eat corn and I don't like corn based food with a lot of grains in it and also suspect preservatives. I like meat as the first ingredient. I bought Nutro (Original Formula) because of the meat based ingredients and it being a quality food. My dogs like it and I like the ingredients. It met my expectations. My dogs are Chinese Crested and can be sensitive. It did not cause any gas or stomach or skin issues. I dislike the premium price as I am disabled and money is an issue but I get the best I can afford for my pets as they mean the world to me.

I read a review of Nutro Wild Frontier Dog food that was quite positive, so I checked it out and read the ingredients, and was impressed, especially with the grain free variety. It has ingredients more like what a dog in the wild would eat, and the particular variety I bought has no grains. Instead of chicken and beef, it has things like duck and fish. The price is higher than most others however considering the quality of the ingredients, I would say it is pretty fairly priced.

I have read that the Nutro brand is wholesome for my dog and doesn't contain artificial ingredients. It doesn't contain mostly, for example, corn. It comes in different texture and flavors. The texture is perfect for my dog who is old and has a hard time chewing some foods. My dog likes the taste and seems to enjoy eating the Nutro food (Original Formula). It improves his overall health. The price is a little higher than other foods but is worth the cost since my dog likes it. Also, it is not sold in all stores. If I had to improve anything about it, I would make it available in wholesale food stores.

Grain free is much better for dogs because in the wild they wouldn't be eating grains. Many dogs are overweight and sluggish because they can't digest grains very easy. The dog food is a little on the expensive side but so are all the other wholesome brands. It is hard to find though because not every store carries this brand. The food was fine and the dogs liked it well but we have since switched to a different brand that is carried at our local store. We can also order it online and still get a discount.

I want the food to be both tasty and healthy for my dog. It should be easy to store and to give to my dog, good for teeth and health of dog. I chose Nutro High Protein-Grain Free dog food because it would give my dog a change from the other dog foods. I get it easily from my regular grocery store as well as at other stores near my house. It is easy to store and to dish out to my dog. It is a complete dog food. My dog is healthy and loves the food.

A friend of mine that also has a dog recommended Nutro Lite & Weight Management to me, my pet tried it and it seems a good option. My dog likes it because the food has a decent smell, he likes its flavor, and I feel my pet is doing well with the nutrients of this food. Also, it does not hurt his delicate stomach. However, I would like to find a variety of meats included in the food. I would also like more natural/Organic ingredients, like carrots or other veggies that dogs can digest well and at the same time are nutritive.

I chose Nutro high protein dog food because it's better for my pets. I also chose it at the recommendation of my veterinarian. He claimed that he fed it to his own animals. That was enough for me to believe it was a great product. It's all natural and made by people that care. It's also made of what dogs are supposed to eat. It's high in protein and not fillers. It also seems to make my pets more energetic. I get peace of mind knowing I'm doing something good for my pets. The only thing I dislike is the packaging. It is slippery and hard to hold onto. It's also hard to open. I'd like to see the packaging be easier to handle and maybe even biodegradable. It would also be very nice if nutrition was less expensive, but I realize you have to pay for a high quality product.

Blue Buffalo is a great brand and the one I use to use but it got a bit pricey so I went to another one. Nutro can be equivalent to what I buy. Not quite but it work and I buy it. The ingredient of Nutro Dog Food (Farm's Harvest) are great and I like how organic it can be so I went with that one and it work perfectly fine. My animals seems to like it so I am happy so he is happy. But I dislike how small the bags are. I wish the bag could be a bit bigger for the price I pay but at the end of the day my animals are happy so so am I. It is a great bargain at the end of the day so I am not complaining.

I love the Nutro High Protein-Grain Free. They have amazing ingredients for their food. The dogs enjoy all of the food I give them, and they absolutely tear it up. They love the food so much, and I hope I can feed it to them forever. However, I wish they had packages that came with more food. More food for a higher price but more discounted price in a way. I also love discounted prices! That'd make me buy more! The dog food is overall great, for me and my dogs. It doesn't make their breath stink like dog food, it smells natural. I'd tell anyone to try it.

My dog loves it, he would be excited every time I went to his bowl to feed him Nutro Dog food (Original Formula). Made with natural ingredients, my dog knows what,s best for his meal and he finds that Nutro dog food is the best he's had. This is why we come to only buy Nutro Dog food over other food products. If I were to improve with the Nutro Dog Food product, I would improve it by increasing the amount put into the packages. Although it has a good amount, having more would not hurt the customer. I would also improve the dog food by adding a special toy inside the package, so my dog can play with the toys he receives from the packages. Nevertheless, it has met my expectations. I find that other dog food brands are much more expensive, however Nutro Dog Food is so much more affordable while still being delicious for my dog. Nutro Dog Food is one, if not best, dog food brands out there.

I was initially given a bag of the food by a friend whose dog would not eat it. My dogs liked it though. My lab was shedding her hair due to an allergic reaction to other foods that included corn. With Nutro Dog Wild Frontier, that stopped. I like that it's no corn especially, all natural ingredients. It's on the upper end of dog food so I knew it would be good for my dogs. Although I like the dog food and the quality, the price of the food is on the high end. My Labrador tends to eat a lot so it makes keeping her fed expensive compared to brands like Purina.

I change my pet's food to give a variety and prevent boredom. Nutro was fed to my parent's pet and did well, so I assume my pet would do well. As of this time my instincts are correct my pet is doing well on the Wild Frontier food. The ingredient panel seems be a healthier composition than other brands of pet food on the market. I have only been feeding this food for only two months. My dog enjoys the food and clean his dish. Also, he seems healthier and happier.

It is a quality brand and grain free. It is reasonably priced among the group of premium brands. However, the bag size is inconvenient. I have three dogs, all between 60 and 110 pounds and for multiple dog owners a larger size bag would be better. Also, the bite size of the product could be larger. But it has helped my dog's skin and coat. It has met my expectations for the allergy conditions that exist at the moment.

The food is great to purchase and the dogs really love the flavor. It can have a great effect on the dog's activity for the day. The price was the best for the amount of food you receive in the bag. Nutro Original Formula was the best that I could afford at the time of purchase. I wish it was a little cheaper. Also, the smell is a little too strong and smells up the house a little more than what I would like to have happen.

Nutro Dog Food wasn't actually my first choice but it's a good backup brand only because of the price. If Nutro was more competitively priced or had a sub-brand at a different price point I would be inclined to purchase. I choose grain free because it's healthier than other food that is mostly fillers. The limited amount of other ingredients is something I specifically look for. I also look at the protein content. I know the focus is on the nutrition but maybe making it better for the owner in terms of smell would be great. And making dog food appealing is difficult but some dog food makes dogs more gaseous than others.

Nutro's Original Formula is natural, healthy, no junk. My dog loves it. I can really tell a difference in his energy level and health when he eats Nutro dog food. It's better than store brand. And there aren't a lot of fillers. I want my dog to live as long as possible and buying good dog food should give him plenty of nutrition and keep him healthier than store brand dog food. Nutro dog food is great but it could be a more meaty flavor or closer to real meat. My dog likes kibble, but he goes crazy for real meat. Maybe they can put in meat-like chunks that are shelf stable.

I have used Nutro before and liked it. It met my expectations and it had everything my dog needs. Nutro is grain free. This is healthier for my dog and feeding him better food will make him live longer. My dog is a picky eater and he likes the taste of this food.
Nutro Dog Food Company Profile
Company Name:

NUTRO Pet Foods

Website:

http://www.nutro.com/