Consumer Complaints and Reviews

I have used Diamond Performance for a long time. My dogs loved it. They looked great on it. However, my male started losing hair and getting hot spots. I took him to the vet and he had to have a steroid shot and allergy shot. His condition never got any better. Brought my female over and fed her two bowls of your dog food. Within 24 hrs of the second bowl, she had a small hot spot pop up. Definitely the food causing it. All 4 dogs I own were broke out with bumps, that itched, and then hot spots. I had to change their food. They are now getting better. I don't know what your company is doing different, but the food needs to be recalled and tested!!! Something isn't right with it!!!

I have been giving my dogs Diamond brand for a long time. Lately I have been wondering if the Diamond Lamb and Rice adult is effecting their health. Don't know for sure, but for some reason I am wondering about the food! I have a boxer and a few weeks ago she weighed 56 lbs and today she weighs 49lbs. and has been diagnosed with liver disease. She has never had a problem with weight loss. She has thrown up and she has had bad gas, and acts like she is so hungry every minute.
My other dog a miniature Dachshund has not been wanting to eat and when she finally ate a little bit, she started itching and threw up, and started eating grass. I am so worried! My boxer has been started on supplements, and antibiotics! Hope she returns to good health! They both have been eating grass. The date on the bag is of date, so I am at a loss for words. I CAN NOT TELL FOR SURE IF THIS PROBLEM IS DUE TO Diamond Brand, or if it is coincidence that both digs started having issues after I got a new bag of food!

We have had our beautiful dog, Carla (a shelter dog we saved as a puppy from being euthanized) for about 11yrs. We have always used different stages of Diamond Dog Food & she has done wonderful & stayed healthy. Now, in the past 12months, we are finding once we get halfway through the bag, no matter where we purchased it from, it has mold in the food. We believe it is coming this way in the bag. Upon getting the bag home, we empty into a container with a lid & have found the mold right after opening. I feel there needs to be a recall if this many bags are coming through our home alone, not to mention all those who aren't noticing & feeding their pets this mold! Thanks for hearing my complaint.

I started my puppy the day we picked her up on Diamond Puppy food. I do not feed her human food. She has been visiting the vet as scheduled for all deworming and shots. At first she experienced some loose bowels and we overlooked it thinking it was because she was starting a new food and going thru the deworming process. But now, 14 wks old, she has had severe gas and liquid diarrhea for 7 days straight. She is not vomiting and there is not blood in her stools. I believe the cause of her illness is due to this Diamond dog food. The manufacturer has to recall this food and get it off the shelves! I am taking my pup to the vet again today to help her. DON'T BUY DIAMOND NATURALS PUPPY. SOMETHING IS WRONG WITH IT.

I have had my dogs on Diamond Naturals for a few weeks. My male dane has always had allergy problems, so I did not connect the itching with the food until my female dane started having problems. My male, has large patches of hair loss on his belly and sides. The female, now has small patches appearing, and their fur is dropping like crazy. I now have them on some home cooked foods and mostly raw. It has been very distressing!
How do I know I can trust these reviews about Diamond Dog Food?
636,825 reviews on ConsumerAffairs are verified.
We require contact information to ensure our reviewers are real.
We use intelligent software that helps us maintain the integrity of reviews.
Our moderators read all reviews to verify quality and helpfulness.
For more information about reviews on ConsumerAffairs.com please visit our FAQ.

My brother's ex- Service Dog had IBS. Most dry dog food would give him explosive diarrhea. We tried Purina, Blue, you name it. We got to IAMS Dog Food and he was better. However it made his sister have IBS also. So we held out looking for a good brand that would make none of our 6 dogs and 2 cats ill. Finally we went to our local TSC and found Diamond Brand. It was and is great!
He doesn't get sick and neither does she. Our female GSD was underweight when we got her. We rescued her from an abuser home. She weighed 50lbs when we rescued her and how she weighs 70 and still gaining like she should be! We have our 3 GSD's and 3 Shitties and two cats on this Diamond Dog Food. It is amazing and worth the price. 55lbs for 37$ isn't too bad when it costs more for the vet. So if you have an ill dog who has diarrhea, feed them Diamond Dog Food Athlete! And yes I know, cats should not eat dog food, but we free feed for a few hour out of the day so it is only a snack for them, they get cat food at night. I recommend this to almost anyone who has a dog. Especially if they have diarrhea and/or have a high drive and active. I give this a 5 star rating for how amazing it really it! Thank you Diamond Dog Food Brand.

I gradually switched to Diamond Naturals over the past few days. My yellow Lab started having a bit of a stomach upset, gassy and loose stools. By the time I was 100% transitioned to Diamond, she was having diarrhea, vomiting up water, and she smelled absolutely awful. She was also moaning, which she never does. My Shepherd had loose stools and was gassy as well. Heeler mix was fine, but he eats 1/3 of the amount of food the others do. I went out and bought a bag of Pro Plan immediately after reading similar reviews on here. Lab is doing better now. Will never risk my pups' lives on cheaper food again.

I have been giving my dogs (12) chicken and rice for 4 years. Last week we got 2 more bags. Now 2 in the vet. One is in bad shape. 2000.00 in vet bill and still there. The other took him this morning. Going to sue them.

I have 2 dogs, a German shepherd mix who is 8, and a Bernese mountain dog, who is 5. I have been feeding Diamond Naturals Lamb and Rice for a few years now and haven't had too many problems, but starting this past July, my Berner started losing weight and didn't want to eat the food anymore. My other dog wasn't crazy about it either.
When I took my Berner to the vet, he was diagnosed with kidney failure. He's been a healthy dog otherwise and didn't get into any poisons to our knowledge. Something was definitely wrong with the last couple of bags of this food. I switched my dogs to a homemade diet, and the shepherd is doing well. The berner ate really well for a while and I made recipes specifically for kidney disease for him. However, it looks to be too late for him and now he is refusing to eat anything. I'm afraid he only has days left. I'm going to lose my fur baby due to this food - so heartbroken!

I started my 6-year-old boxer on red Diamond Dog Food. He loves it!! He's gained weight, bulked out more energy. He does terrific. The price is very reasonable. I've tried other dog foods. No comparison. Glad we switched to red Diamond.

I tried Diamond Food because Steve Regan store recommend it! It read great on the label! I started it and My Standard Poodle died, then my girls got loose yellow stools and we're not doing well! Now, I know it was on recall, it had Salmonella! That is why my girls had loose yellow stools that's smelled horrible and it killed my boy! That was a thousand dollar dog it killed! It was devastating to me! So then I had to buy another boy and not sure this cute boy will ever be what the other boy was! I am still upset over it! I then changed the girls to wholesome from IFA and over night they firmed up the stench is gone! But still not sure they are as active as before! I wonder what damage was done to them!

My 12 week old puppy was on Blue buffalo puppy food for 3 weeks. My husband just got a puppy and he wanted me to switch my puppy to his puppys Diamond Naturals food because he was told it was the best. My puppy being on it for 5 days now is having severe diarrhea and is not as playful. My daughter said to get him off of that it's bad. We just took him off today because I feel he is lifeless and not happy. Lets hope this is the end. He is now back on Blue buffalo and pumpkin to help ease his belly.

Diamond dog food almost killed my 3 month old puppy - Just purchased a new puppy over a month ago. The Diamond Dog Nature's Domain puppy formula (Chicken and Rice) came highly recommended by the breeder. It's labeled as a 'generic' brand for Taste of the Wild. We were excited for the new puppy and wanted the best for him, so we decided to purchase the bag at Costco. For over a month, the puppy has had many problems, runny stools (green, slimy), nonstop diarrhea, stench. For past 3 days, he became lethargic, vomited numerous times, and refused to drink or eat anything. Our playful puppy no more. Once again we rushed him to the vet and after numerous stool samples, IV fluids, probiotics, antibiotics, anti-nausea meds, etc, it was determined that the food was making him sick. It cost us multiple hundreds of $.
We stopped Diamond Dog food immediately and gave him a bland diet of boiled chicken and rice. He has been eating more, drinking, and slowly getting back to his old self. The vet said if we didn't bring him in on time, he would have more serious complications. Diamond Dog Food company needs to recall their food from all shelves before more pet owners and the pets suffer!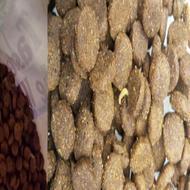 I have been purchasing Taste of the Wild dog food for more than 3 years without complaint. July of 2016 I purchased the Lamb and Venison Bison Taste of the Wild Dry Dog Food, in Wisconsin, and discovered webbing and worms in multiple bags. I returned them and the store I purchased them from opened multiple bags and found webbing and worms! I called their distribution center and they discovered webbing and worms in multiple bags!
Unfortunately, I only discovered this after my 6 year old German Shepherd became so ill she almost died! She was vomiting, had diarrhea, was drinking a lot of water, eyes had glazed over and she could barely stand. She had multiple trips to the veterinarian, tests, x-rays, needles and medications. I have contacted the Distribution Center. They have contacted the Diamond company to inform them of the contaminated food they have found in their warehouse. THREE WEEKS had passed and they had received no response!! I finally posted the photos of the webbing and worms and my story on their facebook page. The company contacted me and is now telling me the food was expired and that was why there was webbing and worms. I have expiration dates and production code numbers proving it was not.
They are also saying I am the only one who has complained of this happening. I am reading other people posting and realizing I am not! Diamond needs to take responsibility! Dogs are becoming ill! If this is happening to your dog, please take photos, get the production code and expiration date from the bag. If there are enough complaints can we make a difference and get them to take these bags off the shelves?? My veterinarian believes there will be no long lasting effects from this experience; however, my dog is still not back to her normal self and I am concerned because she is still unwell and our vet nor the company can "prove" it was the contaminated dog food that caused my dog to become so ill. Coincidence?

We bought Diamond puppy formula food for our 8 week old puppy. She had loose stool when we got her (breeder used the same kind). Tried to isolate the problem, and it was her food. My I year old daughter brought me a small BOLT that looked like one of the pieces mixed in with the food! I do not recommend this for your dogs, and suggest the company raises their standards, so they can stop putting out this crap! Diamond: get your stuff together!!

My dogs are 4 and 7 both in excellent health. The youngest is full pit and the other a mix. I purchased a bag of Diamond Naturals lamb and rice last Friday 8/19/2016. They have both been on this this food for several years. By Sunday Jack - the youngest - was very lethargic and in a daze. He was drinking but refused to eat unless hand fed. My other dog stopped eating Sunday but had no other symptoms. Jack continued to be in a daze, almost not recognizing us, no energy at all, could barely get off the floor. He seemed better Monday afternoon, but relapsed again Tuesday. Upon researching food recalls I hit the jackpot and found this site. We immediately got new food and he began to eat this afternoon. His glands are very swollen and I am hoping that any damage is repairable. We are waiting for blood work.
This evening he ate an entire bowl of home cooked food, as did our other dog. There is no doubt it was his food, not only were we force feeding it to him, we obviously were poisoning him as well. Hoping we caught this soon enough, it is sickening that Diamond has not recalled this food that has killed and injured many. It seems I am one of the lucky ones that may have caught this before death. Our feed store refunded us immediately and were also very concerned and unaware of issues with this food.

I buy the Diamond Naturals Lamb and Rice for my cat and my dog and my daughter's two dogs. Three weeks ago my cat broke out in horrible hives and started losing his hair and hind end. He's so bad now he has no control over bladder, has lost lots of weight and is going crazy with itching. All three dogs have loose stools and two have moderate itching while the bigger dog the third one has huge sores, no bladder control, losing hair, and is losing his mind over the itch. Wouldn't have thought food except about 150 other dogs are suffering same symptoms and some have died eating the diamond naturals. So this is no coincidence. Something has happened in the facility that makes packages and distributes this food. Several have been sold at Menards all over Michigan.
We live in Jackson, Michigan and all bags have been bought in end of July first of August. You really need to investigate what's going on with your food. My poor cat has been with us 10 yrs and I have to have him put to sleep as his kidneys are failing. Also the big dog has same kidney failure symptoms. RECALL THIS DOG AND CAT FOOD BEFORE MORE INNOCENT FAMILY MEMBERS DIE TO WHATEVER IS MAKING THEM SICK.

I didn't know that 4Health, sold by Tractor Supply, was made by Diamond. I was out of Purina 1 so I bought 4Health lamb and rice small bites on 7/25/16. Came back from vacation on 7/31/16 and saw my ten yr old shepherd throw up. It continued till she was hospitalized on 8/4/16. She wasn't responding to IVs, antibiotics, steroids etc and transferred her to large hospital on 8/8/16. She had quit eating and became very weak. The new vet did everything she could think of including an $835 transfusion. They could not understand what had caused her liver failure so fast. $2000 later and she died last night. When I read these reviews I was shocked and I talked to the Diamond vet this morning. She is going to try for an autopsy on my shepherd. My other two dogs have shown no signs of illness but they're younger. I ran to the store for Purina 1 last night.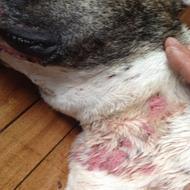 I've had my American bulldog on the diamond naturals beef and sweet potato for about a year and a half. I moved from colorado to Illinois in February and when I ran out of the food from colorado in March, I re loaded. He began showing signs of food allergy that I have see. Before, but also the seasons changed so I thought it wasn't the grasses. Finally went to the vet and was told bacterial infection. While treating this, I gave him boiled potatoes, tuna, broccoli, coconut/fish oil. It cleared up, but halfway through the next bag, it flared up again. I can only deduce the incessant scratching from something in the food led to the infection. Reading the post about the English bulldog with oozing sores only gave me more empirical evidence to support my claim. I believe blue buffalo comes from the SE factory in south Carolina, and merely repackaged in different bags. Blue buffalo had a recall the same time I started fighting this - coincidence? I think NOT!!!

I have fed my 5 year old yorkie Diamond Naturals chicken dog food for the past 3 years or more. With the last bag I purchased, my dog began itching badly and scratching. She also has clumps of visible dandruff, mucus in her stool, vomiting, and hair loss. It is definitely the food because she has had no other changes and isn't rating like she normally would. Heading out right now to buy something else for my poor girl to eat. She is acting pitiful.

I've been feeding a miniature schnauzer and Pit Bull Nature's Domain for approximately 2 years. I purchased a new bag last week - July 20, 2016. Schnauzer starting throwing up, watched him for 2 days as he became lifeless and rushed him to the vet. $1100 visit - blood tests, x-rays, IV's. He is slowly gaining strength but not out of the woods yet. So, tonight, July 24th, the pit bull starts throwing up and eating grass like he had gone crazy. He s going to the vet tomorrow with the schnauzer. The food is going back to Costco. I sure would like to have Diamond pay that bill! I will definitely let Costco know when I return it, that they should pull it off the shelves, but they probably won't listen.

We have been using Diamond dog food for 4 years, and have had nothing bad to say about the food. It's been a great food for a reasonable price. However, our most recent bag has caused issues. Our dog only had a cup and half of the new bag and experienced diarrhea while we were at work (she has only done this when sick). Nothing else changed that would cause this. We quickly switched to another brand of food and haven't had any issues. We contacted Diamond and they said: "We are not experiencing any recalls or clusters of concern on any of our products at this time." We are worried about going back to Diamond.

I'm having problems with my dog. He is really sick and I'm wondering why all the bad reviews are crossed off. Been to the vet 2 times and he is still sick after antibiotics and steroids. I got up this morning and found vomit in his crate. It looks like it has blood in it. Instead of hiding the problem address it and fix it.

I am writing this review to let others know what happened to my dogs after eating this food. I bought a bag to switch foods because the other brand I was using started making smaller bags and the price went up. So I did some research and read a lot of reviews and thought that Diamond Naturals was a good choice. Unfortunately 2 of my 4 dogs became ill shortly after starting this food. I have 2 German shepherds, a coonhound and a mixed breed dog. The two German shepherds are the ones who got sick and the other 2 tolerated the food. I started out very slowly mixing the new food in with the old and noticed one shepherd started having diarrhea, vomiting, became lethargic, lost her appetite, was extremely gassy and had a horrible smell whenever she was near me.
The next day the other shepherd started having the same symptoms. It was about 4-5 days after starting the Diamond food that I realized it must be that. I immediately started giving them probiotics and boiled chicken and rice for their stomach problems and stopped giving them the Diamond and went back to their original food brand. Within one day the first dog started feeling better and the next day the second one did also. It has taken about 4-5 days total to get them back to normal. I looked up consumer complaints about Diamond dog food and was surprised to find as many as I did in very close proximity to the dates of my dogs having issues. There should obviously be a recall on this food as some people have lost their dogs after eating it.

We have two American Stafford Terriers (pit bulls). One is about 7 years and the other is about 8 years old. We have fed this brand of dog food in the same formula for their entire lives. The last bag was bought about two weeks ago and since the younger dog will not eat the food and was losing weight. The older dog ate but had extreme loose stool and losing ability to control peeing. I went to the closest store and bought Purina Natural dog food and came home and put just a handful in their dish on top of the Diamond. They went after the Purina like they were starving but would not touch the Diamond.
I called the store (Family Farm & Home in Manistee, Mi.) and asked if there had been any recall on this and they said no but to bring in the receipt or proof of purchase and they would refund our money. I kept a small amount of the dog food and asked them to have Diamond test it. They told me to contact Diamond myself. I also called my veterinarian and asked him what to do. He said get rid of the Diamond. Having read up on changing dog food, you are supposed to gradually incorporate the new food in but he said no, just get rid of the Diamond and leave them on the Purina. It was his opinion that there was something wrong with the food. I went of the Diamond website and it was full of other people with the same problems including some dogs dying; any info would be appreciated..

We purchased Diamond Puppy food from Menards in Traverse City, MI June 29th, 2016. It was my prior understanding that Diamond was a "better" dog food so we decided to switch our new puppy to this brand without doing the research. We fed him 3 bowls of food over the next couple of days. Over the Fourth of July weekend - he became so incredibly ill he would barely stand up. He had vomited in his kennel overnight and we bathed him - he proceeded to get more sick and his skin was inflamed, oozing and he smelled like a rotting dead animal. It was the most horrific stench coming from our pup. By the time my husband and I had thought back on the events & timing of his sickness we immediately knew it was his new food. Theo is our fourth English Bulldog and we have never seen this before.
On July 3rd, he would barely move. We needed to pick him up out of his kennel to bring him outside. He was excessively thirsty, and would lay down while drinking all the water he could get. The kennel was layered in dog hair - unreal amounts of shedding. He was weak and could not stand on his feet. While we celebrated the Fourth of July with family we shared our concerns about our dog & the new dog food and unbeknownst to us they had alarmed us about other dogs becoming sick from this food & many dying. As I read through these reviews I was shocked!!!
We switched him back to the original food he was on (Purina Beneful). He ate immediately - Theo has lost a huge patch of hair which is now bare skin & he is still losing chunks and handfuls of hair. Ten days later he is a little spunkier but still not himself. His skin reaction/infection is now cracking & bleeding. There is absolutely no doubt in our minds his sickness is directly related to this horrible dog food!!

I purchased my first bag of Diamond Naturals Chicken and Rice after my dogs stopped eating the Rachael Ray's brand. They didn't exactly like it but ate it reluctantly little by little. After 1 1/2 weeks, their hair started falling out and they have been itching non-stop. They are miserable!! They are throwing up and have bad gas. Their hair is all matted because of their excessive chewing and licking. It's pathetic. There is something wrong with this dog food!!! They need to recall it and get it off the shelves!! I didn't realized that the hair loss and vomiting could have been linked to the food until I started reading these reviews, now it all makes perfect sense. I have switched them to a different dog food but they still won't eat. I will try boiling chicken like the other reviews have. I hope they bounce back.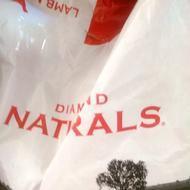 Last weekend bought the dog a new bag of Diamond Natural food. This weekend he is in the hospital on fluid therapy trying to fix the infection in his body. I can't definitively say that the food is the entire cause but this is a healthy dog, 7 years old with no previous problems. The timing of the new bag of food and the comments left recently by others make me wonder what damage has been done from this food. Be aware.

My six dogs were switched from Iams MiniChunks to 4health in the summer of 2015 amidst some bad reviews for Iams and some people's dogs becoming really sick. I have had no complaints until the most recent bag I purchased about a week and a half ago, which has made three of my six dogs very sick, with one barely hanging on at the moment. 4health and Diamond Naturals, I have read, are pretty much the same dog foods with the same ingredients and made in the same plant. I thought I should write this after reading of the dogs who have just died recently from eating Diamond dog foods. I have pulled the food from my dogs and are feeding them boiled chicken and rice. However, two of them are still too sick to eat anything. I hope this message goes a long way towards saving some dogs' lives.

I have read other people's reviews and found they had the exact same experience with their dogs that I had. My dog got very ill from the food and he died on June 8, 2016. There are too many similarities between all of the other stories from the people who have commented here. There should have been a recall. If the company had done the right thing, none of these dogs would have gotten sick or died. I hope others see these comments before it's too late.
Diamond Dog Food Company Profile
Company Name:

Diamond Dog Food

Website:

http://www.diamondpet.com/