Consumer Reviews and Complaints

I have been using Diamond Naturals Dog Food for about 11 years. I used to buy the chicken and rice exclusively but changed that 1 1/2 years ago because I have one dog that is allergic to chicken, so now I only buy the Lamb and Rice. I have 3 dogs, one that we just got last December. When we got him, his coat was dull and flakey and he smelled. He is a Chocolate Lab. Within 2 weeks, his smell went away and his coat is healthy and glossy, just like my other 2. I have faith in this food and have never had any problems with it at all.
In fact, the first dog I fed it to lived to be almost 16 years old and initially started with that dull coat from the not so good food I was feeding him, and changed to that beautiful healthy coat in no time. We also had another dog along with him and she was 13 when we lost her. These were large dogs 90 lbs and 75 lbs respectively. The ones I have now are 80 lbs, 65 lbs and 45 lbs. I will continue to feed them Diamond Naturals Lamb and Rice. Great product, less fecal waste and firmer poop. Glossy coat and skin is healthy.

I have two saint puppies, from two different breeders from two different states. It was recommended from a friend to use Diamond puppy food for large breeds. After we had their puppy check ups and we're finished with their puppy shots we thought we could then switch foods. Well one puppy got sick so we took her in, she has serious bladder/ kidney issues. About a week later the other started peeing all over, we took her in and she has the same issue. So after meds and months of special prescription food and UA tests done every other week, one puppy was getting better. One of the puppies will not recover, we were too late with her.
After researching and removing everything from them it boiled down to the food. Our vet asked what we were feeding. Well it was diamond naturals for large breed puppy, he then told us he has many, many cases exactly the same. He has lost some and he was able to save some of them. But this was what we all had in common. I am losing a family member due to this food. Please DO NOT FEED DIAMOND unless you want a outrageous vet bill and possibly lose your pet. I am heartbroken and will NEVER buy this food again. Also I will be very vocal every chance I get to keep people from going through this same thing.

I have used Diamond Maintenance for over 11 years, I have raised 3 puppies on their puppy food but sometime about a year ago we noticed the dogs weren't eating it like they used to. At the end of the day they all still had food in their bowls, but thought it was because we had to rehome our livestock and with them our great pyrenees as well. He would clean up the left overs, he had acid reflux and DM was the only food that he could keep down. I have a golden retriever that is my service dog, and she acts like she is starving and has begun scavenging garbage, a very new thing, she is 9 years old and is getting too heavy, also have an 8 month old pyrenees puppy. We are training to replace her and a 7 year old shi tzu.
My pyrenees was snake bit almost 4 weeks ago so we started supplementing their diets with beef spare ribs, it gives them extra nutrition but the puppy is a chewer and the bones help that, along with keeping him from licking his infected paw. We won't give them anything with coloring in it, and try to feed a good food, so we opted for a different brand at the feed store, they are eating it better, and no leftovers.
I believe they changed their formula a year or so ago, it was a brand the hunt club swore by, the owner of the feed store said he has been selling less of it. If they did change something they need to go back to the ingredient or stop using the new manufacturer if that is the case, but we aren't using it any longer. I need my dogs in top form to help me, they are invaluable "medical equipment". I have been looking at different brands but will see how they do with this new one from the feed store, we may keep them on that and continue giving them bones with fresh meat on them. Something is up. If everyone is having the same issue, sounds like a class action suit should be looked into.

Our dogs have been eating this brand for years and over the last few months they have started to refuse to eat it. Furthermore they have been acting lethargic. I have a pug who will eat a boot if you let him. Something is not kosher. After reading the other comments I am switching immediately.

We have 2 Labrador pups that started out on different brand (very healthy, energetic puppies) - we switched to 4Health on recommendation of TFS employee last month as a less expensive option. Most recent purchase of food (2nd bag of 4Health) has resulted in lethargic pups with diarrhea, and now they have no appetite. When I bought this last bag, I had to get a smaller size because the large 30-lb bags were sold out (for 2 weeks). I have not seen a recall, and employee at store was unaware of one. Strange to see empty shelf for a popular product, which makes me think there is an unannounced problem with production or quality.
We'll be returning product to local store for refund, and putting pups back on either Wellness or Nutro brand. NOTE: I have 2 older dogs that have not had the puppy food, and are okay. All dogs play together, so I am convinced the dog food is the problem after reading other reviews. A number of years ago, the two older dogs got sick after eating Purina brand - they quit eating altogether until I got a different product for them. They bounced back, but I remember there was a massive recall because the food was tainted with melamine (from rice production, I think).
How do I know I can trust these reviews about Diamond Dog Food?
882,235 reviews on ConsumerAffairs are verified.
We require contact information to ensure our reviewers are real.
We use intelligent software that helps us maintain the integrity of reviews.
Our moderators read all reviews to verify quality and helpfulness.
For more information about reviews on ConsumerAffairs.com please visit our FAQ.

I have used 4Health dog food for some time. My Yorkie started losing weight and the got a bad odor about her. Her stool got black and loose. Went to the vet several times and finally got her off the 4Health dog food. It was too late for my baby. She went into kidney failure. After the start of the symptoms, over a thousand dollars of vet bills, she died within 3 weeks. I am devastated to think I killed my baby with this dog food. She was just 6 years old and in perfect health until the weight loss 3#, yellow foamy vomit (sometimes), black loose stools, and her odor. This was a good product, but something has changed in the past 3 months or so. BUYERS BEWARE.

Our Bullie has been an indoor service companion her entire life. She's had zero health problems until about a month ago when she refused to eat (Bullies never refuse to eat). She became dehydrated and lethargic in a matter of a few hours. I nursed her through the next few days until she got out of the woods. She had extreme urinary inflammation. Here we are again. 2 weeks later. Same problems. Her condition is touch and go at this point. By process of elimination, we have to assume it is the food as she seems to get better when we switch. She's just not letting us feed her this time around.

I have had my dogs on Diamond food for the past two year however this I had to switch from the chicken Naturals to the Diamond HI-ENERGY. The chicken was making them sick. They would vomit a yellow foam up after about an hour after eating. They didn't do it all the time. Just from time to time never very much then their weight started dropping and they wouldn't eat it anymore. It would set there all night so we took them off the chicken.
Now they are on the Diamond HI-ENERGY and came down with a lot of gas. They seem to love it but then after two weeks they stop eating it again. They would vomit a yellow foam up after about an hour and would be gasses again. Didn't want to eat it. Now they both have explosive diarrhea. They're indoor dogs up to date on everything were very healthy dogs. Something has change in this food and it's making the dogs sick and they don't seem to care about. We need to get this out and end it before more love ones become sick or loses their life.

My dogs were fed Taste of the Wild. Great food just spendy. We bought our house and needed to trim money from somewhere. Bought this food hoping for quality and a little cheaper price. I have two American Bullies and a Lab all adults. After two weeks of food my Lab has lost all the hair off his butt, has weeping sores, after 4 weeks my female Bully has welts all over her body, my male has diarrhea. I am switching to Costco brand dog food. Do not feed your dog this food!!! It's basically poison. I called customer service first. Was told they would pass the message on but was offered no advice or help or anything. Very unsatisfied.

It sounds like mine is one more voice added to the resounding negative reviews of Diamond dog food. Very concerning. I had been feeding my 5 month old Golden Retriever puppy the 'Diamond Naturals Large Breed Puppy Food' lamb and rice formula since she was weaned from her mother. However, the last bag of food I purchased for her in April 2017 caused my dog pain and suffering. She had chronic diarrhea, vomiting, was lethargic, had some blood in her stool, even the shakes and a potential minor seizure one day. She even developed flaky and irritated skin under her armpits and belly. Whenever I'd cook chicken and white rice for my dog, she would get back to normal. However, as I would slowly try to re-introduce the Diamond Naturals kibble back into her bowl, the vomiting, loose stool and diarrhea would return.
My vet had no idea the food could be causing the issue, until I recommended trying a different brand or something prescription for a while (my vet originally thought she had a vitamin B-12 deficiency, a kidney issue, or was eating things off the ground). Now my puppy is on prescription food (Hill's Science Diet) to calm her gut for a month until I decide to try a completely different brand of puppy food. Especially after reading the other reviews, I'll never feed my dog Diamond Naturals again - it's not worth the risk. I think the company needs to seriously consider a recall on the bags of food put into stores within the last 5 months. Please take conscientious action, Diamond Food!

I bought 4 cans of Diamond Naturals, thinking it was healthy from the ingredients, etc. I have 5 dogs ranging from small to large. I give tbsp. in dry food for big dogs and tsp. in dry food for little dogs. 4 of my 5 dogs are seniors and 3 of my 4 are small dogs. Dachshund started with diarrhea. Then my 110 lb Shepherd. Then my Chihuahua. Got online and read the reviews on here and called my vet crying! The dogs have only little amounts and maybe 6 meals. Should be ok but I'm nervous now and watching for any signs that it gets worse. Little dogs and senior dogs have harder time recovering, hope I caught it in time before severe issues. So sad to hear all the animals and families suffering from this.

We are show breeders with an impeccable reputation. We have an exclusive ranch with a 3600 sq ft poured dog patio with bordered oak trees and open air pavilion. Our dogs have NO exposure to other dogs, dirt, grass, rodents, etc. When we get contaminated food we know it immediately! Sadly we know of no dog food (expensive or otherwise) that is safe! You go along for a while OK then wham! Aflatoxin, or salmonella, e-coli or other FBI. Vets help the dog, of course but are derelict in getting behind your effort to hold the dog food company liable. The country cries out for - simply - a good quality (USA made and sourced!) dog food that won't injure or kill our dogs!
Diamond recently almost killed our top female and the vet wound up spaying her, later determined to have been unnecessary!!! Blood work showed stress to her liver and kidneys, secondary to the food toxin. No history of such in her line going back 4 generations. Symptoms included high fever, lethargy, diarrhea, vomiting and ultimately a limp, near death state. IV fluids, antibiotics and round the clock treatment for 2 weeks saved her life. (Thank God). She is still on the road to recovery and we are grateful, however, we will never be able to keep the offspring that we had hoped to perpetuate her incredible genetics.

We have two Havanese littermate pups. They are 6 years old and have eaten 4Health Dog food for four years. Last week, we replenished our supply of can food which we mix with 4Health dry food. Our female pup had a seizure the next day (Thursday) after eating from the new supply. We took her to the vet for blood work to find she had liver issues. At first we thought it was potentially a congenital shunt (potentially still a contributing factor). The vet put her on KD prescription food at that time. We did not notice another seizure until Saturday afternoon and then two additional seizures on Sunday. Our male dog continued to eat the 4Health food as normal until he had a seizure on Monday and we knew it was an environmental issue. We took him to the vet to find his bloodwork showed liver issues as well.
My wife researched to find the reviews on this page which solidified our belief that it is a food issue. Both dogs have been feed the KD prescription food this week and seem to be back to their normal selves. I pulled the cans from the recycling bin when food was believed to be the issue. The two cans were: grain free beef and chicken (lot#1102503) and lamb and rice (lot#1159242). We contacted Tractor Supply to register a complaint with this information. They are going back to Diamond to determine next actions. We want others to know what we have gone through and to encourage others to speak up if they have experienced the same issues we have experienced. Other dogs should not go through what ours have gone through.

My Doberman loved this food for a while then started acting different. He had bad gas, runny poop, was eating grass to throw up, started shivering after eating it then developed a lump on his foot. So took him to the vet it appeared to be some kind of allergic reaction and his histamine level was high then noticed he started refusing to eat the food altogether so I researched and surprise I found a lot of people having very similar issues. So I changed his food and now he's eating again and seems like he's getting back to normal. I only hope there's no major health issues caused from that food! Please for the love of your pet DO NOT feed it to them!

I just bought my third bag of this Diamond Natural Large Breed Puppy food. My 6 month old doberman has done very well with the first two 20 lbs bags. He scarfs his 2 cups down within a minute every meal. Until this morning when I opened up a brand new bag of the same Large Breed Puppy food that I bought yesterday from Tractor Supply in Hiram, GA. I was surprised that after 10 minutes, my pup was still chewing slowly. Huh?? Was he sick? Well, I had some leftover food in the pantry from his Humane Society gift bag, so I decided to see if he would eat that to determine if he was sick or if it was the Diamond dog food. He scarfed it down!! So he wasn't sick. There is something wrong with this batch of food... I didn't notice any mold, but my dog does not let his food hit the floor and there were crumbs all around his dish. Tractor Supply refunded my money and I will no longer buy Diamond!

I switched my 8 month old dog from Nutro to Diamond Naturals 6 weeks ago to try and save some money. Big mistake! She tolerated it for a month. She then just quit eating at all! She started vomiting and diarrhea for several days, shaking uncontrollably. I had to carry her outside to vomit and poop. Saddest thing ever!!! I know you're not supposed to just switch without transitioning but I had to! She is back on her Nutro and within a day is significantly better. So glad after reading these reviews I knew immediately it was the food and stopped it. They need to do something about this asap!

DO NOT USE DIAMOND DOG FOOD!!! My husband and I brought home our 2 little Chocolate Labs home on the 18th. We fed them Diamond Puppy Dog Food. They did great for a little while and we bought another bag. They started getting diarrhea and it just kept getting worse. On the 31st I called the vet. He gave them a prescription for colitis and it worked GREAT! They finished up the pills on Friday morning and by Saturday afternoon the diarrhea was back with a vengeance.
After talking it over with my husband we decided that maybe it was the food. We agreed to change their food to see if that would help. We switched to IAMS Puppy. When we got the new bag home we decided that instead of gradually changing them over, we would just start feeding them the IAMS since their systems were so racked by the diarrhea.
My husband went to dump the DIAMOND PUPPY food in the trash and we found MOLD! We had been feeding out little ones moldy food. No wonder they were sick. Now before you say that water must have gotten into it, their food is kept in an airtight, plastic container in the house and away from any water source! We have had these containers for over 10 years and have never had any problems.
We have contacted DIAMOND to let them know but the investigation is going to be hampered because we didn't keep the bag or receipt. If I can get the receipts they will reimburse us for the food. What about the vet bills? The new containers we are have to buy? What about the health and well-being of these little ones who look to us to take care of them? I trusted DIAMOND DOG FOOD with my pets' nutritional needs and they failed miserably. Now that we have switched their foods they are eating more, the diarrhea is still there, but they are getting better. Please don't let this happen to your animals. DO NOT FEED THEM DIAMOND FOOD of any kind.

We changed our dog food to 4Health thinking it would be better for her to eat no grain or crap in it. Boy was I wrong. Lillysue was in perfect health until 2 days after eating it, she wasn't getting having she had loose stool and peed more than normal 3 day. She started falling over and she woke us up about 3 am crying. I put her on the couch and at 6 am she had a bad seizures. We took her to the vet and it went down hill from there. The vet tried everything they could but it was too late. When the blood work came back she was poisoned. No liver, pancreas and kidney failure. No hope at all. I had to put her down on Monday 4/3/17. I need help to stop this and have the food from the checked out. Can you help me. By the way Lillysue was a 7 year old healthy Boxer. Help me please.

I'm begging all who read this. Please, Please, Please... Do Not Feed your dog Diamond Naturals. Our 6 year old healthy rottie started on Diamond Naturals one year ago. Last week I opened a new bag of beef and sweet potato and it nearly killed him!! He began to vomit uncontrollably and nearly went into a seizure! Two trips to the vet in 7 days and a very, very sick rottie, we'll never buy Diamond Naturals again and I very strongly suggest the killer dog food be banished for store shelf's indefinitely!! Shame on you Diamond Naturals!! I'm going to make my dogs food from now on!

I switched from Beneful to Diamond Naturals when Beneful started having complaints. I have fed my pack of 5 dogs Diamond Naturals for the past 3 years with no incident. A month ago I picked up a bag of Diamond Maintenance to give it a try. Within a week, all 5 dogs were vomiting. Two of my dogs had bad seizures within a day of each other (neither had ever had a seizure before). I called my vet and he said to get them off of that bag of food immediately. I did as instructed and the vomiting stopped. I wonder how the production of this food is regulated. It now seems like you can't trust any dog food company now.

I was in the process of switching my 12 year old Lab/Aussie mix to Diamond Naturals Senior Dog Food from Purina Prohealth. I was mixing the food. Since the switch, he has become lethargic, having episodes of about three hours where he can't move and began urinating blood. The vet called in a script for ** and we have since stopped the Diamond and he is back on Proplan. He is doing much better, his urine is becoming clearer, and he is actually getting up and moving a bit. I really think Diamond dog food has made him this sick. He had no issues prior to the switch.

My dogs have had reactions to dog foods in the past. I switched to Diamond Naturals about 2 years ago, problems were resolved. I opened a new bag last week. In a few days both of my dogs have started having skin and eye reactions just like with previous foods. Now that I switched to Taste of the Wild since yesterday, and they seem to be improving. There was definitely an ingredient switch or some kind of error. I liked this dog food, it was a good price for grain-free/low-grain diets. I don't trust to feed this again.

Three weeks ago we got a then 8-week-old Cardigan Welsh Corgi puppy from an Illinois breeder. The breeder had been feeding the puppies and their mother Diamond Naturals Extreme Athlete and said it was good nutrition for both. When I took the puppy to my vet, she recommended researching further whether that food was actually appropriate for puppies. I emailed the company and the next day they replied to say it was not appropriate, instead recommending their puppy formula.
We switched to that puppy formula over the course of several days and our puppy started vomiting and acting lethargic. That's when I went online to see if anyone else had experienced this - and found these recent reviews about other Diamond products from pet parents in the Midwest. I don't know if the food caused the problem or if we switched over too quickly, but we have opted to switch to Science Diet Puppy. If there is a problem that is harming dogs, I hope Diamond will get to the root of the issue soon. I feel for those of you whose dogs have been sickened or died.

We started feeding our dog Diamond natural chicken and rice and now he is vomiting and has diarrhea. He is shaking and very weak. I seen this year's ago when we almost lost another dog to the pet food recalls in 2008. Now my big guy doesn't look like he is going to pull through this. Someone needs to shut this pet food company down.

I had 3 dogs until 2 weeks ago. I have been feeding them the 4 Health by Diamond Dog Food for about 8 months. This last bag of food I bought was not agreeing with any 3 of them. My female black lab was passing gas that smelled like sewer and then started urinating too frequently. She became quickly ill and died with extreme pain from kidney failure. At the same time my beagle was losing too much weight too quickly. Took her to vet and she is suffering with stage 3-4 kidney failure. The Vet was upset that I was feeding them the Diamond Dog food.
Now, the 3rd dog is having same symptoms. My beagle is on antibiotics which started yesterday. Vet told me that if she worsened over night bring her in today before noon... and if not I will know if the meds will do her any good by Monday. Now, I have the 3rd dog that is showing early signs of kidney failure. The Vet wants her in for blood work. I had already suspected the dog food was having negative effects on all three and getting ready to switch but, apparently not soon enough before the damage was done.
So, this morning I decided to so some research and found others are experiencing the same with this dog food. Prior to me using this dog food, I research & found many good reviews. So, what has happen with this brand of dog food in recent months. Diamond needs to recall and test these 4 Health foods. I am heart broken... just lost one fur baby two weeks ago, another in critical condition, and another going down the same health related path as the other two. These fur babies are my family... not just dogs. I am also a senior living on a fixed income and my vet bills have already exceed $700.00 just the past 16 days. Now, Monday the 3rd fur baby goes in for same test and that will put me over $1,000.00 for vet bills. I pray for anyone using this dog food.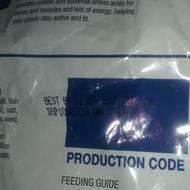 This food made my puppies and momma so sick. It caused vomiting and diarrhea to the point of dehydration. I could have lost them!! We put them on a different food and within days they are all better. Diamond should do something but all they do is lie to the consumer. I will never feed this to my dogs again. I really hope that no one else has to go through what we did.

We have five large dogs. The grand dog is Rott/Husky and the other four are mother (Stafford bull terrier/golden) and three sibs (lab/pit/mastiff/shep, etc). They have been on Diamond Lamb/rice and Chicken/rice for about 9 months now. At first all seemed fine, a couple of the pups have allergy problems and we're told these foods were best. This last fall and winter was not been good tho! Our most susceptible boy started to scratch all over in the fall, followed by the others. Not suspecting the food at all, I began researching other causes. I have put my dogs through every homemade remedy I could find on the internet. Visits to three different vets, months on steroids, etc. NOW when doing a price comparison for Diamond, I find this forum!!
This is unbearably sad that dozens of loved pets have died or been sacrificed because of this food! I pray it has not been too late to reverse the effects in my fur babies. They have the diarrhea with and w/out blood, constipation, itching so bad they have rashes (see pic), lethargy, trouble walking, hair loss, wet oozing swollen eyes, chewing feet, also infected swollen ears. I would hope some action would be taken on this matter to make sure no other dogs suffer like this!

Seems to be quality product. Diabetic dog clinical stage diagnosis. Will know more after the curve test next week but he loves the wet and dry and I hope he can remain on this schedule with diamond.

Off and on dogs get sick, figured it was food but with 10 great Danes, bags get mixed in large container. Have called Diamond a couple times, "oh no problem, food just came from different state maybe", and animals fed different feeds to produce the dog food. Made sense, would refund if we took back to store. Hard to do when mixed & put in big container bags burned. We have lost 3 Great Danes in 2 mos time - 2 were very young (2 & 5). The 3rd one was 9 and had same symptoms as the one who threw up & could not move so we put her down. NOW instead of what vet thought could be, we did not do autopsies. Diamond Nats large breed Chicken & rice is OFF the table. We need to find a new affordable food, IDEAS? Reading these made me sick to my stomach, That we could have been poisoning our dogs, making their deaths unnecessary.

I have fed my boxers this for a couple of years and they have always done great on it. They digested it, their coats looked good, they had tons of energy. But about a two weeks ago I noticed a blister on one dog's lower lip and thought he did something to it and my female dog had scabs on both her sides and I thought they were probably rough housing since they both had some mark on them. Well, the blister remained and the female dog's scabs grew in number overnight. I took her to the vet and she was having a severe allergic reaction to something. I have changed nothing in their diets, have not introduced anything new to them. I looked my other boy over real good tonight and he has a blister on one eye lid. I truly think there is something going on with the dog food. The female dog got a steroid shot today so she will stay on the food, the two boys are coming off it and seeing if they clear up. If they do, she is coming off it too.
Diamond Dog Food Company Profile
Company Name:

Diamond Dog Food

Website:

http://www.diamondpet.com/