Consumer Complaints and Reviews

We have two Havanese littermate pups. They are 6 years old and have eaten 4Health Dog food for four years. Last week, we replenished our supply of can food which we mix with 4Health dry food. Our female pup had a seizure the next day (Thursday) after eating from the new supply. We took her to the vet for blood work to find she had liver issues. At first we thought it was potentially a congenital shunt (potentially still a contributing factor). The vet put her on KD prescription food at that time. We did not notice another seizure until Saturday afternoon and then two additional seizures on Sunday. Our male dog continued to eat the 4Health food as normal until he had a seizure on Monday and we knew it was an environmental issue. We took him to the vet to find his bloodwork showed liver issues as well.
My wife researched to find the reviews on this page which solidified our belief that it is a food issue. Both dogs have been feed the KD prescription food this week and seem to be back to their normal selves. I pulled the cans from the recycling bin when food was believed to be the issue. The two cans were: grain free beef and chicken (lot#1102503) and lamb and rice (lot#1159242). We contacted Tractor Supply to register a complaint with this information. They are going back to Diamond to determine next actions. We want others to know what we have gone through and to encourage others to speak up if they have experienced the same issues we have experienced. Other dogs should not go through what ours have gone through.

My Doberman loved this food for a while then started acting different. He had bad gas, runny poop, was eating grass to throw up, started shivering after eating it then developed a lump on his foot. So took him to the vet it appeared to be some kind of allergic reaction and his histamine level was high then noticed he started refusing to eat the food altogether so I researched and surprise I found a lot of people having very similar issues. So I changed his food and now he's eating again and seems like he's getting back to normal. I only hope there's no major health issues caused from that food! Please for the love of your pet DO NOT feed it to them!

I just bought my third bag of this Diamond Natural Large Breed Puppy food. My 6 month old doberman has done very well with the first two 20 lbs bags. He scarfs his 2 cups down within a minute every meal. Until this morning when I opened up a brand new bag of the same Large Breed Puppy food that I bought yesterday from Tractor Supply in Hiram, GA. I was surprised that after 10 minutes, my pup was still chewing slowly. Huh?? Was he sick? Well, I had some leftover food in the pantry from his Humane Society gift bag, so I decided to see if he would eat that to determine if he was sick or if it was the Diamond dog food. He scarfed it down!! So he wasn't sick. There is something wrong with this batch of food... I didn't notice any mold, but my dog does not let his food hit the floor and there were crumbs all around his dish. Tractor Supply refunded my money and I will no longer buy Diamond!

I switched my 8 month old dog from Nutro to Diamond Naturals 6 weeks ago to try and save some money. Big mistake! She tolerated it for a month. She then just quit eating at all! She started vomiting and diarrhea for several days, shaking uncontrollably. I had to carry her outside to vomit and poop. Saddest thing ever!!! I know you're not supposed to just switch without transitioning but I had to! She is back on her Nutro and within a day is significantly better. So glad after reading these reviews I knew immediately it was the food and stopped it. They need to do something about this asap!

DO NOT USE DIAMOND DOG FOOD!!! My husband and I brought home our 2 little Chocolate Labs home on the 18th. We fed them Diamond Puppy Dog Food. They did great for a little while and we bought another bag. They started getting diarrhea and it just kept getting worse. On the 31st I called the vet. He gave them a prescription for colitis and it worked GREAT! They finished up the pills on Friday morning and by Saturday afternoon the diarrhea was back with a vengeance.
After talking it over with my husband we decided that maybe it was the food. We agreed to change their food to see if that would help. We switched to IAMS Puppy. When we got the new bag home we decided that instead of gradually changing them over, we would just start feeding them the IAMS since their systems were so racked by the diarrhea.
My husband went to dump the DIAMOND PUPPY food in the trash and we found MOLD! We had been feeding out little ones moldy food. No wonder they were sick. Now before you say that water must have gotten into it, their food is kept in an airtight, plastic container in the house and away from any water source! We have had these containers for over 10 years and have never had any problems.
We have contacted DIAMOND to let them know but the investigation is going to be hampered because we didn't keep the bag or receipt. If I can get the receipts they will reimburse us for the food. What about the vet bills? The new containers we are have to buy? What about the health and well-being of these little ones who look to us to take care of them? I trusted DIAMOND DOG FOOD with my pets' nutritional needs and they failed miserably. Now that we have switched their foods they are eating more, the diarrhea is still there, but they are getting better. Please don't let this happen to your animals. DO NOT FEED THEM DIAMOND FOOD of any kind.
How do I know I can trust these reviews about Diamond Dog Food?
765,036 reviews on ConsumerAffairs are verified.
We require contact information to ensure our reviewers are real.
We use intelligent software that helps us maintain the integrity of reviews.
Our moderators read all reviews to verify quality and helpfulness.
For more information about reviews on ConsumerAffairs.com please visit our FAQ.

We changed our dog food to 4Health thinking it would be better for her to eat no grain or crap in it. Boy was I wrong. Lillysue was in perfect health until 2 days after eating it, she wasn't getting having she had loose stool and peed more than normal 3 day. She started falling over and she woke us up about 3 am crying. I put her on the couch and at 6 am she had a bad seizures. We took her to the vet and it went down hill from there. The vet tried everything they could but it was too late. When the blood work came back she was poisoned. No liver, pancreas and kidney failure. No hope at all. I had to put her down on Monday 4/3/17. I need help to stop this and have the food from the checked out. Can you help me. By the way Lillysue was a 7 year old healthy Boxer. Help me please.

I'm begging all who read this. Please, Please, Please... Do Not Feed your dog Diamond Naturals. Our 6 year old healthy rottie started on Diamond Naturals one year ago. Last week I opened a new bag of beef and sweet potato and it nearly killed him!! He began to vomit uncontrollably and nearly went into a seizure! Two trips to the vet in 7 days and a very, very sick rottie, we'll never buy Diamond Naturals again and I very strongly suggest the killer dog food be banished for store shelf's indefinitely!! Shame on you Diamond Naturals!! I'm going to make my dogs food from now on!

I switched from Beneful to Diamond Naturals when Beneful started having complaints. I have fed my pack of 5 dogs Diamond Naturals for the past 3 years with no incident. A month ago I picked up a bag of Diamond Maintenance to give it a try. Within a week, all 5 dogs were vomiting. Two of my dogs had bad seizures within a day of each other (neither had ever had a seizure before). I called my vet and he said to get them off of that bag of food immediately. I did as instructed and the vomiting stopped. I wonder how the production of this food is regulated. It now seems like you can't trust any dog food company now.

I was in the process of switching my 12 year old Lab/Aussie mix to Diamond Naturals Senior Dog Food from Purina Prohealth. I was mixing the food. Since the switch, he has become lethargic, having episodes of about three hours where he can't move and began urinating blood. The vet called in a script for ** and we have since stopped the Diamond and he is back on Proplan. He is doing much better, his urine is becoming clearer, and he is actually getting up and moving a bit. I really think Diamond dog food has made him this sick. He had no issues prior to the switch.

My dogs have had reactions to dog foods in the past. I switched to Diamond Naturals about 2 years ago, problems were resolved. I opened a new bag last week. In a few days both of my dogs have started having skin and eye reactions just like with previous foods. Now that I switched to Taste of the Wild since yesterday, and they seem to be improving. There was definitely an ingredient switch or some kind of error. I liked this dog food, it was a good price for grain-free/low-grain diets. I don't trust to feed this again.

Three weeks ago we got a then 8-week-old Cardigan Welsh Corgi puppy from an Illinois breeder. The breeder had been feeding the puppies and their mother Diamond Naturals Extreme Athlete and said it was good nutrition for both. When I took the puppy to my vet, she recommended researching further whether that food was actually appropriate for puppies. I emailed the company and the next day they replied to say it was not appropriate, instead recommending their puppy formula.
We switched to that puppy formula over the course of several days and our puppy started vomiting and acting lethargic. That's when I went online to see if anyone else had experienced this - and found these recent reviews about other Diamond products from pet parents in the Midwest. I don't know if the food caused the problem or if we switched over too quickly, but we have opted to switch to Science Diet Puppy. If there is a problem that is harming dogs, I hope Diamond will get to the root of the issue soon. I feel for those of you whose dogs have been sickened or died.

We started feeding our dog Diamond natural chicken and rice and now he is vomiting and has diarrhea. He is shaking and very weak. I seen this year's ago when we almost lost another dog to the pet food recalls in 2008. Now my big guy doesn't look like he is going to pull through this. Someone needs to shut this pet food company down.

I had 3 dogs until 2 weeks ago. I have been feeding them the 4 Health by Diamond Dog Food for about 8 months. This last bag of food I bought was not agreeing with any 3 of them. My female black lab was passing gas that smelled like sewer and then started urinating too frequently. She became quickly ill and died with extreme pain from kidney failure. At the same time my beagle was losing too much weight too quickly. Took her to vet and she is suffering with stage 3-4 kidney failure. The Vet was upset that I was feeding them the Diamond Dog food.
Now, the 3rd dog is having same symptoms. My beagle is on antibiotics which started yesterday. Vet told me that if she worsened over night bring her in today before noon... and if not I will know if the meds will do her any good by Monday. Now, I have the 3rd dog that is showing early signs of kidney failure. The Vet wants her in for blood work. I had already suspected the dog food was having negative effects on all three and getting ready to switch but, apparently not soon enough before the damage was done.
So, this morning I decided to so some research and found others are experiencing the same with this dog food. Prior to me using this dog food, I research & found many good reviews. So, what has happen with this brand of dog food in recent months. Diamond needs to recall and test these 4 Health foods. I am heart broken... just lost one fur baby two weeks ago, another in critical condition, and another going down the same health related path as the other two. These fur babies are my family... not just dogs. I am also a senior living on a fixed income and my vet bills have already exceed $700.00 just the past 16 days. Now, Monday the 3rd fur baby goes in for same test and that will put me over $1,000.00 for vet bills. I pray for anyone using this dog food.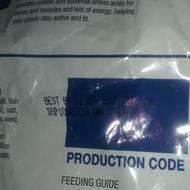 This food made my puppies and momma so sick. It caused vomiting and diarrhea to the point of dehydration. I could have lost them!! We put them on a different food and within days they are all better. Diamond should do something but all they do is lie to the consumer. I will never feed this to my dogs again. I really hope that no one else has to go through what we did.

We have five large dogs. The grand dog is Rott/Husky and the other four are mother (Stafford bull terrier/golden) and three sibs (lab/pit/mastiff/shep, etc). They have been on Diamond Lamb/rice and Chicken/rice for about 9 months now. At first all seemed fine, a couple of the pups have allergy problems and we're told these foods were best. This last fall and winter was not been good tho! Our most susceptible boy started to scratch all over in the fall, followed by the others. Not suspecting the food at all, I began researching other causes. I have put my dogs through every homemade remedy I could find on the internet. Visits to three different vets, months on steroids, etc. NOW when doing a price comparison for Diamond, I find this forum!!
This is unbearably sad that dozens of loved pets have died or been sacrificed because of this food! I pray it has not been too late to reverse the effects in my fur babies. They have the diarrhea with and w/out blood, constipation, itching so bad they have rashes (see pic), lethargy, trouble walking, hair loss, wet oozing swollen eyes, chewing feet, also infected swollen ears. I would hope some action would be taken on this matter to make sure no other dogs suffer like this!

Seems to be quality product. Diabetic dog clinical stage diagnosis. Will know more after the curve test next week but he loves the wet and dry and I hope he can remain on this schedule with diamond.

Off and on dogs get sick, figured it was food but with 10 great Danes, bags get mixed in large container. Have called Diamond a couple times, "oh no problem, food just came from different state maybe", and animals fed different feeds to produce the dog food. Made sense, would refund if we took back to store. Hard to do when mixed & put in big container bags burned. We have lost 3 Great Danes in 2 mos time - 2 were very young (2 & 5). The 3rd one was 9 and had same symptoms as the one who threw up & could not move so we put her down. NOW instead of what vet thought could be, we did not do autopsies. Diamond Nats large breed Chicken & rice is OFF the table. We need to find a new affordable food, IDEAS? Reading these made me sick to my stomach, That we could have been poisoning our dogs, making their deaths unnecessary.

I have fed my boxers this for a couple of years and they have always done great on it. They digested it, their coats looked good, they had tons of energy. But about a two weeks ago I noticed a blister on one dog's lower lip and thought he did something to it and my female dog had scabs on both her sides and I thought they were probably rough housing since they both had some mark on them. Well, the blister remained and the female dog's scabs grew in number overnight. I took her to the vet and she was having a severe allergic reaction to something. I have changed nothing in their diets, have not introduced anything new to them. I looked my other boy over real good tonight and he has a blister on one eye lid. I truly think there is something going on with the dog food. The female dog got a steroid shot today so she will stay on the food, the two boys are coming off it and seeing if they clear up. If they do, she is coming off it too.

I have used Diamond Naturals dog foods for the past three years. My dogs have been very healthy on this product. In November I bought four new bags of food at the same time. We live on a country property and have four dogs. Multiple times in the past two months combinations of different dogs have gotten sick, had diarrhea and have vomited. I did not suspect the dog food. I assumed that our dogs had gotten into something outside or perhaps had a virus. However, they kept getting sick in intervals.
Sadly, one of our dogs was a 9 1/2-year-old Italian mastiff. Due to the fact that she was getting quite old I was attributing her being "off of her food" to aging. She was very food driven so she continued to eat the food when some of the dogs in the house did not. In one day she went from having solid bowel movements to being horribly lethargic with watery diarrhea with blood in it. She became so sick that we attributed other possible issues to her illness. Sadly we euthanized her due to the severity of her symptoms. I continued to feed that bag of dog food as I still was not suspicious of the food.
A few days ago I threw away the bag she had been eating and opened a new bag. Now that we are a few days into the new bag my youngest, healthiest dog will not eat the food and is struggling with diarrhea and vomiting. He now will not eat any of his food. I have found Diamond Naturals to be a stellar company and I have recommended their food products to many people who have had great success. I urge this company to look into their food sourcing for possible contamination. Our set of circumstances over the past months draws suspicion about this product. I truly hope the food is not to blame but it would be a irresponsible of us not to consider it. If there is something wrong with the food I hope this review will help others and hopefully prevent the loss of someone's precious pet.

I had been feeding my 9-yr old dog Diamond Whitefish & Sweet Potato food for a long time, but decided to give her the Lamb & Rice for a change, this was in Nov. The dog didn't seem to be very interested in it, but ate it for a couple of days. Then she started throwing up several hours after eating. This vomiting continued for several days, always a few hours after eating. She began refusing her food and I could see she had lost weight. I got a bag of Chicken Soup for The Soul food, also made by Diamond (I didn't know it when I bought it) which she would not eat. I then tried the Taste of the Wild food and still no interest in the food. I took her to the vet who gave her antibiotics and steroid injections and said to give her boiled chicken and rice. She did eat for a couple days and then started eating ravenously, for about a week, probably from the steroid injection.
I began slowly including a small amount of the Chicken Soup food with the boiled chicken to get her back on regular food. Then, she started refusing to eat at all, and I took her back to the vet. Another round of injections, lab tests, and meds to give her at home. Vet thinks an infection in her intestines, no blockage. After 3 days, she still will not eat anything, and her white cell count is very high. This started after the Lamb & Rice feedings, and I am wondering if it could be the cause. The dog has never been ill and has been fed several different dog foods over the yrs. After reading these other reviews, I think the Diamond food may be at fault. She will not eat at all and I am very worried.

We have been feeding our dog's Diamond for about 10 years. In the last couple of months one of our dog's got a severe allergy, broke out with hives, severe itching. My son took him for a couple of days and when he came home without being on the food he had started to clear up really well. Within a half an hour of him coming home and eating the hives and severe itching came back worse than ever. If my son hadn't taken him I wouldn't have seen the connection but it was immediate once he came home and ate. I really think something is wrong with the food. We have them on Lamb and Rice. I think someone needs to look into this.

I have been using both varieties of Diamond's Chicken and Lamb varieties for as long as it's been around. I have never had any problems with their food. I breed Shetland Sheepdogs and currently have 10 adult shelties 3-16 yrs of age. I have about 3 litters a year avg 5 pups per litter. I have fed my pups both Chicken Soup for the Soul Small breed puppy and Diamond Naturals Small Breed Puppy which both are chicken based. Chicken Soup is Diamond made also. I will have puppies get diarrhea and believe it or not it's from parasites. And not all parasites are detected at the same time. And, not all parasites are killed with the same medicine. I've dewormed for 3 days then get stool sampled for my baseline results. This is before pups are put on the Diamond food.
If the food is intro too quickly, they will get diarrhea. The food is very rich and if a dog has been on junk food such as the Purina brands Beneful, (contains antifreeze and killed 2 of my friend's dogs) or dog and puppy chow (no identifiable meat [chicken, lamb...) but only plant proteins, the dogs will get very ill because they have not been digesting meat proteins and this causes an overload on the poor dog's digestive system. It's a slow process of up to 2 weeks. Even if my stool sample is negative on a 3 week old puppy, by 5 wks it may be positive for parasites and the pups haven't been outside. Mom may have them on her skin from going outside. I do not blame my dog food until stools check out neg first. Diamond Naturals will give them or any dog diarrhea if they are fed too much because of its pure foods, a little goes a long way.
If you're feeding Purina, the dog has to eat a lot to get the nutrition of Diamond Naturals. Two cups of Purina is 1-1 1/4 cup of Diamond Naturals. So, if they feed the dog the same two cups of Diamond like the Purina, the dog may get diarrhea. Has nothing to do with the food, only the amount given. So, if that happens and they put the dog back on the Purina, it won't have diarrhea. Plant protein doesn't digest the same as meat proteins. Beware of some of these negative reviews. Some of these dogs are going through junk food withdrawals and makes better dog foods look like the problem and others are a parasite problems that hasn't been taken care of. Even adult dogs get parasites. Diamond Naturals dog food shouldn't cause birth defects either.
If your dog gets diarrhea, please take a stool sample to the vet as soon as possible. Until the diarrhea is under control, don't feed them solid foods at all; their system is in overload. Ease them back into their food slowly. Giardia and coccidia can be lethal to a dog and it won't matter what dog food you feed them. I love their food and best of all, my 5 shelties that live inside my home do not have "gas" such as the dogs that are fed a complete plant based protein dog food such as Purina and Ol' Roy. Not in the more than 6 years they've been eating it.

I have always bought Diamond Naturals for my dogs and never had any problems with it. My dogs were healthy, looked great and had tons of energy. Recently in the beginning of October I bought their usual 40lb bag of Chicken and Rice formula. I have a 1 and a half year old Mountain Cur and a 6 year old German Shepard/Pit mix.
My German Shepard is normally never sick and her nose got very dry and her eyes were watery, I just thought allergies with it transitioning to fall, my Mountain Cur was fine. Then a couple weeks later her nose got more dry and crusty and she started itching a lot more than usual. Again, I thought just allergies. I put Vaseline on her nose (as I've done in the past with her when she gets this in winter occasionally) and within a few days that at least got better. However, a couple weeks later her face swelled up so bad she almost couldn't open her eye, she had hives all over her face and neck and began throwing up all night and day. She wasn't her energetic self and didn't seem like the same dog. I fed her rice with a little bit of gravy and chicken and that seemed to clear up the vomiting.
My mountain Cur was fine so that led me to think it wasn't a virus of some sort. Her swelling went down and the vomiting stopped but she was still itchy. They just happen to run out of dog food around that time and because the store we buy this from is further away, I had to get something different and this all stopped and felt better right away. Not sure if the food caused this or if she was just sick, but after reading reviews it seems this all is happening since this past summer and fall with bags being bought and just coincidentally got sick around the same time and she never gets sick. I am shopping around for a new food for them as I will not be giving this to them unless something changes. I am not going to put my dog through that again.

I have been feeding my dog Diamond Dog Food for about 1-2 months now..Recently about 3 weeks ago after purchasing a New bag of Diamond Dog Food my dog being throwing back up the food after about 30mins of eating it... He got to a point where he stopped eating, drinking and just not being all around his normal self. You could tell something wasn't right.. He went from having diarrhea to being constipated.. We thought it was Parvo at 1st so we took him to the vet. Wasn't Parvo. So after not eating for about 3 days straight he slowly started back to drinking water and then slowly got his appetite back. We began feeding him a different brand of dog food.. He didn't throw it up and he didn't get sick. He actually got better.
Last night he ran out of that food so I fed him the Diamond Dog Food and guess what. He threw it right up 30 minutes later... So that's when I realized it was the food the whole time. Please be careful trying this Brand out for your pet. I think they need to pull it off the shelf for a while until they fix the problem. Definitely needs to be a Recall on Diamond Dog Food. I was feeding him the Diamond Naturals Beef & Sweet Potato Dry Dog Food.

I have used Diamond Performance for a long time. My dogs loved it. They looked great on it. However, my male started losing hair and getting hot spots. I took him to the vet and he had to have a steroid shot and allergy shot. His condition never got any better. Brought my female over and fed her two bowls of your dog food. Within 24 hrs of the second bowl, she had a small hot spot pop up. Definitely the food causing it. All 4 dogs I own were broke out with bumps, that itched, and then hot spots. I had to change their food. They are now getting better. I don't know what your company is doing different, but the food needs to be recalled and tested!!! Something isn't right with it!!!

I have been giving my dogs Diamond brand for a long time. Lately I have been wondering if the Diamond Lamb and Rice adult is effecting their health. Don't know for sure, but for some reason I am wondering about the food! I have a boxer and a few weeks ago she weighed 56 lbs and today she weighs 49lbs. and has been diagnosed with liver disease. She has never had a problem with weight loss. She has thrown up and she has had bad gas, and acts like she is so hungry every minute.
My other dog a miniature Dachshund has not been wanting to eat and when she finally ate a little bit, she started itching and threw up, and started eating grass. I am so worried! My boxer has been started on supplements, and antibiotics! Hope she returns to good health! They both have been eating grass. The date on the bag is of date, so I am at a loss for words. I CAN NOT TELL FOR SURE IF THIS PROBLEM IS DUE TO Diamond Brand, or if it is coincidence that both digs started having issues after I got a new bag of food!

We have had our beautiful dog, Carla (a shelter dog we saved as a puppy from being euthanized) for about 11yrs. We have always used different stages of Diamond Dog Food & she has done wonderful & stayed healthy. Now, in the past 12months, we are finding once we get halfway through the bag, no matter where we purchased it from, it has mold in the food. We believe it is coming this way in the bag. Upon getting the bag home, we empty into a container with a lid & have found the mold right after opening. I feel there needs to be a recall if this many bags are coming through our home alone, not to mention all those who aren't noticing & feeding their pets this mold! Thanks for hearing my complaint.

I started my puppy the day we picked her up on Diamond Puppy food. I do not feed her human food. She has been visiting the vet as scheduled for all deworming and shots. At first she experienced some loose bowels and we overlooked it thinking it was because she was starting a new food and going thru the deworming process. But now, 14 wks old, she has had severe gas and liquid diarrhea for 7 days straight. She is not vomiting and there is not blood in her stools. I believe the cause of her illness is due to this Diamond dog food. The manufacturer has to recall this food and get it off the shelves! I am taking my pup to the vet again today to help her. DON'T BUY DIAMOND NATURALS PUPPY. SOMETHING IS WRONG WITH IT.

I have had my dogs on Diamond Naturals for a few weeks. My male dane has always had allergy problems, so I did not connect the itching with the food until my female dane started having problems. My male, has large patches of hair loss on his belly and sides. The female, now has small patches appearing, and their fur is dropping like crazy. I now have them on some home cooked foods and mostly raw. It has been very distressing!

My brother's ex- Service Dog had IBS. Most dry dog food would give him explosive diarrhea. We tried Purina, Blue, you name it. We got to IAMS Dog Food and he was better. However it made his sister have IBS also. So we held out looking for a good brand that would make none of our 6 dogs and 2 cats ill. Finally we went to our local TSC and found Diamond Brand. It was and is great!
He doesn't get sick and neither does she. Our female GSD was underweight when we got her. We rescued her from an abuser home. She weighed 50lbs when we rescued her and how she weighs 70 and still gaining like she should be! We have our 3 GSD's and 3 Shitties and two cats on this Diamond Dog Food. It is amazing and worth the price. 55lbs for 37$ isn't too bad when it costs more for the vet. So if you have an ill dog who has diarrhea, feed them Diamond Dog Food Athlete! And yes I know, cats should not eat dog food, but we free feed for a few hour out of the day so it is only a snack for them, they get cat food at night. I recommend this to almost anyone who has a dog. Especially if they have diarrhea and/or have a high drive and active. I give this a 5 star rating for how amazing it really it! Thank you Diamond Dog Food Brand.
Diamond Dog Food Company Profile
Company Name:

Diamond Dog Food

Website:

http://www.diamondpet.com/