Consumer Complaints and Reviews

We fed our 4 month old Boston Terrier Pedigree puppy food for 3 days. On the 3rd day he began throwing up and had diarrhea. We took him to the vet on a Monday and they couldn't find anything wrong with him and sent us home. I threw away the food and started him on another brand because I suspected something was wrong with the Pedigree. By Wednesday night he could no longer walk and we took him back to the vet. He had a fever and an extremely high white blood cell count. This dog has had all his vaccinations and was previously extremely healthy and energetic. After 5 vet visits he is now on antibiotics and steroids and is trying to walk again. The ONLY thing we did differently was feed him Pedigree dog food.
After reading these reviews stating the exact same symptoms my puppy had I'm convinced something is wrong with this food. I also want to mention that he stopped eating the Pedigree on his own by day 3 but WOULD eat other brands. It was as if he knew something was wrong with the Pedigree food. I would not recommend this food to anyone. If you're low on cash buy Purina or ANYTHING else but this.

A few weeks ago I sent my husband to the store to get dog food. Her regular dog food wasn't available so he came back with PEDIGREE. I fed my dog and later, I happen to notice my dog was acting strange. She was freaking out, her pupils were dilated, she was twitching, her head was moving back and forth. She wouldn't eat or sleep and it wore off after a few days. We had no idea what caused this to happen. When she got her appetite back, her regular food was given to her. I took her to the vet and after running several tests, they could not figure out what was wrong. They suggested that we keep a close watch of her and to keep a daily log of everything she does and eats so that if it happens again, we can narrow it down. So we did just that.
This went on for 2 weeks and she seemed to be fine. We were out of dog food again so I remembered that we still had a few cans of pedigree that my husband bought. We gave this to her and BINGO! That same behavior came back. Right after she ate. This time, she was making grunting sounds along with the tremors. I researched and noticed that this has happened to many other dogs as well. IM SO UPSET AND DISGUSTED! WHY IS THIS PRODUCT STILL AVAILABLE? All it takes is a few complaints about someone having a reaction to some product and its removed so that nobody is put in danger. Why am I reading 890 complaints about a dog food product and nothing is being done. Im outraged!!!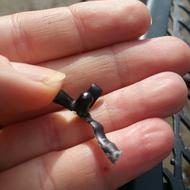 I buy the Pedigree Puppy Chow dry dog food for large breeds. Today I found a piece of black metal fragment in his food as I was pouring in his bowl. Luckily I was watching him and saw it before he ate it. I will attempt to attach the picture. Is there a recall on the puppy chow for large breeds? I will try and find my receipt of where the food was purchased. It was either Walmart or Gerbes in Jefferson City, MO.


If one batch of dog food is put in 3 different name bags and shouldn't it be right to combine the complaints. Why would mars split a bad batch of dog food, is it so they can mix it up and spread it out so it ain't as noticeable? Ray Charles could see that!
How do I know I can trust these reviews about Pedigree Pet Foods?
695,474 reviews on ConsumerAffairs are verified.
We require contact information to ensure our reviewers are real.
We use intelligent software that helps us maintain the integrity of reviews.
Our moderators read all reviews to verify quality and helpfulness.
For more information about reviews on ConsumerAffairs.com please visit our FAQ.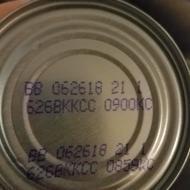 My dog is a healthy 9 year old toy poodle. I always feed him ACana organic dog food. He had many teeth pulled and was recommended he should eat some canned food as needed if he was having trouble with the hard food. I fed him Pedigree Chopped Ground Dinner with Chicken. The next day my 9 lb. poodle exhibited signs of diarrhea, 2am diarrhea and by 6 am bloody diarrhea and 7 am just blood coming out of his rectum.
Animal Hospital opened at 8am and he was still bleeding. By the time the vet saw him he was throwing up blood and also out of rectum. She rushed him back and did many blood test and a specific one for pancreatitis along with x-rays. His blood work showed elevated white and red cells along with other stressors. The vet saw no long-term or chronic issues so stated this was an acute onset. The x-ray showed colon inflamed. Only change he had was this can of dog food.
$700 vet bill and 5 days of IV's and 4 meds later he is still bleeding and I am praying he makes it through this. If he does not get better in 48 hours he is admitted. I only saw these complaints while at the vet's office and believe we are all sharing this to spare others the heartache. I still have the can and would like to have it tested. It is not expired. I truly believe we are all not one big coincidence.

Stop feeding your dog pedigree. (1-13-2017) Zeus has been sick on and off for 2 weeks now. I feel terrible that it took me this long to figure it out. He would get super lethargic to the point I would have to carry him out and hold him up to go potty, vomiting, and diarrhea. I figured he just had a bad tummy ache. So I fed him rice and ground beef, he would come out of it so I would feed him regular dog food again. Same thing would happen. I took away his deer antler chew toy thinking it might be the problem, nope! Come to find out a lot of people have had the same problem because of Pedigree dog food. I called and they acted like this was the first they had heard of it. (1-14-2017) Took him to the vet. He's had a round of different shots, antibiotics, steroids and have him on a different diet. He is still slow moving if he moves at all.
Update as of today (1-23-2017) he is back at the vet. She drew a solo cup worth of blood from his abdomen. And is keeping him for a couple days. He is skin and bones and barely has energy to go outside to go potty. I've sent off a sample of the dog food to a university lab in Michigan. Results will take seven to 15 business days. Hopefully my dog is still alive. If you're having the same problem I would encourage you to join this group on Facebook so we might be able to move forward with getting this dog food recalled.

Thank goodness for this forum. Let me tell you something told me to look up this food... and I'm glad I did. I noticed that a lot of the post was dated just recently Sept 2016. My dog Mazzy has been going through hell since then. It's cost me a lot in vet bills. All test and blood work was negative of course. No obstructions in her body. Yet she suffered with wheezing... fatigue... continual runs which probiotics couldn't help. A lot of green and mucus discharge. Then last Sunday she started spewing blood out of her mouth and nose like a zombie attack. Yet she was still alert. She drank water. It sounded like the blood was in her lungs.
The next day blood and mucus when she finally went potty. Everyone was baffled... until I read this forum. Thanks to this it's early Friday am. Mazzy has made a full recovery and energy I haven't seen in a long while. She's back to her old self. So thank you. You saved my dog's life. As well I posted on Facebook about it and people I know are having the same problem using the same Pedigree food... and their dogs are now recovering. Please get out the word and save these animals lives. *Pedigree chopped beef canned dog food was what Mazzy was eating.

My 10 yr old GSD has been eating Pedigree dry dog food his entire life. My lab has been eating it for 7 yrs. Every time they eat they will drink an excessive amount of water plus start to lose hair and itch. I bought a 44lb bag on Jan. 3rd, 2017 and just now opened it 3 days ago. Both dogs got sick after 3 days of eating it and both dogs didn't want to eat it. The lab started urinating on the floor and had loose bowels. He also started to vomit. The GSD started with runny stools and urinating on the floor. I will be contacting the company and possibly have it tested to find out why they are sick.

I have been feeding an abandon dog with the same Pedigree that I feed/fed my own dog/dogs (I did have 2 dogs). Due to money problems I had to put my abandoned dog on a cheaper food. I researched that food hoping that it would be adequate and while I was at it decided to review Pedigree. After reading all the reviews I am certain Pedigree killed my little Rat Terrier named Missy. All the symptoms are the same. I never once considered the food because I have used this food for 9 years. I spent $190.00 at the vet and was unable to save her.

I had ran out of the normal dog food I usually use and saw this dog food on sale so Decided to try it out. I first noticed something wasn't right when one of my dogs vomited all of the food she ate all over my bed. I cleaned up the mess and went to work. I left her in since it was freezing cold outside and I didn't want either of my dogs to get cold. By the time I came home from work there were countless vomit spots and bloody diarrhea piles all over the place. I rushed her to the vet and they had to admit her and immediately put her on fluids intravenously, as she was severely dehydrated. I left her there and went home to find my other dog starting with the same symptoms. So I ran him to the vet. It's now been a full week in the vet's office and at least $5000 in bills to get them past the threshold of death.
They are now home and severely skinny and weak. But they are finally able to hold down food and they stopped bleeding out of their rectums. These dogs are barely 5 years old and the healthiest dogs I've ever owned. They have never been sick and I'm afraid this will forever change their personality and possibly health. They were bleeding from their stomachs all the way down to their colons. The only change they had in their diet was this batch of adult Pedigree dog food. Batch 23100/10736. I discovered this thread today and I'm taking the remainder of the bag into OSU veterinary clinic to have it tested. Pedigree better pray this doesn't prove to be a poisoned batch.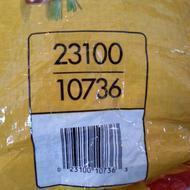 I have used Pedigree for my beagle and lab for a year now... I have bought roasted Chicken and vegetables this month. Opened the bag and my dogs they played with the food and ate here and there. You have to understand that the beagle eats anything and gobbles it down and the lab has a healthy appetite also. 2 days in the lab refused to eat and the beagle starting urinating on the floor which she never ever has done, both were also very thirsty. We would take the dogs out and they would do their business, within 15 minutes the beagle would start urinating in the house again and continue throughout the day and now she just will not eat and lethargic. Husband and I went and bought a different brand of dog food and they both ate, beagle still has urinating problems and lethargic. Will be taken to the vet tomorrow morning for check up.
Updated on 1/12/2016: On 1/7/2016 my little Maggie passed away and I do blame this on the Pedigree dog food. Please if your dogs show the same symptoms mine did stop feeding them their dog food. Vomiting, weight loss, blood in stool, uncontrolled urinating, I had her for 13 years. Since changing the brand of dog food it had taken over a week for my lab to start eating again and acting herself. Shame on you Pedigree for making all our pets sick and then die.

With every new can of the Pedigree dog food, there is less MEAT? and more of a gel-like substance in the can. It probably amounts to 1/3 of the content! Unfortunately my senior dog, a miniature poodle is used to it and refuses a better product!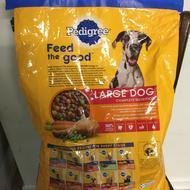 Like many reviewers I've seen here, our dogs have had similar experiences while eating Pedigree Brand dog food. It began with watery stools, itchy and irritated skin, hairless and even weightless. They are both currently being treated for their skin conditions and weightless. Luckily I think we switched their foods just in time, before anymore damage could be done to them. I've contacted Pedigree about our experience and have yet to hear anything back. I would advise any pet owners to steer clear of this brand and all of its products. Yes, the price is great, but like with anything you definitely get what you are paying for. And in the long run saving a few bucks is definitely not worth it. It's not worth seeing your pets sick and miserable nor is it worth the stress and vet bills you will eventually incur.

I have had two wonderful family dogs that were very fun and healthy: Katie: a black long-haired lab mix, and Moby: a black, short-haired, basset or dachshund mix. They were great friends and valued family members. Energetic, loving, smart, active and obedient. They were both fed with Pedigree canned and dry food their entire lives. Moby lived a healthy life of 13 years. Katie lived a very long and very healthy life of 18 years!!! I attribute their long and healthy lives to 1) Pedigree, 2) good vets, and 3) lots of love.


Had a very bad experience with the Pedigree Little Champions Variety Pack pouches - UPC 023100272184. picked up a 12 pack from a local national chain store, with a noted expiration (best before) of 10/2017 with codes 633 B2 4JC0 8 19 15 229-00... Gave our dog one of these for his nightly meal. The following day he was so sick with throwing up and diarrhea that we were concerned he might not survive. Since we had also allowed him to have a couple of pieces of our own food as a treat (popcorn), we thought that might have been the issue. By the end of the day, he had recovered enough that he was willing to eat dinner, so we gave him one of his regular meal products (NOT Pedigree) and all seemed good.
The next day, all was good and he was very near normal... then last night once again, let him have one of the Pedigree Variety pack packets and today the cycle started all over again. Extreme vomiting and diarrhea again and very lethargic. Refused to drink anything or eat. Contacted the vet and found out there were NUMEROUS complaints against Pedigree for this very same problem, and not just locally, but globally. Have been told that the Pedigree quality is horrific and it is anyone's guess as to what is actually in the products.
The label on the box says "NEW Improved formula." Needless to say, Pedigree has seen the last of our dollars, and I fully intend to have a heart-to-heart with the management of the national chain that is selling the product. If, after making them aware of the problem they choose to continue to sell it, they become just as culpable for any damages caused and would be a party to any class actions that may ensue... From the looks of the ongoing complaints, there will be no shortage of plaintiffs for such a case.

I wish Pedigree would have a bigger variety to pick. My dog gets tired of the same, like have some with small beef bones and other beef ingredients. I have to take out the vegetables because there is just too many. More beef or chicken in the bag please. Less vegetables.

Providing this wet food from the can has been the additional nutritional value I add to the Purina puppy chow they love. Having tried other canned dog food, they just do not seem to like it as much as the Pedigree canned food. They really love the chicken, liver, filet mignon with vegetables mixed in.

I recently bought for the first time a can of Pedigree Ground Dinner With Beef. As I was feeding my 2 little dogs with this food for the second time, I found several small sharp hard bones in the ground meal. I am hoping and praying that they didn't eat any of the sharp bones the first time. I have thrown the can away. Never buy any of this stuff!

As a leading UK Dog Behaviourist, I have studied and researched many types of dog food. Certainly, in the UK the two foods that come to mind are Pedigree and Bakers as the most controversial. The ingredients are poor and the additives are an absolute disgrace. I wrote and article on both of these brands that went viral in the UK as still is very current today as we hear of these horrific reactions to a food that should be good for dogs not fatal. It is worth understanding what Pedigree and Bakers actually put in their food, so you can fully understand the concerns that I have as a professional behaviourist. **.

It started with my smallest dog liquid poop and some blood. Took him off from eating thinking he had just an upset tummy poop. started to become normal. I let him eat after 24 hours and guess what it's back. Now my other two dogs. I've used your brand dog food for over 10 years and never had a problem before. I would like some answer. After reading some reviews I quickly realized that maybe another person had the same number on our bag with similar issues. I will be buying another brand of food as of today and will try charcoal to wipe out anything negative in their systems. I'm so upset... I just hope I caught it in time.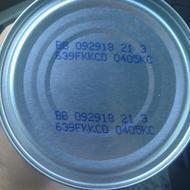 I normally don't have any issues with Pedigree. My dog has been a fussy eater lately so I decided to buy a can of the Pedigree chopped chicken. I mixed a quarter cup into her dry food yesterday. I came home to a mess. She has had diarrhea since approximately 3pm on 11/26/2016. I've been up all night w/ her and every 20 minutes outside taking her out. It's Pedigree chopped ground dinner with chicken. UPC 023100010762, BB 092918 21 3, 639FKKCD 0405KC. Has anyone had similar issues with this product? Is there a recall on this product? If there are any issues I just want the public made aware. I've never seen my dog so lethargic, consistently having diarrhea and her color is pale.

This dog food has killed 4 of my fur babies and I didn't realize it was the food 'til tonight because it's killing my 5th dog now. All same symptoms as before - diarrhea, vomiting, weak, blank face, whining, no appetite, weight loss, and hair loss. Pedigree needs to go to doggy hell...I trusted y'all (2010 'til 2016).

Bag number 23100/10736. Ran out of our usual Iams dog food and my bf bought the Pedigree dry dog food. It made my rottie so sick. Vomiting and very bloody diarrhea and he was lethargic. Switching him over to boiled chicken and Rice and a vet appointment tomorrow. Our other 3 dog are doing better. 2 of them didn't really eat any and the 1 had loose stool but only once. But my rottie poor boy... never again will I buy this brand.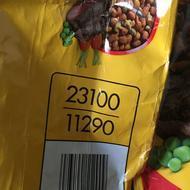 I have been feeding my dogs both Pedigree dry dog food and canned dog food for over 10 years. After ingesting the dog food on Thursday they began getting sick. Runny diarrhea and lethargy. One of them almost died. I kept the product numbers if the company cares to respond. I also am noticing that a large number of complaints are being written for Sept and Oct 2016. Don't buy this dog food.

I always found my dog to have a sensitive stomach regarding canned dog food and dry food was out of the question as he could not digest anything too dry appropriately. My poodle lived to be sixteen years old with the most minor of health problems. Minny never have a tooth problem ever! No dentist required and had the cleanest teeth. Well, he lived to be sixteen for a reason I say it was the food. How many dogs live to be sixteen and the only time he needed a vet was when he refused to drop the chicken bones he picked up that people so kindly dropped on the ground without a care.
Finally, I moved to a house with much property. So, tonight I write to tell Pedigree thank you for helping my dog stay around for so long. Sadly, tonight we had to take him to rainbow bridge to see his friends and family once more. It is with a sad heart and many tears that I write this thank you note. I can't say enough about your food, I don't think I can blame his longevity on good stock.


I was feeding my 120 lb Alaskan Malamute her 2 cans of Pedigree I mix with her dry food, the beef in gravy variety. I had the cans on my counter and my cat jumped up while I was out of the room and licked most of the gravy out of the can. This cat was healthy as could be. By the next day, the cat was lethargic and not eating. 4 days later after 2 vets visits, he is gone... died in my arms from seizuring from this food I believe. He had started to turn yellow 2 days after eating it, so his liver was involved. I am worried about my dog because she is large. I imagine it would take longer to affect her. She is off that food now. But if you have a small dog, I would stop using this food immediately. I am convinced it killed our beloved cat. We are heartbroken.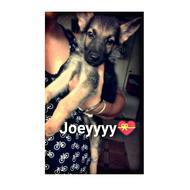 Well, I had a gsd at home named Joey. He was quite healthy energetic until we started feeding him with Pedigree chicken and milk... I ordered this food online. After 7 days I noticed my pup didn't grew a muscle... and had started with bright yellow urine colour and loose motions repeatedly. We were told by the doc he is suffering from urine infection...and diarrhea gastro. Recommended us vet life gastrointestinal... By the time we started his medication he had lost weight, energy and WBCs... He turned anemic and on 29th September 2016 before he gave up he had been making some strange noises from his belly.
I buried him with my hands... I skip my heartbeats when I visualize the flashbacks how he suffered the pain... He lived only for 35 days with us. Joey lost his life due to abdominal infection had caused after he was fed on routine of Pedigree diet for 7 days. I still have that ** food left... I also have the trade/manufactured bill and address printed on the sack. Help me to sue this brand... It killed my pup. R.I.P. Joey. 29/09/2016.
Pedigree Pet Foods Company Profile
Company Name:

Pedigree Pet Foods

Website:

http://www.pedigree.com/