Consumer Complaints and Reviews

I have been feeding an abandon dog with the same Pedigree that I feed/fed my own dog/dogs (I did have 2 dogs). Due to money problems I had to put my abandoned dog on a cheaper food. I researched that food hoping that it would be adequate and while I was at it decided to review Pedigree. After reading all the reviews I am certain Pedigree killed my little Rat Terrier named Missy. All the symptoms are the same. I never once considered the food because I have used this food for 9 years. I spent $190.00 at the vet and was unable to save her.

I had ran out of the normal dog food I usually use and saw this dog food on sale so Decided to try it out. I first noticed something wasn't right when one of my dogs vomited all of the food she ate all over my bed. I cleaned up the mess and went to work. I left her in since it was freezing cold outside and I didn't want either of my dogs to get cold. By the time I came home from work there were countless vomit spots and bloody diarrhea piles all over the place. I rushed her to the vet and they had to admit her and immediately put her on fluids intravenously, as she was severely dehydrated. I left her there and went home to find my other dog starting with the same symptoms. So I ran him to the vet. It's now been a full week in the vet's office and at least $5000 in bills to get them past the threshold of death.
They are now home and severely skinny and weak. But they are finally able to hold down food and they stopped bleeding out of their rectums. These dogs are barely 5 years old and the healthiest dogs I've ever owned. They have never been sick and I'm afraid this will forever change their personality and possibly health. They were bleeding from their stomachs all the way down to their colons. The only change they had in their diet was this batch of adult Pedigree dog food. Batch 23100/10736. I discovered this thread today and I'm taking the remainder of the bag into OSU veterinary clinic to have it tested. Pedigree better pray this doesn't prove to be a poisoned batch.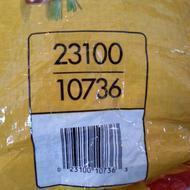 I have used Pedigree for my beagle and lab for a year now... I have bought roasted Chicken and vegetables this month. Opened the bag and my dogs they played with the food and ate here and there. You have to understand that the beagle eats anything and gobbles it down and the lab has a healthy appetite also. 2 days in the lab refused to eat and the beagle starting urinating on the floor which she never ever has done, both were also very thirsty. We would take the dogs out and they would do their business, within 15 minutes the beagle would start urinating in the house again and continue throughout the day and now she just will not eat and lethargic. Husband and I went and bought a different brand of dog food and they both ate, beagle still has urinating problems and lethargic. Will be taken to the vet tomorrow morning for check up.

With every new can of the Pedigree dog food, there is less MEAT? and more of a gel-like substance in the can. It probably amounts to 1/3 of the content! Unfortunately my senior dog, a miniature poodle is used to it and refuses a better product!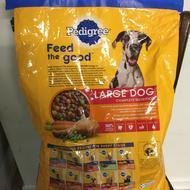 Like many reviewers I've seen here, our dogs have had similar experiences while eating Pedigree Brand dog food. It began with watery stools, itchy and irritated skin, hairless and even weightless. They are both currently being treated for their skin conditions and weightless. Luckily I think we switched their foods just in time, before anymore damage could be done to them. I've contacted Pedigree about our experience and have yet to hear anything back. I would advise any pet owners to steer clear of this brand and all of its products. Yes, the price is great, but like with anything you definitely get what you are paying for. And in the long run saving a few bucks is definitely not worth it. It's not worth seeing your pets sick and miserable nor is it worth the stress and vet bills you will eventually incur.
How do I know I can trust these reviews about Pedigree Pet Foods?
666,787 reviews on ConsumerAffairs are verified.
We require contact information to ensure our reviewers are real.
We use intelligent software that helps us maintain the integrity of reviews.
Our moderators read all reviews to verify quality and helpfulness.
For more information about reviews on ConsumerAffairs.com please visit our FAQ.

I have had two wonderful family dogs that were very fun and healthy: Katie: a black long-haired lab mix, and Moby: a black, short-haired, basset or dachshund mix. They were great friends and valued family members. Energetic, loving, smart, active and obedient. They were both fed with Pedigree canned and dry food their entire lives. Moby lived a healthy life of 13 years. Katie lived a very long and very healthy life of 18 years!!! I attribute their long and healthy lives to 1) Pedigree, 2) good vets, and 3) lots of love.


Had a very bad experience with the Pedigree Little Champions Variety Pack pouches - UPC 023100272184. picked up a 12 pack from a local national chain store, with a noted expiration (best before) of 10/2017 with codes 633 B2 4JC0 8 19 15 229-00... Gave our dog one of these for his nightly meal. The following day he was so sick with throwing up and diarrhea that we were concerned he might not survive. Since we had also allowed him to have a couple of pieces of our own food as a treat (popcorn), we thought that might have been the issue. By the end of the day, he had recovered enough that he was willing to eat dinner, so we gave him one of his regular meal products (NOT Pedigree) and all seemed good.
The next day, all was good and he was very near normal... then last night once again, let him have one of the Pedigree Variety pack packets and today the cycle started all over again. Extreme vomiting and diarrhea again and very lethargic. Refused to drink anything or eat. Contacted the vet and found out there were NUMEROUS complaints against Pedigree for this very same problem, and not just locally, but globally. Have been told that the Pedigree quality is horrific and it is anyone's guess as to what is actually in the products.
The label on the box says "NEW Improved formula." Needless to say, Pedigree has seen the last of our dollars, and I fully intend to have a heart-to-heart with the management of the national chain that is selling the product. If, after making them aware of the problem they choose to continue to sell it, they become just as culpable for any damages caused and would be a party to any class actions that may ensue... From the looks of the ongoing complaints, there will be no shortage of plaintiffs for such a case.

I wish Pedigree would have a bigger variety to pick. My dog gets tired of the same, like have some with small beef bones and other beef ingredients. I have to take out the vegetables because there is just too many. More beef or chicken in the bag please. Less vegetables.

Providing this wet food from the can has been the additional nutritional value I add to the Purina puppy chow they love. Having tried other canned dog food, they just do not seem to like it as much as the Pedigree canned food. They really love the chicken, liver, filet mignon with vegetables mixed in.

I recently bought for the first time a can of Pedigree Ground Dinner With Beef. As I was feeding my 2 little dogs with this food for the second time, I found several small sharp hard bones in the ground meal. I am hoping and praying that they didn't eat any of the sharp bones the first time. I have thrown the can away. Never buy any of this stuff!

As a leading UK Dog Behaviourist, I have studied and researched many types of dog food. Certainly, in the UK the two foods that come to mind are Pedigree and Bakers as the most controversial. The ingredients are poor and the additives are an absolute disgrace. I wrote and article on both of these brands that went viral in the UK as still is very current today as we hear of these horrific reactions to a food that should be good for dogs not fatal. It is worth understanding what Pedigree and Bakers actually put in their food, so you can fully understand the concerns that I have as a professional behaviourist. **.

It started with my smallest dog liquid poop and some blood. Took him off from eating thinking he had just an upset tummy poop. started to become normal. I let him eat after 24 hours and guess what it's back. Now my other two dogs. I've used your brand dog food for over 10 years and never had a problem before. I would like some answer. After reading some reviews I quickly realized that maybe another person had the same number on our bag with similar issues. I will be buying another brand of food as of today and will try charcoal to wipe out anything negative in their systems. I'm so upset... I just hope I caught it in time.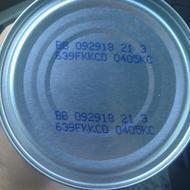 I normally don't have any issues with Pedigree. My dog has been a fussy eater lately so I decided to buy a can of the Pedigree chopped chicken. I mixed a quarter cup into her dry food yesterday. I came home to a mess. She has had diarrhea since approximately 3pm on 11/26/2016. I've been up all night w/ her and every 20 minutes outside taking her out. It's Pedigree chopped ground dinner with chicken. UPC 023100010762, BB 092918 21 3, 639FKKCD 0405KC. Has anyone had similar issues with this product? Is there a recall on this product? If there are any issues I just want the public made aware. I've never seen my dog so lethargic, consistently having diarrhea and her color is pale.

This dog food has killed 4 of my fur babies and I didn't realize it was the food 'til tonight because it's killing my 5th dog now. All same symptoms as before - diarrhea, vomiting, weak, blank face, whining, no appetite, weight loss, and hair loss. Pedigree needs to go to doggy hell...I trusted y'all (2010 'til 2016).

Bag number 23100/10736. Ran out of our usual Iams dog food and my bf bought the Pedigree dry dog food. It made my rottie so sick. Vomiting and very bloody diarrhea and he was lethargic. Switching him over to boiled chicken and Rice and a vet appointment tomorrow. Our other 3 dog are doing better. 2 of them didn't really eat any and the 1 had loose stool but only once. But my rottie poor boy... never again will I buy this brand.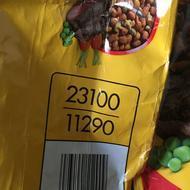 I have been feeding my dogs both Pedigree dry dog food and canned dog food for over 10 years. After ingesting the dog food on Thursday they began getting sick. Runny diarrhea and lethargy. One of them almost died. I kept the product numbers if the company cares to respond. I also am noticing that a large number of complaints are being written for Sept and Oct 2016. Don't buy this dog food.

I always found my dog to have a sensitive stomach regarding canned dog food and dry food was out of the question as he could not digest anything too dry appropriately. My poodle lived to be sixteen years old with the most minor of health problems. Minny never have a tooth problem ever! No dentist required and had the cleanest teeth. Well, he lived to be sixteen for a reason I say it was the food. How many dogs live to be sixteen and the only time he needed a vet was when he refused to drop the chicken bones he picked up that people so kindly dropped on the ground without a care.
Finally, I moved to a house with much property. So, tonight I write to tell Pedigree thank you for helping my dog stay around for so long. Sadly, tonight we had to take him to rainbow bridge to see his friends and family once more. It is with a sad heart and many tears that I write this thank you note. I can't say enough about your food, I don't think I can blame his longevity on good stock.


I was feeding my 120 lb Alaskan Malamute her 2 cans of Pedigree I mix with her dry food, the beef in gravy variety. I had the cans on my counter and my cat jumped up while I was out of the room and licked most of the gravy out of the can. This cat was healthy as could be. By the next day, the cat was lethargic and not eating. 4 days later after 2 vets visits, he is gone... died in my arms from seizuring from this food I believe. He had started to turn yellow 2 days after eating it, so his liver was involved. I am worried about my dog because she is large. I imagine it would take longer to affect her. She is off that food now. But if you have a small dog, I would stop using this food immediately. I am convinced it killed our beloved cat. We are heartbroken.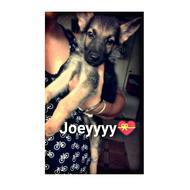 Well, I had a gsd at home named Joey. He was quite healthy energetic until we started feeding him with Pedigree chicken and milk... I ordered this food online. After 7 days I noticed my pup didn't grew a muscle... and had started with bright yellow urine colour and loose motions repeatedly. We were told by the doc he is suffering from urine infection...and diarrhea gastro. Recommended us vet life gastrointestinal... By the time we started his medication he had lost weight, energy and WBCs... He turned anemic and on 29th September 2016 before he gave up he had been making some strange noises from his belly.
I buried him with my hands... I skip my heartbeats when I visualize the flashbacks how he suffered the pain... He lived only for 35 days with us. Joey lost his life due to abdominal infection had caused after he was fed on routine of Pedigree diet for 7 days. I still have that ** food left... I also have the trade/manufactured bill and address printed on the sack. Help me to sue this brand... It killed my pup. R.I.P. Joey. 29/09/2016.

Please DO NOT feed your babies Pedigree Puppy Food. My baby Chihuahua has been sick with runny stools and tummy pain for 3 days. This company should be taken down for hurting and killing our furry babies. I am praying my lil one and all other babies will survive this murderous company. Let's all boycott Pedigree Pet Food.

My dog has been eating Pedigree dry dog food for a couple years now. We bought a new bag about a week ago and after a few days she started having runny poop and then severe, liquid diarrhea that caused her to bleed. I took her to the emergency vet, and $200+ dollars later and a bland diet of food from the vet, she was back to normal. I slowly incorporated Pedigree back into her food, and when I gave her a full bowl of Pedigree again it's back to diarrhea! They must have done something to the formula or had a nasty batch, because I see other bad, recent reviews on this website! Stay away!!! Get some bland food from the vet and transfer your dog (slowly) to another brand once they are healed!

My mom purchased the food from Kmart on Sunday morning. She fed all three of our dogs which we have. A Pomeranian, Yorkie, and a German Shepherd. Corey was the youngest which he was the Pom. He die today at 3 o'clock. Corey was lethargic, stumbling, could not stand and very weak. This food killed our dog. Dutchess has diarrhea and Prince our Yorkie didn't eat it thank God. It's sad, within hours he was gone. I can believe this happened! We need to do something and take this food off the market, it's killing our animals. Help please. Someone help. We need to pull it off the market. I don't want to read another story. I'm sitting here in tears and pain. My heart is aching.

Been buying Pedigree Canned Dog for our Bloodhound and Blue Tick mix for a long period of time. No problems until now. Suddenly every can opened smells like decaying road kill after being in their food bowl less than an hour. It's becomes so foul smelling I throw it out in the woods and not even the wildlife will touch it. I have 40+ cans I won't feed them and no longer have a receipt.

After my 7 year old boxer & my 3 year old mixed pup have eaten Pedigree dry food their breath smelled like fish. Suddenly started with pain, vomiting, watery diarrhea. Took them off Pedigree it stopped.

I switched my dog to their wet food in May 2016. Since then, he has lost 10 lbs and had severe diarrhea. At first, I thought it was a basic stomach bug and the vet put him on antibiotics. They didn't work and he continued to lose weight and have panic attacks multiple times a day. His bloodwork, pee, and stool sample came back negative for anything. We then thought he had Addison's disease which cost me $265 to check. He was negative for that.
Then we thought it was a tape worm (they usually don't show on all the above mentioned tests), we did two rounds of dewormer and still nothing. That is when it occurred to me to switch his food to a better brand and grain free. What do you know - he put on 9 pounds in about a week and a half and his panic attacks have decreased to almost none. I urge everyone to throw this food out and never give it to their animals again.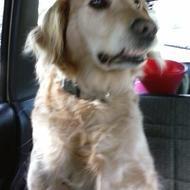 My 9 year old AKC Golden retriever one night started having bloody green discharge along with whimpering and was obviously in pain, took her to the vets and found out she had a infected uterus, (pyometra) which they wanted to do emergency surgery right away on her but it cost between $800 to start and up to $3,500 if anything went wrong and needed iv's or hospitalizations, and I didn't have the money right away, we applied for carecredit so they started her on antibiotics over the weekend which seemed to help a tiny bit, remind you I had never had a issue with this dog nor did she ever seem or act sick.
Monday I took to her another vet to have a second opinion which came back the same thing but at a cheaper rate, we did the surgery and found out she also had blood clots, surgery went well till they stitched her up and she went into cardiac arrest and passed (try explaining that to your 7 year old). I always feed my dog pedigree dry food which I thought was good food, other vets I spoke to said it caused bad intestinal issues since the 1st ingredient was corn and that pedigree knows of the issues and don't do anything. I now know not to feed my animals or my family corn filled products because of the gmo filled corn, I know it killed my dog and I am sure I am not the 1st to discover this! R.I.P Susie Q.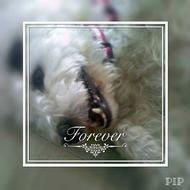 After giving my beloved Westie Millie Dry Pedigree for the first time within weeks she died from bowel cancer. After finding out today that other dog owners have had such negative experiences with this company and the horrific distress this has caused me personally I intend to sue. I urge other people to follow suit. It's a disgrace. My precious Millie meant everything to me. Horrified! Picture below was prior to Millie eating Pedigree. The forever logo added following her untimely death. I hope this.

Well not thinking about what I posted a couple of year ago about my dog having seizures from Pedigree dog food which I stopped and never bought again for my dogs. He never had a seizure again after stopping the dog food. Yesterday not thinking I bought Dentastix by Pedigree. Wow I forgot my poor Pepe had a seizure from Dentastix from Pedigree. They went right to the trash. Poison. Please don't give no Pedigree products to your animals.
Pedigree Pet Foods Company Profile
Company Name:

Pedigree Pet Foods

Website:

http://www.pedigree.com/