Consumer Complaints and Reviews

I have feed my dogs Pedigree dry chicken flavor dog food for 2 decades, recently we noticed one dog was losing her hair and 3 others were throwing up the food. We changed to the beef flavor Pedigree dry. Now all 6 dogs are throwing up & having diarrhea periodically for the past 2 weeks. As of 2 days ago all 6 are throwing up and having diarrhea. Today I will change their food to a NON pedigree product. I had this problem with IAMS 20 years ago and later found out they had melamine found in their food. Something has to happen and have the dog food regulated so our pets are safe to eat it.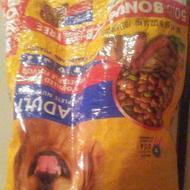 I have two very spoiled dogs. A pit bull 3 years old and a Chihuahua 10 years old. We bought a 50 lbs bag for our pitbull because she needed a change. After we feed her Pedigree for a few days she became sick. Vomiting, diarrhea, whining with pains and just not acting like herself. But didn't contribute it to the food until I feed it to my Chihuahua. Now 2 days later my old baby is doing the same thing. I have had her since she was barely 2 days old. Bottle fed her and warmed her with my body heat and refuse to let this company put out product to hurt her or any other person's fur baby. We need to take a stand!

I have a 14 year old dog. Just had her in the Vet's office and everything is fine. She is just old and getting slow. Within the past 5 days - I have been giving her the Pedigree Choice Cuts in Gravy with Beef. She gobbled it up the first couple days. Now she has totally lost her appetite, shakes, breaths heavy, pants 24/7, snubs at all food and has diarrhea. I am taking her back to Vet today. But after reading the reviews of this product - I have no doubt that this Pedigree is killing her. I will be back in touch Pedigree!!!

I feel Cheated (Pedigree Philippines) - As the economy in the Philippines kneels to the ground and a citizen of a 3rd world country suffers enough through job cuts and daily necessities' high prices. On April 25, 2017, I purchased a product (Pedigree Chicken Chunks in Gravy) from a grocery mall nearby my home for my beloved dog. I have discovered that the product (Pedigree Chicken Chunks in Gravy) has a problem when I open the packaging of the product and poured it to my dog's eating bowls, a number of chicken chunks inside the product are missing and mostly consisted of gravy. I probably sure that the weight of the product, before it distributed to the consumers, are not followed, which is 160g. When I send a message to the Pedigree Philippines Facebook to where can I send a formal complaint so I can send also proof of photos, I just seen zoned.

I recently switched to Pedigree dry dog food (just purchased 2nd bag), only because the dog food we usually get is hardly ever in stock. About a week after we switched, one of our dogs started having diarrhea then started vomiting. It's been off and on (way more on) since we started feeding them Pedigree. The last few days it's gotten worse. And then it hit me... maybe it's the dog food? I googled Pedigree reviews and came across this website. I'm relieved to know that's it's the dog food and not something else. I won't be feeding this garbage to my dogs ever again! I'm really surprised no one has filed a lawsuit yet!
How do I know I can trust these reviews about Pedigree Pet Foods?
762,878 reviews on ConsumerAffairs are verified.
We require contact information to ensure our reviewers are real.
We use intelligent software that helps us maintain the integrity of reviews.
Our moderators read all reviews to verify quality and helpfulness.
For more information about reviews on ConsumerAffairs.com please visit our FAQ.

I understand that switching dog foods causes stomach upset, but this was not the case. My dogs had been consistently eating Pedigree small dog food in different flavors for the past year or so. I got this new bag with a different flavor, and they both began showing symptoms of soft stool and eventually diarrhea. It wasn't until one of my dogs began vomiting after a few days of eating it that I decided I would throw out the food. After their first meal of Blue Buffalo neither dog showed any symptoms again.

My brother just lost his dog Hoss because of this dog food. Hoss started to vomit, became wobbly, wouldn't eat or drink, and started to have seizures. We knew when he started having seizures we lost him. Worst thing a dog owner to go through is watch their dog suffer and know that can't do anything to save them. After looking over the dog food we found wires or hair poking out of each piece. There are over 5,000 cases of dogs getting sick and dying because of this dog food and nothing is being done about it! After further research we found out that there are cases where the dog food contains semolina. Not only is that harmful to humans, but it affects dogs worse. This company needs to remove their dog food from stores and shut down for good. They claim to help make dogs healthy and live long lives, but in reality all they do is make them sick.
I created a group and a page on Facebook for pet owners to share their stories. "Experiences with Pedigree Dog Food". Hopefully with enough people we can actually do something to warn other dog lovers. A dog is more than just a dog. A dog is a best friend, a companion, or in my case a family member and I'm not going to let what happened to Hoss happen to any other dog.

I have feed my dogs Pedigree for 7 years. I started having a hard time buying Pedigree little champs wet dog food so I finally found it for sale at Walmart but couldn't buy it in the boxes. Had to buy individual packages and started feeding it to my dogs and they got very ill. I went on Pedigree website and there was no recalls!!! Do not feed this food to your dogs. Something is wrong with it and Pedigree is not responding.

I've fed Pedigree to my dogs for years and no problems. Dogs had been on Purina dry food senior and they wouldn't eat it. Lived mainly on treats and some people food, so my wife went to Walmart and got some Pedigree canned food and fed it to them. They ate it right up and after 4 days wouldn't eat treats, drinking a lot of water but would not eat hardly anything, got the runs and throwing up and got real sick. Took to vet and gave some medicine. Did no good.
We live in rural area and it was not until today that we could go to a city vet. After blood test told kidney failure and no hope to bring them back especially with the advanced age of 13 years. So we put them both down today and it was the hardest thing I have ever done. Pedigree should be severely punished for the no action on all the people who have had killer vet bills and their babies have died. I am willing to be part of a class action suit against them. We are 76 years old and are going to miss them forever and see them again in Paradise. Their names were Nicky and Sam.

I have been giving my dog Pedigree food for years. Now all of a sudden my dog has been seriously ill for the past month; vomiting, lethargic, lack of appetite, shaking, just unusual behavior. She will eat anything else but the food. Tonight she physically pushed the dog dish away... that's when I knew something was wrong and she was letting us know. I'm done with Pedigree. I'm letting my veterinarian and Walmart know tomorrow the dangers of this product. Best advice I can give - discontinue use until further notice.

My dog became very sick after I switched him to Pedigree dry dog food. I've read as many of the accounts of other's pets sick and dying as I can through my tears. My heart goes out to all of you. My beloved Beau is suffering now too from this despicable company. I found this online. I hope you all join me in reporting this company to our FDA. There is nothing currently on their radar about this horrendous murdering of our pet family members. I hope the word gets out about our beloved pets suffering at their hands. I don't have a facebook account but my sister posted my story on hers and a link to this site and all of your accounts. Please join me in alerting the FDA of this company's practices and together we will stop this company from murdering other animals.

Made my dog deathly ill. We use Pedigree puppy dog food for my dogs and do great and I had a bag of pedigree for small dogs because we ran out of the other and I've lost one pup that got deathly sick diarrhea and vomiting and I've got one I'm praying will make it. It's not parvo either. One happen several months back and one now.

Immediately after feeding my dog Pedigree dry dog food she became extremely sick. Uncontrolled vomiting, diarrhea, lethargic and finally death. Something has to be done. Someone should be held accountable for this! We are completely heartbroken.

Bad reactions. I have been giving my dogs Pedigree for years but in the last couple of months my dogs have vomited and losing hair in patches. 2 weeks off pedigree and they are getting better. Something in this product has changed. Please do not give to your dogs.


We just switched our dog's dog foods because she was on a medicine. We didn't know about Pedigree's FALSE dog foods so we gave it to her, but when I came downstairs I smelt poop thinking that it was my brother. But I came to see that my dog Cali was leaning against the cage because there was diarrhea all over her dog bed. My grandmother had the same problem after using this dog food with all 3 of her dogs and all 3 had diarrhea. I would recommend IAMS dog food because that has been very successful with our dog. Also please help me spread out the word, dogs are my fav animal and I would take a bullet to save a dog's life so please spread the word because I don't want any more dogs getting sick or dying.

One of our dogs got sick on Saturday, then the other on Monday. The only thing possibly caused this was their food. Just had bought a new bag of dry Pedigree Adult Chicken and Rice. Both had same symptoms: lack of appetite, diarrhea, and stinky gas. Treated both with ** advised by vet for upset stomach, helped some, still no appetite for current food. Tossed the Pedigree, purchased different brand and they are finally starting to eat some and they seem to be some better. We've been using this food for years and never had this to happen, will not purchase again!

I complained to the grocery store about the effects Pedigree has had on my dog. Bleeding and mucus from the rectum. I hope people get the word out there. I'm going to go on their FB and every site I can find, because if you are here reading these reviews you love your pets as much as I do. Please join me in getting the word out!!!


My son recently move back home and brought his fig along. I notice Brody my son's dog was not eating and seem sick. My son was feeding him Pedigree so I tried my dog's food and slowly started eating again. My dog is not a picky eater so I started feeding him the Pedigree. He extremely sick, vomiting, disoriented and has injured his leg from his confusion. I am extremely upset and will be seeking legal advice. I request that full investigation on this product should be done. They are not only Dogs but family members which we love dearly.

Our little one has been on this food from the beginning. Not sure if we got a bad bag, but she had hemorrhagic enteritis, ended up in vet overnight. Got her straightened back out with chicken and rice and meds. Finally got her back on this food. We are now back to pure liquid diarrhea. Vet gave wormer, probiotic, and **. FINALLY got her hardening back up. Started introducing a bit of food mixed with rice and now going back to soft poop with diarrhea. This is the only factor that can be causing this. Will be going back to chicken and rice and tossing her bag of food and switching brands. RECALL IS NEEDED.

Warning, avoid. Making dogs very sick. I always thought Pedigree was a quality digital food, and haven't had problems until recently. After starting this last bag of Pedigree puppy food my 11 month old Carolina Doh has had severe diarrhea everyday. Because it is the same food she has been eating I didn't suspect it was her food, but after eliminating everything else I could think of, I began to research and found out MANY others are having the same problem! Why hasn't this product been recalled??? I am taking it back to the store in the morning. I have been awake all night taking her outside to go to the bathroom, and finding out that this product is actually terrible. Check out the dog food advisor site for how bad it is! It can't really get any worse. I am going to Tractor Supply to get a real quality food, and just hope she survives this.

I recently started feeding my 5 year old Catahoula Pedigree "choice cuts" canned dog food. A couple weeks ago he got very sick. Ran a high fever, experienced diarrhea, and was so lethargic and sick that he couldn't get up to go potty. After examining the can of chicken and rice I thought it smelled bad so I threw it away and bought a different brand. I really was grasping at straws and had to assume it was his food that had sickened him. I immediately changed his canned food and he recovered within 24 hours. A few days ago I again bought the Pedigree canned dog food. He is currently sick and has been for two days. I couldn't figure it out until I happened across the other numerous complaints. A light bulb immediately went off. I'm so sorry for everyone's losses and sickness. My dog Tice and I thank you so much for documenting your trouble. Pedigree has a huge problem and should be held accountable.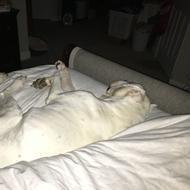 I fed my American Bulldog Pedigree dog food from the time I got him at 12 weeks until two years ago after him suffering from severe bouts of diarrhea and bloody diarrhea. I had found in online research customers complaining of metal shards and dogs suffering from the same symptoms. It was then I switched him and our other two dogs to Blue Buffalo grain free after him having to go on a prescription IB dog food until his gut appeared better. I'm writing this heartbroken after having to have him put down two weeks ago, and fully blame Pedigree dog food. Initially after switching to grain free there was temporary cure of his symptoms. And ironically around the same time we had decided to switch dog foods, our Shih Tzu had just overcome HGB and almost lost his life. After four nights in the vet laying listlessly appearing I would never bring him home, he started to show improvement and turned the corner to recovery!
At the time it never occurred to me food could be the culprit. My vet encouraged me it was stress related, although there had been no changes in my home. At any rate, I went grain free with all of my dogs, sadly for my American Bulldog, the oldest of my pack, the damage had been done. His diarrhea stopped temporarily and he gained 7 of the 30 pounds he had lost back then it came back ten times worse. It was uncontrollable, had a stench of death and was terrible! He was placed on antibiotics, probiotics, and steroids which helped stop the diarrhea again. Blood work was done, heartworm, fecal tests, fecal worm tests, only to show he had severe inflammation in the gut and hardening and thickening of his intestines and colon. Radiograph studies showed no masses and his liver function was normal. He completed antibiotics and was weaned off steroids over a month's time.
As soon as the steroids were stopped the diarrhea started again! Back to the vet for the most expensive lab studies I had deferred previously being encouraged it was irritable bowel. One lab test alone was $350, my vet bills exceeded $2,000 and the result was his pancreas was shot, he was not producing the enzymes to absorb the nutrients from his food and due to the constant inflammation his intestines had hardened and thickened to a point of only being able to keep him comfortable and pray the steroids kept the inflammation at bay so he could maintain his weight and hopefully gain a little at a time.
Long term steroid use can cause kidney issues but we never reached that point. It did keep his diarrhea to a controllable point that he could make it outside as he had always done, but it bowel movements never became hard again. He was slowly losing weight and eating 2 cups of food 3 times a day...6 cups of dog food daily and STILL LOSING WEIGHT! After 6 months of steroids, ongoing weight loss he became too weak to go up and down the steps. I agonized over losing my best friend. I accommodated his every need putting an orthopedic bed for him to stay downstairs during the day and one upstairs for the night. I schedule an appointment to have him put down and cancelled, praying upping his steroid dose would help. Two weeks ago I had no choice but to have him put down.
The night before I had to carry him like a baby down the steps to the den and I slept with him for the last time. His healthy weight was 98 pounds...he weighed 59 that morning at his last vet visit when I let him go to be pain free! I fully blame the negligence of Pedigree for his suffering, him essentially starving alive! His will to live had taken on a whole new level, getting in the trash to stop his starving, pulling whole pizzas in the box off the counter and eating them, taking the food you're eating right out of your hand if you weren't looking! This should not be allowed to happen! Animals deserve to be fed food their humans can trust and know isn't silently killing them. I'm lucky I only lost one of my dogs, but am forever scarred by the hell my dog went through.
This food should be pulled from shelves and the company made to compensate the financial burden of owners who tried effortlessly to help ensure their pets got treatment and were saved and for those who weren't lucky enough to ever make it through the irreversible intestinal damage caused by consuming this food! Absolutely disgusted and heartbroken! His pictures show how he lost every ounce of fat and muscle. Him in the dog bed was his healthy weight of 98 pounds, to him at the second onset of his gastrointestinal symptoms, and the final picture taken the night before I had him put down. It was a living nightmare!

My 13 year old Chesapeake got sick for 2-3 days straight after I fed her a new bag of Pedigree March 1st. She vomited all day March 2nd and refused to eat any more. Although she would drink water and accept treats. I tried to feed her next day and same thing vomited everything. After that refused pedigree entirely. I thought something was wrong and her eyes told me it was the pedigree. Been feeding her cheese and treats and she's coming around. Something definitely wrong with that food. Happy to share info.

In late November 2016 I bought a large bag of puppy food your brand on Amazon. We dumped the whole bag into a Gamma Vault container. And now after many scoops.. We take a long time to use up puppy food, because our mini dachshund only eats about a cup a day. But we have found dog feces mixed in the food multiple times. It is the same coloration as the dog food and at first thought it was a fluke. But now after 6 incidences of finding it, we believe we MUST report this. We cannot afford to replace the bag of food now, so we are filtering it carefully. But the thought that our puppy may have consumed dog feces from your processing plant is highly alarming. Please check into this and we will be checking further on what United States regulations are for your company so we can go to the highest authority with this issue. A very sad and angry customer, Rebecca.

I have been feeding my chihuahua babies Pedigree puppy for years. Their momma has been eating zero grain because she is allergic to grain and I started them on that because they enjoy it but it is larger and they seemed to eat more of the pedigree puppy and continue to gain more weight at first. Well, we began feeding pedigree puppy chicken and vegetable in the three pound bag and the seven pound bag and they was seeming to be doing okay at first but after about the second day the smallest of the two begin vomiting and did this for at least 12 hours. Very much just brown liquid and a little greenish liquid which was the color of the food. She also started to have explosive diarrhea.
The babies have had their first and second shots and they have been dewormed multiple times and go to vet checks at least once every two weeks and I'm a veterinary technician. I decided to do chicken and rice for a few days and that helped and I also administered anti-diarrheal medicine that also helps with upset stomach. Of course this medication was for canines. I decided after the chicken and rice that we would go back to the pedigree but they wouldn't eat it. At first when they began eating it they ate so much and continue to enjoy it so much they wouldn't even try the zero grain anymore.
After this little runt got sick and the other one got diarrhea and a bit of my own vomiting neither want anything to do with it. They are now eating the zero grain again and I've had no further problems. They are not allergic to grain. We have tested for that and I really do believe that it is due to this chicken and vegetable pedigree food for puppies and maybe even the ones for adults. I've also heard the pedigree canned food is causing issues which I said it first but had no problems and have not fed since.

We introduced our dog to this dog food on 2/23/17 (mixing it in with her old dog food to get her used to it) and it resulted not only in terrible diarrhea, she will not get out of bed. She literally will not get out of bed. I can't even coax her out with a dog treat. Absolutely unheard of. Pedigree? The name implies quality. I don't know what's in this dog food, but we are bringing it all back to the store and saving a can to have it analyzed because I am convinced there is something wholly toxic in it. DO NOT BUY THIS DOG FOOD AND SPREAD THE WORD. My dog has never in her life responded to any food this way, dog or human. She's eaten cat poop for heaven's sake and never had a bad reaction.

We fed our 4 month old Boston Terrier Pedigree puppy food for 3 days. On the 3rd day he began throwing up and had diarrhea. We took him to the vet on a Monday and they couldn't find anything wrong with him and sent us home. I threw away the food and started him on another brand because I suspected something was wrong with the Pedigree. By Wednesday night he could no longer walk and we took him back to the vet. He had a fever and an extremely high white blood cell count. This dog has had all his vaccinations and was previously extremely healthy and energetic. After 5 vet visits he is now on antibiotics and steroids and is trying to walk again. The ONLY thing we did differently was feed him Pedigree dog food.
After reading these reviews stating the exact same symptoms my puppy had I'm convinced something is wrong with this food. I also want to mention that he stopped eating the Pedigree on his own by day 3 but WOULD eat other brands. It was as if he knew something was wrong with the Pedigree food. I would not recommend this food to anyone. If you're low on cash buy Purina or ANYTHING else but this.

A few weeks ago I sent my husband to the store to get dog food. Her regular dog food wasn't available so he came back with PEDIGREE. I fed my dog and later, I happen to notice my dog was acting strange. She was freaking out, her pupils were dilated, she was twitching, her head was moving back and forth. She wouldn't eat or sleep and it wore off after a few days. We had no idea what caused this to happen. When she got her appetite back, her regular food was given to her. I took her to the vet and after running several tests, they could not figure out what was wrong. They suggested that we keep a close watch of her and to keep a daily log of everything she does and eats so that if it happens again, we can narrow it down. So we did just that.
This went on for 2 weeks and she seemed to be fine. We were out of dog food again so I remembered that we still had a few cans of pedigree that my husband bought. We gave this to her and BINGO! That same behavior came back. Right after she ate. This time, she was making grunting sounds along with the tremors. I researched and noticed that this has happened to many other dogs as well. IM SO UPSET AND DISGUSTED! WHY IS THIS PRODUCT STILL AVAILABLE? All it takes is a few complaints about someone having a reaction to some product and its removed so that nobody is put in danger. Why am I reading 890 complaints about a dog food product and nothing is being done. Im outraged!!!
Pedigree Pet Foods Company Profile
Company Name:

Pedigree Pet Foods

Website:

http://www.pedigree.com/