Consumer Complaints & Reviews

Been buying Pedigree Canned Dog for our Bloodhound and Blue Tick mix for a long period of time. No problems until now. Suddenly every can opened smells like decaying road kill after being in their food bowl less than an hour. It's becomes so foul smelling I throw it out in the woods and not even the wildlife will touch it. I have 40+ cans I won't feed them and no longer have a receipt.

After my 7 year old boxer & my 3 year old mixed pup have eaten Pedigree dry food their breath smelled like fish. Suddenly started with pain, vomiting, watery diarrhea. Took them off Pedigree it stopped.

I switched my dog to their wet food in May 2016. Since then, he has lost 10 lbs and had severe diarrhea. At first, I thought it was a basic stomach bug and the vet put him on antibiotics. They didn't work and he continued to lose weight and have panic attacks multiple times a day. His bloodwork, pee, and stool sample came back negative for anything. We then thought he had Addison's disease which cost me $265 to check. He was negative for that.
Then we thought it was a tape worm (they usually don't show on all the above mentioned tests), we did two rounds of dewormer and still nothing. That is when it occurred to me to switch his food to a better brand and grain free. What do you know - he put on 9 pounds in about a week and a half and his panic attacks have decreased to almost none. I urge everyone to throw this food out and never give it to their animals again.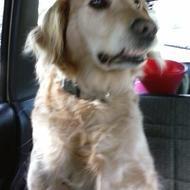 My 9 year old AKC Golden retriever one night started having bloody green discharge along with whimpering and was obviously in pain, took her to the vets and found out she had a infected uterus, (pyometra) which they wanted to do emergency surgery right away on her but it cost between $800 to start and up to $3,500 if anything went wrong and needed iv's or hospitalizations, and I didn't have the money right away, we applied for carecredit so they started her on antibiotics over the weekend which seemed to help a tiny bit, remind you I had never had a issue with this dog nor did she ever seem or act sick.
Monday I took to her another vet to have a second opinion which came back the same thing but at a cheaper rate, we did the surgery and found out she also had blood clots, surgery went well till they stitched her up and she went into cardiac arrest and passed (try explaining that to your 7 year old). I always feed my dog pedigree dry food which I thought was good food, other vets I spoke to said it caused bad intestinal issues since the 1st ingredient was corn and that pedigree knows of the issues and don't do anything. I now know not to feed my animals or my family corn filled products because of the gmo filled corn, I know it killed my dog and I am sure I am not the 1st to discover this! R.I.P Susie Q.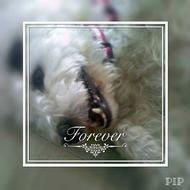 After giving my beloved Westie Millie Dry Pedigree for the first time within weeks she died from bowel cancer. After finding out today that other dog owners have had such negative experiences with this company and the horrific distress this has caused me personally I intend to sue. I urge other people to follow suit. It's a disgrace. My precious Millie meant everything to me. Horrified! Picture below was prior to Millie eating Pedigree. The forever logo added following her untimely death. I hope this.
How do I know I can trust these reviews about Pedigree Pet Foods?
592,862 reviews on ConsumerAffairs are verified.
We require contact information to ensure our reviewers are real.
We use intelligent software that helps us maintain the integrity of reviews.
Our moderators read all reviews to verify quality and helpfulness.
For more information about reviews on ConsumerAffairs.com please visit our FAQ.

Well not thinking about what I posted a couple of year ago about my dog having seizures from Pedigree dog food which I stopped and never bought again for my dogs. He never had a seizure again after stopping the dog food. Yesterday not thinking I bought Dentastix by Pedigree. Wow I forgot my poor Pepe had a seizure from Dentastix from Pedigree. They went right to the trash. Poison. Please don't give no Pedigree products to your animals.

My dog ate this because my family and I thought it was a good food. The first 50 pounds was good but we got to the second 50 pounds and we were one third of the way through it and my dog ate it and threw up. The next that happens is he started having the diarrhea and then at about 3 am as I have trouble sleeping he had a seizure and he's never had a seizure. The next day he had bloody diarrhea and would not eat or drink.

I recently switched my boxer over to Pedigree because the store was out of her normal food. At first she didn't even want to eat it, but finally gave it a try. She was only on this food for 3 days and has been vomiting since the first day. My dog is VERY healthy and rarely ever vomits. I have switched her food back to her normal food and she is still vomiting and has a lack of appetite. After reading all of these reviews, this sounds normal for this brand which is super scary!! Don't buy this food!

Shopped at a different store, so I purchased Pedigree large dog food bag. When I opened it, it had a strong chemical smell. After one bowl, my dog would not eat it. They didn't have the kind I usually buy and my cat tore open the bag during the night, so I cannot take it back. $15.59 out the door, and I am a senior, so this was a hit to my budget.

I am asking that people please do not feed this to your animals! I have had to bury TWO of my dogs in the last 45 days. I had 4, and the two that I had to bury were both fed Pedigree, and both had the exact same symptoms. The first one stopped eating and drinking, started vomiting blood and had bloody diarrhea, so we took him to the vet, and were told that he had liver failure, so we had him put down on June 28th. Okay, he was 11 years old... No big deal... Thought it was just age. Well, then my second dog started showing the EXACT SAME SYMPTOMS! Unfortunately, we just finished burying him.
Mind you, I had 4 dogs total... Now down to 2... and the 2 that have passed were the only 2 that have been fed the Pedigree mixed with Alpo. The other 2 are fed the Beneful mixed with the exact same Alpo canned food that the other dogs were getting. The only difference is that they are fed a different dry kibble, and they are FINE! PLEASE SAVE YOURSELF THE HEARTACHE AND DISCONTINUE FEEDING THIS FOOD!

Worst dog food. I thought it will be good for my gsd puppy. But now after seeing the result, I'll never prefer it to anyone. My gsd puppy was really healthy on drools food. But what came in my mind & started giving him pedigree? He is suffering from diarrhea since last 5 weeks. He is been on treatment but still no change. He is becoming skinny & losing a good amount of hair daily.

Was feeding my dog Pedigree Can and Dry Dog food when he died in March 31, 2016. I did not know for sure at first what was going on. He got sick so I gave him Pepto and he got better but he got deadly sick again a week or so later. I did not think at first the food is what was doing it to him. Well I should say his name his name was Maverick. Anyways I took him to the vet when he got sick again. This time he could not even walk, he was so sick. Anyways my vet ran tests and something was shutting down - his kidneys and everything.
Well he died the day I took him to the vet, they brought him back. I was so thankful. Well he was still a sick puppy, well they kept him. I went to see him the next day, got a little better but the 3rd day I got a call when I was fixing to go see him, telling me he was dead. I know to this day it was the dog food doing it. Everyone having the same side effects. Something needs to be done about this company. They know they are doing wrong and they have not done a recall on it. It is killing our children. Please someone do something. I would but I don't have the money for a lawyer...

I had four 6 week old puppies that were healthy until I fed them this so called food. 24 hours after they ate it they were throwing up and pooping blood. Thanks to this food I only have one puppy left and she is now at the vets praying she will make it. This crap is uncalled for. Stop selling food that keeps killing dogs. I am very hurt and very, very pissed off at this company. Please do not feed your babies Pedigree Wet Puppy Food.

I have an animal sanctuary and I counsel people on pet issues all across the country. I have taken close to 40 calls in the last 6 months from people with deathly sick animals. Some recover. Some do not. These people tell me of symptoms you read in all these posts. I quit using Pedigree ten yrs ago when I noticed a strong chemical smell coming from the food. These complaints include canned food and dry chow. Do not use this food. It is toxic. I honestly don't know how this company gets away with this. There should be a class action lawsuit. Animals grossly suffer.

I have a 5 year old hound dog who has been vomiting daily, I couldn't figure out why she's been doing it but now I trace it back to the Pedigree she has been eating every day. Seems like after the dog consumes the food within a few hours she is vomiting and it's nothing but the dry kibble. I bought a big 50 pound bag of Pedigree dry kibble from my local Sam's Club. I think Pedigree needs to recall this food because it's making many of our pets sick.

I have 4 small dogs, each at around 10 lbs. Within 12 hours of eating this kibble, the two smallest were vomiting and had diarrhea. Within 24 hours, all 4 were vomiting and the smallest dog had bloody diarrhea. I gave them all Pepto Bismol via a dropper, and then water only for a few hours. More Pepto, then offered them cooked chicken blended with rice. They each had maybe a couple of tablespoons full, then slept all day. The smallest dog is still very lethargic, but her breathing rate has returned to normal. (I think she came close to dying, as she could barely lift her head and open her eyes last night.)
They are between 4 and 12 years old and have eaten other Pedigree products occasionally over the years with no problems. It HAD to be this food that caused the illness because they are leash-walked lap-dogs who all got sick within hours of me opening this new bag of food and feeding it to them. (The only new event that they all have in common.) So sorry to read about the pets who died after eating this product.

I have been feeding Pedigree brand dog food to my Frenchton for some time. I recently purchased an 8-pack of little champions from grocery outlet in CA. I typically buy the 12-pack of variety flavor at Walmart along with a medium-sized bag of dry dog food and mix the two dry and wet. However lately my dog is shedding like crazy and has a weird rash on his forehead that is red and the hair is really just following out in that area. He vomited 3 times yesterday. He's lethargic and looks at me with a blank stare. This product is super concerning. I won't be feeding my pet this any longer. I hope this helps someone in time. Shortcuts in manufacturing cost everyone in the end.

My little black pug, age 15, passed away on July 22, after battling with the explosive diarrhea. I see that others have complained here. My other pug was on Hill's food for a medical issue and seemed to have escaped, however, we are transitioning him back to kibble now and he is now exhibiting the same symptoms. I did call Pedigree after seeing the reviews all posted here within the same time frame that my little one became ill. We will see if anything is done. I also called my vet to alert them to all of the complaints. If any of you still have your bags/cans, please post the manufacturing code, posted under the "Best By" date. Ours was a newer bag of food. I should have figured it out, but you trust these people.

PLEASE DO NOT BUY THIS DOG FOOD! We opened a can of Puppy Lamb with Rice wet food to mix with dry kibbles. Within a couple hrs, the wet food was so filled with maggots that it was literally moving. Fortunately, our dog refused to eat it. We disposed of the remainder of the canned food; however, the company should not be allowed to be in business.

I have been feeding my dogs purina one for yrs. Had a coupon for Pedigree Adult so I bought a 50 lb bag of Roasted chicken, rice & vegetable flavor. I closely mixed the food a little a time with my purina one to switch and try the Pedigree. Within days I noticed all my dogs started to getting the runs and loss of bladder control. Then my our reed Lab starting puking a red colored puke! When I took the dry food and wettened the red it didn't dissolve it turned a gummy texture. I do believe the red morsels are what has effected them, maybe the additive for the coloring of the red morsels. I do not trust the brand anymore and don't like seeing my dogs having sickness and red runny diarrhea. I bought the product at walmart and have since went back to Purina One! I'm in shock to see all the complaints and deaths presumed to be caused by Pedigree!

I have been feeding my dog Pedigree Chopped Ground Dinner - beef and chicken - and she has throw up everytime. When I feed her Alpo she is fine. What is the process for getting this food recalled, given the multitude of complaints.

My husband bought a 50lb dog food of Pedigree and we have fed our dogs basically the same food - just different flavor since all 3 of our dogs have been puppies. Yesterday 7/14/2016 I had to put down my 11 yr old Shepherd/Chow mix which we have had since she was 4 weeks old. All 3 of my dogs had 2 servings of the dry dog food and all got very sick with throwing up and having diarrhea. I had to take my dog to the vets because she started throwing up and had diarrhea which was pure blood. I am reporting this to the company and if they do not do what's right I will get a lawyer involved and the news stations as well. I want everyone to know how bad this food is. Please take your dogs off this flavor. I don't want anyone to endure the pain of losing a family pet like my family and I have had too. Sincerely, A very hurt customer.

My husband bought some Pedigree ground dog food. I have a golden retriever. I normally cook up some dog food but have been down for a few weeks. I only give about 1 T mixed in with dry food. I didn't get through the first can. On the 3rd day (last night) my dog started having severe diarrhea and throwing up, is running a fever. I am taking him to the vet this afternoon. He has never had this! He is 7 years old. I am not happy at all and am taking the can in so that hopefully it can be tested! I am happy I looked here to see everyone else's problems. With all these complaints this can not be coincidental. My sister had the same problem with the Pedigree this past with her dog and they live in OH. Terrible for our dogs!!!

Well I bought me 7 cans of Pedigree Homestyle Meals for my 1-year-old Labrador Mixed and I also bought her a bag of Old Glory dry dog food. Well at feeding time I mixed her a can of the wet dog food with the dry dog food and she ate it with no problems. Yeah she had to go out a few times and she was gaining weight cause she hardly does. Well last night (July 3rd) she was having to go out and she has had the runs and also she's been throwing up mostly the wet food until now that she's only been throwing up the clear white foamy stuff and I have been keeping an eye on her since then. I am gonna give her some rice with Chicken broth to help her with her tummy and hope that she gets better. Please, I urge you DO NOT buy any Pedigree wet dog food cause it will make your dog very sick.

I have four dachshunds that I have feed your chicken and vegetables for years. The last two weeks my dogs have been having diarrhea, gas and just not their self. Some vomiting. Took them off food, all symptoms stop. Bought new bag, symptoms came back. After a visit to vet, the Dr. said stop all dog food and gave medication. Something is wrong with your dog food, needs to be checked out. Will not be buying it again.

Hi! I have had a terrible experience with the purchase I made a week before Father's Day of Pedigree. Two of my 11 month old pitbulls pups died within a day apart, on June 9th and June 10th. I tried giving them rice and boiling chicken, ** as antibiotic, ** to alter the diarrhea, and lowering the fever with cool towels. My dogs became lethargic, eyes dilated, bloody watery stool with a foul smell worse than something died, no appetite, vomiting foamy clear fluid They would drink water but would vomit it up within an hour or less, and would have bowel movements on themselves while laying down. They both were brothers and one of them became so weak till he could not move at all and his mouth was purple. They were non responsive to my calls as they are sweet, energetic babies and I've had them since birth.
THIS IS NOT WHAT WE WANT, WHEN WE FEED OUR BABIES ANY FOOD AND CANNOT EVEN TRUST DOG FOOD COMPANIES IN THE MANUFACTURING of the food. I am very heartbroken even still and think about them everyday. I had to bury dogs back to back and that's very hard to do. I wish I could have afforded vet care, but I am on a limited income and I am able to feed, worm, and give them plenty of love and care 24/7. I watched both of them suffer horribly and died. I thought to grow old with my babies. The production code of the side of the bag is 2310010736 and it was purchased from Walmart Supercenter in Dublin, GA. I advise do not buy anything Pedigree. I wish could've read you guys reviews sooner to know about these terrible effects. I hope everyone babies live a long and good life without pedigree. God bless.

I have 2 large dogs (German Shepherd & cattle dog). We have been feeding them Pedigree for a few months now with no problems. I purchased a bag at the local big box store 2 weeks ago. Shortly after feeding them from that bag they both developed diarrhea with blood & they started vomiting. I stopped the dog food and fed them chicken and rice. The diarrhea stopped. I fed them the dog food and the diarrhea came back. After a trip to the vet he recommended I stop Pedigree. I will not purchase this product again. For both dogs to get sick with same symptoms at the same time and for the symptoms to disappear from both dogs after stopping this food. Makes me believe this is a TAINTED batch of food. We are hoping that the dogs do not have any lingering health problems.

I have (had) 3 dogs. I have had other dogs through the years and for many, many years fed Pedigree dry dog food (puppy and adult) to my dogs with great results. This past December 2015 my Blue Heeler totally stopped eating and I ended up at 3 different vets without truly finding out what was wrong with her. Liver and kidney failure were obvious...she died in February 2016. Shortly after the Heeler became ill, the Border Collie began having breathing issues and shortly afterwards...so did the Jack Russell. I have always trusted Pedigree but I have decided to move my dogs off Pedigree...was even feeding them some can Pedigree to coax them to eat. I now have a new pup, a Rhodesian Ridgeback. I am switching, as of yesterday, to Victor Dog Food. Victor Dog Food is more expensive than Pedigree, but a sick dogs' vet bills are more. Plus the anguish of caring for a very sick dog is heartrending.
My Blue Heeler was only 4 years old, as is the Border Collie. The Jack Russell is 11 years old. I will be watching to see if Pedigree does indeed have a problem with their products and see if there is a class action lawsuit. And company producing food for human or animal consumption needs to be very diligent to catch contaminated ingredients. Glad I found this forum. I kept watching DogFoodAdvisor.com to see if Pedigree had a recall. Nothing that I've seen so far. Maybe it's not their products but I have a dead pup and 2 others who are sick. Sounds like several other people around the country having sickness with their dogs as well who have been feeding Pedigree.

This dog food caused my dog to have breathing problems. I changed her over to also prime cuts and her breathing problems instantly stopped... if you run this under hot water it automatically dissolves and turn a very nasty color... didn't used to do this. I did buy this from Walmart.

Been feeding Pedigree to both our pets, a miniature American Eskimo and Lhasa Apso for awhile. On June 8, 2016 we first fed our Lhasa Apso a portion of canned Pedigree Chicken and rice, while our Eski ate a different brand and flavor. The next day our Lhasa became very sick with bloody explosive diarrhea, while at the same time we fed our Eski a portion of the same food the Lhasa had the day before. Later on that night our Eski also became seriously ill with the same symptoms. We have since been following directions from the vet in order to try and get them through this.
Today is June 13, 2016 and it has been 5 days since our Lhasa first got sick. She still has diarrhea but is no longer bloody and she is starting to get her appetite back. Our Eski, who is a bigger dog who ate a larger portion has been sicker and is having a harder time recovering. After reading all the recalls and complaints, not of just Pedigree but of all the dog food companies in general, I no longer trust any of them and will be feeding my dogs homemade dog food for now on. At this point in time, I can only pray our two girls will make a full recovery.