Consumer Complaints & Reviews

This was so heartbreaking, we found a lost kitten wandering in a parking lot in Manila, and we were feeding it lactose free milk for 3 days. It was coming back very strong, had a vet check up, everything was great. We bought some Royal Canin kitten milk formula, feed it to him and within 4 hours the kitten started looking all weak, like won't wake up. The kitten put its paws to rub its eyes twice and then just stop breathing and never move again! I'm going to take this food to a lab, and have it tested. It just seems so obvious that a happy playful healthy kitten that was feed this and died very soon after is NOT natural.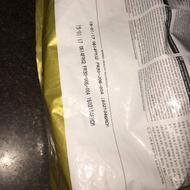 I have a 3-year-old Labra that has been on Royal Canin since beginning. We did not had any problems with the food at all till now. The dog's coat, hair, skin and general health have been well. We bought a 12 kg bag of Royal Canin in Aug 2016 and ever since we fed it to the pet he has been suffering from skin problem. Initially we could not understand the reason but today I noticed that the food is infected, having visible fungus and small insects. I immediately rang up to the shopkeeper but he suggested to take up the matter with the company.
When contacted a security guard picked up the phone and suggested to call again on TUESDAY as reportedly the office is closed on Saturday, Sunday, and Monday. I am yet to get a response from the company but I am pretty sure that this time the food has not been packed with due care and precautions. The following series of numbers were written at the bottom of the bag 19/01/217 0614FR02 FR30-006-004 16021046RCA.

We bought a new bag of Canin Urinary SO for small dogs. Within 24 hours after opening the new bag she had diarrhea. We noticed the color was different and the pellets were smaller. Took the dog to the vet and he took her off the food for a few days and now she is starting to get better.

I have been feeding my cats on Royal Canin Hairball for a few years now. Lately I have noticed they have become ADDICTED to the biscuits - they just beg for them. Now my Persians have started over-grooming and their fur knots up badly every couple of weeks. It is as if something has changed in the formula. Has anyone else had any problems? I think I will slowly wean them off these biscuits and find something better.

We have a 4-year-old Border Collie that has been on Royal Canin since young, most recently on Satiety Sat 30, and has not had any problems with the food at all till now. The dog's coat, hair, skin and general health have been great and we could not have been any more happy with it, often receiving compliments from strangers on how beautiful our dog's coat is. However, all of this changed when we bought a new 12 kg bag of what we thought would be similar food from the same vet. When we opened the bag, we noticed that the size of the pellet is smaller than the old version, and the color is also different. Despite that, we didn't think there was anything amiss since it is still a RC product, so we fed it to our dog anyway.
Our dog started to have diarrhea and vomiting after eating the new food, which we found worrying and decided to check whether he has been eating anything else besides the RC food that may be causing the diarrhea and vomiting, which we confirmed to be negative. We also checked to ensure that he has not had anything else other than water as well. Quite simply, we have no other reasons for this occurrence other than the new food. The pack was shown to be manufactured in the EU and we have decided today to stop feeding our dog the new RC food and replace with another brand, which we've still not decided, to see if the problem persists. The following series of numbers were written at the bottom of the bag 11/03/17 0349 FR01 FR59-517-001 (16071011RCC).
How do I know I can trust these reviews about Royal Canin Pet Foods?
596,017 reviews on ConsumerAffairs are verified.
We require contact information to ensure our reviewers are real.
We use intelligent software that helps us maintain the integrity of reviews.
Our moderators read all reviews to verify quality and helpfulness.
For more information about reviews on ConsumerAffairs.com please visit our FAQ.

Our 9 year old mixed breed had bladder stones removed. The vet said she needed to be on special food and we started her on Royal Canin SO at his suggestion. Because she had been through a lot and I didn't want to make an immediate change and we have other dogs I offered the RC as well as the other food and let all three dogs choose what they wanted.
Our puppy started to eat the SO and developed loose stools. A few days passed and I made sure that only the older dog ate the SO and only the SO. I kept the puppy from the SO. Our other dog never had any interest in the SO. About two days after restricting our older dog to SO only, she developed very loose, mucus and blood filled stools. A day later she was eliminating almost completely blood. I removed all of the Royal Canin from all the dogs. Now, two days later her stools are still a little loose but there's no blood.
Also I was rubbing her with my fingers outside to loosen up her fur and let the breeze blow it away when I noticed a sore on the back of her neck that looked like her skin had split. There was a scab filled with hair that came off. We have since found another spot. This is a dog who has always been nearly constipated her whole life. So the loose stools are a real change for her. She has also never had skin problems. Today she seems to feel much better and the puppy's stools are more normal. I don't care how much that bag of food cost me... it's going in the trash.

Royal Canin Urinary SO dog food - My dog has been on this food for five years now and loves it. We were just at the Vet yesterday and his blood work is very good and no "crystals" in his urine. He is a Papillon and we are very happy with his results.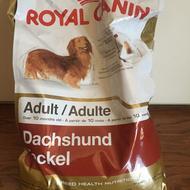 I have a 10 1/2 year old mini dachshund that has been on Royal Canin Dachshund since he was a puppy! My dog has been the most healthy dachshund I have ever had! We have never had a problem with him. He has never been overweight, had teeth problems or back problems that are common in the dachshund breed. I have recommend this food to so many people over the years. I bought a new bag of his food 2 weeks ago and after 12 days on the food my dog started having numerous watery bowel movements and vomited twice large amounts of undigested dog food! After two nights in a row of being woke up every hour to take my dog potty, I thought he must be sick from eating something in the yard. I stopped all food for 24 hours, stopped water for 6 hours, then started water in very small amounts every 2 hours to give his stomach and intestines and chance to settle down! His diarrhea and vomiting stopped!
After 24 hours I gave him small amounts of boiled chicken and white rice and did this for 2 days! After 3 days of no diarrhea or vomiting I thought he got through the issue and yesterday evening I gave him 1/2 cup of his Royal Canin Dachshund food. Three hours later my dog needed to go outside and his poop was mushy and then watery! He woke me up every hour last night to go watery diarrhea and has gone 4 times already since 8 am this morning! He has an appointment with his vet later today! This morning I wondered if it could be his food since it was a new bag. I started remembering years ago when dogs were dying across the U.S. from dog food that had contaminated products in them from China. I got scared and decided to do an online search on Royal Canin food and found this site. After reading several pages of reviews on here I am just sick to my stomach to think my dog is sick from a food I trusted for over 10 years.
I now have to find another dog food but in the meantime my dog will have boiled chicken and white rice! I am sure I will have to pay for blood work and possibly other tests today to make sure his liver and pancreas are okay! My new, current bag of food gives an expiration date and says it was manufactured in the USA. The UPC code for this bag is 0 3011145161 3. Then there is a code 451610/P451610C. There is also this info on the bag, BBD/MA 09152017 /CAD 15SEP2017 16077006 RCR 09:40 HECHO EN/FABRIQUE AU/MADE in USA.

This food is toxic. I trusted my vet, VCA. My cat had stones in urethra. After 2 years of this food my cat lost weight and started vomiting after eating, again no one could determine what was wrong. I went online, saw the mass complaints, changed his diet to boiled chicken and rice. The vomiting stopped immediately and personality returned. Royal Canin is not only overpriced but it's like the vets get a kickback for prescribing this toxic food. It's crap and should be banned from market. You think you are crazy or lost till you read these reviews. believe me when I say this food will kill your animal. If your animal is having weight loss, vomiting and diarrhea and is on this food, trust your instinct -- it's not you, it's the food. Change the diet, you will confirm what I am saying that no vet will agree with. It's like the drug companies and doctors, it's all about the money.

My female Yorkie was changed from Hills C/D food to Royal Canin SO food. She never had any urinary issues on Hills. Since she has been on Royal Canin SO food OMG she continues to get infection after infection. Now the vet says she is incontinence issue. The vet puts her on antibiotics. When antibiotic is done she starts leaking. Now she is on Proin medicine. I really think it is the food. Goodbye Royal Canin. You are junk.

I don't normally write reviews about businesses or products, but this food has caused so much stress and money in my household. I have a 6 year old cat and decided to get him a buddy - a 3 month old kitten. I thought it was going to be a nightmare to introduce the two, however, they became friends right off the bat. The REAL problem was the food I just had recently bought for the kitten - "Royal Canin Feline Health Nutrition Kitten Food". Soon after having this food he started having bloody diarrhea. 3 days of mucus and blood and diarrhea, I had enough and brought the little guy to the vet.
Vet did all tests possible and drained my wallet -$319. I didn't care because all I wanted was for him to get better. The doctor prescribed meds and gave him a shot to help with the diarrhea, he also said it was probably the food switch from the last owner giving him stomach problems. He told me to get "Royal Canin Royal Gastrointestinal" and switch slowly over the next 10 days. There I go again caring for the well being of my new little buddy and trusting this vet because you know, he's a vet.
Bought this expensive food and did everything I was supposed to, but the diarrhea would not go away. 3 weeks later and now throwing up all over the place along side the loose stool, I was losing hope. I thought my little friend was broken and only money and a vet would be able to fix him. I started doing some research online at 1AM and found out what a garbage Royal Canin was. I started freaking out, tossed all Royal Canin into the garbage as far as I could and was anxious waiting for the morning to go buy some new food. Food with ingredients for cats and cats only. Since the kitten was doing so bad already, I didn't even care to make a slow transition into the new food, I just wanted to stay away from RC as much as possible.
After giving him the new food in the morning, at night he was pooping beautifully. The best poop, I've ever seen from him. I didn't want to get my hopes up, so I waited for the next day...PERFECT POOP!! Royal Canin was destroying the kitten's inside, making me go back to the vet to spend more money, and the vicious cycle continued. I just hope you could look past my grammar and bad punctuation and stay away from this brand.
PS. My older cat ate some of the RC food and became blocked up within a day. I took the food away immediately. They are both now on Nature Verity Instinct and doing amazing! Description of new food: Instinct Ultimate Protein delivers pure, protein-packed nutrition like your cat's ancestral diet. Ultimate Protein is unlike any other pet food. With an innovative manufacturing process and a proprietary formula, it's loaded with up to three times more real chicken and duck than conventional dry pet food. In fact, 95% of the protein comes from real chicken and duck. There are absolutely NO rendered meats, chicken or duck meal, or by-product meals. We do not use grain, gluten, or low quality filler ingredients commonly found in other pet foods. Instinct Ultimate Protein is the ultimate nutrition for your pet.

I know there are people that have good luck with this food. I, however am not one of them. My cat was put on Satiety because he was overweight. Almost immediately he became constipated, then got diarrhea, started having seizures. We took him off the food. He continued with the same issues and 4 months later, I am going to have to put him to sleep. He can't walk without falling and although he has had many rounds of antidiarrheals, antibiotics, probiotics and steroids nothing has brought him back to the busy, funny cat he was before he started eating this food. I can't say enough about how disgusted I am with this product and with the company for not doing anything about the issues, and it seems I am NOT the only one having problems with the product.

I was advised to put my cocker spaniel on RC gastrointestinal, low fat diet as she had had a episode of pancreatitis. The first two months were fine. After that she started to lose weight. This went on. Finally after lots of blood test and B12 injections and a change of food it seems she may be on the mend. She has not lost any weight which she did at a alarming rate. RC won't accept this can happen. There is no doubt it was the food.

My cat was losing weight but very energetic and had his usual personality. The vet check up determined he had kidney issues. We went home and he seemed fine until about 2 days after he started the Royal Canin the vet sold us. Within 2 days he became bloated and lethargic. His personality totally changed and he looked like he was in total misery. I could not understand how quickly this happened nor why. This morning (three weeks into the food) he could not walk. I had not read reviews on the food until now but have immediately switched him back to his normal Blue Buffalo. Very concerned and wish I had read these reviews before putting him on the food.

PROS: cost effective, corrected urinary problem, easy litter clean up. PROBLEM: My cat had been on this prescription for several years. Upon opening a new bag, my cat started to experience smelly stools with mucus and eventually blood. Royal Canin said they had not changed ingredients. My vet put cat on probiotics which helped a little, but problem continued. After over a year (and $500+ in veterinarian bills and probiotics) I read reviews online from other owners reporting the same problem. SOLUTION: I changed to another brand of food with low-ph ingredients. NOTE: Royal Canin website only posts positive reviews.

I purchased the satiety support Royal Canin food for my dog at my vet's recommendation in order to help him lose weight. Prior to starting this food, his only health concerns were arthritis and being overweight. A few weeks after he was started on this food, he began having seizures and having bouts where he would suddenly become so physically weak that, while alert, he did not have the strength to stand or sit. He also has diarrhea-like symptoms. Still has solid bowel movements but the second he has to go, he has to go and cannot wait a second longer. This is completely new for him.

I am writing this review in hopes of helping other pet owners the way that their reviews have helped us. Our dog was on Royal Canin Urinary SO dry food for three years for chronic bladder infections and crystals in her bladder. I've discovered that Royal Canin Urinary SO is highly processed, loaded with byproducts and potential allergens (corn...), which is surprising because this food is so expensive. They don't list the ingredients online which makes it difficult to research.
We cautiously switched her to Orijen Six Fish dry food. She has not had any bladder issues with this new food. She is sleeping better, has a good appetite once again and is more alert and energetic. (Her vet also prescribed Methio form powder for her bladder a couple of years ago. We are still giving this Rx to her.)

If negative stars were allowed this food would get a Negative 10! My male cat has crystals in his urine so the associate vet recommended I try a small bag of the dry cat food to balance him out and help prevent him from having this issue. I wasn't sure how he was going to take it so I mixed it with his other food and only gave it to him over two meals. His sister, who never really enjoys her food but eats, kept trying to steal his Royal Canin. I thought it was cute because she's never that interested in food so I let her try some.
After only two meals of this stuff, my male cat became so constipated he needed an enema and supplements to regulate him. My female almost ended up in the hospital with IVs. She stopped eating for four days, had large amounts of blood coating her stool, then two days later had severe bloody diarrhea plus vomiting. I had to put her on 4 medications plus force feed her baby food before she even started to eat again. I placed a call and this food is "under investigation" but the tech sounded pretty defensive, giving the same excuses I see on their Facebook page. After reading the hundreds of complaints on here, if Royal Canin doesn't recall their food I suggest we put together a lawsuit. I have also contacted my local news outlet to suggest an investigative report be done on this company.

My 8 yr. old Maltese dog was diagnosed with liver disease due to medication two years ago but has been doing good on Hill's LD food wet and dry. His Dr. for what reason I am not sure changed him over to Royal and within three weeks or so he started having mild seizures. When he would start to fall asleep his legs would start kicking and his eyes would go in his head and he would do mild head thrashes. They weren't violent but they were definitely not normal and very scary. Started Hill's food and he has just about stopped doing this. No doubt in my mind that it was the food. Please report your problems to the FDA so they will check it.

My male cat, Angel, 7, is a family member and my second son. I would do anything for him, and pay any amount of money to be able to buy GOOD quality food for him at a STORE! I feel such guilt feeding him this food, every time I put the bowl in front of him, because I know it is not healthy and will shorten his life. How about a large corporation makes a product that PEOPLE WANT! The CEO could make millions more a year, because they need to hoard more money. So how about you stop killing our family and do the right thing? It will make you feel better about what you have done, and maybe God will show you mercy if you repent.
My cat got a blockage due to stress in 2011 when we went on vacation for a week because he missed his family so badly. He had to get a surgical catheter to unblock him, and I was told he had to be on this "prescription" for the rest of his life and eat nothing else or he will die. So I am terrified and want him to have a food with chicken or rabbit as the first ingredient, and have no corn or grain, and no bad ingredients at all, so he can live as long as possible. (More years alive = more money for you.) I have recently found hard black/brown pieces in the wet food, and I am saving it in case anything happens to my baby. He is my best friend, and if this food takes the one I love most away from me, everyone responsible will be cursed by Karma as well as the ones they love most.
I don't know how you people sleep at night, knowing family pets are dying horrible deaths because you are greedy. People want good food, just make it in America and we will pay, and stop sneaking crap in our food to save a couple bucks. People are having to become amateur cat food chefs, which is ridiculous that people have to grind chicken and add vitamins and minerals, and try to make a food that is balanced, when the first company that actually makes what we want will be sitting on a gold mine. Even the high quality foods seem to have issues. The can is tiny and I could literally buy filet mignon to fill that tiny can for over 2 dollars a can. So put really good organic meats that you could feed to your children, and research truthaboutpetfood.com or some site and make sure you only put ingredients that are not listed as dangerous, deadly, cancerous, cause renal failure, horrible painful deaths, etc, etc. Please.

My vet put my German shepherd on Royal Canin so dry and wet for urinary crystals. She died yesterday of bloat. I'm not understanding how that happened as I mixed her dry with her can and wet it down so it wouldn't just lie in her stomach. I found her drooling unable to move very well. By the time I got her to the vet the lifesaving surgery was not possible. I hope sincerely this food did not kill my baby. It was expensive as hell and I was torn about buying it anyway as I fed them Nature's Recipe before and it was working fine. Now I'm guilt ridden that I may have caused her death with this food.

My vet put prescribed Royal Canin hypoallergenic dry food for my cocker spaniel in Dec 2013. For IBD. It agreed with her and kept her from getting diarrhea. Around the 12th of Dec 2015 I purchased a new 17 lb bag of the venison and potato. I noticed that the nibbles were a different size and a color variation. Some kibble were orangish. Within a 10 days to two weeks my 9 yr old dog started panting and breathing rapid. When I brought her to the vet, her blood pressure was so high. She went blind in a matter of days. She has been struggling with pneumonia and breathing issues. Also her kidneys were failing her and she died this morning. I wonder if there are others who have had similar experiences with Royal Canin hypoallergenic food purchased in Dec of 2015.

Our 8-year-old Dachshund was put on Royal Canin Urinary, so dry dog food after she had urinary stones removed. She has been fine for 2 years on it and two months ago we noticed vomiting in the mornings and slow progressing weight loss, as well as shaking. Her vomit would be foamy, bilious, and yellow. We took her for some initial blood tests and everything came back normal. She continued to deteriorate and suddenly became very sick one day. I came home from work and she had been sick all over the house and was having trouble breathing. We took her to ER and they did an ultrasound and found a large liver mass which had not been there two years ago. Surgery was recommended and she had 3 liver lobes removed as the surgeon found three liver masses, not just one.
The results came back non-malignant but they were absolutely stumped as to what caused these weird looking liver growths. For a week following her surgery we had her on chicken and rice only. She did not vomit once, although I at the time attributed this to her liver masses having been removed. We then put her back on her old food and alas her vomiting came back. I went to have a second opinion from a vet today and he thinks she has a food allergy. I looked at the ingredients in Royal Canin and the main ingredient is corn!! Yuck! I wish I had read these reviews earlier and not given her that poison. She is getting off this food as of today and will never give it to her again. I am putting her on a grain-free diet. Royal Canin should be ashamed of the low quality crap they put in their food which is obviously causing pets to get sick. They need to be shut down. Disgusting.

My vet prescribed the weight loss version of Royal Canin, my Bichon then got so constipated he had to be manipulated under anesthetic twice. The second time there was a new vet at the Practice and he said he thought it was the Royal Canin and why was I using it? Because they had told me to! Changed back to the ordinary version and the dog was fine. But recently a new petshop asked why I was buying it, and told me the ingredients are of poor quality. I now use a cheaper but better quality food, and my dog has lost weight and seems better all round. (Breath, gums etc). I swallowed the lies about Royal Canin being a quality brand, mainly because it is expensive. It's just a con.

This product is just ridiculous. It is a canned food I used once for gastrointestinal low fat. I could not even get the flip lid off, as it just broke in my hand, and I am extremely careful with flip lid cans. The material in can was so cheap I could not get the can clean for recycling, as it came from Mexico, and yet they claim to be here in the US. I threw it away and used another one I had here. Again a substandard product and I wrote a review and they said they would post it if I confirmed my email address, but instead, they simply took the review off of their website, and gave the product five stars which is so entirely wrong, very wrong. I would not trust Royal Canin to give me a good product for the rest of my life after this. They are so totally crooked. It is not even funny.

I don't know how anyone can give this food anything more than 1 star or even no stars if that is possible. The first products on the Ingredients list are animal by-product and filler (corn/gluten)! Don't people read the ingredients list?? Please don't feed your cat or dog this at all. I am always so shocked that veterinary clinics endorse this brand and carry it in their clinics by the huge cases of tins and bags, and I'm VERY sure this brand has something to do with the drugs used or drugs accessible and there's some corporate link. There is absolutely nothing good about this brand's food.
The vet had the audacity to feed my pup this wet food without asking me and even with a small glob my 9 lb, 3 month scottish terrier mix pup had diarrhea for 24 hours. I understand the vets are caring about the glycemic levels in young dogs but for God's sake, as professionals in the industry, you'd think they'd be carrying even mid-range or lower range food brands in the higher category of real dog food like Simply Nourish. I'm not even talking about Blue Buffalo or Arcana. It's disgusting what Royal Canin puts in its ingredients.

I fed Royal Canin to my cats for 10 years. Then the last couple of bags that I have bought have made my cats vomit and have diarrhea. I will no longer buy these products. I really liked this brand and drove across town just so I could purchase the overpriced product.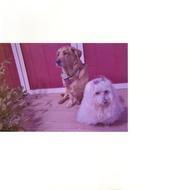 I have 2 dogs (currently) who have been on Royal Canin for the past few months. Neither dog has EVER had a seizure. Recently, both dogs had seizures followed by throwing up in less than 1 day apart. My first dog (mix breed/Bassador) age 11, had her seizure for about 30 seconds and then when she was able to stand, emptied her intestines of the royal canin dog food that she'd eaten. The very next day, my maltese, age 16, had his seizure that lasted about 25 seconds, followed by vomiting. Since they BOTH have been on Royal Canin (2 different kinds, mind you, one for age 11+ and the other for senior dog) about the same time frame, I have no choice but to conclude that the dog food caused it. I since then went out and bought ORIJEN grain free dog food and will begin feeding them that. Time will tell, of course but nevertheless, I have to conclude with the obvious. Stay away from Royal Canin dog food of any sort!!!

My 17-and-a-half-year-old cat was diagnosed with Inflammatory Bowel Disease in 2014. He's generally been doing well on meds, except for the occasional (but rare) colon flare-up that he experience in early January 2016. During a Saturday visit at that time, the vet suggested trying Royal Canin Gastrointestinal Fiber Response prescription diet for felines (dry), and gave me a sample bag to feed him over the weekend. He liked it. However, by Sunday morning my cat did not look well; he was lethargic and in distress. I called the vet that morning. She advised bringing the cat back early Monday morning, which I did. Six blocks before we got to the door, he started having convulsions. Horrified, I panicked thinking he was choking on something. I gently reached into his mouth and got bitten during his seizure, which lasted a good solid 3 minutes.
The convulsions stopped as we approached the hospital door. One of the other partner vets quickly examined him. My cat was crying and afraid, but gradually calmed down after several minutes. His vitals were fine and his appearance was better. I filled the doc in about our Saturday visit and said the cat had never had a seizure before. I asked if the Royal Canin prescription may have had something to do with it. He replied honestly that he had never heard of such a thing happening; it may well have been a mere coincidence. I left my cat there for the day and headed to work.
I then immediately did some online research on the product which led me right here to ConsumerAffairs. I was absolutely horrified at the similar reviews I read - how dog and cat owners described seizures and severe illness following the use of a Royal Canin prescription diet. How in the world is it that this product is still on the market? Shouldn't the FDA look into this? They report veterinary recalls and updates regularly. I gave the vet who did the post-seizure exam another call Monday afternoon (Jan 11, 2016) as requested and explained these reviews. He was startled and said he would look into this very serious matter right away. Vets everywhere need to be made aware of this warning. PLEASE do not give your pet this prescription diet.

My three cats have been on the RC Urinary SO for about a year. Just about a month ago, I bought a package of it and noticed that the kibbles were not the usual uniform yellow color. Some were darker. My male cat has been having soft stools covered in blood and mucus. I think he is also having blood in his urine. The stools are now soft and not formed. He also vomited clear saliva with a little foam. The other older female has been throwing up whole bits. I've stopped the food. I'm making their food myself right now till I can get to the pet shop to get a different brand. Anyone have this problem too?