Consumer Complaints and Reviews

If I'm reviewing this product one star, it's because I cannot rate it any less. Upon switching my dog onto Z/D Canine Small Bites and Z/D Canned Food, my dog experienced pancreatitis and was found to have bladder stones, and also a fatty growth on his eyelid. Considering the Z/D diet is a very strict and expensive diet that strictly prohibits any other food to be given, there could be no other culprit to his disease. He was initially started on Z/D diet for allergies.
I came to find out through his vet that this food is high in fat and known to cause pancreatitis. As expected and previously read on previous reviews that also shared the same experience, upon expressing my complaint to Hill's with medical bills and tests that all pointed to the food being the culprit, Hill's told me that my "claim does not qualify for reimbursement." I am currently working on pressing charges. Someone needs to put a stop to such a sick and selfish company that thrives on slowly killing our beloved pets.

I have a 12 y. o. Italian greyhound who was on this diet for couple years. The kidneys are not improving at all. Instead, she had pancreatitis and inflammatory bowel disease from being on this particular diet. My dog also experienced an acute kidney injury this summer and was at the Critical Care Unit for almost three weeks. We now stopped feeding her Hills Prescription Diet. Not just because the vet recommended, you must put your dogs on this diet. Do the research.

Back in June of 2015 I was very frustrated and worried that Hills Rx Low fat ID had caused my fur baby's bloody stools. Each time I took him to the vet he/she gave me more antibiotics to treat what they thought was inflammation of his bowels and or intestines. This same vet had also previously given my baby Hills Rx metabolic formula to help him lose the weight he gained when they gave him food that was high in calories and was for very active dogs. As many times as I tried to tell them that I believed it to be the metabolic food causing the problem they told me it wasn't. In my heart I knew that it was but I'm not a vet so I believed them.
After several months and vet visits, my brother finally recommended I use the vet he uses for his cats. When I went for the appointment I was told that the metabolic food is too harsh for some dogs and they do not tolerate it well. My baby was prescribed not just one medication but 3 different medications. It did the trick and we haven't had any bloody stools since. My baby has been on Hills Rx low fat ID since then with no problems. It wasn't the ID but the metabolic food that was causing all the trouble.
The moral of the review is to be careful of the vet that you use for your babies. This other vet obviously cared more about reputation than to admit they messed up and gave me the wrong food especially knowing that my baby had a very sensitive stomach. This was the second time they gave me the wrong food for my baby, the first one made him gain so much weight that 3 years later I am still trying to get the excess off him. I can forgive one mistake since it wasn't serious and they claimed it was an oversight but the second mistake could have cost my baby his life. Bloody stool is nothing to look lightly at and I believe that vet knew exactly what they were doing, trying to get rich off pet parents like me. Bottom line, I apologize to Hills for my bad review. AND, choose your vet as carefully as you choose your own doctors. Our pets are not property they are family. Shame on that vet for their greed or stupidity or both!

This specific kind is to help with weight loss and keep joints moving. However, my guy has been on it for 6 months and has not dropped a pound. He gets fed by the directions on the can and the bag. It's called Metabolic & Mobility. It is a tuna stew. He wouldn't go near it for days. He ate out of hunger. I couldn't tell if it is helping his joints or not. All seems the same. I took him off the tuna because of its high count with mercury. And he is now on a supplement for his joints. Very high-priced with poor results.

Last year notice dog was vomiting frothy bile occasionally, a 6 lb Maltese. He eats this along with boiled chicken and rice plus vegetable. Last year had a small lesion on stomach and went to vet for ointment and anti bacterial soap not knowing what caused it. Last few months tried to increased his kibble. Vomiting every am just about and now has a bad skin eruption on abs size of a half dollar. I would not suggest anybody use this food ever. I have finally figured out what has been making him so ill and it is this food. Why would a company put out food with the first ingredient is corn starch and then cellulose?
How do I know I can trust these reviews about Hills Pet Foods?
673,068 reviews on ConsumerAffairs are verified.
We require contact information to ensure our reviewers are real.
We use intelligent software that helps us maintain the integrity of reviews.
Our moderators read all reviews to verify quality and helpfulness.
For more information about reviews on ConsumerAffairs.com please visit our FAQ.

My dog was having allergy concerns indicated by his excessive licking of his paws. The vet suggested Hill's and we began with an 8 pound bag. Everything seemed to be fine and his paw licking stopped. His coat became very smooth and shiny. When I bought a 24 pound bag, his stools became loose and runny. After reading other individuals post, I felt as if I had to write this. My dog is my life and this makes me angry. Something has to have changed for my dog to have had this sudden reaction and nothing else has changed. There is not a manufacture date, but it says best before February 2019. The only other number I see is in MV84J208WV314.

We have a 12 yr old Wheaten Terrier who has been on Hills Prescription Diet (Z/D canned and dry) for many years. He did fine on it for years. In late June he began vomiting and having loose stools. This became an ongoing discussion with our vet. In the meantime the vomiting continued - sometimes it was noticeable food, other times just bile or frothy wetness. He's lost several pounds. Last month our vet did allergy testing and he came up as allergic to soy, fish and rice. One of the main ingredients in Z/D is soy. Our vet felt that it was not likely that the soy in the z/d was bothering our dog because the protein is broken down supposedly beyond the point of reactivity.
I called Hills up and during a long conversation they finally admitted that they had tweaked the formula - supposedly they did not change the ingredients but they increased the amount of protein. This change was made in May 2016. In June 2016 our dog started puking/diarrhea. Three days ago after another trip to the vet and a discussion about the food I decided that I was going to try making food for our dog instead of feeding him the z/d. I have been feeding him a mix of browned chopped meat (beef), diced potatoes, peas & carrots and olive oil. He has not puked or had diarrhea at all in the past 3 days!
He has gone from puking literally 15 times a day to not puking at all. I don't know what Hill's did to the z/d, or what kind of "protein" they're using but it certainly was having a nasty effect on my dog. During my call to Hill's I also asked them to source the ingredients in Z/D - there are two ingredients in it from China (sorry but I can't remember which ones). Anyway, I'll never give another spoonful of that food to my dog EVER! BTW, it's now costing me less than half of what we were spending on the z/d to feed him "real" food.

The store I bought food from spoken to Hills Prescription on my behalf to ask if ingredients have been changed. They advised the supplier ingredients not been changed. I do not believe this whatsoever! Since my dog has been taking new food she has been ill and been collapsing. She's 14 and has many illnesses, to include bad heart. When her gastric system is interfered with, she has collapses and her heart stops. She's only going out to the garden at the moment and this is causing the collapses. We are furious!!! If we had known, we could have slowly introduced her to the new food. Angry, angry.

I'm writing this review to inform other pet owners to carefully look at the ingredients and reviews before buying a prescription dog food. My 6 year old Beagle/Chihuahua mix had struvite bladder stones which required surgery a year ago. She was on Blue Buffalo before that, with no stool problems nor change of behavior until she had the bladder stone problem.
After surgery, the vet recommended putting her on Hill's Prescription Diet c/d Multicare Canine Urinary Care Dry Food so silly me, thinking the vet recommended it, I did not bother on reading up on its ingredients! (My fault for not researching, I know.) She was hesitant on eating it at first but eventually gobbled it up like she did with the previous brand. In the couple months after surgery and being on Hill's, she has vomited bile, acted somewhat lethargic, and had loose, bright yellow stools. I associated the change in maybe her just having an upset stomach and not feeling well for the day but it wasn't going away, and I became shocked at how much it was slowly making my dog exhausted, and how yellow/pale her stools were coming out.
Vet visits came out nothing that could contribute to the problem. Upon research I decided to switch her food out. She's now on Canidae Grain-Free kibble and her stool has been coming out a healthy brown color, no puking yellow bile, and she seems to be her happy, active self so far. I decided to let her try the Hill's one morning just one time to really test if that was the source of her problems and lo and behold, she ended up with bright yellow stool once again that same afternoon!
I've read other reviews that people have had positive results with their pets on the Hill's Diet, but I can't say that my fur baby had the same. If you read the ingredients on the Hill's Diet, the first 5 ingredients are ground whole grain corn, pork fat, chicken by-product meal, soybean meal, & corn gluten meal. Corn is difficult on a dog's digestive system and chicken by-products offer zero nutrients... I felt like I've been hurting my dog the entire time she was on this.

My 6 year old Miniature Pincher was put on Metabolic by the vet. It immediately started looking like he was losing weight. After a week, however he started vomiting bile and had diarrhea. After reading some reviews online I decided to stop feeding him this food. He is already looking much better. This food is so expensive. What a waste! On a side note: Hills can be so relieved. I found this out in time, because if my dog died or got liver disease from their food there would be nowhere they could hide.

I have an 17 year old cat that has been on Hills Science Diet k/d diet for about a year and a half. For several months she had been urinating all over the house, had problems defecating, severe gas, and just overall stressed. I took her to the vet repeatedly, but they said nothing was wrong. Clearly something was wrong. I thought perhaps this was her time and her body was shutting down or something. So, figuring she probably wasn't going to live long anyway, I took her off the k/d diet and started feeding her Wellness pouches, choosing those with lower protein content. After all, quality of life means something, right?
That was probably 6 months ago. She stopped urinating all over the house right away. Her gas problems gradually got better. Now she is doing better defecating. She seems so much happier. Don't know that I did the right thing, but I do feel it was right for her. She now enjoys foods other than the pouches, but I try to give her quality low protein. She still has a bowl of k/d hard food available if she chooses, but no more k/d wet food. And frankly, cats with kidney disease probably shouldn't eat dry food but I didn't want to switch her food completely. She gets wet food (quality commercial low protein... not Hills) whenever she asks for it these days.

In August, we suddenly received a "new formula" of ZD cat food (auto delivered) with no notice of the change. It's runny, a different color, different ingredients and different food. The cat refused to eat it and we were told to introduce it slowly. This did not work. Now we are trying DD. My cat will not eat any other food than the old ZD. He has lost weight and I have now spent hundreds of dollars trying to figure out what to do. He's lost muscle mass, etc. This is an absolutely terrible product and it's urgent that we find an alternative as he will eat nothing else. HILLS, THIS IS AN URGENT SITUATION AND YOU NEED TO LISTEN TO YOUR CONSUMERS!!!

My dog (senior, rescued, Dachshund mix) ate Hills Mobility food for over a year (since I got him). He has arthritis. Since he gained a lot of weight (when I got him he was underweight and after a year he was overweight) on the Mobility food the local vet's weight loss clinic suggested moving him on to the Metabolic food. His arthritis became so bad that he could barely walk. They then suggested switching his food to the Metabolic & Mobility mix. He ate this food for over 6 months.
During this time he didn't lose any weight. This is the only food he was given and we even reduced the quantity, without any change. I couldn't take him for walks as he'd be in too much pain after barely walking 100 meters. I was worried he had to be put down since he was very lethargic, overweight, and seemed to be in pain. He got to a point where he didn't want to go for walks and wasn't playful. I had him examined by a vet who test his blood. All his levels were low (especially his red blood cells). They also did a sonar of his stomach and X-rays. They couldn't determine any illness.
So I decided to change the only variable left - his food. I started giving him home cooked rice and chicken fillets for a week. I was stunned at how he had changed during that week. He was happier than he's ever been. I then moved him over to a different food brand (non-Hills). From the first week I noticed an immense change. He started losing weight within the very first week. It's been 4 weeks and he is now sustaining a healthy weight. More importantly his energy levels have skyrocketed. He is happier than he's ever been and even begs to go for walks! He is a brand new dog and the only thing that has changed was his food.
I won't be buying Hills food any longer as it clearly had a negative impact on my dog's overall health. I am posting this to dog owners that are frustrated about their dog not losing weight on the Hills supposed wonder weight loss solution. I am sure certain dogs are doing very well on the Metabolic/Mobility food, but your dog might not be one of them. Mine sure wasn't.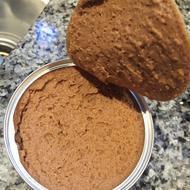 Hill's Science Diet Feline ZD. Hill's Science diet offers a very EXPENSIVE Prescription cat food for cats with food allergies or IBD. It is the only food on the market (a monopoly), is $68 a case and has recently changed its "formula" causing illnesses in felines who have no other alternative for food. The quality issues are very obvious. You can almost pour the food out of the can. The animals become very ill. Pancreatitis, diarrhea, the clearly suffer.
Hill's starts out in denial. Then they tell you it's safe. Then they tell you they will give you a $5 coupon. The finally called me and admitted there was an issue and to throw away the case. What they won't tell me is when the food will be fixed. It's the worst quality product and company in the US. And this is $68 a case. How can it be that no other company in the industry has a comparable product and how can it be that they do not have ANY SEMBLANCE of quality control or concern for the pets and their owners? It's a criminal enterprise.

My dog with inflammatory bowel disease did fine & loved the formula until it was"new & improved." She won't eat. Wasted $44 on a case of the low quality product. I thought she was ill again. Luckily took z/d can to vet & tried to find another lot thinking this was the problem. Found that formula changed. Horrible junk!!!

My cat vomited and I found about an inch piece of a rubber-like substance when cleaning it up. I found smaller pieces of rubber substance in the leftover can of M/D formula. I opened a new can and found small pieces of the same. I don't know what it is and this is really scary. Will contact Hills and return the case of the food to the vet.

My vet put my cat on Hills Prescription Diet K/D cat food for kidney disease. I didn't want her to eat this food because I did not feel comfortable with the quality of the ingredients. I agreed because my vet said it would help her. I was feeding her the dry K/D because she didn't care for the canned and didn't eat enough. The only canned K/D she would tolerate is the Ocean Fish. I fed her a new can and after she ate I picked it up and noticed a piece of rubber in the food. It was approx. 1/2" x 1/4". I worried that she might have eaten smaller pieces. I took the can with the rubber piece back to my vet's office, where I purchased it and they will get with their rep. regarding this.
I sent a email to the company but since it was a Saturday and they were closed, I will call on Monday. I worry other kitties on this food might be injured by eating this food. It is the Ocean Fish K/D with a best before date of 06/2018. The codes on the bottom of the can are T2330659A 2698. If you have this food please check it before feeding to your kitty or just refrain from feeding this one.

I have a six year old French bulldog with Patellar Luxation, a knee disorder that can cause the knee cap to float and pop out of the groove. Since we got him we knew that he had knee problems as he would sometimes tuck up his back leg and only walk on three, but it was rare and it didn't seem to bother him that much. One day that all changed because he hopped off a chair and from that moment on he refused to put weight on that leg. After visiting with the vet and through their recommendation we began feeding our dog prescription diet J/D dog food and it changed his life. He no longer limps and because it is very high in fish oil he loves the taste. The only downfall of this food is that they do not have a grain free version because my dog is allergic to grain and I have to mix it with a Grain free food so he doesn't get really bad gas.

Just a post to say that my bulldog ate Hills Z/D ultra food for 1 1/2 years due to allergies and did wonderfully. The last trip to vet we noticed that bag stated new and improved and was told it was just a change in size and packaging. Little did we know this was so far from truth. It is terrible. He started vomiting on his second day on new food but of course we thought he was sick. Spent next 4 days taking him for blood work, fecal tests, ultrasound and abdominal xrays with nothing found but continued to be so sick a few hours after meal. It was awful, with personality starting to fade away.
I decided on day 6 to call Hills and they very specifically stated that the whole formula was changed, one of the main changes was addition of larger amounts of cellulose fillers and that it was now being added in powdered form for smaller size. They also mentioned a number of other additives as well as things that were removed. She also said by the way the Canned Z/D also has a brand new formula. They took a long report on what happened to my dog.
I spoke to the vet as well. The Hill's staff told me we should have been instructed to treat the new Z/D just like a new food and introduce it slowly like any new diet change but oh well. Too late to do that. So nearly $1000.00 and nothing wrong but food I originally questioned and the poor dog is yet to get back on any regular foods as he goes from diarrhea to worst smelling poop ever. Feel like neither the vets or the pet food industry are in sync and our animals are paying the price as well as the owners for avoidable diet issues. Thanks.

Our dog was overweight but very active and happy. We had never had issues with his energy levels, eating, allergies or playing with the kids. We took him to the vet because he had an obstructed anal gland. The vet told us he was overweight and needed to put him on Hills metabolic diet immediately. So we did. He ate the food the first week, then he stopped eating. He lost about 10 lbs in a week. Vet suggested we mix the dry and wet food. He ate that for another week and then stopped eating altogether. However we insisted on feeding him the Hills with home-made food. He would pick out the Hills pellets and eat the rest. However, within a few weeks, he was lethargic, had developed allergies and his eyes were constantly red and gooey.
After extreme weight loss we took him back to the vet and did blood work. He had developed pancreatitis and diabetes and within 2 weeks went completely blind. He also developed a lump in his neck. He was 34 lbs when we started and in 4 moths dropped to 12 lbs. I wish I had time to relay the entire story, and what our family went through. I had a feeling it was the food but never researched it. We ended up putting him down but it was the most difficult decision. Now our other dog who also ate the Hills has developed the lump and his eyes are foggy. He is also not the same dog.

I just want to share in brief same story as many of you. I have 2 dogs... apparently both of them started with some problems when I started giving Hills Oral Health +2 years ago... The shih tzu had some allergies so she had to take meds on the past 2 summers. She never was allergic before, anyways as well she started to pee blood on Nov 2015. She had a huge stone in the bladder. Vet had to remove it immediately and prescribed Hills Urinary Care CD after the surgery but in the 2 following months I didn't notice any improvement. She was doing same as before such as doing pee anywhere at home and had a lot of problems to pee when she was outside, plus she looked sad, she made pee very little, and so on.
We had to be brave and decided to change that nasty food for a natural one following some nutritional books and PH reading. It has been almost 5 months that they switch to a made home food, complemented with holistic food and citrate of potassium every 3 days and she is clean after all those months (xray follow up)..
Of course the Vet almost killed me when I told him I changed the diet for a natural one. Dunno what is the deal with these companies and the vets, the important part is that she started to be her again: happy, active and the allergies stopped too this summer with the food's change. Everybody has to know that allergies meds are super bad for dogs that suffer stones too. In addition we give NO more red meat or fish and no cranberries cause those make the pee too acidic and that is when struvite or calcium stones can happen... and very important A LOT OF WATER in her food. We have to give almost all her food with chicken boil.
My other dog, a springer spaniel, developed other issues when taking Hills Oral Care and his health has improved by far :) with the last change to natural food. By the time with Hills he started developing many warts and limps those last years. Vet told us was because of his age, we had to operate to remove some in January 2016.
He had one in the eye and in some other places that he can hurt himself if not removed. Vet operated like 8 warts and 1 big limp... He had others but we didn't want to remove all, he looked already like a Frankenstein dog. Anyways the ones left are disappearing with the food change, so I really believe was this nasty Hills food the biggest issue, as well I could notice that their mood changed for a better one. I am happy with the decision. I am sad as well to realize that VETs want to support those big brands even when they know that food is harmful, and worst, why they are still in the market? Good that we have these sites to share our experiences... ohh I forgot I said I will be brief.

Abbey was started on Hill's Metabolic Prescription diet for weight loss in Jan. 2016. She did begin to lose some weight. Prior to Hill's, she was on Blue Buffalo. She had beautiful tawny coat. With the Hill's diet, I noticed that her coat appeared more dull. She also had numerous large bowel movement. The smell of this dog food was potent! Abbey would eat it with some difficulty. Approx one week ago, I noticed Abbey was limping. I checked her paw pads and leg - I saw nothing.
Several hours later I found a large redden area on her abdomen. I thought maybe she had been bitten by something. I made an appointment with vet to have her checked out. He completed a Complete Blood Count and found that her platelet count was very low, practically non-existent. I will no longer use this diet. The vet denies any correlation. My concern is this: I think it is a money game for vets and pet corporations with our pets being sacrificed in the process. I have begun to prepare Abbey's food and will supplement it with Blue Buffalo.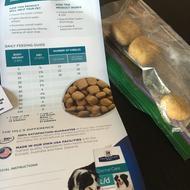 So, I brought my 3 months old cane corso to a dog fest yesterday, May 14, 2016. We bought a sample of this product Hill's prescription diet t/d. The bag has few kibbles in it. My pup was all jolly and playful and he did the same way he usually does. So that night I gave 2 pcs of t/d kibbles. Then that night, my pup threw up 5 times! This morning he was so down and wouldn't touch his food. I checked his puke to see what's in it and I saw the pieces of this awful dog food! I read some reviews and they have the same experience. What blows my mind is why is it still in the market??? You're poisoning these poor dogs. I hope my pup will feel better soon. I would never feed my dog with this Hill's killer dog food. If you see this product or somebody introduces this food, don't hesitate to say no! Or run away from them! Otherwise your poor fur baby might experience this awful thing.

I had been feeding my Imperial Shih Tzu, Lucy, Beneful and giving her chicken jerky treats from Costco in the mornings. One evening Lucy was throwing up, the next day I took her to the vet. They ran x-rays, blood work and said she had an fragile digestive system and the vet suggested I feed Lucy Hills Pet ID food and stop feeding the chicken jerky. I did as he suggested. All was fine the first three weeks. Then all of the sudden Lucy's lymph node area seemed swollen, she was hunched over, would not lift her head and would squeal with pain if I lifted her head, she was lethargic and seemed to be depressed and in pain.
I called the vet to let them know I thought the food was causing this and they told me they highly doubted this was the case. I logged in to find if anybody else had the same experience and found this site with owners stating their dogs are or had the same symptoms Lucy experienced. I am no longer feeding her this horrible food and urge anyone who is feeding their puppy to stop.

I need help. I think my dogs are ill from eating K/D vet prescribed dog food. In Jan I took my 14 yrs old dogs to the vet for the normal annual blood work up and was told that the male dog should probably go on low protein dog food because the kidney readings were a little elevated. So I took home a 8 lbs bag that day and put on order for a larger bag since my vet advised it. It has been 3 months now and I am sure that the food is poisoning them due to the symptoms I am seeing in them both but more in the male dog. They both don't really want to eat the food so I have been putting some bits of treats in to get them to eat it since the vet said it would help them in their old age and it was so expensive I don't want to waste it. Both have been walking around with their tails down all day, hunched over, wobbly as they stand, losing weight slowly, some runny poops and smaller in size.
One of them has had a bowel accident in the middle of the night 5 times since Feb which has NEVER happened before. The male dog has been very irritable and a little aggressive which he was NEVER before. He stands in place with his nose 3 inches from the floor and seems to stare deep in to nothing. He shakes uncontrollably with a shiver a few times a day, very lethargic and is sleeping the majority of the day. Stomach growls and looks horrible. I took him to the vet a couple days ago and mentioned all of this and was told that it was most likely not the food but that they were getting old and to maybe try mixing some cottage cheese with it. I had them take blood and I am waiting on those results today.
I decided earlier this evening to look up any complaints and have found numerous and similar to my experience that I am going through and I can't sleep. It is 4am and I am beside myself hoping I am not too late to save my dogs. I should have listened to my gut and my dogs and NOT my vet (who is a wife of my co worker I might add) most likely the reason I waited so long to STOP this dog food. I am hoping that the blood work is all ok when they call but need to change food TODAY and get my dogs back. Does anyone have any advice for food and have you had similar issues with this food lately? I have found many complaints from a few years back but I was wondering if there are current as well.

My pug named Rain had been on Hills r/d diet for many years. After the new package, she had consumed over one bag of the new packaged food and she always show a lot of hesitation to eat. I felt bad because I did not listen to her signal. She just had a seizure out of nowhere on Friday, March 11, 2016 and she is 11 years old. But she did not have one seizure. She had a seizure every 5 hours on average starting that Friday. I was so desperate to look for remedies and info and couldn't figure out what's wrong with her because with all the researches I had done in this short time frame, she did not seem to have liver, kidney or any other problems. But I remember ever since she started the new package of hill's food, she acted very weird, like always frozed in the middle of the road and couldn't hear me calling her unless I screamed loud enough.
I was able to find a lot of info online and on the earthclinic.com site and found that some people use fish oil to cure seizure. I looked through all the info about dog food and fish oil and the benefits of it and I felt confident enough to give her a try. So when the store opened on Sunday 11 am, I bought the fish oil, fed her the oil with chicken, and her supposed Sunday 3:00 pm seizure did not come. And I waited till now and her 8 pm seizure did not come either. I feel like the fish oil is really helping her.
But within the past couple days which was Friday and Saturday till Sunday morning, she had already gone through 8 seizures. I had already stopped feeding her this diet the next day after the first seizure incident. I really think something's wrong with it. I also remember after she started the new bag, she started having her first ear infection and skin problem which she never had for her whole life. I am sorry to hear so many pet owners' stories and feel so bad for their fur babies. But I want to thank them for their time here so that I know I am not the only one who think hill's diet today is not the same like the old one.

Our vet recommended Hill's K/D when our dog had early stage renal disease. He ate the food just fine as he was not a picky eater at all. In 3 months time he had 3 episodes of allergies, ears swelling, itchy face. Then he had a pancreatic attack, vomiting, diarrhea, etc. We immediately took him off this food and for the remainder of his life, another 1.5 years, we fed him a home cooked diet. The Vet would never acknowledge that Hill's Science Diet K/D had anything to do with his reaction. I hope this post helps someone, somewhere that is being advised to use this junk food. Please don't.

My 6 year old Havanese/Maltese dog presented with a severe ear infection in November 2015. The vet suggested Hills Z/D because he was also licking his feet a fair bit. After 2 8LB bags at $53 each, I checked the ingredients. The first ingredient is corn starch. What's up with using a gravy thickener for the main ingredient in dog food. No wonder Chester was losing weight and always seemed hungry. Our vet is wonderful and we will continue to see her, but I will not spend money for food that is under par and poor quality.

My 14-year-old healthy miniature pinscher was diagnosed diabetic about three years ago. He currently is taking Humulin six units twice a day. About a month ago right after his most recent curve which had counts in the 100s and 200s, he was very well regulated, he developed diarrhea and vomiting. He had cataract surgery two years ago and came through with flying colors and otherwise very healthy. He just couldn't shake the stomach noise and diarrhea. All fingers point to my first suspicion as I thought it was his Hills WD glucose management canned food that was the culprit as he would just throw up chunks of it.
Eventually I stopped feeding him the WD but it was too late as he had developed severe pancreatitis by then. I was giving him small amounts of cottage cheese, yogurt and pumpkin trying to settle his stomach and he was also taking Pepcid tablet 2x day. I was just at a loss of how to best stop his diarrhea. I went to the emergency clinic several times for ultrasound and X-rays, blood tests, etc. Everything was inconclusive. I've gone to his regular vet and nothing seems to work including metro. He started on PancrePlus one teaspoon 2x day mixed in rice with a little Royal Canin Diabetic canned food but the diarrhea would not go away. After six weeks of diarrhea his weight dropped from 18 pounds to a little over 12 pounds and my best friend has left this world. I tried everything I could, but the toxic dose of WD was enough to eventually kill him.

Our 12 year old Weimaraner was a tad overweight and had started to have some issues with mobility, so our vet suggested that we switch her from the Purina OM to Hills Metabolic and Mobility for joint care. That was somewhere around 1/14/2016 or 1/15/2016 (my husband took the dog and the horse so I can't remember the exact date), the dog was taken that day b/c she was coughing more than usual and so we wanted that checked out. We noticed that she was getting worse. The coughing hadn't subsided even with the cough medicine and antibiotics. She had begun refusing food unless we gave her moist food (not Hill's brand, some Purina OM she had left) and she would barely move.
We took her back to the vet on first thing in the morning on 1/22/2016. The vet wanted to keep her to run blood work and do some x-rays and scans. The x-rays came back that she had pneumonia and the vet decided to keep her overnight to put her on IV antibiotics, do more bloodwork and monitor her. So we agreed. The vet continued to feed her the Hills during her four days there. The vet said her platelets were a little low on the bloodwork, but everything else was fine.
I finally brought my sweet girl home at 5 p.m. on 1/25/2016. She was fading and we knew we were going to lose her. She couldn't move, she had edema so badly that I'm sure moving pained her, she was still coughing and her face looked like she had aged 20 years. That night I slept on the floor with her (She couldn't jump in our bed, it was too high for her.) and cried like a baby all night while I held her. I called the vet but they didn't have an after hour contact.
The next morning 1/26/2016, the vet called me as soon as she got in, around 7:20 and told me to bring Lucy back ASAP. She said she had worried about her all night and needed to find out what was wrong with her. I took her back immediately and again was told to leave her there for bloodwork, etc. I did. The vet called me back several hours later saying that her white blood cell count (which was fine 4 days earlier) was completely wiped out but that she didn't have cancer either.
She consulted with specialists and NO ONE could determine what was wrong with her or how to treat her. It was then that the decision to put her down was made. We couldn't stand to watch her suffer anymore. My husband and I laid on the floor of the vets office for an hour loving on her, crying and reassuring her that it was okay for her to go. Our angel left us around 4:30 that day. We cried and cried for days. We made the decision to have her cremated and returned to us. Now I wished I would have had an autopsy done after reading reviews of her food. IF Hills is poisoning the dog food, they need to be held accountable for the emotional trauma we pet parents endure when losing our babies unnecessarily.
Hills Pet Foods Company Profile
Company Name:

Hills Pet Foods

Website:

http://www.hillspet.com/en/us/home