Best Debt Consolidation in Austin, TX

Written by
Austin residents considering debt relief have several options, including debt consolidation, debt settlement, credit counseling and bankruptcy. Speaking to a reputable credit relief company helps you decide the best choice for your financial situation. We put together a list of the best debt relief companies in Austin to aid your search.
Why trust ConsumerAffairs?
Our recommendations are based on what reviewers say.
4,244,075 reviews on ConsumerAffairs are verified.
We require contact information to ensure our reviewers are real.
We use intelligent software that helps us maintain the integrity of reviews.
Our moderators read all reviews to verify quality and helpfulness.
Top 10 Austin Debt Relief Companies

Read 50,308 Reviews

Debt is often reduced by as much as 50%, with most cases settled in 24-48 months. Fees vary between 15-25% of enrolled debt. No upfront fees. $10,000 minimum debt required. Offers debt settlement services, not a loan provider.

Get Started

Read 672 Reviews

Minimum debt required is $10,000. Average debt settlement program takes 2-4 years. Multiple plans available, and no fees are required until settlement is reached. Money-back guarantee. Debt settlement only, no loans available.

Read 29,843 Reviews

Specializes in debt settlement services. Debt can be settled in 24 to 48 months, and fees range from 15% to 25%. $15,000 minimum debt required. Track progress 24/7 via online dashboard. No-risk debt relief consultation offered.

Get Started

Read 543 Reviews

$10,000 minimum debt required. Low monthly program payment and no upfront fees. Service fees vary between 15 and 25% of the total debt enrolled. Most results take 24-48 months. Offers debt negotiation, but not consolidation loans.

Read 826 Reviews

Works with unsecured debts only, such as credit card, medical and business debt. Eliminates debt in 24 to 48 months. Service fee is 15% to 25%, and a free initial debt consultation is available. Not available in all states.

Chat with a ConsumerAffairs decision guide

Live agent

Read 80 Reviews

Loan amounts from $1,000 to $47,500. Select from terms between 12 and 60 months. APR is from 4.99% to 29.99%. No minimum credit score. No administration fee and no prepayment penalty. Limited availability.

Chat with a ConsumerAffairs decision guide

Live agent
Read Author Review

Settles most cases within five years. Charges a one-time enrollment fee of $39 and a $5 monthly maintenance fee. Offers debt management plans, credit counseling and bankruptcy counseling.

Chat with a ConsumerAffairs decision guide

Live agent
Read Author Review

Offers debt consolidation, debt resolution programs and credit counseling. No long-term contracts. Debt consolidation program runs month-to-month and can be canceled at any time.

Chat with a ConsumerAffairs decision guide

Live agent
Read Author Review

Helps consumers with debt management plans, debt consolidation, debt settlement and credit counseling. Helps lower monthly payments, reduce interest rates and stop collection calls. Works with debts of $10,000 to $50,000.

Chat with a ConsumerAffairs decision guide

Live agent
Read Author Review

Reduces your total monthly payments and interest rates through debt consolidation and debt management. Assists with student loan forgiveness, bankruptcy certificates and free credit counseling.

Chat with a ConsumerAffairs decision guide

Live agent

Because of the city's recent popularity and growth, Austin's cost of living is higher than many metropolitan areas across the country. As a result, Austin residents between the ages of 22 and 37 have the third-highest amount of personal debt compared to the 50 largest metropolitan areas in the country. The average non-mortgage debt for this demographic in Austin is around $26,000, which includes auto loans, student loans and an average of $6,900 in credit card debt.
Can I qualify for debt relief in Austin, TX?
Two of the most popular forms of debt relief in Austin are debt consolidation and debt settlement. Knowing the difference between the two helps you determine which is right for you.
Debt consolidation allows people to merge multiple high-interest debts into a single, lower-interest payment. Austin residents typically do this with a debt consolidation loan. Before issuing a debt consolidation loan, lenders in Texas check your:
Credit history
Financial stability
Equity or collateral
Proof of income
Most debt consolidation lenders in Austin require you to have a credit score of at least 620 to get a debt consolidation loan, and consumers with a disproportionate debt-to-income ratio often don't qualify.
If you don't qualify for debt consolidation, consider debt settlement. Debt settlement involves hiring a debt relief company to negotiate with your creditors to pay off your debt with a lump-sum payment of less than what you owe. To qualify for debt settlement, you must be attempting to settle unsecured debt, such as credit card loans. Secured debt, which uses an asset as collateral, is not eligible for debt settlement.
While in the debt settlement process, you make one affordable payment into an account set up specifically for negotiating purchases. Your chosen debt settlement company uses this money to offer lump-sum payments to your creditors. During the process, you do not make payments on your debts, which typically has a negative impact on your credit score.
Austin debt relief FAQ
Will debt settlement tank my credit?

Debt settlement often hurts your credit score. When you participate in a debt settlement program, your credit score suffers because you aren't paying on your existing debts. Many people who enter debt settlement are already behind on their bills, however, and the penalty to your credit score is typically less severe than bankruptcy.
Will credit counseling hurt my credit?

Credit counseling does not directly affect credit scores, and financial education courses do not appear on your credit report. However, the benefits of credit counseling in Austin should indirectly improve your credit score over time.
How long does a lien last in Texas?

In Texas, a lien stays attached to a debtor's property for 10 years, even if the property changes hands. A judgment in Austin can be renewed indefinitely, but the creditor must issue and serve a writ of execution.
What are the regulations on debt settlement in Texas?

In Texas, debt settlement companies are not permitted to collect payment until they've settled your debt. Other state and federal laws work to protect people seeking debt relief in Austin, including limiting collection actions and minimizing credit card penalties.
Can you go to jail for debt in Texas?

No, Texans cannot go to jail for failing to pay civil debts such as credit cards, hospital bills or student loans. However, debtors may face jail time if they willfully violate a court order or fail to appear for a debtor's examination.
Thank you, you have successfully subscribed to our newsletter!
Austin debt relief company information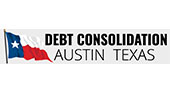 Debt Consolidation Austin Texas is a 501(c)(3) nonprofit organization that helps people with debt consolidation and debt management programs. It offers month-to-month programs and does not require long-term contracts. Consumers can enroll online or by phone in as little as one hour. It also provides free debt and credit counseling.
Address: 700 Lavaca St., Ste. 1488, Austin, TX 78701
Phone: (512) 501-3955
Hours: M - F: 7:30am - 9pm; Sat - Sun: 10am - 7pm
Website: debtconsolidationaustintexas.com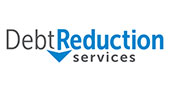 People seeking debt relief in Texas work with Debt Reduction Services for debt consolidation, bankruptcy services, credit counseling, student loan counseling and financial education services. The company also provides free debt consolidation consultations and free finance webinars. Spanish-speaking representatives are available.
Address: Serves Austin residents
Phone: (631) 473-7500
Hours: M - F: 10am – 9pm
Website: www.debtreductionservices.org/debt-consolidation/austin-texas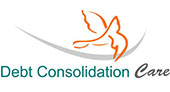 Debt Consolidation Care provides debt consolidation, debt management, debt settlement and payday loan consolidation to Texas residents. It also offers free debt counseling and helps clients lower their monthly payments, reduce credit card interest rates and limit calls from collection agencies. The company employs consultants certified by the International Association of Professional Debt Arbitrators to provide financial coaching.
Address: Serves Austin residents
Phone: (800) 332-8913
Hours: M - Sun: 11am - 9pm
Website: www.debtconsolidationcare.com/texas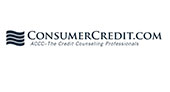 At ConsumerCredit.com, Texans seeking debt relief can get debt settlement services, debt consolidation services, credit counseling and bankruptcy counseling. Its trained, independently certified counselors assess your finances, create a budget and work with your creditors to reduce finance charges and late fees. The company also helps with foreclosure prevention, reverse mortgage counseling and student loan debt.
Address: Serves Austin residents
Phone: (800) 769-3571
Hours: M - Th: 9am - 8pm; F: 9am - 6pm
Website: www.consumercredit.com/texas
Comparing
×
You're signed up
We'll start sending you the news you need delivered straight to you. We value your privacy. Unsubscribe easily.