Best Debt Consolidation in Tulsa, OK

Written by
Many Tulsa residents struggling with debt seek out debt relief to make their payments more manageable. There are multiple types of debt relief, including debt settlement and debt consolidation. We created this guide to help you find the best debt relief companies in Tulsa and start on the path to financial freedom.
Why trust ConsumerAffairs?
Our recommendations are based on what reviewers say.
4,247,447 reviews on ConsumerAffairs are verified.
We require contact information to ensure our reviewers are real.
We use intelligent software that helps us maintain the integrity of reviews.
Our moderators read all reviews to verify quality and helpfulness.
Top 11 Tulsa Debt Relief Companies

Read 50,375 Reviews

Debt is often reduced by as much as 50%, with most cases settled in 24-48 months. Fees vary between 15-25% of enrolled debt. No upfront fees. $10,000 minimum debt required. Offers debt settlement services, not a loan provider.

Get Started

Read 685 Reviews

Minimum debt required is $10,000. Average debt settlement program takes 2-4 years. Multiple plans available, and no fees are required until settlement is reached. Money-back guarantee. Debt settlement only, no loans available.

Read 1,829 Reviews

Nonprofit credit counselor serving all 50 states. Housing counseling and debt management plans. Average $40 monthly fees. Minimum $1,000 in eligible debt. Provides a financial literacy program for employers.

Get a Quote

Read 29,889 Reviews

Specializes in debt settlement services. Debt can be settled in 24 to 48 months, and fees range from 15% to 25%. $15,000 minimum debt required. Track progress 24/7 via online dashboard. No-risk debt relief consultation offered.

Get Started

Read 543 Reviews

$10,000 minimum debt required. Low monthly program payment and no upfront fees. Service fees vary between 15 and 25% of the total debt enrolled. Most results take 24-48 months. Offers debt negotiation, but not consolidation loans.

Read 826 Reviews

Works with unsecured debts only, such as credit card, medical and business debt. Eliminates debt in 24 to 48 months. Service fee is 15% to 25%, and a free initial debt consultation is available. Not available in all states.

Chat with a ConsumerAffairs decision guide

Live agent

Read 80 Reviews

Loan amounts from $1,000 to $47,500. Select from terms between 12 and 60 months. APR is from 4.99% to 29.99%. No minimum credit score. No administration fee and no prepayment penalty. Limited availability.

Chat with a ConsumerAffairs decision guide

Live agent
Read Author Review

Offers reduced interest rates, lower monthly payments and waived late fees with its multiple debt consolidation options. Provides a six-month, 100% satisfaction guarantee.

Chat with a ConsumerAffairs decision guide

Live agent
Read Author Review

Offers free credit counseling and budgeting advice. Charges monthly account maintenance fees and a one-time enrollment fee to process your paperwork and get you in a debt relief program.

Chat with a ConsumerAffairs decision guide

Live agent
Read Author Review

Charges $1,800 for 60% settlements, with a sliding scale for smaller percentages. Averages settlements of 43.98%. Completes debt settlement programs in an average of 122 days.

Chat with a ConsumerAffairs decision guide

Live agent
Read Author Review

Provides free, confidential initial consultations. Offers debt settlement services. Certified in consumer bankruptcy by the American Board of Certification. Varies attorney's fees based on the complexity of the case.

Chat with a ConsumerAffairs decision guide

Live agent

According to Experian's "State of Credit" report, the average Tulsa household carries $5,616 in credit card debt, which is just slightly higher than the national average of $5,551. Around 42% of Tulsa residents are also delinquent on their debt payments, which means many Tulsans are struggling with penalties, late fees and fines. Many Tulsa residents seek debt relief to help eliminate fees and take control of their finances.
Should I work with a debt relief company in Tulsa?
If you're struggling with your credit card debt, debt relief companies in Tulsa can help. Debt relief companies in Tulsa help you avoid bankruptcy, lower your interest rates, reduce the total amount that you owe and provide educational resources to help you learn how to stay out of debt in the future.
Working with a debt settlement or debt consolidation company in Tulsa allows people to pay off their existing debts easier. The two most popular forms of debt relief are:
Debt consolidation lets you make one monthly payment, which helps you manage your debt. It often involves taking out a debt consolidation loan with a lower interest rate than your current debt. Depending on the length of this loan, however, you may end up paying more over time.
Debt settlement requires you to make monthly payments into an account set up for debt settlement purposes. The funds in this account are used by a debt settlement company to negotiate a lump-sum payment of less than what you owe with your creditors to settle your debt. Because you stop payments to your creditors, you may see a decrease in your credit score.
Speak with a debt expert in Tulsa to find the best way out of your current financial situation.
Can I qualify for debt relief in Tulsa?
Most Tulsa residents can qualify for some form of debt relief, but the best type of debt relief depends on your situation.
You may qualify for debt settlement if:
You have at least $10,000 in unsecured debt
You have a steady income to put toward your lump-sum settlement
You're already behind on payments or willing to stop payments
Debt consolidation often has more requirements than debt settlement. Most debt consolidation lenders require you to have a credit score of at least 620, though some lenders approve borrowers with lower scores. If you have a lower credit score, however, your loan is likely to have a higher interest rate.
Your legal rights in Tulsa
In Oklahoma, there are clear laws about how creditors can communicate with you about your debt. Debt based on written contracts is only pursuable for five years, while oral contracts may only be collected on for up to three years. The legal seizure of property by a creditor, known as attachment, has a statute of limitations of five years.
Creditors in Oklahoma must follow federally mandated Fair Debt Collection Practices. This means they are not allowed to:
Come to your work
Harass you
Arrest you
Ask you for more money than you owe
Call you whenever they want
However, creditors can still:
Seek payment on an expired debt
Pressure you
Sue you
Sell your debt
Negotiate what you owe
If the legalities of debt collection seem overwhelming, you're not alone. Many Tulsa residents work with debt relief companies and lawyers for this very reason.
Thank you, you have successfully subscribed to our newsletter!
Tulsa debt relief company information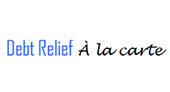 Debt Relief A La Carte uses a four-part plan to thoroughly investigate your debt history and explore multiple options for debt relief. This company settles more than 93% of its clients' accounts, and the average debt settlement program takes 122 days. It charges 10% to 15% of the money you save in your settlement. The employees are experts in settling all types of unsecured debt, including medical bills, credit card debt, lines of credit, legal bills and deficiency balances on repossessed cars and foreclosures.
Address: 406 S. Boulder Ave., Tulsa, OK 74103
Phone: (918) 519-5090
Hours: M - Th: 8am - 8pm; F: 8am - 6pm
Website: avoidbk.com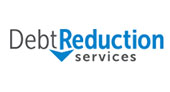 Debt Reduction Services offers free budgeting advice and credit counseling to Tulsa residents. The company's debt consolidation plans reduce your monthly payments, eliminate costly late fees and stop collection calls. DRS assigns each customer a highly trained client support specialist to monitor your accounts and communicate with you. The company also reviews your current financial situation to help you plan for anything that negatively impacts your credit score.
Address: 4111 S. Darlington Ave., Ste. 610, Tulsa, OK 74135
Phone: (877) 688-3328
Hours: M-F: 9am - 7pm
Website: debtreductionservices.org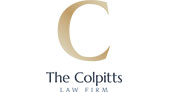 The Colpitts Law Firm prides itself on providing second chances to those who find themselves overwhelmed with debt. The lawyers at Colpitts help stop calls and letters from creditors and explore multiple debt relief options so their clients can avoid filing bankruptcy. If debt settlement can't help, the firm guides clients through life after a bankruptcy as well.
Address: 6506 S. Lewis Ave., Ste. 175, Tulsa, OK 74136
Phone: (918) 302-2662
Hours: M - F: 8:30am - 5pm
Website: colpittslawfirm.com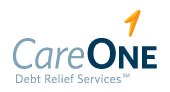 CareOne Debt Relief Services is a team of debt relief specialists, many of whom have personal experience dealing with debt. The company's specialists understand that debt relief is not a one-size-fits-all solution and create free, personalized plans to help clients take the right steps towards financial freedom. This company uses its relationship with over 200,000 creditors to help people who have $1,500 or more in unsecured debt. It also offers a 100% satisfaction guarantee.
Address: Serves Tulsa residents
Phone: (866) 497-1639
Hours: M - Th: 9am - 8pm; F: 9am - 6pm
Website: careonecredit.com/debt-consolidation/oklahoma/tulsa
Comparing
×
You're signed up
We'll start sending you the news you need delivered straight to you. We value your privacy. Unsubscribe easily.