Find the Best Debt Consolidation in Los Angeles, CA
Top 11 Los Angeles Debt Relief Companies

Accredited Partner

Available in 20149

National Debt Relief
Read 47,809 Reviews

Debt is often reduced by as much as 50%, with most cases settled in 24-48 months. Fees vary between 15-25% of enrolled debt. No upfront fees. $10,000 minimum debt required. Offers debt settlement services, not a loan provider.

Get Started

Call ConsumerAffairs Toll Free

(855) 381-0979

Accredited Partner

Available in 20149

Freedom Debt Relief
Read 23,041 Reviews

Specializes in debt settlement services only. Debt can be settled in 24-48 months, and fees range from 15-25%. $15,000 minimum debt required. Track progress 24-7 via online dashboard. No-risk debt-relief consultation offered.

Get Started

Call ConsumerAffairs Toll Free

(855) 381-0979

Accredited Partner

Available in 20149

Consolidated Credit Solutions
Read 1,598 Reviews

Reduce credit card payments by up to 30-50%. Offers free online financial education webinars and three debt solutions, including debt consolidation. Specialized credit counseling available for military families.

Learn More

Call ConsumerAffairs Toll Free

(855) 381-0979

Accredited Partner

Available in 20149

Accredited Debt Relief
Read 520 Reviews

Minimum debt required is $10,000. Average debt settlement program takes 2-4 years. Multiple plans available, and no fees are required until settlement is reached. Money-back guarantee. Debt settlement only, no loans available.

Get Started

Call ConsumerAffairs Toll Free

(855) 381-0979

Accredited Partner

Available in 20149

CreditAssociates
Read 381 Reviews

This debt settlement company helps clients eliminate debt in as little as 24-36 months. It uses state-of-the-art software and a team of experts to negotiate your debt with your creditors. Settlement only, not a lender.

Get Started

Call ConsumerAffairs Toll Free

(855) 381-0979

Pacific Debt Inc
Read 540 Reviews

$10,000 minimum debt required. Low monthly program payment and no upfront fees. Service fees vary between 15 and 25% of the total debt enrolled. Most results take 24-48 months. Offers debt negotiation, but not consolidation loans.

Chat with a ConsumerAffairs decision guide

Live agent
Brownstone Law Group
Read Author Review

Specializes in debt negotiation, bankruptcy and civil business litigation. Helps reduce unsecured debts in 24 to 48 months. Offers customized plans from its debt consolidation lawyers. Provides free debt analysis and consultation.

Chat with a ConsumerAffairs decision guide

Live agent
Debt Reduction Services Los Angeles
Read Author Review

Specializes in debt consolidation. Guides clients through unsecured debt management programs. Offers credit report reviews and free credit counseling sessions for prospective customers.

Chat with a ConsumerAffairs decision guide

Live agent
McCarthy Law PLC Los Angeles
Read Author Review

Offers debt settlement services for student loans, credit cards and business debts. Defends clients in lawsuits and settles in six to 36 months. Charges flat-fee retainers and a percentage of your enrolled debt.

Chat with a ConsumerAffairs decision guide

Live agent
Nader & Berneman
Read Author Review

Provides payment plans and free consultations. Settles most cases in 24 to 36 months. Licensed by the State Bar of California to work as debt settlement attorneys. Offers debt settlement and renegotiation services.

Chat with a ConsumerAffairs decision guide

Live agent
Wajda Law Group
Read Author Review

Offers debt settlement plans starting at $100 per month. Operates as a law firm and debt relief agency. Specializes in Chapter 7 and Chapter 13 bankruptcies.

Chat with a ConsumerAffairs decision guide

Live agent

It's easy to become overwhelmed by debt in California. The high cost of living in Los Angeles drives many people into credit card debt as they struggle to pay monthly expenses. Los Angeles is home to colleges such as the University of Southern California, Loyola Marymount University and the University of California, Los Angeles, and many students at these schools become overwhelmed by their student loans after graduation. This makes it difficult to keep up with other bills. LA residents dealing with credit card debt often turn to the best debt relief companies in Los Angeles for help.
How to choose a debt relief company in Los Angeles
When choosing a debt relief company in Los Angeles, look for:
Services relevant to your needs
Affordable, transparent pricing
A qualified and experienced staff of debt experts
A track record of success
Positive reviews from previous clients
Most debt relief companies in Los Angeles offer a variety of services, including debt consolidation, debt settlement, credit counseling and bankruptcy assistance. For help with legal representation against creditors, make sure to look for a specialized company or debt relief law firm.
Usually, debt consolidation and debt settlement companies only assist clients with a minimum of $10,000 in unsecured debt, which includes credit card debt. Check each company's minimum debt limit when compiling a list of possible companies to work with.
Look for companies that have certifications from organizations such as the:
International Association of Professional Debt Arbitrators
National Association of Certified Credit Counselors
American Fair Credit Council
Financial Counseling Association of America
National Foundation for Credit Counseling
Be wary of debt relief scams. Make sure the Los Angeles debt consolidation company you're working with has valid credentials and look for red flags indicating fraud, which include demands for large upfront payments or promises to completely erase your debt. The California Department of Business Oversight requires all local debt consolidation lenders to have a license, but out-of-state companies are exempt if they offer their services online.
How much does debt relief cost in Los Angeles?
In Los Angeles, debt relief prices vary depending on the type of service you need.
Debt consolidation: Debt consolidation companies in Los Angeles make money off of your debt consolidation loan's interest. The better your loan terms are, the less you pay in the long run. You typically need a credit score of 620 or higher to qualify for debt consolidation in Los Angeles, and people with higher credit scores pay less in interest.
Debt Settlement: Debt settlement companies in LA typically charge 15% to 25% of either your enrolled debt or your settlement savings. Some businesses, such as debt settlement law firms, may also charge a monthly retainer.
Credit counseling: Debt counseling is usually available for free, either as an add-on from companies offering other debt consolidation or debt settlement services or from nonprofit organizations in Los Angeles.
Thank you, you have successfully subscribed to our newsletter!
Los Angeles debt relief company information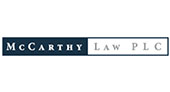 McCarthy Law PLC works with clients face-to-face to settle credit card debt, mortgage debt and student loans. The company's attorneys also represent clients in court against creditors. McCarthy Law settles most cases in six to 36 months, and the firm can help with second mortgages, foreclosures and Small Business Association loans. Customers pay a retainer fee and a percentage of their debt.
Address: Serves Los Angeles residents
Phone: (855) 976-5777
Hours: M - F: 6am - 6pm
Website: mccarthylawyer.com/our-locations/california/los-angeles-debt-settlement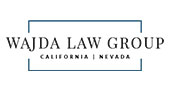 Wajda Law Group is a firm of personal lawyers, bankruptcy attorneys and estate planning lawyers. The company helps clients with debt settlement in Los Angeles, and its payment plans start at $100 a month. The firm offers free consultations to prospective customers.
Address: 6167 Bristol Parkway, Ste. 200, Culver City, CA 90230
Phone: (877) 550-0003
Hours: M - F: 8am - 6pm
Website: wajdalawgroup.com/services/debt-settlement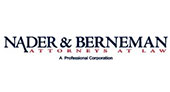 Nader & Berneman settles most cases within 24 to 36 months. It specializes in debt settlement and working with creditors to either lower clients' interest rates or the amount a client owes. Nader is a licensed attorney in the state of California and a member of the National Association of Consumer Bankruptcy Attorneys, American Bar Association and Central District Consumer Bankruptcy Attorneys Association. The firm offers monthly payment plans.
Address: 21800 Oxnard St., Ste. 720, Woodland Hills, CA 91367
Phone: (818) 788-5008
Hours: M - F: 9am - 6pm; Sat: By appointment
Website: naderlawfirm.com/bankruptcy-debt-relief/debt-settlement.html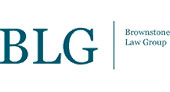 The lawyers at Brownstone Law Group offer debt relief services. The company's specialties include debt negotiation, bankruptcy assistance and civil business litigation. Its representatives help clients create a customized plan to be debt-free in 24 to 48 months. The firm helps clients manage credit card debt, personal loans, lines of credit, medical bills, collections, repossessions, business debts and private student loans.
Address: 333 City Blvd., Ste. 1700, Orange, CA 92868
Phone: (323) 443-7136
Hours: M - F: 8am - 6:30pm, Sat - Sun: 9am - 2pm
Website: brownstonelawgroup.com/los-angeles/debt-consolidation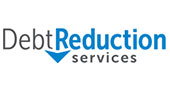 Debt Reduction Services helps consumers repay their debts within three to five years. The company's debt consolidation services focus on helping consumers consolidate without loans, including a debt management program for credit card debt, student loans, medical bills and payday loans. DRS offers credit report reviews and free credit counseling sessions.
Address: Serves Los Angeles residents
Phone: (631) 473-5700
Hours: M - F: 6am - 5pm
Website: debtreductionservices.org/debt-consolidation/los-angeles-california
If you're struggling with debt and tired of dealing with creditors, debt relief might be the answer. These companies provide several options, including debt consolidation, debt settlement and credit counseling. We put together this guide to the best debt relief companies in Los Angeles to help you get your finances in order.
You're signed up
We'll start sending you the news you need delivered straight to you. We value your privacy. Unsubscribe easily.