Best Debt Consolidation in Milwaukee, WI


Written by
If you're overwhelmed by debt, consider hiring a Wisconsin debt relief company to help. These companies provide multiple services, including debt settlement, debt consolidation and credit counseling. We put together this guide to help you find the best debt consolidation companies in Milwaukee.
Why trust ConsumerAffairs?
Our recommendations are based on what reviewers say.
4,315,640 reviews on ConsumerAffairs are verified.
We require contact information to ensure our reviewers are real.
We use intelligent software that helps us maintain the integrity of reviews.
Our moderators read all reviews to verify quality and helpfulness.
Top 11 Milwaukee Debt Relief Companies

Read 51,425 Reviews

Debt is often reduced by as much as 50%, with most cases settled in 24-48 months. Fees vary between 15-25% of enrolled debt. No upfront fees. $10,000 minimum debt required. Offers debt settlement services, not a loan provider.

Get Started

Call Center Open

(888) 215-2725

Read 920 Reviews

Minimum debt required is $10,000. Average debt settlement program takes 2-4 years. Multiple plans available, and no fees are required until settlement is reached. Money-back guarantee. Debt settlement only, no loans available.

Get Started

Call Center Open

(877) 566-8703

Read 1,848 Reviews

Nonprofit credit counselor serving all 50 states. Housing counseling and debt management plans. Average $40 monthly fees. Minimum $1,000 in eligible debt. Provides a financial literacy program for employers.

Get a Quote

Call Center Open

(844) 342-2783

Read 543 Reviews

$10,000 minimum debt required. Low monthly program payment and no upfront fees. Service fees vary between 15 and 25% of the total debt enrolled. Most results take 24-48 months. Offers debt negotiation, but not consolidation loans.

Chat with a ConsumerAffairs decision guide

Live agent

Read 30,643 Reviews

Specializes in debt settlement services. Debt can be settled in 24 to 48 months, and fees range from 15% to 25%. $15,000 minimum debt required. Track progress 24/7 via online dashboard. No-risk debt relief consultation offered.

Get Started
Read 826 Reviews

Works with unsecured debts only, such as credit card, medical and business debt. Eliminates debt in 24 to 48 months. Service fee is 15% to 25%, and a free initial debt consultation is available. Not available in all states.

Chat with a ConsumerAffairs decision guide

Live agent
Read Author Review

Offers debt consolidation, debt settlement and debt management programs. Helps reduce clients' late penalties and fees. Limits calls from debt collectors. Settles most cases in between two and five years.

Chat with a ConsumerAffairs decision guide

Live agent
Read Author Review

Provides debt relief for individuals and businesses through debt settlement, debt consolidation, bankruptcy and bankruptcy alternatives. Offers free consultations. Schedules evening and weekend appointments.

Chat with a ConsumerAffairs decision guide

Live agent
Read Author Review

Helps consumers get out of debt through bankruptcy assistance and debt negotiation. Provides free consultations. Offers help improving clients' credit scores. Spanish-speaking representatives available.

Chat with a ConsumerAffairs decision guide

Live agent
Read Author Review

Helps Milwaukee residents get debt relief, enroll in free credit restoration programs or file Chapter 7 or Chapter 13 bankruptcy. Has successfully resolved over 2,000 bankruptcy cases. Offers free consultations.

Chat with a ConsumerAffairs decision guide

Live agent
Read Author Review

Assists with negotiating debt settlements, modifying loans or filing for bankruptcy. Requires a minimum of $5,000 in unsecured debt. Helps clients file Chapter 128, a form of debt relief unique to Wisconsin.

Chat with a ConsumerAffairs decision guide

Live agent

The average credit card debt for one person living in Milwaukee is around $5,000, which is lower than the national average of $6,300. While Wisconsin residents have some of the lowest credit card debt in the country, the average salary here is lower than the nationwide average, which causes some residents to struggle to pay bills. People living in Milwaukee who want to reduce or eliminate their credit card debt should consider debt settlement or debt consolidation with a reputable debt relief company.
Can I qualify for debt relief in Milwaukee?
Nearly everyone struggling with debt qualifies for some type of debt relief. Knowing your options helps you choose which form of debt relief is right for you.
Debt consolidation loans: Milwaukee residents take out debt consolidation loans to pay off their existing debts. Doing this reduces their number of payments to one each month, and the loan usually has a lower interest rate to help save money over time. To make sure you qualify for a better interest rate, you should have a steady income, a credit score of at least 640 and, in some cases, an asset to use as collateral for the loan. Most companies require you to have at least $10,000 in debt for a debt consolidation loan.
Debt settlement: If you don't qualify for debt consolidation, debt settlement may help you avoid bankruptcy. Debt settlement allows you to negotiate with creditors to pay off your debt through a lump-sum payment that's less than the total amount previously owed. During debt settlement, you stop making payments to your creditors and deposit an affordable amount into an account set up for debt settlement purposes. Because you stop making payments, debt settlement may have a negative effect on your credit score. Most companies require unsecured debt, usually credit card debt, of at least $10,000 to qualify for debt settlement.
Credit counseling: There are no specific requirements for qualifying for credit counseling in Milwaukee. Many debt relief companies and nonprofit organizations offer credit counseling. During a credit counseling session, a debt expert looks at your debts, assets and incomes and helps you come up with a plan to manage your debt.
A debt relief company can help you choose which form of debt relief is likely to work best for you based on your financial situation.
How much does debt relief cost in Milwaukee?
The price of debt relief in Milwaukee depends on the particular services you need:
Debt settlement companies usually charge around 20% of either your total enrolled debt or the amount you save through settlement. The average debt settlement in Milwaukee is approximately 50% of what you owe your creditors, but settlements range from 20% to 70% across Wisconsin.
The cost of debt consolidation depends on the interest rate of your new loan or debt management plan. In Milwaukee, debt consolidation companies frequently charge a $50 set-up fee. Some companies also charge an average monthly fee of around $35.
Debt settlement and debt consolidation companies in Milwaukee usually require clients to have a minimum of $10,000 in unsecured debt. Most debt relief companies offer payment plans for their services.
Be wary of any company that charges large upfront fees before performing any services — this is usually a sign of a scam.
Thanks for subscribing.
You have successfully subscribed to our newsletter! Enjoy reading our tips and recommendations.
Milwaukee debt relief company information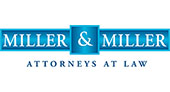 Miller & Miller helps clients with bankruptcy and debt relief. The company also provides legal assistance with debt negotiation, personal injury cases, workers' compensation, social security disability and estate planning. The attorneys at the firm guide clients through rebuilding credit after bankruptcy. The firm offers free initial consultations and Spanish-language services.
Address: 633 W. Wisconsin Ave., Ste. 500, Milwaukee, WI 53203
Phone: (414) 312-6581
Hours: M - F: 9am - 5:30pm; Sat: 9am - 12pm
Website: millermillerlaw.com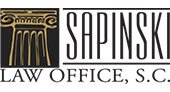 The attorneys at Sapinski Law Office offer debt relief services, credit restoration, mortgage modification and Chapter 7 and Chapter 13 bankruptcy services. This firm provides free consultations and free credit restoration after bankruptcy. The Sapinski team has successfully resolved more than 2,000 bankruptcy cases while assisting the residents of Milwaukee, Madison, Appleton, Manitowoc and Green Bay.
Address: 2266 N. Prospect Ave., Ste. 45, Milwaukee, WI 53202
Phone: (414) 988-3053
Hours: M - F: 9am - 4pm; Sat: 9am - 12pm
Website: bankruptcyhelpmilwaukee.com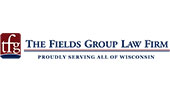 The Fields Group Law Firm helps clients file for bankruptcy, modify loans and complete debt settlement plans. This firm also does Chapter 128 filings, which stop interest accumulation, wage garnishments and calls from collection agencies. It provides free initial consultations for all areas of its practice.
Address: 2323 S. 109th St., Ste. 345, Milwaukee, WI 53227
Phone: (414) 763-3200
Hours: M - F: 8:30am - 5pm
Website: tfglaw.com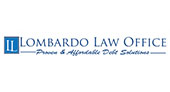 The Lombardo Law Office provides debt settlement and bankruptcy services. The company also helps with legal assistance for vehicle repossession, wage garnishment, home foreclosure and debt consolidation. It offers free consultations, flexible monthly payments and evening and weekend appointments. Customers should plan to bring income verification, their most recent tax return, their monthly bills and a $200 down payment to their initial consultation. Services are available in Spanish.
Address: 10919 W. Bluemound Road, Ste. 200, Milwaukee, WI 53226
Phone: (414) 543-3328
Hours: M - Th: 9am - 5pm; Fri: 9am - 4pm
Website: lombardolawoffice.com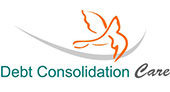 Debt Consolidation Care offers debt consolidation, debt management, debt settlement and payday loan consolidation to Wisconsin residents. It also assists clients with lowering their monthly payments, reducing their interest rates and limiting calls from collection agencies. Consultants on staff are certified by the International Association of Professional Debt Arbitrators to provide financial coaching.
Address: Serves Milwaukee residents
Phone: (800) 332-8913
Hours: M - Sun: 11am - 9pm
Website: debtconsolidationcare.com/wisconsin
Comparing
×
You're signed up
We'll start sending you the news you need delivered straight to you. We value your privacy. Unsubscribe easily.