Best Debt Consolidation in Dallas, TX


Written by
The average Dallas-Fort Worth resident has more than $7,000 of credit card debt, which ranks among the highest in the country. Many people struggling with debt seek debt relief, which can include debt consolidation or debt settlement. We created a list of the best debt relief companies in Dallas to help your search.
Why trust ConsumerAffairs?
Our recommendations are based on what reviewers say.
4,351,782 reviews on ConsumerAffairs are verified.
We require contact information to ensure our reviewers are real.
We use intelligent software that helps us maintain the integrity of reviews.
Our moderators read all reviews to verify quality and helpfulness.
Top 11 Dallas Debt Relief Companies

Read 52,009 Reviews

Debt is often reduced by as much as 50%, with most cases settled in 24-48 months. Fees vary between 15-25% of enrolled debt. No upfront fees. $10,000 minimum debt required. Offers debt settlement services, not a loan provider.

Get Started

Read 979 Reviews

Best for clients with $10,000 or more in unsecured debt. Says it could reduce your debt by up to 40%. Over $3 billion in client debt paid off. Your quote is 100% free and will not affect your credit score.

Read 1,855 Reviews

Nonprofit credit counselor serving all 50 states. Housing counseling and debt management plans. Average $40 monthly fees. Minimum $1,000 in eligible debt. Provides a financial literacy program for employers.

Get a Quote

Read 543 Reviews

$10,000 minimum debt required. Low monthly program payment and no upfront fees. Service fees vary between 15 and 25% of the total debt enrolled. Most results take 24-48 months. Offers debt negotiation, but not consolidation loans.

Chat with a ConsumerAffairs decision guide

Live agent

Read 31,043 Reviews

Specializes in debt settlement services. Debt can be settled in 24 to 48 months, and fees range from 15% to 25%. $15,000 minimum debt required. Track progress 24/7 via online dashboard. No-risk debt relief consultation offered.

Get Started

Read 80 Reviews

Loan amounts from $1,000 to $47,500. Select from terms between 12 and 60 months. APR is from 4.99% to 29.99%. No minimum credit score. No administration fee and no prepayment penalty. Limited availability.

Chat with a ConsumerAffairs decision guide

Live agent
Read 826 Reviews

Works with unsecured debts only, such as credit card, medical and business debt. Eliminates debt in 24 to 48 months. Service fee is 15% to 25%, and a free initial debt consultation is available. Not available in all states.

Chat with a ConsumerAffairs decision guide

Live agent
Read Author Review

Provides debt settlement in Texas. Challenges the claims of creditors committing fraud or otherwise trying to collect more than you owe. Offers free consultations and 24/7 service. Spanish-speaking representatives available.

Chat with a ConsumerAffairs decision guide

Live agent
Read Author Review

Has eliminated interest and reduced principal debt for more than 95% of its clients. Helps fight all kinds of debt, including credit card debt, legal judgments and medical debt. Offers free initial consultations and 24/7 service.

Chat with a ConsumerAffairs decision guide

Live agent
Read Author Review

Offers free consultations. Creates plans to resolve debt in anywhere from six to 36 months. Handles all negotiations with creditors. Provides student loan consolidation. Charges based on a percentage of your debt.

Chat with a ConsumerAffairs decision guide

Live agent
Read Author Review

Focuses on dealing with creditors and collection lawsuits. Specializes in commercial debt defense, bankruptcy and credit card lawsuit defense. Negotiates to reduce and restructure debts.

Chat with a ConsumerAffairs decision guide

Live agent

Being in significant debt and behind on your payments is stressful and frustrating, but enlisting the help of a professional debt relief company can help. Many debt consolidation companies in Dallas specialize in managing your debt and help you avoid debt in the future.
Can I qualify for debt consolidation in Dallas?
Debt consolidation works by rolling all of your existing debts into one payment, ideally with a lower interest rate. Debt consolidation is a good strategy for people in Texas who have:
A total debt, excluding their mortgage, less than 40% of their gross income
Strong enough credit to qualify for a 0% or low interest rate credit card or personal loan
The means to make consistent payments
A plan to prevent falling into debt again
If you don't qualify for debt consolidation, consider debt settlement. Instead of replacing your existing loans with a new one at a lower rate, the debt settlement process involves attempting to pay your loans by negotiating with creditors to accept less than the total amount you owe.
Under debt settlement, you make one affordable payment into an account used solely for debt settlement purposes. Once you've saved enough money, a debt settlement company uses the amount to attempt to get your creditors to accept a lump-sum payment of less than you owe to settle the debt. If the negotiation is successful, the debt relief company waits until you build enough money in the account to repeat the process until all your debts are settled.
Debt settlement has the benefit of letting you pay less than what you owe on a debt. Because you stop making payments to your creditors, though, it often has a negative effect on your credit score.
Dallas debt relief FAQs
How long does a lien last in Texas?

A judgment lien in Texas remains attached to the debtor's property for 10 years, even if the property changes hands.
What is debt consolidation, and is it common in Dallas?

Debt consolidation is a popular debt relief strategy that involves rolling existing debts into one new account that is easier to manage and has a lower interest rate.
How can I avoid bankruptcy?

Sell your assets, seek credit counseling, consolidate your debt, negotiate debt settlement and explore every other possible debt relief option before filing bankruptcy in Texas. Bankruptcy remains on your credit report for seven to 10 years, depending on the type of bankruptcy you undergo, and has a significant impact on your financial prospects.
What can I do to avoid debt in the future?

Dallas residents can avoid debt by using cash to pay for purchases, creating a budget and putting money aside for an emergency fund.
Thanks for subscribing.
You have successfully subscribed to our newsletter! Enjoy reading our tips and recommendations.
Dallas debt relief company information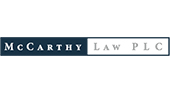 McCarthy Law PLC handles all types of debt, including business debt, credit cards, merchant loans, payday loans and divorce debt. It typically settles Texas clients' debts for 55 to 60 cents on the dollar. The company charges based on a percentage of your debt, so there are no surprises on your bill. It offers a free phone consultation to find the right type of debt relief for you.
Address: Serves Dallas residents
Phone: (855) 976-5777
Hours: M - Sun: 6am - 6pm
Website: mccarthylawyer.com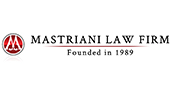 Attorney John Mastriani helps customers all across Dallas County. His firm's experienced debt settlement attorneys help clients in a broad range of situations, including credit card lawsuit defense, harassment from creditors, credit card debt, business debt, payday loans, medical debt and garnishment defense.
Address: 509 Sharp Drive, Desoto, TX 75115
Phone: (214) 717-4019
Hours: 24/7
Website: texasdebtdefense.com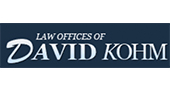 The bankruptcy attorneys at the Law Offices of David Kohm have more than two decades of experience helping Texas clients restore their financial stability. The firm primarily deals with bankruptcies, but it also provides debt settlement services and helps protect people in Dallas from predatory harassment by creditors. The firm offers free consultations 24/7 and has Spanish-speaking representatives.
Address: 1414 W. Randol Mill Road, Ste. 118, Arlington, TX 76012
Address: (817) 522-4451
Hours: 24/7
Website: attorneykohm.com/personal-injury-attorney-arlington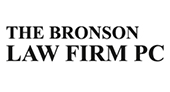 Attorney Bill Bronson is board-certified in civil trial law by the Texas Board of Legal Specialization. He has represented hundreds of clients facing lawsuits from creditors and debt collectors. He also negotiates with creditors to reduce clients' debts as much as possible.
Address: 16475 Dallas Parkway, Ste. 345, Addison, TX 75001
Phone: (972) 770-2660
Hours: M-F: 9am - 5pm
Website: northdallasirshelp.com
Comparing
×
You're signed up
We'll start sending you the news you need delivered straight to you. We value your privacy. Unsubscribe easily.