Best Debt Consolidation in Albuquerque, NM

Written by
Many people struggling with credit card or other unsecured debts consider using a professional debt relief service. Depending on your situation, a debt consolidation or debt settlement company can reduce your interest rates, lower your payments or settle debt on your behalf. Keep reading to see the best debt relief companies in Albuquerque.
Why trust ConsumerAffairs?
Our recommendations are based on what reviewers say.
4,243,139 reviews on ConsumerAffairs are verified.
We require contact information to ensure our reviewers are real.
We use intelligent software that helps us maintain the integrity of reviews.
Our moderators read all reviews to verify quality and helpfulness.
Top 9 Albuquerque Debt Relief Companies

Read 50,308 Reviews

Debt is often reduced by as much as 50%, with most cases settled in 24-48 months. Fees vary between 15-25% of enrolled debt. No upfront fees. $10,000 minimum debt required. Offers debt settlement services, not a loan provider.

Get Started

Read 672 Reviews

Minimum debt required is $10,000. Average debt settlement program takes 2-4 years. Multiple plans available, and no fees are required until settlement is reached. Money-back guarantee. Debt settlement only, no loans available.

Read 1,827 Reviews

Nonprofit credit counselor serving all 50 states. Housing counseling and debt management plans. Average $40 monthly fees. Minimum $1,000 in eligible debt. Provides a financial literacy program for employers.

Get a Quote

Read 29,843 Reviews

Specializes in debt settlement services. Debt can be settled in 24 to 48 months, and fees range from 15% to 25%. $15,000 minimum debt required. Track progress 24/7 via online dashboard. No-risk debt relief consultation offered.

Get Started

Read 543 Reviews

$10,000 minimum debt required. Low monthly program payment and no upfront fees. Service fees vary between 15 and 25% of the total debt enrolled. Most results take 24-48 months. Offers debt negotiation, but not consolidation loans.

Read 826 Reviews

Works with unsecured debts only, such as credit card, medical and business debt. Eliminates debt in 24 to 48 months. Service fee is 15% to 25%, and a free initial debt consultation is available. Not available in all states.

Chat with a ConsumerAffairs decision guide

Live agent
Read Author Review

Assists individuals and families with free advice about credit card debt, debt consolidation and debt settlement. Offers free counseling from a dedicated financial coach. Access mobile apps and an online community.

Chat with a ConsumerAffairs decision guide

Live agent
Read Author Review

Connects individuals and families with debt relief companies in Albuquerque. Offers free online savings estimates. Provides information to help consumers explore credit counseling, debt consolidation and debt settlement.

Chat with a ConsumerAffairs decision guide

Live agent
Read Author Review

Offers a variety of debt relief tools, including debt consolidation loans. Transfers multiple debts into a single personal loan with a lower interest rate. Provides balance transfer credit cards.

Chat with a ConsumerAffairs decision guide

Live agent

Debts pile up quickly, especially when you encounter unexpected hardships such as a medical emergency, divorce or job loss and have to use your credit card to pay living expenses.
In New Mexico, it can be particularly challenging to make ends meet. The state's median household income consistently ranks among the lowest in the nation, and nearly 1 in 5 New Mexicans live below the poverty line, according to the U.S. Census Bureau. The average New Mexico resident has close to $8,000 in credit card debt — over $2,000 more than the national average of around $5,000.
If you're feeling overwhelmed by debt, multiple debt relief companies in Albuquerque can help you get back on track.
How debt relief works in Albuquerque, NM
If you're struggling with credit card bills or other forms of unsecured debt, there are several debt relief options available in Albuquerque. Some of the most popular include:
Credit counseling helps you evaluate your current financial situation as a proactive first step. A trained counselor provides a detailed review of your income, assets and expenses and suggests the best debt solution for your situation. A young couple in Albuquerque might seek credit counseling before buying a home or starting a family.
Debt consolidation combines multiple debts into one monthly payment every month, typically with a lower interest rate. Most people do this through a personal loan, balance-transfer credit card or bill consolidation company. A graduate of the University of New Mexico who is juggling payments on multiple credit cards might find it easier to consolidate their debts into one manageable monthly payment.
Debt settlement helps people reduce or eliminate their debt, but it's not without risks. A debt settlement company negotiates an agreement with your creditors to reduce your outstanding balances in return for a lump-sum payment. However, you suspend all payments during negotiation, so your credit score can take a significant hit. There's also a chance your creditors won't accept a settlement. Debt settlement in Albuquerque is a viable alternative to bankruptcy for many people.
Bankruptcy is a last-resort option when other debt relief options fail. The process discharges your debts or places them in a court-sponsored payment plan. Bankruptcy negatively impacts your credit score, which affects your financial prospects for years. An Albuquerque business owner might consider bankruptcy when faced with foreclosure notices or lawsuits.
Can I benefit from debt relief in Albuquerque?
Some signs that you would benefit from debt consolidation or debt settlement include:
You're overusing your credit cards.
You're paying off multiple debts with high-interest rates.
You're having trouble saving money or paying cost-of-living expenses after paying your bills.
You've made late payments or missed payments entirely.
You've exceeded the credit limit on your bank or store credit cards.
You're receiving notices or calls from collectors.
Debt consolidation companies often offer free counseling sessions where they review your income, expenses and debts and determine which form of debt relief is right for you. The company's advisors help you determine the next step, whether that's applying for a debt consolidation loan or entering the debt settlement process.
Thank you, you have successfully subscribed to our newsletter!
Albuquerque debt relief company information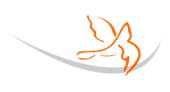 Debt Consolidation Care is the internet's first get-out-of-debt community. Its certified consultants and financial coaches offer free guidance on how to deal with credit card debts, collection agencies, debt consolidation and debt settlement. Its website features debt calculators, educational resources and a supportive online community of more than 540,000 members.
Address: Serves Albuquerque residents
Phone: (800) 332-8913
Hours: Call for hours
Website: debtconsolidationcare.com/newmexico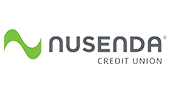 Nusenda offers a wide variety of debt management and planning tools to help you regain control of your finances. The company's debt consolidation loans transfer multiple debts into a single new account, and you may qualify for lower interest rates or new terms that reduce your monthly payments. There are 15 convenient Nusenda Credit Union locations in Albuquerque.
Address: 2801 Juan Tabo Blvd. NE, Albuquerque, NM 87112
Phone: (505) 889-7755
Hours: M - Th: 9am - 5pm; Fri: 9am - 6pm; Sat: 9am - 1pm
Website: nusenda.org/landing-page/debt-consolidation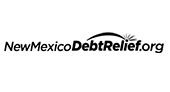 NewMexicoDebtRelief.org connects individuals, families and businesses with debt consolidation and debt settlement companies. Its debt specialists provide information on debt relief options that help you reduce interest rates, lower payments and settle debts with creditors. The company's website provides free debt relief analyses and savings estimates.
Address: Serves Albuquerque residents
Phone: (877) 959-7925
Hours: Call for hours
Website: newmexicodebtrelief.org
Comparing
×
You're signed up
We'll start sending you the news you need delivered straight to you. We value your privacy. Unsubscribe easily.