Best Debt Consolidation in Portland, OR


Written by
Portland's cost of living ranks among the highest in the U.S., so the city has its fair share of residents with debt problems. Many people struggling with debt seek debt relief, which can include debt settlement or debt consolidation. We found the best debt consolidation and debt settlement companies in Portland to help you.
Why trust ConsumerAffairs?
Our recommendations are based on what reviewers say.
4,307,388 reviews on ConsumerAffairs are verified.
We require contact information to ensure our reviewers are real.
We use intelligent software that helps us maintain the integrity of reviews.
Our moderators read all reviews to verify quality and helpfulness.
Top 8 Portland Debt Relief Companies

Read 1,846 Reviews

Nonprofit credit counselor serving all 50 states. Housing counseling and debt management plans. Average $40 monthly fees. Minimum $1,000 in eligible debt. Provides a financial literacy program for employers.

Get a Quote

Achieve Personal Loans

Partner Disclosures

All loans available through Achieve Personal Loans (NMLS ID #227977) are originated by Cross River Bank (a New Jersey state chartered commercial bank) or Pathward®, N.A. (Equal Housing Lenders) and may not be available in all states. All loan and rate terms are subject to eligibility restrictions, application review, credit score, loan amount, loan term, lender approval, and credit usage and history. Minimum loan amounts vary due to state-specific legal restrictions – please call an Achieve Personal Loans consultant for further details. Loan amounts generally range from $5,000 to $50,000 including origination fees, and are offered based on loan purpose and underwriting conditions. Repayment periods range from 24 to 60 months. APRs range from 7.99% to 29.99% APR and include applicable origination fees. Example loan: four-year $20,000 loan with an origination fee of 6.99%, a rate of 15.49%, and corresponding APR of 19.54%, would have an estimated monthly payment of $561.60 and a total cost of $26,956.80. To qualify for a 7.99% APR loan, a borrower will need excellent credit, a loan amount for $12,000.00 or less, and a term of 24 months. Loan origination fees vary from 1.99% to 6.99%. Adding a co-borrower with sufficient income; using at least 85% of the loan proceeds to directly pay off qualifying existing debt; or showing proof of sufficient retirement savings, could also help you qualify for lower rates.

Read 559 Reviews

Loan amounts from $5,000 to $50,000. Select from 24- to 60-month terms. APR from 7.99% to 29.99%. Requires 620 credit score. Origination fee up to 6.99%. No prepayment penalty.

Get Started

Call Center Open

(844) 752-5328

Read Author Review

Consolidates debt into one monthly payment. Lowers interest rates, stops late fees and ends collection calls. Offers no-cost, no-obligation credit and debt assessments.

Chat with a ConsumerAffairs decision guide

Live agent
Read Author Review

Helps with debt management and debt settlement of credit card debt, medical bills and unsecured loans. Assigns a personal solution specialist to your case. Offers free consultations.

Chat with a ConsumerAffairs decision guide

Live agent
Read Author Review

Personalizes a debt consolidation plan that satisfies creditors and allows you to pay living expenses. Sets up one convenient monthly payment. Offers free quotes and credit consultations.

Chat with a ConsumerAffairs decision guide

Live agent
Read Author Review

Assists with debt settlement as an alternative to bankruptcy. Offers confidential, no-obligation consultations. Handles cases throughout Oregon. Available 24/7 through live chat on website.

Chat with a ConsumerAffairs decision guide

Live agent
Read Author Review

Negotiates with creditors on your behalf and fights for the best possible outcome. Offers free initial consultations to weigh the pros and cons of debt negotiation. Has two Portland-area locations.

Chat with a ConsumerAffairs decision guide

Live agent

Debt relief companies in Portland help people pay back unsecured debts, which includes credit card debt and personal loans that do not have collateral attached. Some debt consolidation companies may assist with secured debts, as well.
Should I work with a debt relief company in Portland?
Debt relief companies may be able to reduce the amount of debt you owe through debt settlement or turn multiple debts into a single, manageable monthly payment with debt consolidation.
Debt consolidation: Debt consolidation works by using a debt consolidation loan to pay off your existing debts with one lump-sum payment. This streamlines the payment process, and the new loan typically has a lower interest rate, which saves money over time.
Debt settlement: Debt settlement is when a company negotiates with your creditors to lower the amount you owe, which often allows you to settle the debt for far less than the original sum. During the negotiation process, you place a monthly payment into an account that is used to save money to be offered as lump-sum payments in negotiations.
Debt relief may take multiple years, and debt settlement can hurt your credit score. Debt relief is typically a better alternative than bankruptcy, however. If you're interested in debt relief in Portland, your first step is to set up a consultation with a debt relief company to learn if you qualify and what type of debt relief works best for your situation.
How to choose a debt relief company in Portland, OR
When choosing a debt relief company in Portland, look for experience, positive client reviews and the ability to offer various debt relief solutions, including debt settlement and debt consolidation.
Most debt relief companies offer free, confidential consultations to analyze your financial situation and discuss possible strategies. Some companies may charge for this service — in Oregon, the maximum amount a company can charge for a consultation is $50. Debt settlement companies in Oregon can charge a maximum of 7.5% of the difference between the principal debt amount and the negotiated amount on settled debt.
Before committing to working with a debt relief company, the business should give you a written agreement that lists the provided services, all your debts and all possible fees the company can charge. If a business doesn't offer you an agreement, treat it as a red flag that it may be attempting to scam you.
Make sure the debt settlement or debt consolidation business is registered with the Oregon Division of Financial Regulation (DFR). All companies in the state that help people with debt must register. You can search the DFR's website for registered debt relief companies in Oregon using the name, license number or location.
Avoid any company that charges fees before it settles your debts, promises an exact percentage of debt reduction or guarantees it can make your debt disappear. The Federal Trade Commission recommends checking for consumer issues reported to the Oregon Department of Justice before selecting a debt relief company.
Thanks for subscribing.
You have successfully subscribed to our newsletter! Enjoy reading our tips and recommendations.
Portland debt relief company information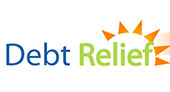 Debt Relief NW assigns a specialist to your case to help with debt management, debt settlement or bankruptcy in Portland. You can visit the company's website to access various debt resources and view actual settlements Debt Relief NW has negotiated. Call to set up a free consultation.
Address: Serves Portland residents
Phone: (877) 492-4109
Hours: Call for hours
Website: debtreliefnw.com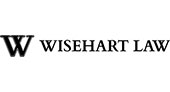 Wisehart Law's practice areas include debt settlement and debt negotiation. During a free consultation, its attorneys help you assess if negotiating a debt settlement is the right solution for your case. Wisehart Law has years of experience and has handled hundreds of cases.
Address: 1001 SW Fifth Ave., Ste. 1100, Portland, OR 97204; Multiple locations
Phone: (503) 850-2992
Hours: M - F: 8am - 6pm; Sat: 8am - 1pm
Website: wisehartlegal.com/practice-areas/debt-settlement-negotiation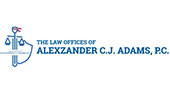 The Law Offices of Alexzander C.J. Adams P.C. focuses mainly on consumer debt issues and helps clients with debt settlement. The company has 24/7 assistance by live chat on its website to help with any questions. Call the office to schedule a free, confidential consultation or fill out an online case evaluation.
Address: 14705 SW Millikan Way, Beaverton, OR 97003
Phone: (503) 278-5400
Hours: Call for hours
Website: portlandbk.com/debt-settlement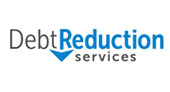 Debt Reduction Services is a full-service, nonprofit debt management and credit counseling organization that has helped thousands of people. Its services help you negotiate with creditors and consolidate your bills into one monthly payment. Schedule a free credit and debt assessment with no obligation.
Address: Serves Portland residents
Phone: (866) 688-3328
Hours: M - F: 6am - 5pm
Website: debtreductionservices.org/debt-consolidation/portland-oregon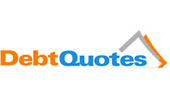 DebtQuotes specializes in debt settlement and debt consolidation. The company helps Portland residents reduce their monthly payments and interest charges. Complete a short form online to have one of its specialists review your information and put you in touch with a debt expert within 48 hours.
Address: Serves Portland residents
Phone: (844) 515-2787
Hours: Call for hours
Website: oregon.debtquotes.com/debt-consolidation-portland.html
Comparing
×
You're signed up
We'll start sending you the news you need delivered straight to you. We value your privacy. Unsubscribe easily.