Best Debt Consolidation in Pittsburgh, PA
If you're dealing with credit card debt and struggling to keep up with your payments, debt relief companies can help. Debt relief includes a variety of options, including debt settlement, debt consolidation, credit counseling and bankruptcy. We created a list of the best debt relief companies in Pittsburgh to help you find a reputable business.
Top 12 Pittsburgh Debt Relief Companies

National Debt Relief
Read 48,302 Reviews

Debt is often reduced by as much as 50%, with most cases settled in 24-48 months. Fees vary between 15-25% of enrolled debt. No upfront fees. $10,000 minimum debt required. Offers debt settlement services, not a loan provider.

Get Started
Consolidated Credit Solutions
Read 1,719 Reviews

Reduce credit card payments by up to 30-50%. Offers free online financial education webinars and three debt solutions, including debt consolidation. Specialized credit counseling available for military families.

Get a Quote
Freedom Debt Relief
Read 25,657 Reviews

Specializes in debt settlement services. Debt can be settled in 24 to 48 months, and fees range from 15% to 25%. $15,000 minimum debt required. Track progress 24/7 via online dashboard. No-risk debt relief consultation offered.

Get Started
CreditAssociates
Read 826 Reviews

This debt settlement company helps clients eliminate debt in as little as 24-36 months. It uses state-of-the-art software and a team of experts to negotiate your debt with your creditors. Settlement only, not a lender.

Accredited Debt Relief
Read 546 Reviews

Minimum debt required is $10,000. Average debt settlement program takes 2-4 years. Multiple plans available, and no fees are required until settlement is reached. Money-back guarantee. Debt settlement only, no loans available.

Get Started
Credit Direct
Read 80 Reviews

Unsecured loans between $5,000 and $40,000. APRs range from 4.99% to 29.99%. Use funds for debt consolidation and major purchase. Get funds in 48 to 72 hours via direct deposit. Not available in all states.

Chat with a ConsumerAffairs decision guide

Live agent
Pacific Debt Inc
Read 541 Reviews

$10,000 minimum debt required. Low monthly program payment and no upfront fees. Service fees vary between 15 and 25% of the total debt enrolled. Most results take 24-48 months. Offers debt negotiation, but not consolidation loans.

Chat with a ConsumerAffairs decision guide

Live agent
Advantage Credit Counseling Service
Read Author Review

Offers prospective customers free online credit counseling sessions. Member of the National Foundation for Credit Counseling. Provides educational resources for debt relief on its website.

Chat with a ConsumerAffairs decision guide

Live agent
CareOne Debt Relief Services
Read Author Review

Offers custom services for clients in Pittsburgh and across the U.S. Provides customers with free credit analysis, personalized plans and a six-month money-back guarantee.

Chat with a ConsumerAffairs decision guide

Live agent
Debt Reduction Services Pittsburgh
Read Author Review

Offers debt resolution services nationwide. Provides free debt consolidation consultations and an online portal for easy account management. Has an online learning center that provides educational resources on debt relief.

Chat with a ConsumerAffairs decision guide

Live agent
Debt Relief of Pennsylvania
Read Author Review

Connects Pittsburgh customers to certified debt consolidation and debt settlement companies. Provides free debt evaluation online or over the phone. Takes two to five years to complete most debt relief programs.

Chat with a ConsumerAffairs decision guide

Live agent
DebtQuotes
Read Author Review

Partners with certified debt consolidation organizations to provide debt settlement and debt consolidation. Offers free quotes online. Assists Pittsburgh clients during the debt resolution process.

Chat with a ConsumerAffairs decision guide

Live agent

The average Pittsburgh resident carries just less than $6,000 in credit card debt. When that's added to other debts, it's difficult to keep up with living expenses. Many locals in this situation turn to Pittsburgh's reputable debt relief companies to restructure their debt and save money.
Can I qualify for debt relief in Pittsburgh?
There are several different types of debt relief in Pittsburgh, including debt settlement and debt consolidation loans.
Debt consolidation loans require you to take out one loan that is used to pay all your other debts. Doing this lets you make one payment each month, often at a lower interest rate.
With debt settlement, you make a monthly payment to a company that negotiates with your creditors to settle your debt for less than you owe.
There are usually a few requirements you must meet before you qualify for debt consolidation loans in Pittsburgh, including: 
Credit score above 580
Ability to replay loan
Clean credit history
Most debt settlement companies require you to have more than $10,000 in unsecured loans. Debt settlement often allows you to pay less than you owe to settle a debt, but you must stop making payments during negotiation, which typically hurts your credit score. However, it's often a more attractive option than bankruptcy.
Debt relief FAQ
How does debt settlement work?

The debt settlement process requires you to put an affordable monthly payment into an account set up solely for debt settlement purposes. The company you're working with uses this amount to attempt to settle your debts for less than you owe. Once a debt is settled, the company waits for the fund to rebuild before negotiating with the next creditor.

Will debt settlement affect my credit score?

Yes, it's common to see your credit score drop during debt settlement. However, it usually has less than an impact than declaring bankruptcy, so it's often still an attractive option to people overwhelmed with debt.

What are the requirements for debt settlement in Pittsburgh?

Most debt settlement companies require you to have at least $10,000 in unsecured debt. Unsecured debt is money you owe that is not secured by a possession that can be forfeited or repossessed. Credit card debt is unsecured, while mortgages and car loans are secured loans.

What type of debt relief is best for my situation?

Everyone's debt situation is different, and it's difficult to choose what option might work best for you. Most debt relief companies offer a free consultation during which an expert looks at your debt situation and helps you choose the best debt relief process.

Can I negotiate with creditors myself?

Yes, it is possible to negotiate with creditors yourself in an attempt to pay less than you owe on a debt, but the process is time-consuming and often frustrating. Debt settlement companies have the experience and expertise to negotiate with creditors and receive the best possible results.
Thank you, you have successfully subscribed to our newsletter!
Pittsburgh debt relief company information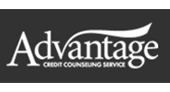 Advantage Credit Counseling Service is a certified, nonprofit debt counseling agency that assists Pittsburgh residents. Schedule a free, online credit counseling session to learn more. Customers can browse its online education library for helpful information about managing debt.
Address: 2403 Sidney St., Ste. 225, Pittsburgh, PA 15203
Phone: (866) 699-2227
Hours: M - Th: 8am - 8pm; F: 8am - 5pm
Website: advantageccs.org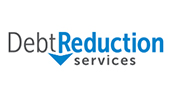 Debt Reduction Services specializes in debt consolidation. The company's program wraps all of your debt into one monthly payment that you pay off over five years. Clients get access to financial education resources and active financial planning. Call for a free consultation.
Address: Serves Pittsburgh residents
Phone: (866) 688-3328
Hours: M - F: 9am - 8pm
Website: debtreductionservices.org/debt-consolidation/pittsburgh-pennsylvania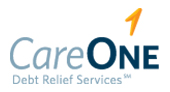 CareOne Debt Relief Services provides custom debt relief plans for customers across the country. Pittsburgh clients can call‌ CareOne to get a free credit analysis and a personalized plan. It also has a debt consolidation program that offers simplified monthly payments at a reduced interest rate. The program is available for those with bad credit. All of CareOne's services include a six-month money-back guarantee. Visit its website for additional educational resources to help reduce your debt.
Address: Serves Pittsburgh residents
Phone: (888) 694-3328
Hours: M - Th: 9am - 8pm, F: 9am - 6pm
Website: careonecredit.com/debt-consolidation/pennsylvania/pittsburgh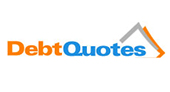 DebtQuotes' debt consolidation program helps Pittsburgh residents lower their interest rates and group their payments into one monthly fee. DebtQuotes doesn't provide these services directly, but it connects customers to trusted partner organizations that specialize in debt consolidation. The company offers free quotes.
Address: Serves Pittsburgh residents
Phone: (844) 515-2787
Hours: Call for hours
Website: pennsylvania.debtquotes.com/debt-consolidation-pittsburgh.html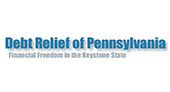 Debt Relief of Pennsylvania leverages its industry contacts to connect you to the best debt consolidation or debt settlement companies in Pittsburgh. Its partners are usually attorneys or certified credit counseling agencies. Call to receive a 100% free debt evaluation or visit its website for helpful debt relief information.
Address: Serves Pittsburgh residents
Phone: (888) 256-4326
Hours: Call for hours
Website: debtreliefpennsylvania.com/counseling/credit-counseling-pittsburgh-pa
You're signed up
We'll start sending you the news you need delivered straight to you. We value your privacy. Unsubscribe easily.
Comparing
×