Best Debt Consolidation in San Antonio, TX


Written by
Many San Antonio residents struggle with debt. If you're one of them, debt consolidation or debt settlement can help lower your interest rates or reduce what you owe. We put together a guide to debt relief with a list of the best debt consolidation and debt settlement companies in San Antonio to help you regain control of your finances.
Why trust ConsumerAffairs?
Our recommendations are based on what reviewers say.
4,315,041 reviews on ConsumerAffairs are verified.
We require contact information to ensure our reviewers are real.
We use intelligent software that helps us maintain the integrity of reviews.
Our moderators read all reviews to verify quality and helpfulness.
Top 11 San Antonio Debt Relief Companies

Read 51,425 Reviews

Debt is often reduced by as much as 50%, with most cases settled in 24-48 months. Fees vary between 15-25% of enrolled debt. No upfront fees. $10,000 minimum debt required. Offers debt settlement services, not a loan provider.

Get Started

Read 920 Reviews

Minimum debt required is $10,000. Average debt settlement program takes 2-4 years. Multiple plans available, and no fees are required until settlement is reached. Money-back guarantee. Debt settlement only, no loans available.

Read 1,848 Reviews

Nonprofit credit counselor serving all 50 states. Housing counseling and debt management plans. Average $40 monthly fees. Minimum $1,000 in eligible debt. Provides a financial literacy program for employers.

Get a Quote

Read 543 Reviews

$10,000 minimum debt required. Low monthly program payment and no upfront fees. Service fees vary between 15 and 25% of the total debt enrolled. Most results take 24-48 months. Offers debt negotiation, but not consolidation loans.

Chat with a ConsumerAffairs decision guide

Live agent

Read 30,635 Reviews

Specializes in debt settlement services. Debt can be settled in 24 to 48 months, and fees range from 15% to 25%. $15,000 minimum debt required. Track progress 24/7 via online dashboard. No-risk debt relief consultation offered.

Get Started

Read 80 Reviews

Loan amounts from $1,000 to $47,500. Select from terms between 12 and 60 months. APR is from 4.99% to 29.99%. No minimum credit score. No administration fee and no prepayment penalty. Limited availability.

Chat with a ConsumerAffairs decision guide

Live agent
Read 826 Reviews

Works with unsecured debts only, such as credit card, medical and business debt. Eliminates debt in 24 to 48 months. Service fee is 15% to 25%, and a free initial debt consultation is available. Not available in all states.

Chat with a ConsumerAffairs decision guide

Live agent
Read Author Review

Gives a 100% satisfaction guarantee. Offers debt management plans and debt settlement services. Provides online resources and tools to help manage debt in the future.

Chat with a ConsumerAffairs decision guide

Live agent
Read Author Review

Offers no-cost, no-obligation consultation calls. Handles debt relief for consumers with at least $1,000 in debt. Consolidates debts into one payment. Reduces your total monthly costs. Lowers high interest rates.

Chat with a ConsumerAffairs decision guide

Live agent
Read Author Review

Offers debt settlement, student loan relief and debt validation. Connects consumers with experienced debt specialists for no charge with no obligation. Established as one of the first debt settlement companies in the U.S.

Chat with a ConsumerAffairs decision guide

Live agent
Read Author Review

Waives its fees if it's unable to get a creditor to settle your debt sufficiently. Assists clients with credit card debt, student loans and bankruptcy. Offers free consultations.

Chat with a ConsumerAffairs decision guide

Live agent

Falling behind on debt payments is stressful and overwhelming, and it prevents you from making big-ticket purchases. If you're trying to pay back your debts and still falling behind, consider hiring a debt relief company in San Antonio to help.
Can I qualify for debt settlement or consolidation?
If you're falling behind on payments and have a significant amount of debt, you qualify for debt settlement. Many debt relief companies only work with clients that have a minimum amount of unsecured debt, usually $10,000.
Secured debt is connected to some form of collateral. Debt settlement doesn't work for secured debt because creditors can repossess the asset used as collateral instead of negotiating a settlement. Types of secured debts include mortgages and car loans.
Unsecured debts don't have any collateral attached. This means creditors are more likely to negotiate for partial payment during debt settlement. Types of unsecured debt include credit cards and medical bills.
Debt settlement is the process of negotiating with your creditors to accept a lump-sum payment of less than you owe to pay off your debt. Because you stop making payments to your creditors during negotiations, debt settlement typically has a negative effect on your credit score. Some creditors do not negotiate with debt settlement companies.
If you want to avoid this credit penalty, consider debt consolidation. Debt consolidation pays off your current debts with a new loan, which makes it easier to manage. The new account typically has a lower interest rate, which reduces the total amount you pay on your debt.
Because debt consolidation often involves taking out a debt consolidation loan, it has more requirements to qualify than debt settlement. If you want to pursue debt consolidation, you should have:
A steady income
Unsecured debt exceeding $10,000
A credit score of at least 580
Debt collection regulations In San Antonio
San Antonio consumers are protected by the Texas Debt Collection Act, which prohibits creditors from harassing borrowers about debt repayment. Since the statute of limitations on debt collection in Texas is four years, creditors cannot sue individuals in an attempt to collect debts that are more than four years past due.
How to choose a debt relief company in San Antonio, TX
Debt relief requires patience, planning and research. If you've decided that debt consolidation or debt settlement is the right option for you, start looking for a company that specializes in the type of debt that you have.
One of the best ways to find a reputable debt relief company in San Antonio is by asking your friends and family about companies they've used for debt relief. Their experiences can help you find a company with a proven track record of success and affordable rates. Some of the things you should look for in a debt relief company include:
Proven results
Experience
Competitive pricing
While most San Antonio debt relief companies have consumers' best interests in mind, some scammers take advantage of people when they're at their most vulnerable. According to the Federal Trade Commission, look for these signs to avoid debt relief scams:
Asking for large upfront payments
Using frightening or threatening language
Not publicizing the company's physical address or phone number
Promising incredible results
Thanks for subscribing.
You have successfully subscribed to our newsletter! Enjoy reading our tips and recommendations.
San Antonio debt relief company information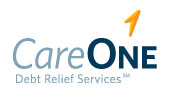 CareOne Debt Relief Services is an online marketplace that connects consumers with debt settlement and debt consolidation companies. CareOne's debt management plans help consolidate all your unsecured debt into a single monthly payment. It also negotiates on your behalf for better repayment terms, including lower interest rates and waived late fees. Representatives are friendly, compassionate, patient and knowledgeable. Many of the credit counselors have been in debt before, so they know the emotions and stress involved.
Address: Serves San Antonio residents
Phone: (888) 694-3328
Hours: 24/7
Website: careonecredit.com/debt-consolidation/texas/san-antonio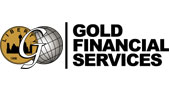 Golden Financial Services specializes in helping San Antonio residents with more than $10,000 in debt. The company tailors a credit restoration program for you to help you take the first steps toward financial freedom. San Antonio residents are eligible for free quotes.
Address: 2822 N. Loop 1604 W., Ste. 101, San Antonio, TX 78248
Phone: (210) 366-1070
Hours: M - F: 8:30am - 5pm
Website: goldfinancialservices.com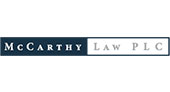 McCarthy Law PLC specializes in student loan debt, credit card debt and medical debt. The firm has the knowledge and expertise to represent clients in court if a creditor sues them. Its consultations are always free and confidential, and most customers see their debt resolved within six to 36 months.
Address: 17339 Redland Road, Ste. 100, San Antonio, TX 78247
Phone: (855) 967-5777
Hours: M - F: 8am - 6pm
Website: mccarthylawyer.com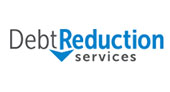 Debt Reduction Services helps consumers combine their debt into one consolidated monthly payment. The company processes and sends payments to your creditors. Its reduced interest rates and other benefits stay in effect as long as customers make their monthly payments on time. Consumers also get a highly trained client support team for one-on-one credit counseling and account monitoring.
Address: Serves San Antonio residents
Phone: (631) 473-7500
Hours: M - Sun: 9am - 8pm
Website: debtreductionservices.org/debt-consolidation/san-antonio-texas
Comparing
×
You're signed up
We'll start sending you the news you need delivered straight to you. We value your privacy. Unsubscribe easily.