Find the Best Debt Consolidation in Houston, TX

Top 11 Houston Debt Relief Companies

National Debt Relief
Read 45,705 Reviews

Debt is often reduced by as much as 50%, with most cases settled in 24-48 months. Fees vary between 15-25% of enrolled debt. No upfront fees. $10,000 minimum debt required. Offers debt settlement services, not a loan provider.

Get Started
Freedom Debt Relief
Read 20,945 Reviews

Specializes in debt settlement services only. Debt can be settled in 24-48 months, and fees range from 15-25%. $15,000 minimum debt required. Track progress 24-7 via online dashboard. No-risk debt-relief consultation offered.

Get Started
CreditAssociates
Read 276 Reviews

This debt settlement company helps clients eliminate debt in as little as 24-36 months. It uses state-of-the-art software and a team of experts to negotiate your debt with your creditors. Settlement only, not a lender.

Get Started
Accredited Debt Relief
Read 519 Reviews

Minimum debt required is $10,000. Average debt settlement program takes 2-4 years. Multiple plans available, and no fees are required until settlement is reached. Money-back guarantee. Debt settlement only, no loans available.

Get Started
Pacific Debt Inc
Read 540 Reviews

$10,000 minimum debt required. Low monthly program payment and no upfront fees. Service fees vary between 15 and 25% of the total debt enrolled. Most results take 24-48 months. Offers debt negotiation, but not consolidation loans.

Get Started
Credit Direct
Read 80 Reviews

Offers personal loans up to $40,000. Online application available. Licensed in California, Texas, Florida, Pennsylvania, Michigan, North Carolina, Virginia and Arkansas.

CareOne Debt Relief Services Houston
Read Author Review

Performs a free debt analysis. Offers a 100% customer satisfaction guarantee on debt relief services. Maintains relationships with 207,000 creditors to help clients find solutions.

Dove Law Firm
Read Author Review

Offers debt settlement, debt defense and other debt relief. Provides helpful and responsive client services from attorneys. Posts case results on its website. Schedules appointments on evenings and weekends.

JSC Federal Credit Union
Read Author Review

Offers debt consolidation loans and other low-cost financial services. Serves more than 124,000 members in the Greater Houston area. Has more than 20 locations.

Law Office of David A. Fernandez
Read Author Review

Offers free phone consultations for customers. Employs highly skilled and knowledgeable debt relief attorneys with more than 20 years of experience. Provides real client results on its website.

Mastriani Law Firm Houston
Read Author Review

Provides Texas debt defense services for individuals, families and business owners. Offers free consultations on debt relief services. Eliminates interest and reduces principal for more than 95% of clients.

Houston residents have some of the highest amounts of debt in Texas. Pearland residents, for example, have an average of almost $33,000 in non-mortgage debt, including credit card balances and personal loans. Missouri City, League City, Spring, Friendswood and Sugar Land residents are not far behind.
Debt relief companies help make your debt more manageable by analyzing your finances and making it easier to pay back your creditors with strategies like debt settlement, debt consolidation and credit counseling. Many debt relief providers offer no-obligation consultations so you can find out if you qualify and learn more about the process.
How does debt relief work in Houston, TX
Debt relief companies in Houston offer several different types of debt relief. Some of the most common include:
Debt settlement: You pay a monthly amount — typically 1% to 3% of your total debt — into an escrow account. As these funds build, the debt relief company uses it to offer your creditors a lump-sum payment that is less than the total amount you owe. To qualify for debt settlement, you usually need to have at least $10,000 in unsecured debt and be behind on payments. Debt settlement commonly takes six months to three years or longer.
Debt consolidation: Debt consolidation most commonly involves taking out a new loan and using it to pay your existing debt. The new loan typically has a lower interest rate than your current debts, which saves you money over time. To qualify for a debt consolidation loan, you generally need a credit score of 620 or higher. Debt consolidation, unlike debt settlement, does not lower your total debt. The loan term is usually three to five years.
Credit counseling: Credit counseling organizations, often nonprofits, give advice on money and debt management. They help you develop a budget, show you how to get a copy of your credit report and organize a debt management plan.
Bankruptcy: Bankruptcy is the last resort for debt relief because of its negative long-term effect on your credit report. If you file for bankruptcy, a federal court reviews your finances and decides whether to discharge your debt or set up a repayment plan with creditors.
Houston debt relief FAQ
What is debt consolidation, and is it common in Houston?

Debt consolidation is the process of combining multiple unsecured debts into a single, manageable monthly payment, usually with a lower interest rate. Debt consolidation loans are most popular among Houston residents with good credit scores who have unsecured debts totaling $10,000 or more with high interest rates.

How common is debt relief in Houston?

Debt relief is very common in Houston. The city's households have some of the highest debt in the U.S., leading many to seek out debt settlement, debt consolidation or credit counseling.

What can I do to avoid debt in the future?

To avoid debt, establish a budget, don't use credit cards and prepare for high-cost emergencies by saving money.

How do I know if I need to declare bankruptcy?

A debt relief company or bankruptcy attorney can evaluate your finances and tell you if there are options to try before bankruptcy. Because of its negative effects on your credit, bankruptcy should be considered a last resort, according to the Federal Trade Commission. Many bankruptcy attorneys in Houston also offer debt relief alternatives, such as debt settlement.
Thank you, you have successfully subscribed to our newsletter!
We value your privacy. Unsubscribe easily.
Houston debt relief company information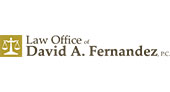 The Law Office of David A. Fernandez's attorneys work with clients to design a debt relief strategy and protect client rights. The firm's debt negotiation services assist with debt from credit cards, medical bills, personal loans and cell phone bills. It has more than 25 years of experience and offers services in Spanish. Contact the firm online to schedule a free telephone consultation.
Address: 2190 North Loop W., Ste. 333, Houston, Texas 77018
Phone: (713) 893-8509
Hours: M - F: 9am - 5pm
Website: yourhoustonconsumerattorney.com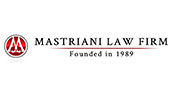 Mastriani Law Firm provides Texas debt defense services for individuals, families and business owners. It offers more than 20 years of experience and free consultations to discuss debt relief for credit cards, bank loans, medical bills and secured loans.
Address: 1225 North Loop W., Ste. 909, Houston, TX 77008
Phone: (713) 965-7595
Hours: Call for hours
Website: texasdebtdefense.com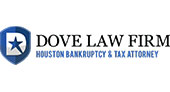 Dove Law Firm's team offers debt relief services that include debt settlement and debt lawsuit defense. Clients always speak with an attorney during appointments and phone calls. Contact the firm for a free consultation and learn about your debt relief options. Appointments are available on evenings and weekends.
Address: 1111 North Loop W., Ste. 1115, Houston, Texas 77008
Phone: (832) 509-3400
Hours: M - F: 9am - 6pm
Website: dovebankruptcylaw.com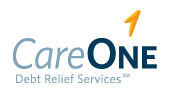 CareOne Debt Relief Services has helped more than 5 million customers across the nation find better debt solutions. Its debt consolidation services are personalized to each customer's situation. The company uses a free analysis, connections with 207,000 creditors and excellent customer support to build the right solution for each customer. It offers a 100% satisfaction guarantee.
Address: Serves Houston residents
Phone: (800) 227-3123
Hours: M - Th: 8am - 7pm; F: 8am - 5pm
Website: careonecredit.com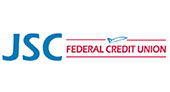 JSC Federal Credit Union serves as a one-stop shop for all members' financial needs, including debt consolidation loans with personalized interest rates. Contact JSC FCU to become a member and apply for a debt consolidation loan online or in person at more than 20 locations. JSC FCU has nearly 60 years of experience and 123,000 Houston-area members.
Address: 1330 Gemini Ave., Houston, TX 77058; Multiple locations
Phone: (281) 488-7070
Hours: M - F: 9am - 5pm; Sat: 9am - 1pm
Website: jscfcu.org