Best Debt Consolidation in Indianapolis, IN

Written by
If your credit card payments have you feeling overwhelmed, a debt relief company can help restructure your debt or negotiate with your creditors. Debt relief companies provide multiple services, including debt settlement, debt consolidation and credit counseling. We put together a list of the best debt relief companies in Indianapolis.
Why trust ConsumerAffairs?
Our recommendations are based on what reviewers say.
4,242,460 reviews on ConsumerAffairs are verified.
We require contact information to ensure our reviewers are real.
We use intelligent software that helps us maintain the integrity of reviews.
Our moderators read all reviews to verify quality and helpfulness.
Top 13 Debt Relief Companies

Read 50,294 Reviews

Debt is often reduced by as much as 50%, with most cases settled in 24-48 months. Fees vary between 15-25% of enrolled debt. No upfront fees. $10,000 minimum debt required. Offers debt settlement services, not a loan provider.

Get Started

Read 665 Reviews

Minimum debt required is $10,000. Average debt settlement program takes 2-4 years. Multiple plans available, and no fees are required until settlement is reached. Money-back guarantee. Debt settlement only, no loans available.

Read 1,827 Reviews

Nonprofit credit counselor serving all 50 states. Housing counseling and debt management plans. Average $40 monthly fees. Minimum $1,000 in eligible debt. Provides a financial literacy program for employers.

Get a Quote

Read 29,826 Reviews

Specializes in debt settlement services. Debt can be settled in 24 to 48 months, and fees range from 15% to 25%. $15,000 minimum debt required. Track progress 24/7 via online dashboard. No-risk debt relief consultation offered.

Get Started

Read 490 Reviews

Offers options for debt relief, including debt consolidation programs, debt settlement and credit counseling. Helps people facing financial hardships or bankruptcy. Not a direct lender. Recommends a minimum debt of $10,000.

Read 543 Reviews

$10,000 minimum debt required. Low monthly program payment and no upfront fees. Service fees vary between 15 and 25% of the total debt enrolled. Most results take 24-48 months. Offers debt negotiation, but not consolidation loans.

Read 826 Reviews

Works with unsecured debts only, such as credit card, medical and business debt. Eliminates debt in 24 to 48 months. Service fee is 15% to 25%, and a free initial debt consultation is available. Not available in all states.

Chat with a ConsumerAffairs decision guide

Live agent

Read 80 Reviews

Loan amounts from $1,000 to $47,500. Select from terms between 12 and 60 months. APR is from 4.99% to 29.99%. No minimum credit score. No administration fee and no prepayment penalty. Limited availability.

Chat with a ConsumerAffairs decision guide

Live agent
Read Author Review

Provides debt relief to Indiana residents with a staff of certified credit counselors. Offers prospective customers a free credit counseling session and budget consultation with no obligation.

Chat with a ConsumerAffairs decision guide

Live agent
Read Author Review

Offers credit counseling and debt consolidation. Helps reduce credit card payments by 30% to 50% and interest rates by up to half. Reduces or stops late fees and collection calls.

Chat with a ConsumerAffairs decision guide

Live agent
Read Author Review

Provides full-service budgeting, credit counseling, student loan counseling, bankruptcy help and community-wide financial education programs. Offers free credit counseling sessions and debt consolidation advisement.

Chat with a ConsumerAffairs decision guide

Live agent
Read Author Review

Helps Indianapolis residents choose their best debt relief option. Provides guidance to prepare clients for debt consolidation, debt settlement, debt management and payday loan consolidation.

Chat with a ConsumerAffairs decision guide

Live agent
Read Author Review

Offers free budget analysis to assess debt and review debt relief options. Hires IAPDA-certified professionals. Guarantees the lowest monthly payments for clients in Indianapolis.

Chat with a ConsumerAffairs decision guide

Live agent

It's relatively common for Hoosiers to need debt consolidation or debt settlement. Indiana is one of only seven states where the average debt per person is more than $100,000, which includes at least $5,500 in credit card debt. Debt relief companies help Indiana residents manage their debt and create a plan to remain debt-free.
How to choose a debt relief company in Indianapolis, IN
To find the right debt relief company, Hoosiers should explore all available debt relief plan options and work with a reputable company that offers the services they need. The most common forms of debt relief include:
Debt consolidation involves combining several debts into one loan or putting them on one credit card with a lower interest rate. This form of debt relief plan is ideal for anyone in Indianapolis with a decent credit score and debt that equals less than half of their income.
Debt settlement is an attempt to negotiate with your creditors to accept a lump-sum payment that is less than the total you owe. Because you stop making payments to your creditors, debt settlement can have a negative effect on your credit score. Only unsecured debt is eligible for debt settlement.
Bankruptcy should be considered only as a last resort. It significantly damages your credit score and impacts everything from leasing a new apartment to applying for certain jobs.
Before signing on for debt relief in Indiana, be sure to research the company you're considering:
Does it have public reviews available from previous customers? Seeing what past clients say about a company is the best way to ensure it has a good reputation.
Does it have a proven history of successful results? Be wary of any company that doesn't have a track record of success with debt relief.
Are there any signs of a scam? Avoid debt consolidation companies that charge large upfront payments, overpromise results or don't have a physical address.
Indianapolis debt relief FAQ
How can I avoid bankruptcy?

There are several ways to avoid bankruptcy in Indiana, including debt consolidation loans, debt consolidation credit cards, credit counseling, debt management programs and debt settlement.
How long can creditors try to collect in Indiana?

If creditors receive a judgment against you in Indiana, they can take up to 10 years to collect. Once this period has passed, creditors can renew it for another 10 years.
What can I do to avoid debt in the future?

To avoid debt in the future, pay off as much current debt as you can, create a budget and stick to it. Try to pay off all credit card charges in the month you make them, which prevents you from being charged interest.
How much of my wages can be garnished in Indiana?

Indiana garnishes either 25% of your disposable earnings or whatever portion of your weekly earnings exceed 30 times the minimum wage.
Thank you, you have successfully subscribed to our newsletter!
Indianapolis debt relief company information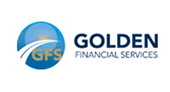 Golden Financial Services provides debt relief advice to help settle, dispute or reduce your debt. Its debt experts are certified by the International Association of Professional Debt Arbitrators. The company also offers free consultations to assess your financial situation and choose an optimal debt relief plan.
Address: Serves Indianapolis residents
Phone: (866) 376-9846
Hours: M - F: 8am - 9pm
Website: goldenfs.org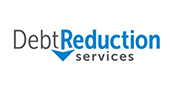 Debt Reduction Services provides a full service, nonprofit option for debt consolidation and credit counseling in Indianapolis. It offers free financial education programs and personal consultations to help establish your ideal debt relief plan. Bankruptcy services and student loan counseling are also available.
Address: Serves Indianapolis residents
Phone: (877) 688-3328
Hours: M - F: 9am - 8pm
Website: debtreductionservices.org/debt-consolidation/indianapolis-indiana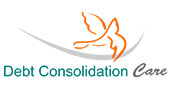 DebtConsolidationCare provides information on debt relief options for Indiana residents. It also offers a free debt consultation to assess your financial situation and relevant options. The company provides guidance on debt consolidation programs or loans, payday loan consolidation and debt management. It can also help you avoid bankruptcy, reduce collection calls and lower your monthly payments and interest rates.
Address: Serves Indianapolis residents
Phone: (800) 332-8913
Hours: M - Sun: 12pm - 9pm
Website: debtconsolidationcare.com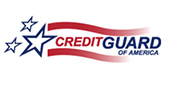 CreditGuard hires budget specialists and credit counselors to assist Hoosiers in negotiating interest rate reductions, consolidating their debt and paying down debts faster. It also helps Indianapolis residents create a savings plan to guard against future financial hardships. The company does not loan money in the state of Indiana.
Address: Serves Indianapolis residents
Phone: (800) 589-1627
Hours: M - Th: 8am - 10pm; F: 8am - 9pm; Sat: 10am - 6pm
Website: creditguard.org/states/indiana/indianapolis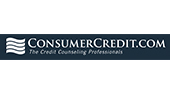 ConsumerCredit.com is a nonprofit credit counseling agency that helps with debt management, bankruptcy counseling, housing services (reverse mortgage counseling), credit counseling, student loan management and financial education. It offers free, no-obligation credit counseling sessions with certified credit counselors and budget consultations.
Address: Serves Indianapolis residents
Phone: (800) 769-3571
Hours: M - Sun: 9am - 6pm
Website: consumercredit.com/indiana
Comparing
×
You're signed up
We'll start sending you the news you need delivered straight to you. We value your privacy. Unsubscribe easily.